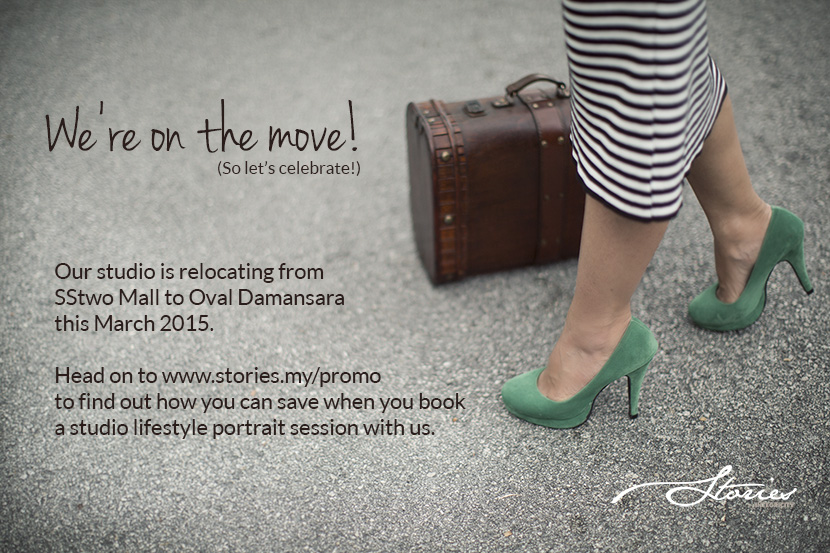 The next few months will be a time of exciting change for us at Stories. After moving around from venue to venue over the past few years, we're now relocating into a permanent home which is at Oval Damansara! This building faces the Sprint highway and is opposite Tropicana City Mall. You can easily spot it from the highway especially with a number of furniture shops on the ground floor of the building.
Sooooo… to celebrate this move, we're having a studio lifestyle portrait promo! Here's the deal…
Interested in a studio maternity, family or personal portrait session with us?
Book any studio session this Feb or March and get 20% off the listed rates.
Block a weekday date between the months of Feb-April (not inclusive of public holidays) for your shoot.
Depending on the move date, the shoot will either be done at SStwo Mall or Oval Damansara.
Contact us to get our lifestyle portrait rate card.