Sarala's story is one of heartbreak and triumph. She understands what it means to go through the lowest of valleys and then being picked up again so she can soar above the mountains.
Everything happened in a year. 2012 to be precise.
She was happily engaged to a man who had promised to be with her for the rest of her life. Except that 2 days before the wedding, he called it off. She was utterly heartbroken and was so distressed that she left her job in the ministry of health and joined the private sector, thinking money was all she needed at this point. So she threw herself into her career.
Coincidentally, at that time, an online matrimonial portal called Tamil Matrimony had a special offer for free registration in Malaysia and so she listed her name in it for fun. It was there that she met Suryain for the first time (who claimed to have made a contact request while falling asleep on the laptop!). So it was in October 2012 that Sarala first met Suryain and it was a great first meet!
But there was a problem. Suryain works offshore on a ship and often times, he would be away for months. So Sarala's parents were a little hesitant about the relationship. I suppose parents being parents, were naturally concerned about whether his job would affect the family and his responsibility as a husband to Sarala. But eventually, they accepted him and gave their blessings to the marriage.
On hindsight, Sarala says, "I am thankful that the first marriage didn't happen because it is better that it happened then than after the wedding. I am really happy now with Suryain."
We're really glad too that everything turned out well in the end! Now that Sarala's expecting her first child, we're also excited at the growth of their family and can't wait to meet the baby some day!
Enjoy their wedding photos, held in KL's oldest Hindu temple, Sri Maha Mariamman Temple which was built in 1873.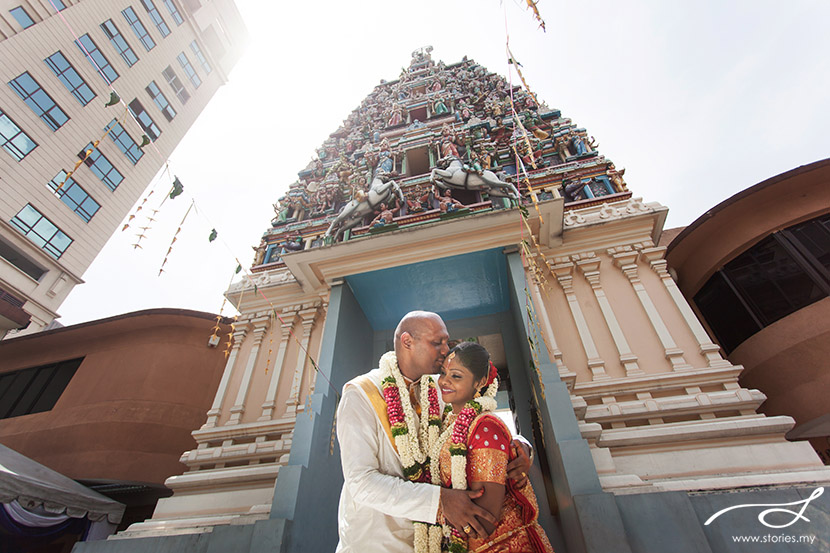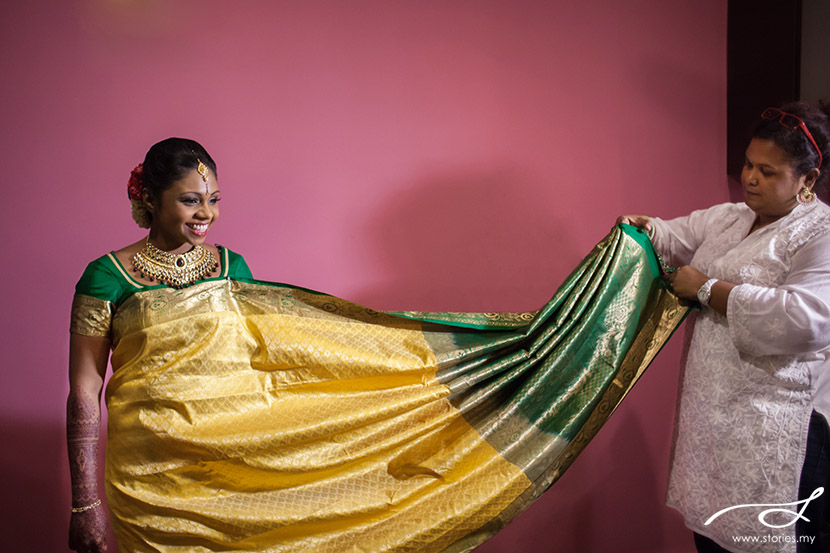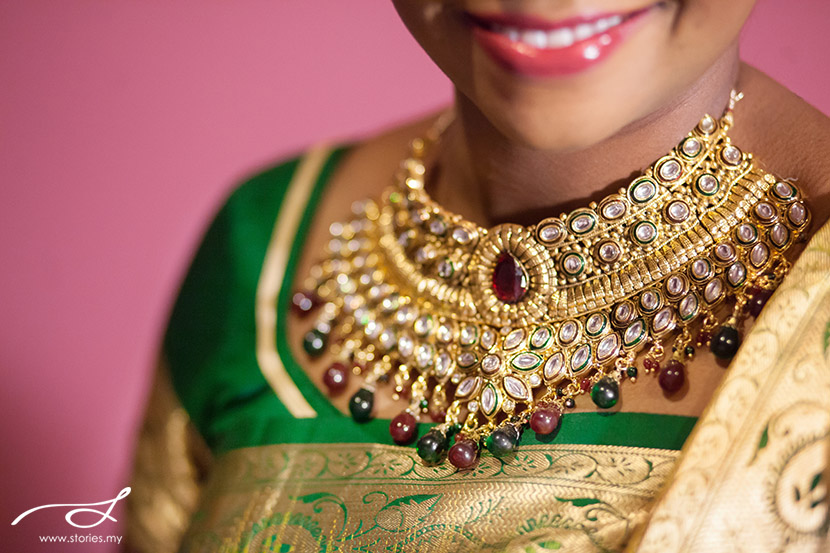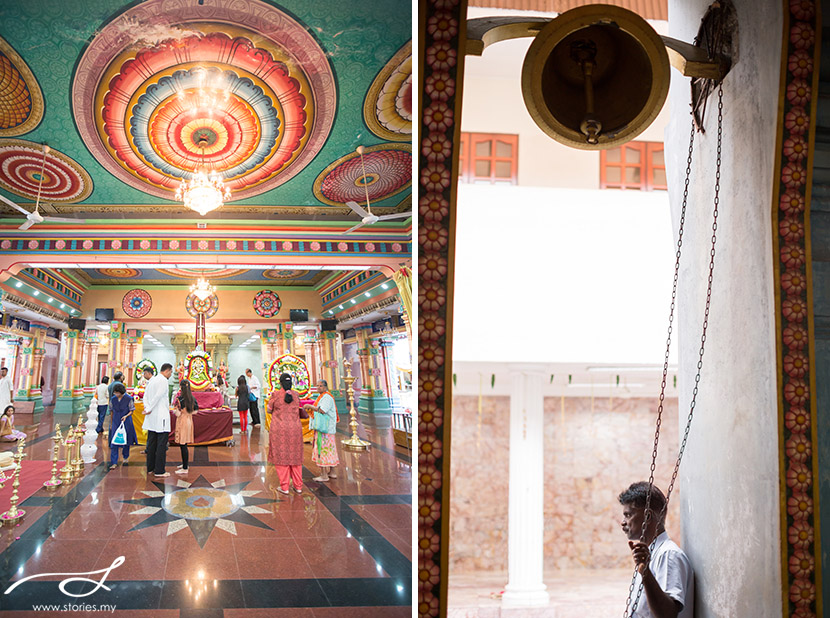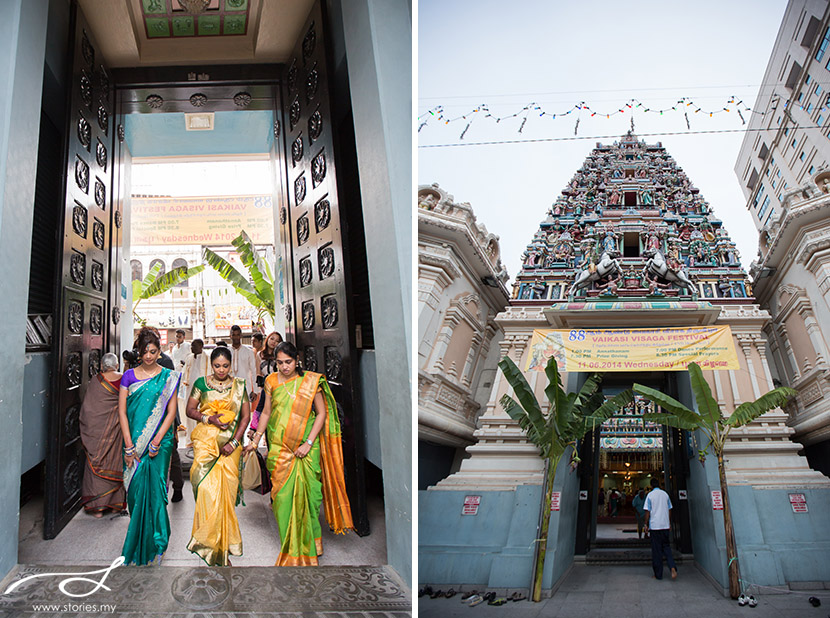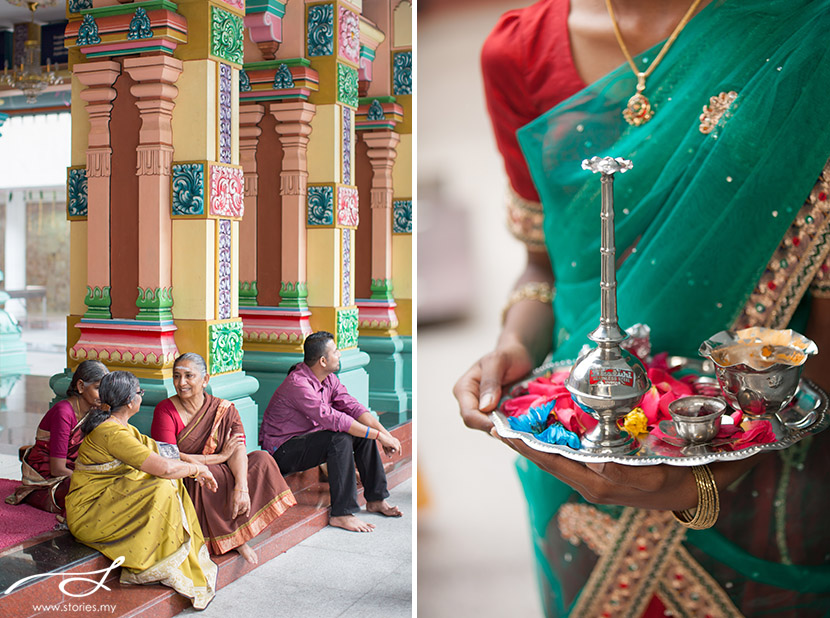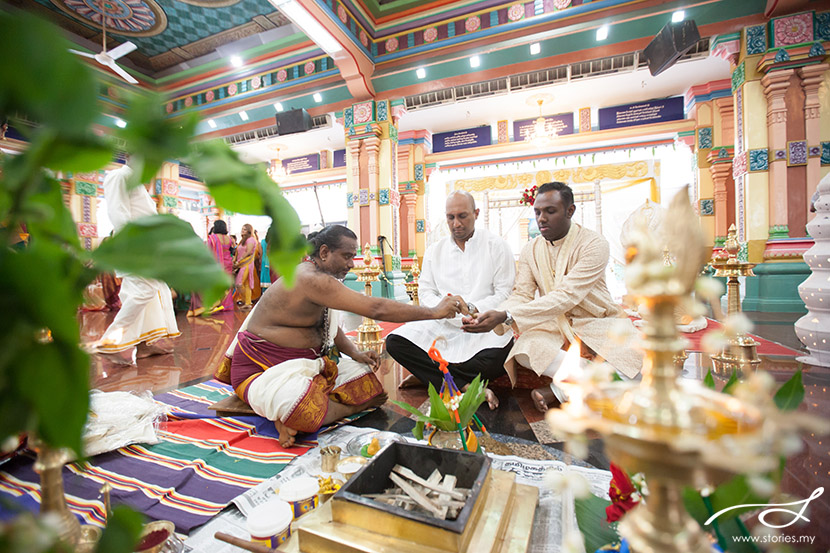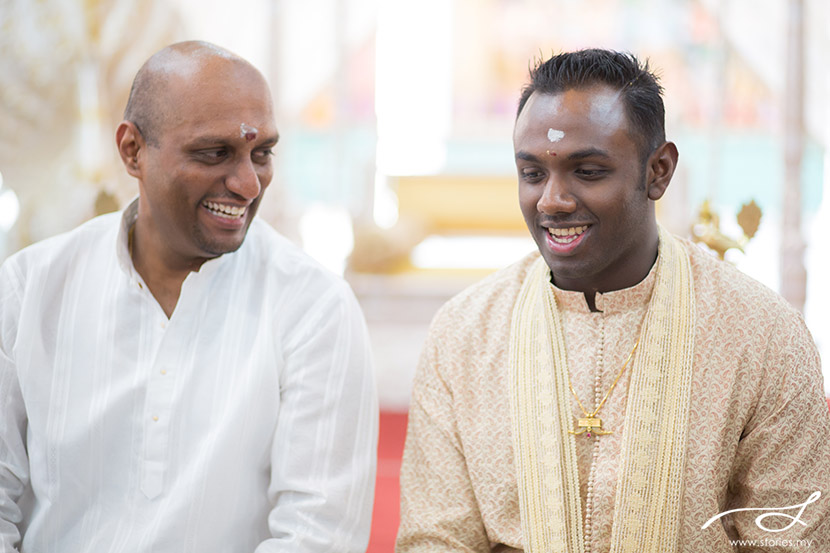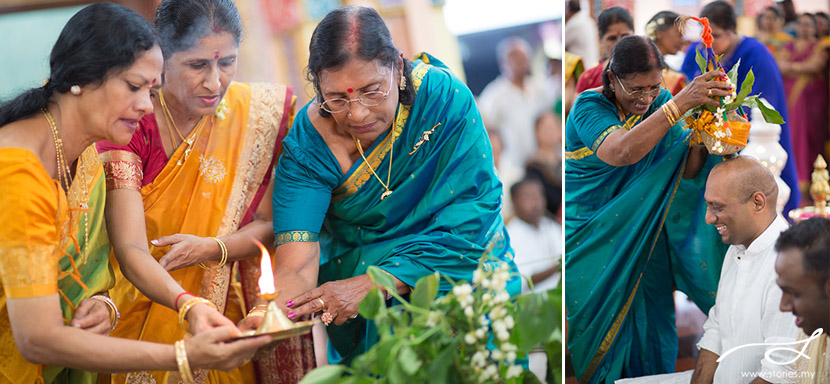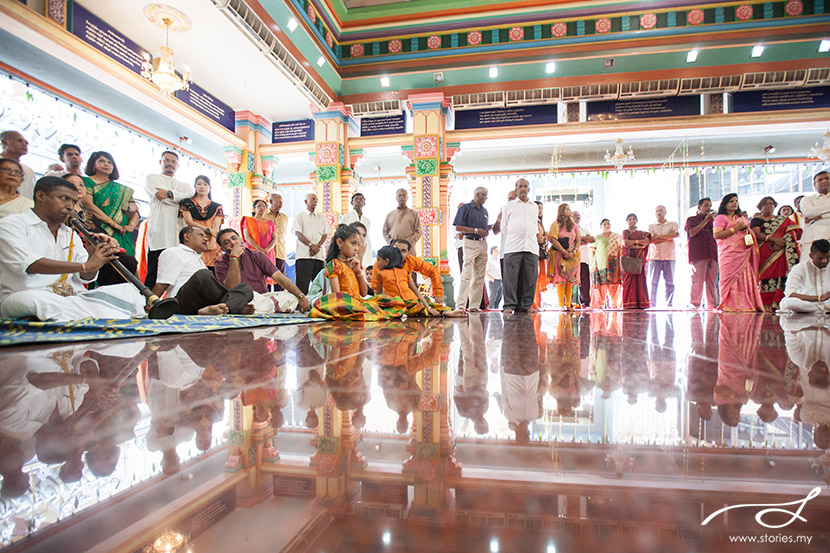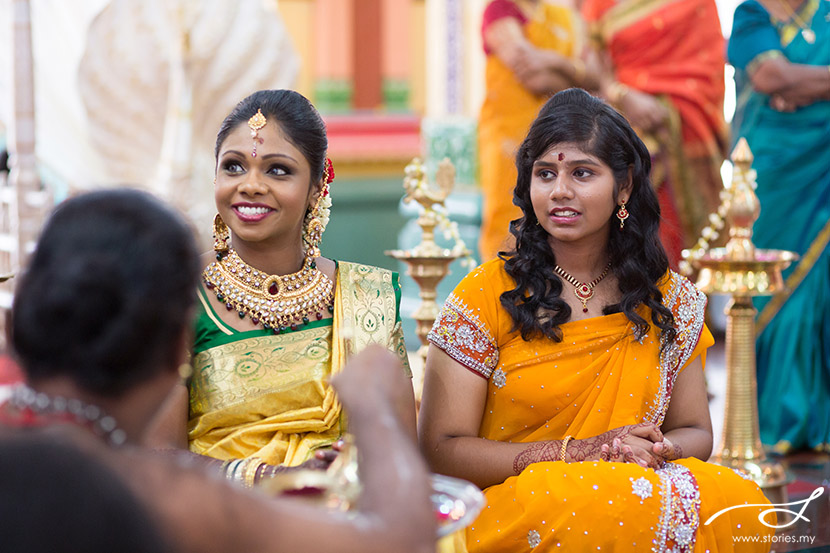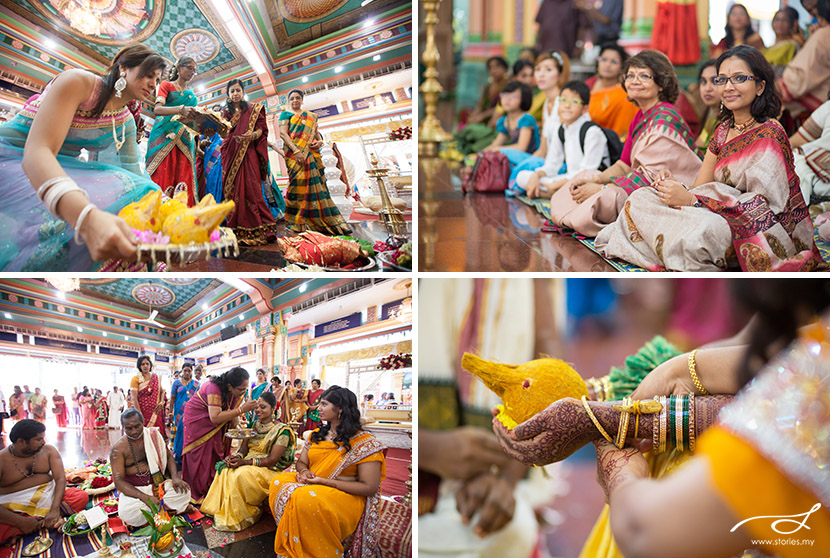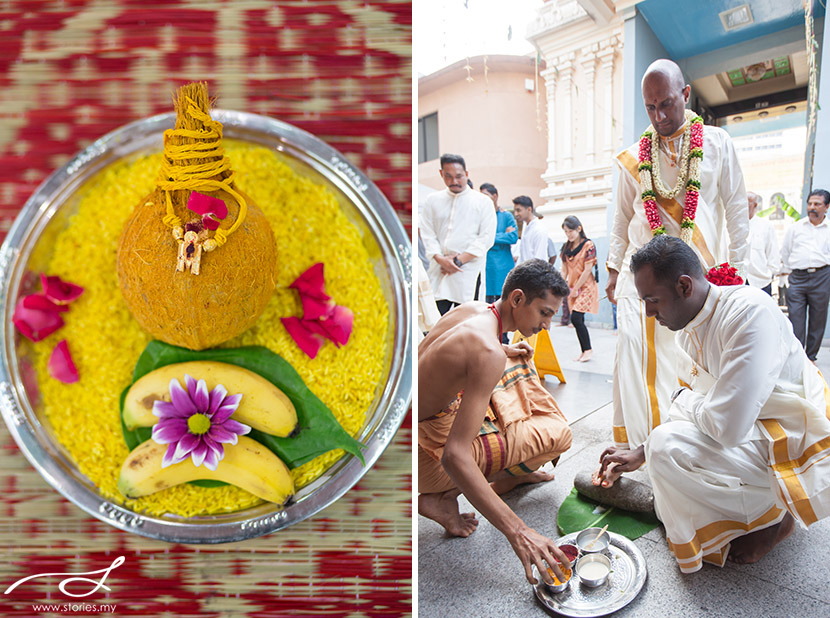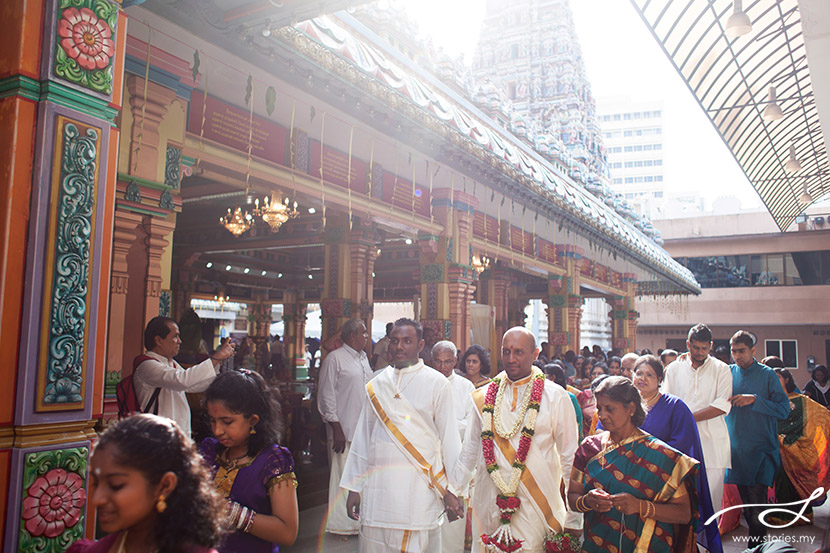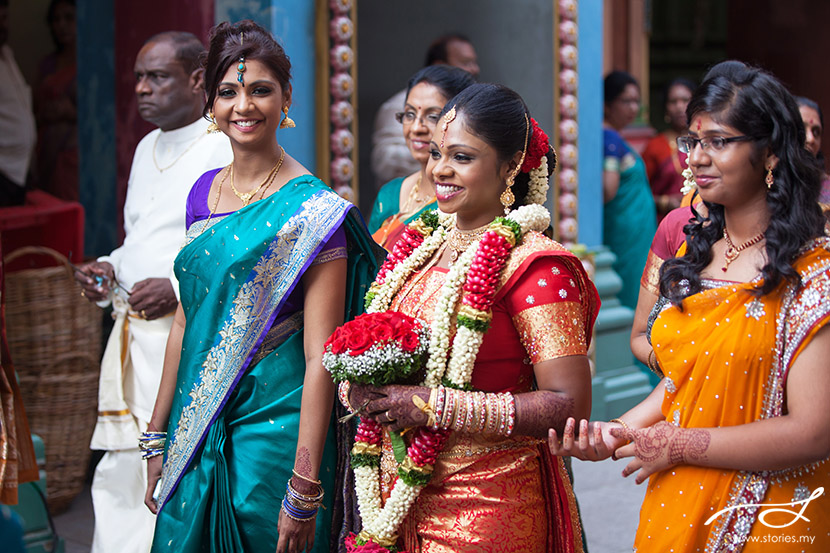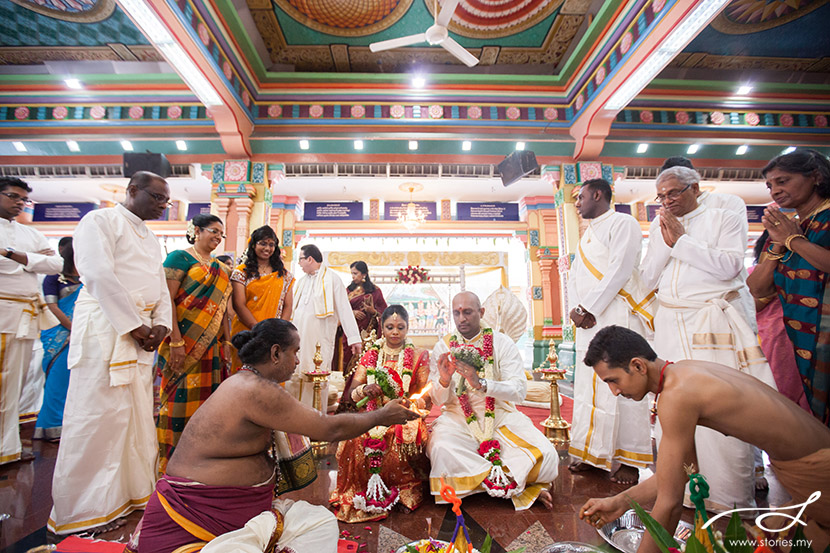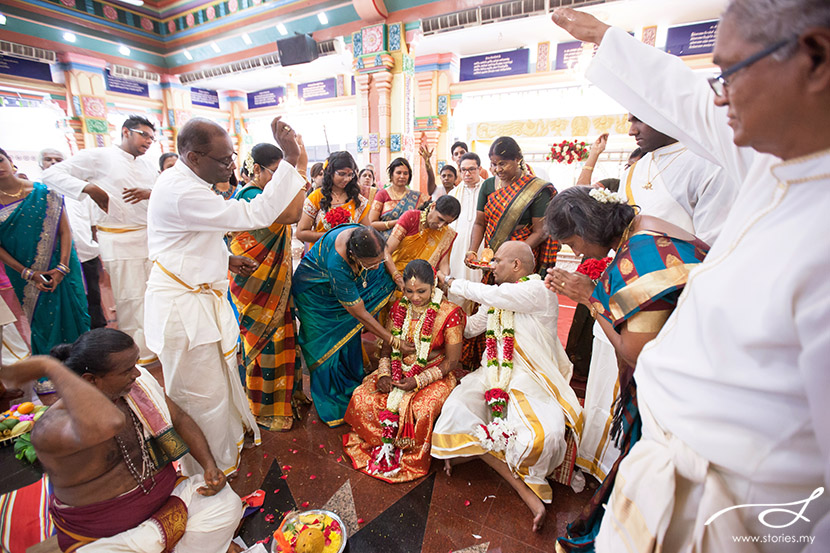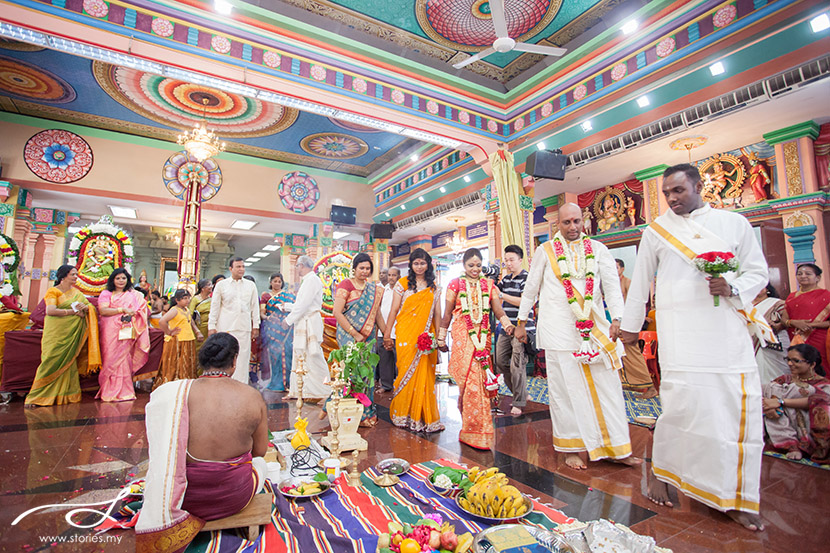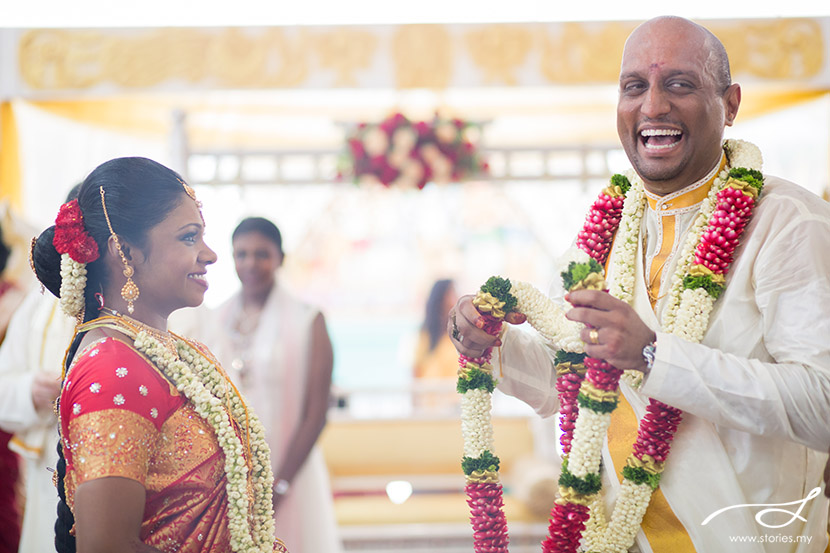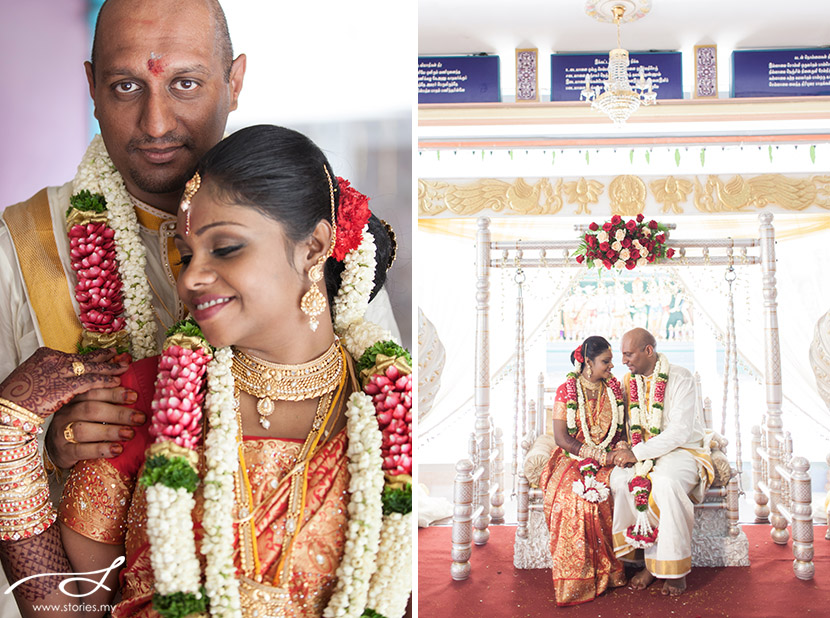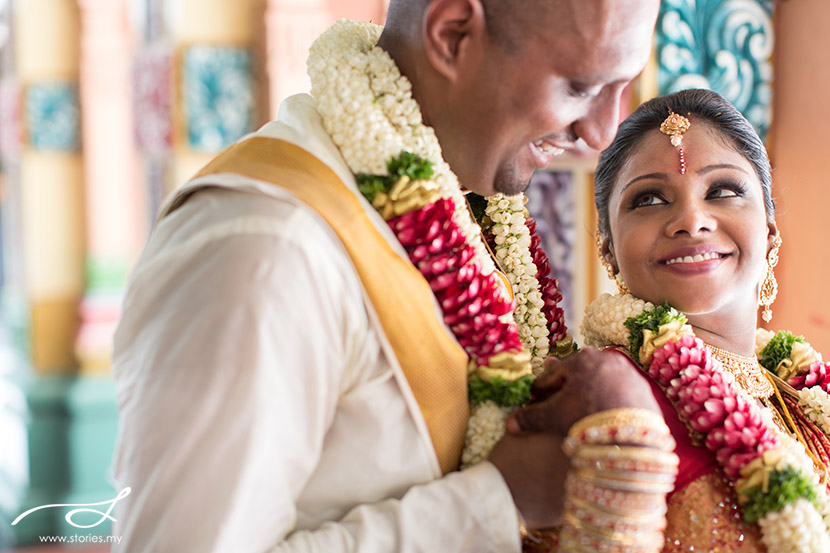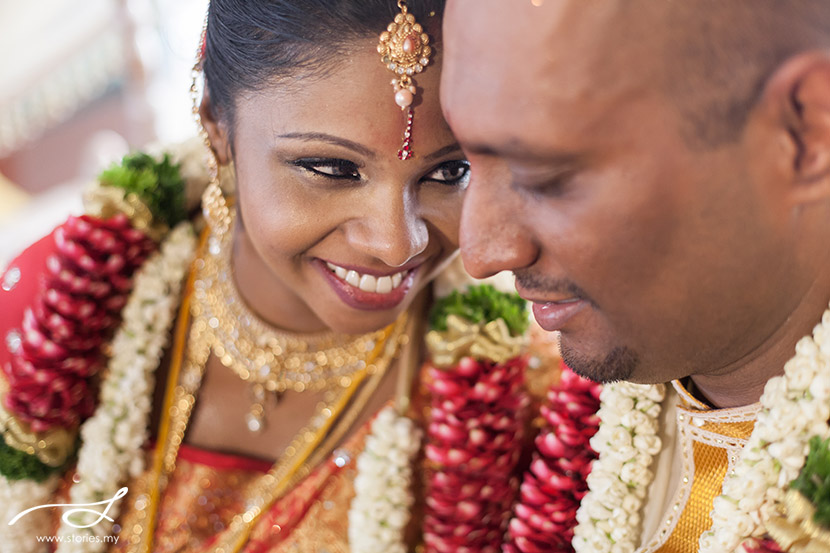 Credits:
Photographers: Weiming & Nigel
Location: Sri Maha Mariamman Temple
Wedding Saree & Groom's Attire: Chennai Silk Saree, Klang
Make up & Hair: Faces by SudhaG and Prema Mathiabalan
Decorations: Dazzling Weddings Malaysia