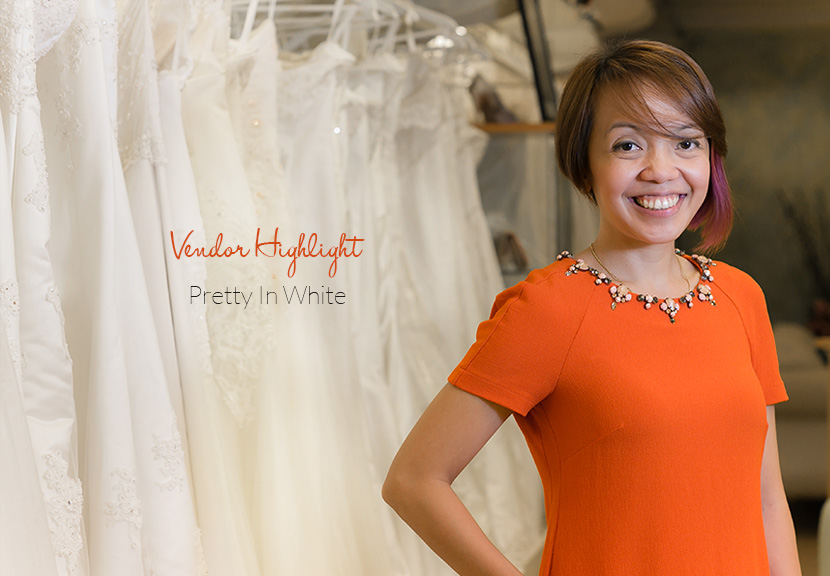 Starting this month, we'll be featuring a new wedding industry vendor every few weeks. These are people whom we love working with, and who are excellent at what they do. I am really pleased to introduce the face behind Pretty in White, Louisa Michael.
Pretty in White has been dressing brides for years… we love their wide selection of gowns, fitting all sorts of body shapes. Their wedding gown rental range starts from RM1,300 and custom made wedding gowns from RM4,000 onwards. Custom made evening gowns start from RM2,500 and bridesmaid's dresses from RM800 onwards.
As a fashion designer, Louisa has been working in the industry for the past 7 years. Before this, she was a graphic designer for 3 1/2 years. Married and a mother to a cute baby, I spoke to Louisa about her passion, how she got started and some advice to brides who are looking for a wedding gown.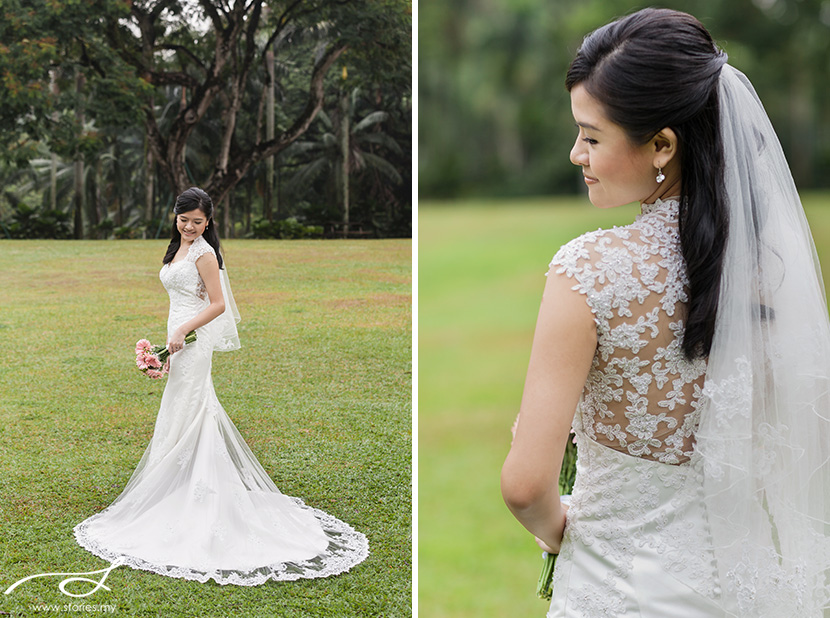 How did you get involved in the fashion designing line?
Louisa: I had a diploma in Graphic Design and was doing it for about 4 years. But fashion was always my first choice. As most Asian parents would say, "How do you get a job doing fashion?" To them, art was not something that you should do as a full time job. So that was how I ended studying graphic design. Back in Sarawak, where I come from, most people would love to work as a government servant. But I always wanted to do something different.
At that time, I would ask my dad if I could study fashion. His answer was always the same… or sometimes he would ignore me. I almost gave up on fashion. But when I was 23, I asked my dad for the last time. And to my complete surprise, he said, ok, I should just go ahead and do it. I was so shocked that I asked him 3 times that night, and 3 times, he said YES!
So I did my degree in Fashion, went to Paris and dreamt of being as good as Chanel in the future.
What kind of gown cuts would suit different brides?
An A-line wedding gown would suit anyone. But if you want to emphasize the body curves or show more of your hips, you could opt for a slim A-line cut. Mermaid cuts suit brides who have a small waist and are curvy. I would usually pick this style for brides who love to show off their figure!
If you think you're a little straight without much curves, then you should go for the trumpet cut.
Big ball gowns is for anyone who wants something different and fun at the same time.
If you're a little on the heavy side, you could pick an A-line princess cut or an empire cut on the bodice. And for design, perhaps some pleating and lace as finishing.
What are the fashion trends you see for this year?
I think this year, you will see more V-neck bodice, sleeves, and geometric cut outs at the waist. I can't wait to design new gowns for this year!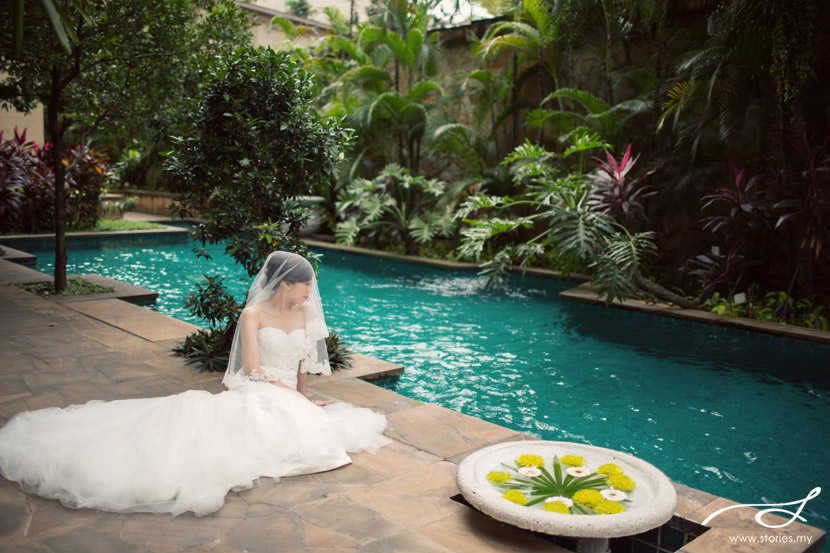 If you are interested in viewing their gowns, do make an appointment, as their schedule is usually very packed!
Credits:
Photographer for Vendor Highlight: Grace