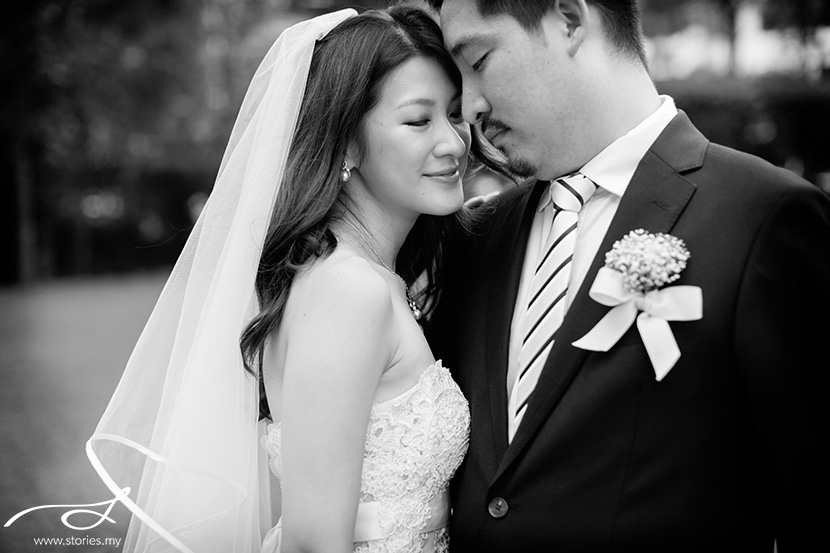 I must say, Si Howe and Joanne's description of each other beats anything I have ever read before!
Si Howe:
Si Howe is loud, Joanne is quiet.
We are both from Ipoh. Yeay!
Si Howe loves to eat, Joanne eats mainly to survive. She is learning to enjoy a larger variety of food.
Joanne loves sleepy weekends spent in the house.
Joanne shops for therapy.
Both father's are known as KH. So KH's son married KH's daughter.
Si Howe always the youngest suddenly has 3 younger siblings (in law).
Joanne always the eldest suddenly has 2 older siblings and one niece. (in law).
Joanne:
Si Howe is gregarious and loves being at the centre of attention. Joanne likes watching by the sidelines.
Si Howe enjoys watching sports on TV and Joanne like reality TV shows (erm.. like the Kardashians. Hehe)
Si Howe has good motor skills and loves competitive sports. Joanne has very bad hand eye coordination and cannot play a sport to save her life. Hence, she does yoga.
Si Howe observes the details. Joanne is a daydreamer and gets lost in her own thoughts…
Si Howe loves cars! Joanne just needs a working air con and a radio.
Si Howe is a tech geek and has a 3G watch, Bluetooth headset, Microsoft surface, etc. Joanne has never downloaded an MP3 in her life. (though Si Howe claims that he is not ENTIRELY a tech geek – he does listen to LP's on a record player!)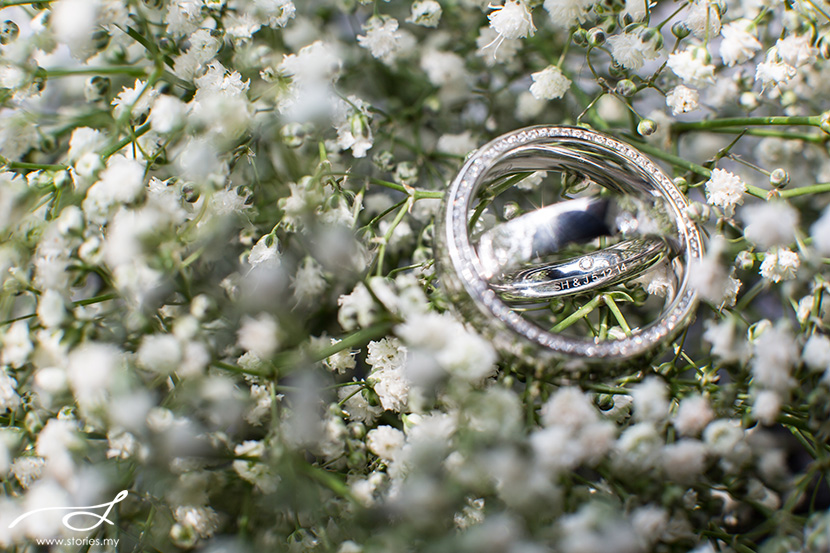 You might have seen Si Howe and Joanne's Ipoh wedding photos before, so here's the promised blog post about their other wedding ceremony – the garden exchange of vows at Saujana. This time, the event was photographed by Nigel and Ben. It was very much an emotional ceremony for all.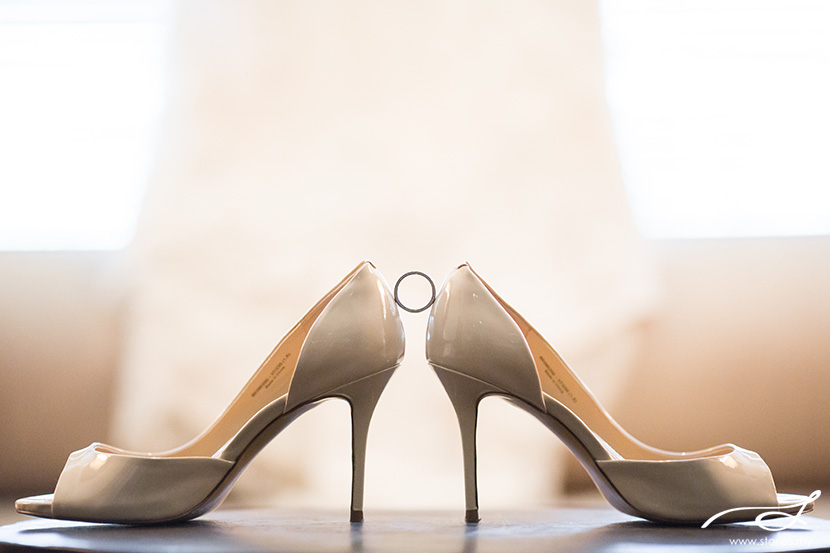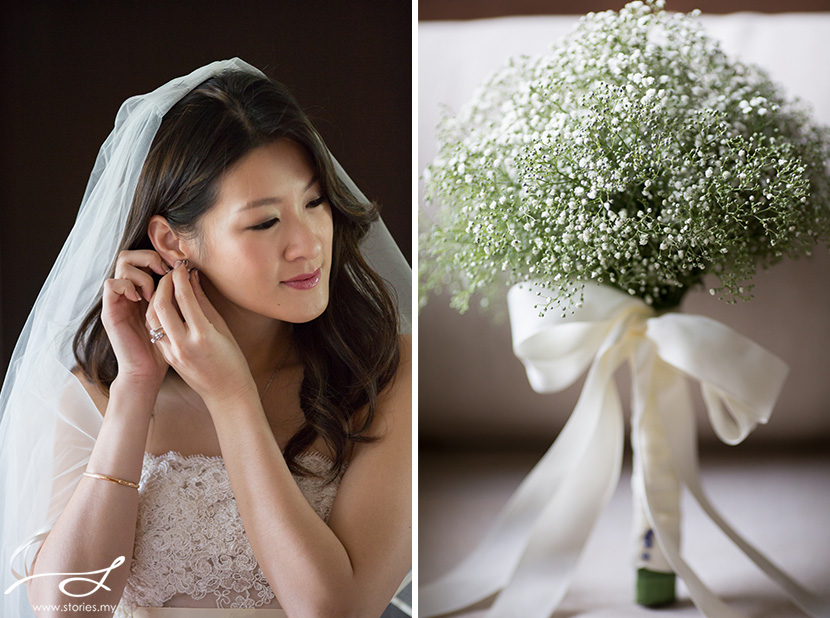 Joanne:
One of the first things  Si Howe told me when we first met was that "I am a Lim boy, and us Lim boys always get what we want". Little did I know it then, but subsequently when I met the rest of the Lim boys, and seeing where we are today,  I guess it's true! Si Howe is very persistent and sure of what he wants, I guess that's what made me sit up and pay attention…
So it was at "The Social", Bangsar, where we met for the first time. I didn't like him at first, I thought he was full of himself! But I did agree to a second date though!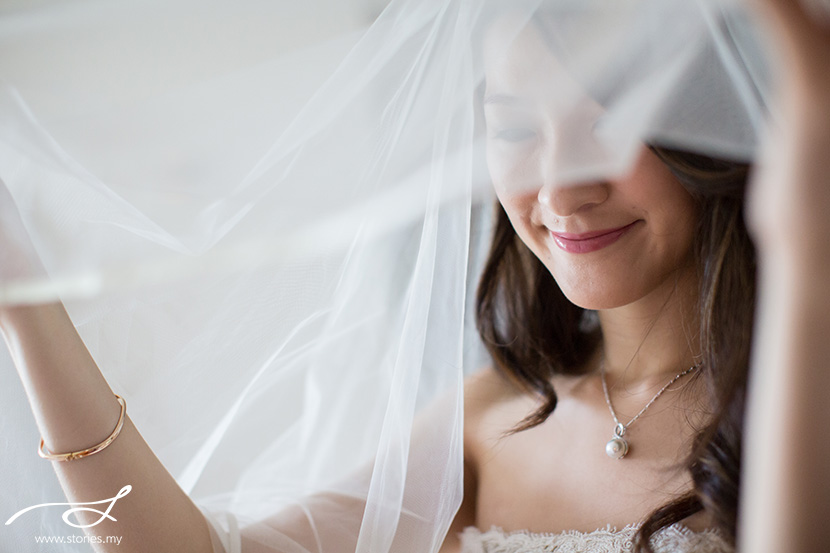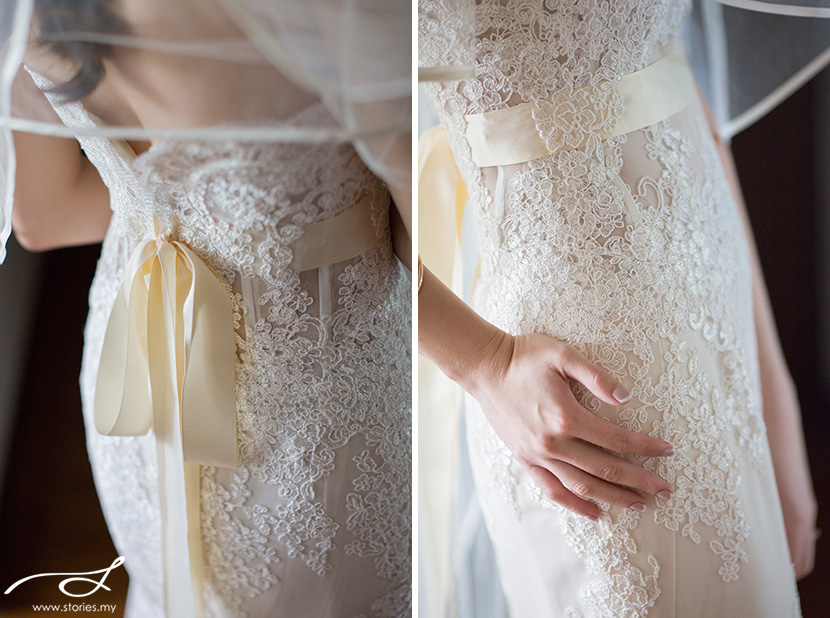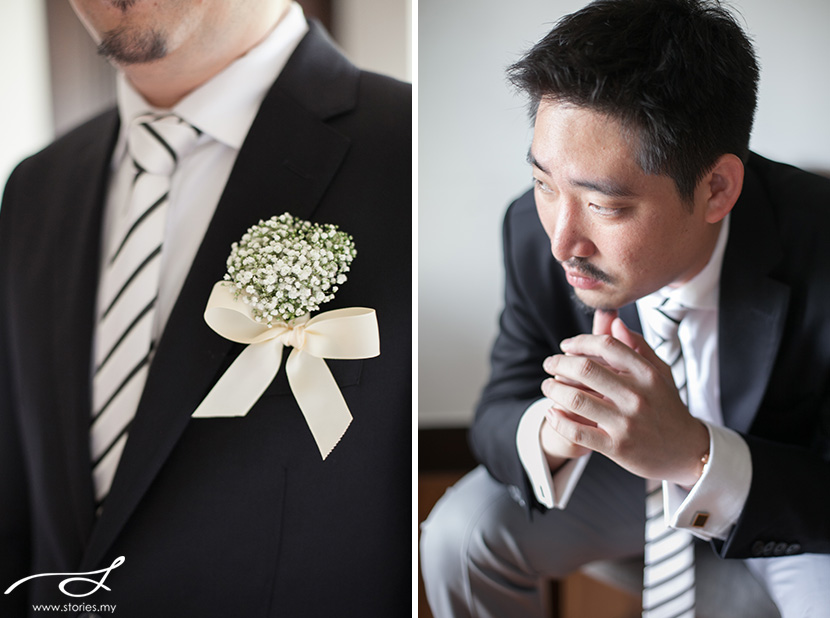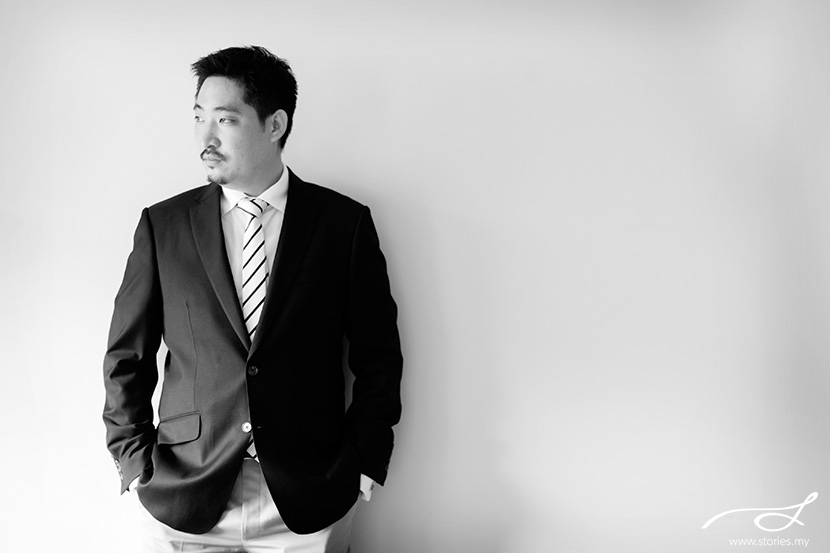 The Proposal:
Joanne: It was Valentine's day that fell on a Friday. Fridays being Fridays in KL.. the jam was really bad and I was stuck for quite a while before I reached Si Howe's home. Si Howe was making us a 3 course dinner (soup and salad were purchased, mains he DIYed). He was so excited and nervous about the proposal that he swallowed his 3 course dinner in 6 minutes!
I was surprised, and even more so when Si Howe said "I have a question to ask you" – thereafter he disappeared and reappeared, paper bag in hand.
Si Howe being Si Howe, is not big on packaging, so the ring came as is… paper bag, white cardboard box and all. I watched as he peeled the layers one by one.. and then came the ring and the question. Admittedly I was really stunned, even after I said yes!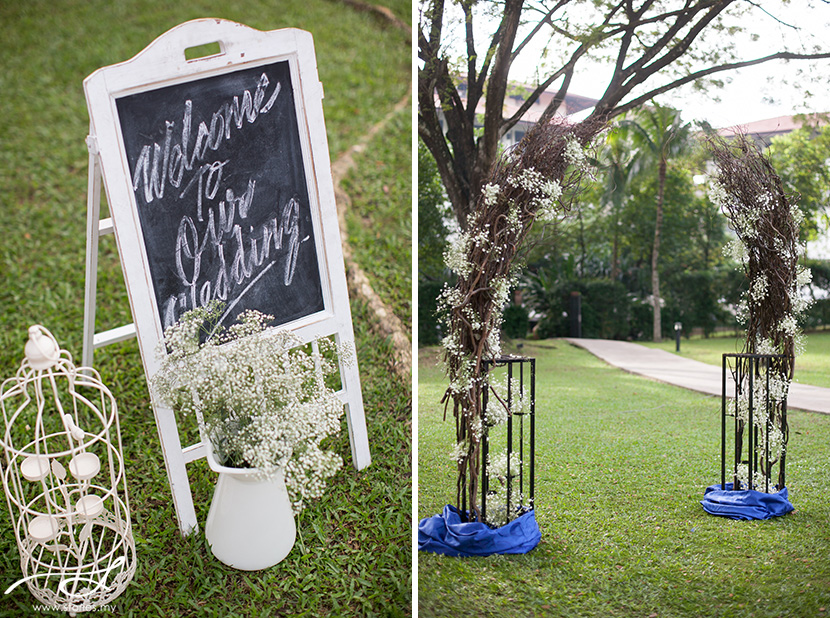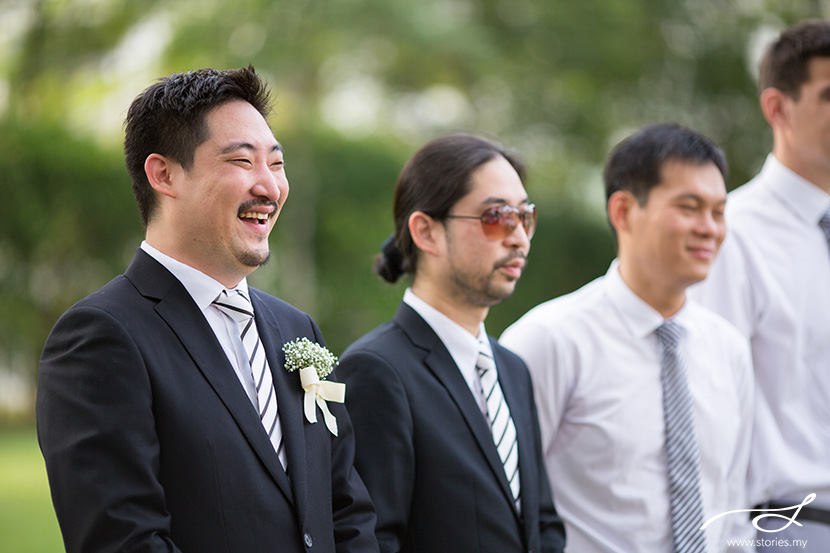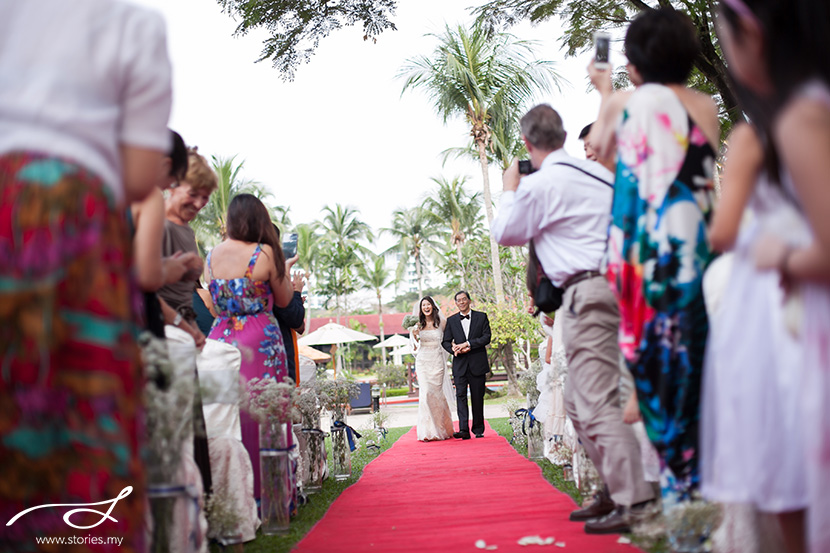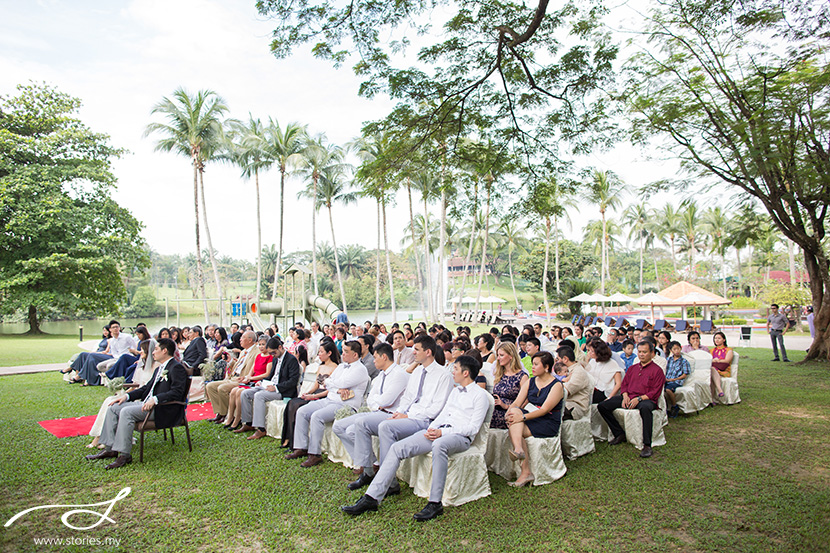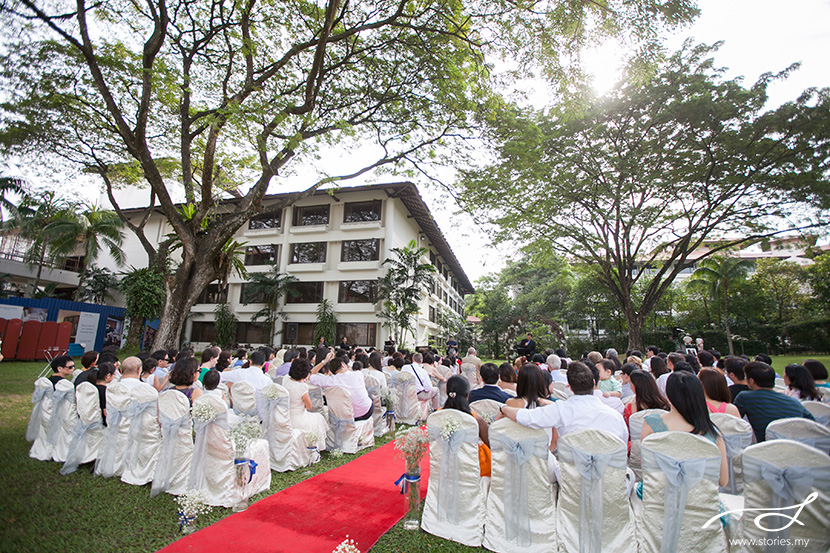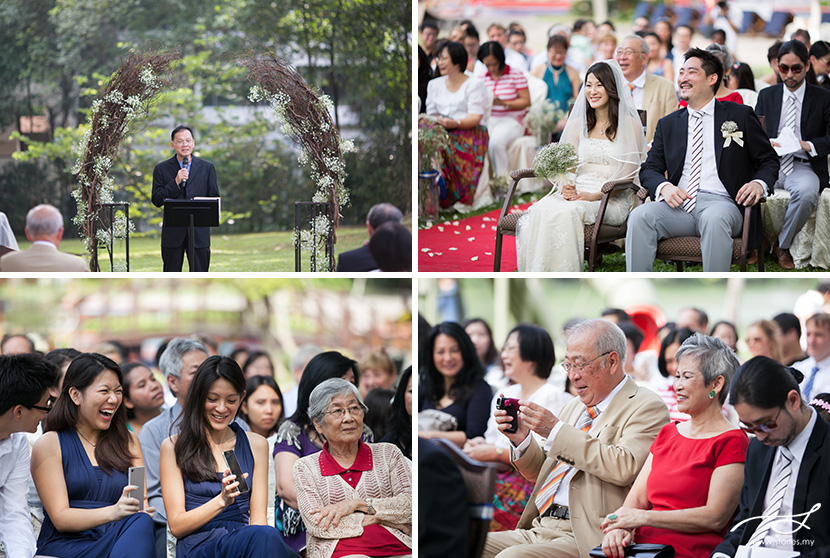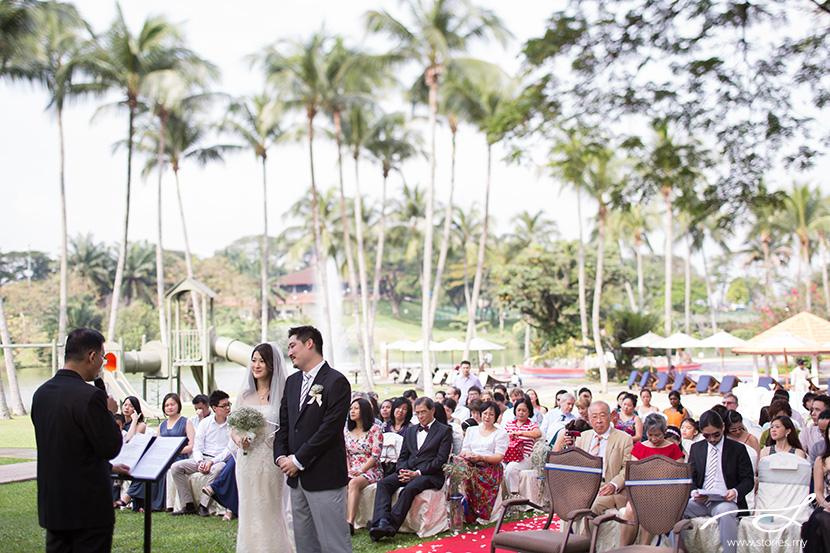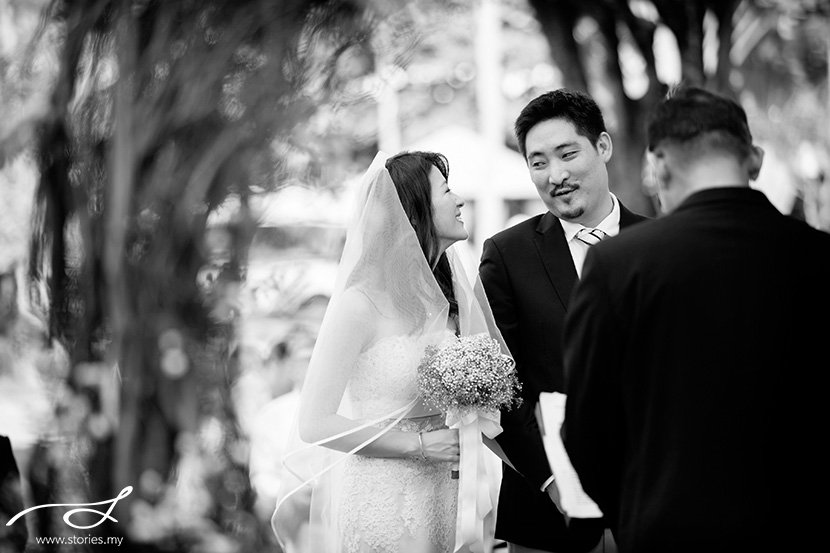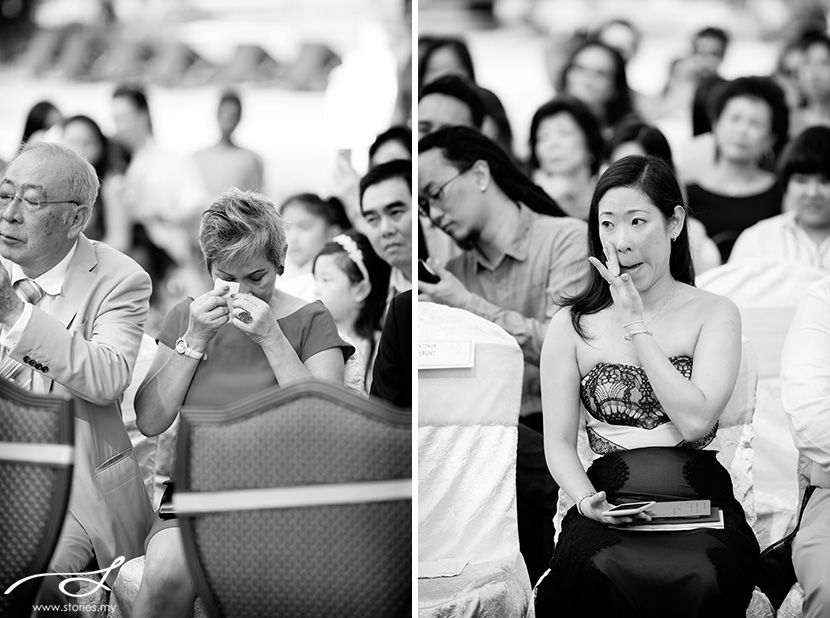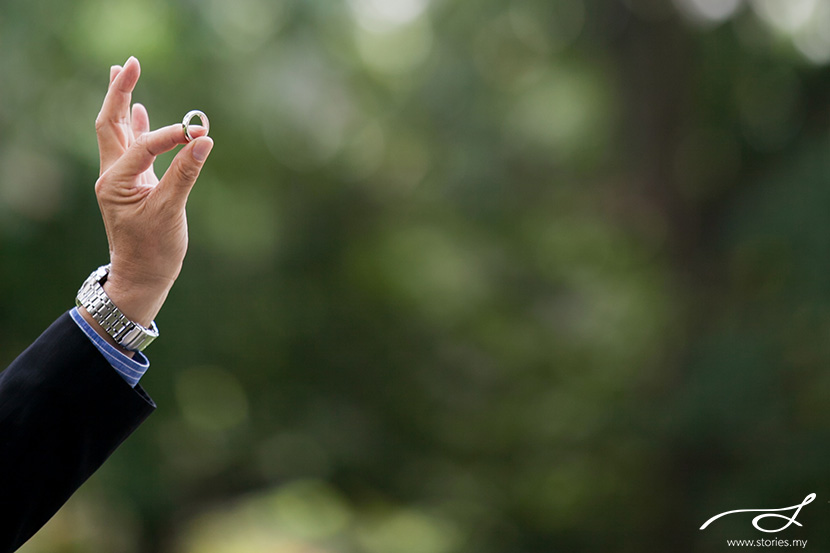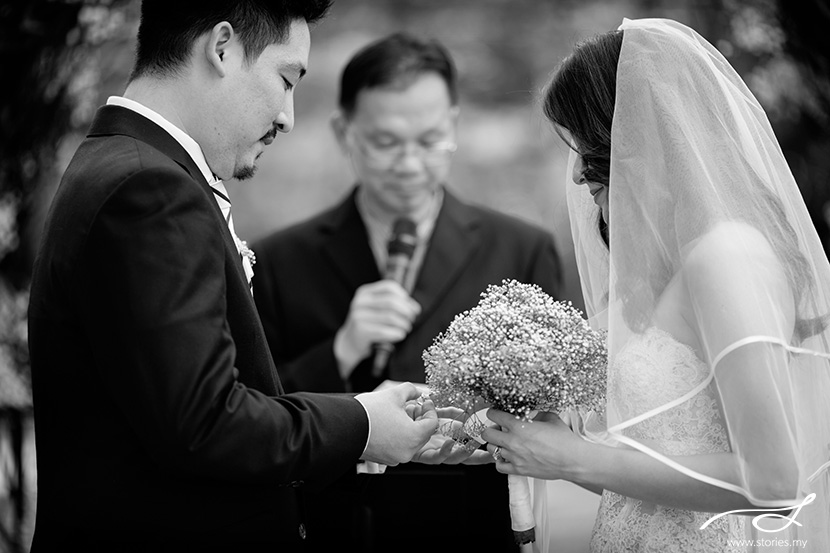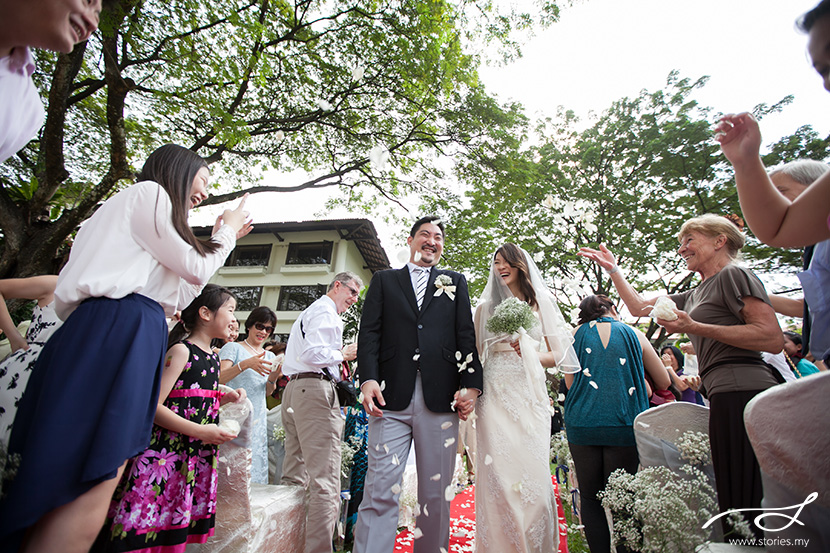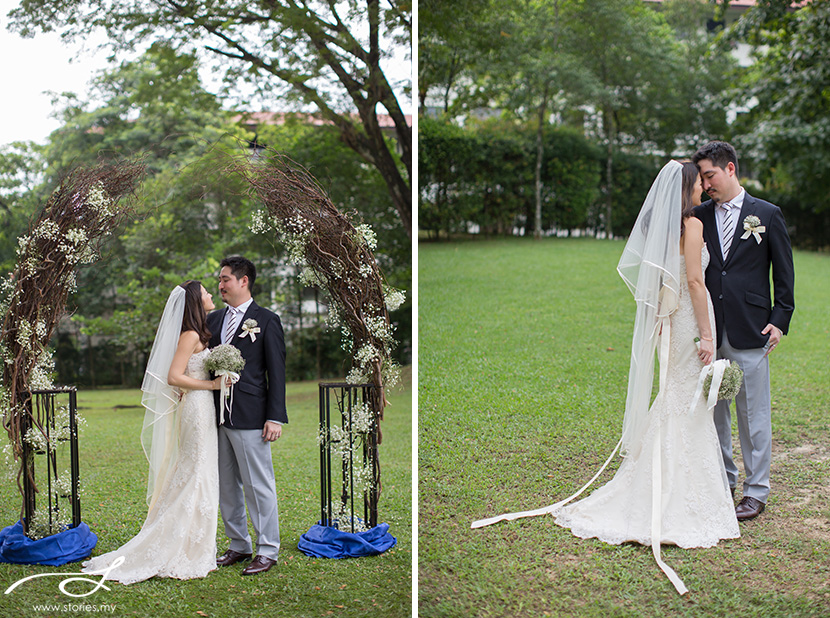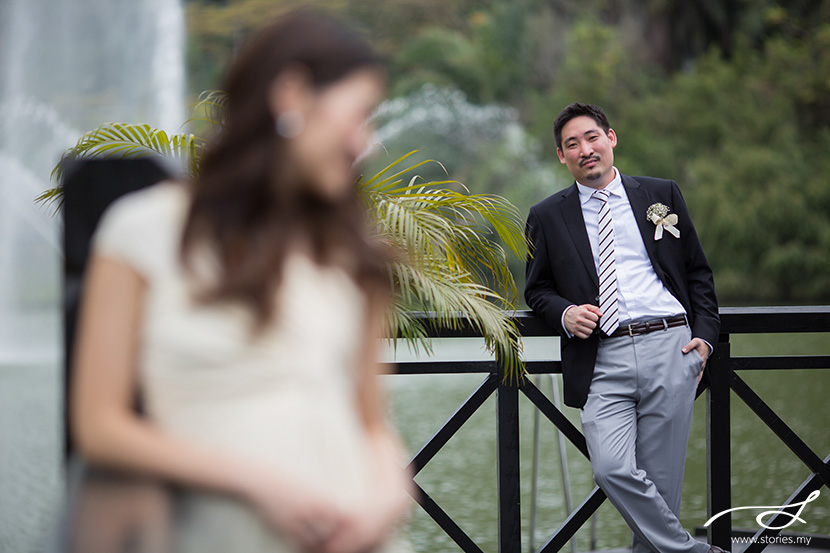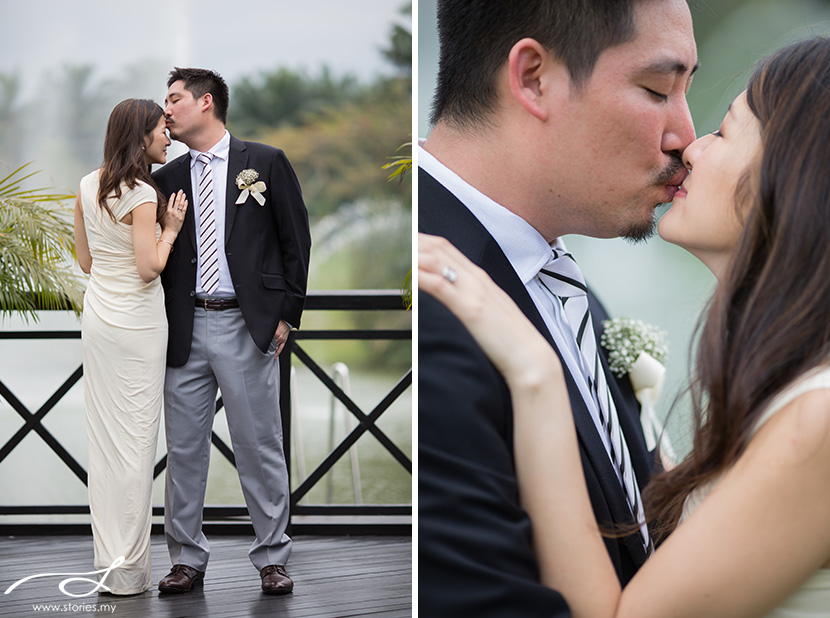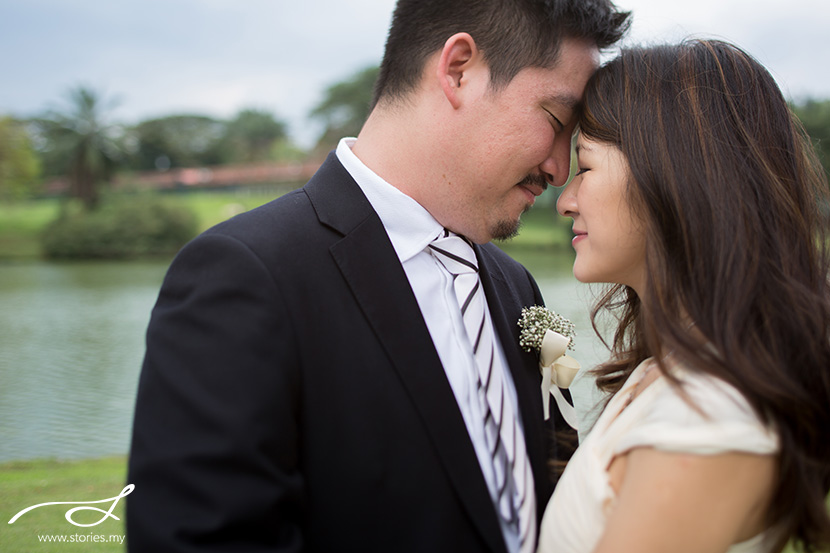 Congratulations you two! So happy to have met such wonderful people like the two of you. May your days be filled with exciting adventures!
Credits:
Photographers: Nigel & Ben
Ceremony venue: The Saujana Hotel, KL
Wedding Planning, Coordination & Decorations: Sarah Annabella
Wedding Gown: Sakinah Kosem – Intent Fashion
Groom's Attire: Wardrobe
Shoes: Ninewest
Make up & Hair: Hebe Leng
Stationery: Bel Koo and Title Design (Printer)