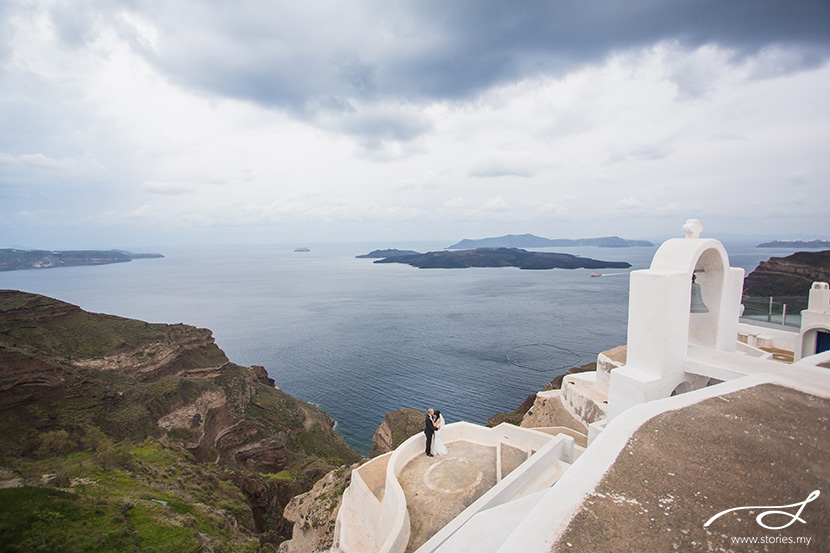 Santorini… the gorgeous island that has captured the hearts of many all over the world. There is something about the sea, cliffs and amazing sunset that makes us feel as if this is the place for romance. I was really thrilled to be invited to John and Hazel's wedding in Santorini last month (by default since my husband Alex was invited!), but in the weeks leading up to the wedding, suddenly, I wasn't just a guest anymore… I was their photographer! And then suddenly, Alex was also appointed as the 'pastor' and 'celebrant' (though the official Greek celebrant was present too).
That was the start of our Santorini adventure.
John and Hazel wanted an intimate wedding, with just 11 guests (including us!). When we arrived the day before the wedding, it was really windy and cold. Apparently, winter had not left this beautiful island, and most of the locals were also complaining about the weather. It rained on the wedding day (with no contingency plan), so we prayed really hard that the rain would stop…which it did! I applaud Hazel for braving the elements in her strapless gown… it was absolutely freezing that day! (I had 4 layers of clothing on, one of which included a leather jacket).
Naturally, the breathtaking view of the Caldera and the Aegean sea from the Santa Irini Chapel trumped the cold weather we had to endure.
I truly enjoyed this wedding for so many reasons, but most of all, it was a meaningful ceremony filled with love. You could see it in their eyes. The family and guests who were there truly loved John and Hazel. There were many things that happened that day (rain, flat tyre on the way to the chapel, Hazel almost falling flat on her face as she walked down the aisle) but they took it in stride. Everyone had fun, and it was a beautiful day.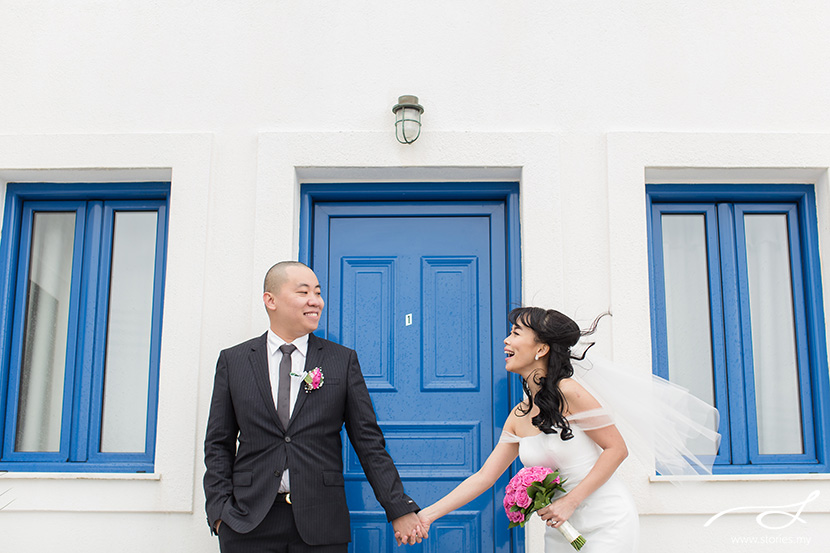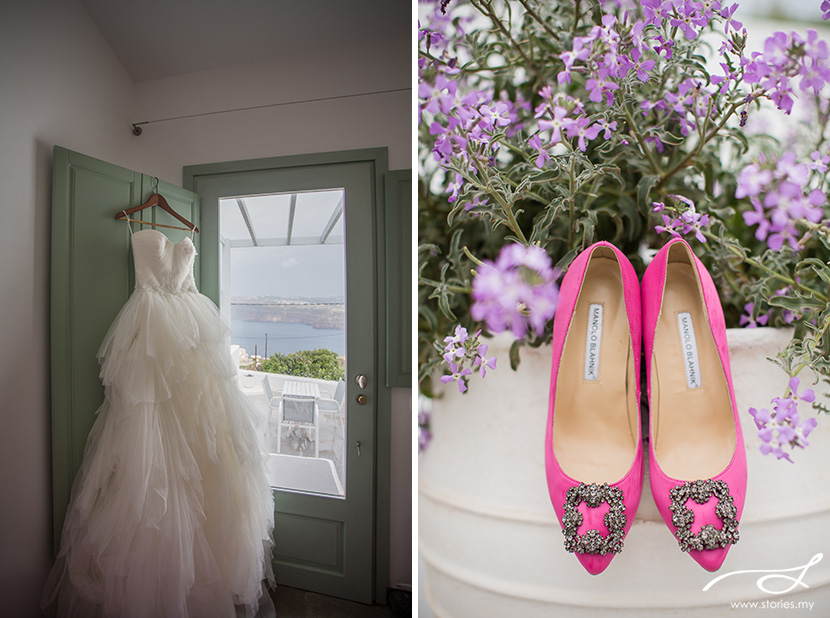 An Excerpt from Alex's message
Don't grow up too fast and forget to enjoy the activities of every day. Romance fades with time, and this is where the marriage must be anchored. In marriage, it's the little things that are the big things. Send sweet (or naughty) WhatsApp messages, watch a movie spontaneously and be loving for no particular reason.
One of the things Hazel likes about John is his sense of humour and optimism in life. It is his "everything can do" spirit that probably won over Hazel. This beautiful girl has never been short of suitors, but all had the same routine. In a nutshell, John just barged into her life one day, took her to a Guns and Roses concert, yakked on the phone for hours, then assumed a relationship by saying, "so we all, how ah?". Keep making each other laugh – it's important.
Surprise one another, be impulsive and do crazy things. John gets a 10/10 for this, especially with the whirlwind proposal in Paris! Compete with John, Hazel. Outdo him and make it fun!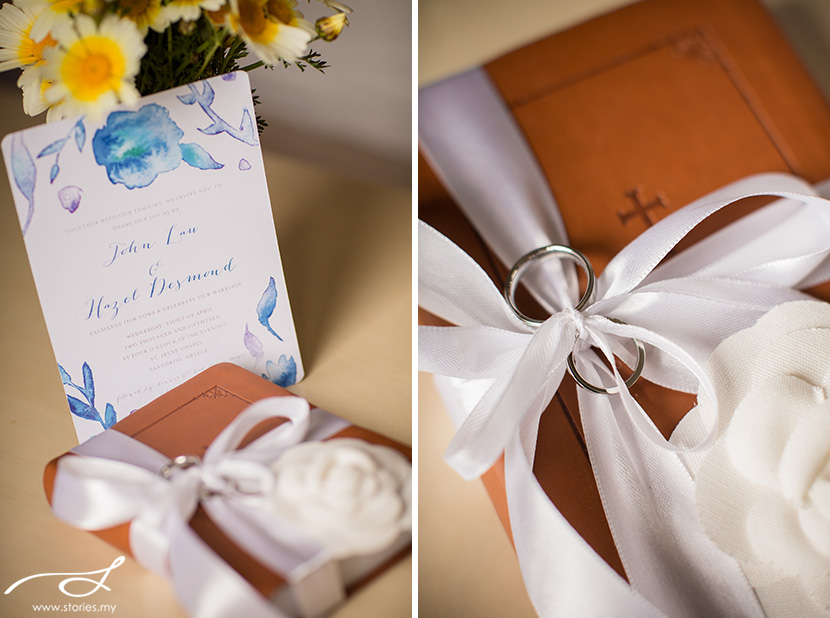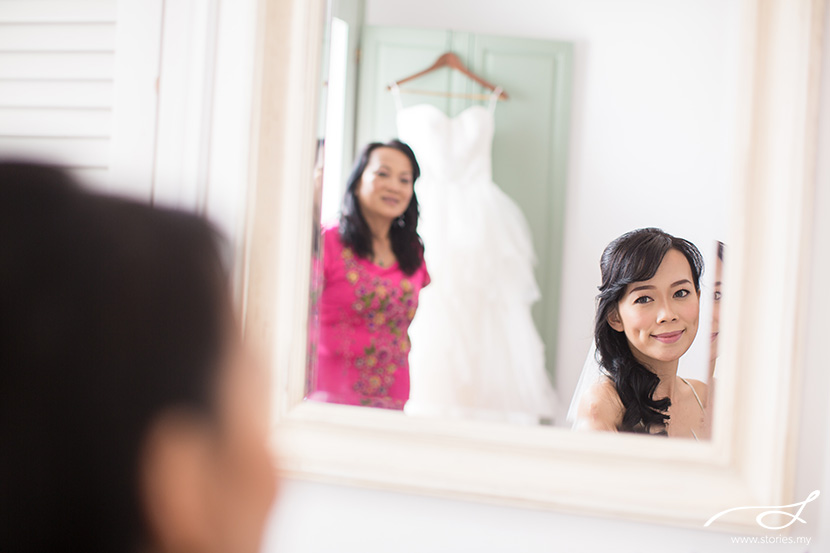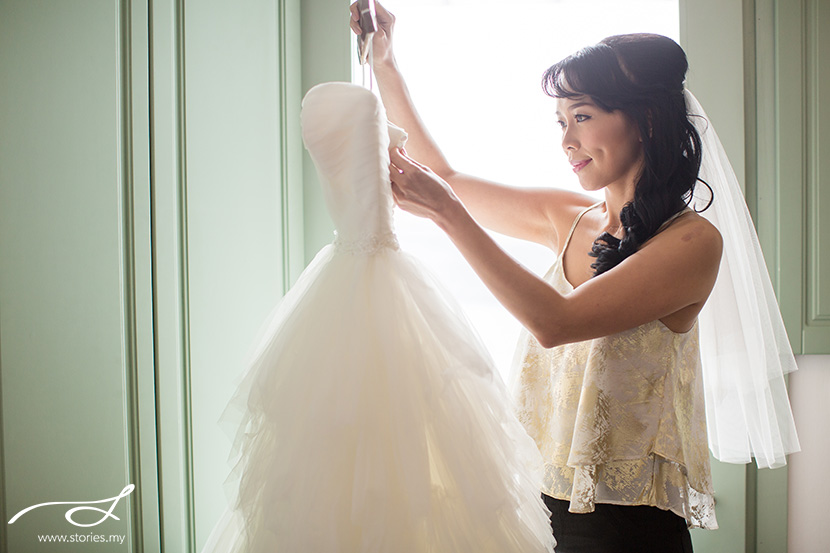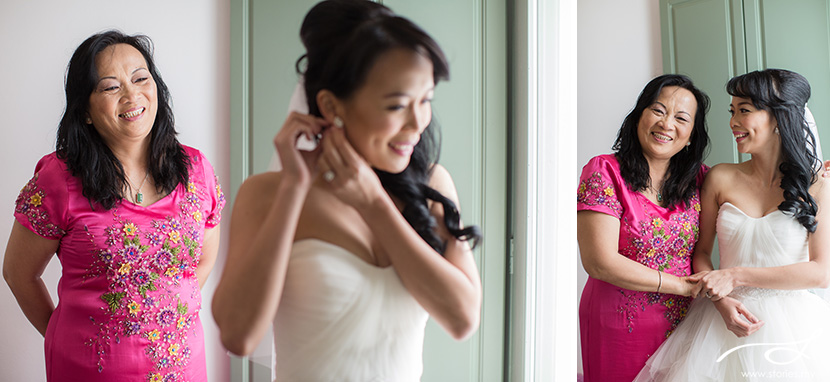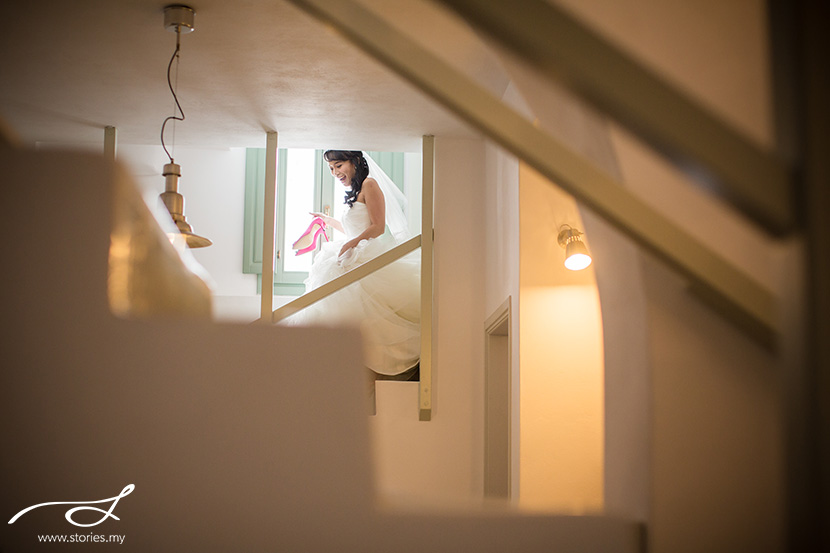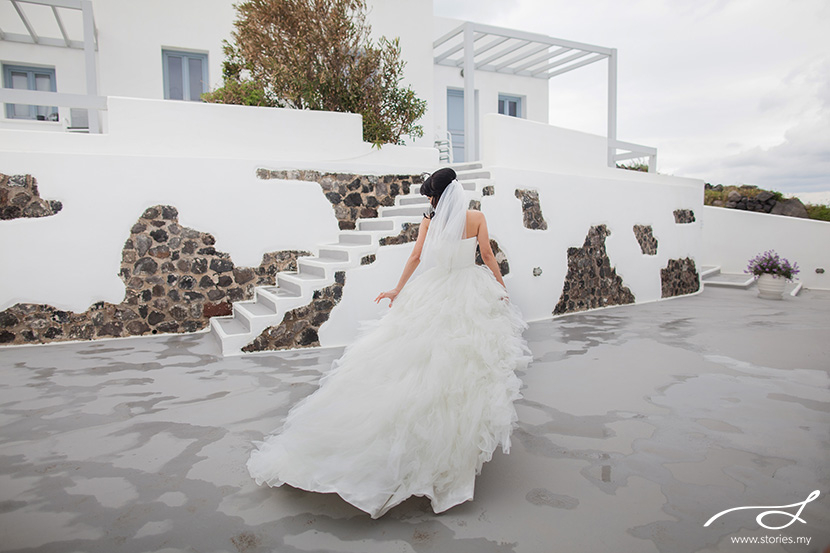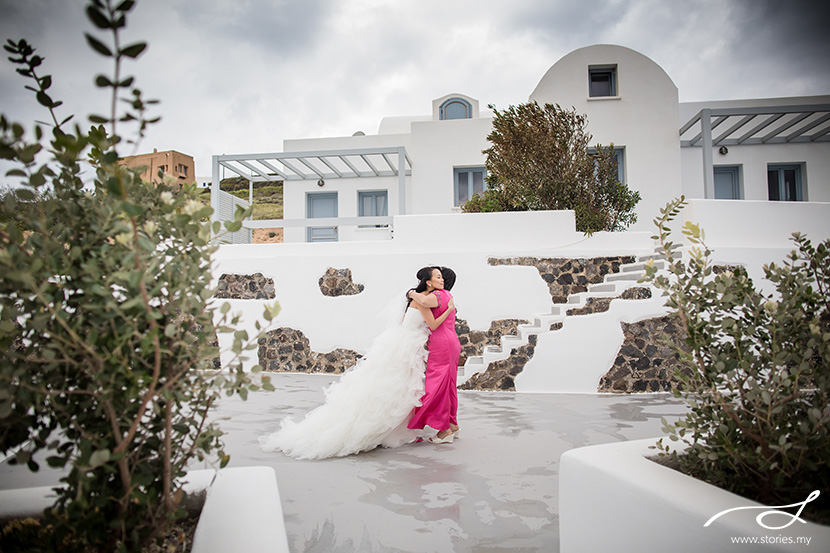 Hazel claims that John is the wackiest and silliest guy on earth. After spending many years working as a news anchor on TV, Hazel thinks she's pretty serious but since John came into her life, he's been her laughing pill. She's a hopeless romantic, loves photography and is clueless about guitars! John on the other hand, is mad about his guitars (that's why he runs his own guitar shop), hates photography (especially posing for photos!) but loves to cook.
What a pair! But they make things work and it is obvious through these photos that they simply adore each other.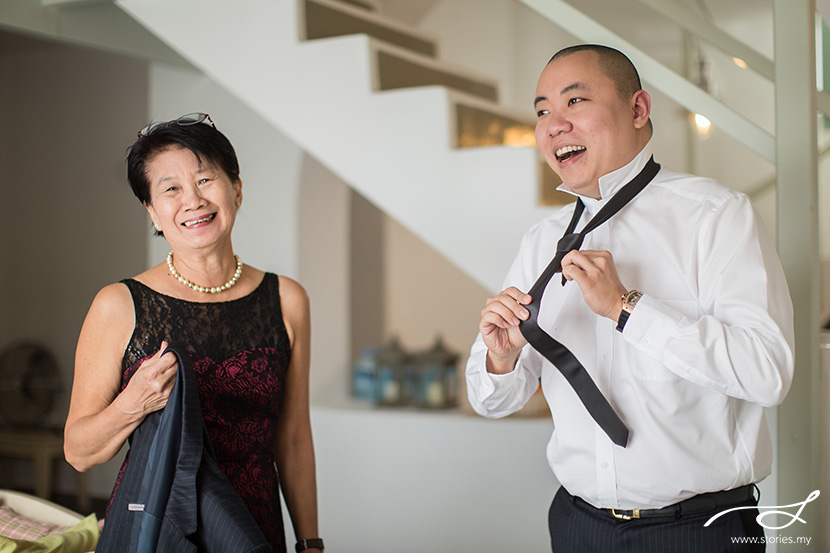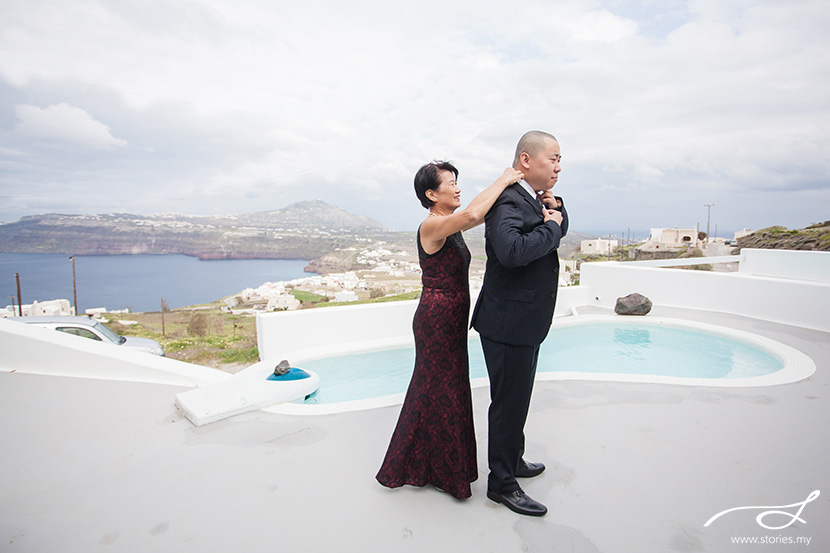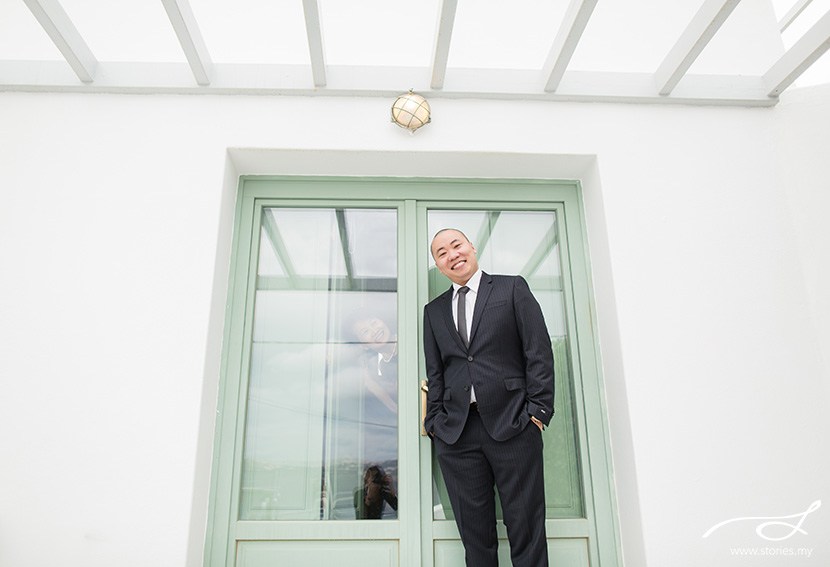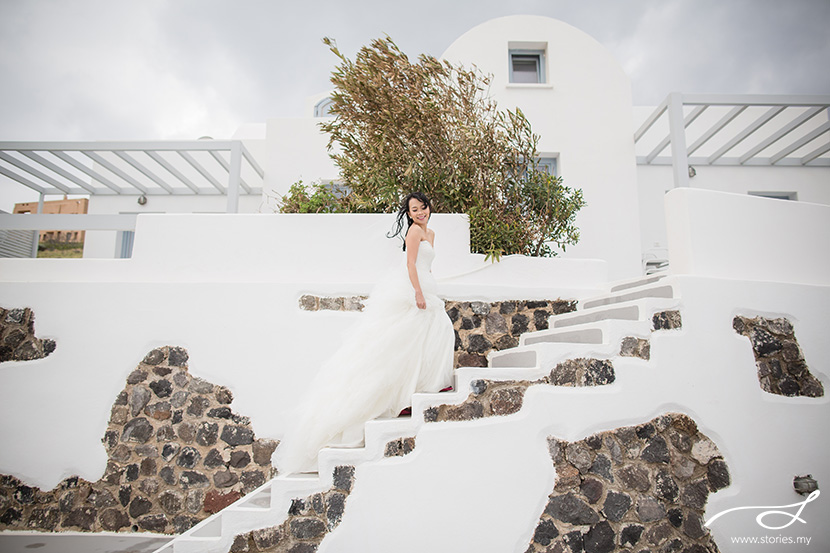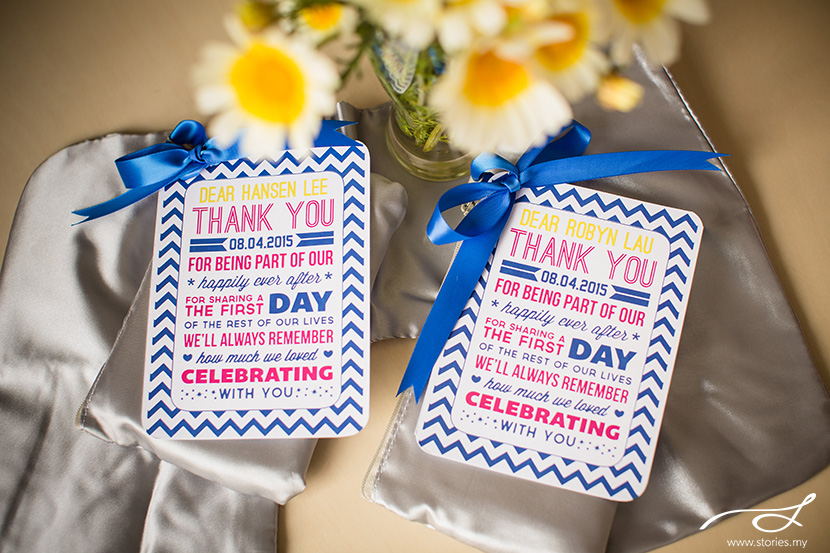 The car that John was driving had a flat tyre, so we had to make a pit stop before heading to the chapel.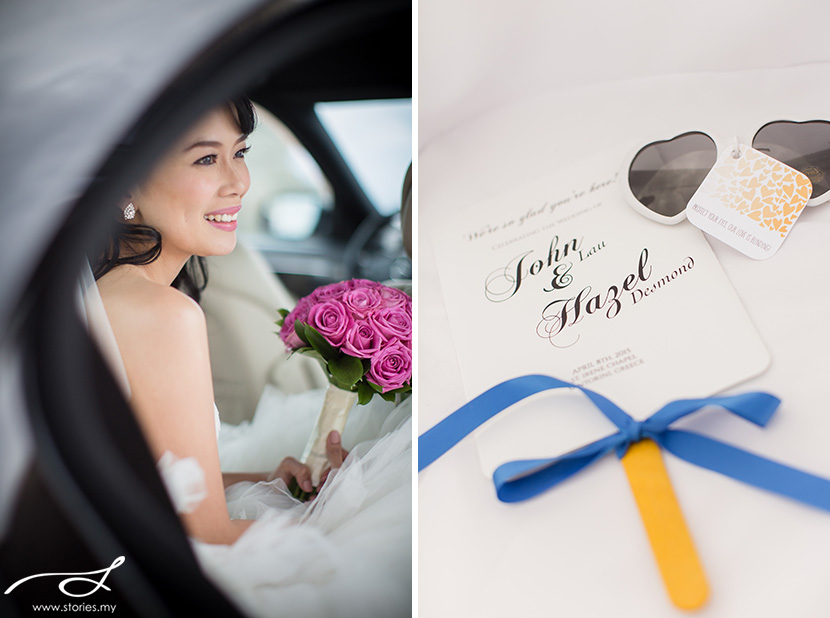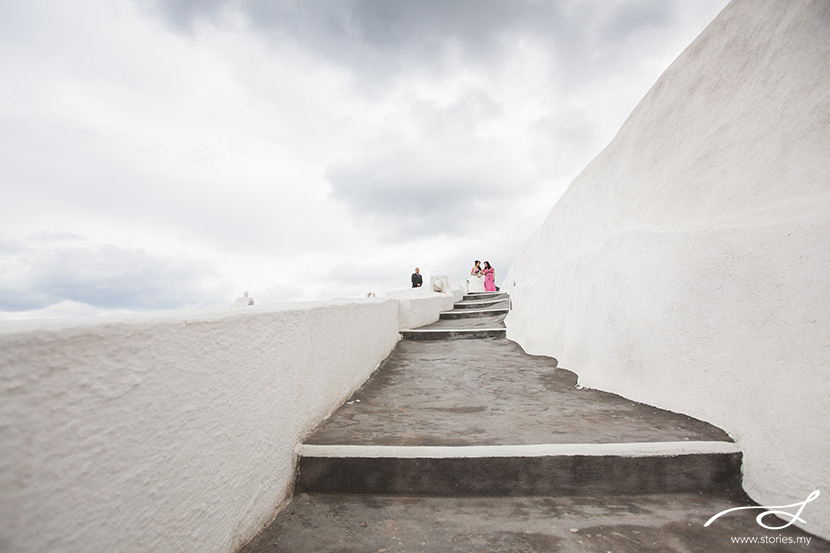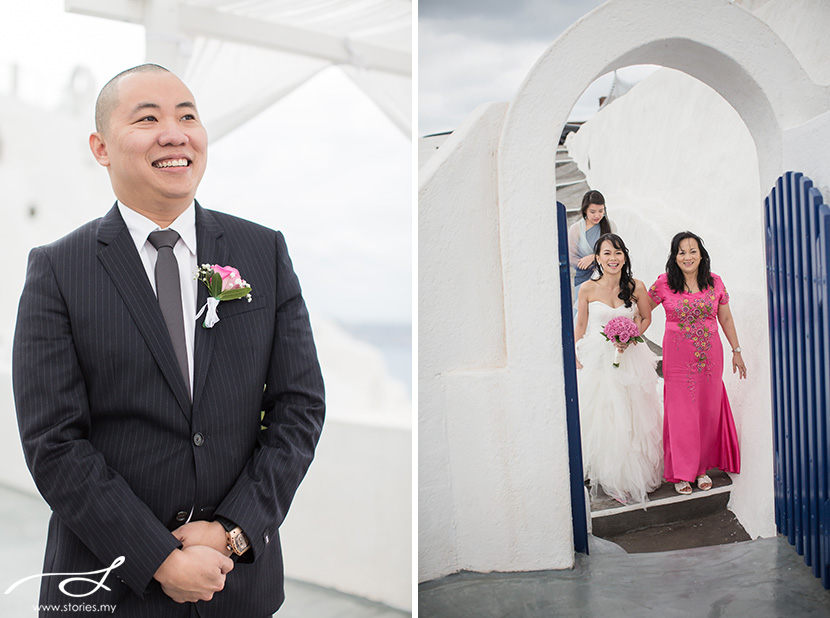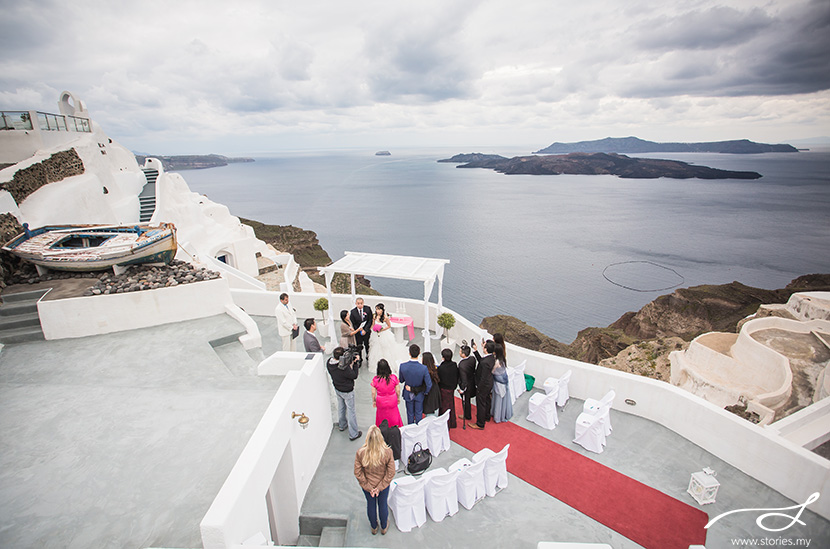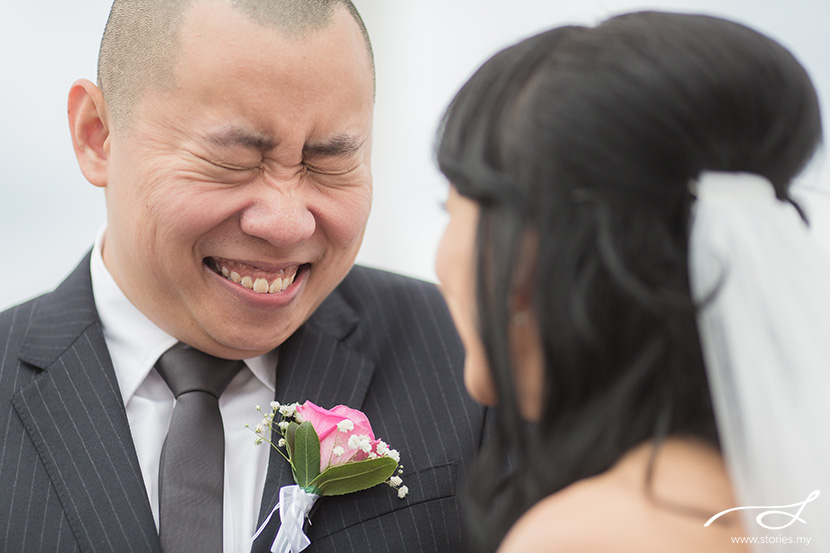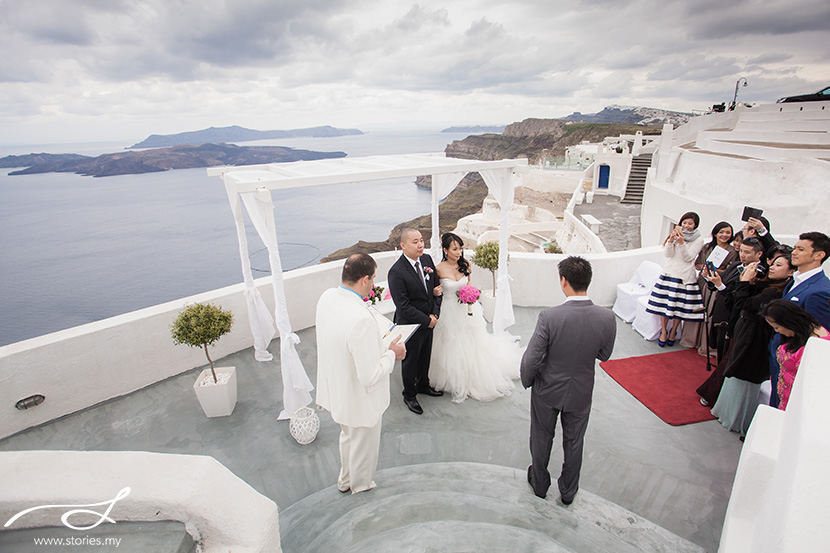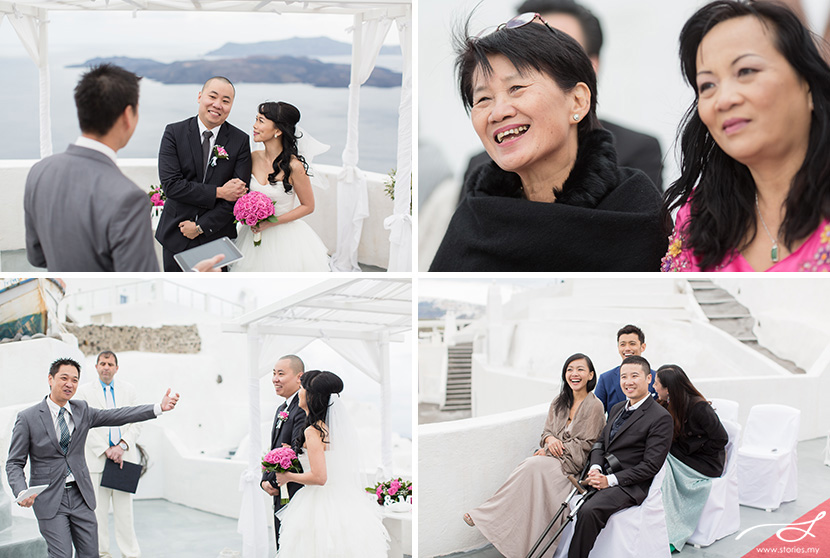 John and Hazel shared an intimate moment as he whispered his personalised vows to Hazel.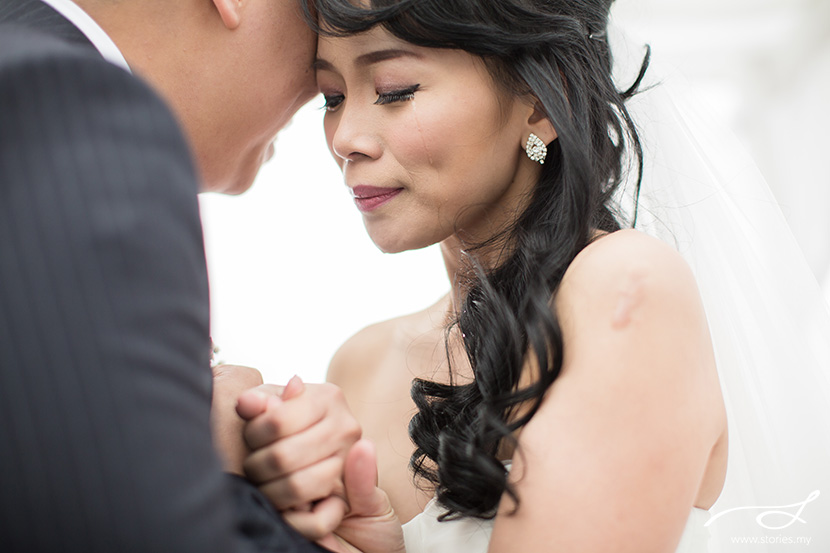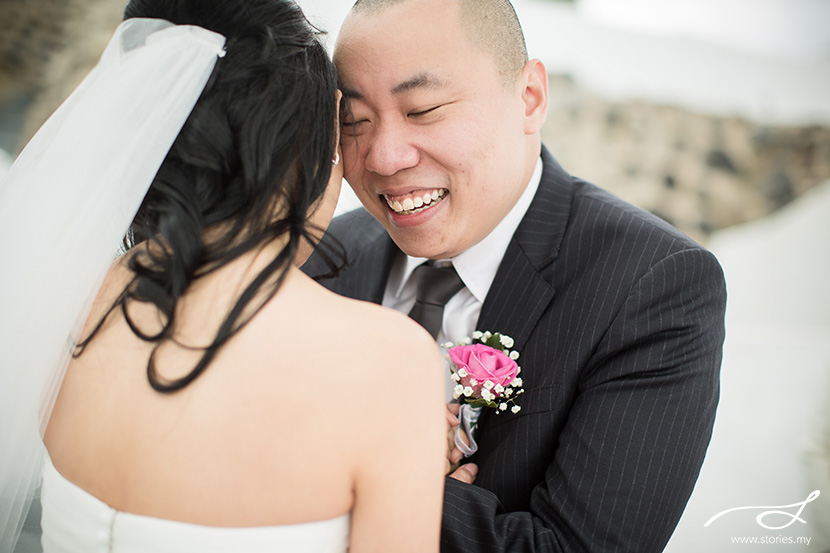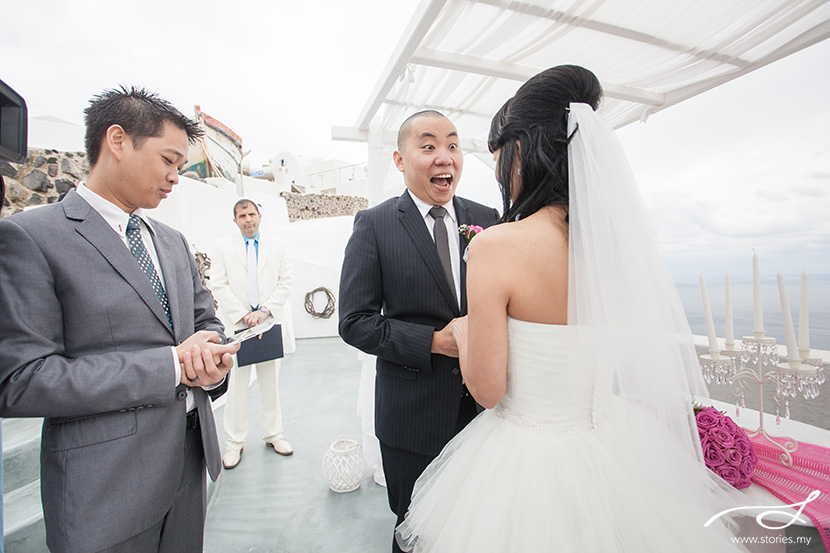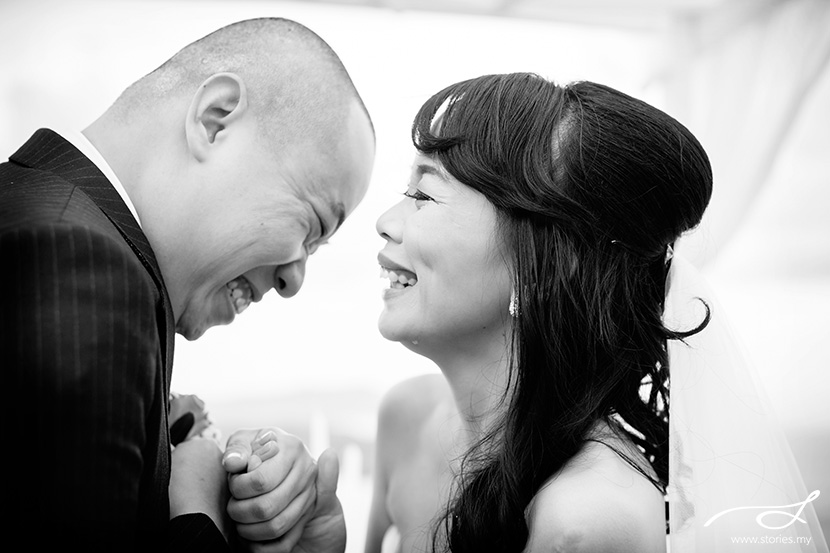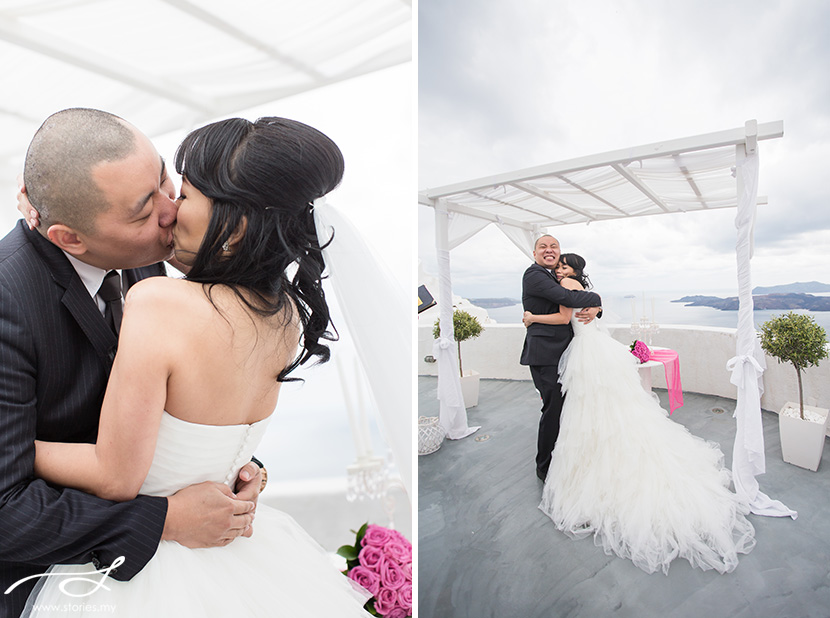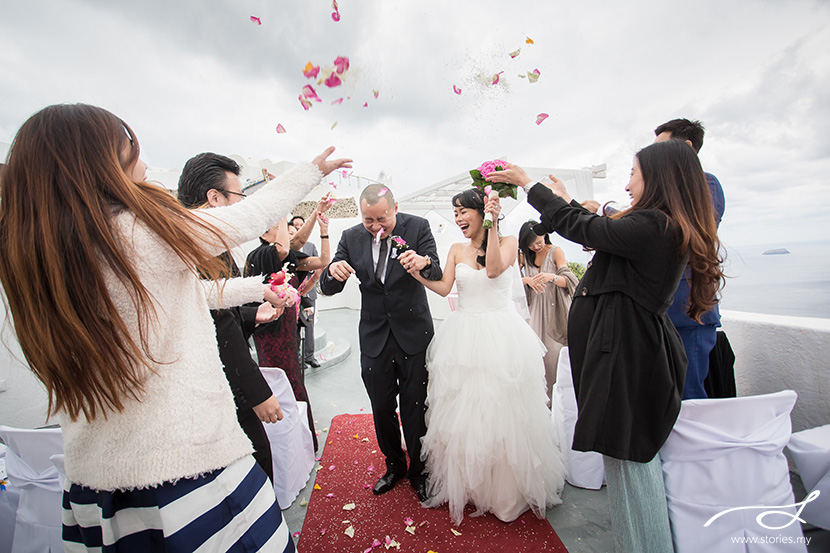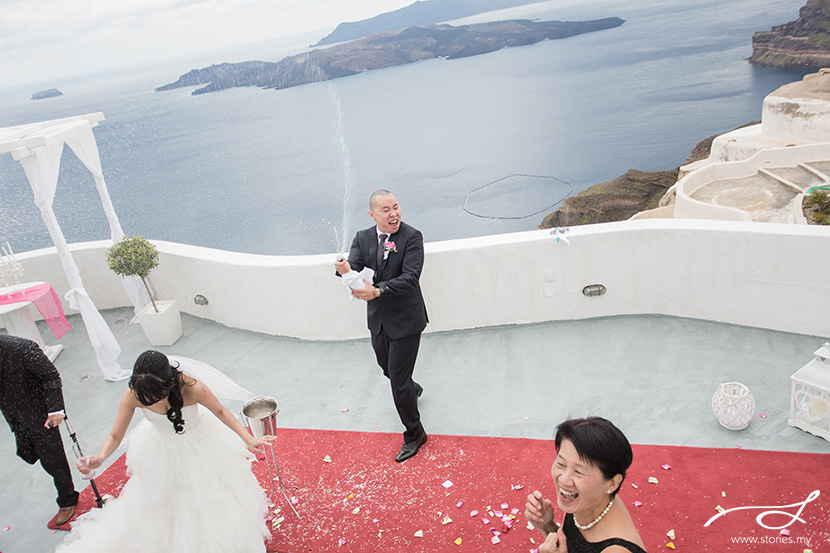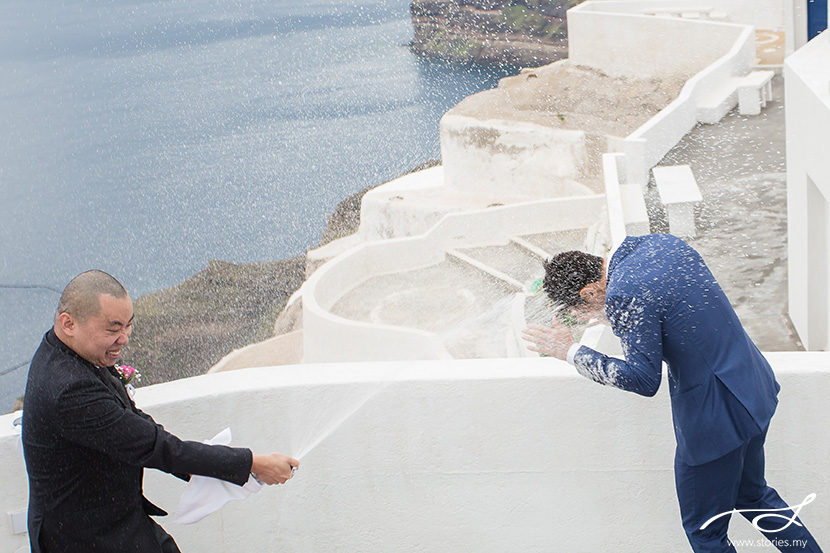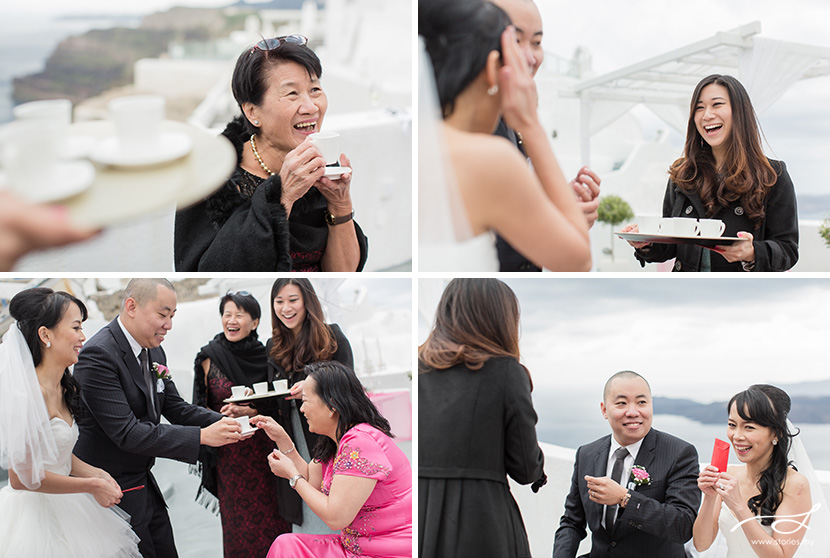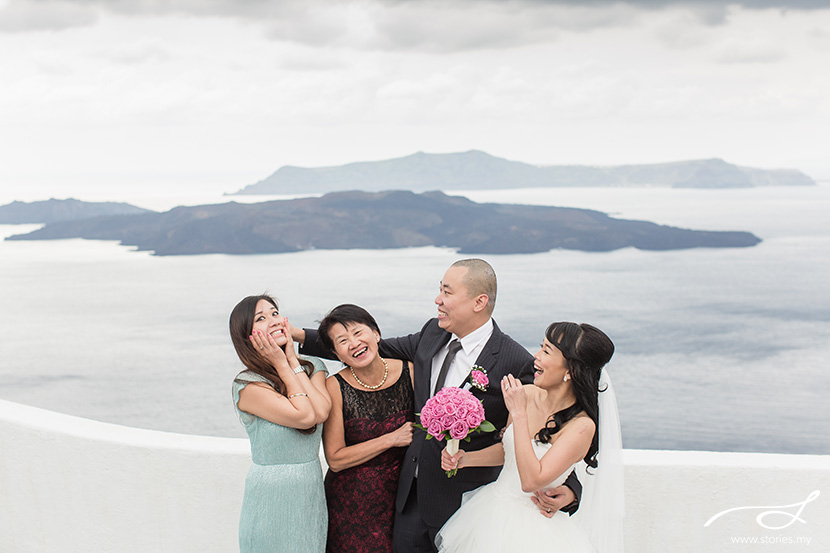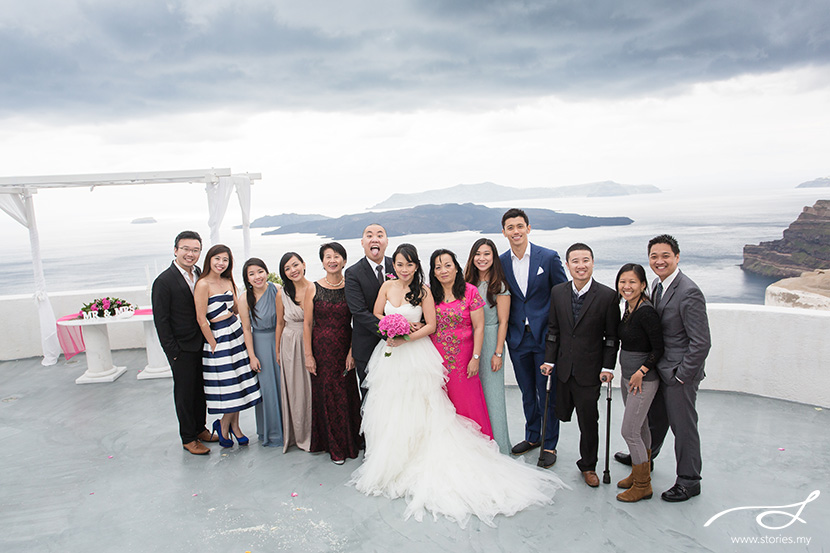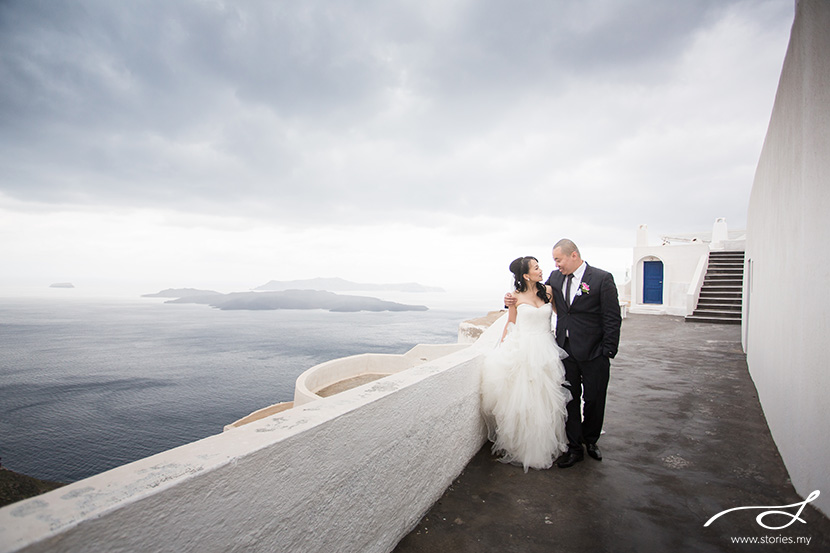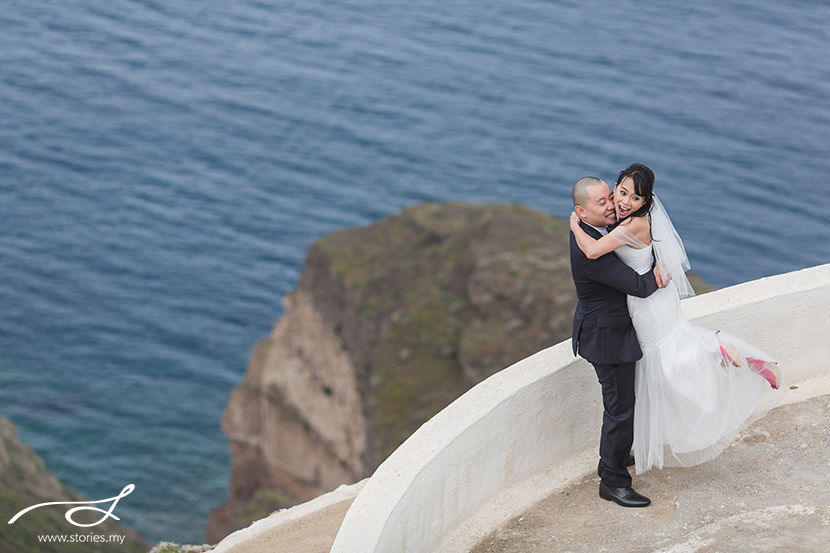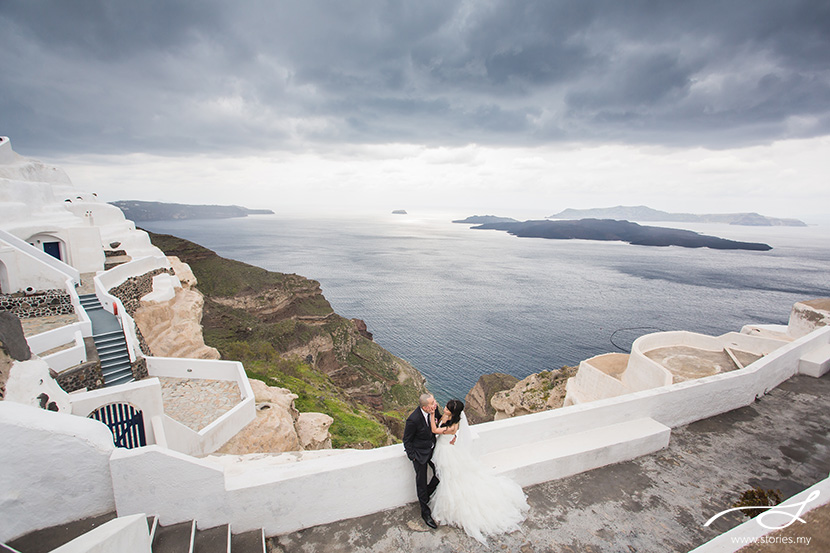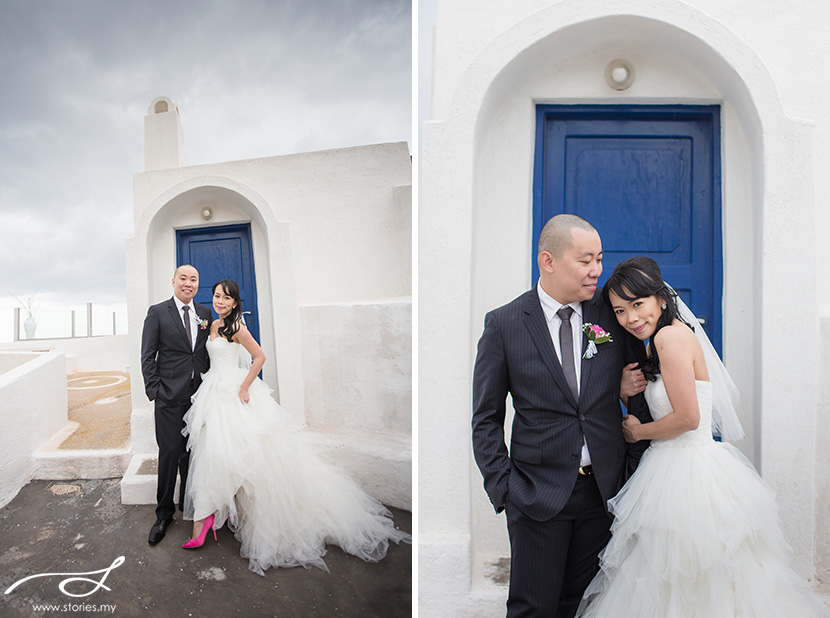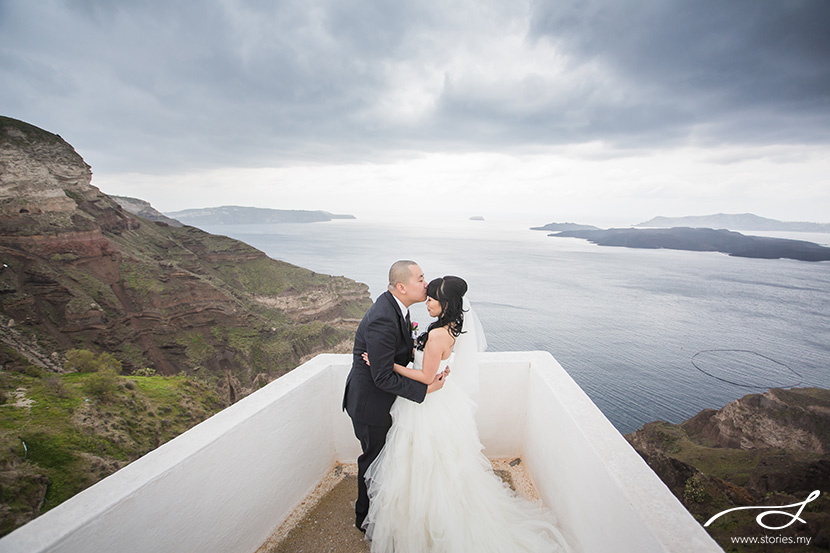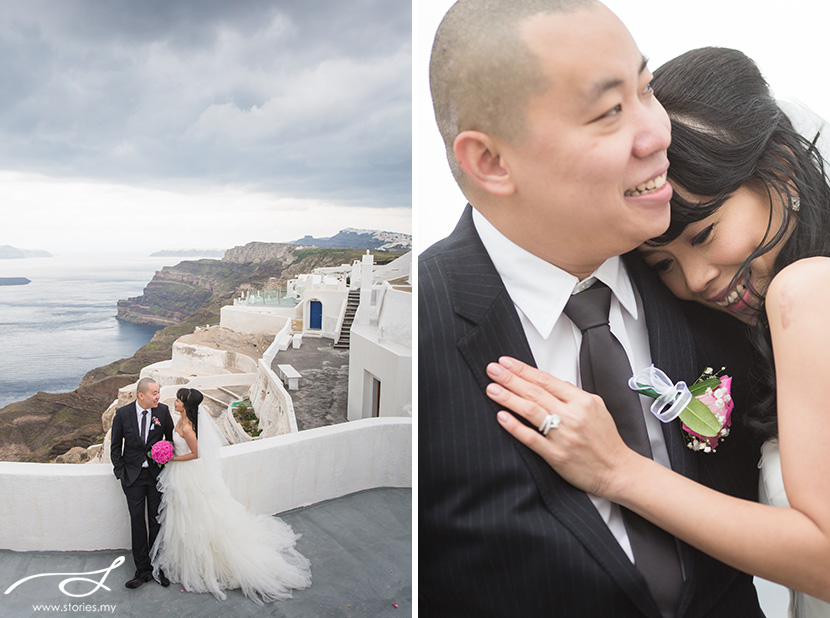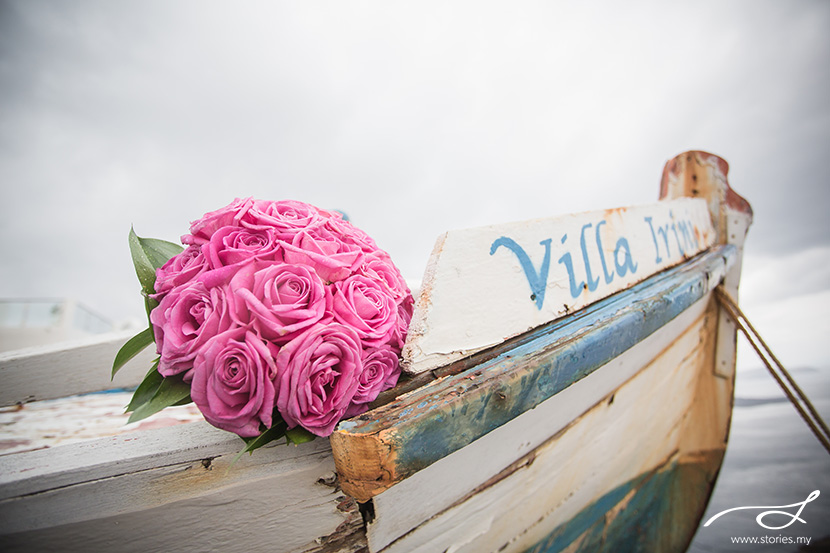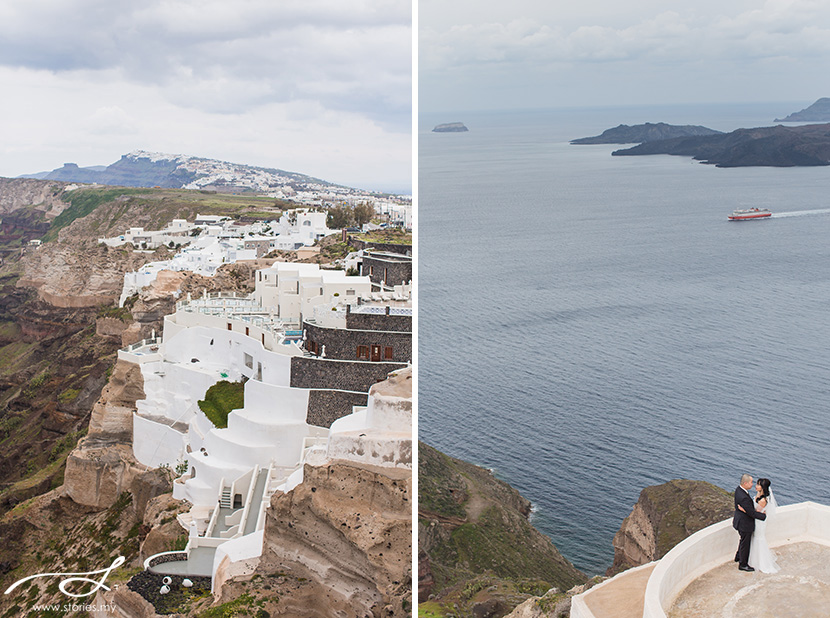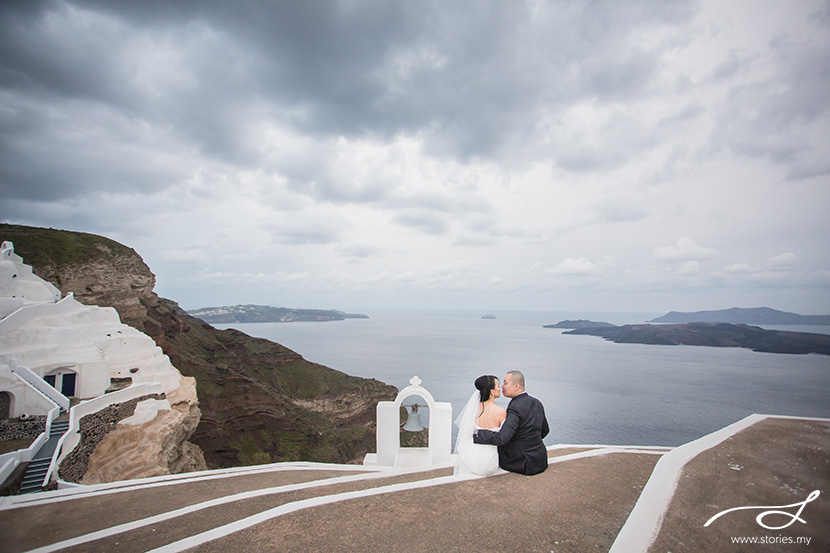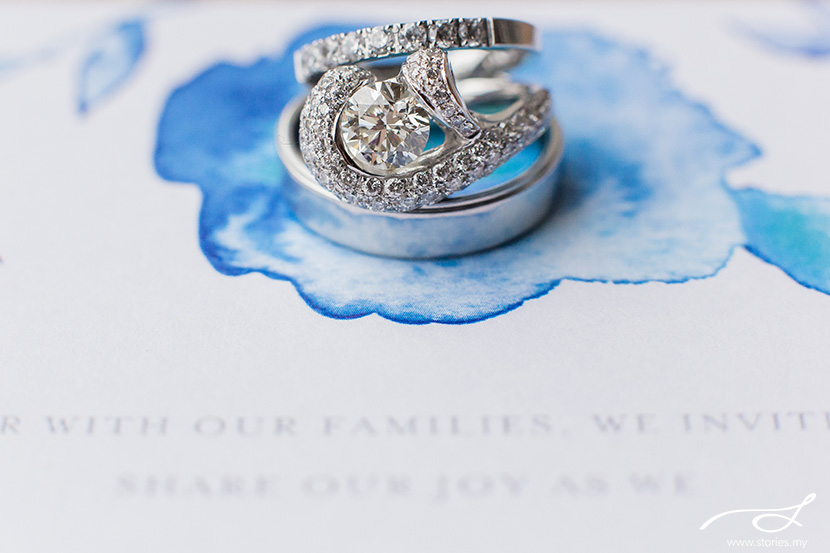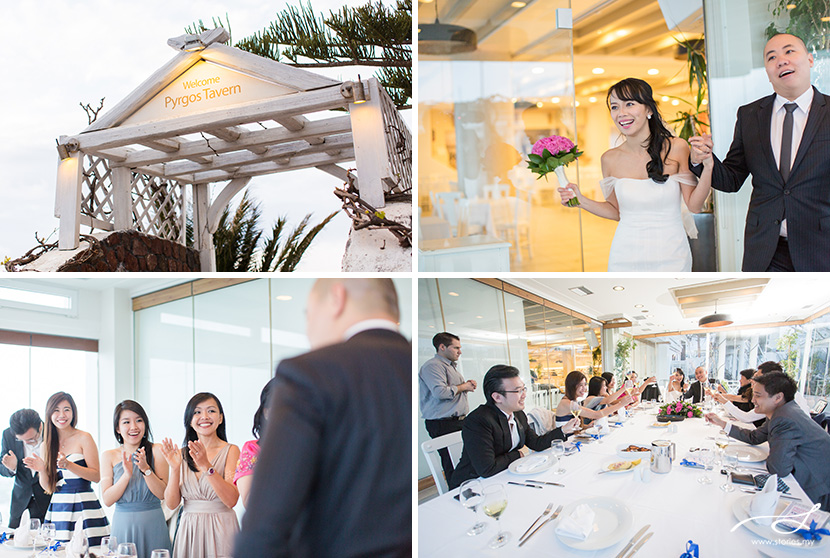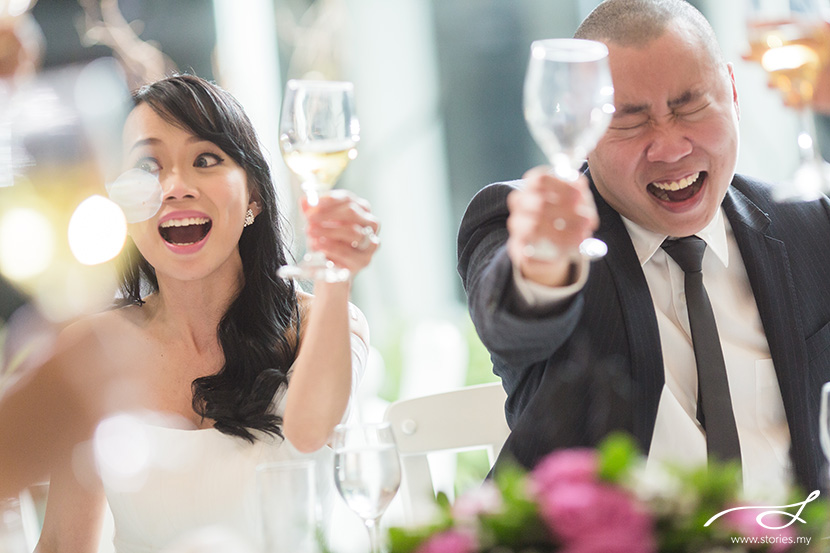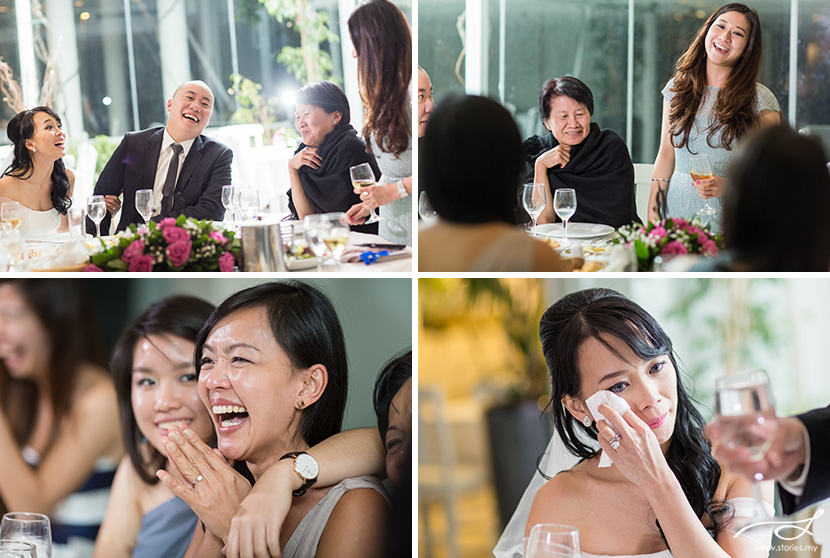 John showing off his dance moves. It was the most entertaining dance ever!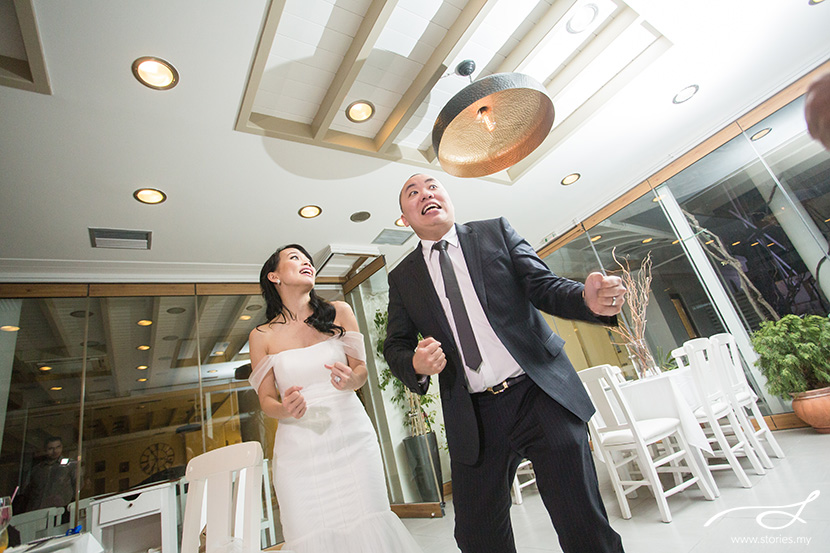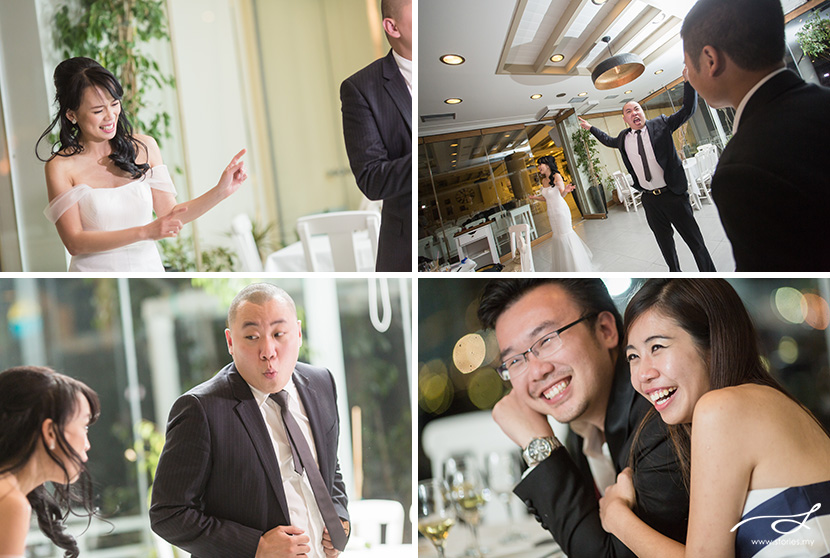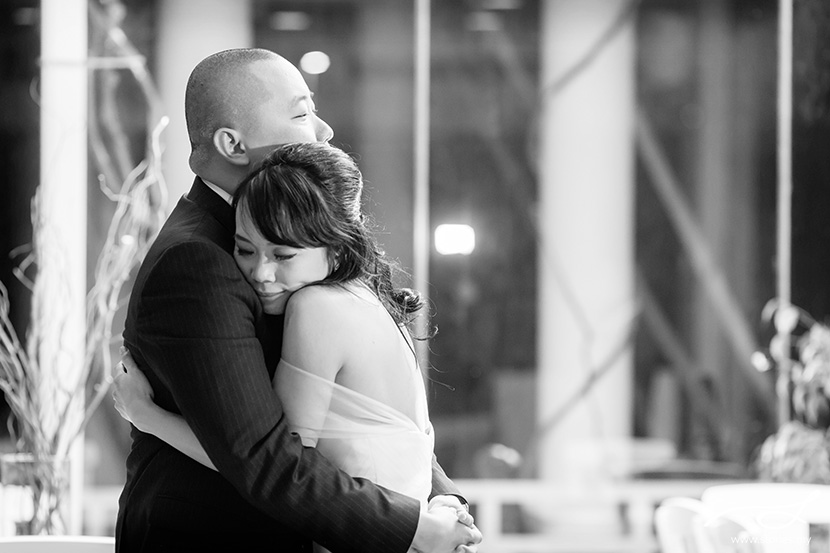 Credits:
Photographer: Grace
Wedding Ceremony: Santa Irini Chapel, Santorini
Dinner Reception: Pyrgos Restaurant 
Wedding Gown: Aire Barcelona & Celest Thoi Bridal
Groom's Attire: Hugo Boss
Shoes: Manolo Blahnik