This Mother's Day, I'd like to share a poem that I came across on Facebook, written by this lady, Melanie Tan. It's a really lovely piece adapted from another similar poem. I love how she has captured the feeling of motherhood through these lines. Wishing all amazing mothers out there, a Happy Mother's Day.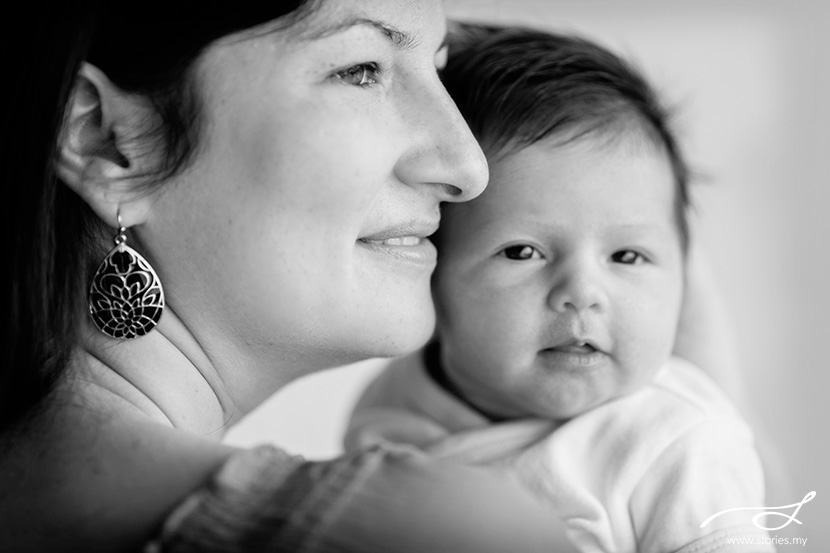 Two blue lines,
Tears, excitement and fears
Will I be a good mother?
Can I survive child birth?
I wasn't ready
Then, the most beautiful sound I've ever heard
Hearing your heartbeat for the first time
That fast paced rhythm
I told myself, I can do this
I felt you
Your first kick
I smiled
Your first in-vitro hiccups
I laughed
Suddenly, you were here
Daddy's nose, mummy's lips
and those eyes
staring at me when we first met
and I fell in love
I held you, fed you
You cried and I cried
Our 3am staredowns
Sleepless nights
That smell of your head
Little wandering hands
A sniff, a kiss
While you gently suckle on my breast
You doze off
With droplets of love on your lips
I wipe them off and put you down gently
Thinking how much I will miss this
When you grow older
But there are also times I wanted to give up
Then you smile at me
Your cheeky wide grin
And you grab my hands with those little fingers
I pick myself up and console myself
This only gets better
We are growing together
Seeing the world as new
I'll open my heart and shower you with love
You'll giggle and I'll do it all over again
And we'll walk hand in hand
Until you let go
and explore the world with your two little feet
and I'll be right behind you
Cheering you on
Or to catch you when you fall
Wherever you need me most
I'll be there, always
I made you…
But you made me a mother.