Her idea of a perfect day would be to cuddle in on a rainy day with a good book and a cup of latte. Ideally, next to the beach with the sound of waves breaking softly in the distance. His idea of a perfect day would be an early morning cappuccino followed by a good game of golf. And then enjoying a Rambo or Indiana Jones movie while dreaming of traveling to Africa one day and thinking of how to adopt a white tiger as a pet.
Together, they love to daydream about the future and talk about how to train their future white tiger pet. This is probably done over a Zinger burger meal at KFC! When they are not watching the sports channel on Astro, they are probably traveling the world seeing as much as they possibly can!
What a cute couple Eu Jin and Samatha are. Jamie and I truly enjoyed photographing their pre-wedding shots, and I am sure Chi Yin enjoyed herself too while shooting the behind the scenes video that you can see here. On the day of the shoot, it was raining at Sekeping Tenggiri and we weren't sure if it would be raining too at UPM. But we took the risk and it was a perfect day which ended in a gorgeous sunset.
Smurfette, our resident VW kombi made an appearance too at the shoot! I am glad that I managed to drive it without any problems! Was worried about driving this manual car that has absolutely ZERO power steering. But all was good, and we had an awesome time.
Eu Jin and Sam, can't wait for the wedding!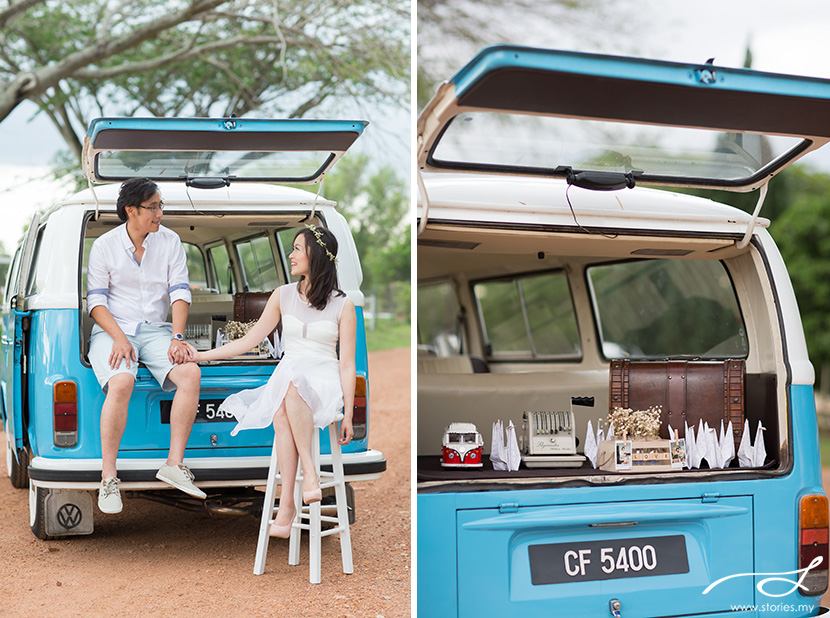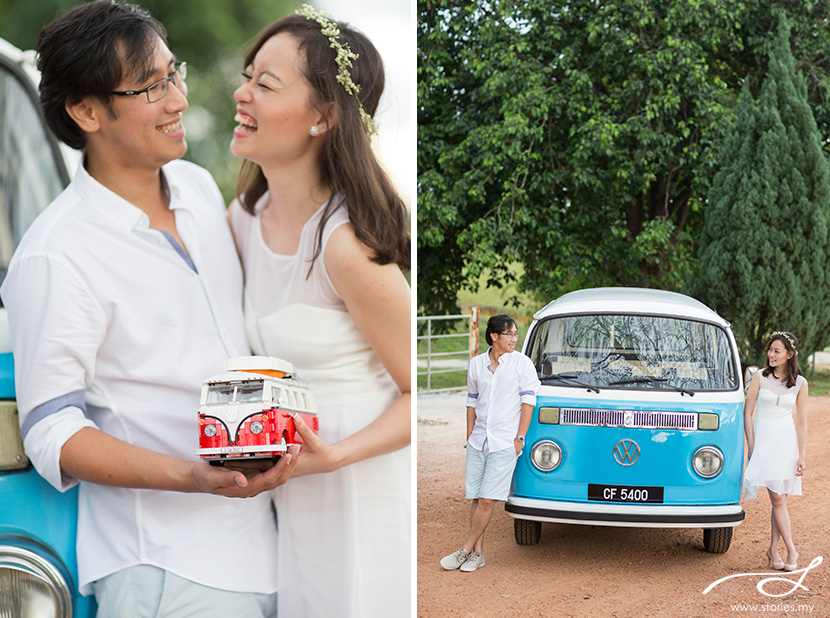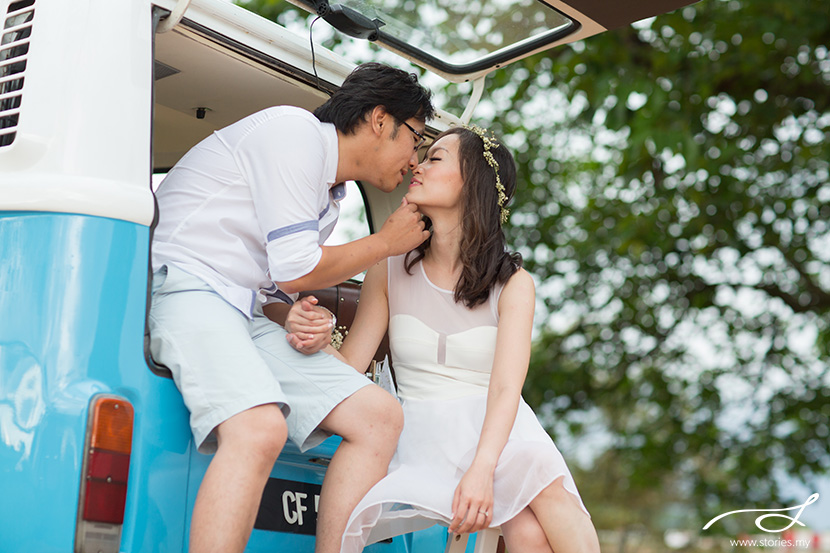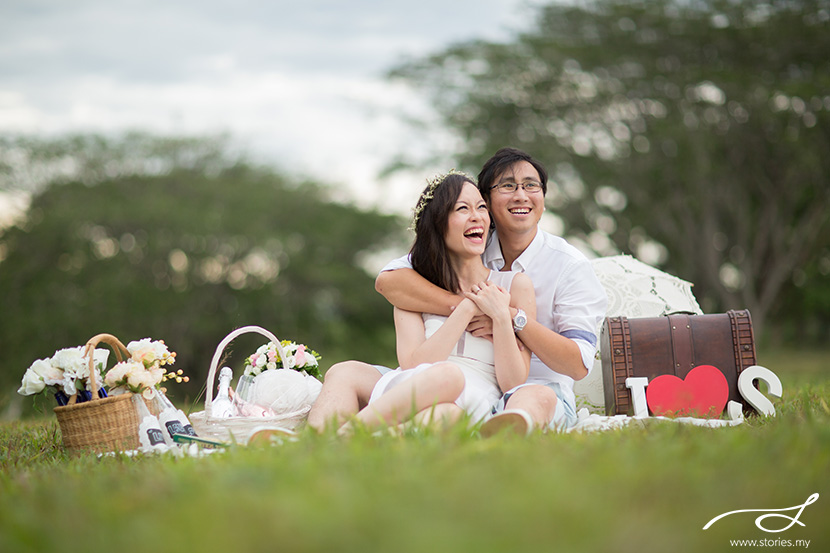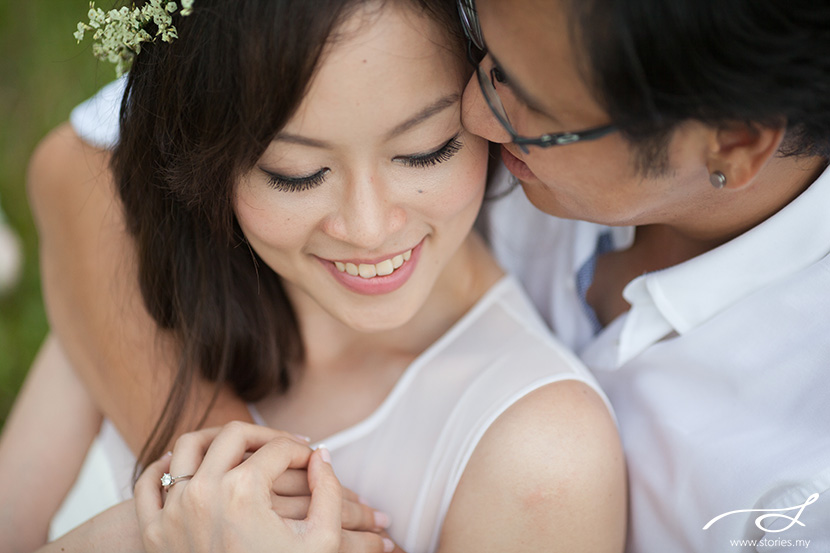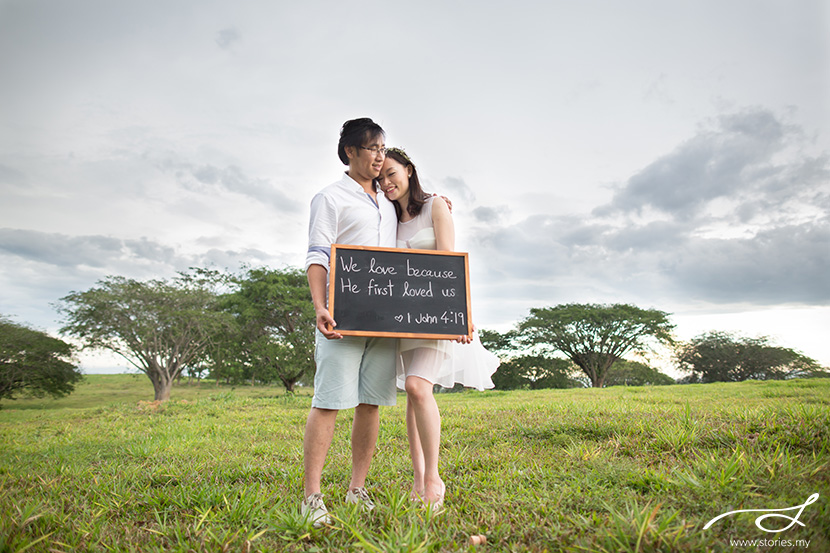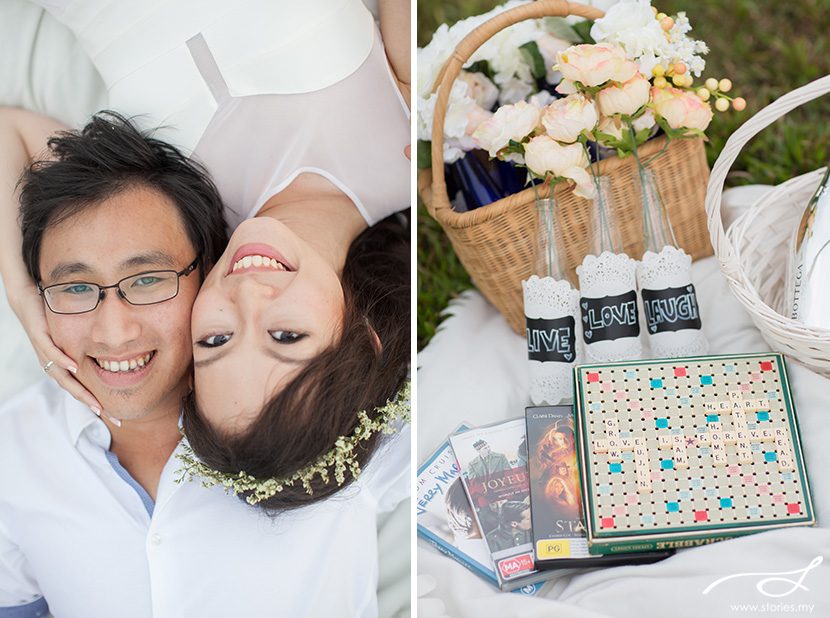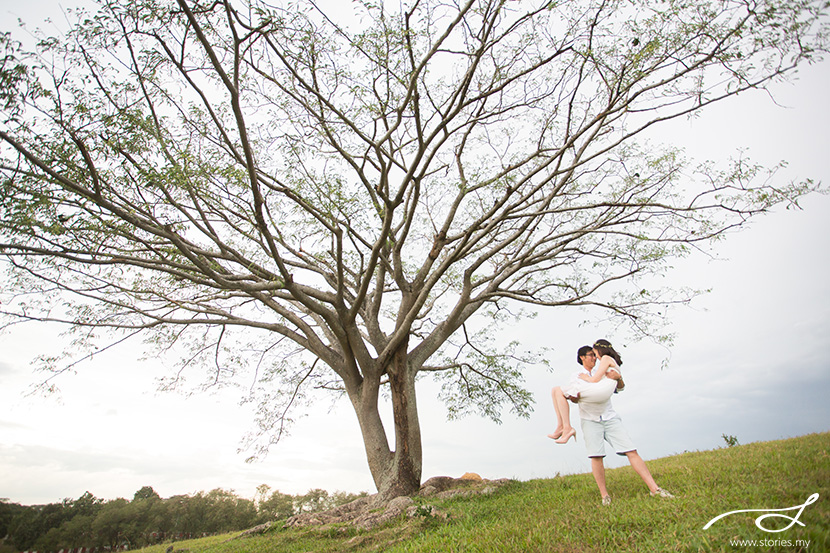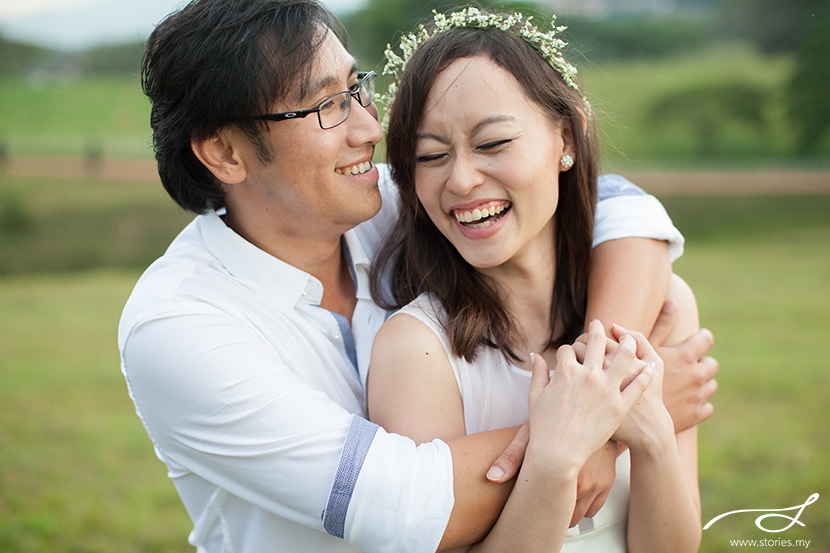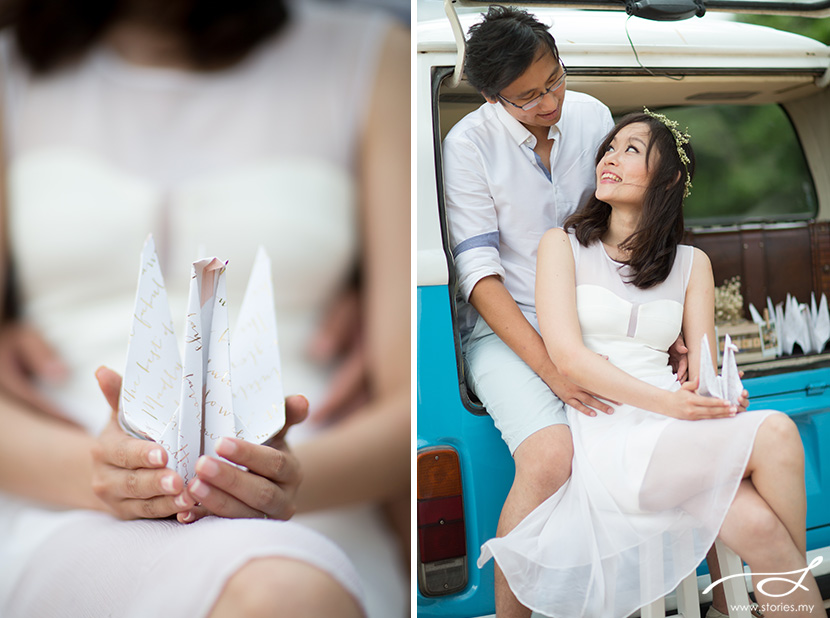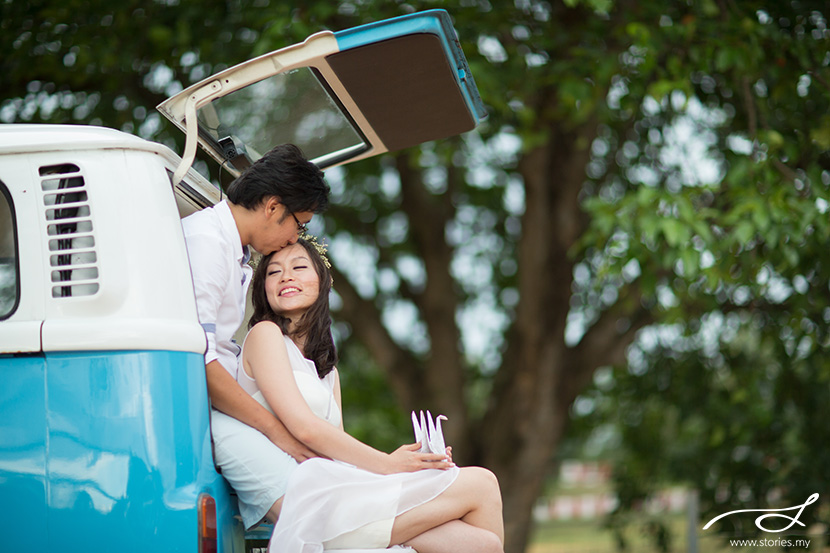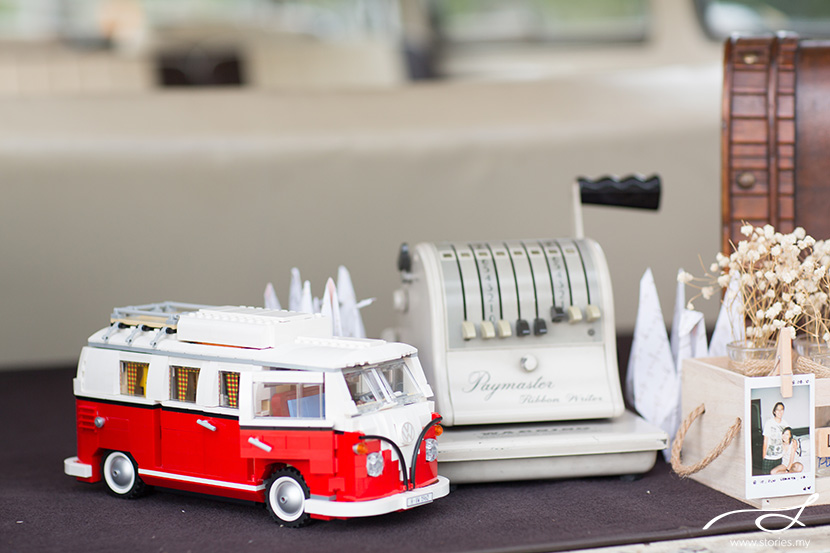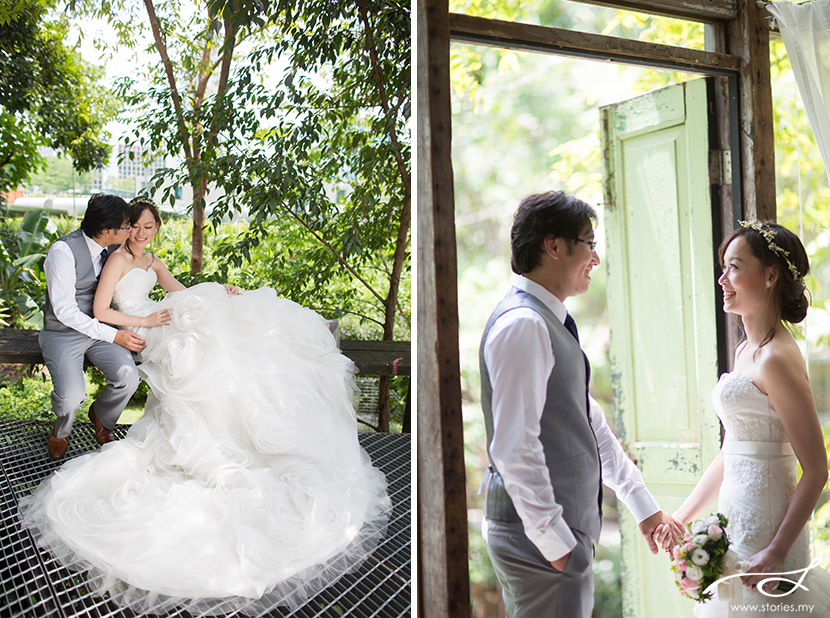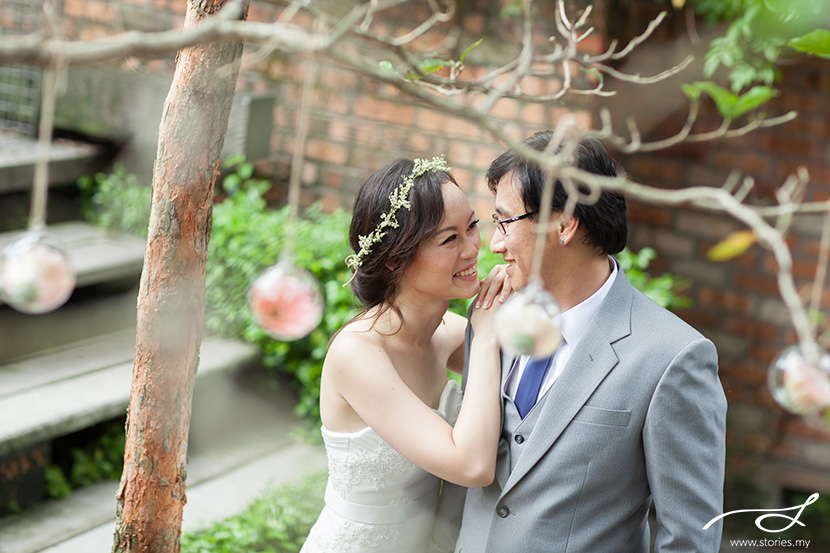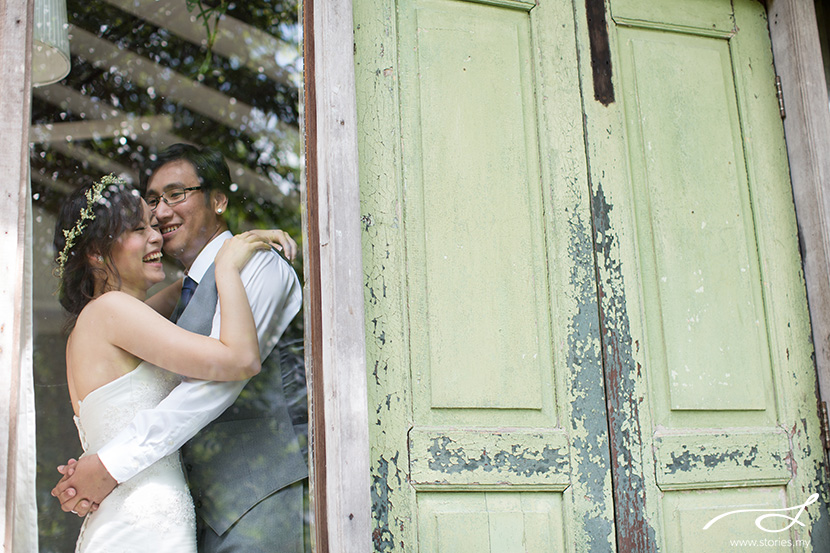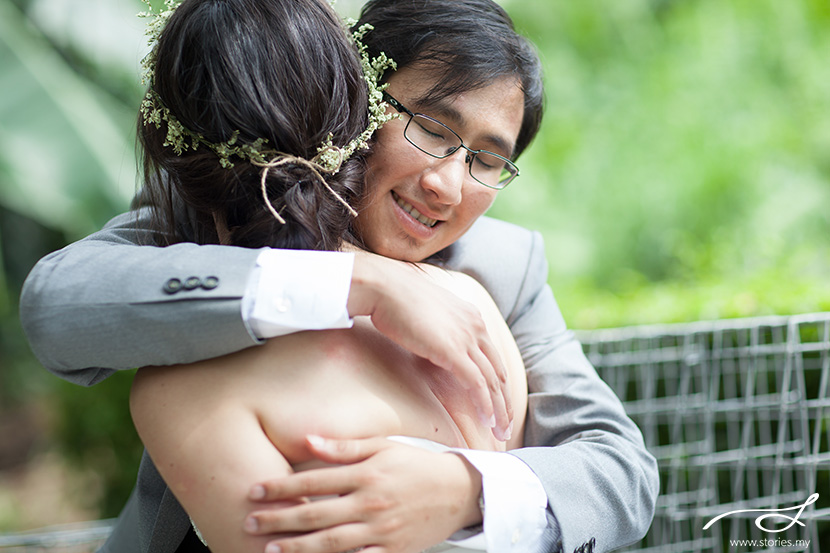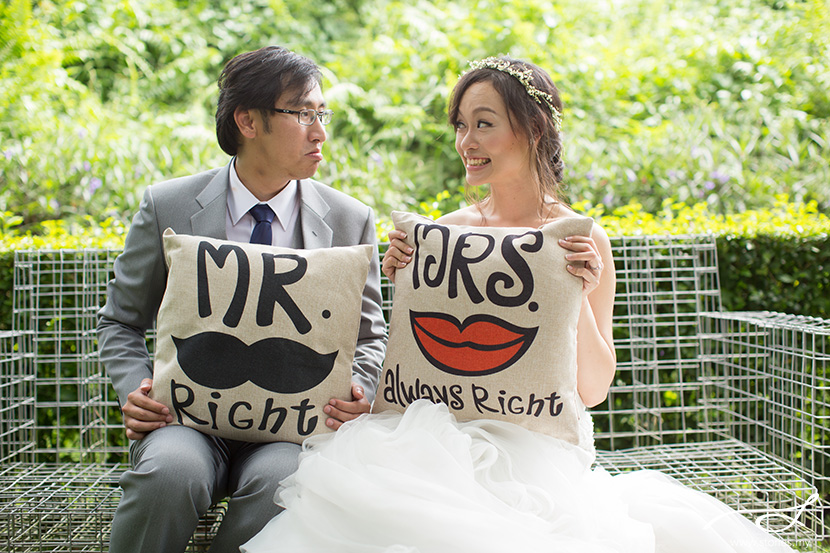 Credits:
Photographers & Videographer: Grace, Jamie & Chi Yin
Location: Sekeping Tenggiri & UPM
Hair & Make up: Angie Ng
Wedding Gown: Pretty in White
Casual Dress: BCBG Maxazria
Flowers: Floristika
VW Kombi: Stories