We went everywhere. From the beach to the garden and also the city, Andrew and Katrina's pre-wedding shoot was as epic as their wedding. We recently completed a 3 week wedding marathon with this couple but more on that later! I'm really glad we had the opportunity to be part of this amazing wedding and got to know this really warm and friendly couple. From the start, we were treated like friends instead of vendors. It just feels as if you've journeyed along with long-lost friends.
It was 9 years ago that Andrew and Katrina met each other but unfortunately, they were both attached at that time. But as fate would have it, 5 years ago, they bumped into each other at a club. It was already closing time, and the lights had come on. At the corner of his eye, Andrew spotted Katrina as she was being whisked out of the club. He quickly rushed to her and grabbed her by the hand.
Katrina turned, about to land a huge punch on this creep who dared to hold her hand. But much to her delight, it was Andrew… who told her to call him the next day.
The next day came but the call never came through. On the second day, Andrew 'poked' her on Facebook, and Katrina called him back… somehow she couldn't remember meeting him at the club! (Andrew claims she was really drunk).
And so a beautiful journey started as #katandrew.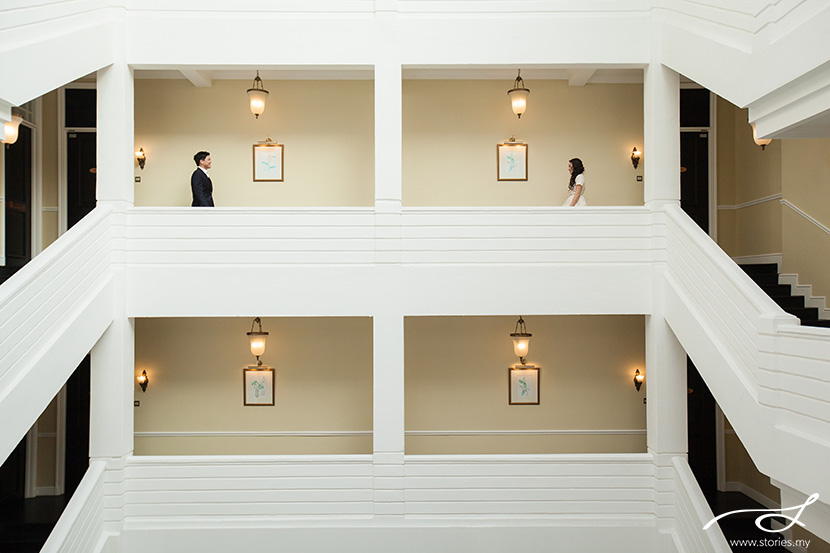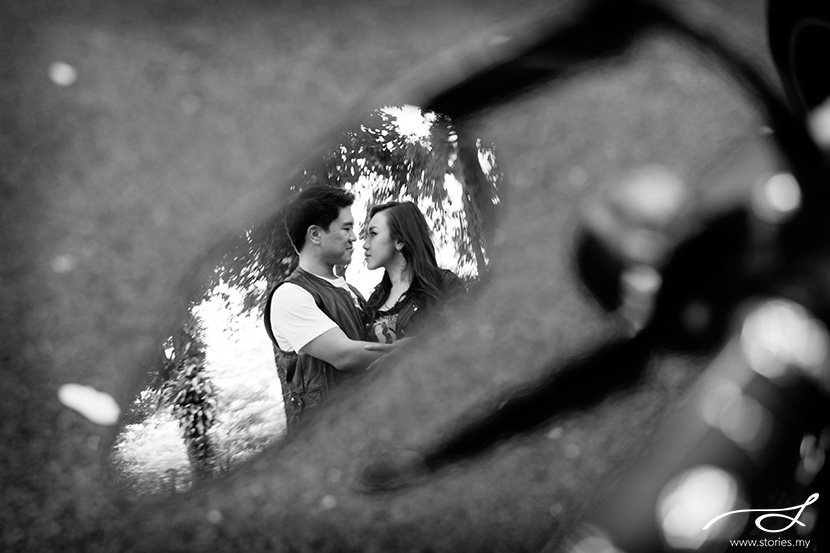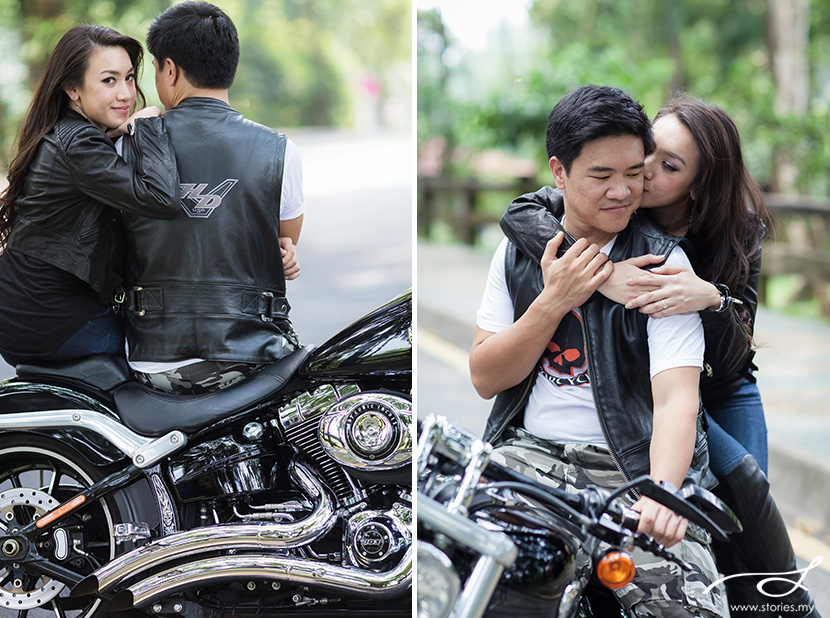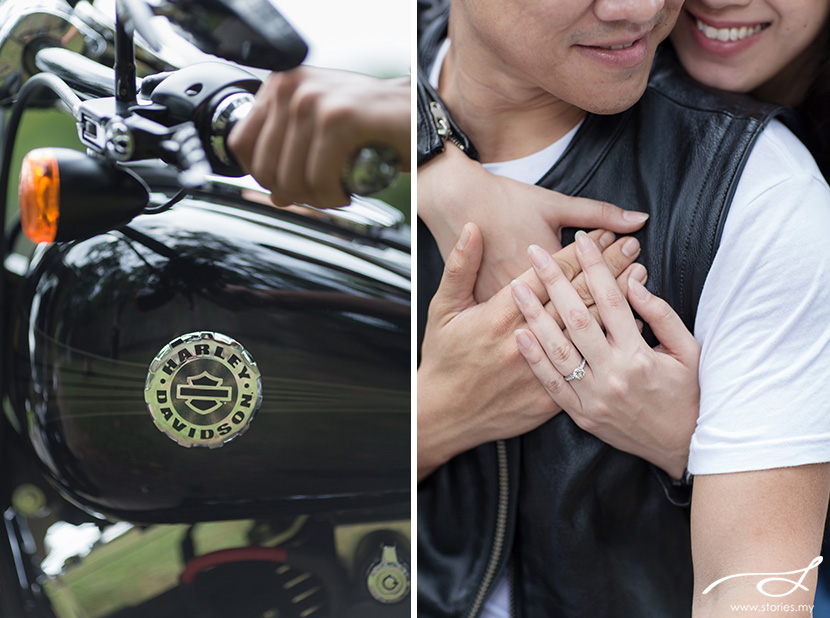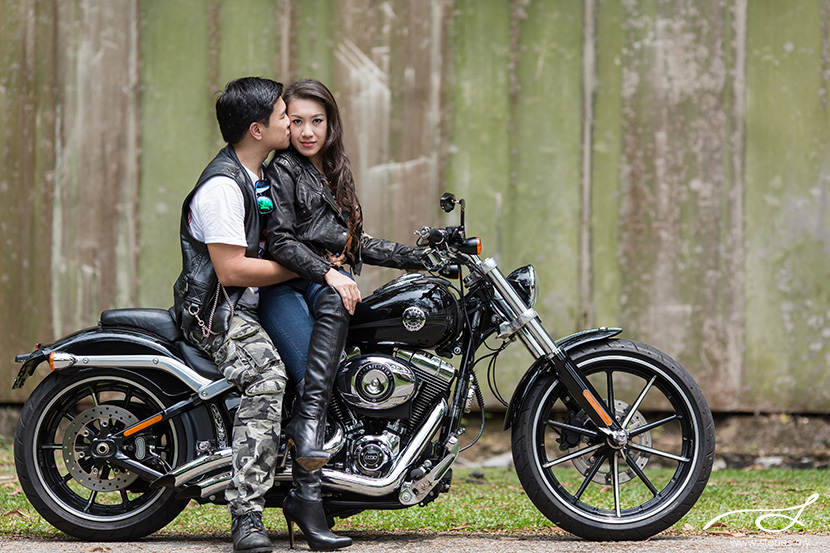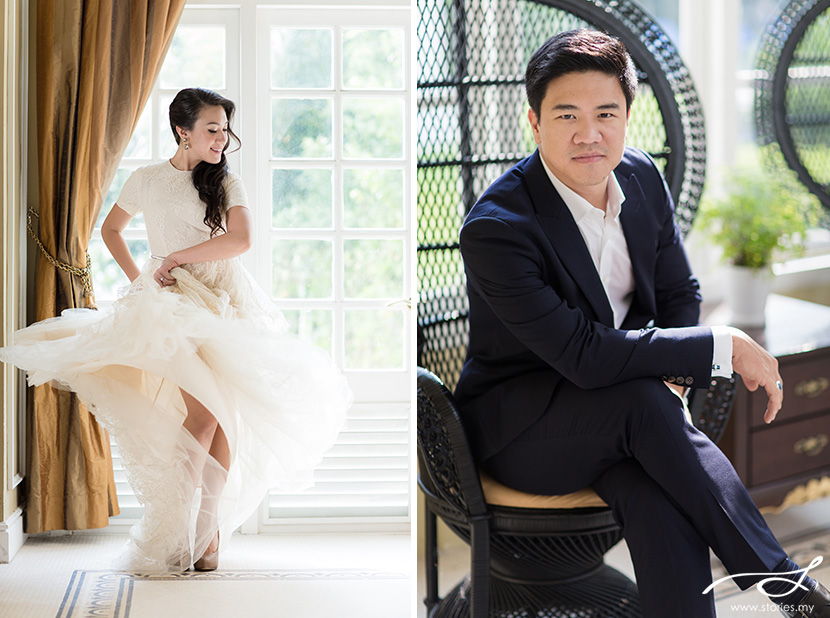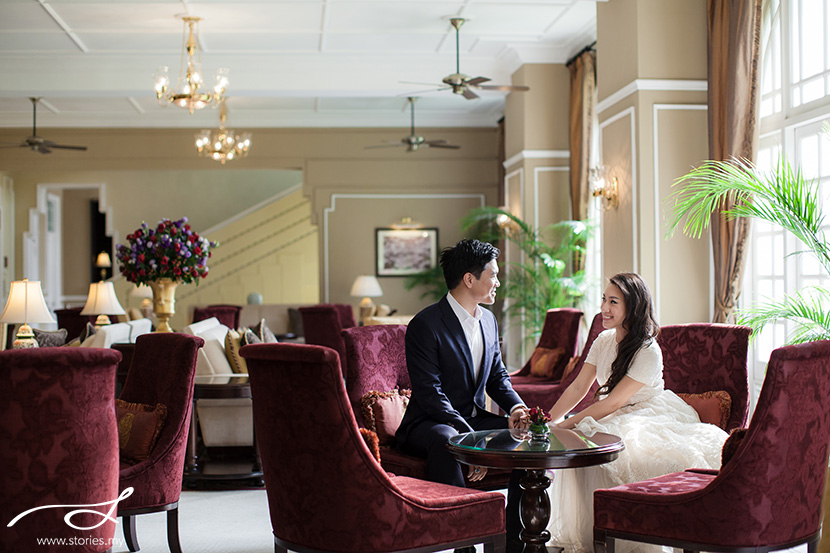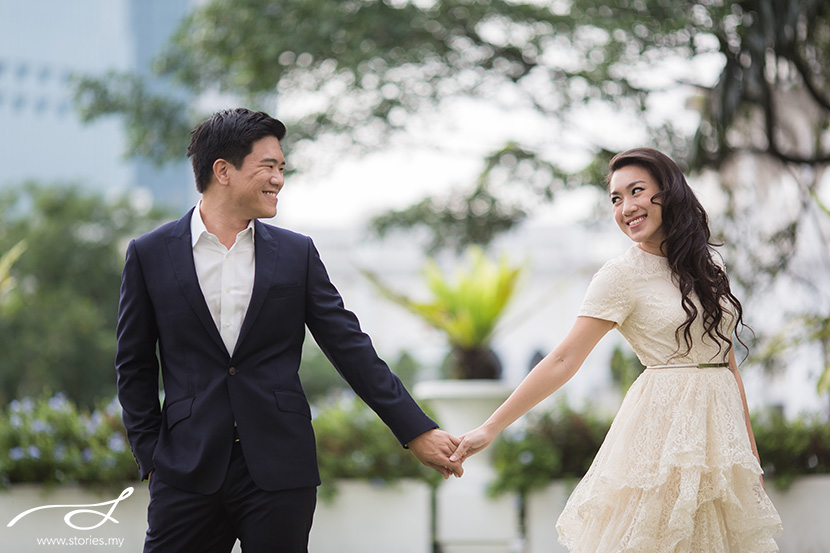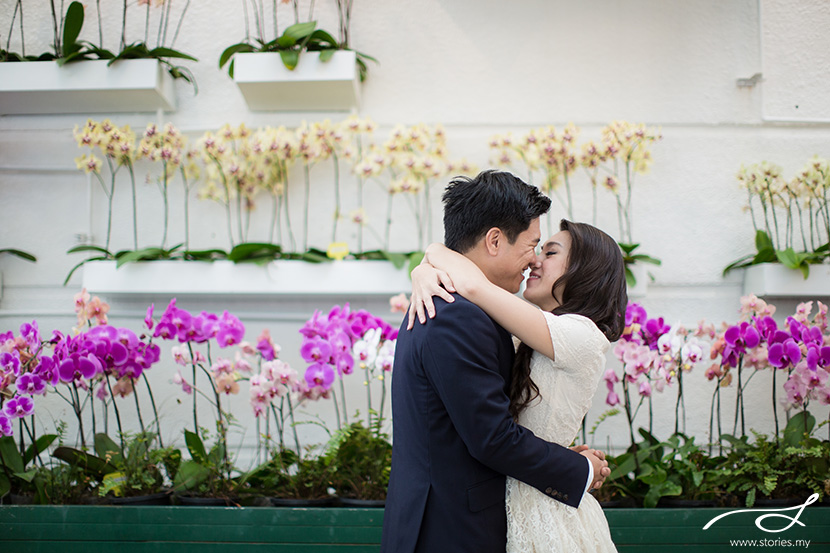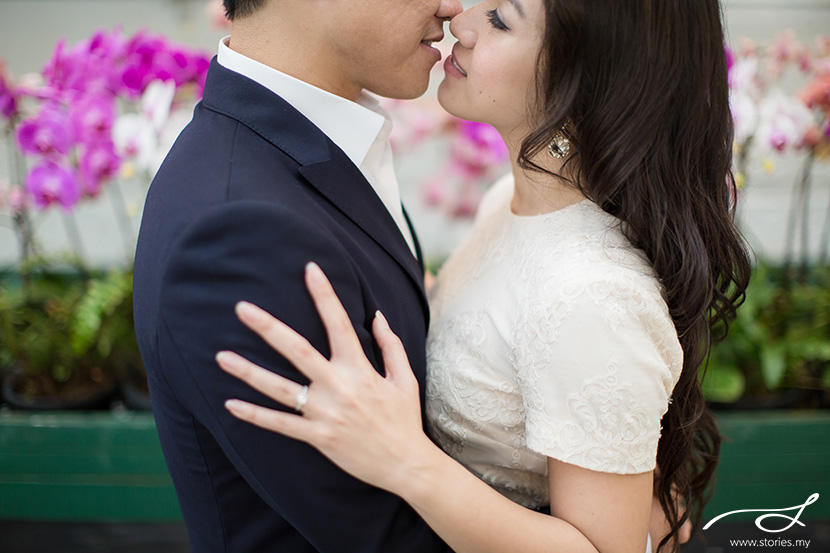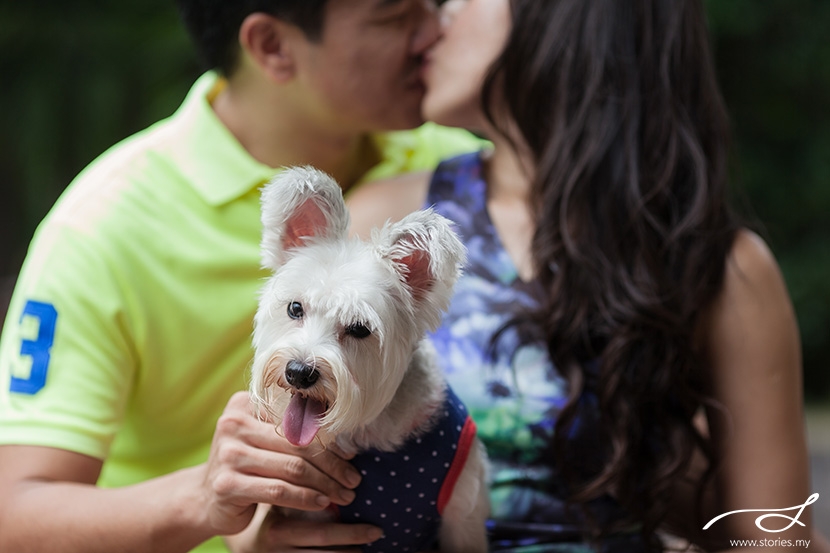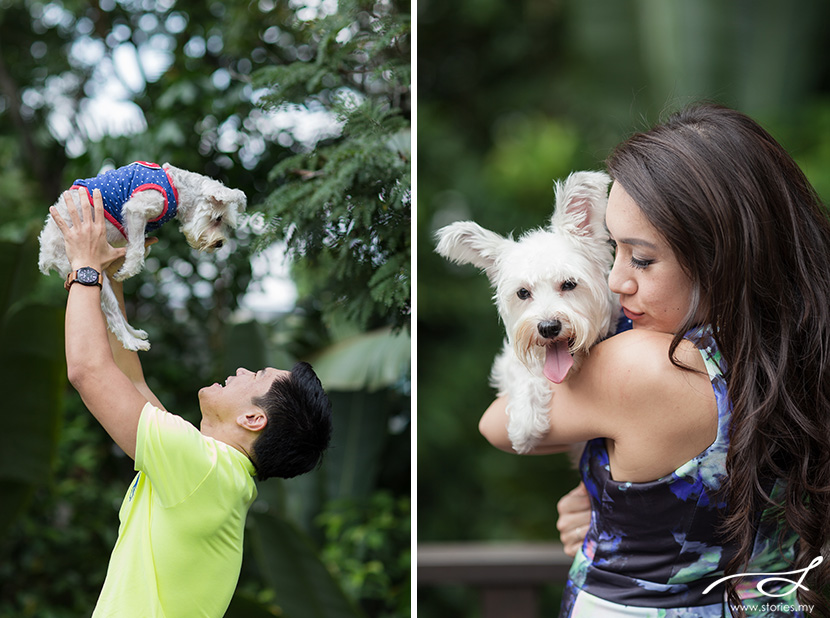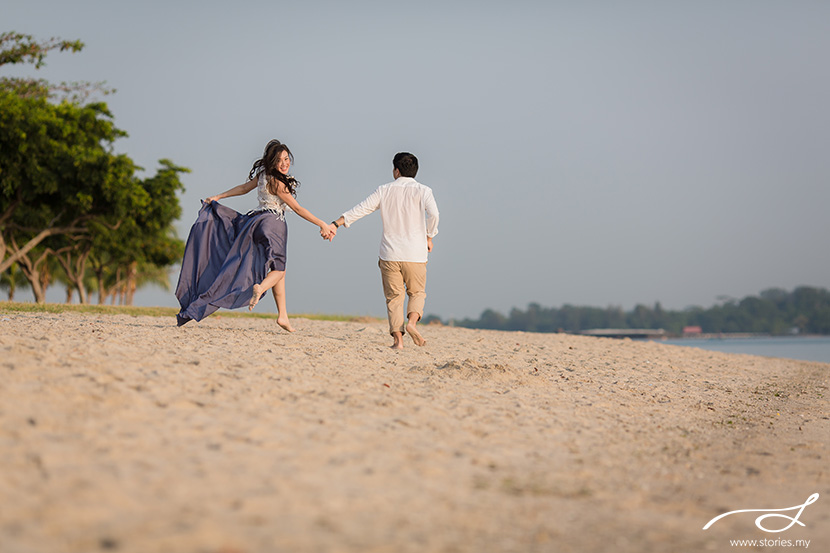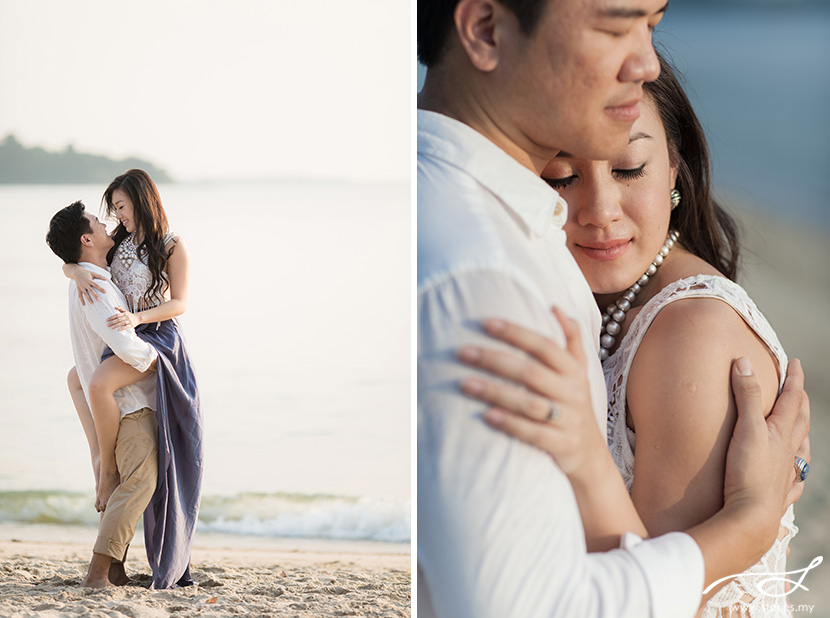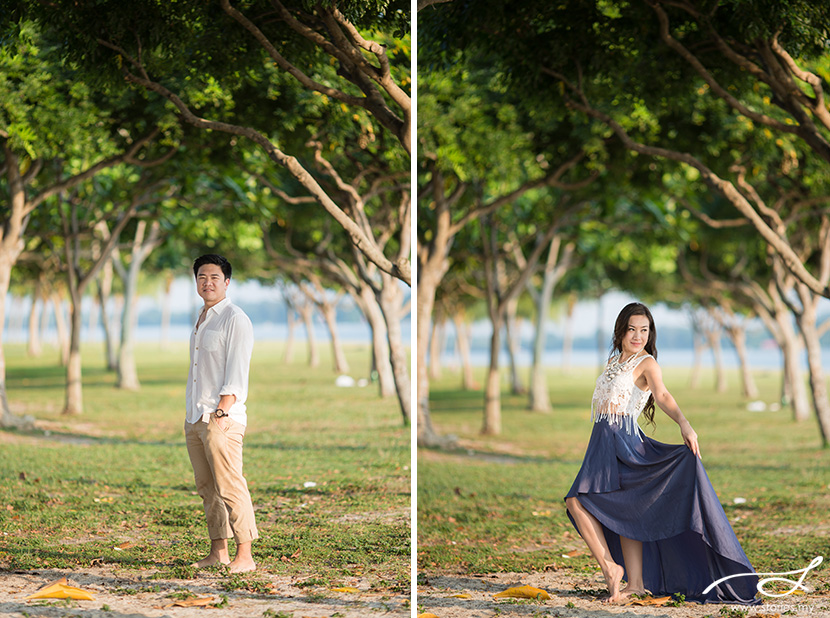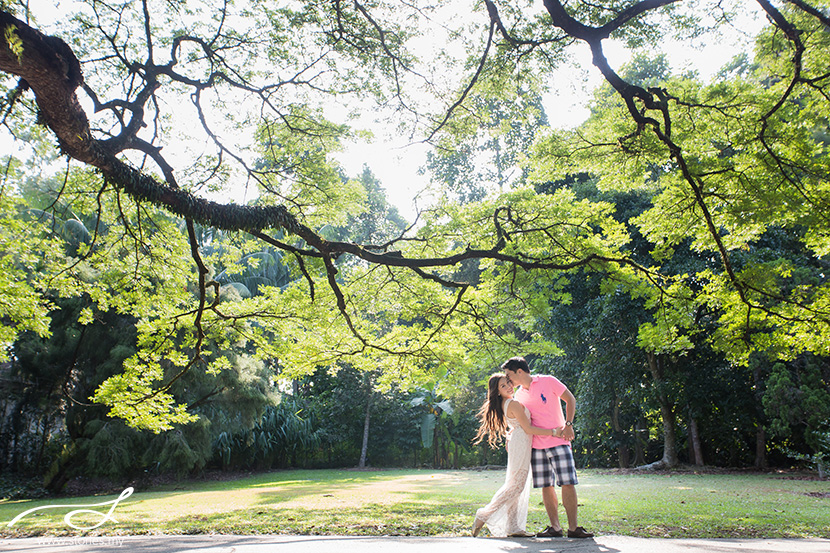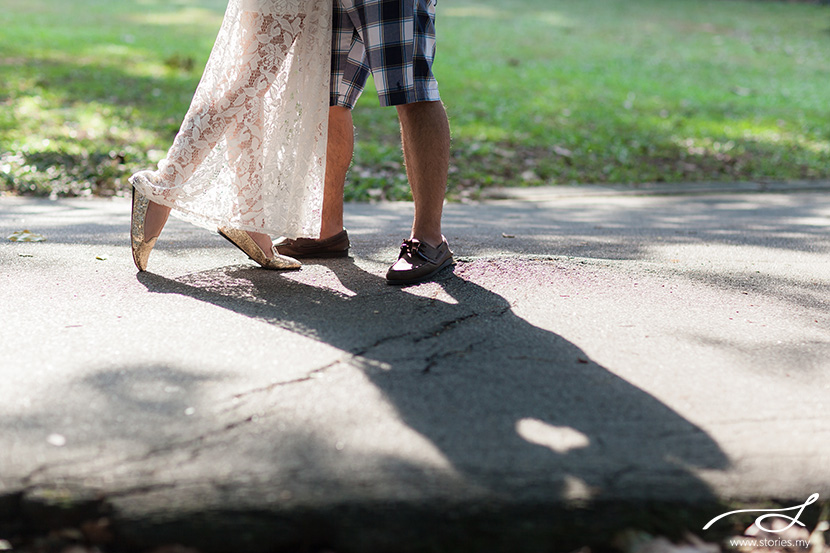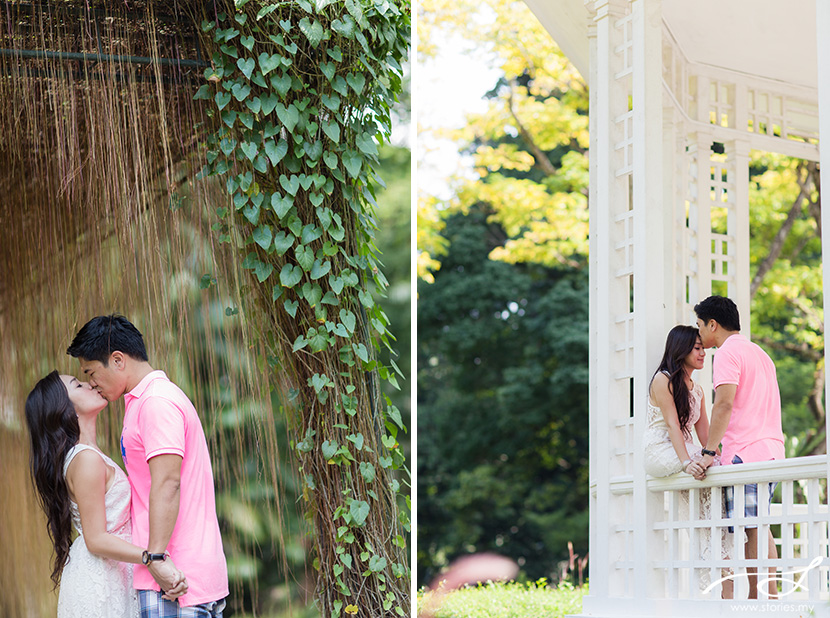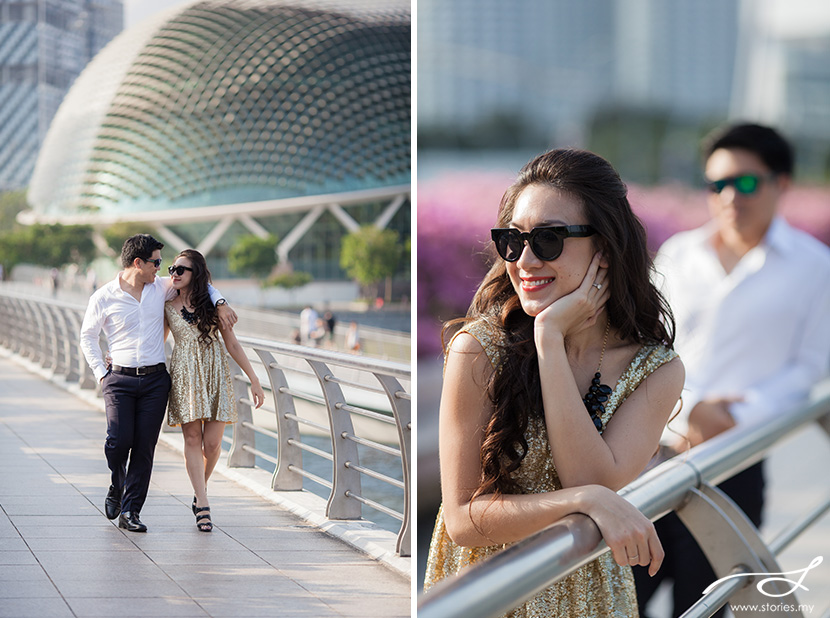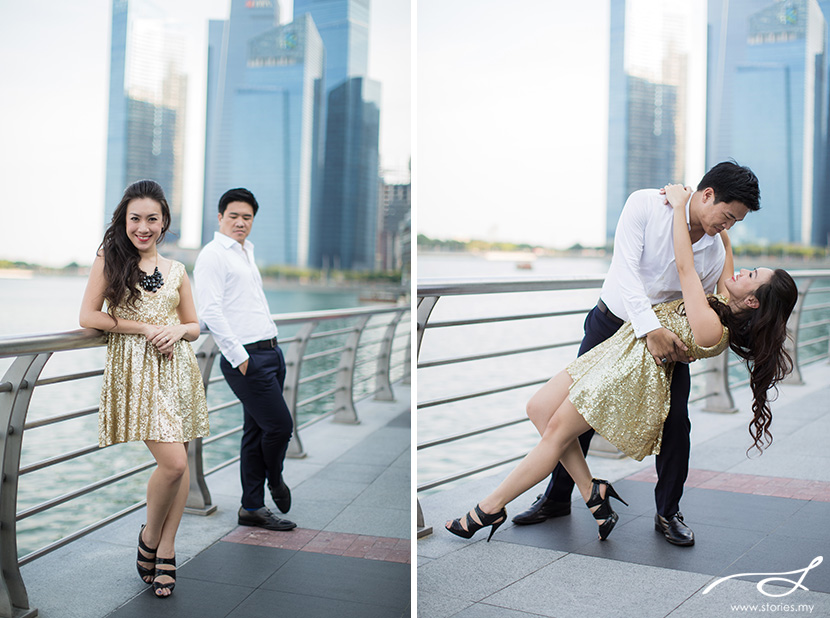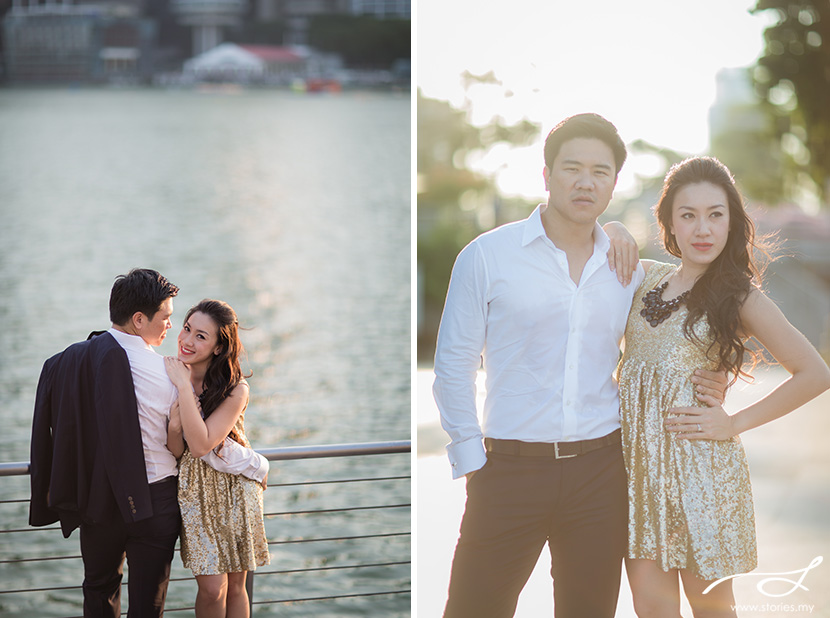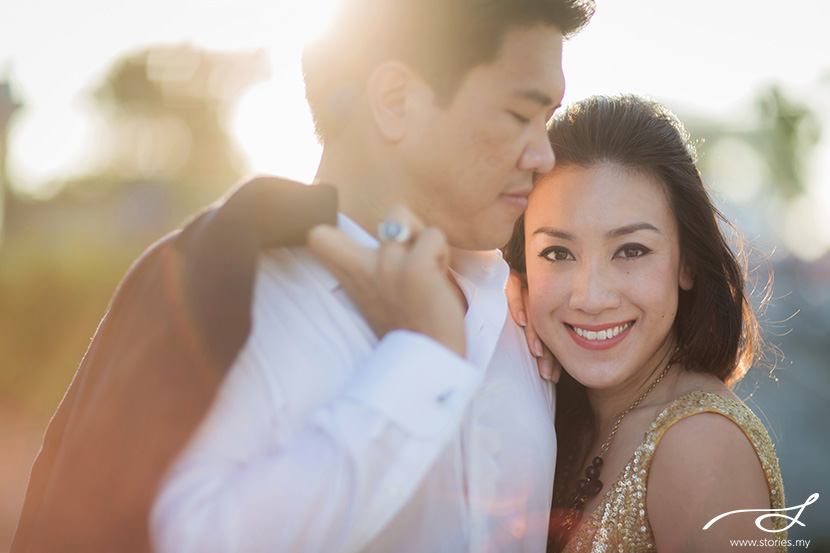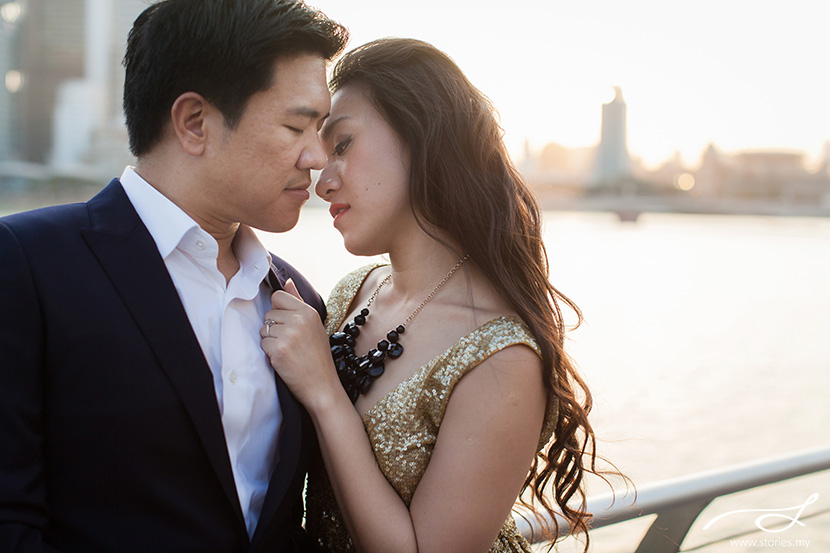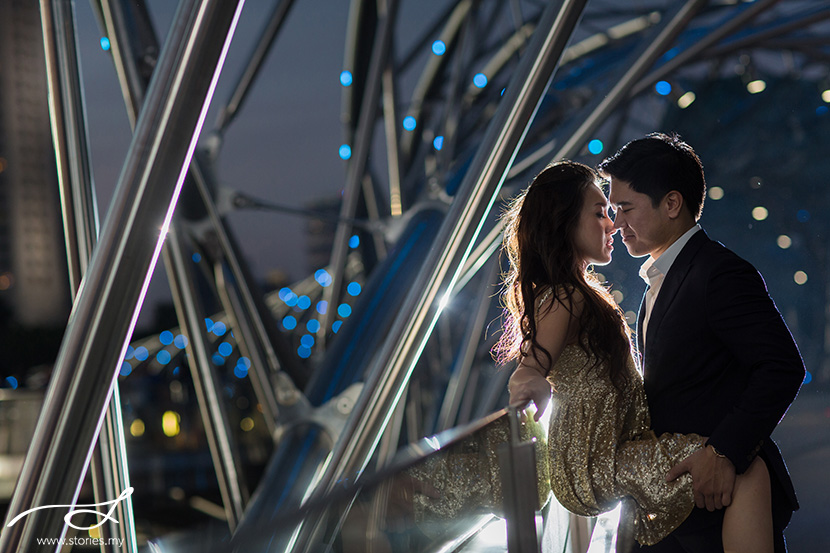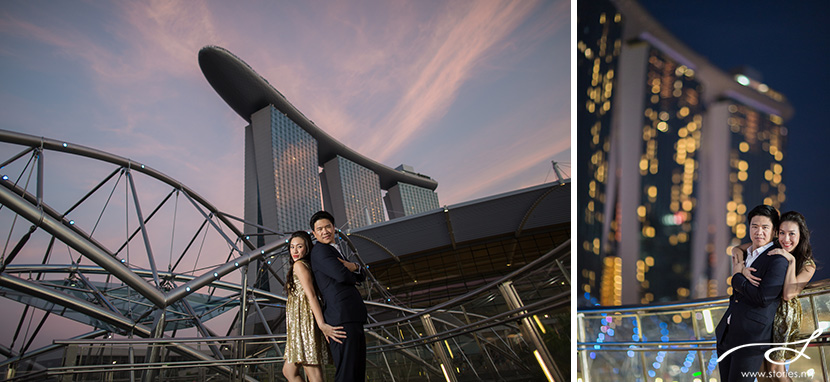 View even more photos in their slideshow here:
Andrew & Katrina: Pre-Wedding Slideshow from Stories on Vimeo.
Credits:
Photographers & Videographer: Grace, Jamie & Chi Yin
Locations: The Majestic Hotel Kuala Lumpur, Singapore Botanical Gardens, Singapore East Coast Park, areas around Marina Bay Sands & Esplanade
Hair & Make Up: Michelle Touche