We felt welcomed, just like family. Ever since the day I met Evonne, we just clicked. It's one of those weddings that you'll remember for a very long time. When I look at Daniel and Evonne, I am reminded that marriage is a covenant of love, strongly bonded together not just by their love for one another, but also by their love for God. I am reminded that kindness is a virtue we should always have… because it goes a long way in making other people feel like a friend and not just a vendor. I am also reminded that we sometimes have to make selfless decisions and think of others even though most people's instinct would be to do everything their own way, just because it's 'their wedding'.
Daniel and Evonne's wedding was held on the lush gardens of Shangri-la Rasa Ria Resort & Spa, Kota Kinabalu, overlooking the sea. Gorgeous floral arches and lots of little finishing touches by the Mint Events & Soirees' team made this wedding so pretty to look at, and totally instagram-worthy. When Jamie and I flew over from KL to KK, we were worried about the haze, but thank God it was a great, clear day! (and I got sunburnt!).
This wedding was also quite emotional because Evonne made it a point to leave two empty seats for her sister Elaine and boyfriend Emiel who passed away in the MH17 crash over Ukraine last year. Daniel and Evonne, thank you for giving us this privilege of capturing moments for you. Lots of love and hugs from Jamie and I.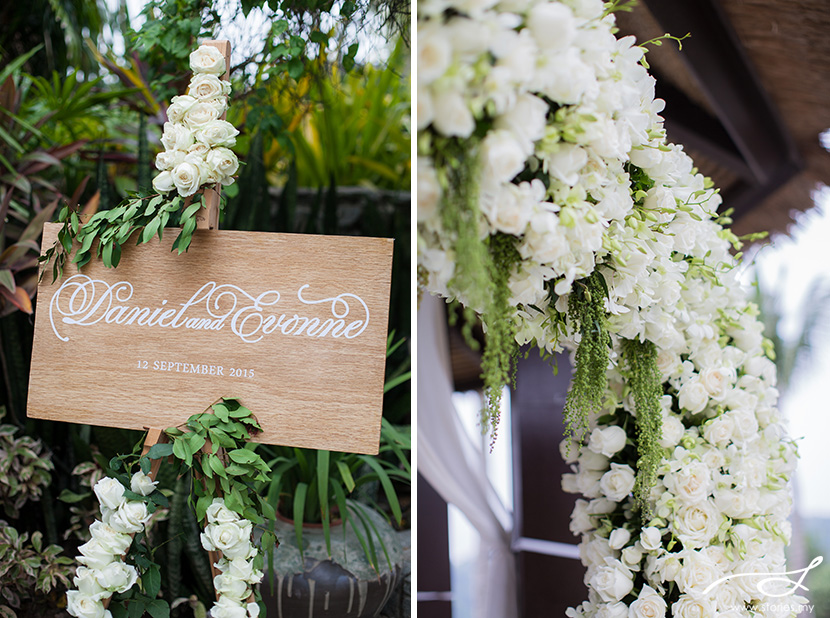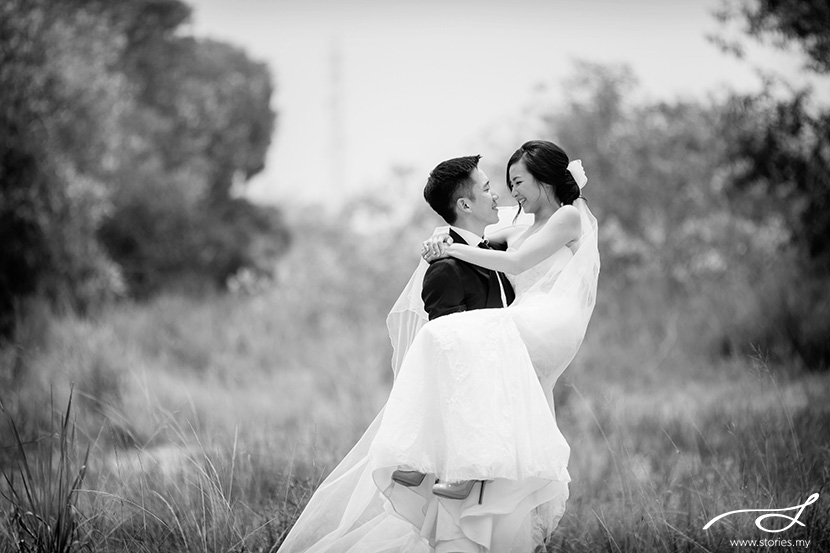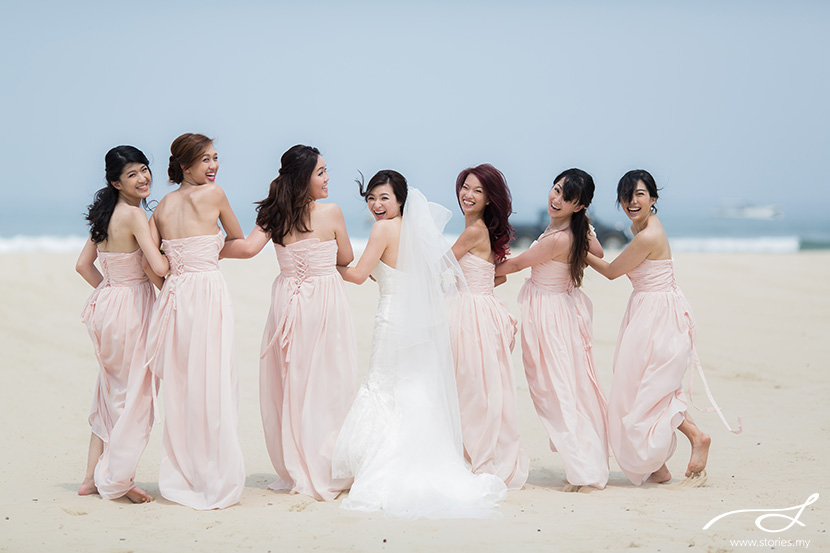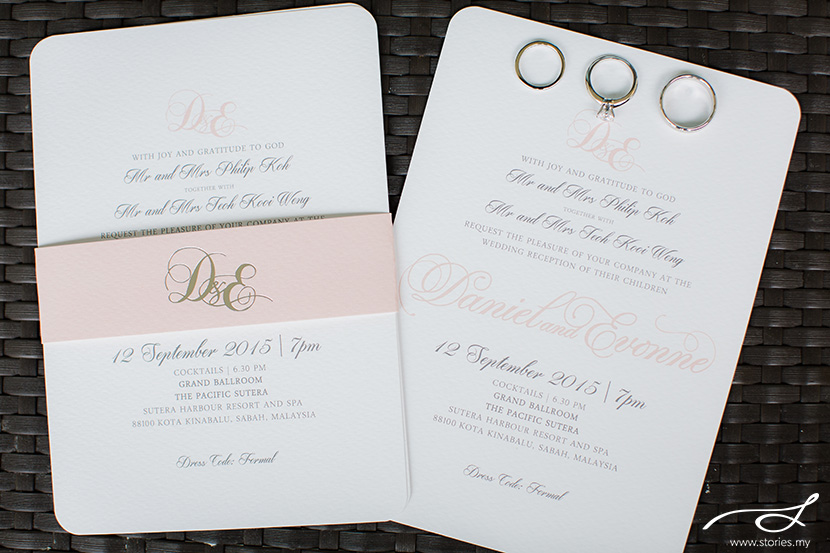 Daniel and Evonne's Story (by Evonne)

We first met in Monash University's orientation camp in Port Dickson in 2008. I noticed him before our early morning jog (for some reason I remembered his calves were quite sexy) and he stood out because he was buff. He claimed to not have noticed me then because I had 'maggie mee' hair!
Nothing happened for 3 years we were just friends. Our cohort didn't see much of him because he was very active in church. There was once he was called to the front to be the 'model' for our anatomy class I think many girls squealed inside. All he remembers about me was I was inseparable with my friends, Joann and Stella.
On the 6th of January 2011 during our semester break, I got a text from him – the exact words 'Hey Evonne, how's it going?'. I still don't know what prompted him to message me; and until now he is still evading the question why.
My family visited Kota Kinabalu for the first time in December 2011 and while I was asked to snorkel with the siblings at Manukan island, he asked permission from my parents to officially date me. We spent our final year of medical school together but I later moved to Melbourne as I was offered an internship position there. We were in a long-distance relationship for 2 years involving lots of tears and goodbyes. Finally, he was successful at his 3rd attempt of job application in Australia at the end of last year. He decided to propose at the wedding pavilion in Shangri-La Rasa Ria during my visit to KK last year and that is where our wedding was held!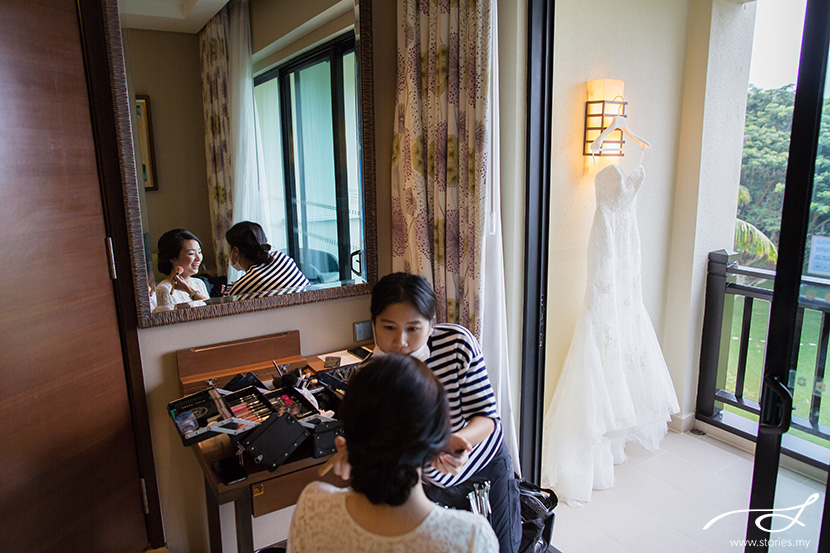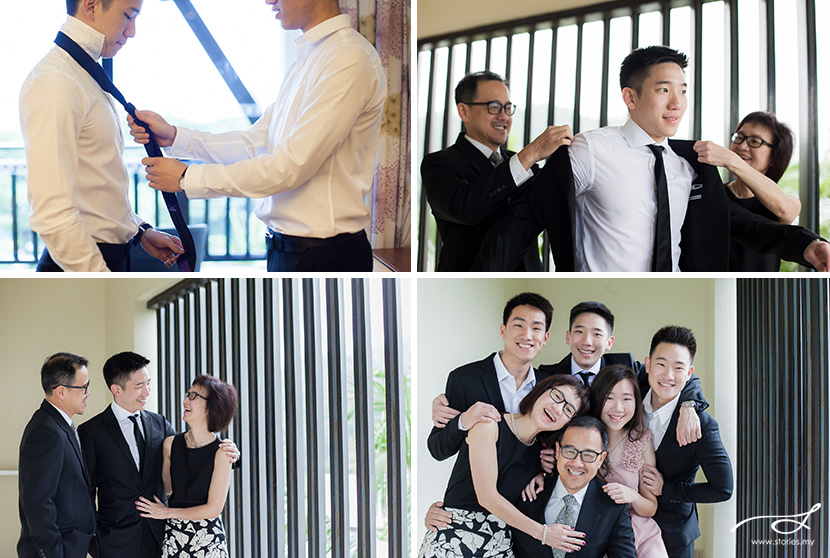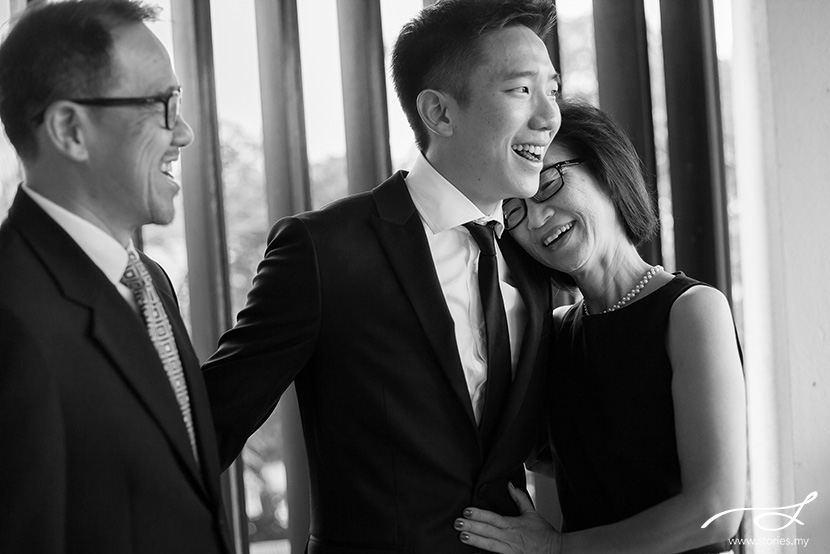 Daniel about Evonne: She is probably the most generous and thoughtful person I know. It is one of the things that I admire most about her. She does the little things that make people around her feel special and it is not surprising that she has many friends. She is also a very caring person. I have this penchant for falling sick while being overseas. I remember a time when I was down with a severe bout of gastroenteritis during winter in Melbourne, she kindly travelled 30 minutes by bus to get some soup for me just to satisfy my cravings (not that I was being demanding). She is a neat freak with beautiful handwriting which makes us polar opposites. However, the one thing she can't do is lie to save her life (sometimes to her detriment). She is this city girl who prefers Japanese to Chinese cuisine; white to black; romantic movies to action and lyrics to melodies.
Evonne about Daniel: He is an introvert who prefers staying at home reading his books, listening to songs and doing his own quiet time. He enjoys exercising but used to exercise so much more back in school days (was a state swimmer in primary school, represented high school in Singapore in tennis and basketball in university). Being the 'taiko of the family', he really looks out for his siblings. His love language is words and loves to encourage us, with articles from Harvard Business School, Warren Buffett, and often the Bible!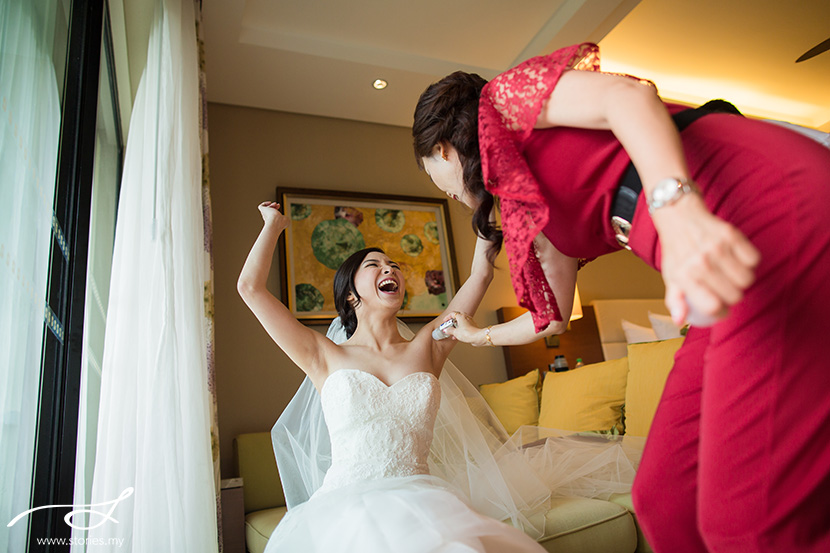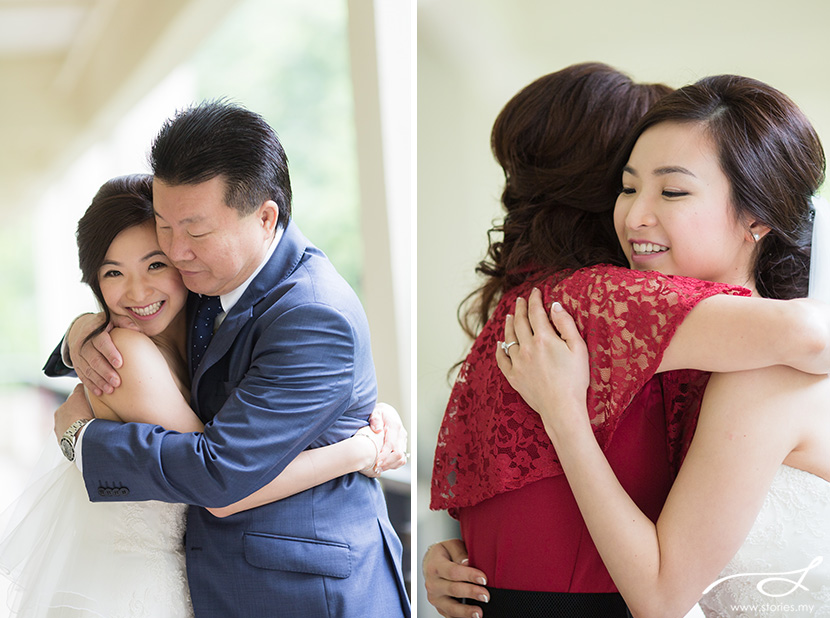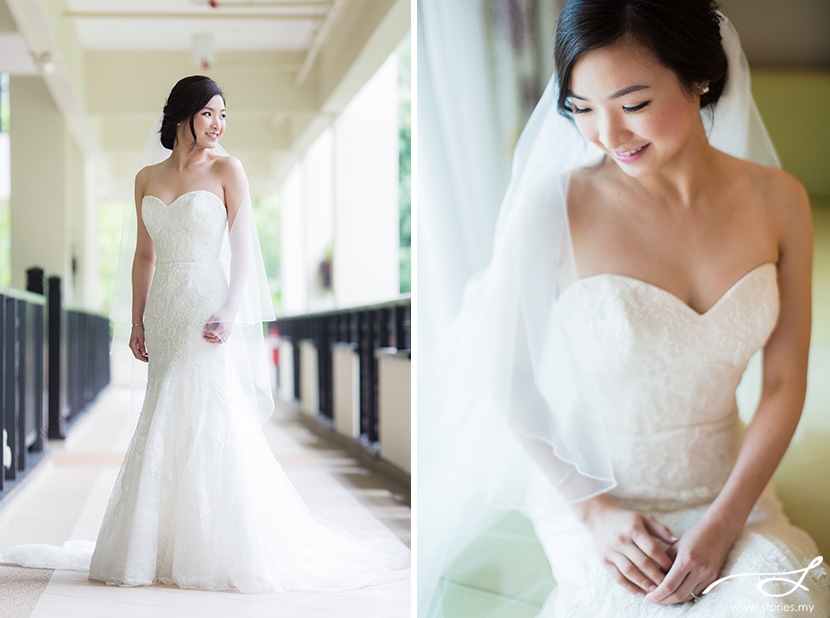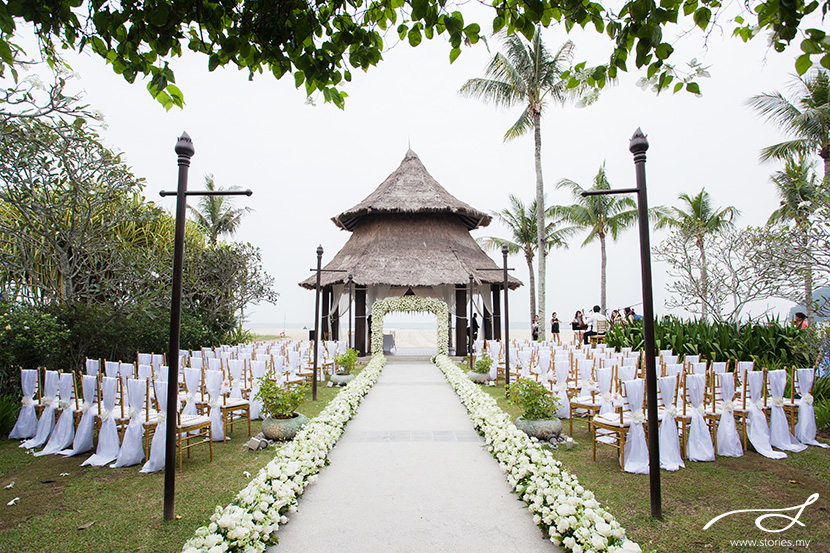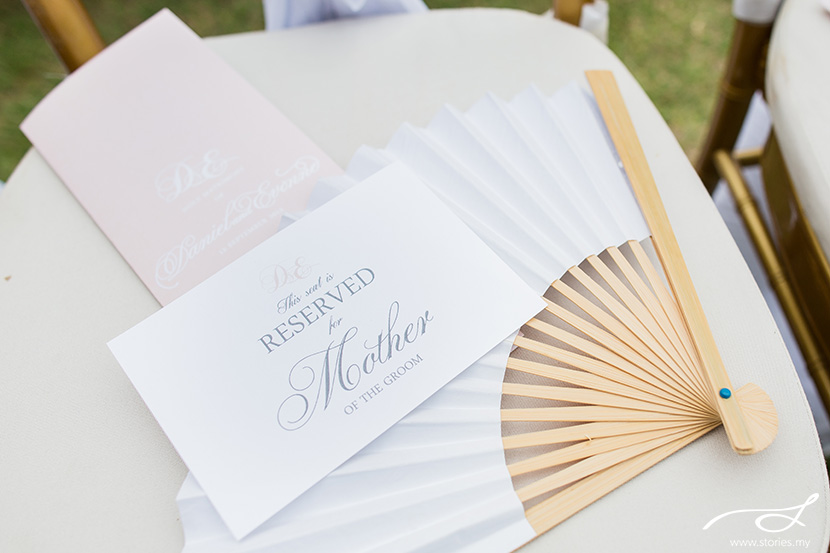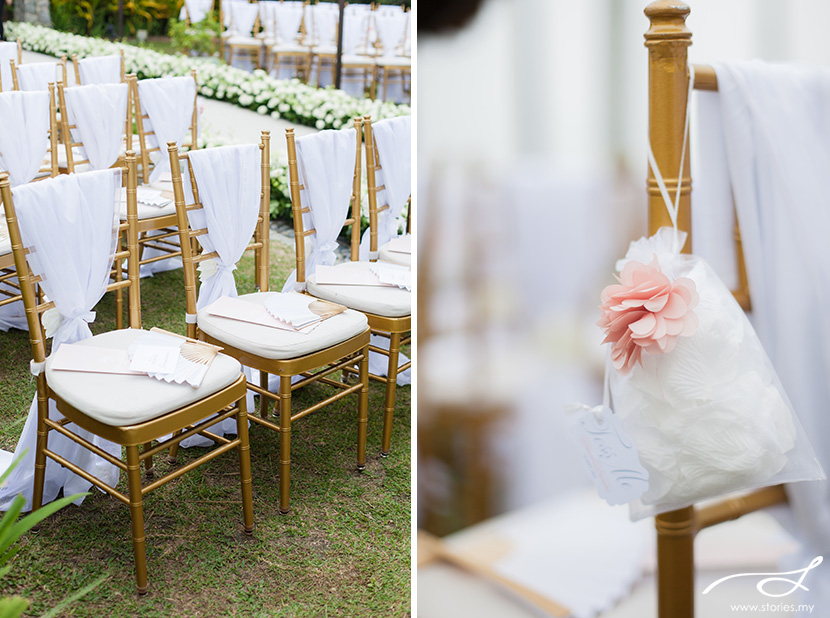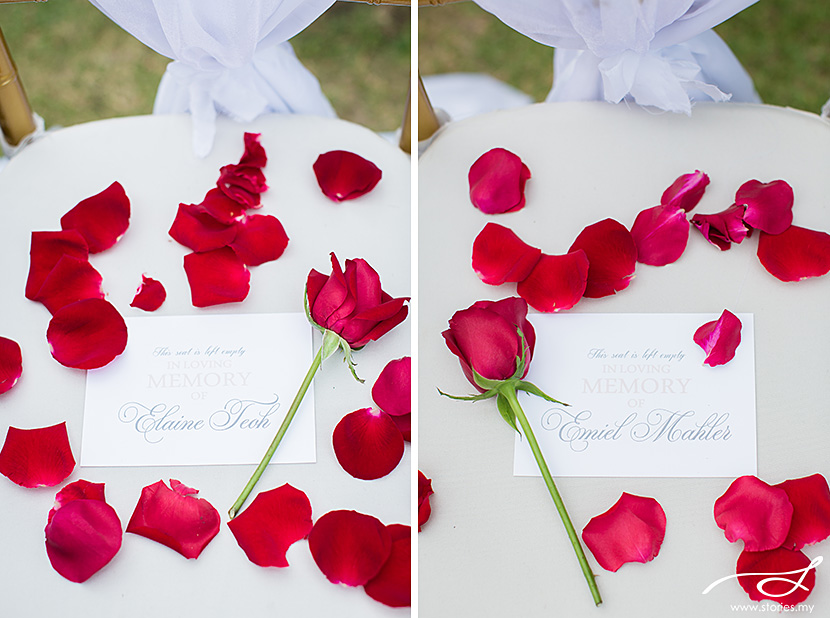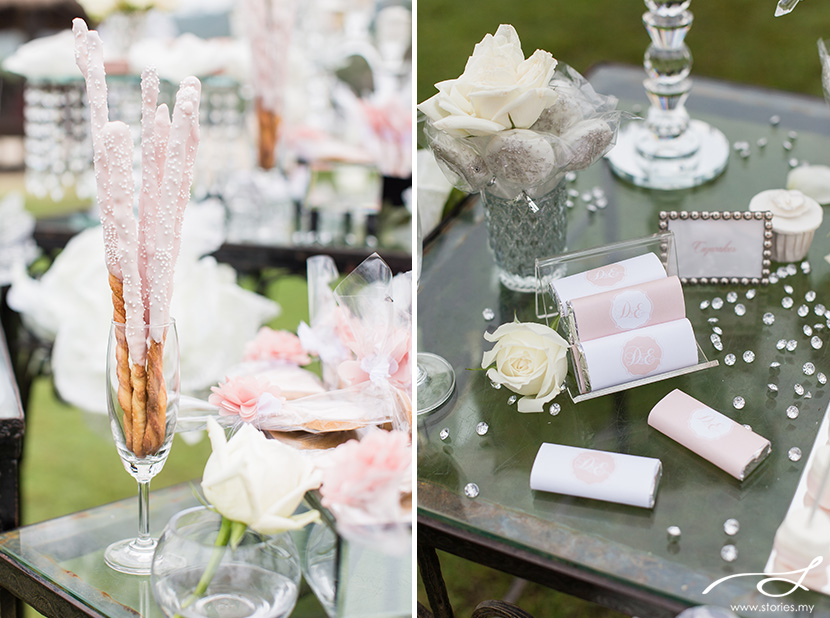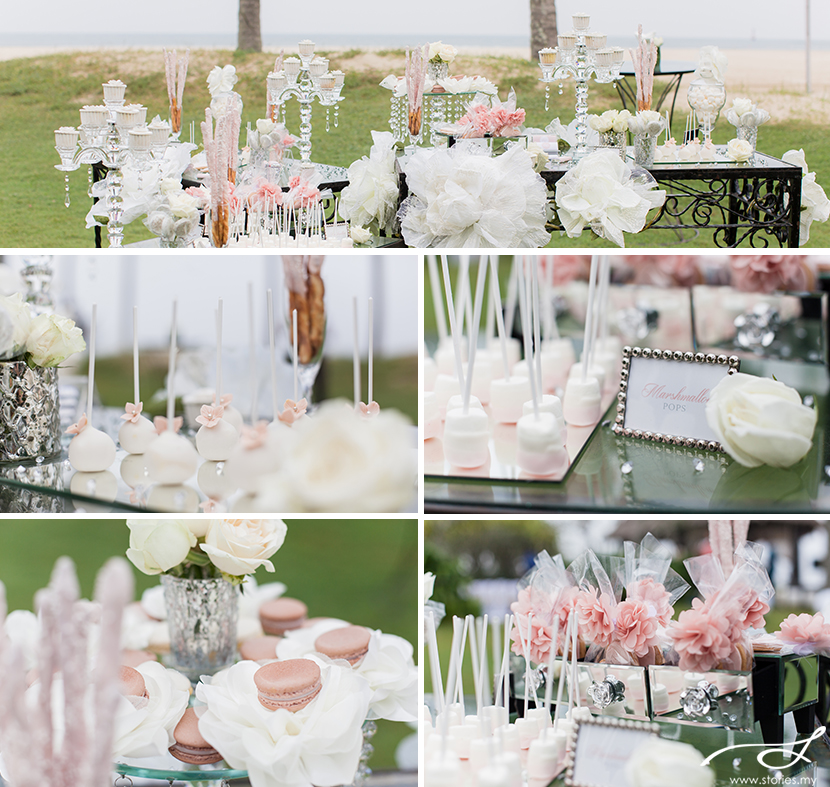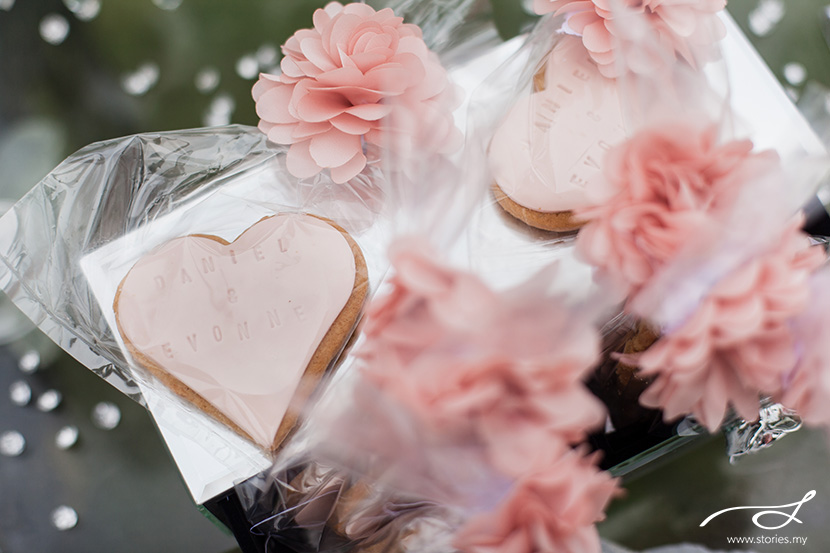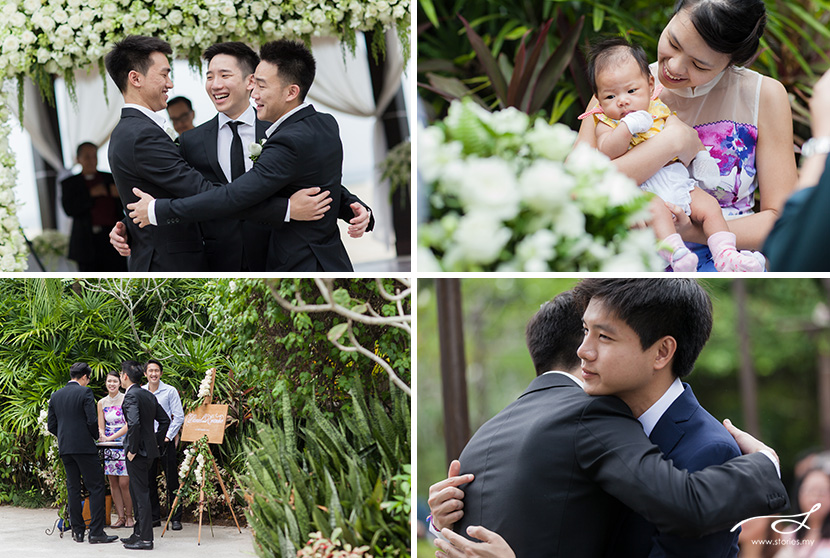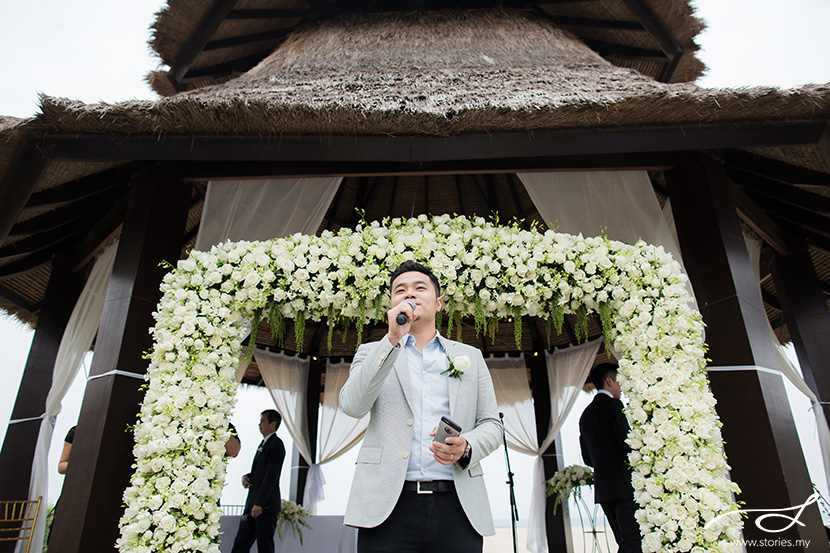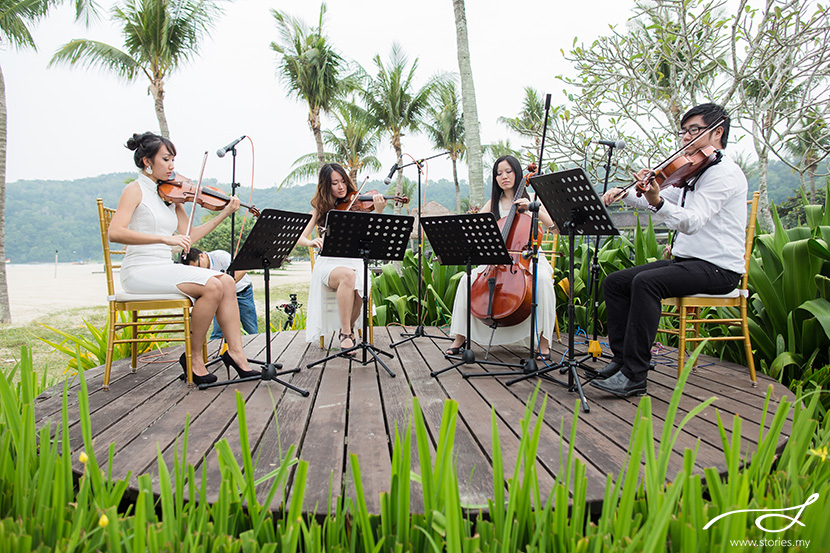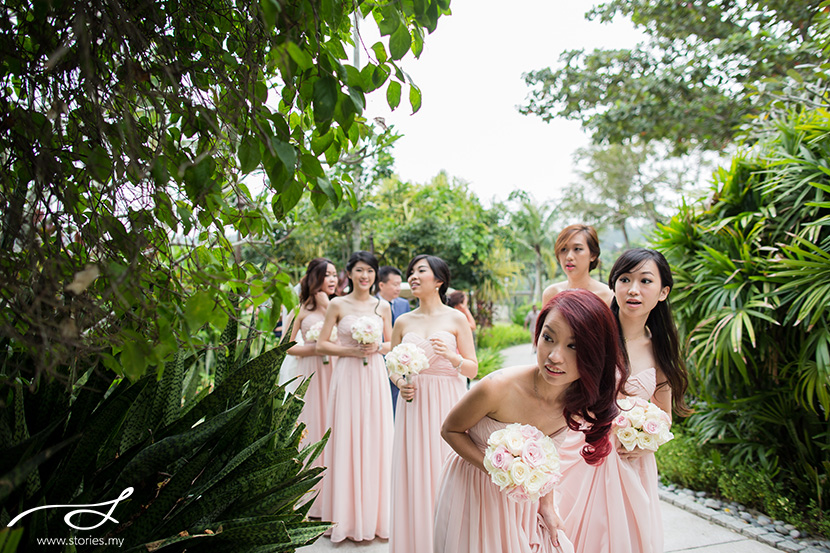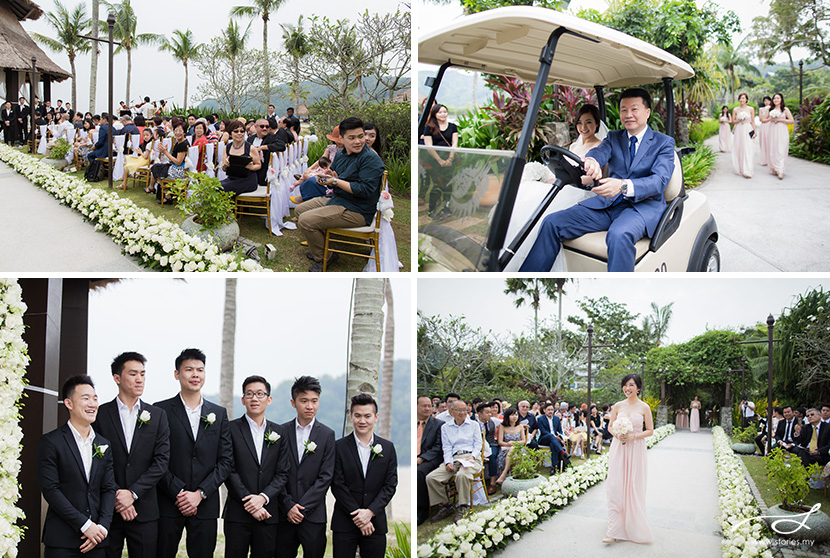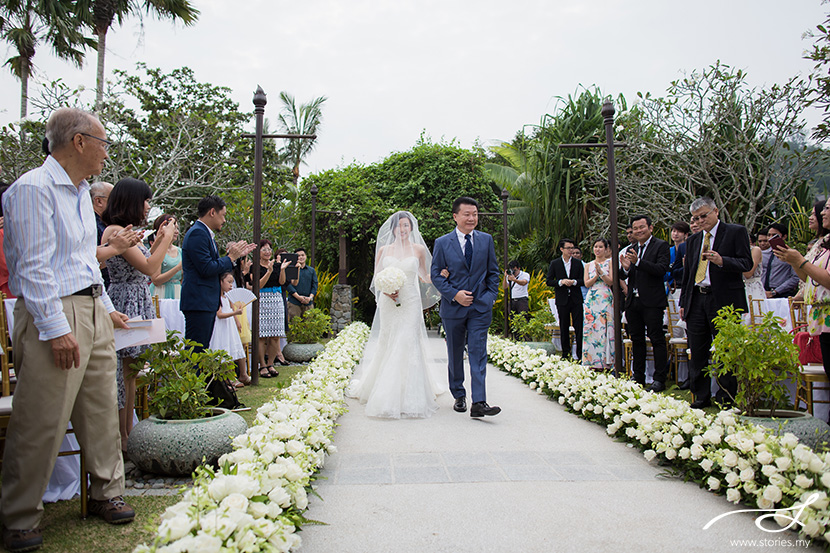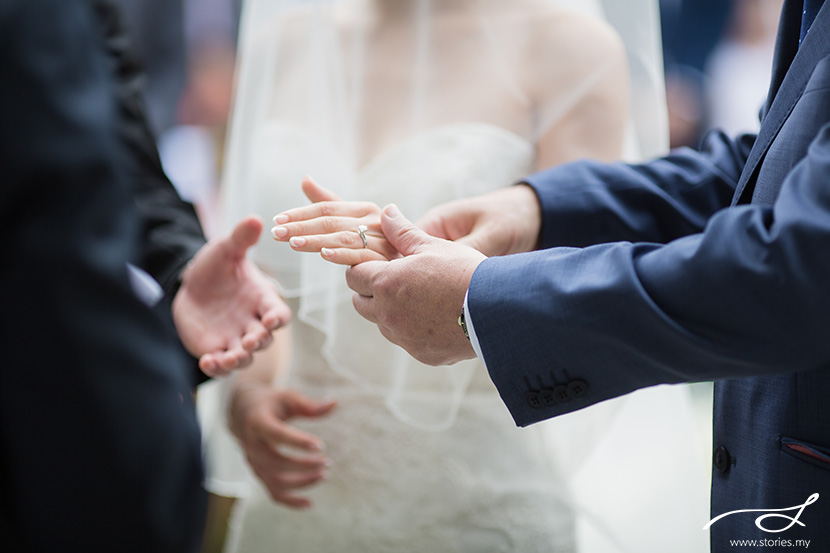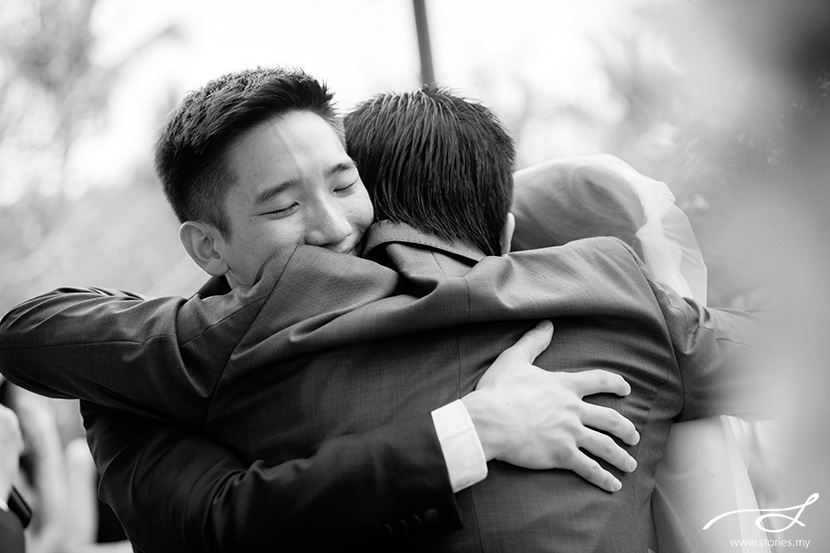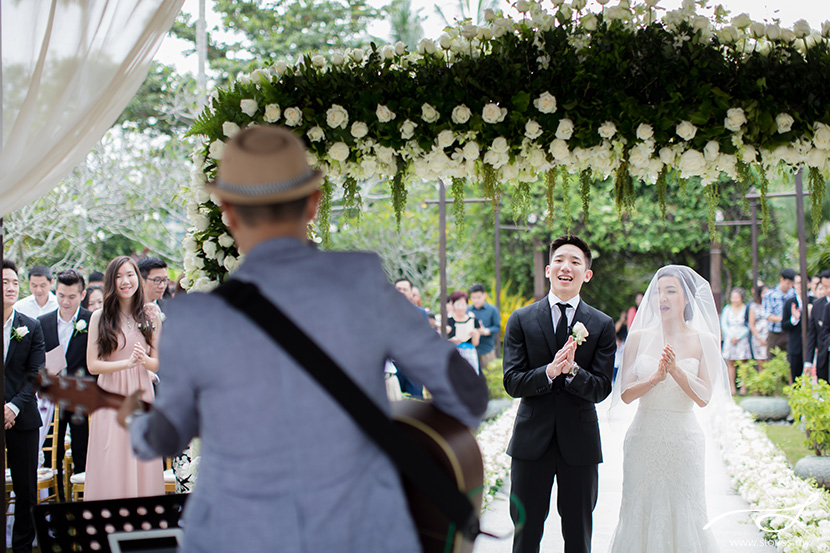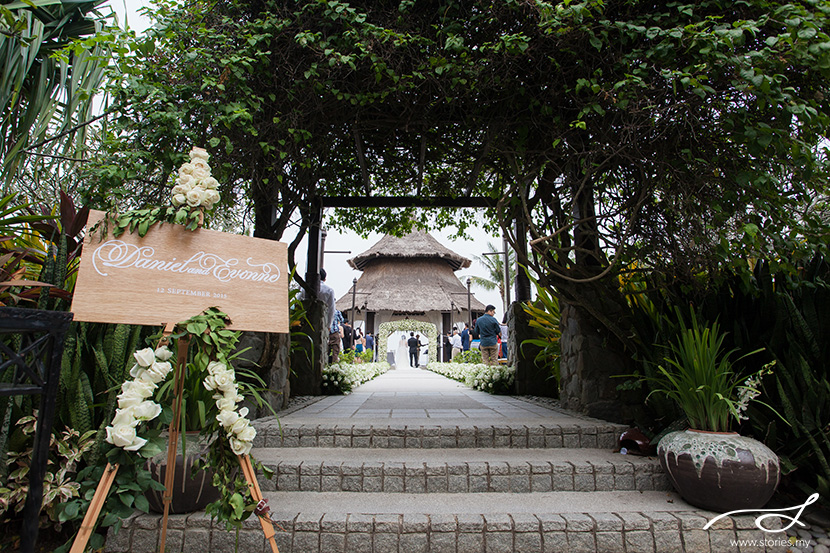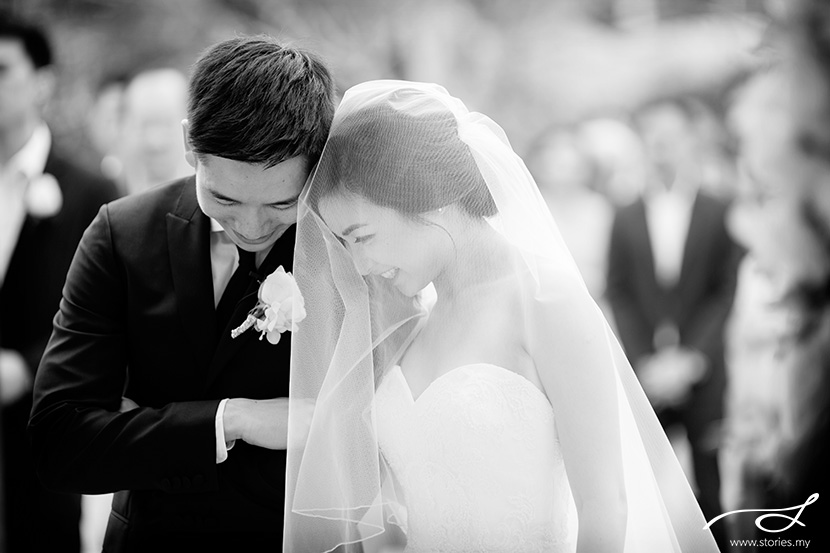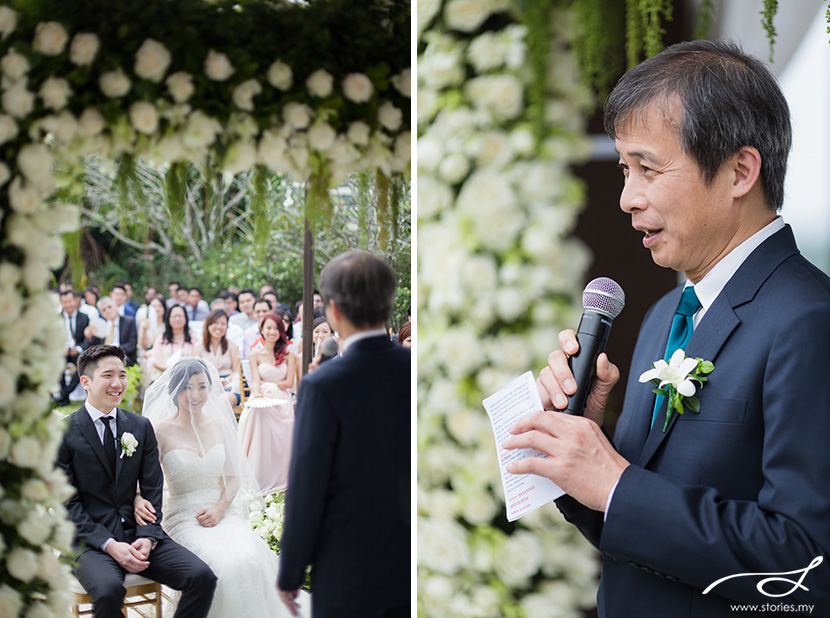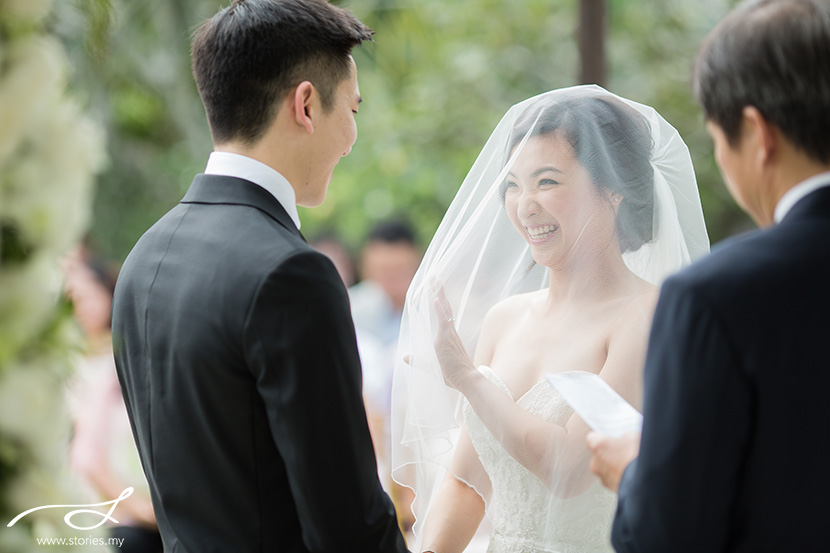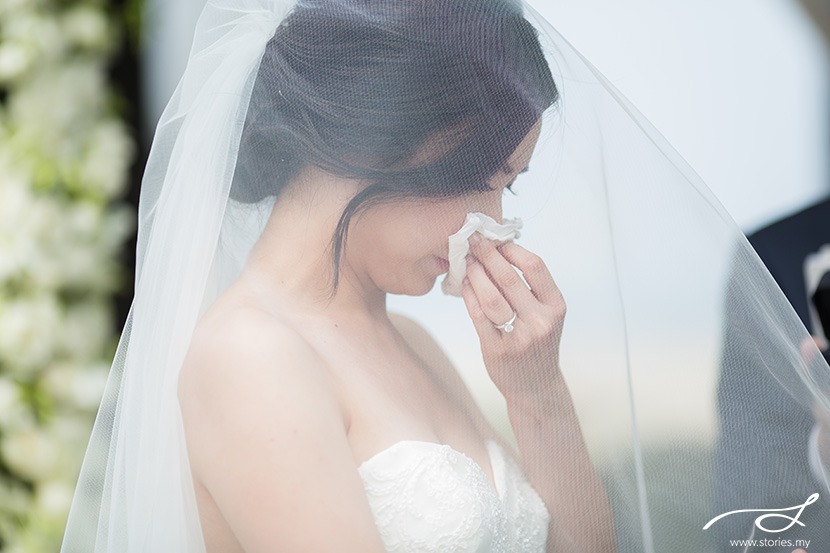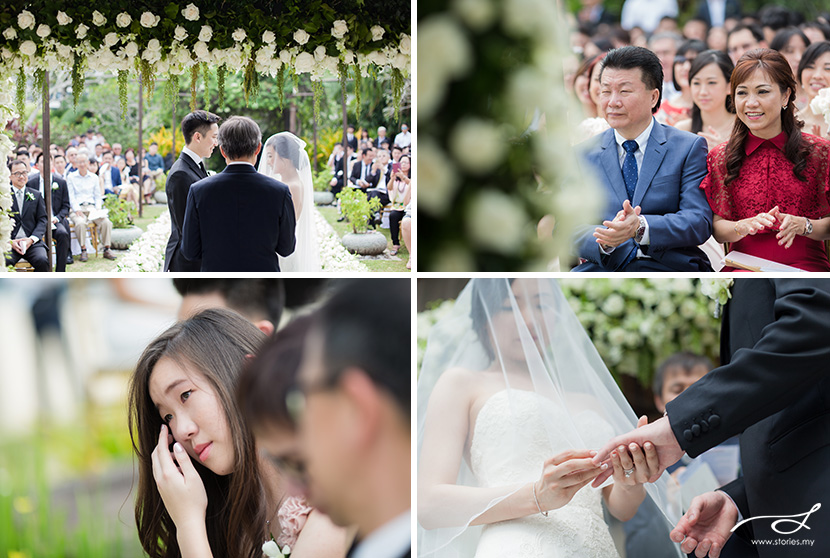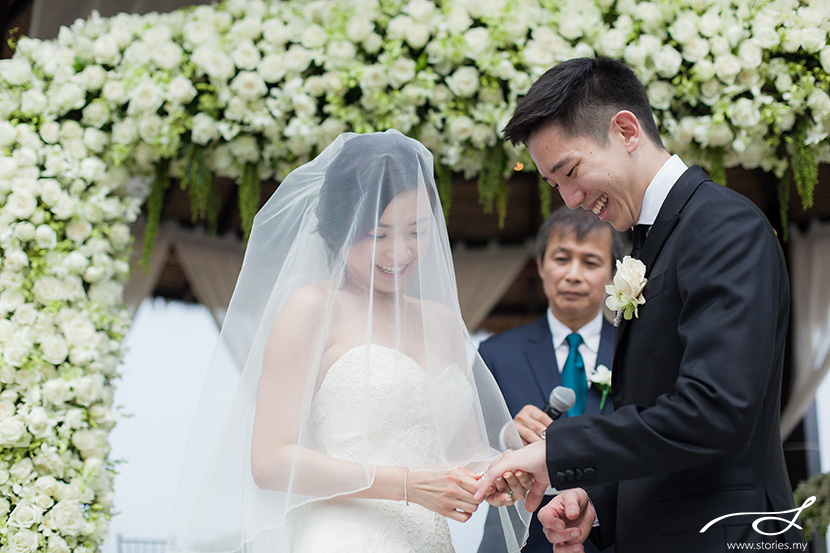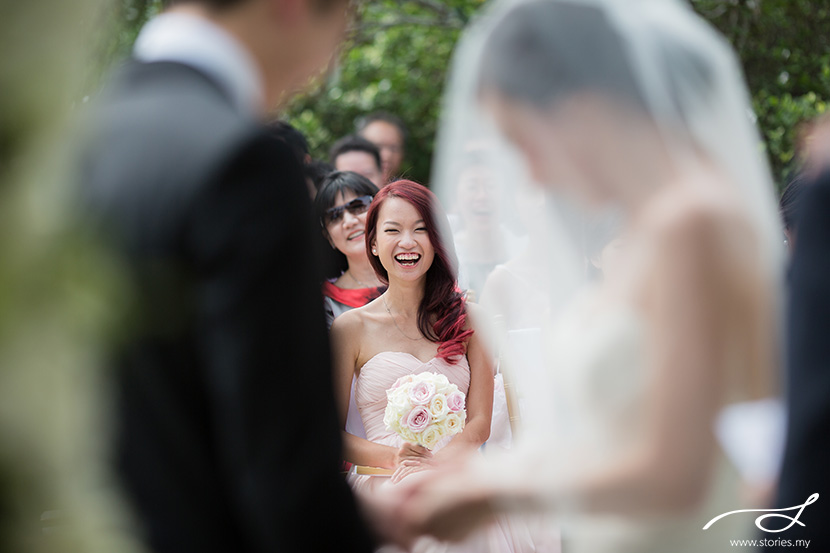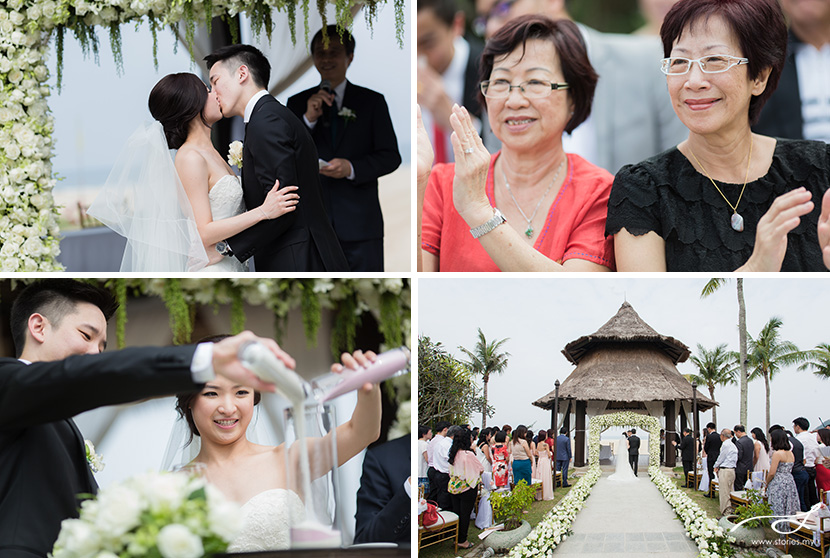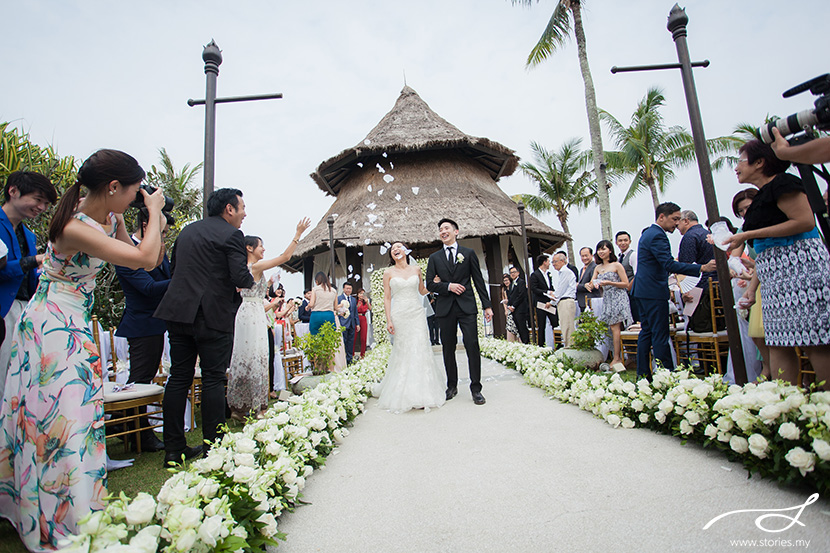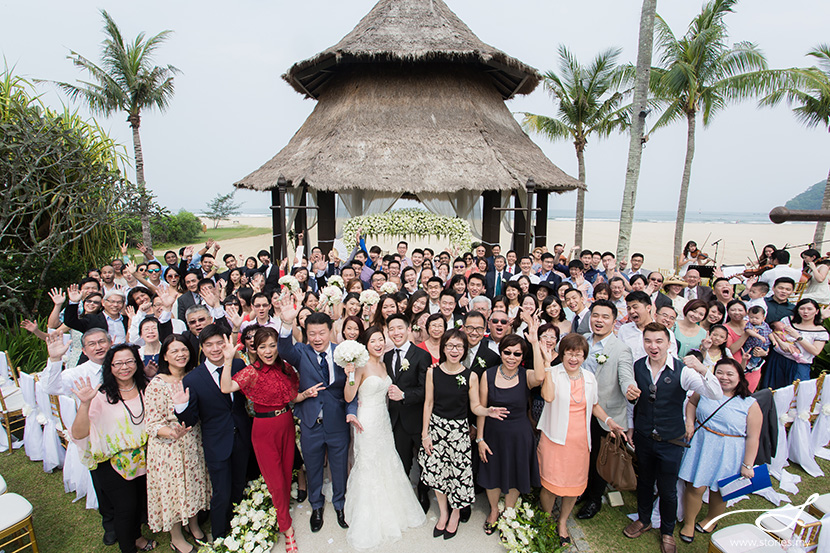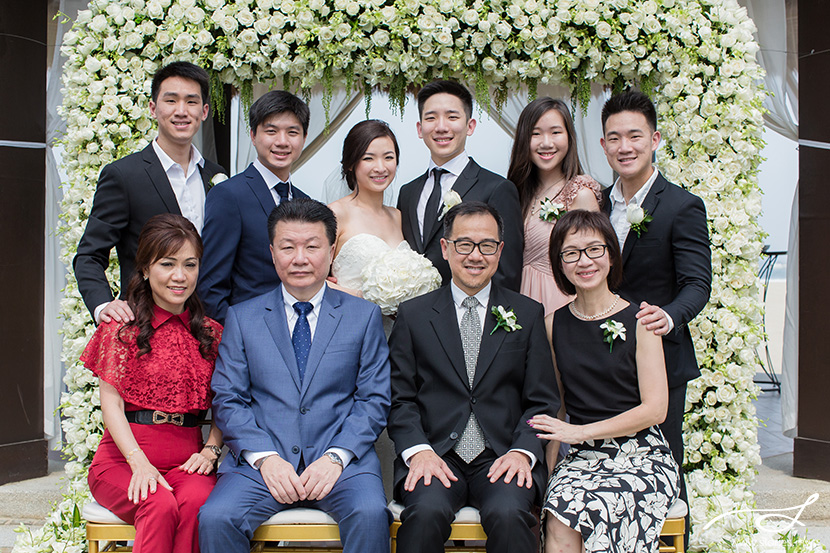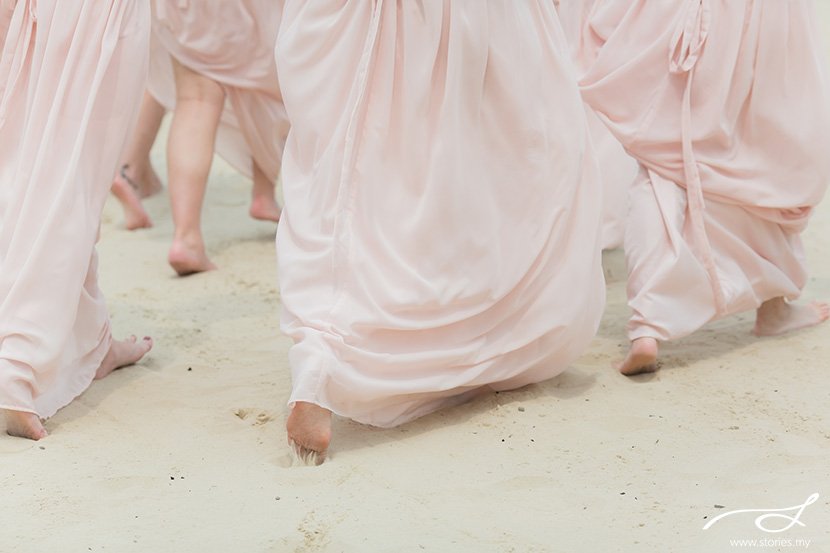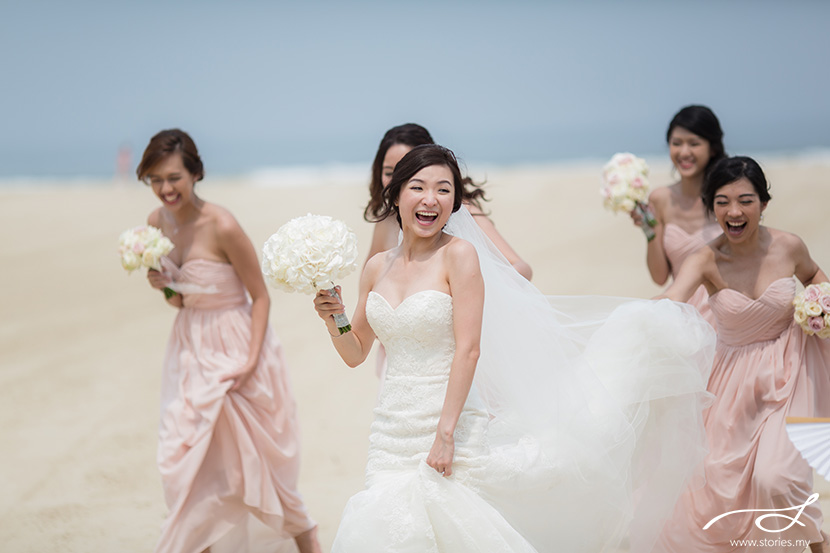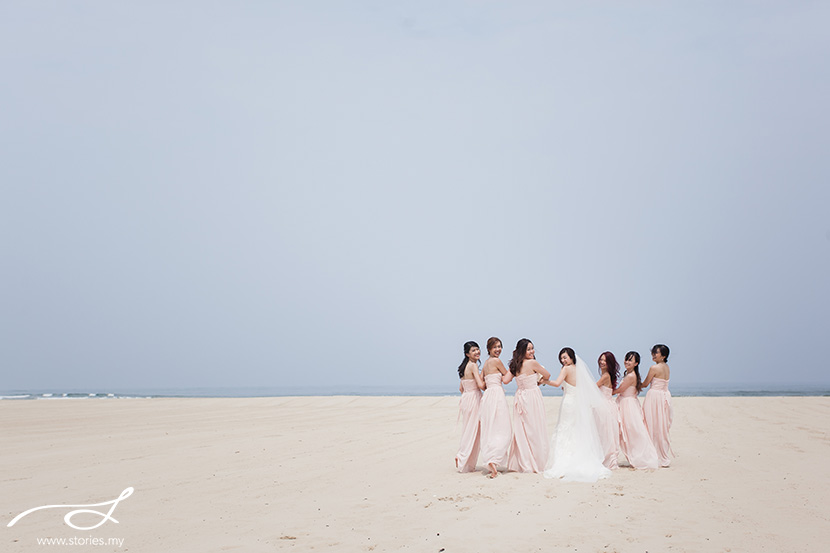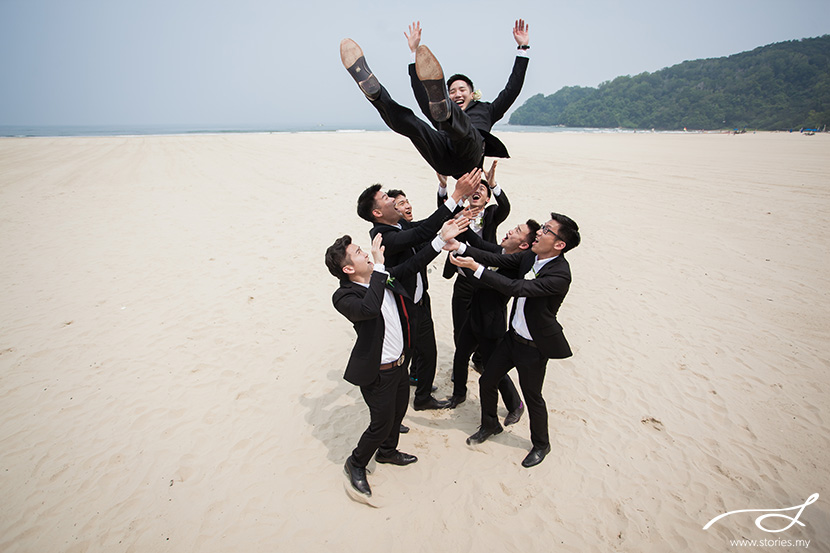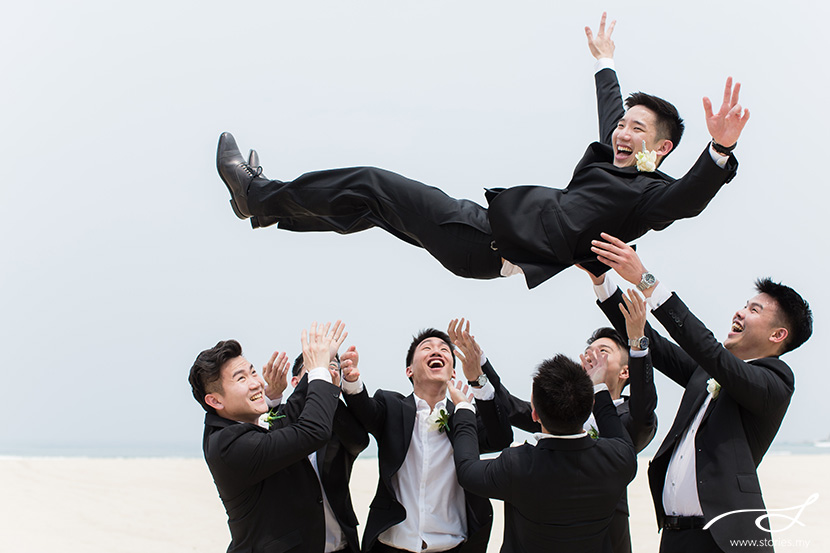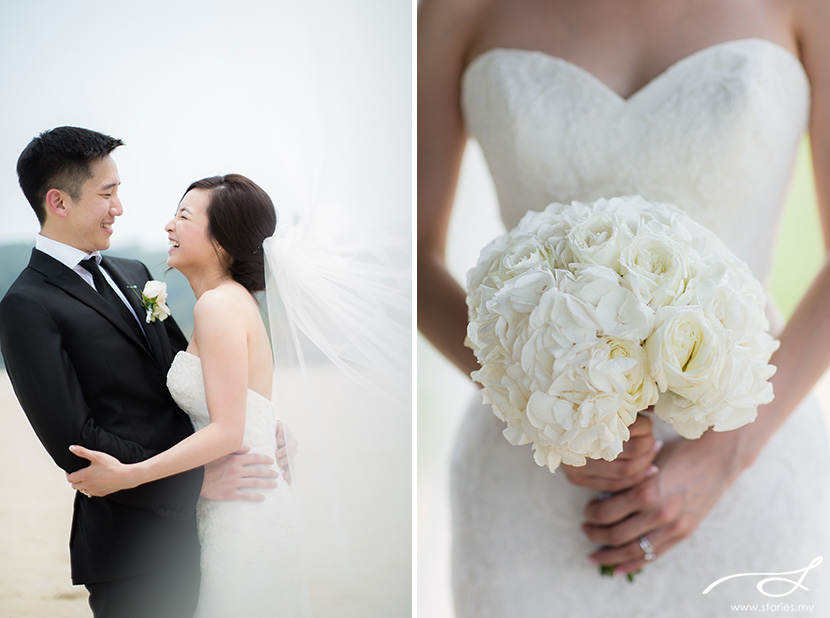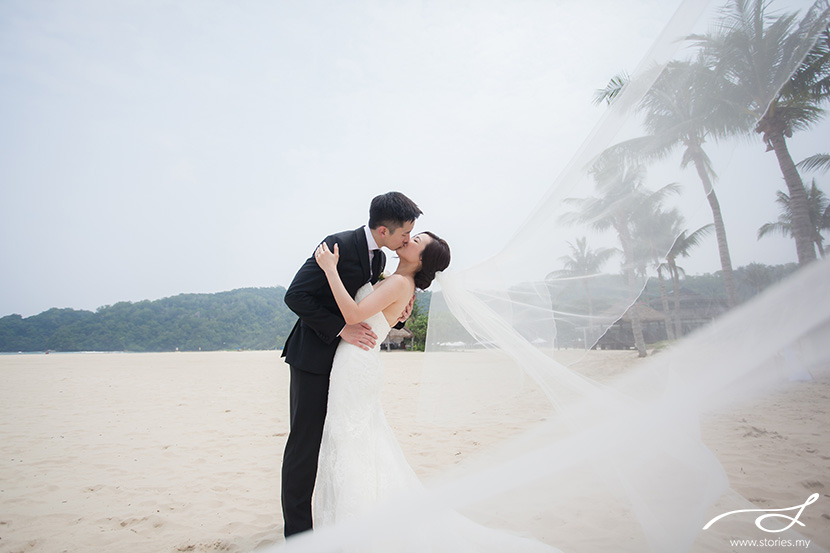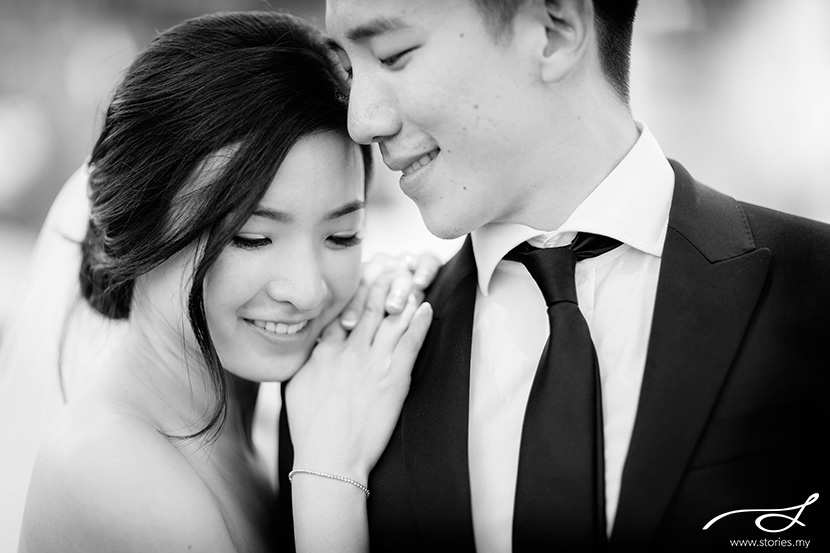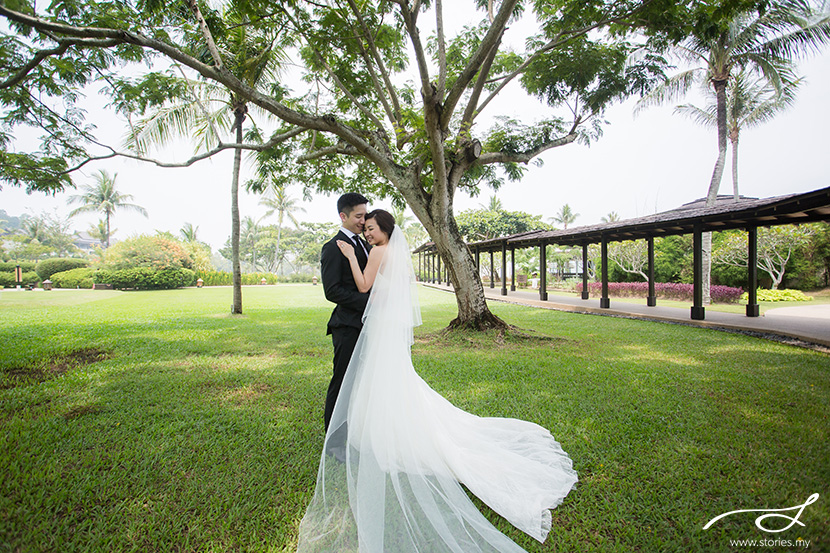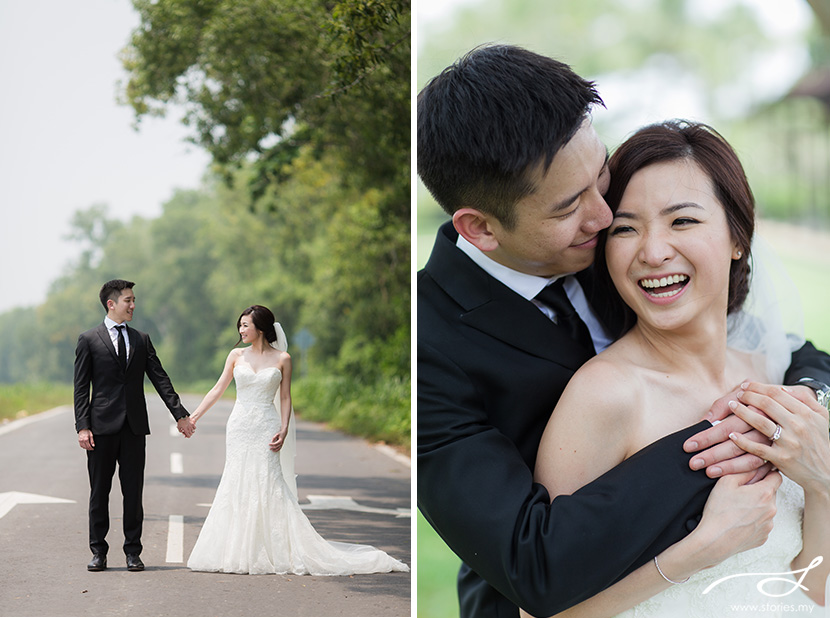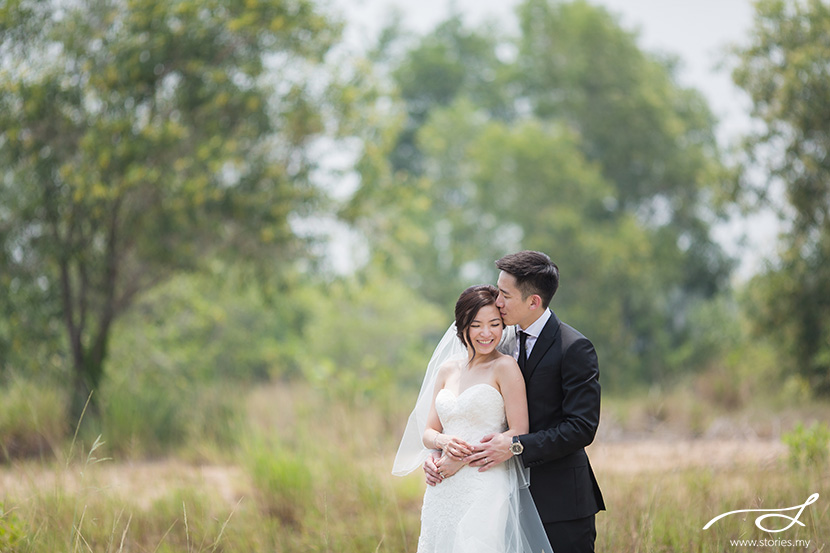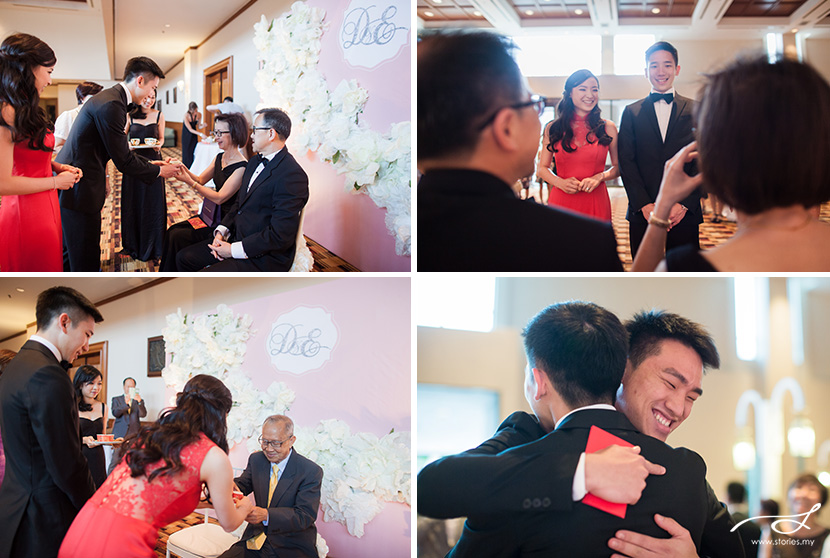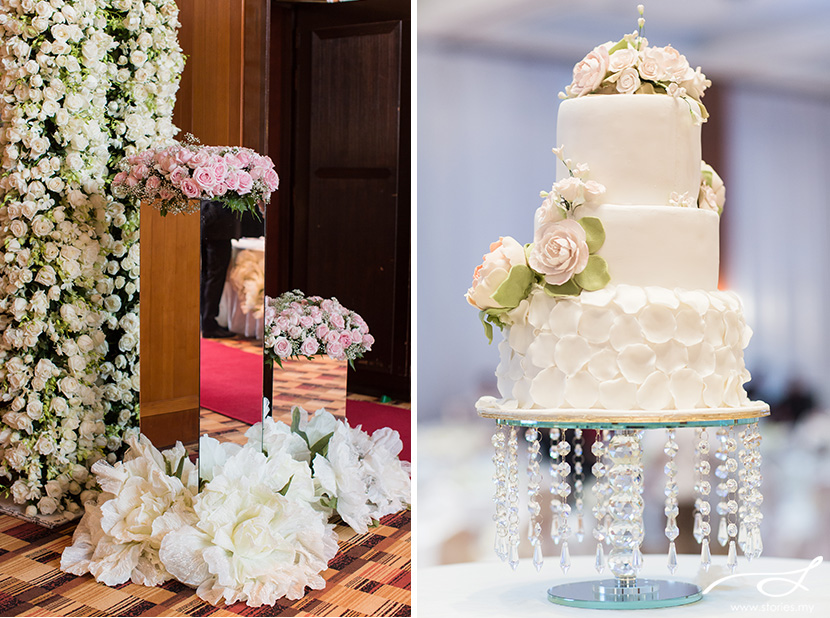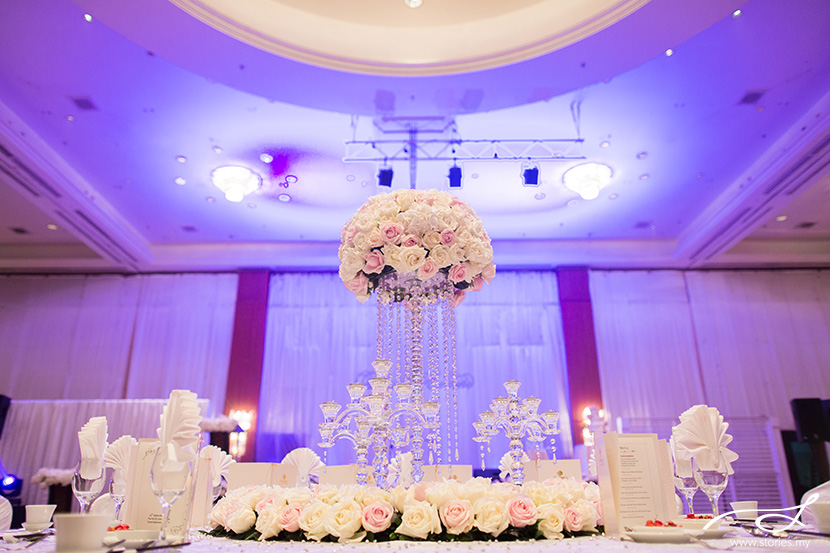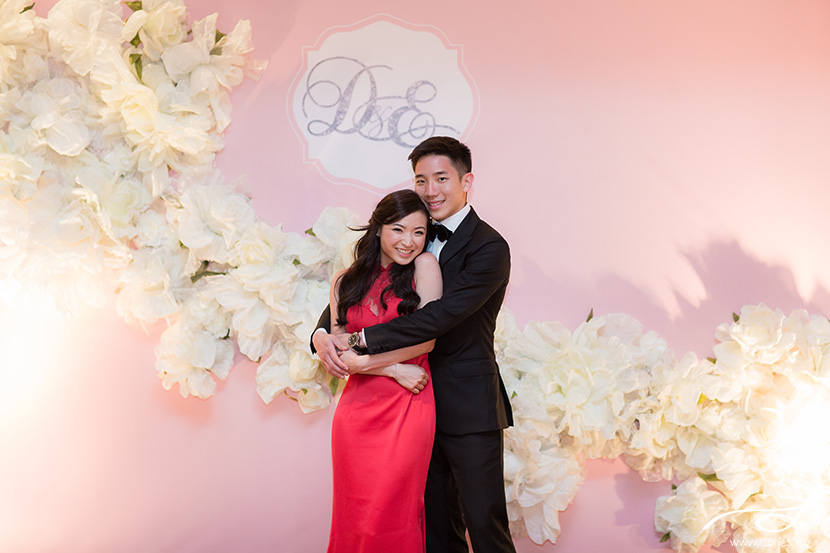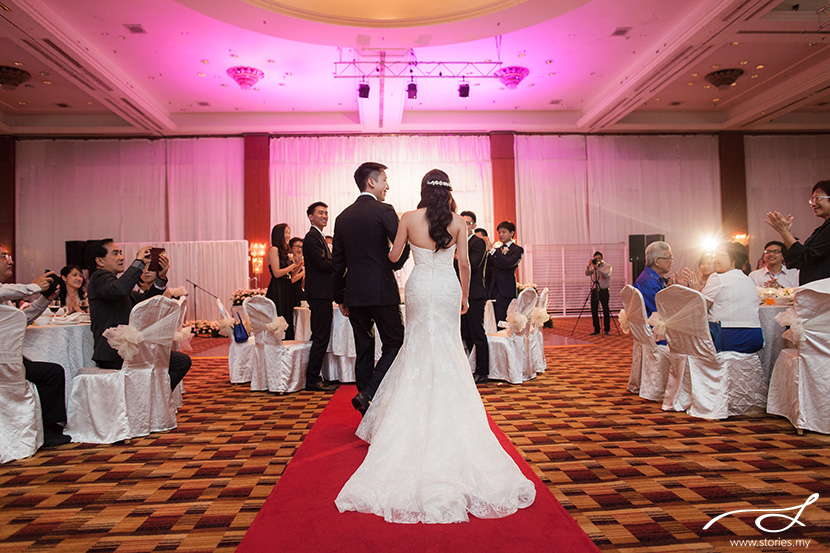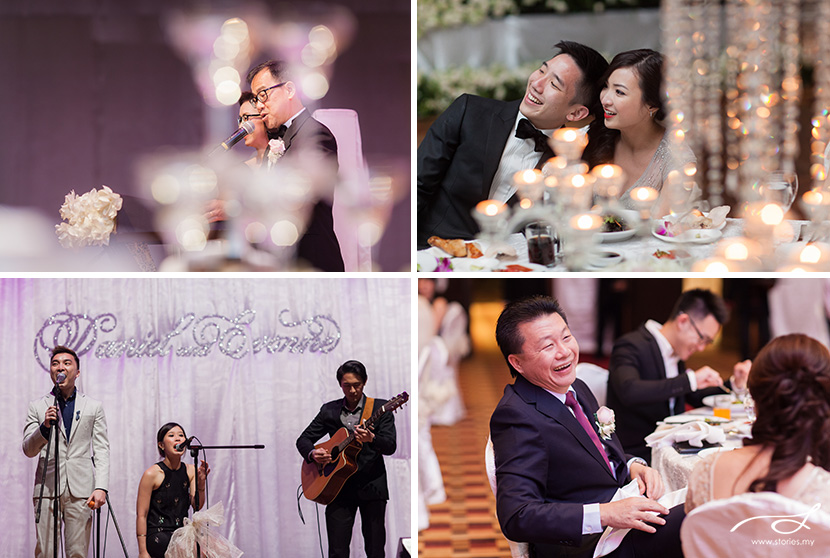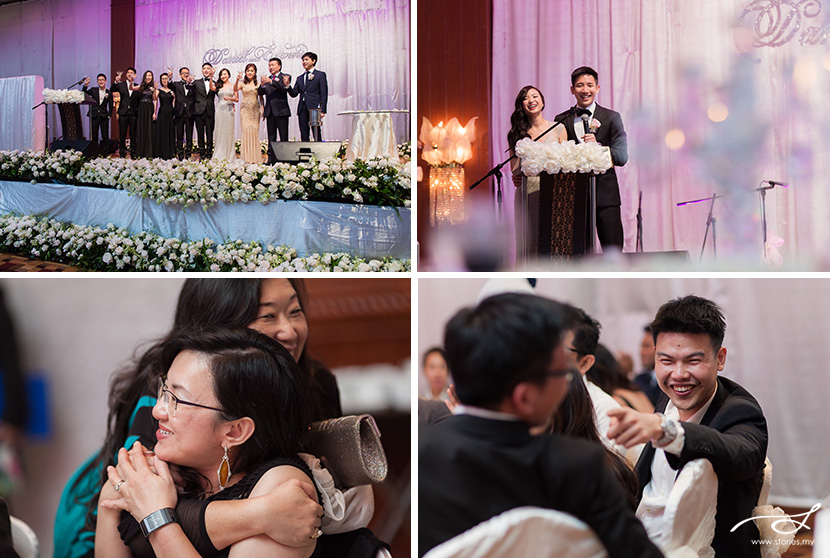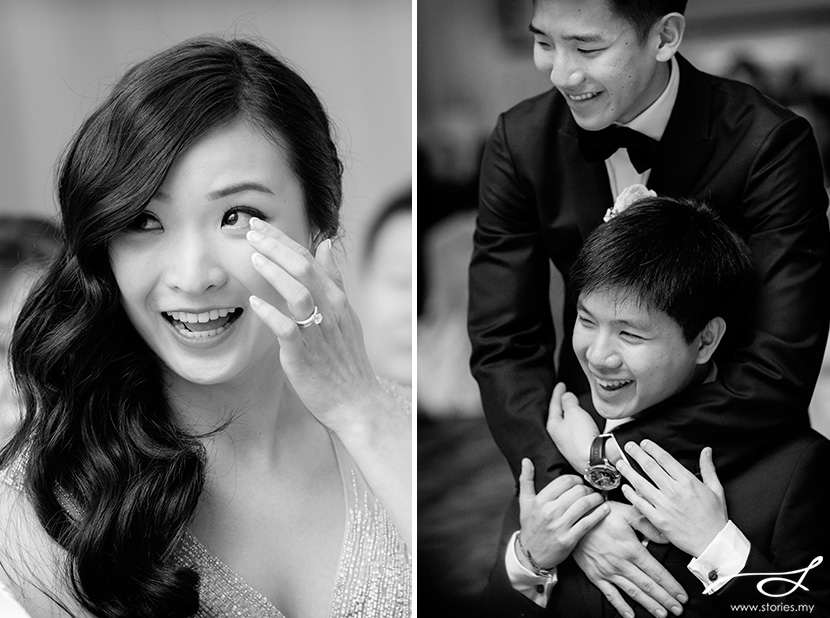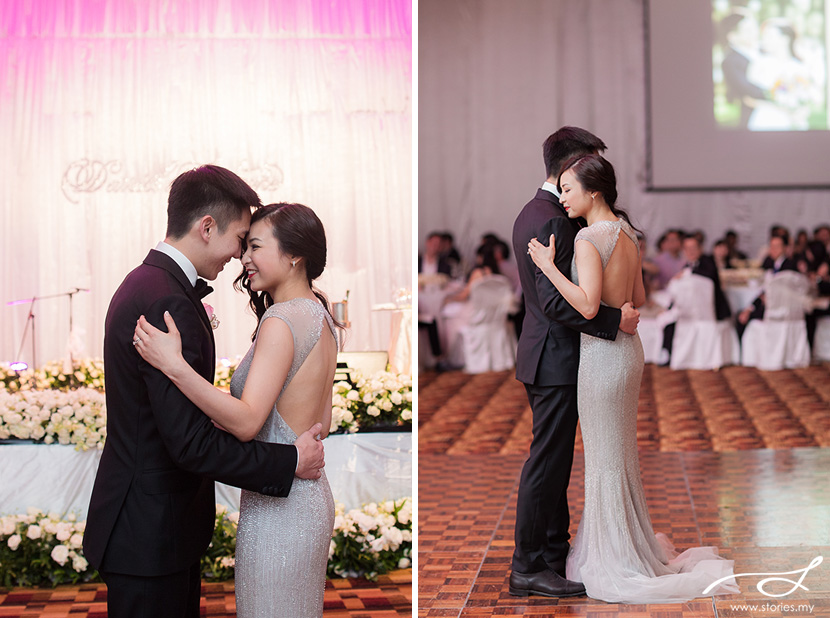 View more photos from their same day slideshow here:
Daniel & Evonne: Same Day Slideshow from Stories on Vimeo.
Credits:
Photographers: Grace & Jamie
Location: Shangri-La Rasa Ria Resort & Spa, Kota Kinabalu
Groom's Attire: Herringbone
Wedding Gown: Pronovias
Evening Gown: Karen Willis Holmes, Pronovias
Shoes: Christian Louboutin, Celest Thoi
Make up & Hair: Mabel Toh
Decorations, Stationery & Planning: Mint Events & Soirees
Videography: D-Capture Studio