It was Vijay's tall frame with his broad shoulders that caught Anuja's attention. They were studying their A-levels at the Methodist College Kuala Lumpur, and it was somehow fate that connected Vijay and Anuja together. Fate that came through the hands of Thanuja, Anuja's twin sister. She was the best of friends with Vijay, and through her, Anuja got to know Vijay. According to Vijay, "Somehow, Anuja caught my attention as she was the lesser evil, quiet and quite shy!" (insert cheeky emoticon!)
Ten years later, they tied the knot.
Anuja said, "We wanted a traditional Southern Indian wedding (I a Malayalee and him being Ceylonese) that was celebrated in private with close family and friends. For the temple decorations, I wanted jasmine and marigold with a peach and gold cream colour so we worked around that theme with my wedding planner. For the reception, it was dark red roses with white hues.
Ensure you do your research before hand. We did ours at least one year prior to our wedding and knew what we wanted and where we would and would NOT compromise in terms of cost. For eg ,we booked our wedding venues a year before the wedding as to avoid the GST that was to be implemented April 2015. We had friends and relatives all over the world that came  for our wedding- London, Australia, Bali, USA, Spain, Mauritius, New Zealand – so ensure you spend quality time with your family and loved ones and enjoy every moment! It is, after all, once in a lifetime!
Practicing the Viennese waltz (first dance as husband -wife) from scratch one week before our wedding reception was the highlight of the wedding for me. We did a crash course but it was really fun and allowed the both of us some personal time and a breather from the crazy wedding preparations."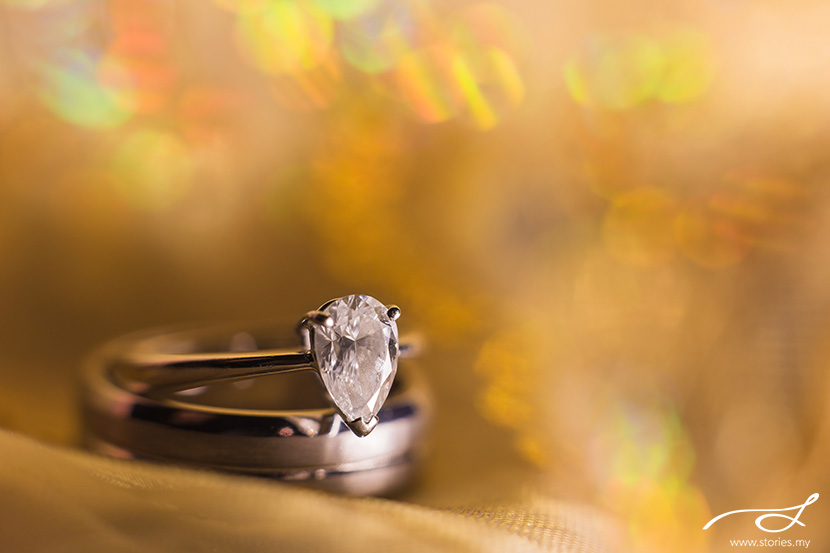 What a fun wedding it was. Have a look at their wedding video highlights and you'll see what we mean!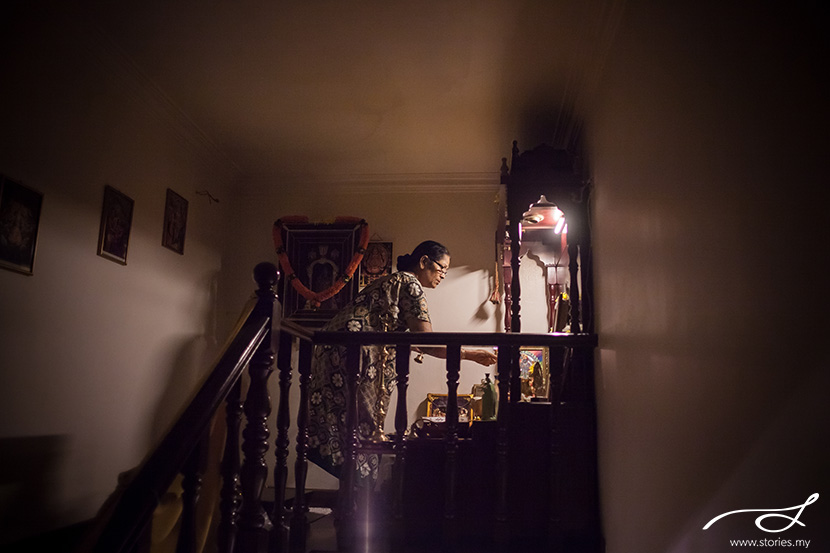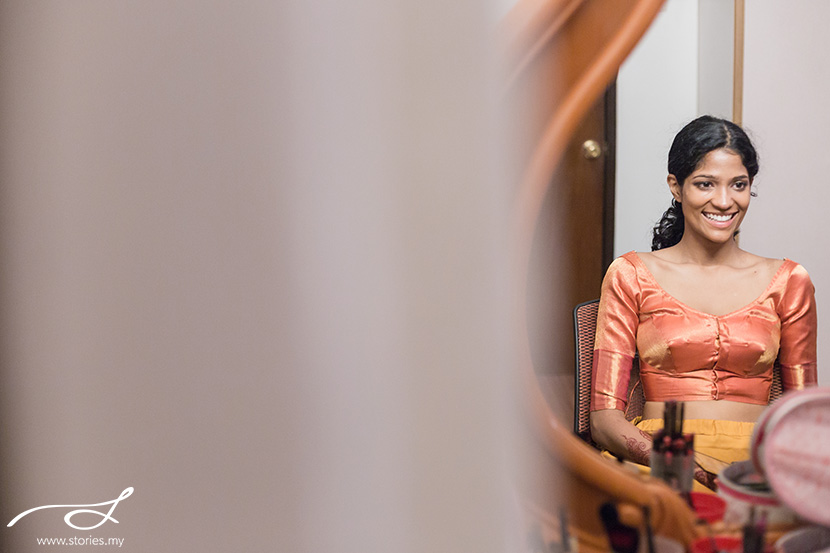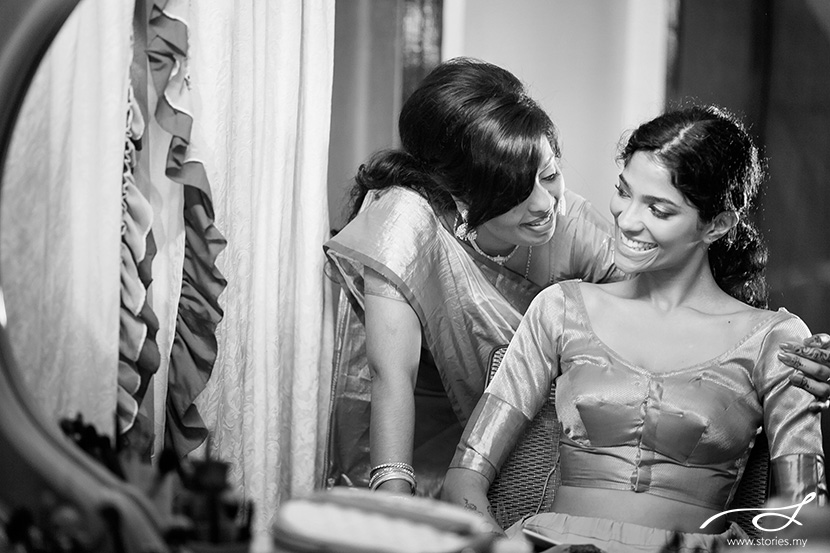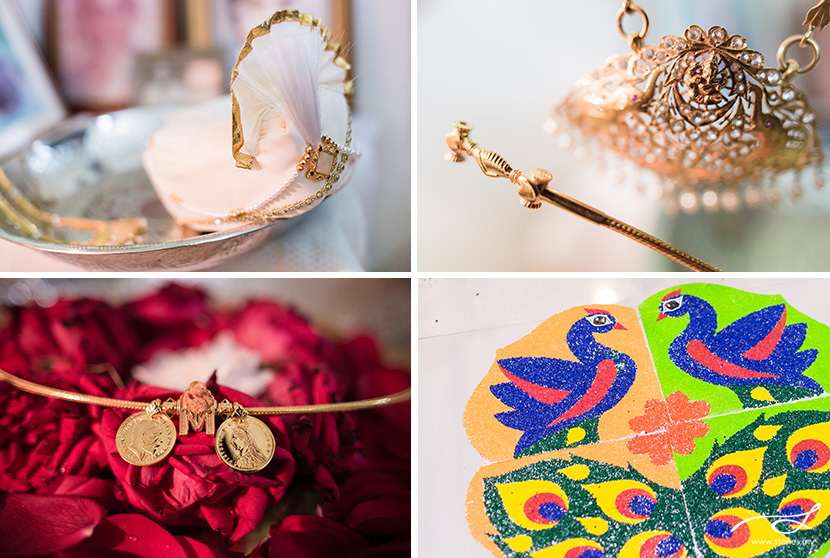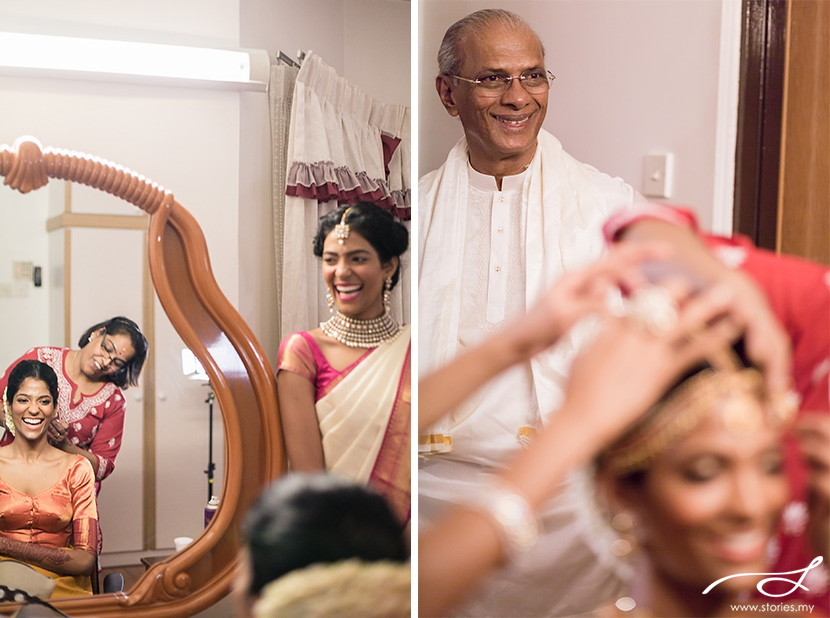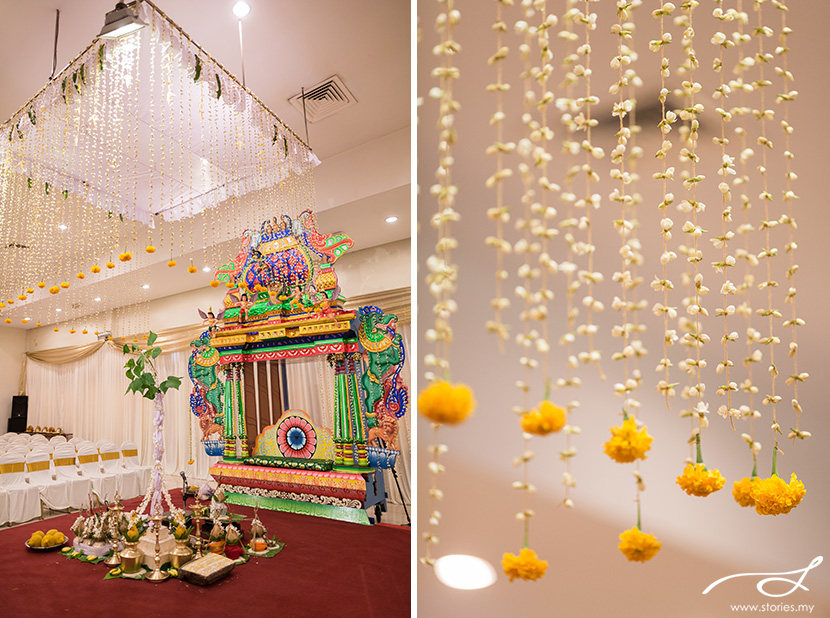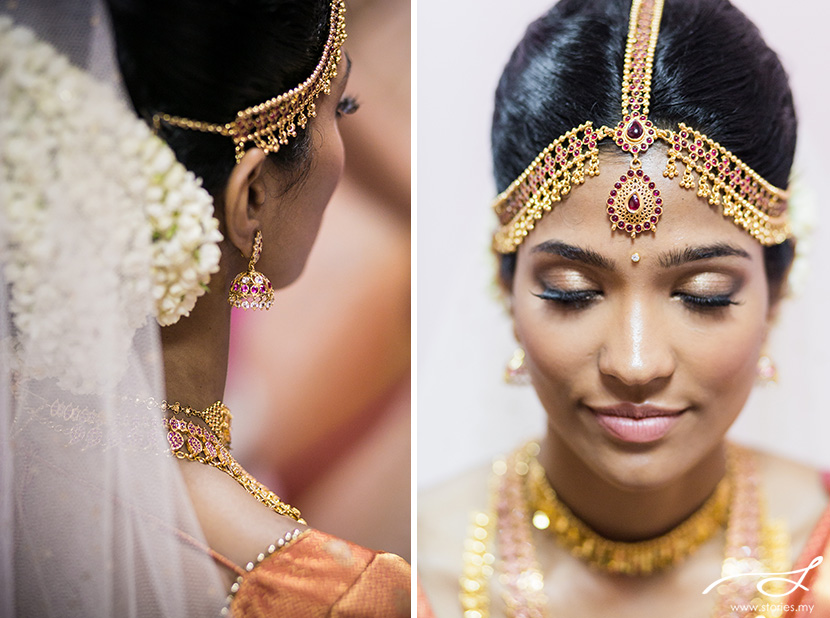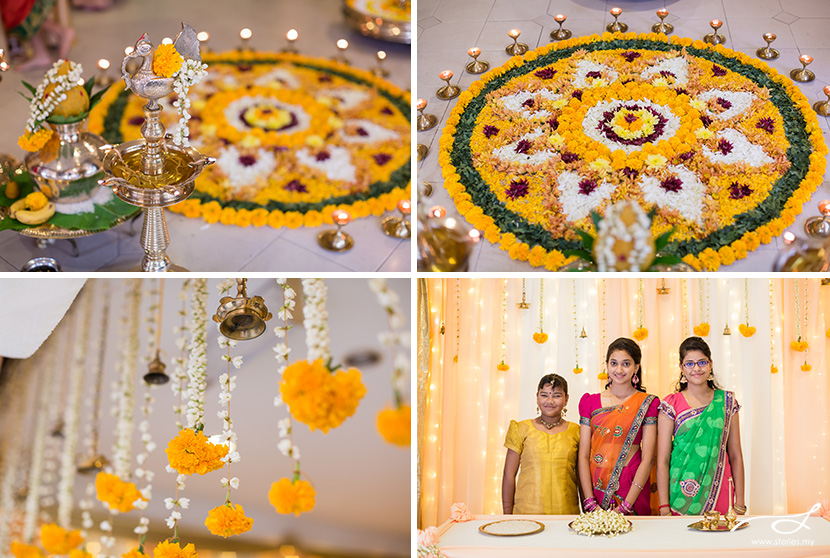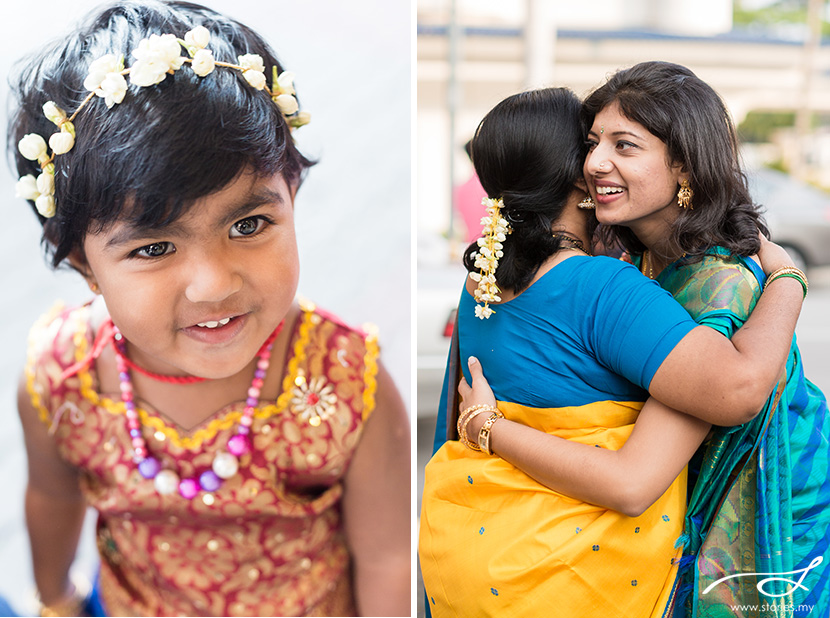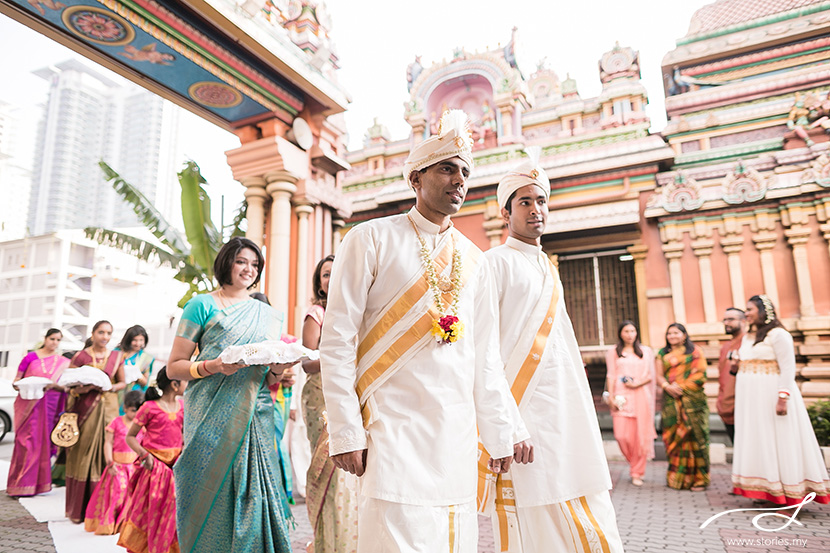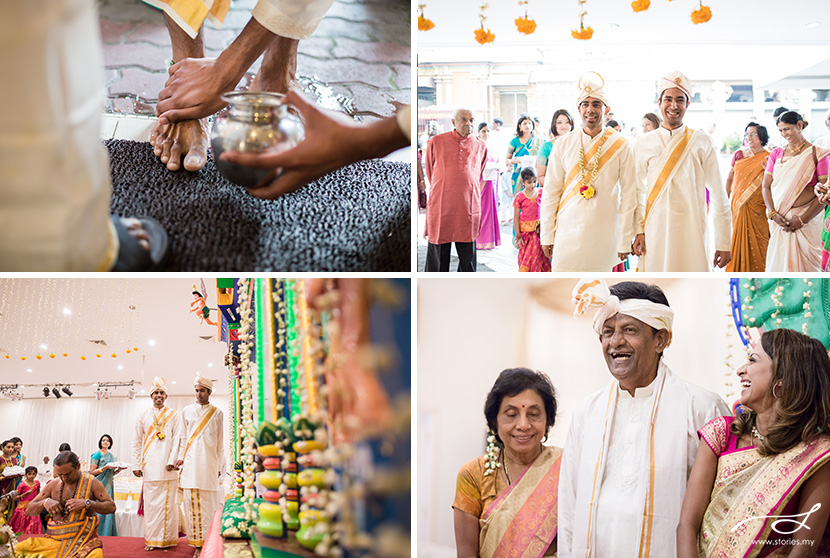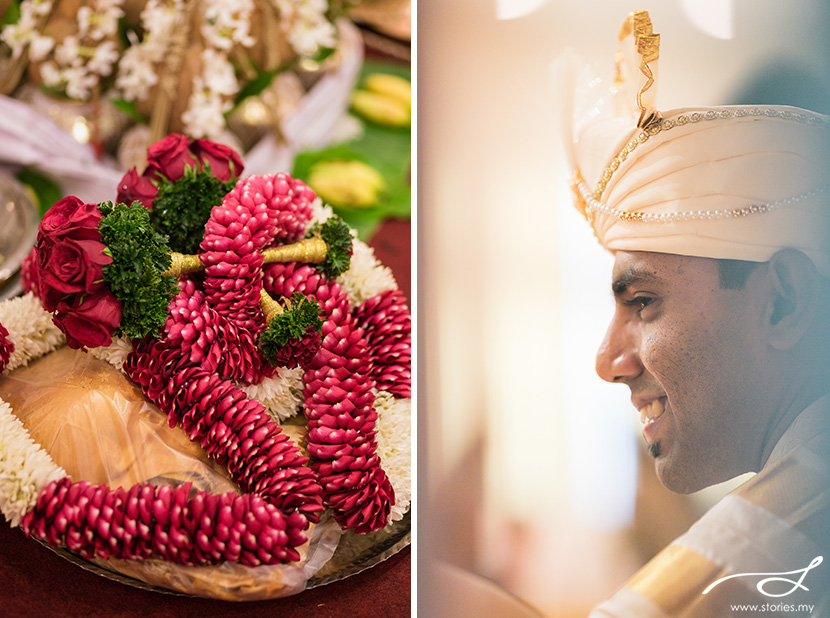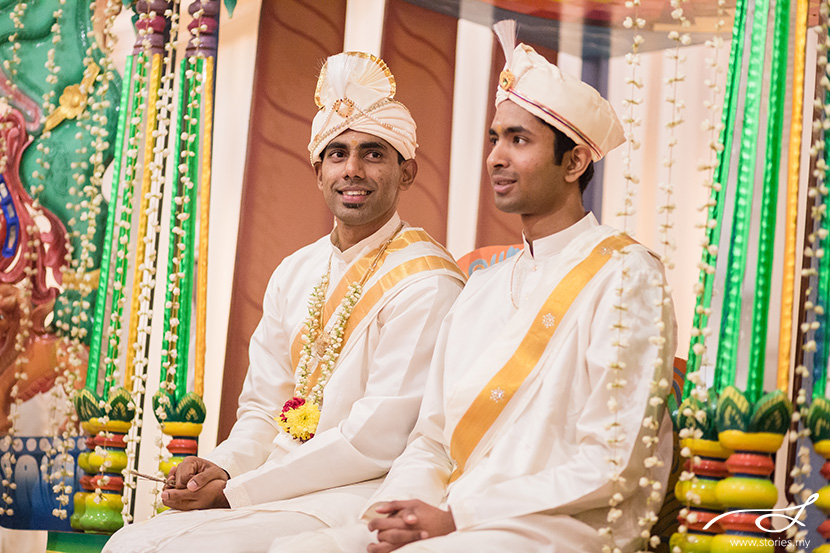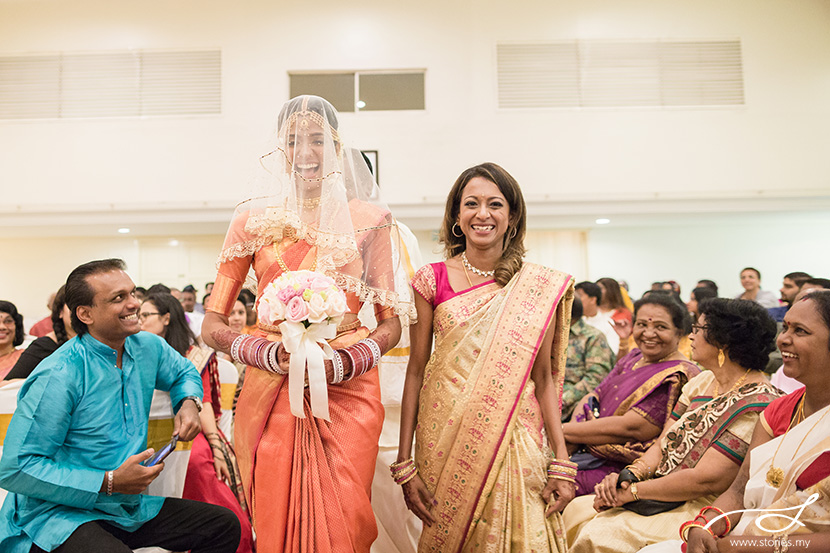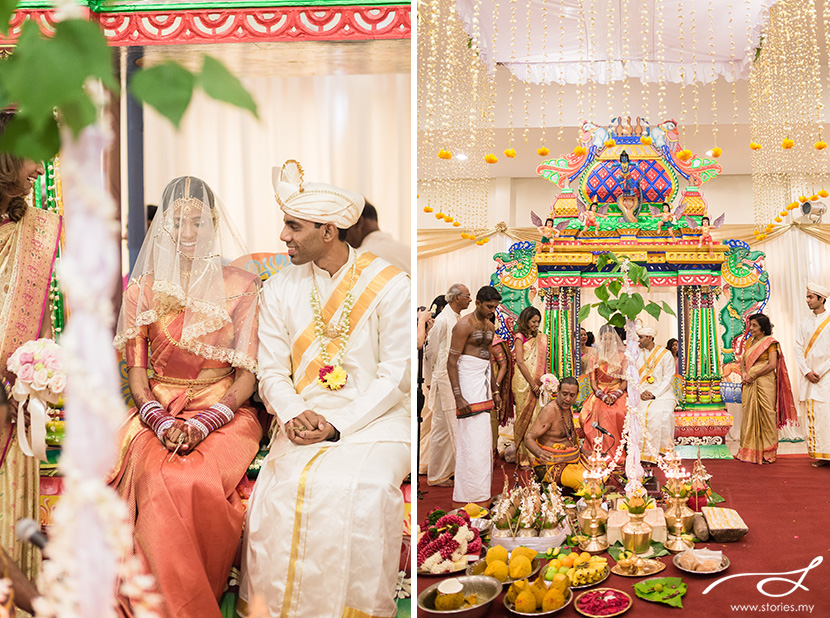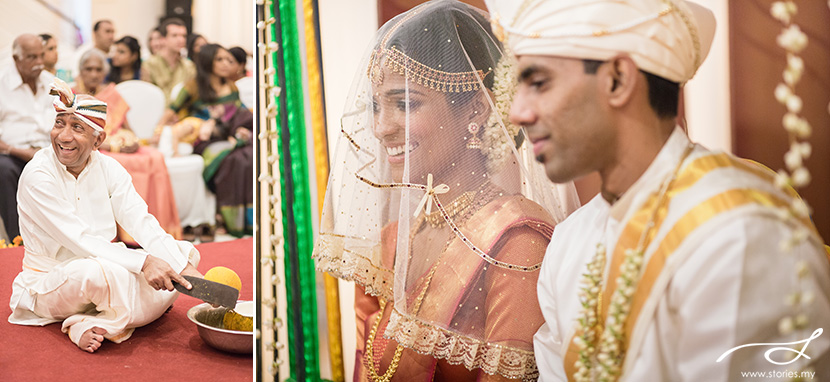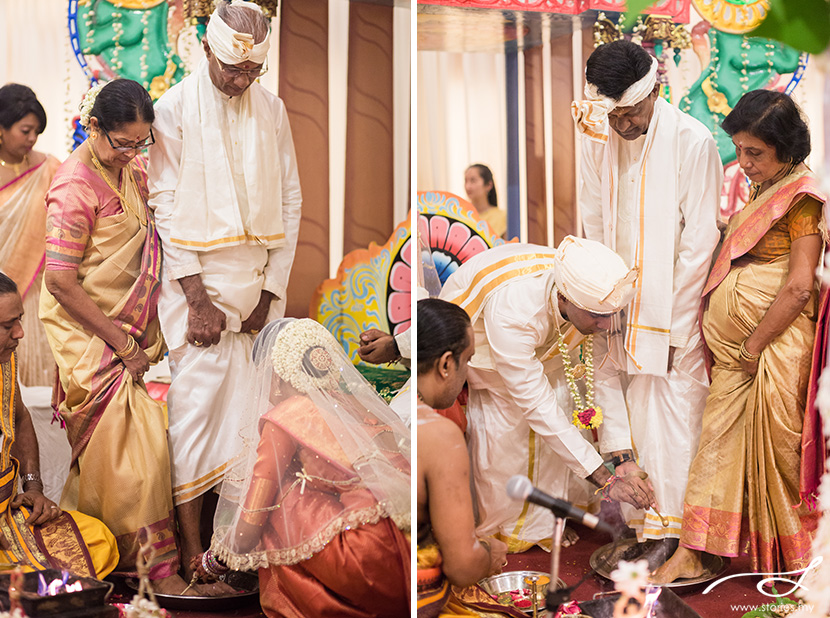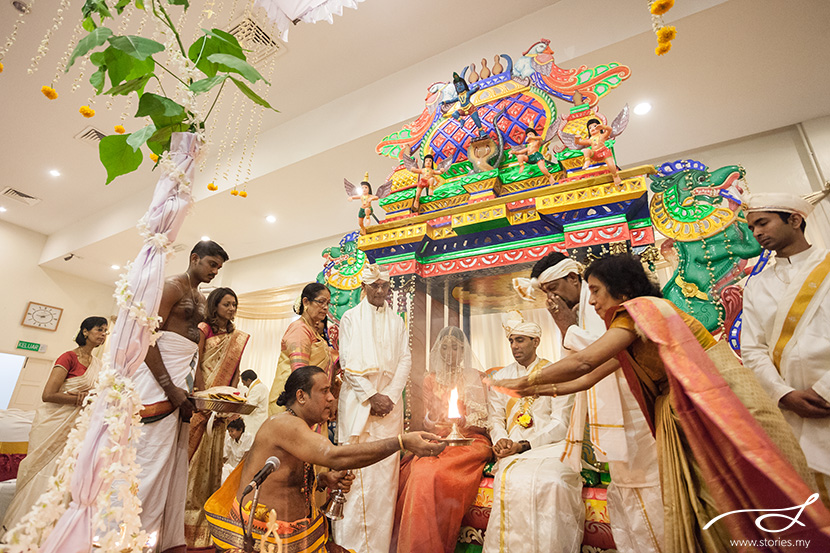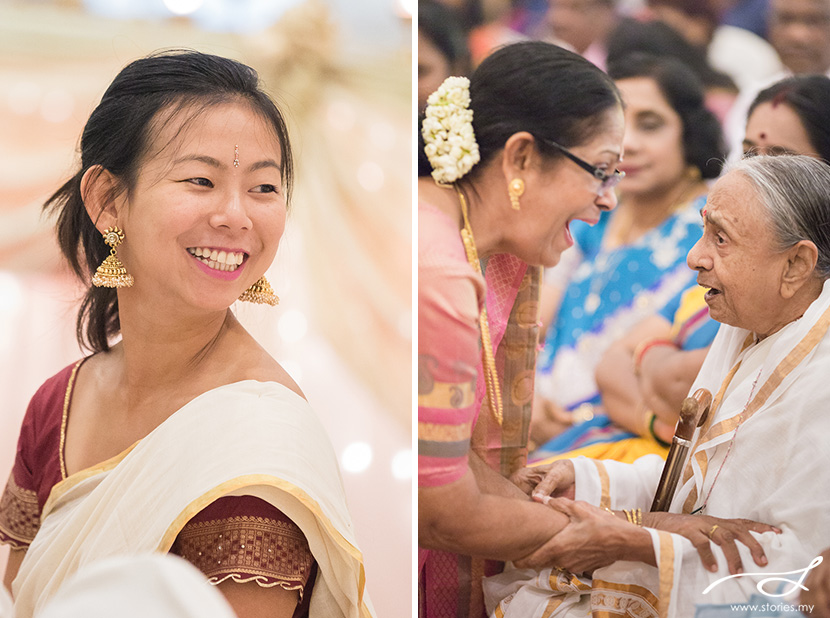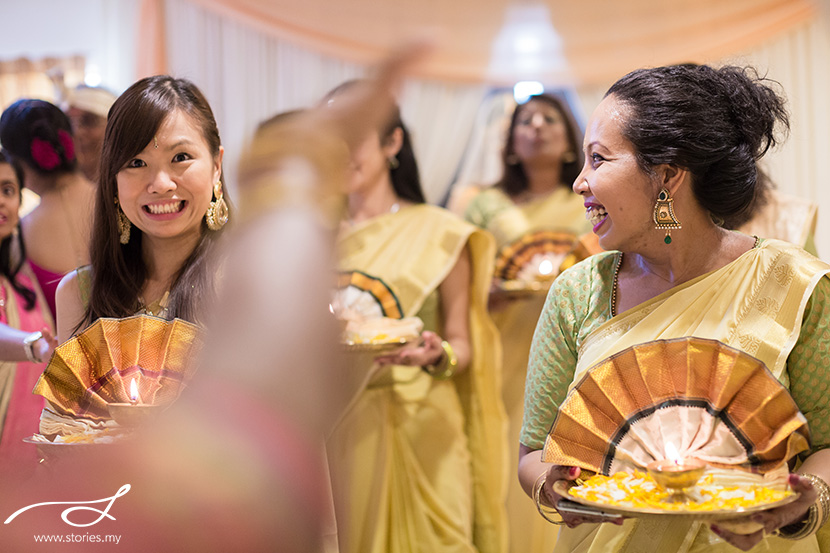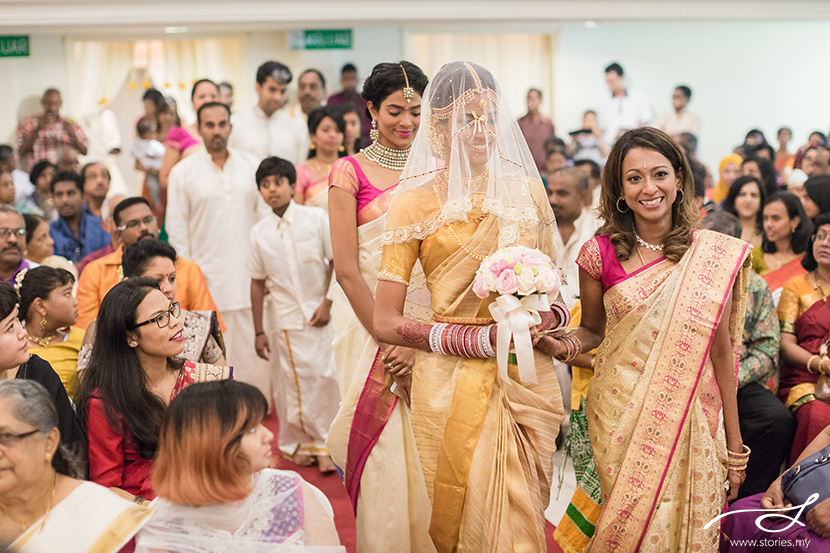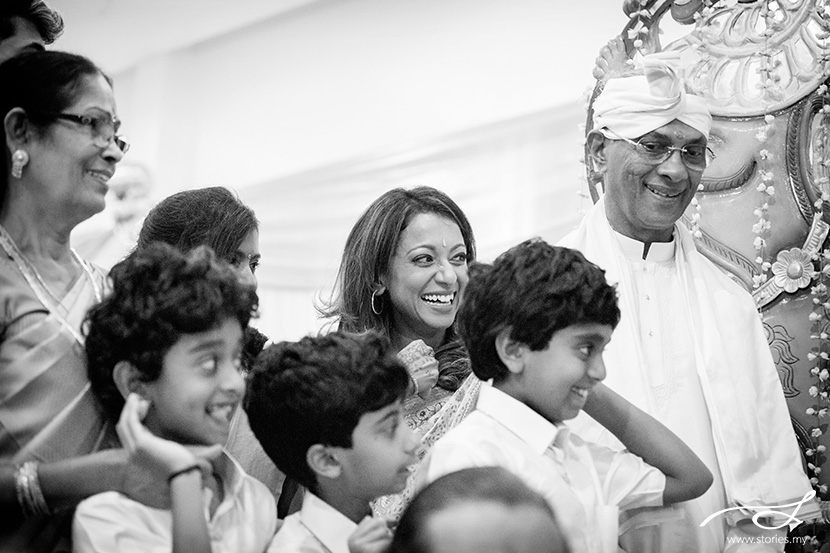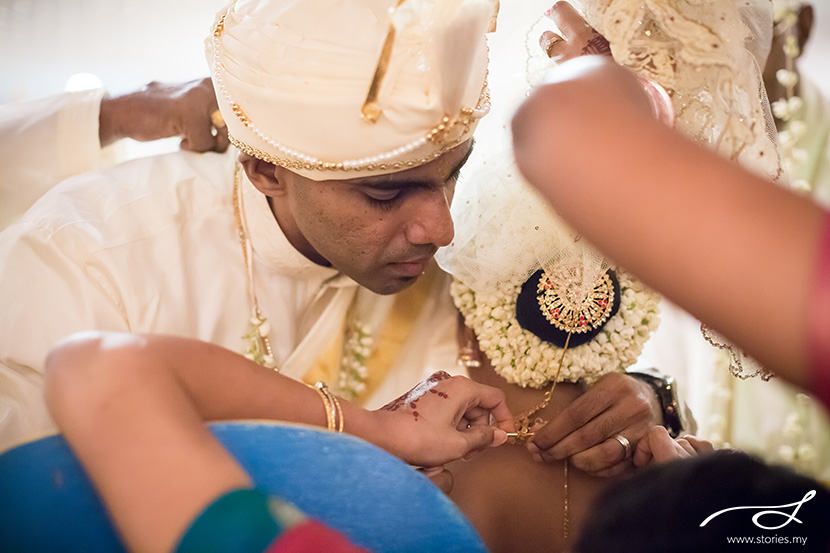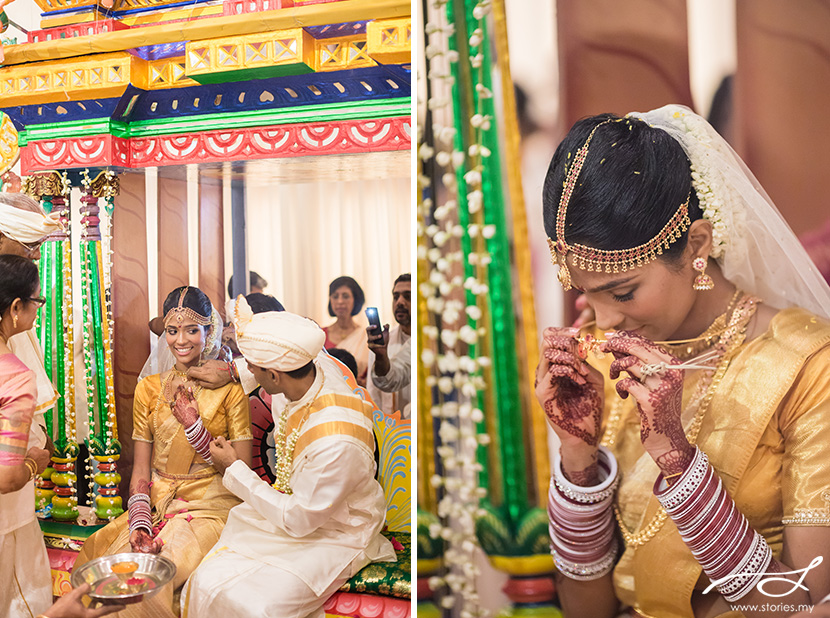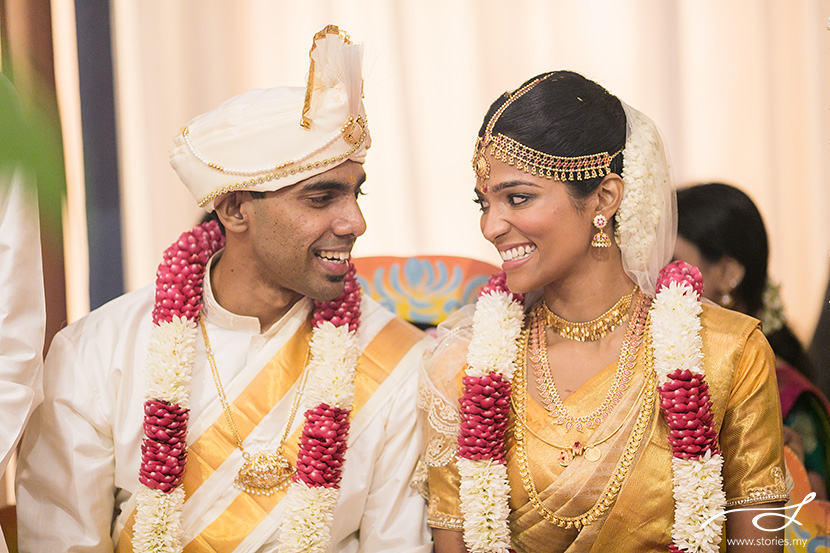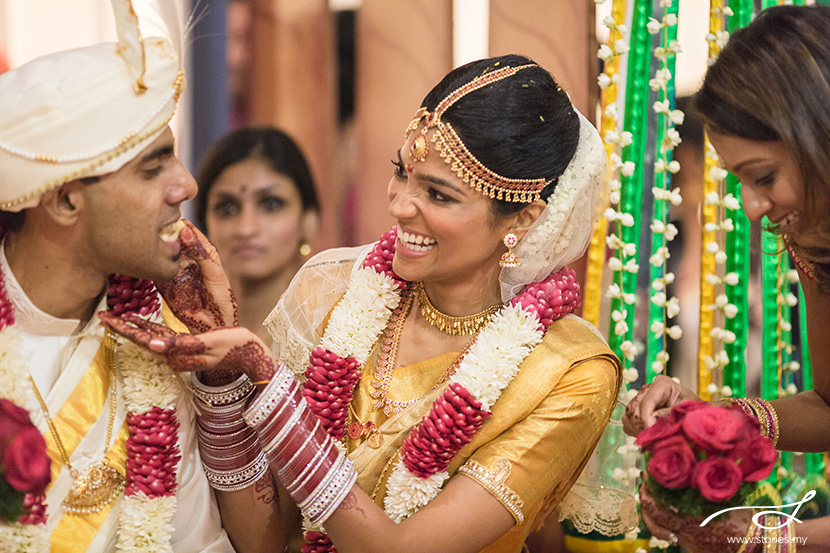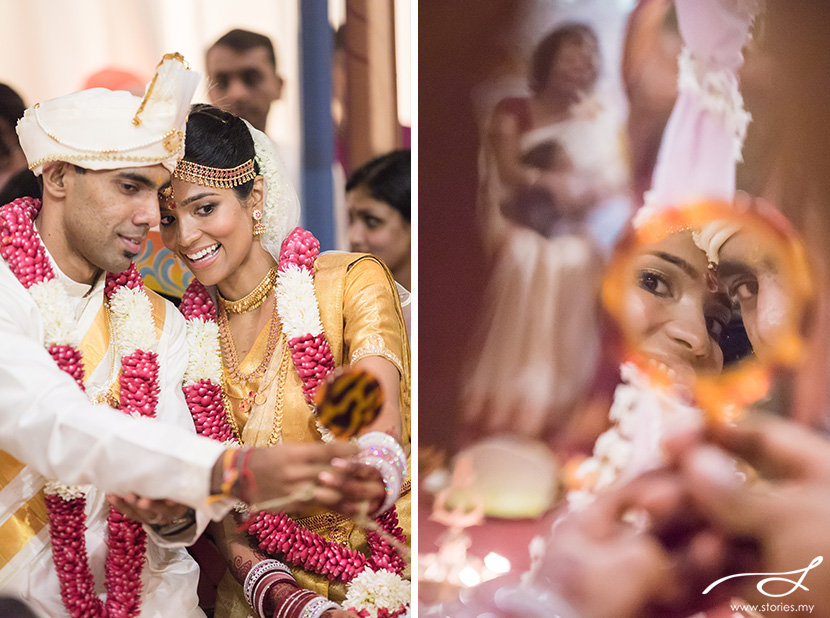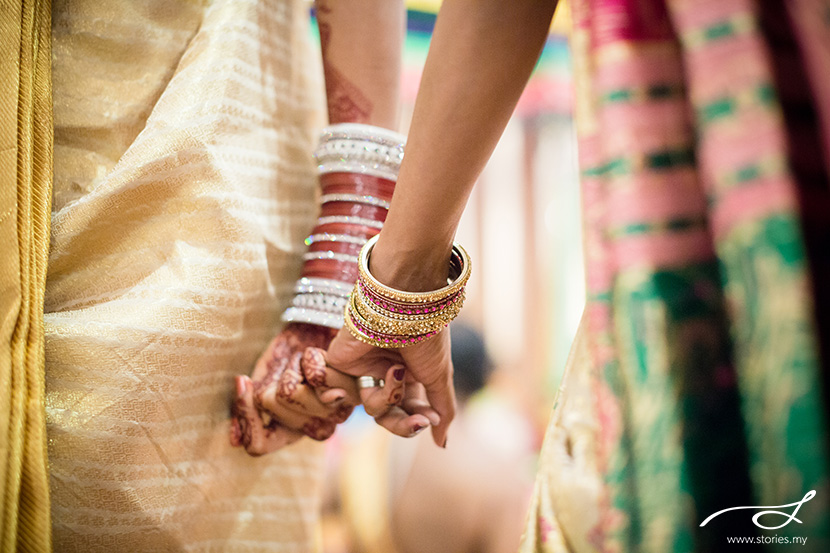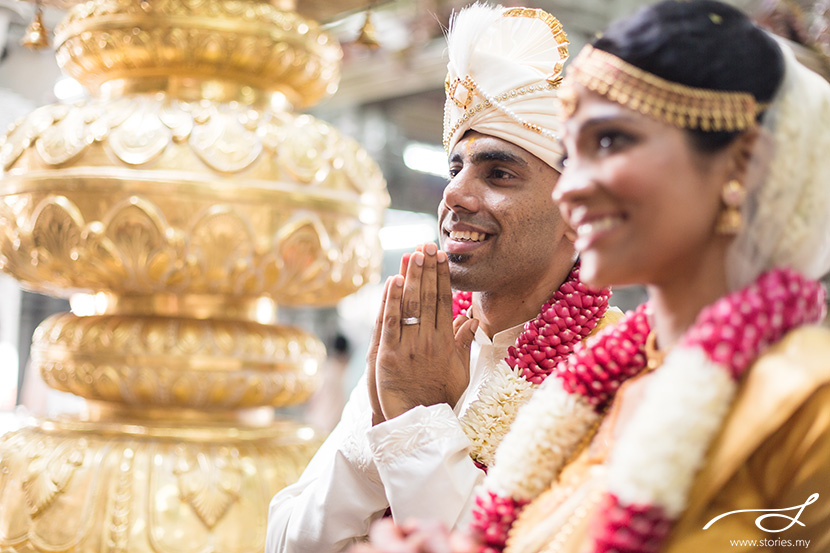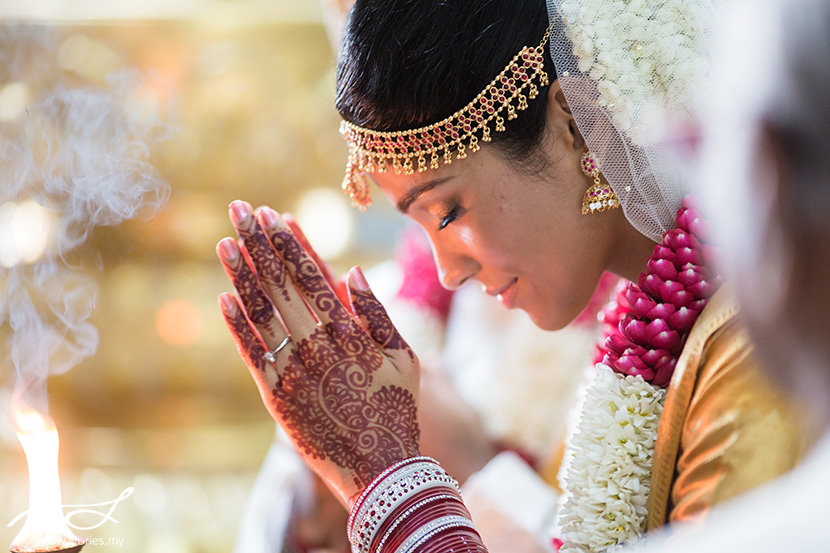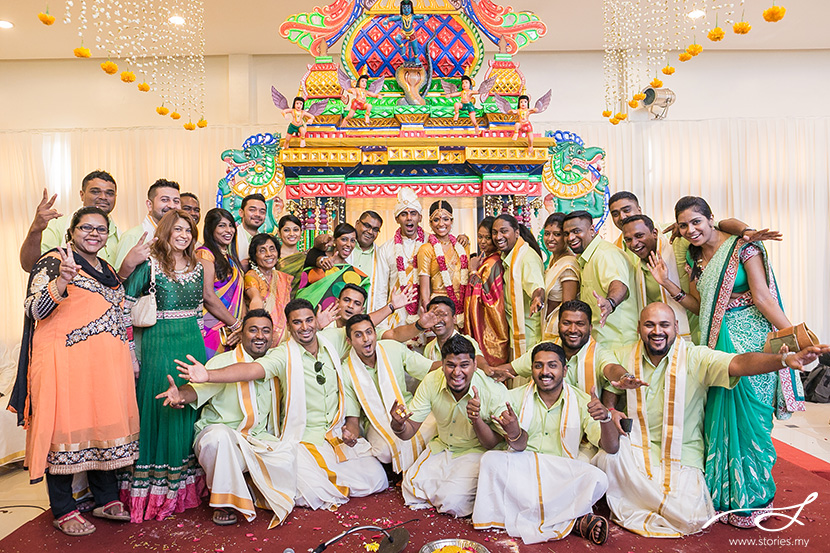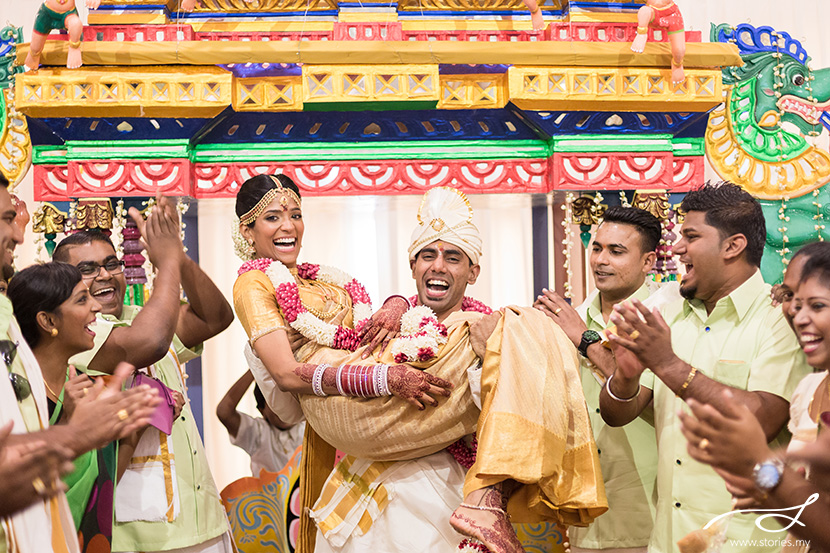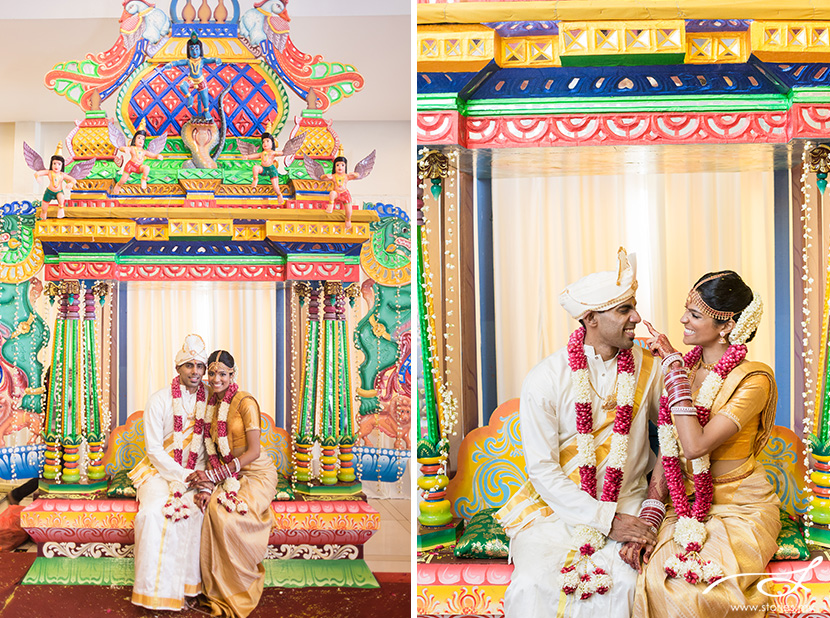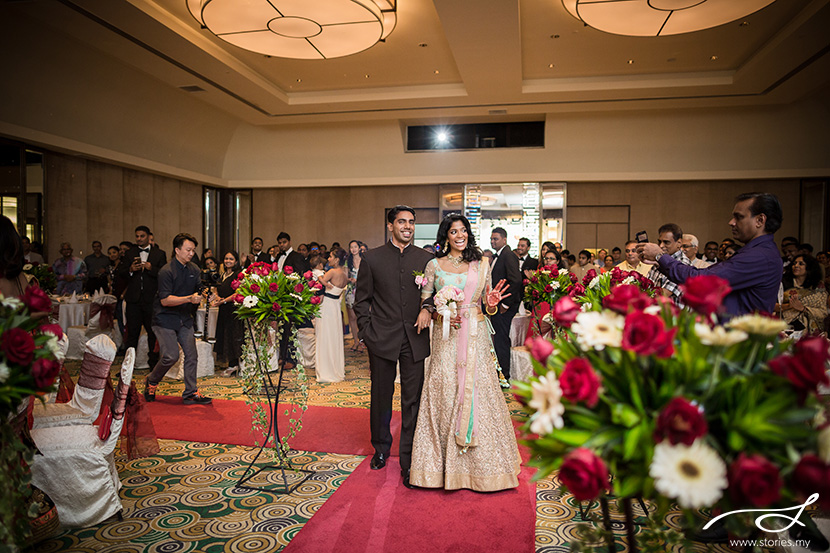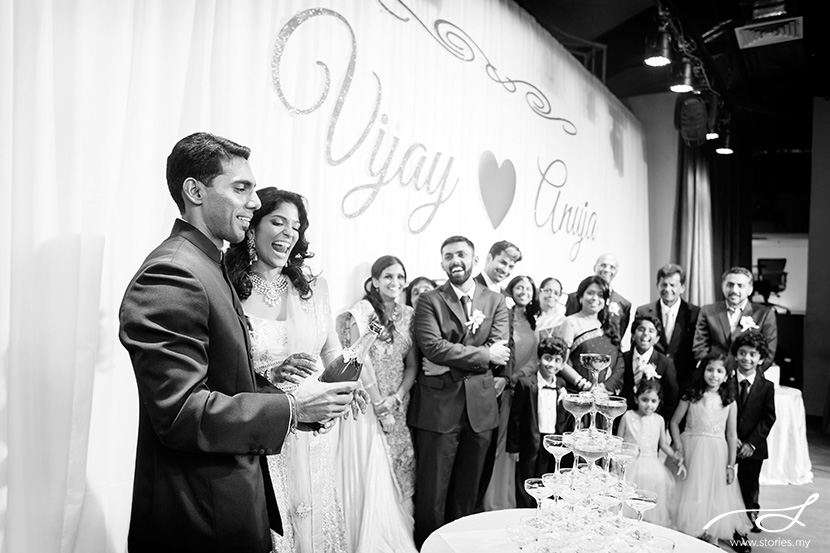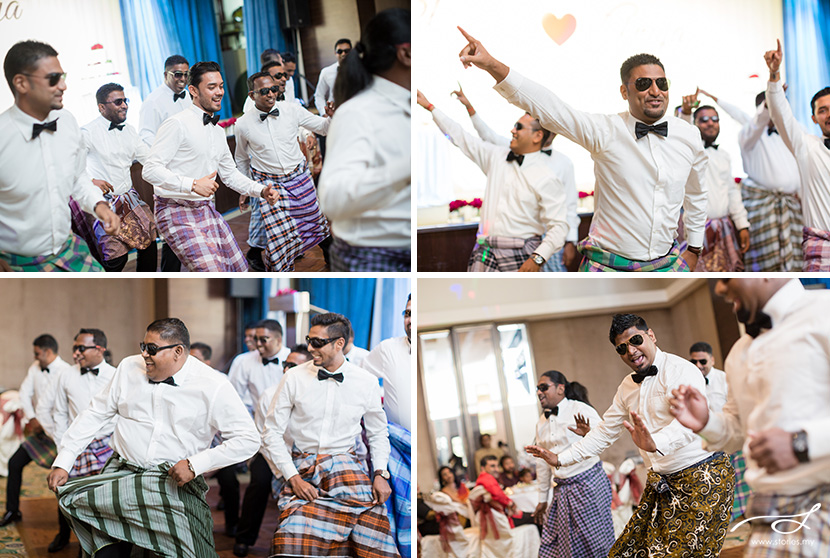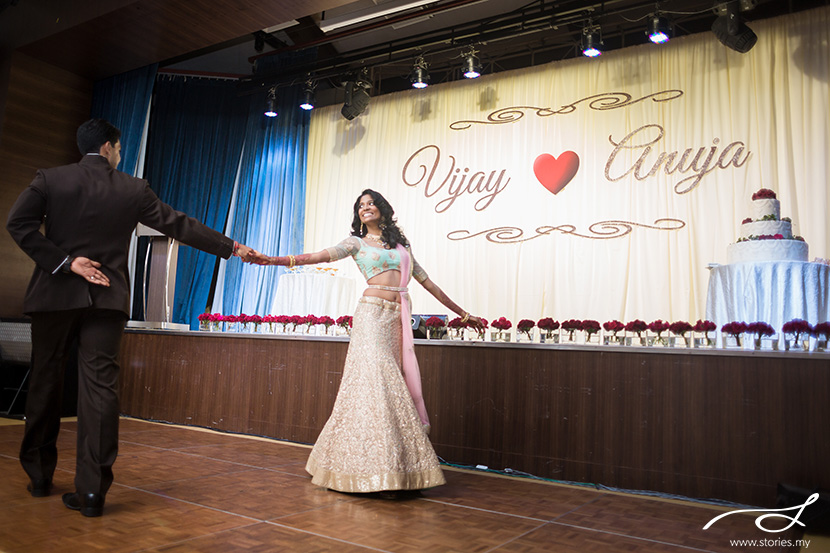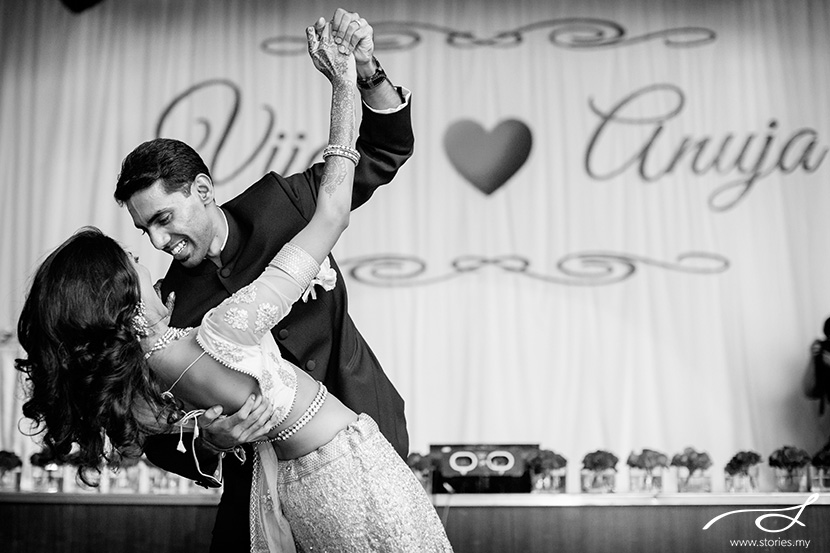 Credits:
Photographers & Videographers: Stories Team (Weiming, Nigel, Chi Yin, Delvin & Nick)
Ceremony Location: Kalamandapam Temple, Scotts Road Brickfields
Dinner Location: Saujana Hotel Kuala Lumpur
Wedding trousseau: Chennai, India
Bridal trousseau: Sabyasachi Mukherjee
Groom's nehru suit for reception: Ram's tailor in Bandung Indonesia
Caterer: Little Caterers