Sumo. That just about sums up the fun session Wei Zhen and his heng tais had while getting to Jaclyn at her residence. I was just so tickled at this giant 'blow-up' sumo outfit that the guys had to use and dance to! (You HAVE to watch the video above). It was lots of great fun. Jaclyn looked stunning in her Vera Wang gown and Christian Louboutin shoes. Her attention to detail was just amazing at this wedding. Lots of little finishing touches, including the Lego representative of the both of them in front of the Sydney Opera House. Here's a glimpse into their lives as they share their story with us.
Their Story
Jaclyn's Account: The first time I met Wei Zhen was in primary school. We were in the same school and tuition class for 3 years but unfortunately due to Wei Zhen's short memory span, he doesn't remember anything. We briefly met again at a dinner with a group of friends right after we graduated from university (with pictures as proof) and again Wei Zhen doesn't remember either. He finally realises the presence of his soon-to-be wife 16 years later in a 'lovely' (notice my sarcasm here) suburb of Sydney known as Woolloomooloo (it is Sydney's Red Light District btw). He claimed that he had been trying to go after me for a year but I didn't notice (revenge for not remembering me for more than 16 years). So now I am stuck with him for the next 16 years (or more) of my life haha!

Wei Zhen's Account: It was love at first sight when I first met Jaclyn at my "lovely" apartment at Woolloomooloo. We were introduced by two of our very close friends, Chun Yang and Siau Yun. Going after Jaclyn requires careful and meticulous planning. Winning Jaclyn's heart is a gradual process. I asked Jaclyn out for dinner, but the response was neutral. I tried the "what about us going for coffee together" trick, the response was also neutral. OK, I have to up my game on this, as I'm going nowhere. I bought an ice cream maker and decided to "test" it at Jaclyn's place. She said yes, and invited me over to her place. My initial thoughts: YES LA, SCORED. Turned out, as soon as I entered Jaclyn's apartment, her best friend emerged from behind and went, HI GUYS! Nevertheless, 1 year later, I succeeded. I finally sealed the deal by buying her 2 chocolate tarts from her favourite bakery. Everything else is history, and I look forward to spending the rest of my life with the woman I love: Jaclyn Goh.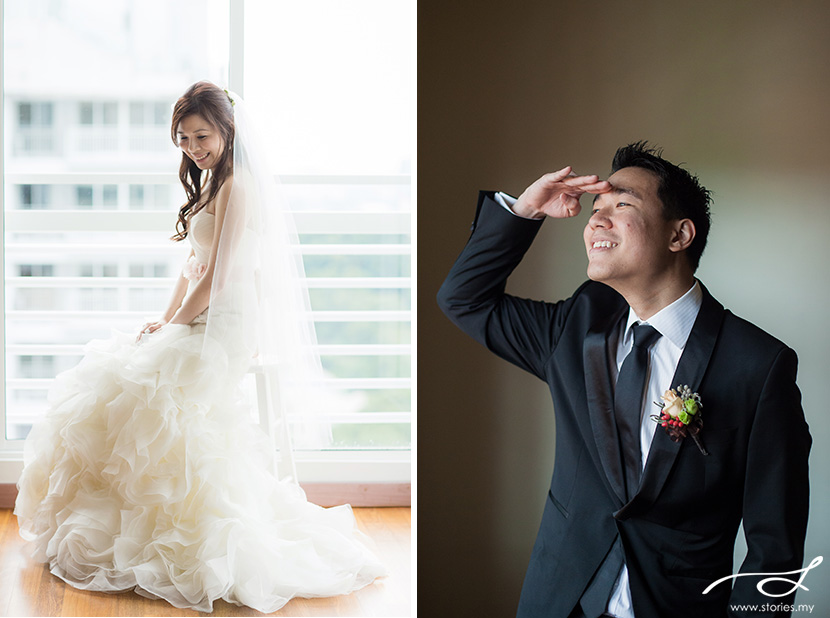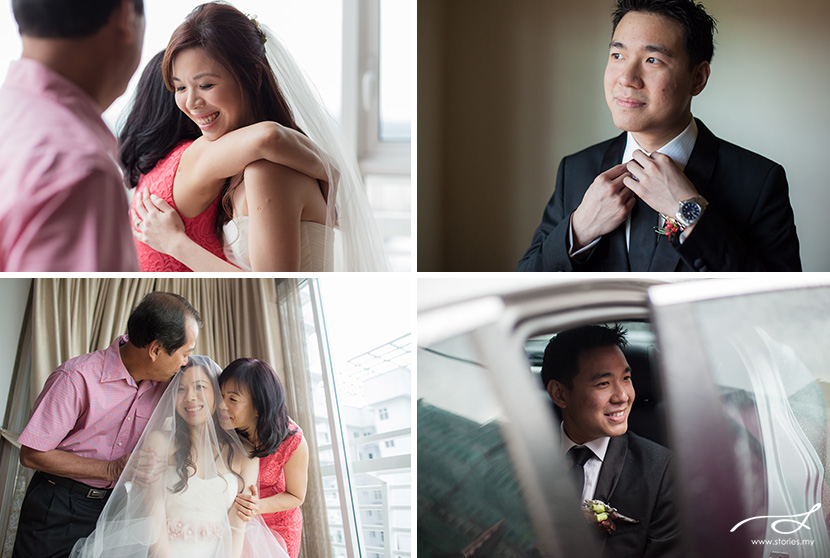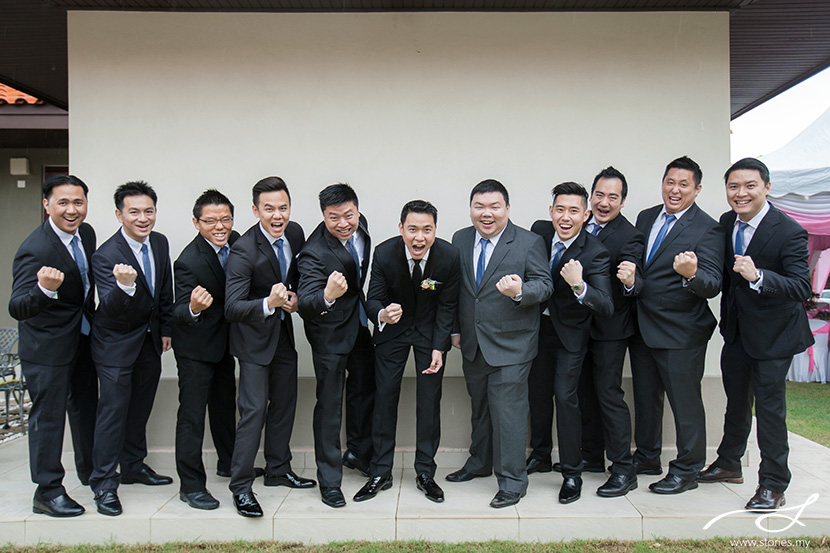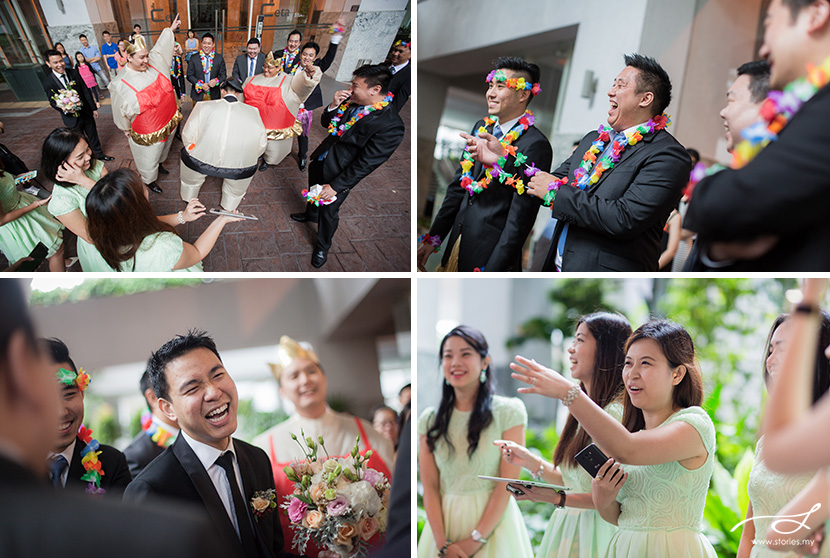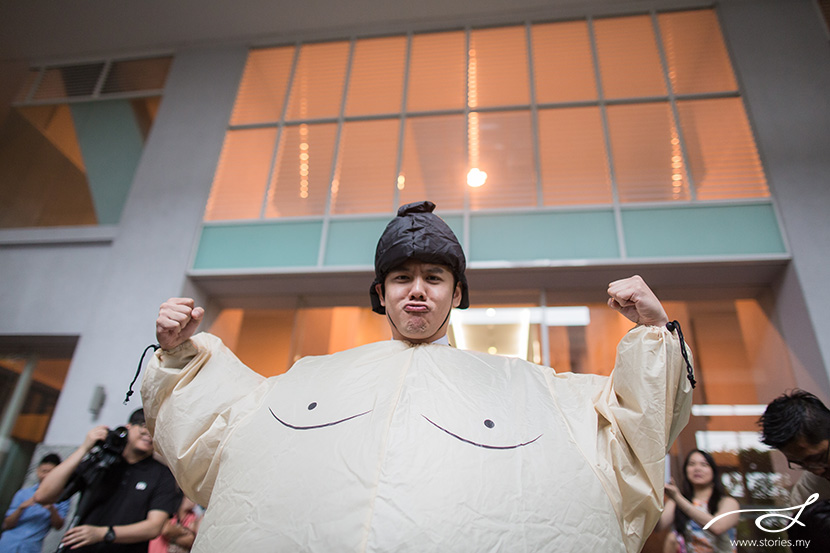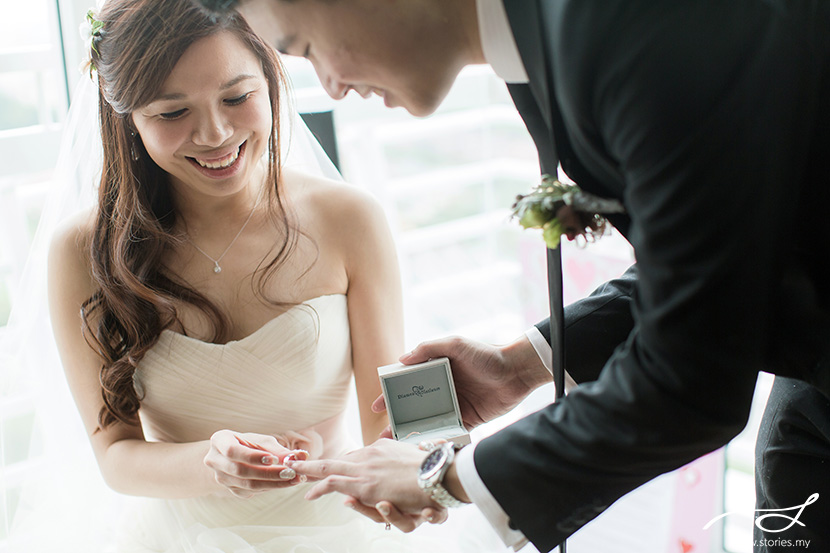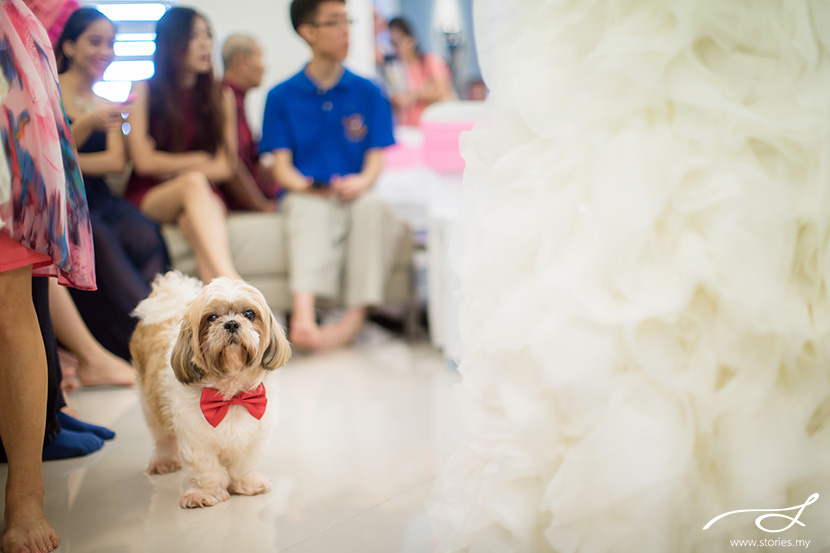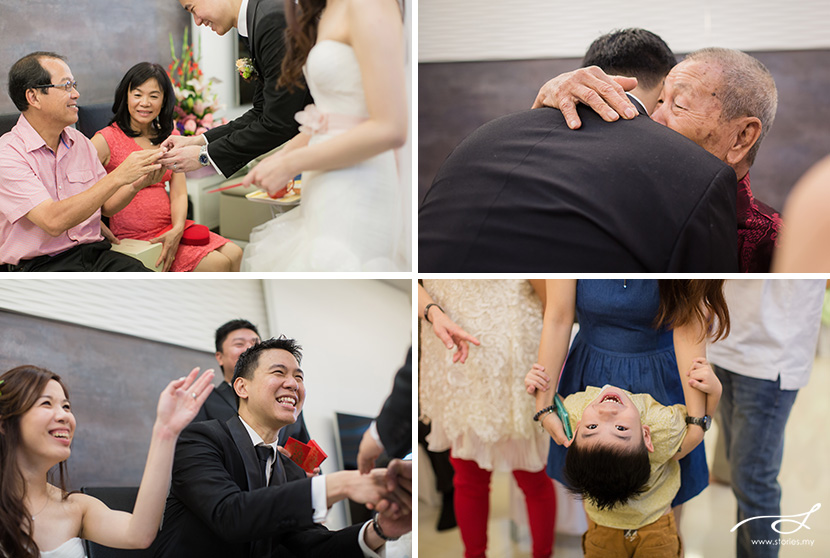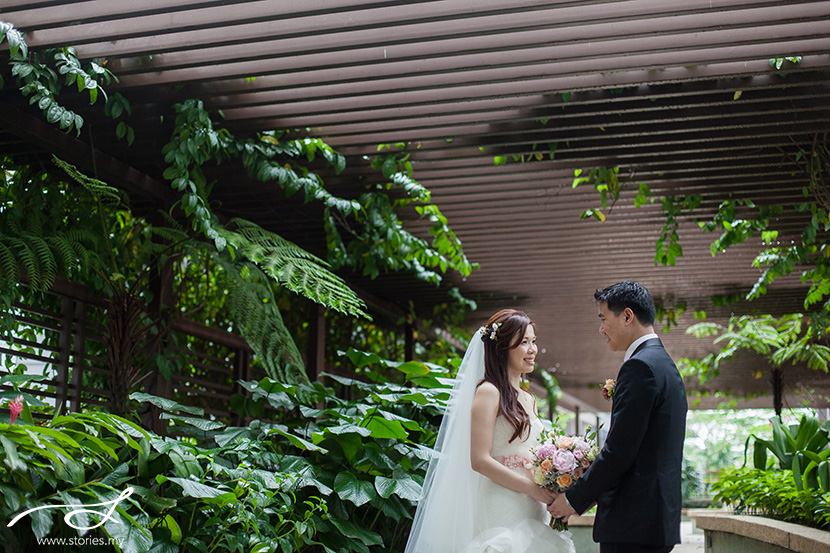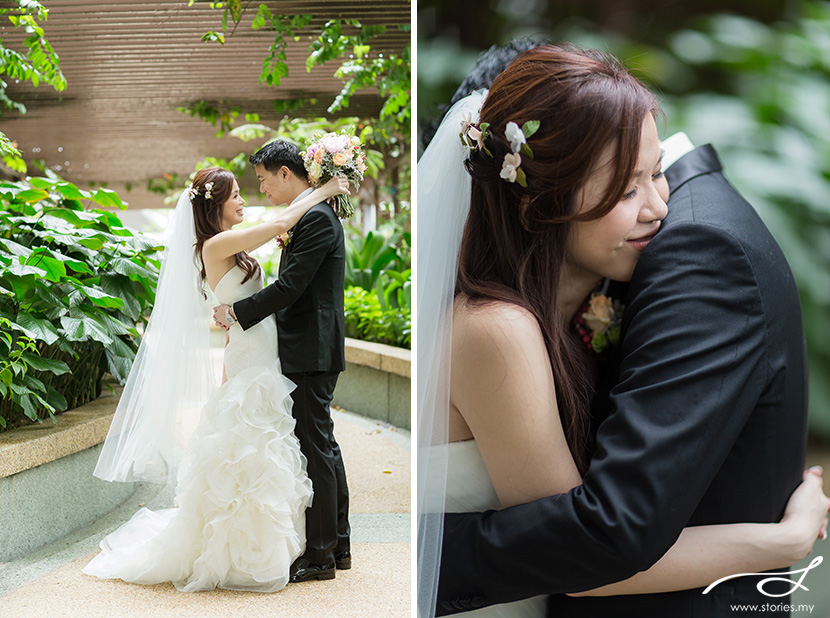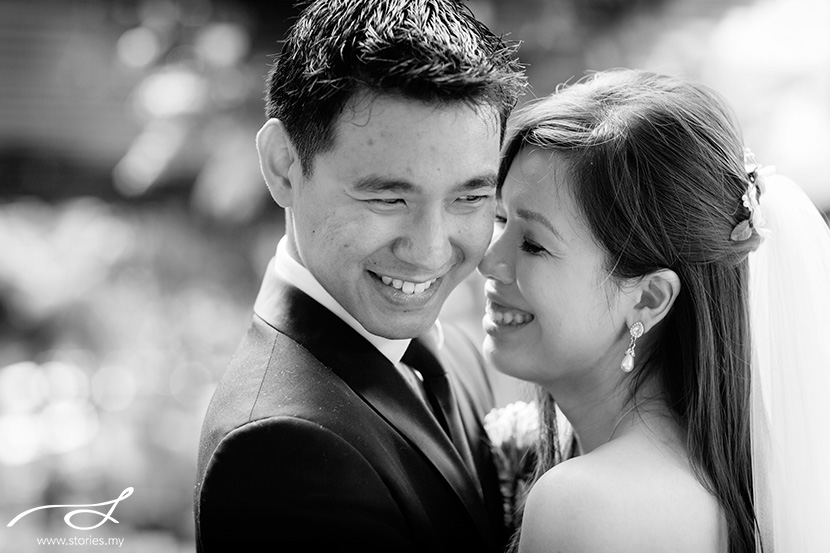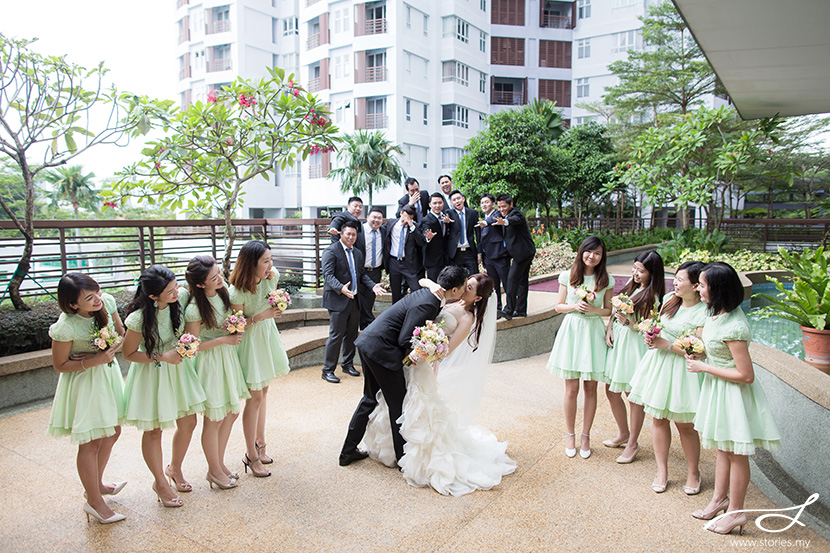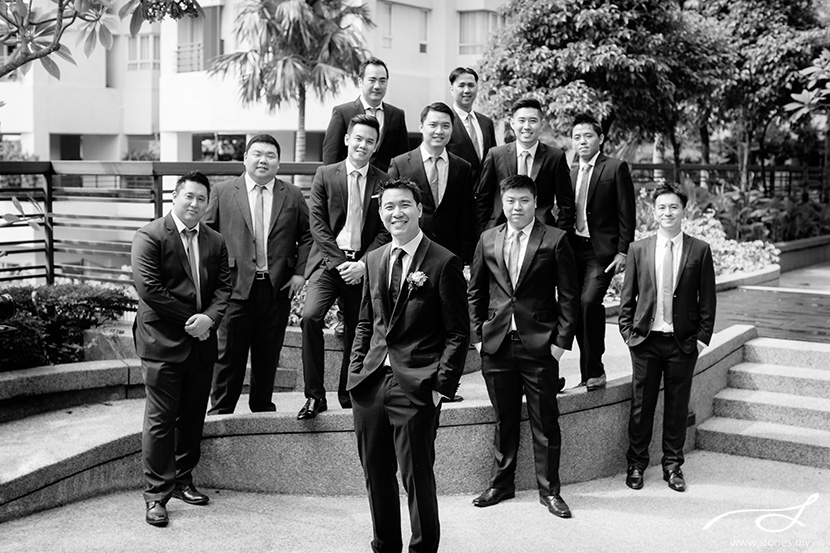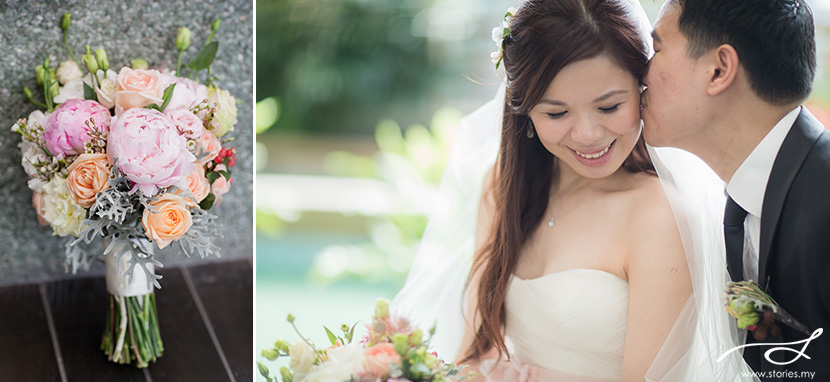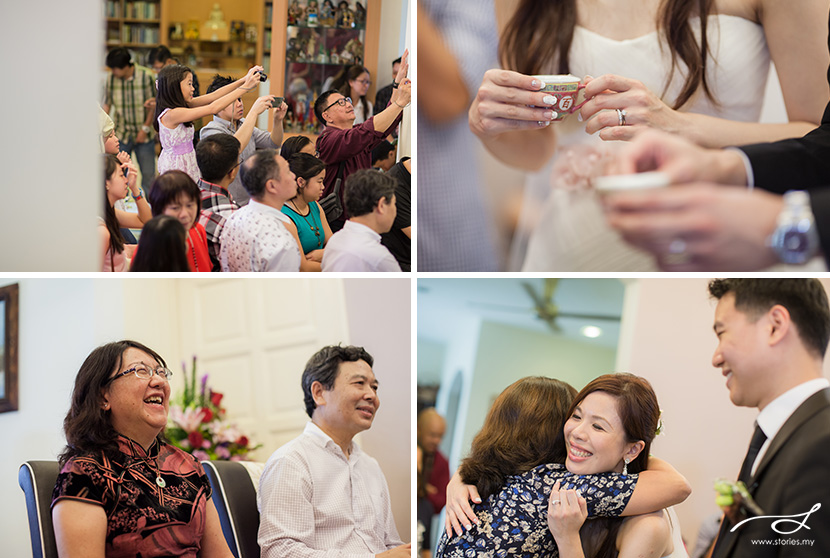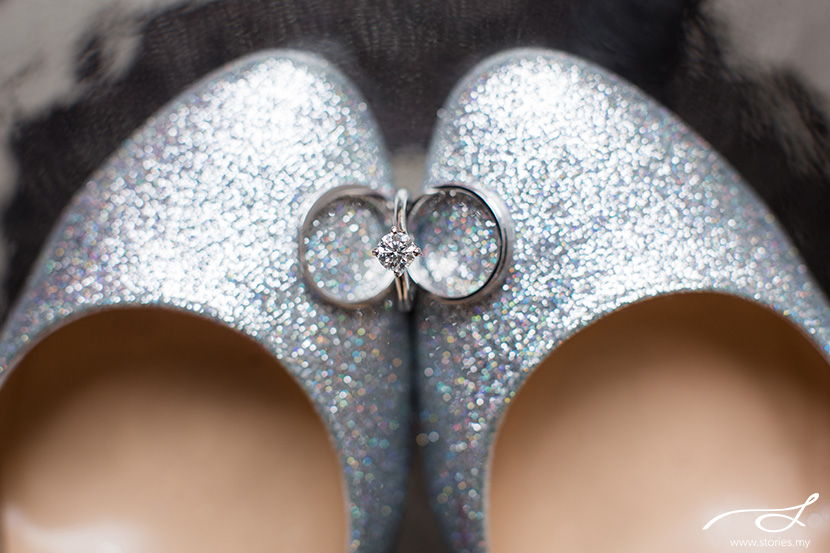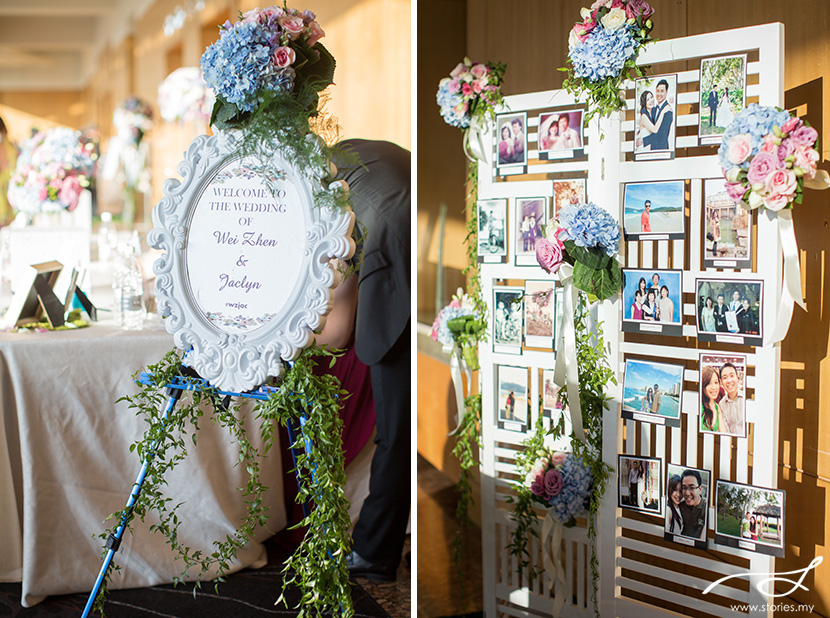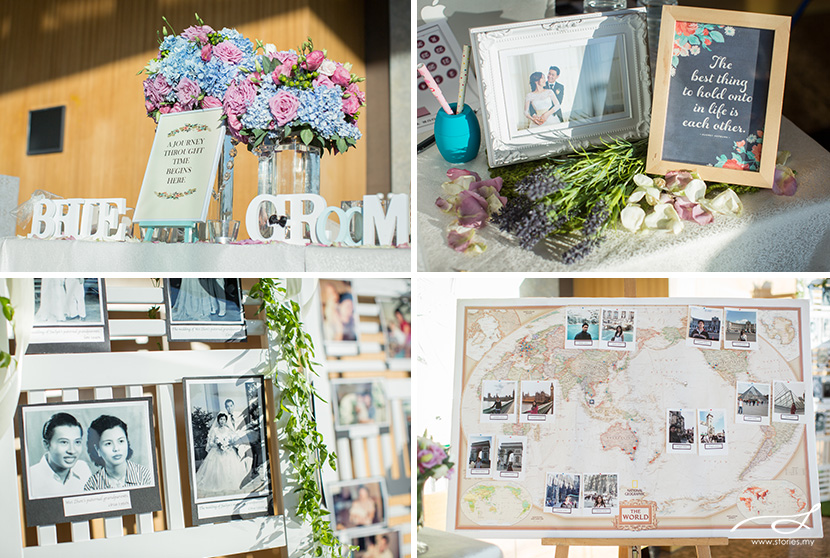 Their proposal story revolved around a trip to Hawaii, a rented limousine and a jigsaw puzzle… watch their video to hear the full story from Wei Zhen…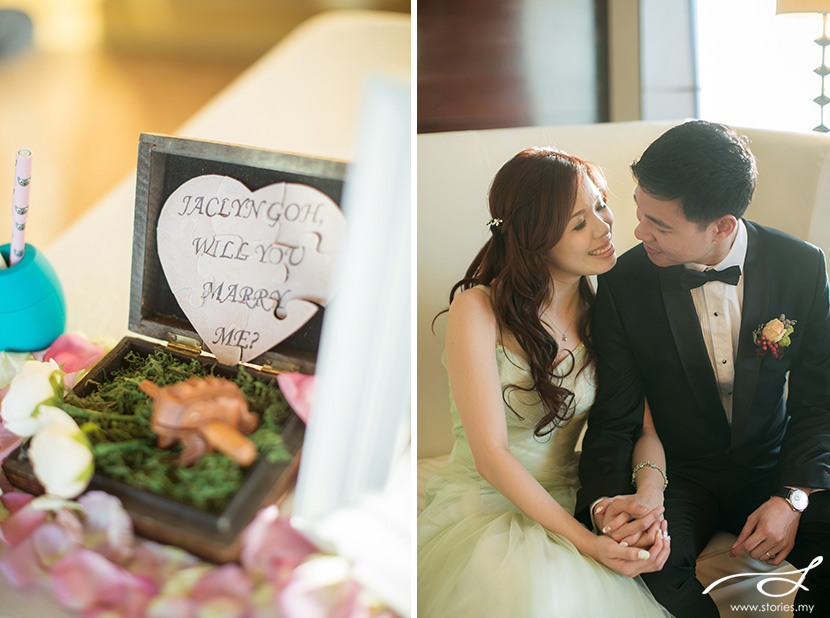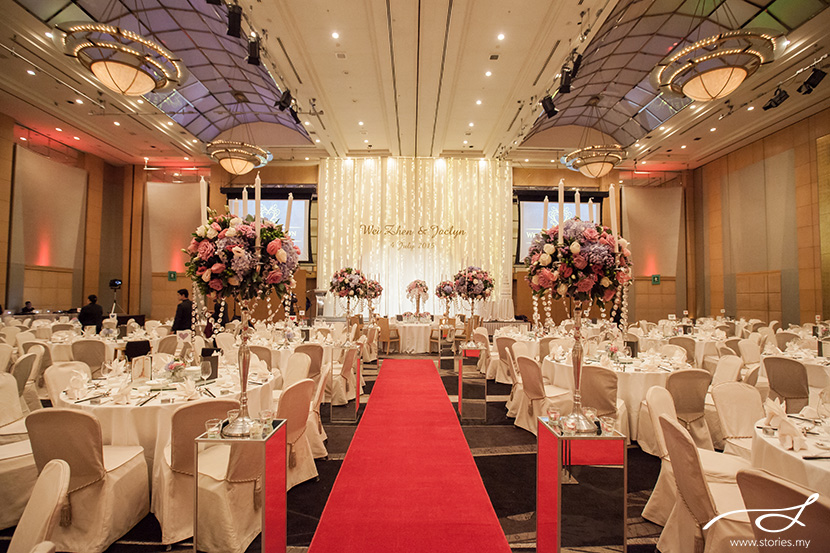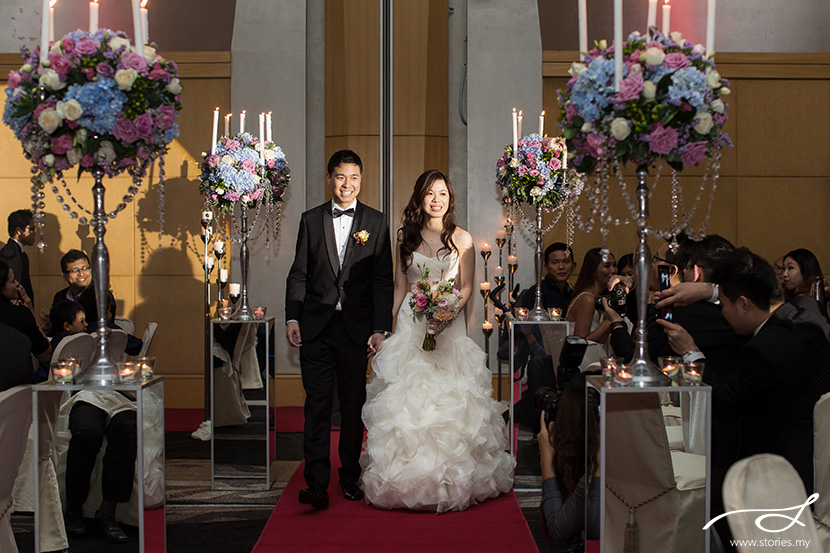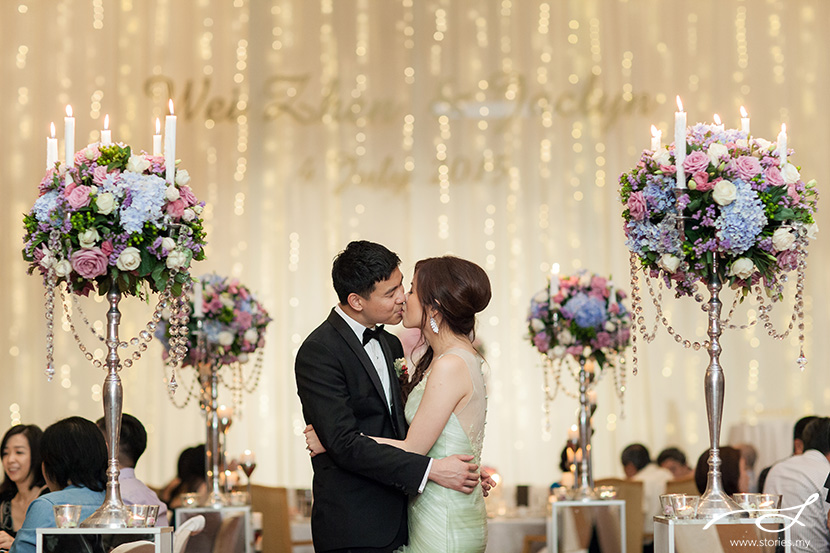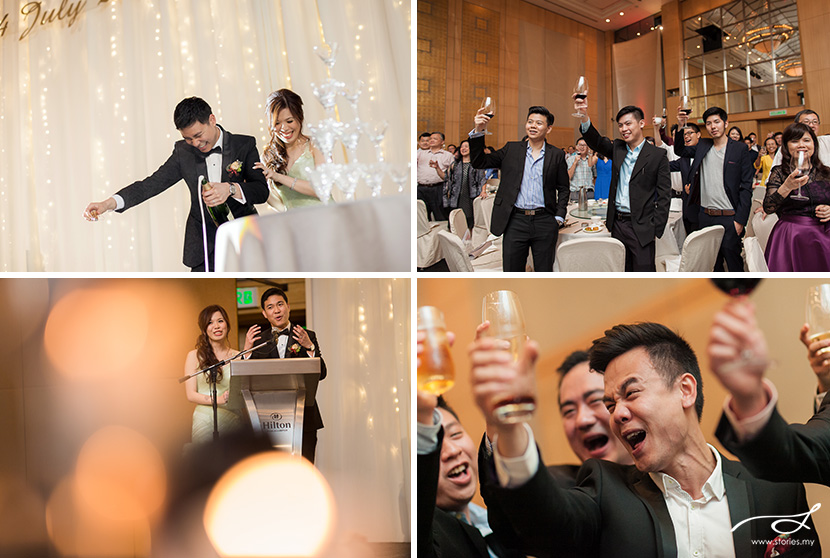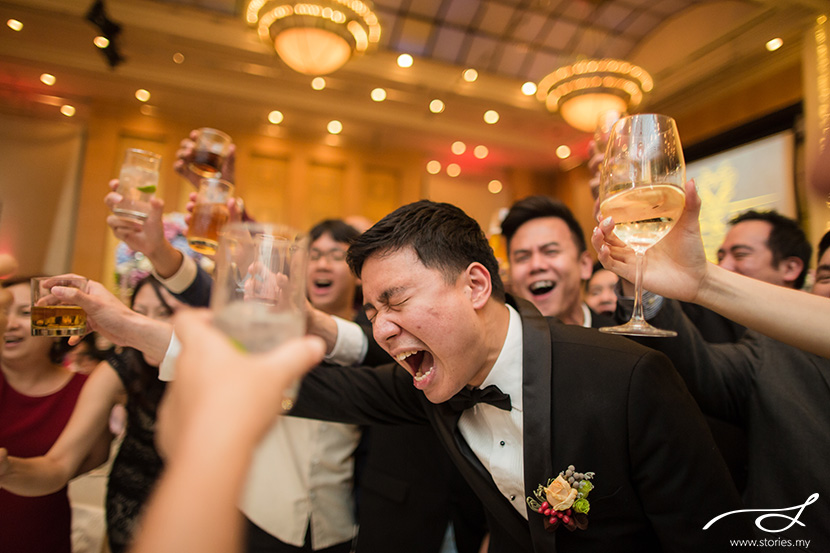 Wishing the both of you many more years of excitement in the fast lane (with the car of your dreams, Wei Zhen!), lots of coffee stops for Jaclyn, and lots of sweet moments in between!
Credits:
Photographers & Videographers: The Stories Team (Grace, Jamie, Chi Yin, Delvin & Choo Cherk)
Dinner Reception: KL Hilton
Groom's Attire: Hugo Boss
Bridal Gown: Vera Wang
Evening Gown: Celest Thoi
Shoes: Kenneth Cole (Groom), Christian Louboutin (Bride)
Make up & hair: Hikky from Number76
Decorations: Flower Frenzie
Stationery: Zazzle, Vistaprint
Dinner Entertainment: Sixteen Strings