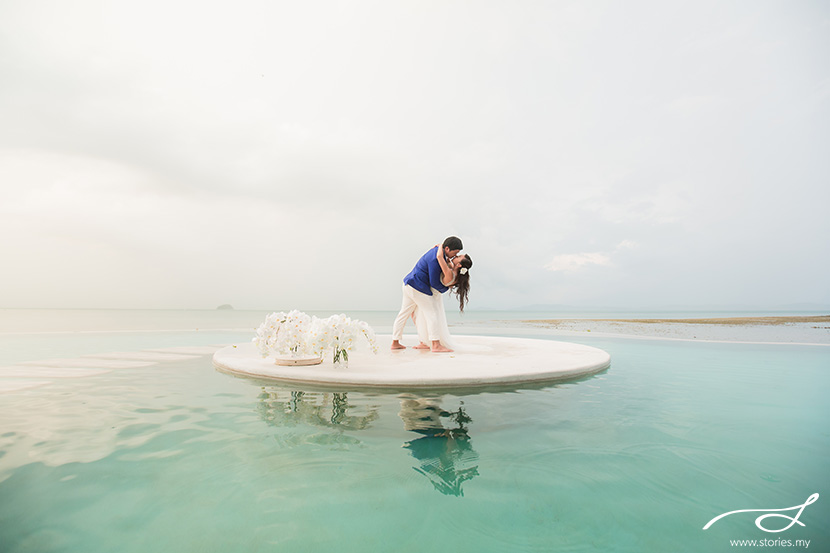 Part 2 of Andrew and Katrina's celebration continues, after their KL wedding events. It was my first time to Naka Island, Phuket and it was such a good experience being there. Thanks to the couple, I managed to also have a little break before the wedding and dipped in the sea, tried paddle boarding and cycling to my villa (which I decided was definitely more tiring than my full wedding day shoot, even though the ride lasted 10 minutes uphill).
Their ceremony was held at the royal horizon pool villa and it was just gorgeous, despite the rain that delayed the start of the ceremony. When we began, there was a beautiful rainbow overlooking the villa. It was a full rainbow too! Well, Andrew definitely found his pot of gold at the bottom of the villa, and it was Katrina!
So one of the things I discovered about Andrew and Katrina was that they can carry out an entire conversation by singing it in tune. They certainly know how to have fun together!
You have to watch the wedding video highlights below of their wedding day. It's a pretty long highlight – 10 minutes, but there was just so much going on that we had to extend the highlight! Their first dance at The Majestic was sooo much fun too. Check it out here.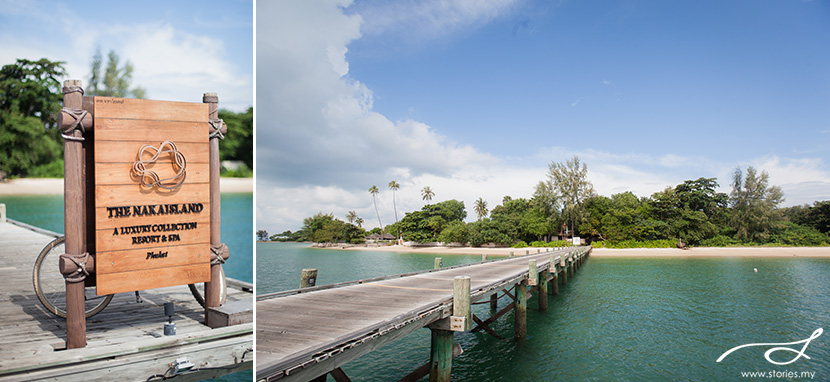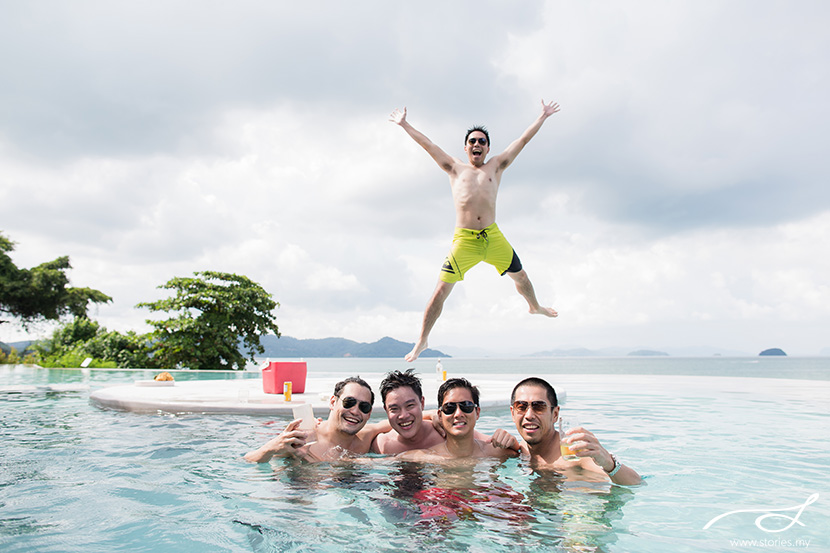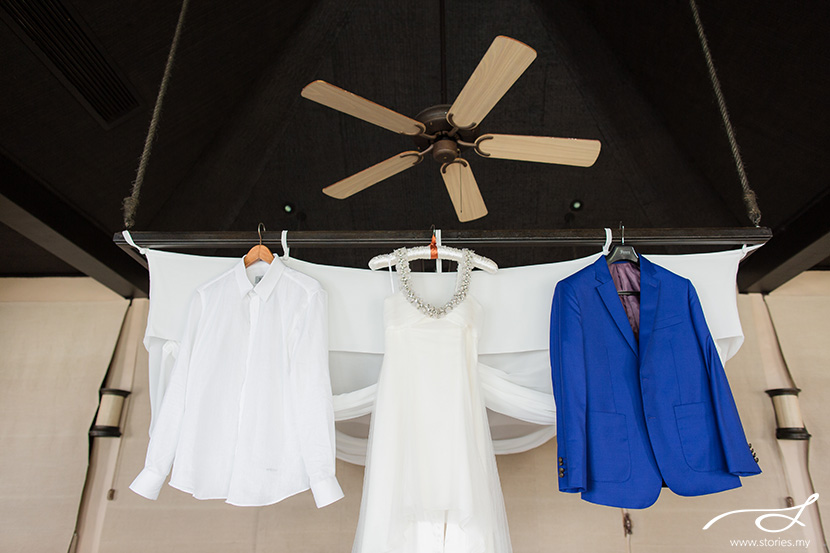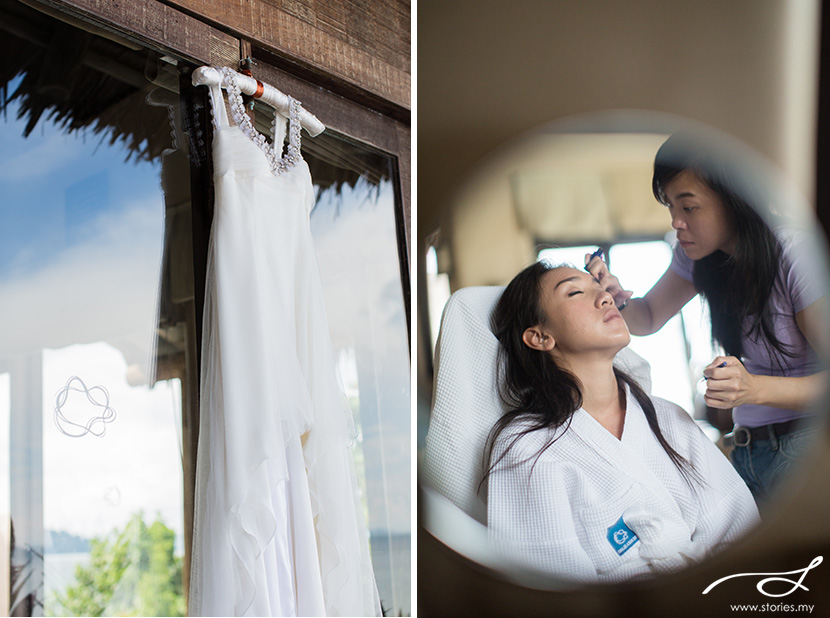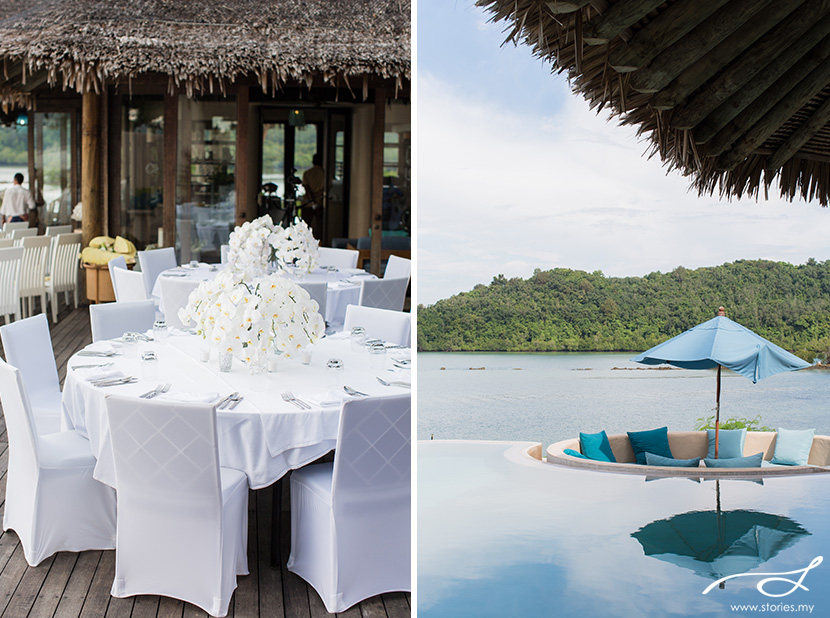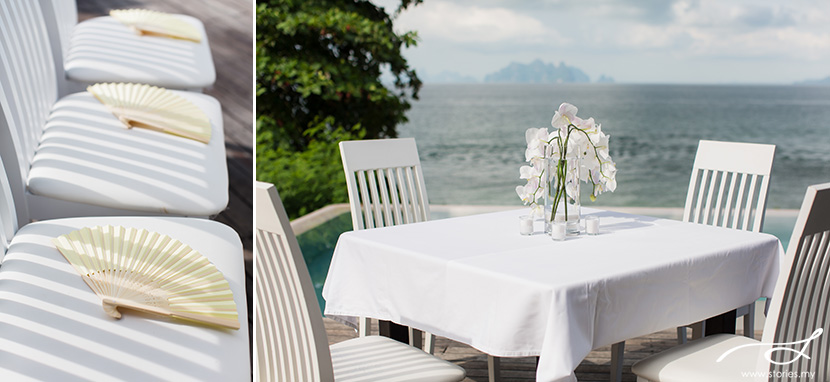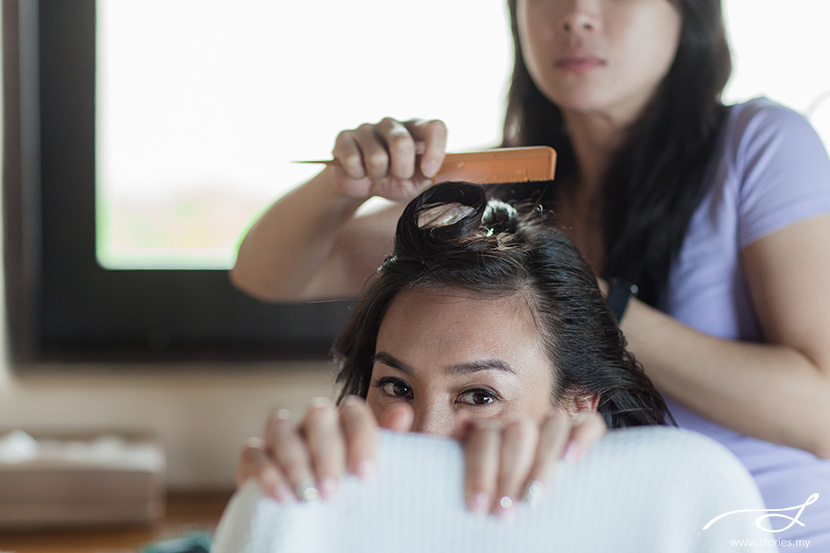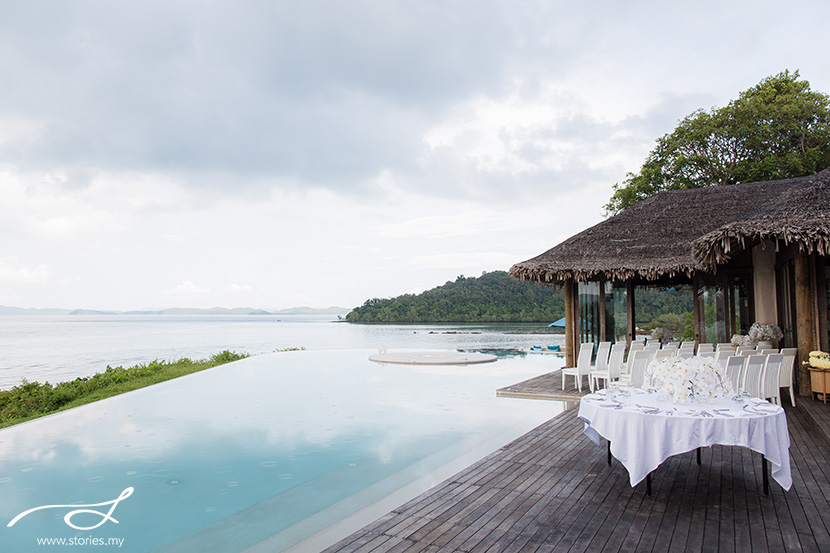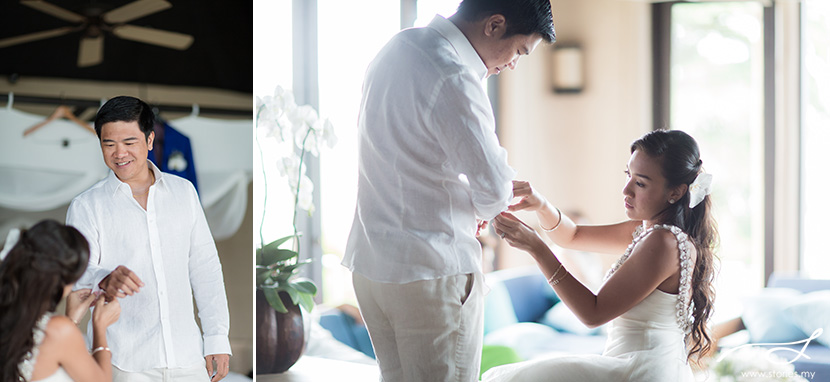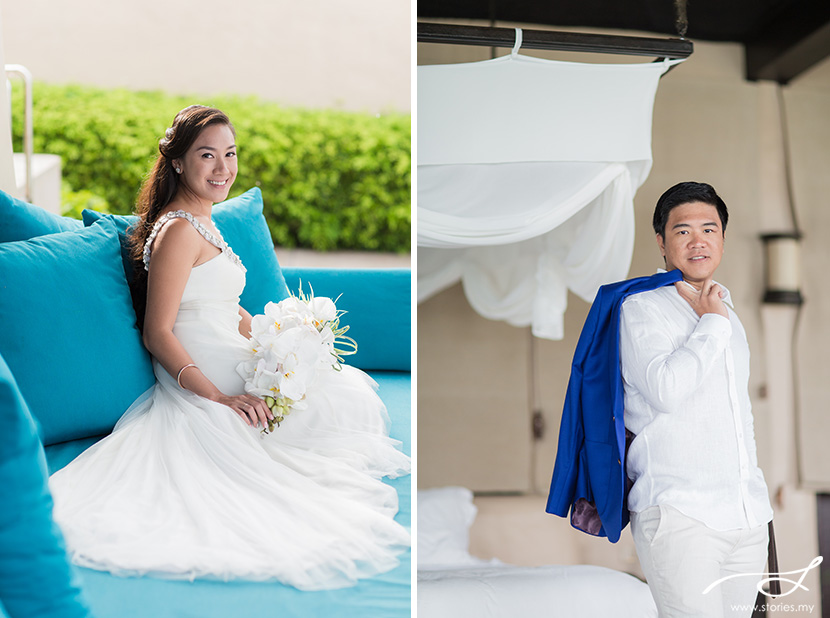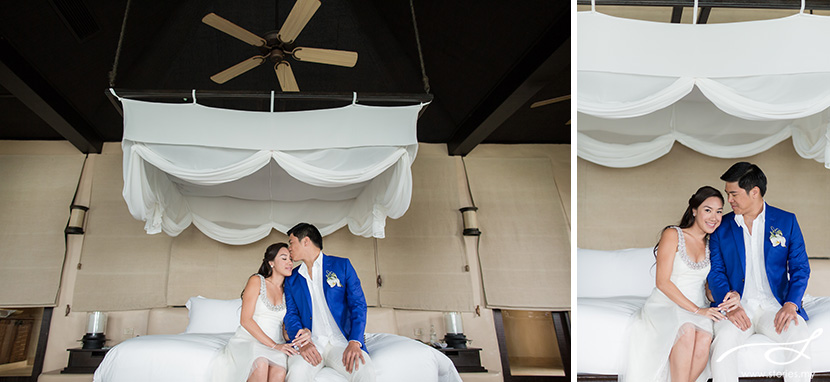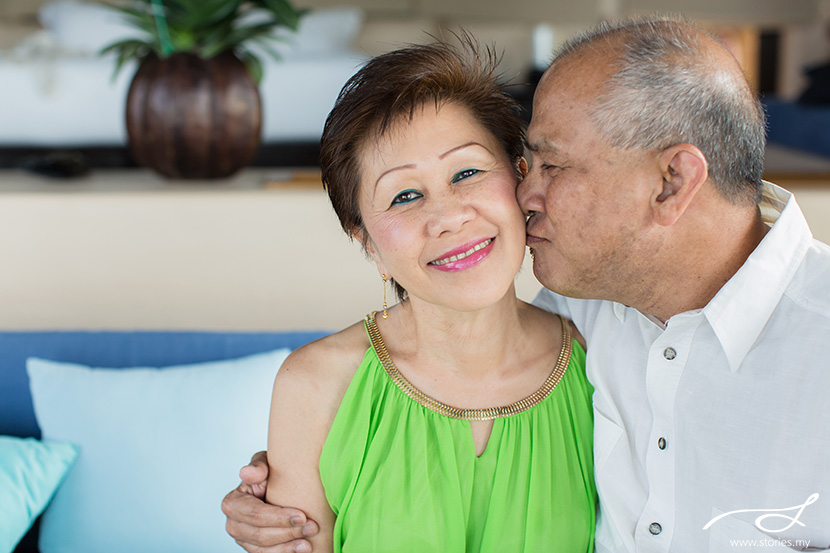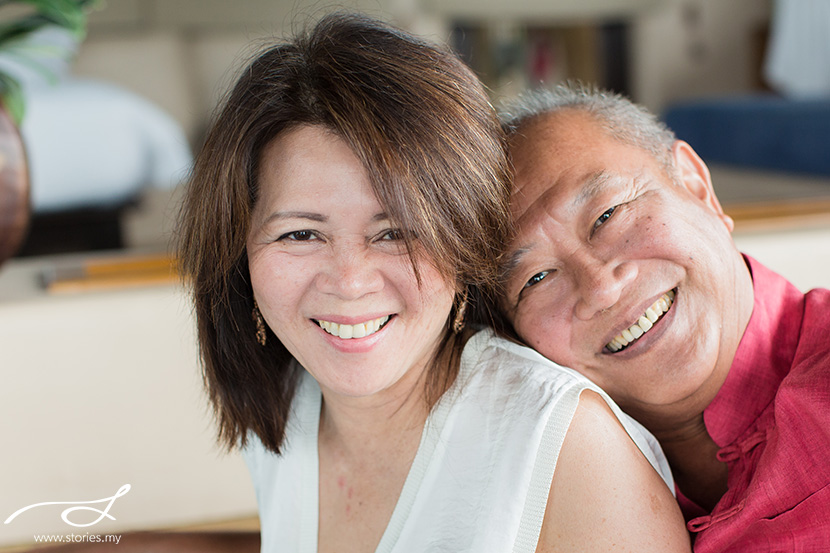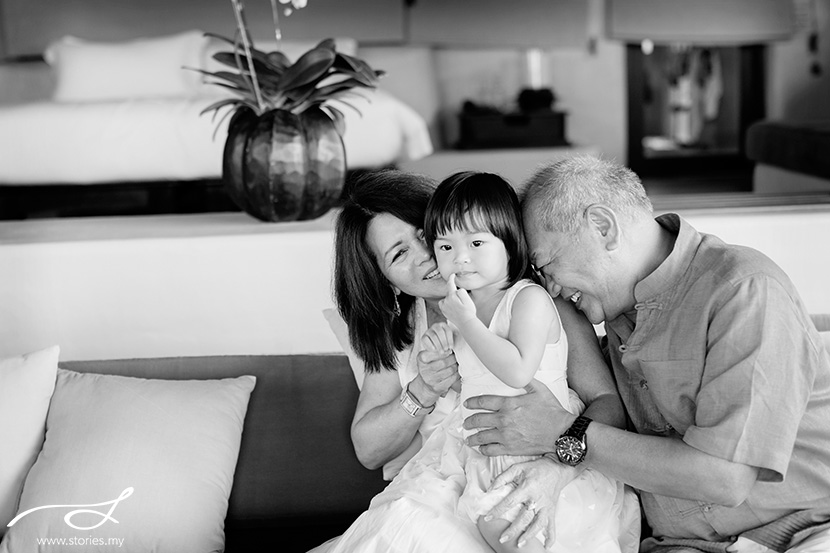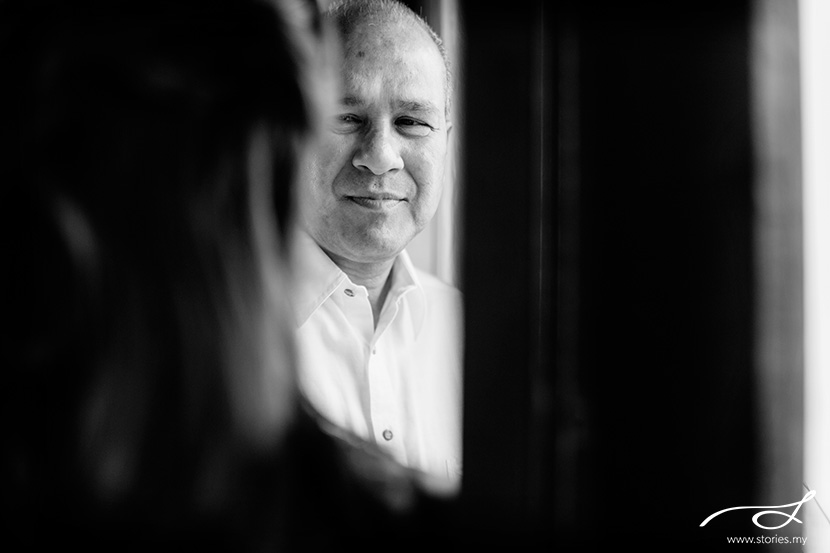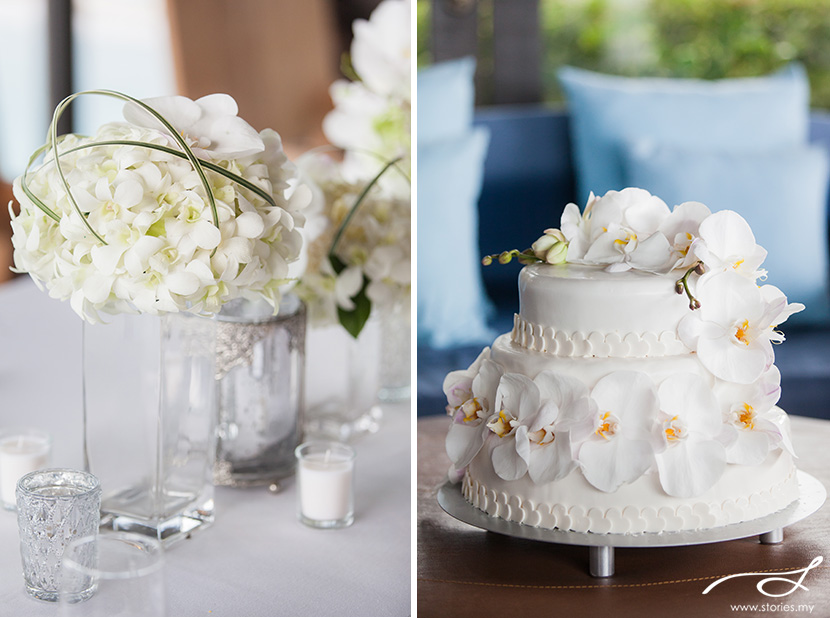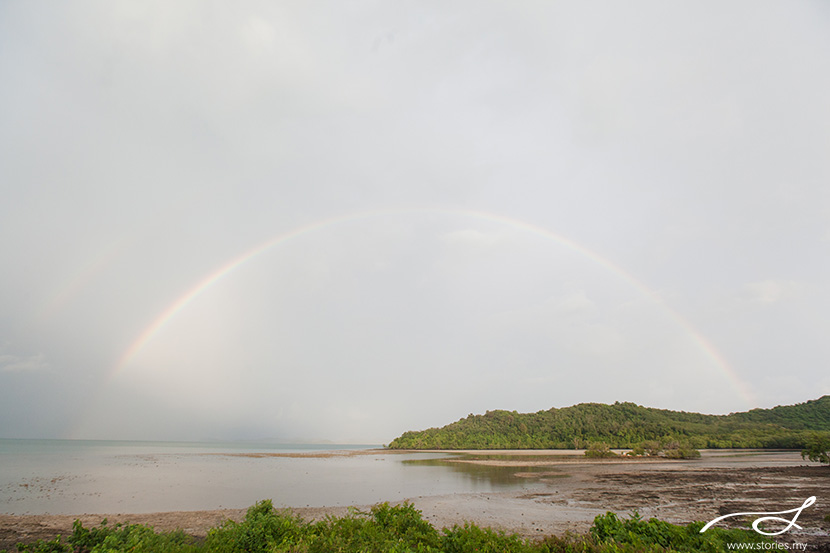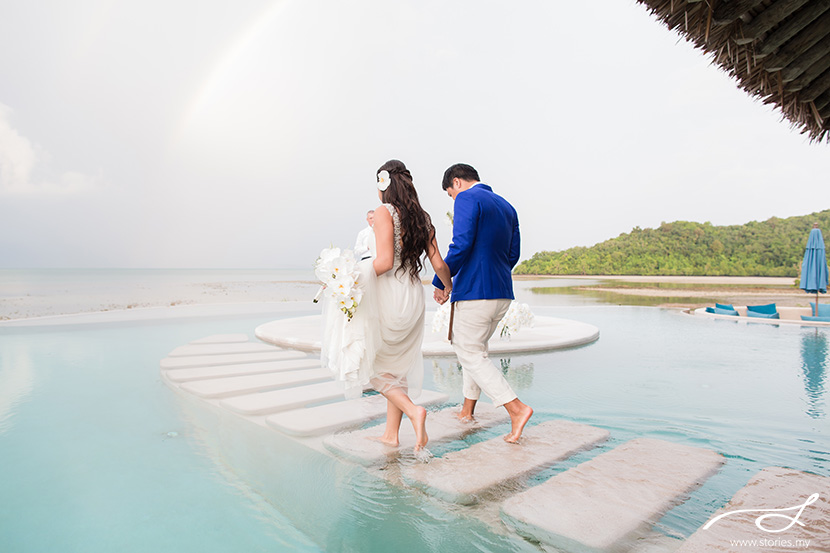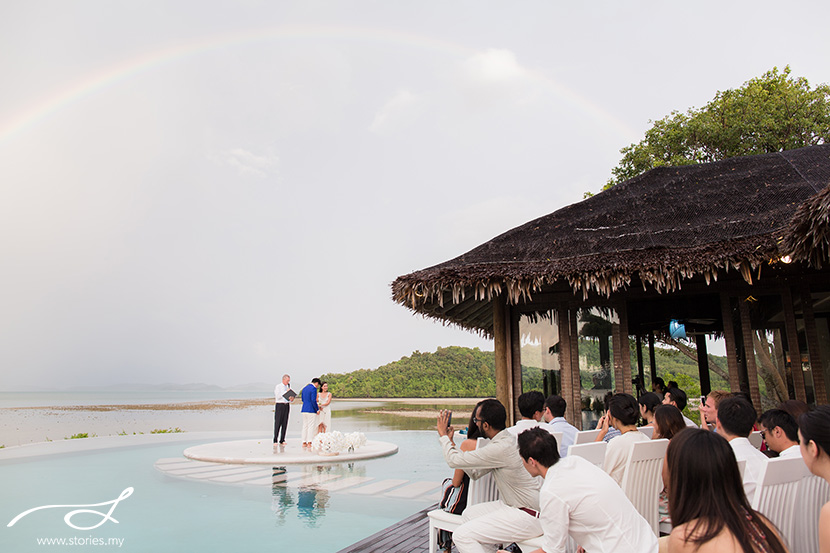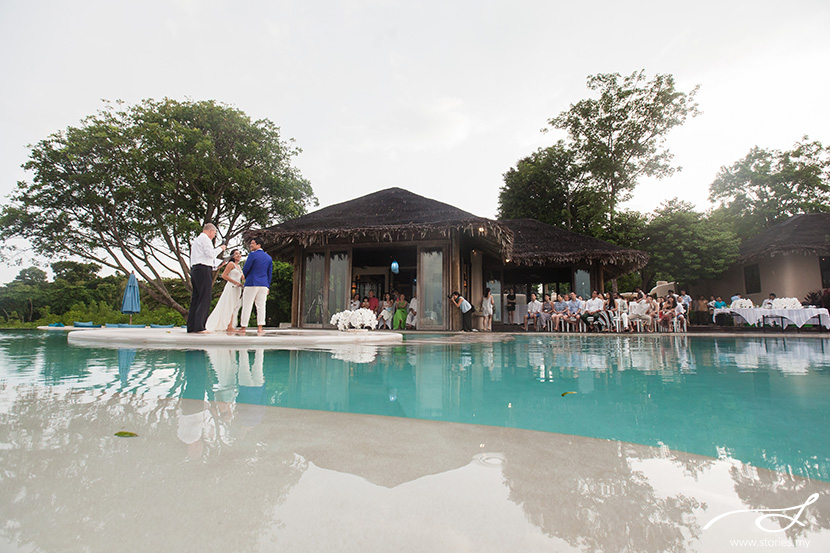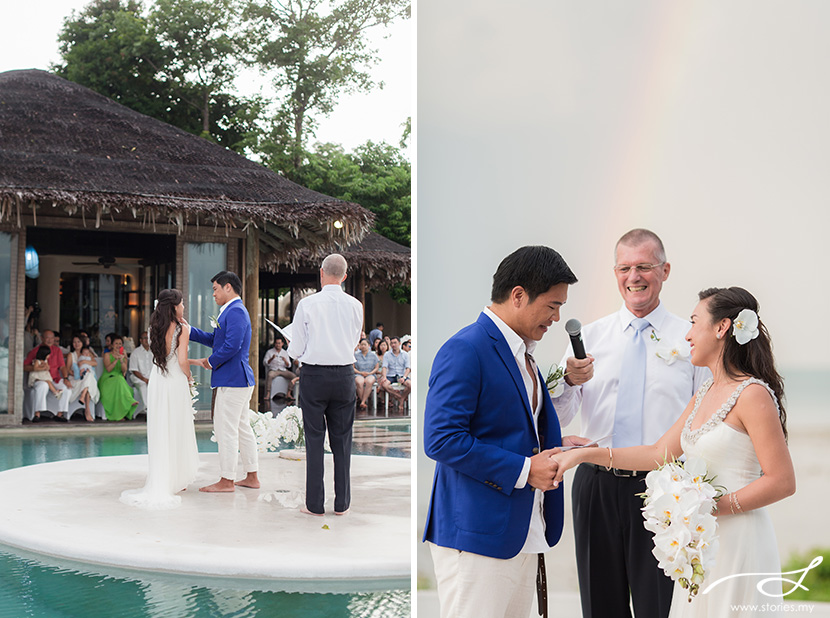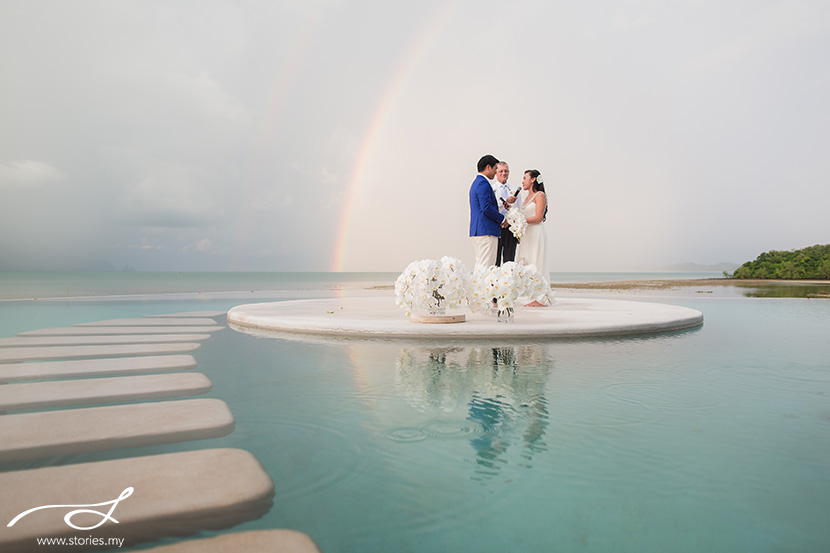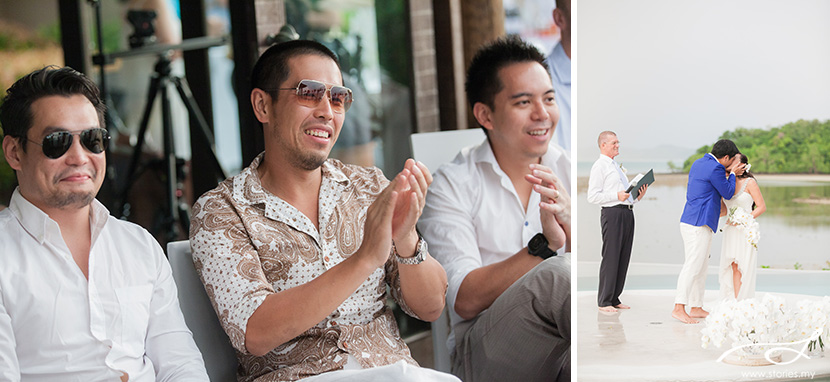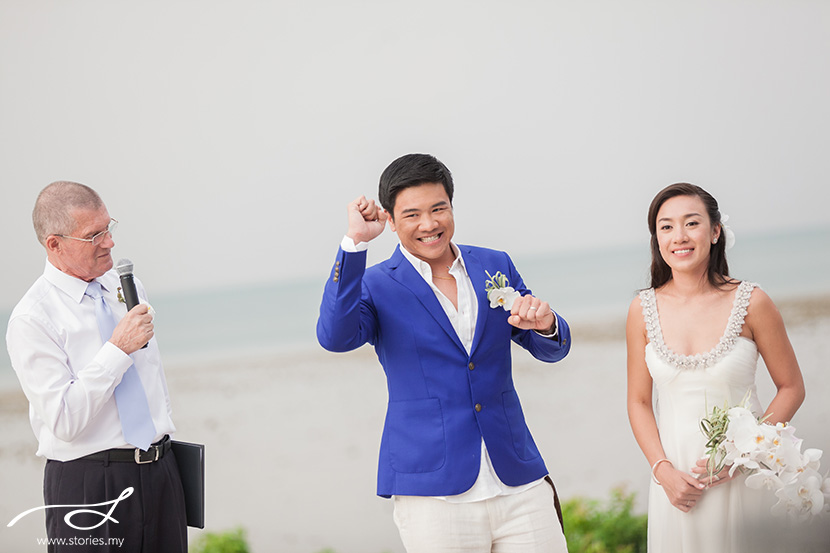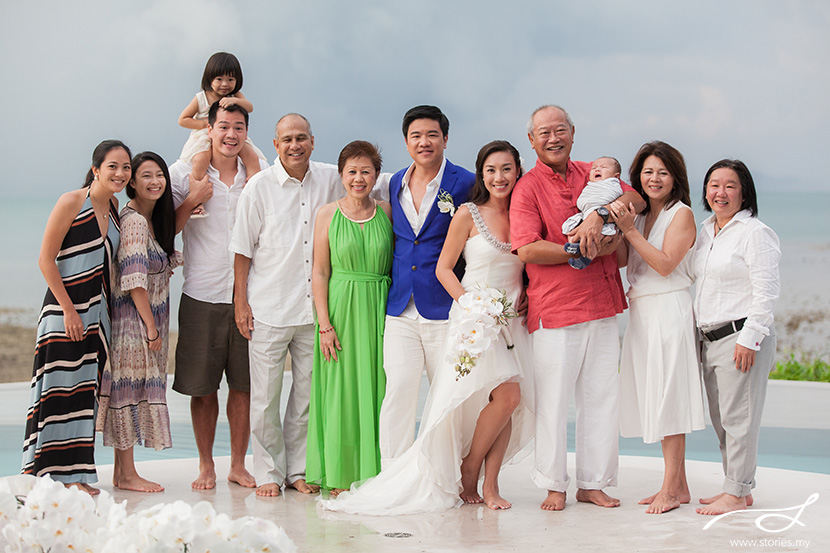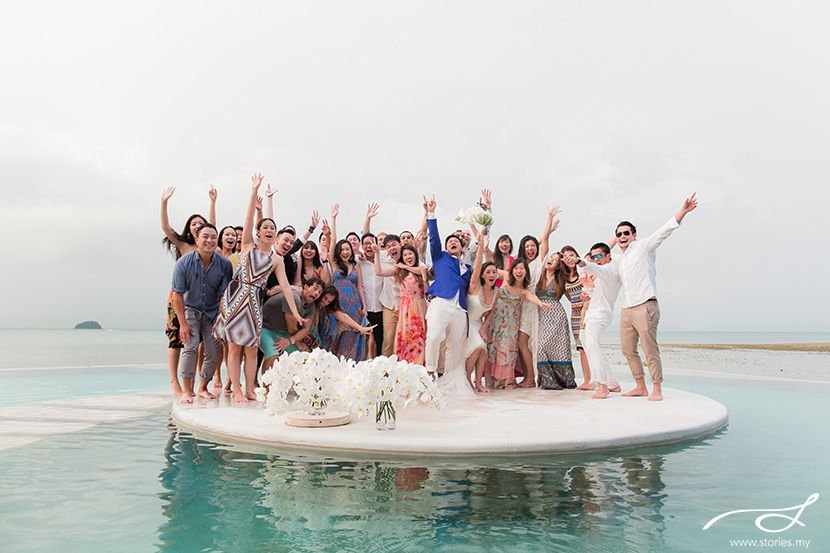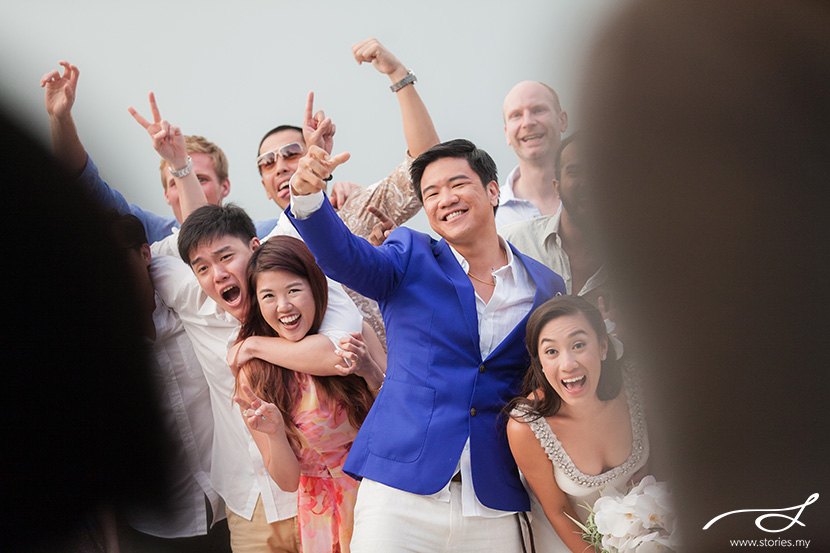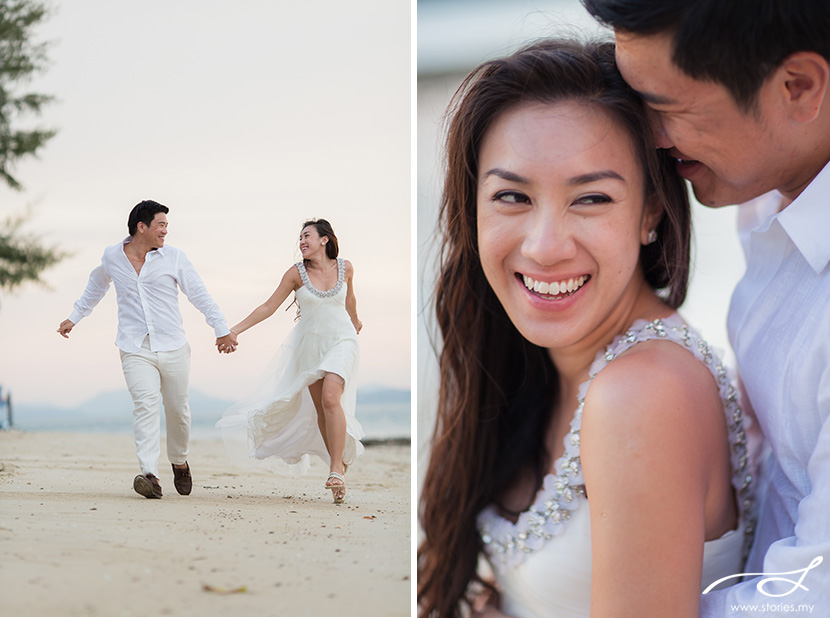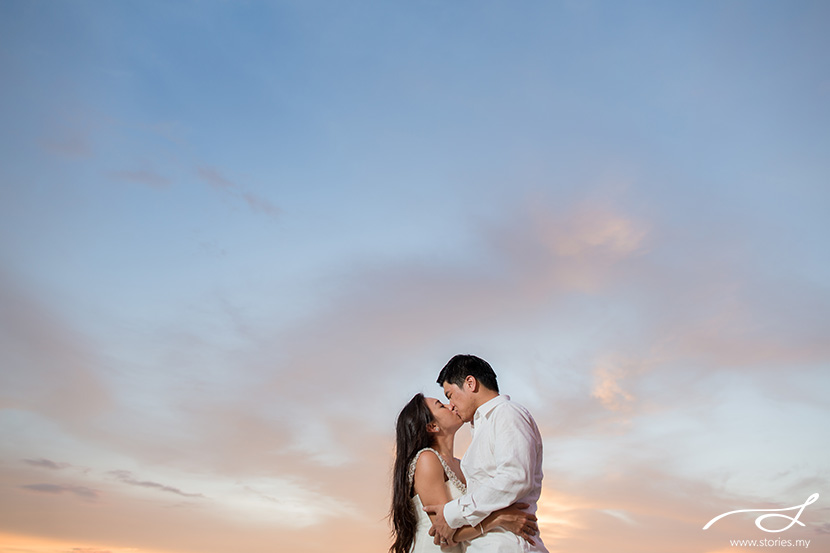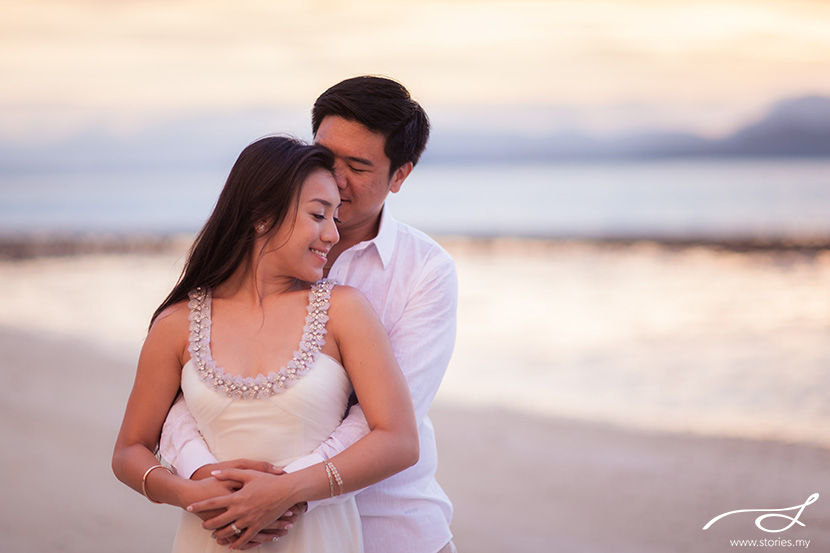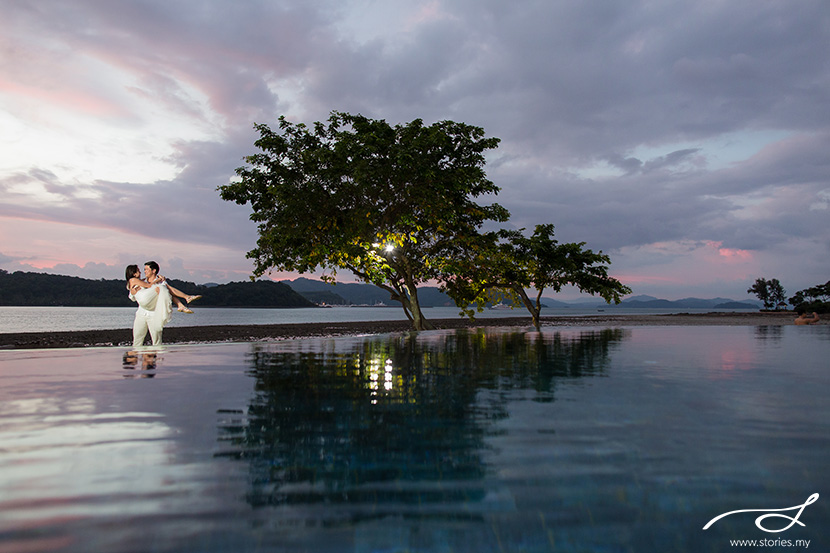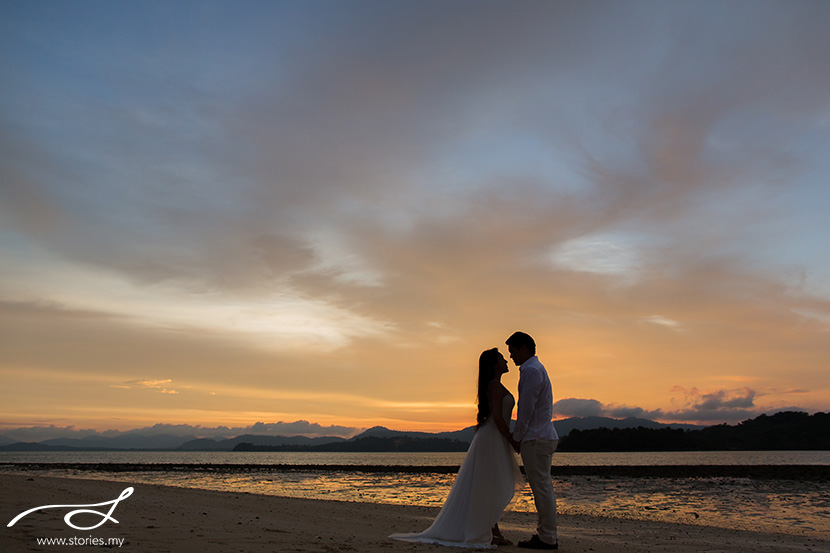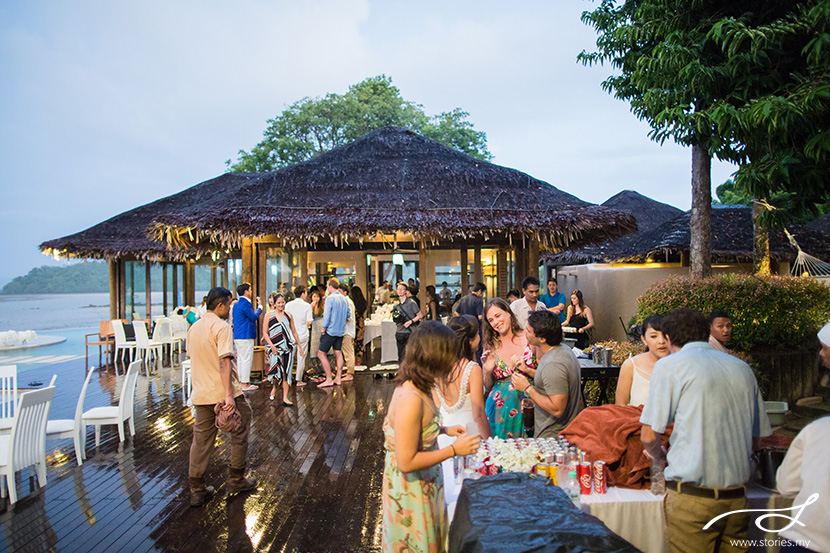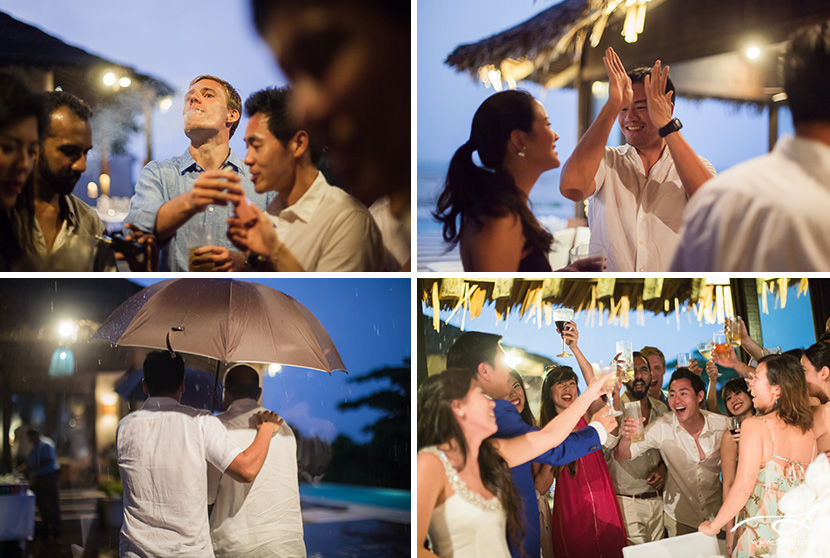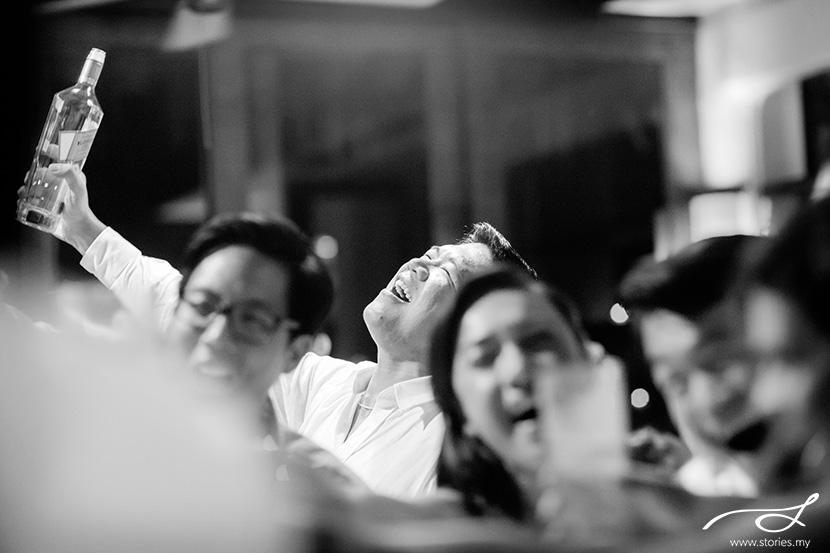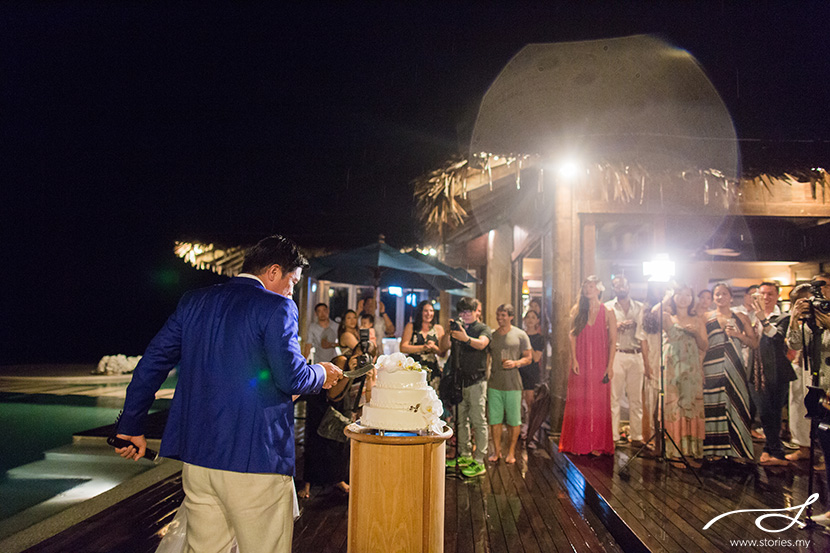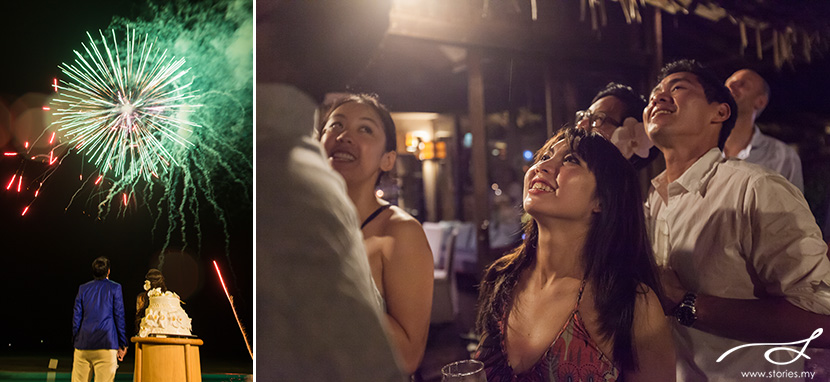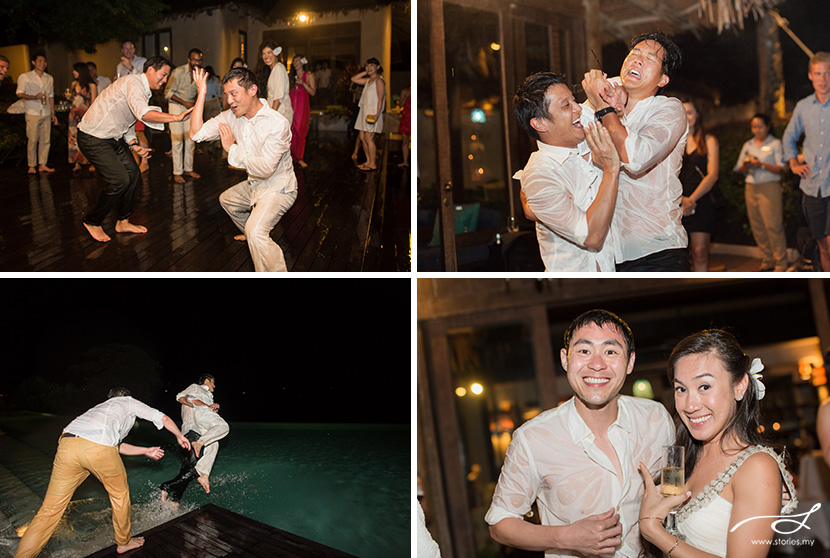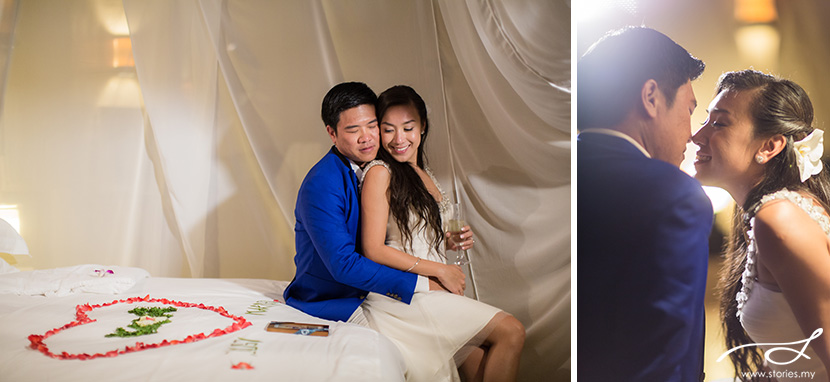 Credits:
Photographers & Videographers: Stories.my team (Grace, Jamie, Samantha, Ismael, Chi Yin, Delvin, Choo Cherk, Aloysius, Khai Soon)
Outdoor villa Ceremony: Naka Island, Phuket, Thailand
Church Ceremony: St Thomas More, USJ
Dinner Reception: The Majestic Hotel, KL
Wedding Gown: Wilka
Wedding Planner & Decorator: Mint Events & Soirées
Bowties: Knotted
Make up & Hair: Michelle Touche