The first time Arvind met Dhanya, she was probably about 2.5 feet tall, a petite little girl running around in a Malaccan kindergarten. It was years later at a tuition class when Dhanya was taller, that Arvind met her again. Six years later, they bumped into each other again in Malacca while hanging out with different groups of friends. Fate had it that Dhanya had to travel to India to complete her final year in dentistry school while Arvind had to leave on a sailboat for work. His 6 month sailing voyages meant that it was difficult to initiate contact with Dhanya but every now and then, she would get an unexpected satellite call and email. Despite the long distance relationship, love bloomed.
Their wedding ceremony was held in Malacca (naturally!), the city where they were born in. Since it was a marriage of two faiths, Arvind and Dhanya had two different wedding ceremonies – a Christian and a Hindu wedding. I had never been to this temple in Malacca before, but the beautiful blue walls with lovely doors enchanted us. We'll share the photos from the church wedding (and video highlights) in a separate post. Enjoy the photos!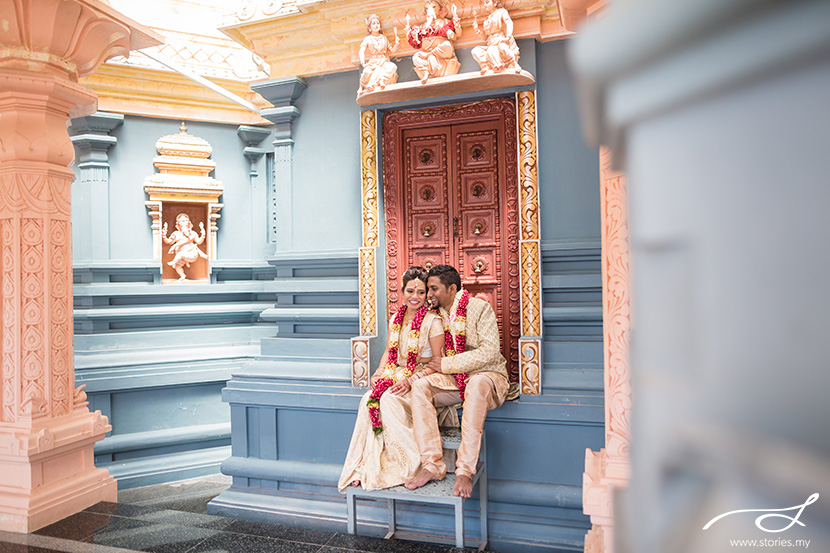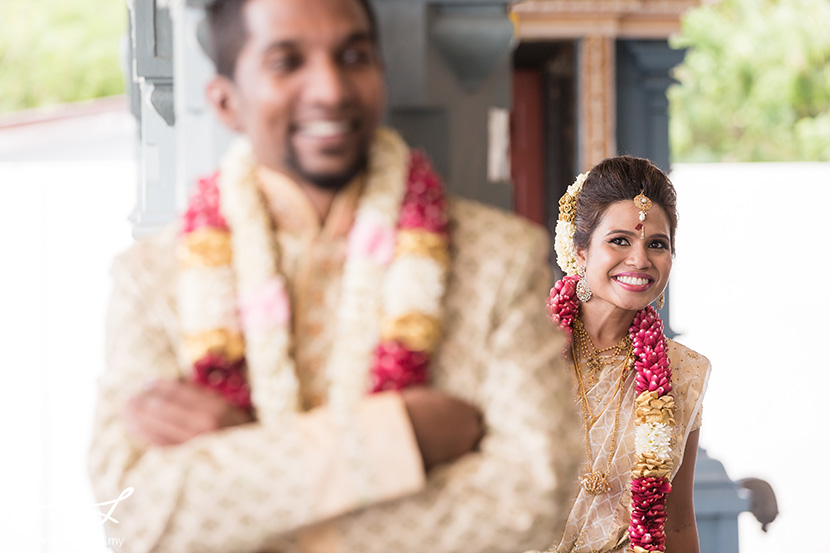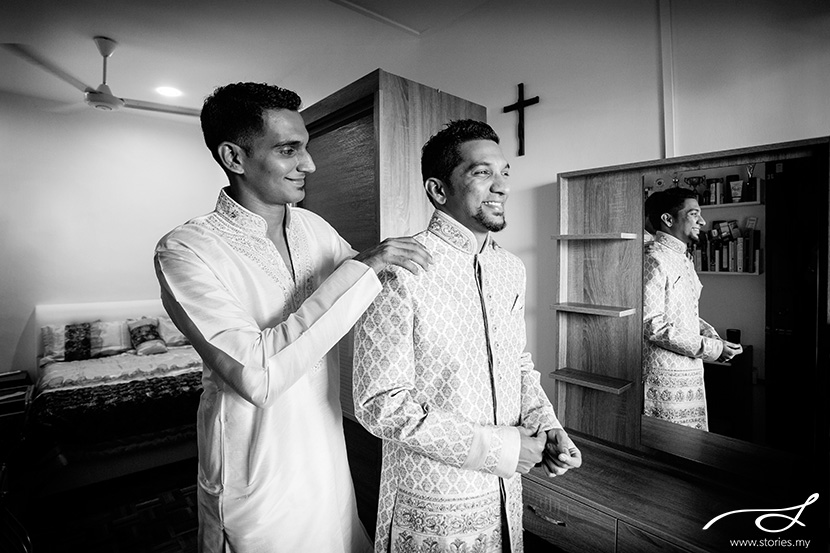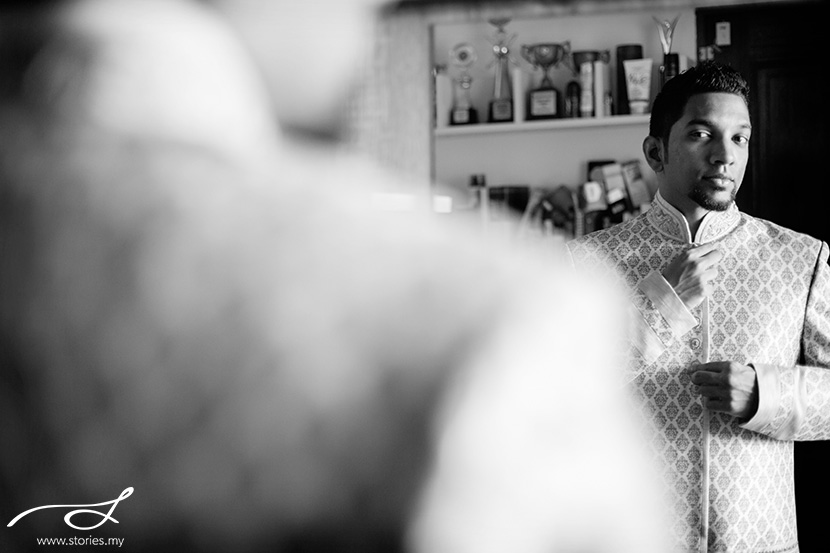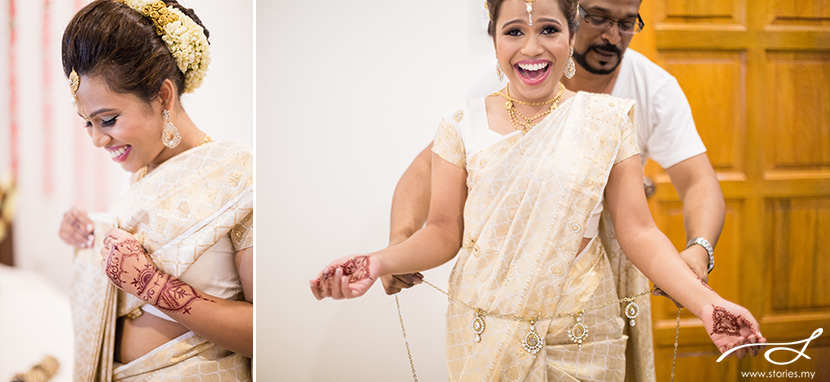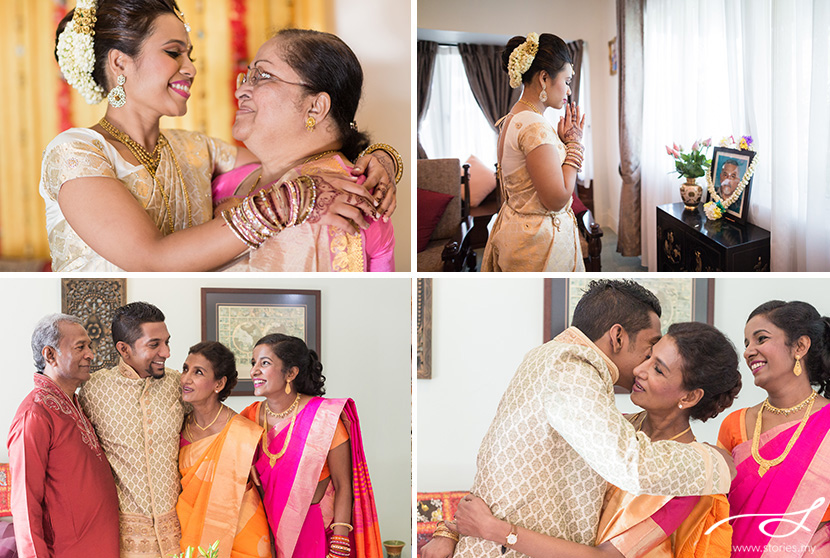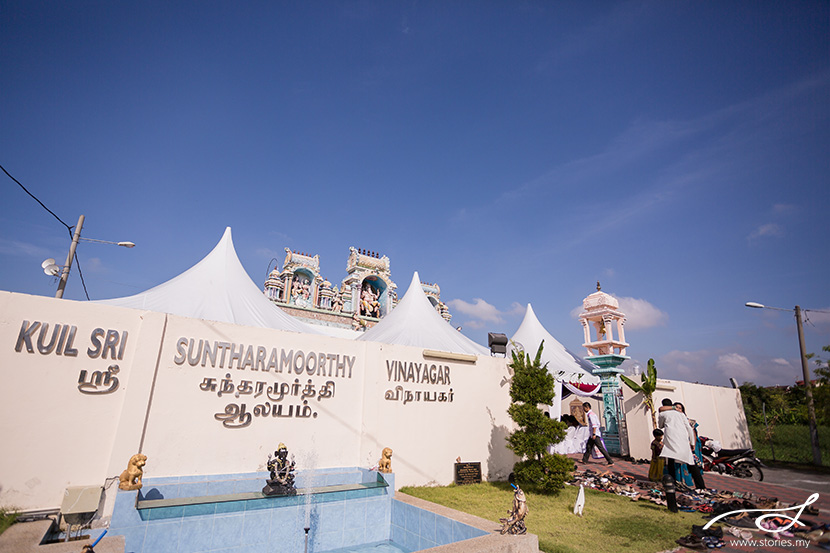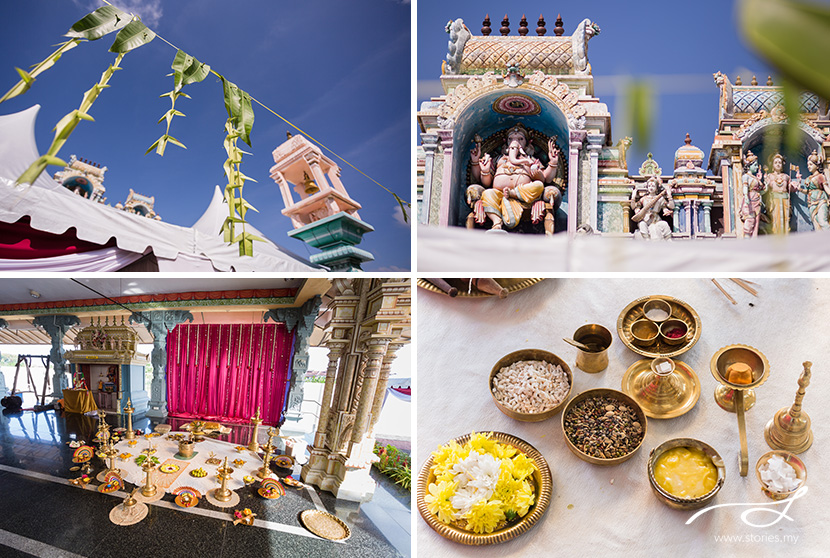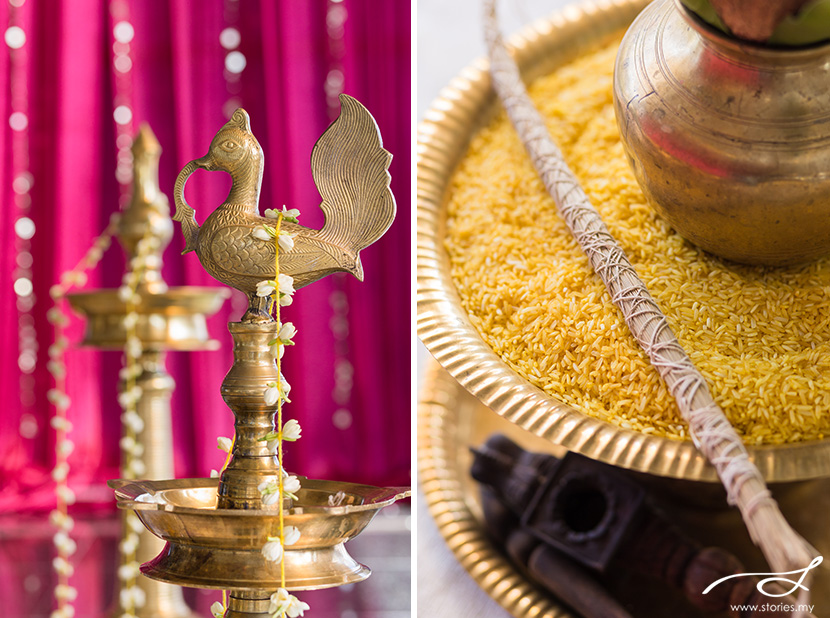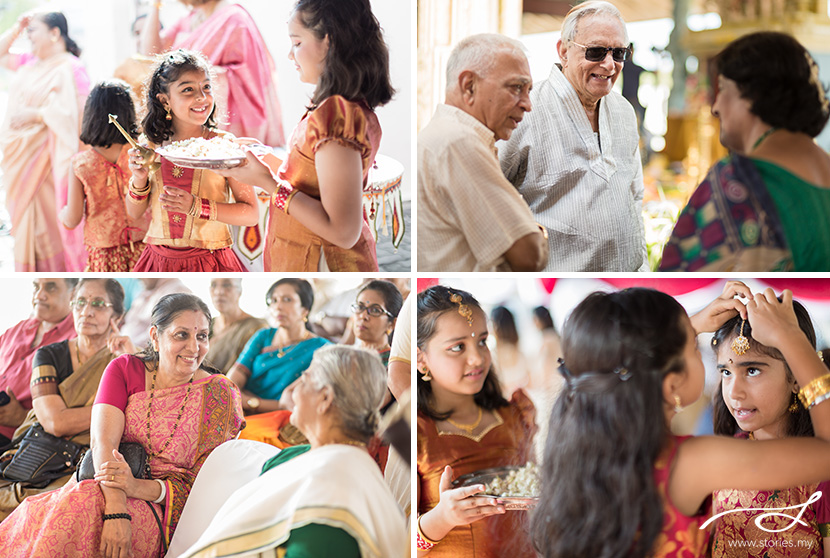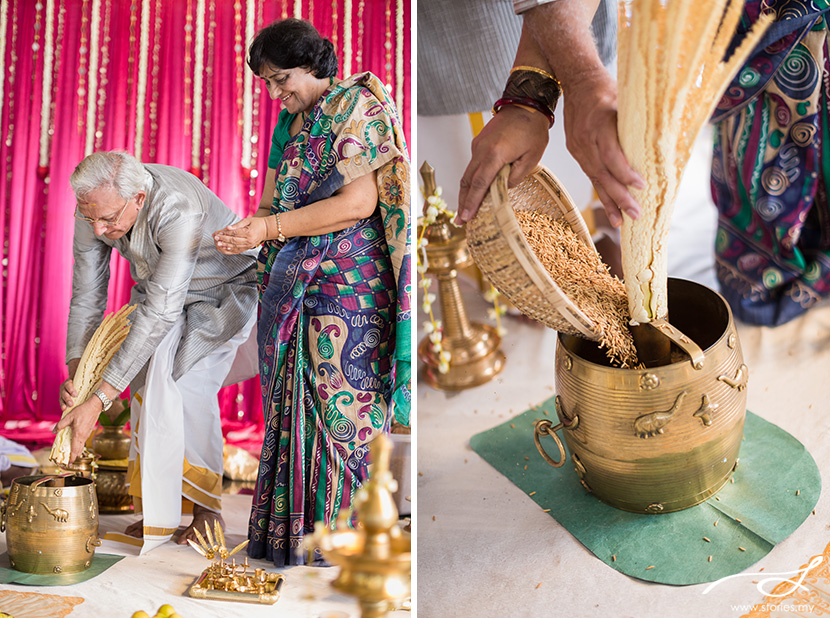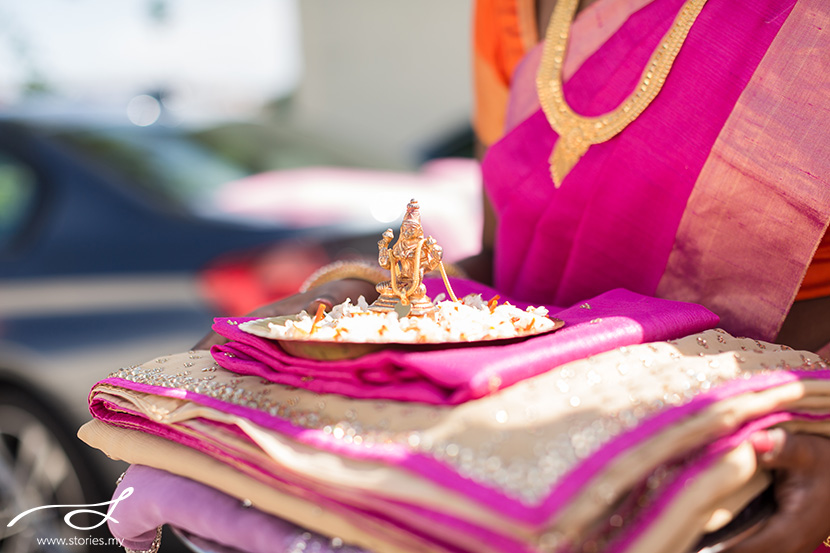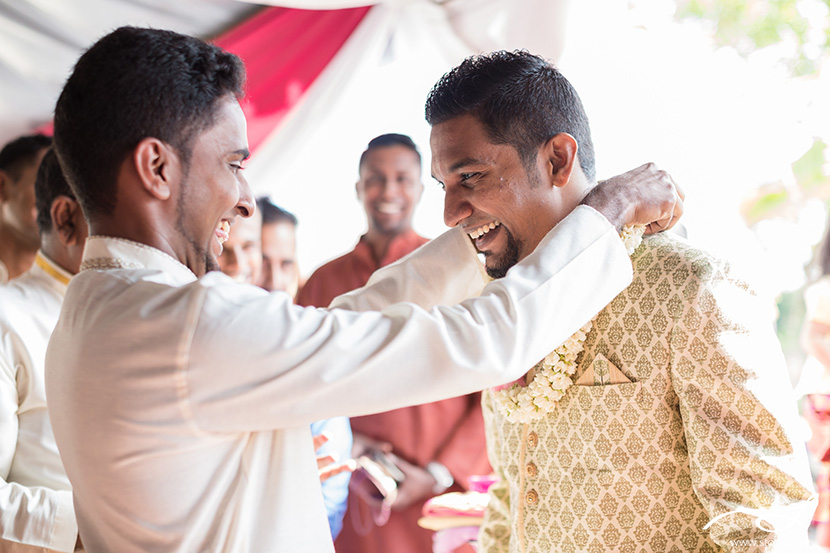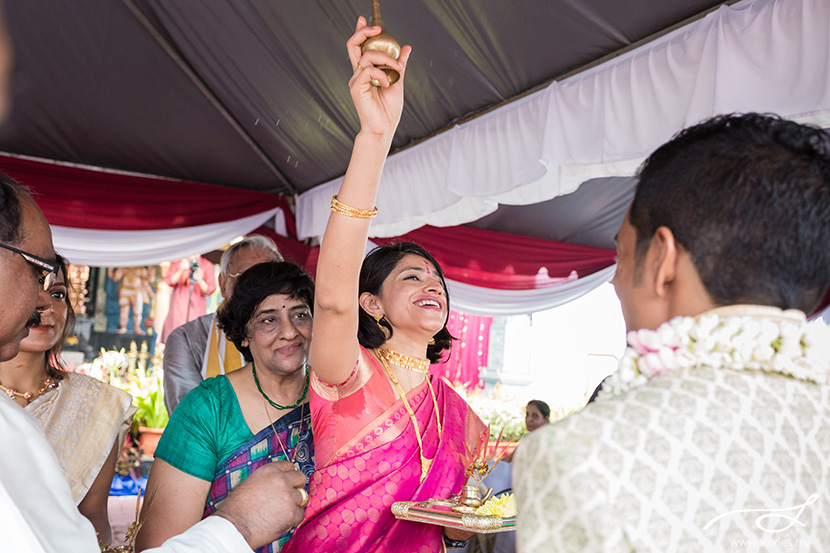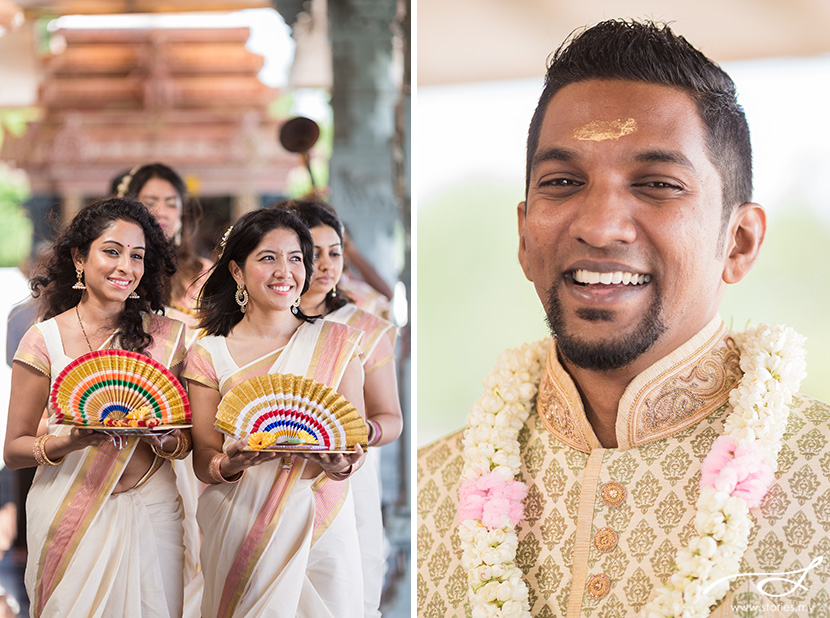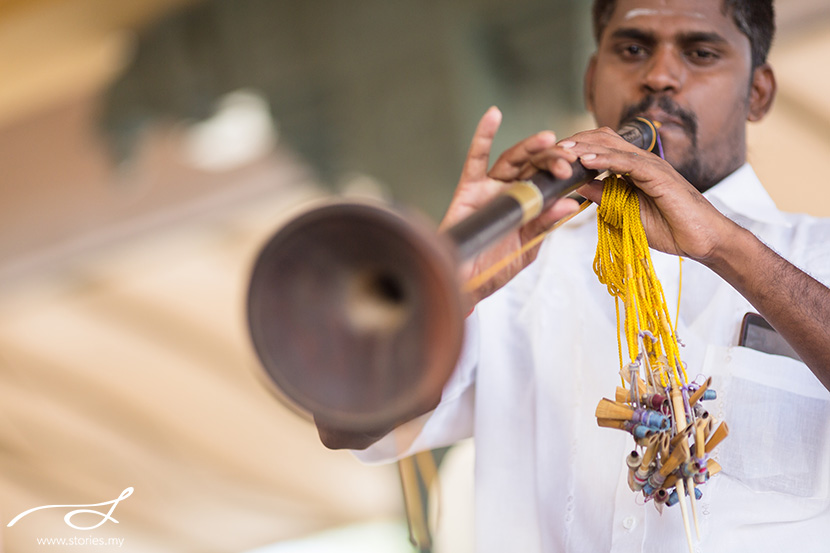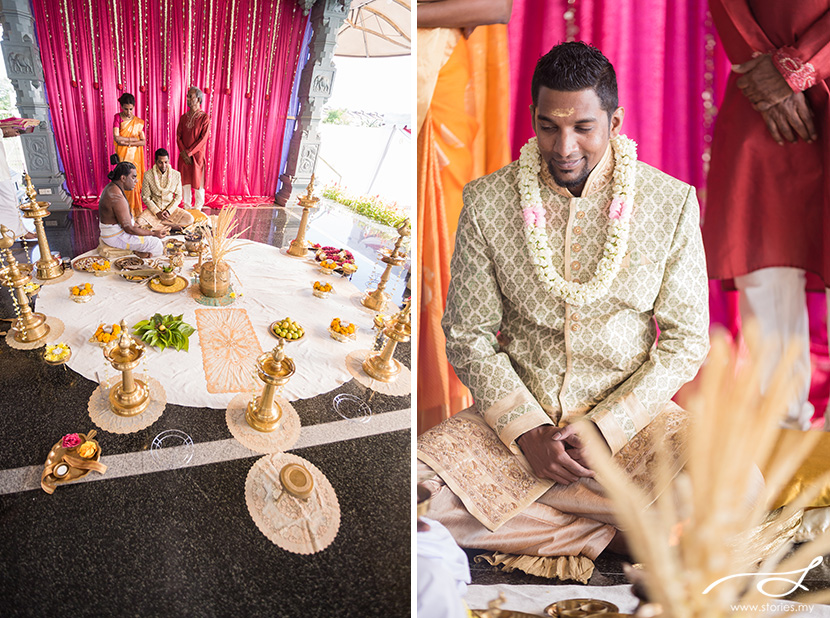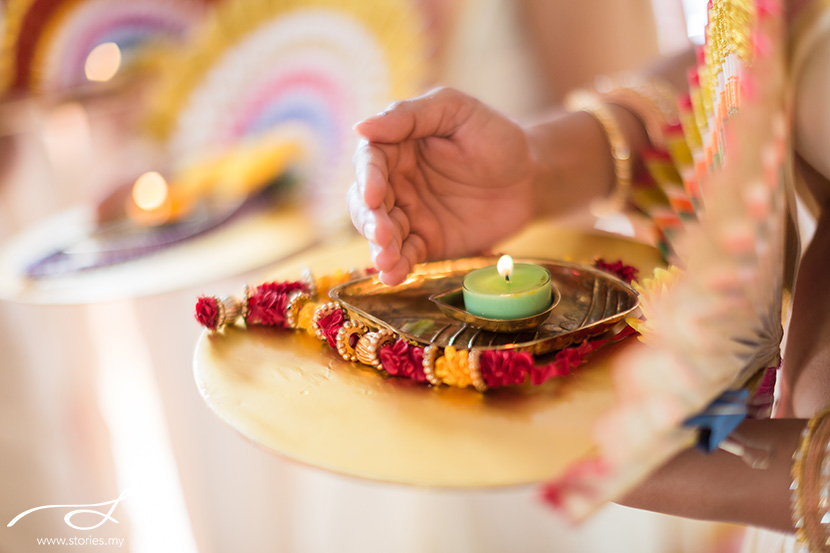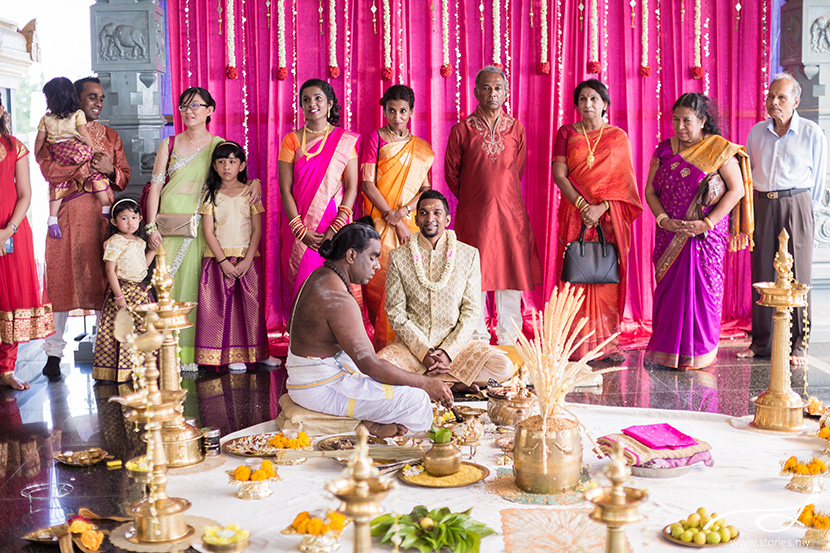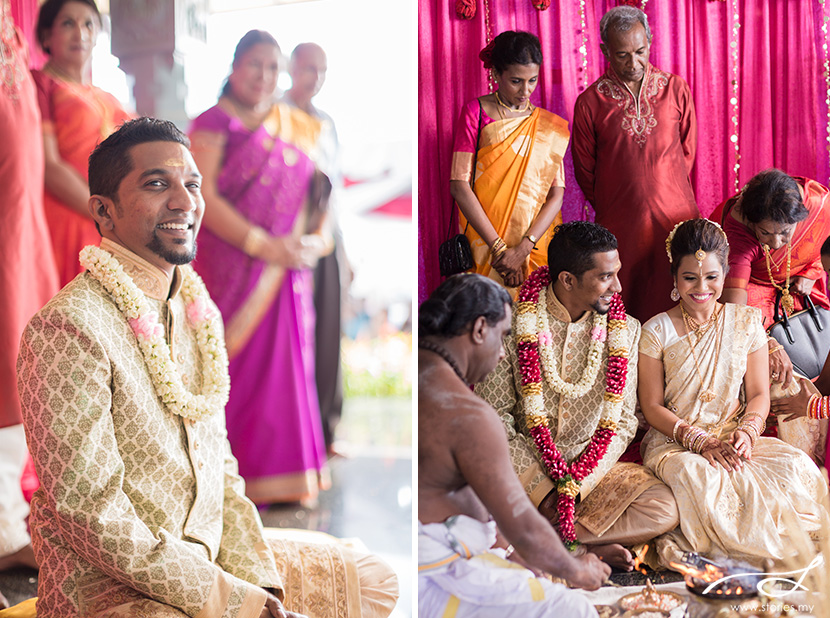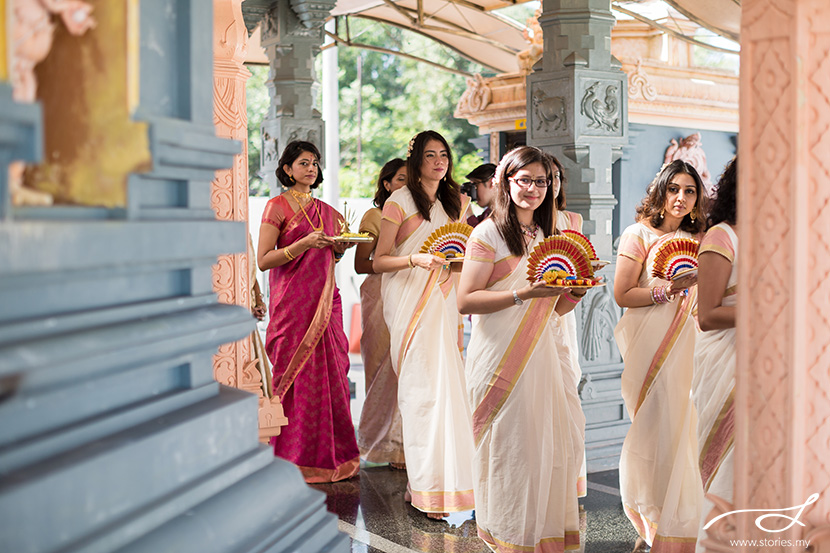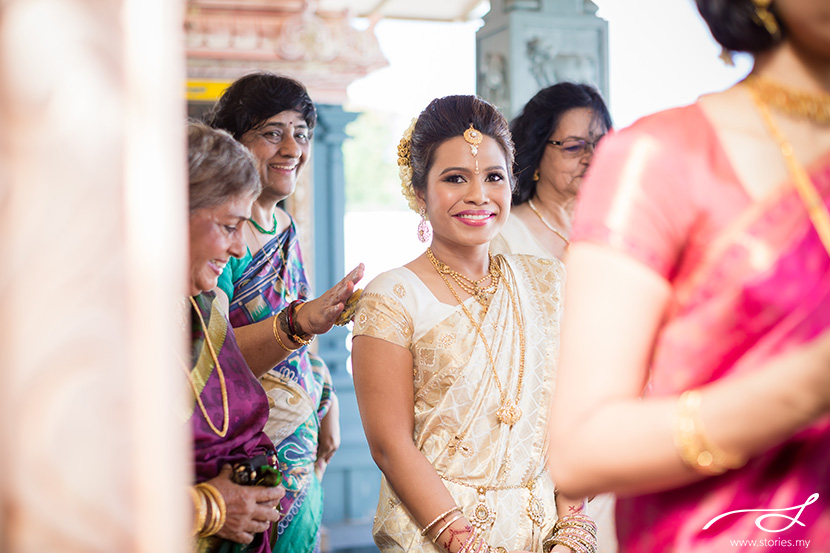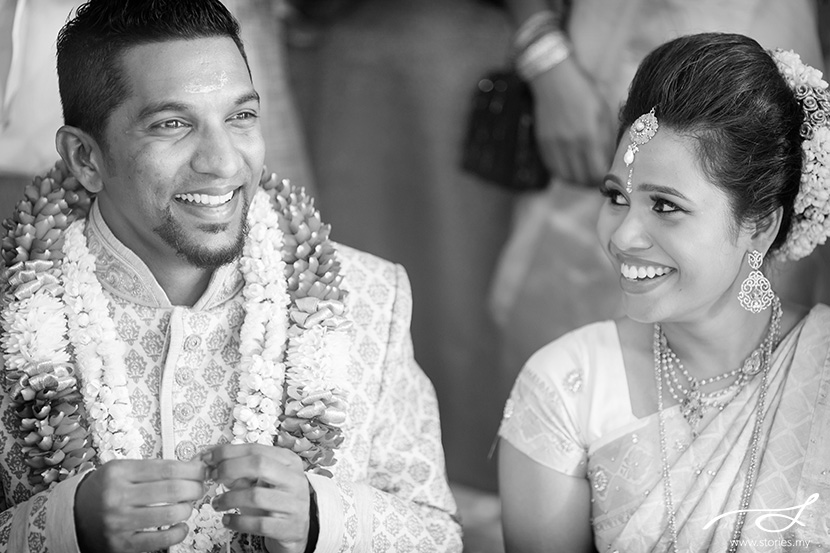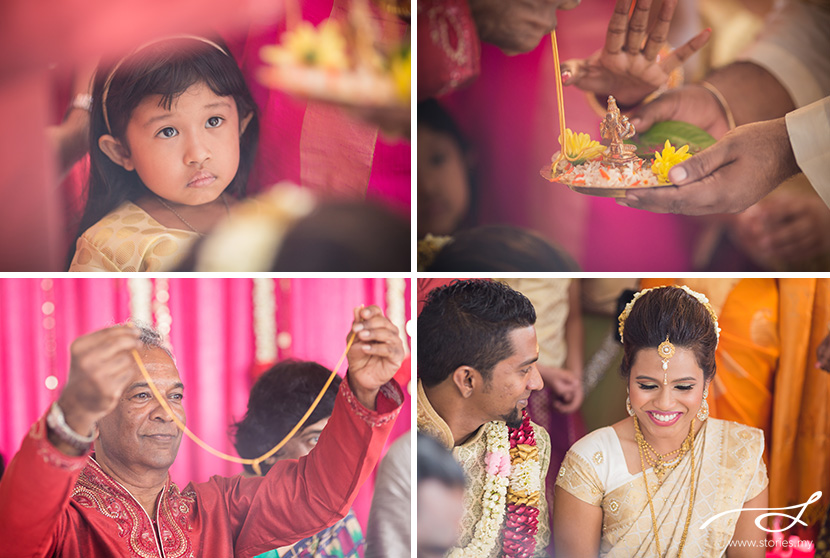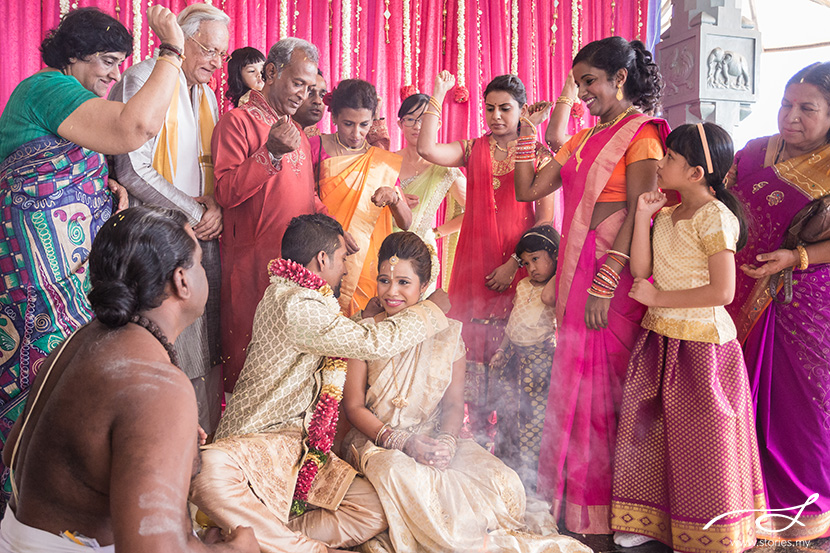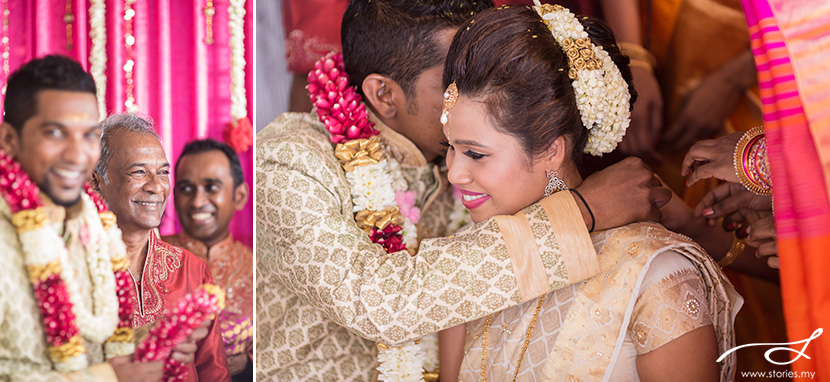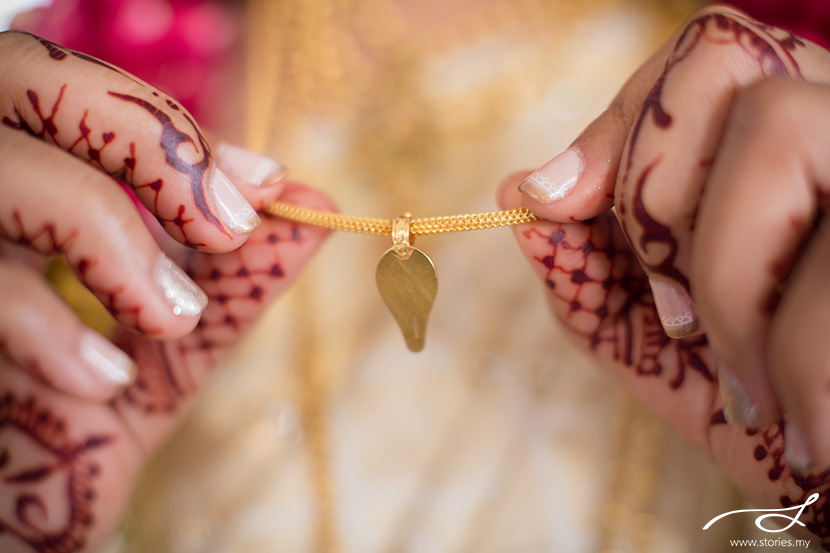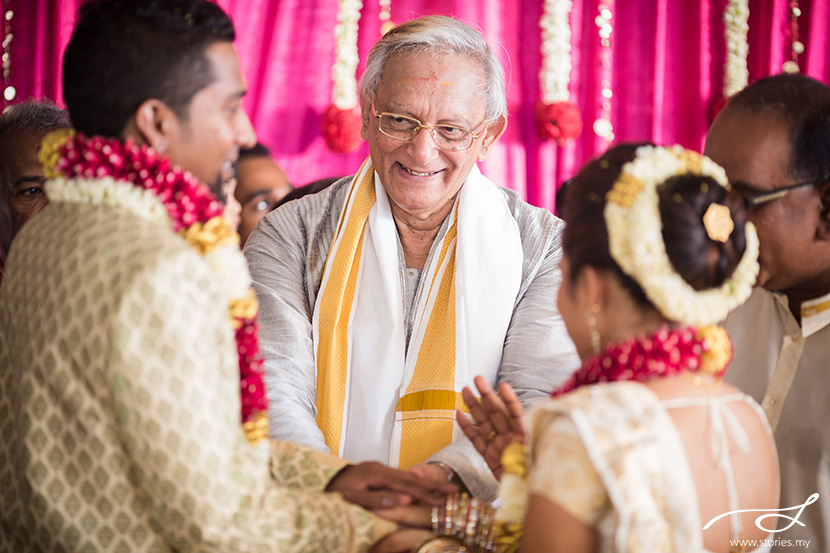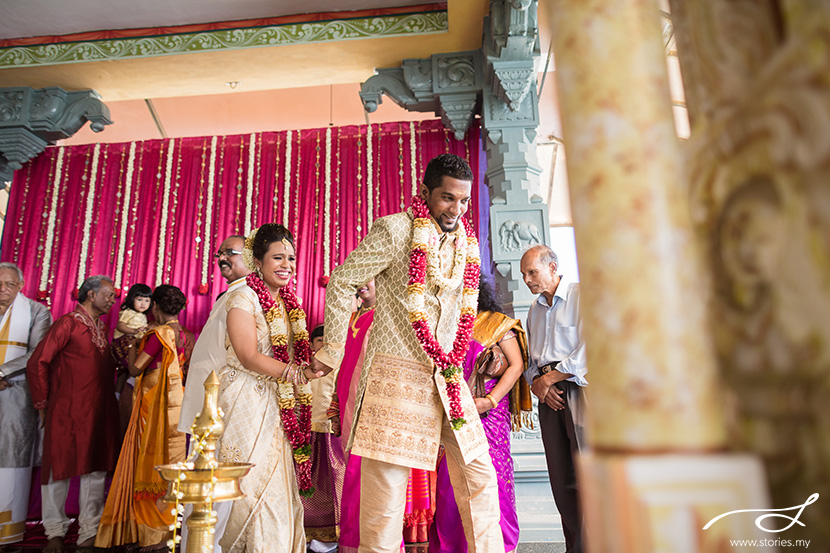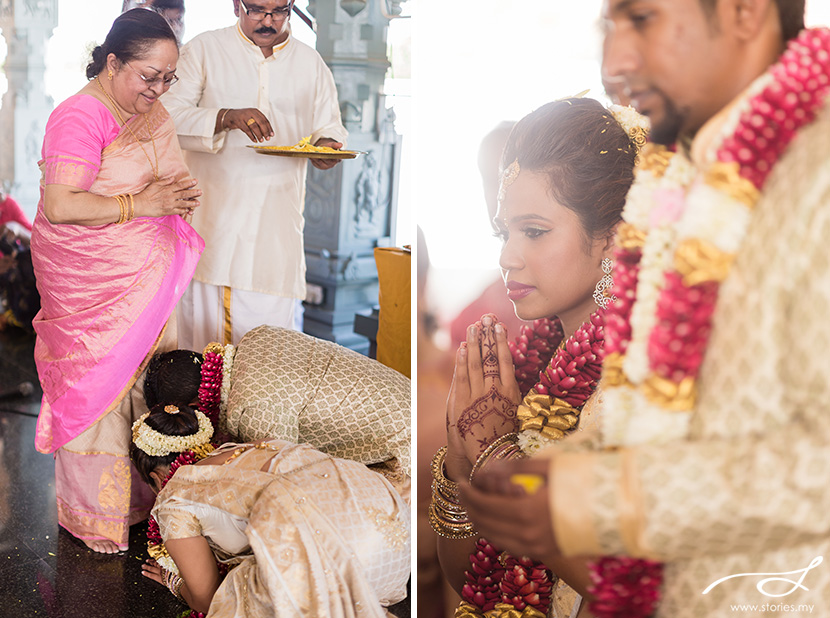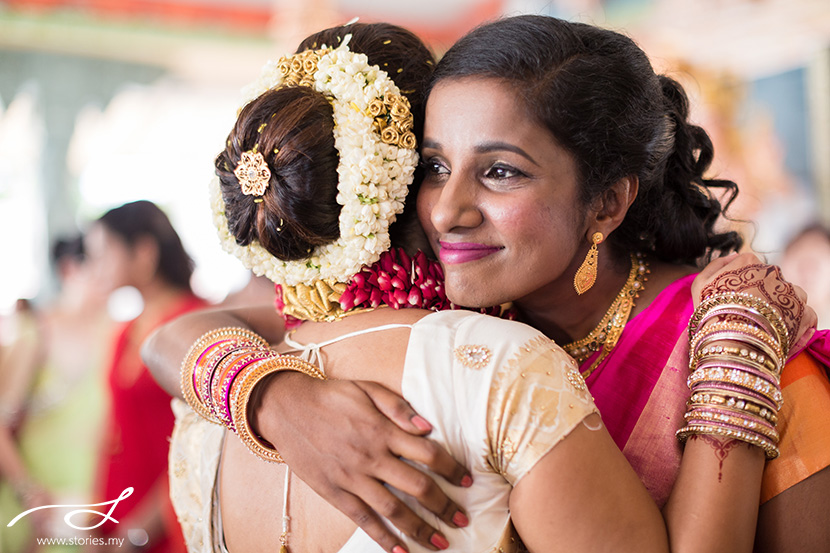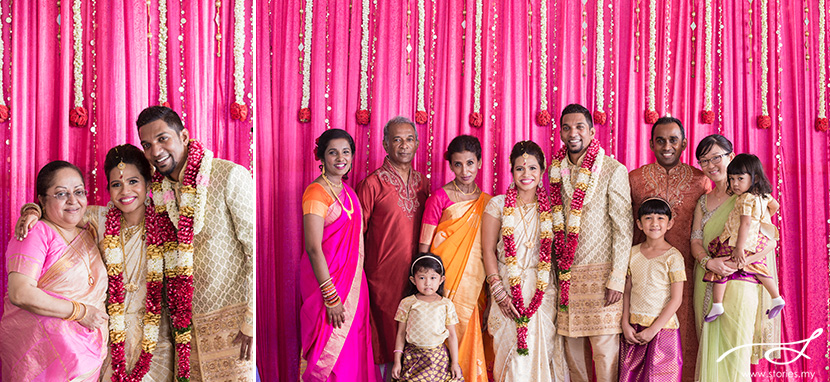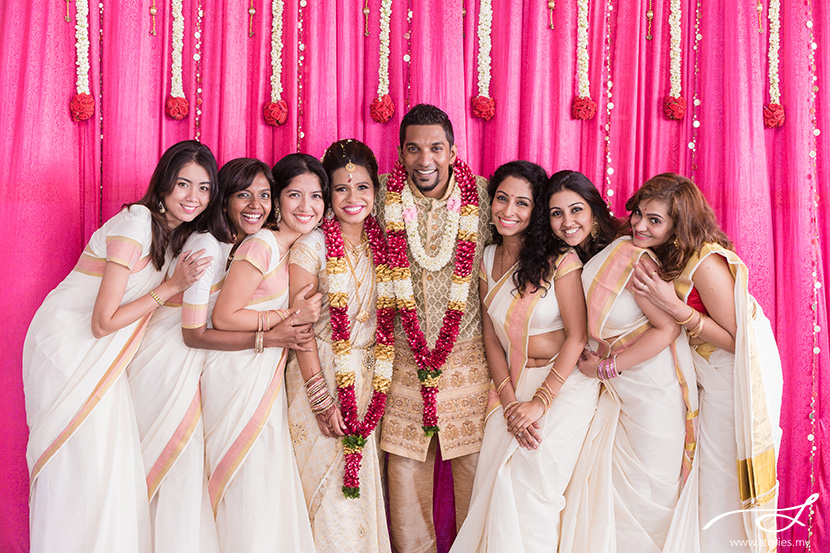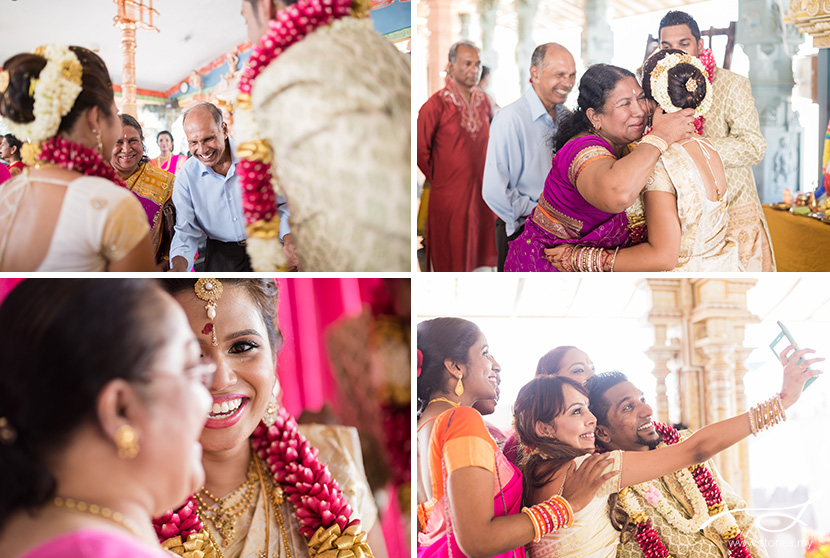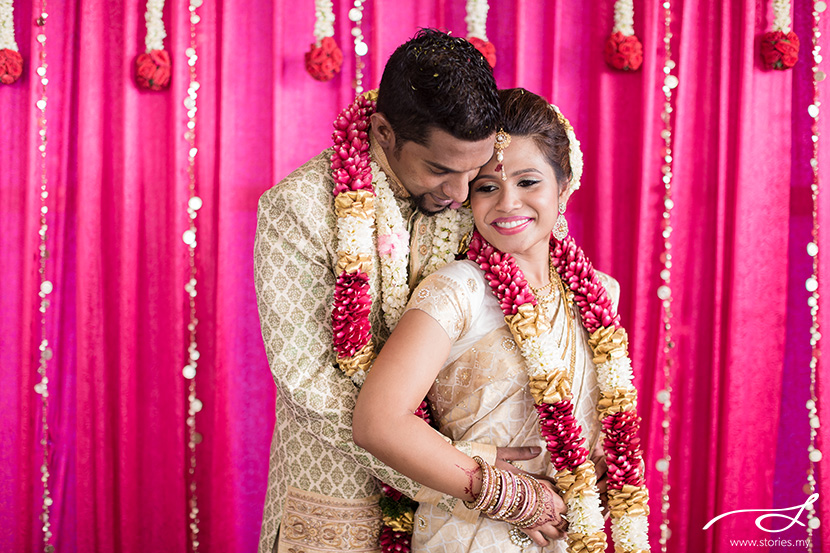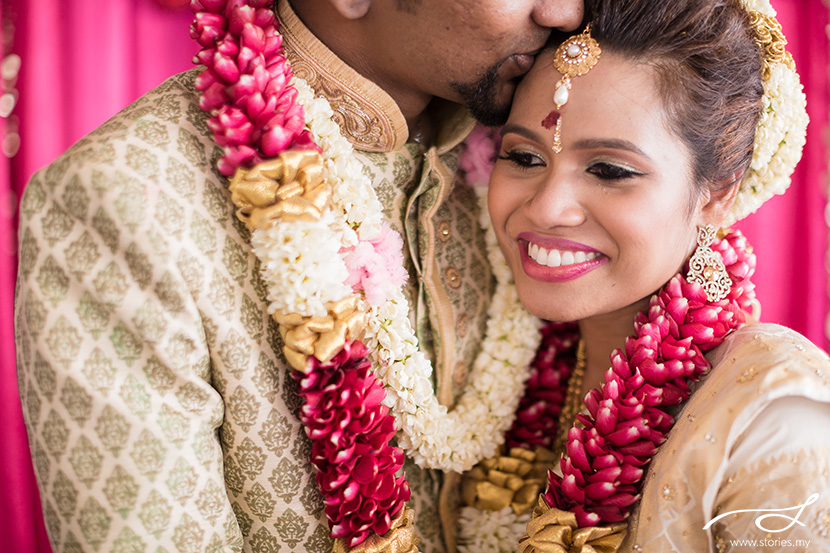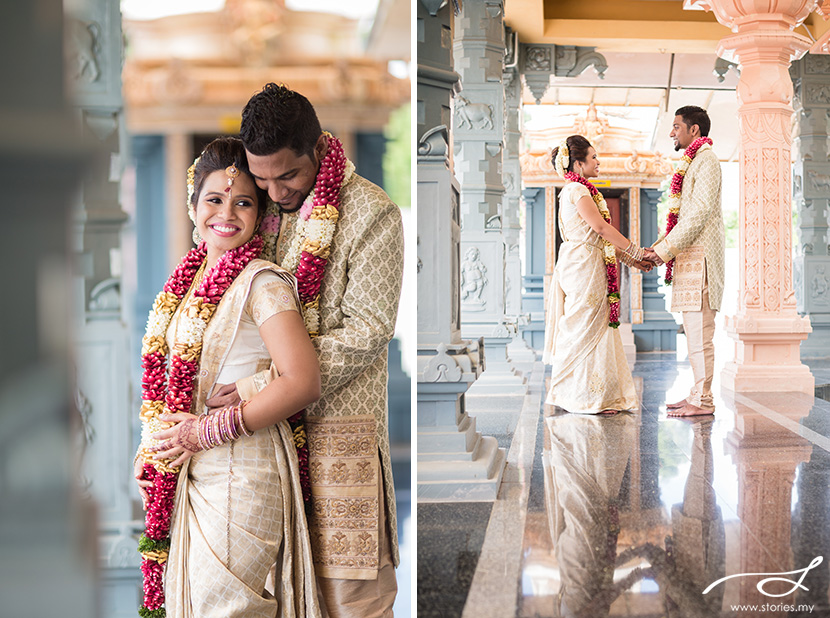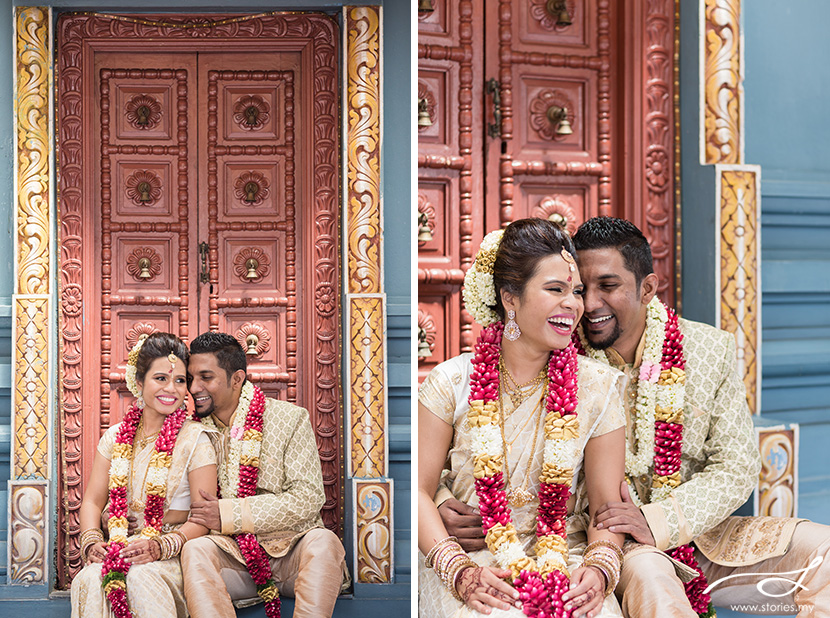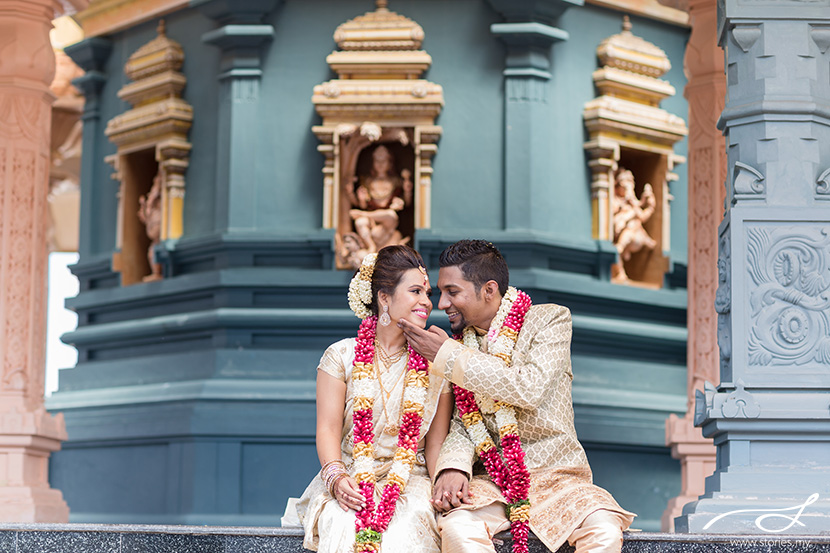 Dear Grace and team,
I know I have always loved your work from the time I first saw pictures at some weddings I attended some years ago. Something about it was just spectacular and different. I never thought that one fine day I'd actually have the opportunity to have my own wedding pictures taken by you and your team. Now that Arvind and I have been through the whole wedding process, I can safely say that choosing Stories.my was the best choice we had made throughout the entire process. We absolutely love all the pictures and videos, and definitely love how you have a way of telling a story and bringing us back to how happy we were during each moment of our wedding.
Your work truly speaks for itself and you might have heard this a million times over, but thank you from the bottom of our hearts, for capturing our most valued memories and emotions so beautifully. Every time we look back at the pictures we have huge grins on our faces. You have well surpassed our expectations and you were so professional about preparing for the whole event. Now we have a wonderful way of showing our children how it all began thanks to you.
Much Love,
Arvind and Dhanya
Credits:
Photographers & Videographers: Stories Team (Grace, Weiming, Chi Yin, Delvin & Nick)
Location: Suntharamoorthy Vinayagar Temple, Malacca
Make up & Hair: Haritha Shan
Decorations: Melaka Baru Wedding Services