A KL boy met this cute, dimply Malaccan girl in Sibu, Sarawak. Even though they both furthered their studies in the UK, their paths only crossed when they were sent by their respective employers for a work assignment in Sibu, Sarawak. By chance, Regina was assigned to the job halfway as a replacement for her colleague that left the firm. Perhaps it was God's plan that it happened that way. So, what happens when you put an investment banker and a lawyer together? It's either they get along or start blaming each other when things don't go their way! Good thing for them, they got along, and their chats over dinners and suppers became the basis of a good relationship.
Regina's initial impression of Ken:
(At work) – Looks unfriendly…didn't even give me his name card! But dedicated to his work and one that is reliable as he is always helpful
(Out of work) – Always full of surprises and he never fails in any of his surprises for me! somewhat romantic, very caring and thoughtful, a family man. Definitely, meticulous!
Ken's initial impression on Regina:
Cute and always cheerful (with the dimples), friendly and a good companion as she loves to talk and talk and talk…"you will never get bored even if you get stuck in the lift with her!". Definitely can't "drink" at all – 1 shot of whiskey and she starts puking (…in my car)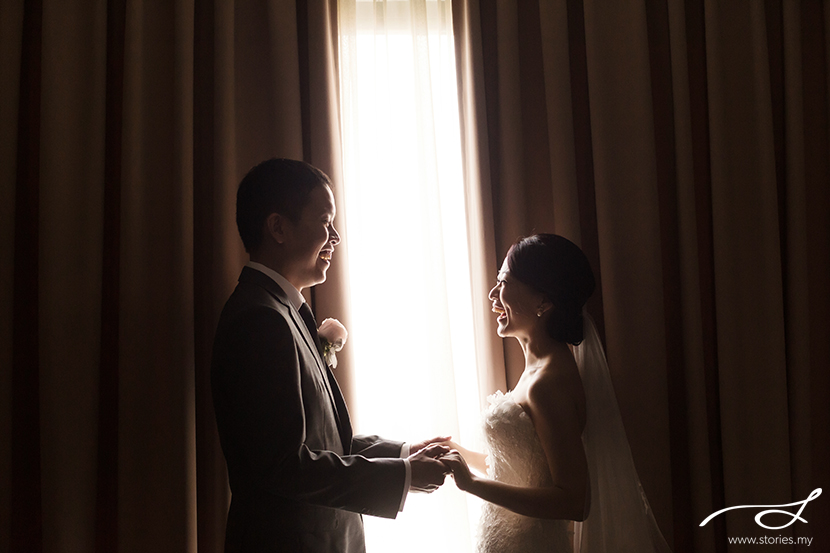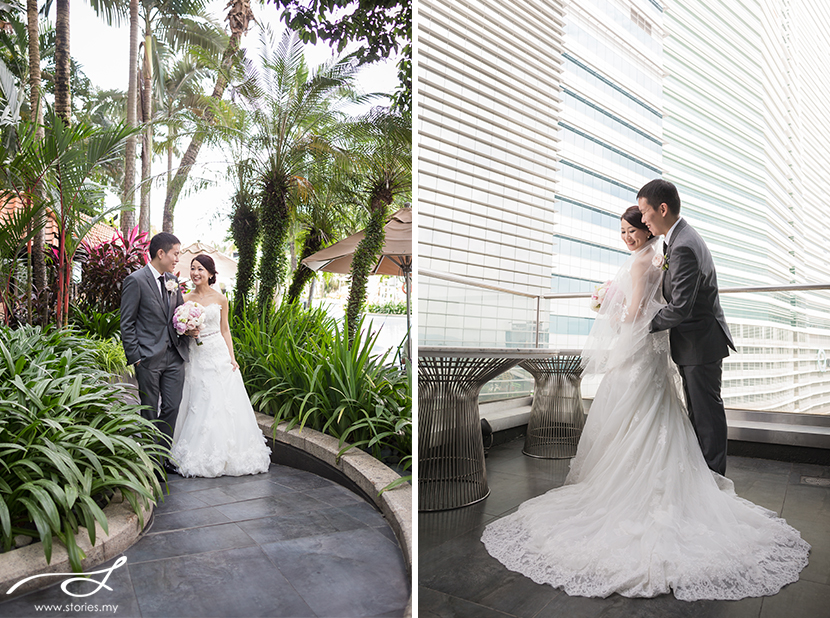 Ken is more of an outdoor person…he plays most kinds of sports, always active and never gets tired (Regina: unless he drinks) and loves to do most of the planning whether it's an outing/holiday or even for their wedding. Regina is more of an indoor person…prefers to stay in and laze around, loves to cook and bake (Ken: yum!) or chill by the cafe for coffee or an afternoon tea.
Despite these differences, they have many things in common that makes them a perfect pair – they love to travel (esp. beach holidays), they are family oriented, they are coffee lovers and they like the same food (thats because Ken eats everything!). Most importantly, they are always there to support each other (Ken & Regina: this is the benefit of a banker-lawyer relationship because we understand each other's work!)
Ken popped the question in Dec 2014 under a Balinese beach hut by the beach in Conrad Bali. The proposal was followed by a pleasant surprise of over 30 helium balloons and 3 extra big (9 feet) helium balloons symbolising their 33 months together (FYI, Regina, really loves balloons!!). And of course, Regina said "yes".
After a year of planning for the wedding (which was entirely planned and managed by the couples themselves without a wedding planner), they both exchanged their vows on 19 Dec 2015.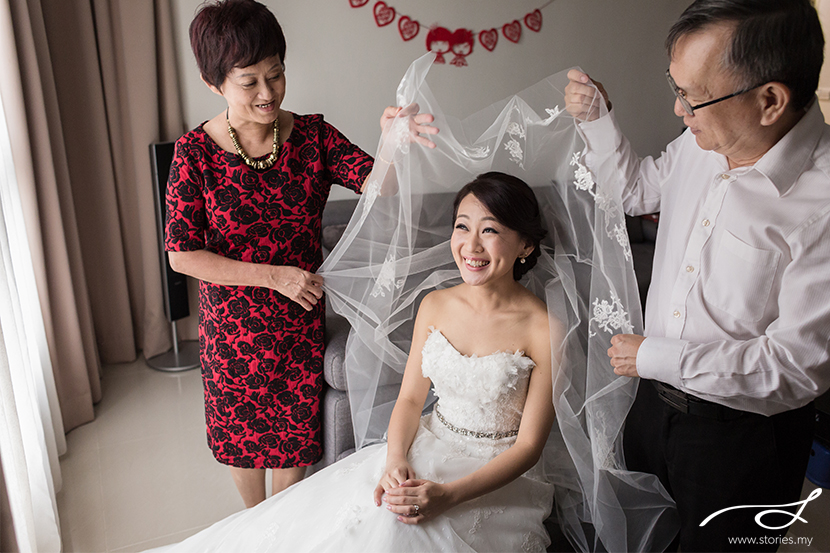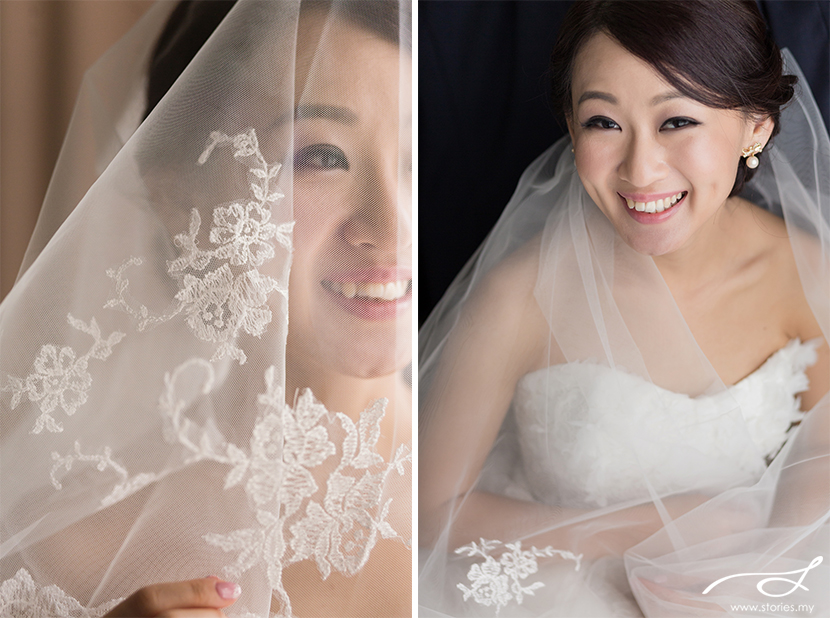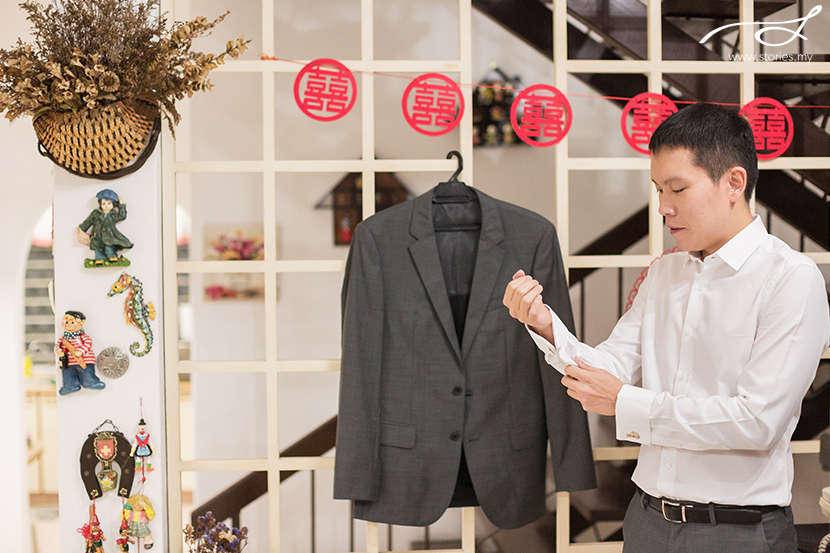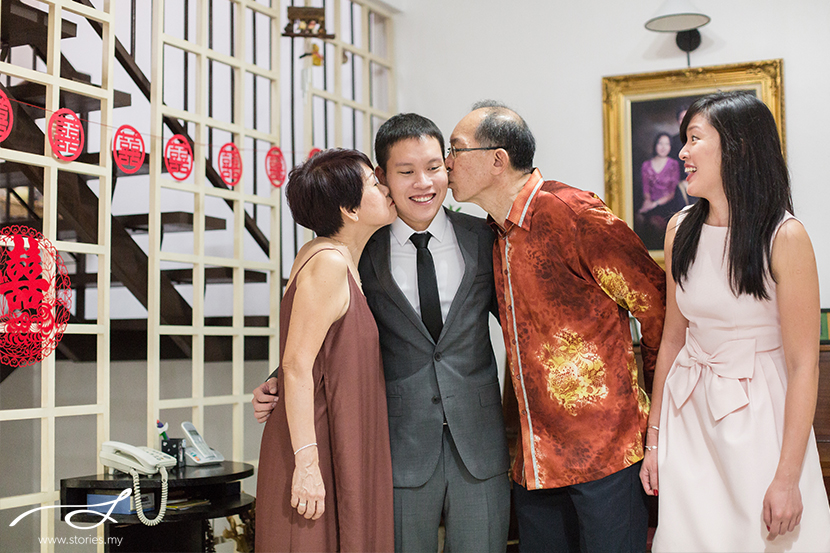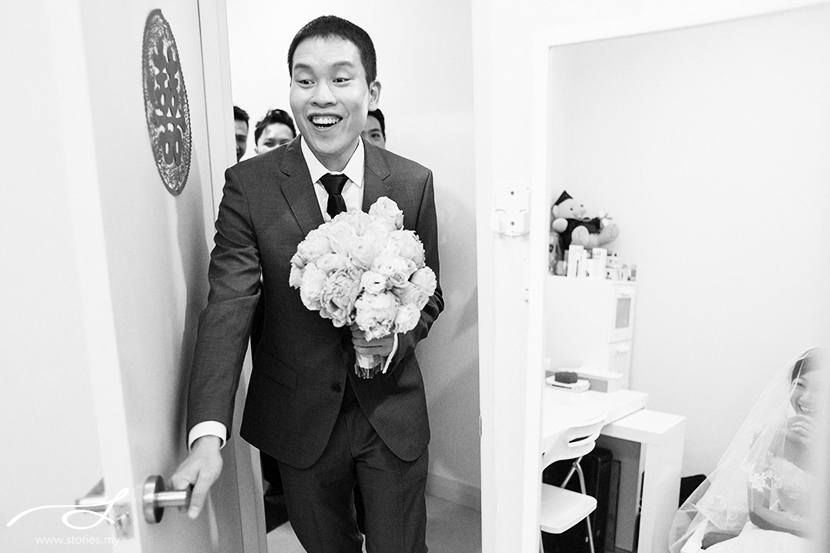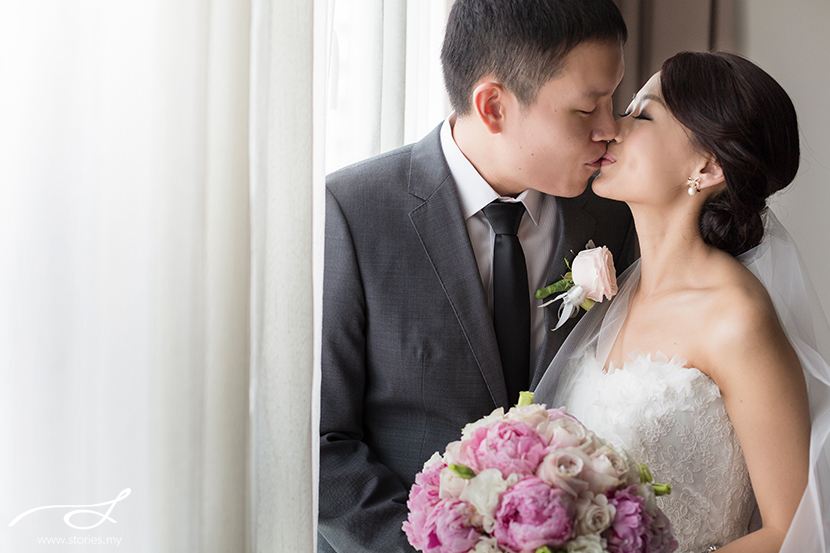 Why Stories?
Simple, as like any other couple, we did our research. The first time we met Grace, she gave us the impression of a dedicated photographer and one that is full of ideas and always giving suggestions on shoot locations etc. Somehow we 'clicked' and it's good to have a photographer that you are comfortable with because don't forget you will need to smile through their lenses. Besides, she has a team who is as dedicated, fun and friendly people! Definitely easy to get along with!
We are grateful to have Stories shoot both our pre-wedding as well as our wedding! Do visit them and you will know what we mean!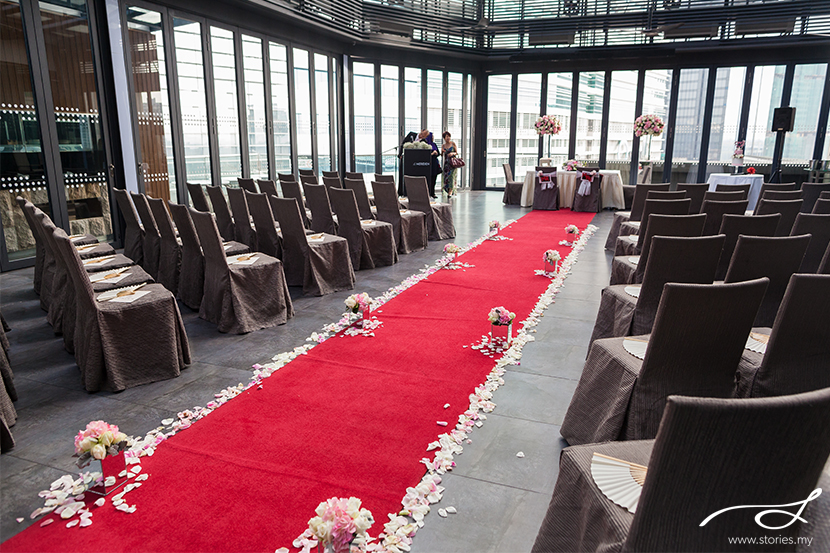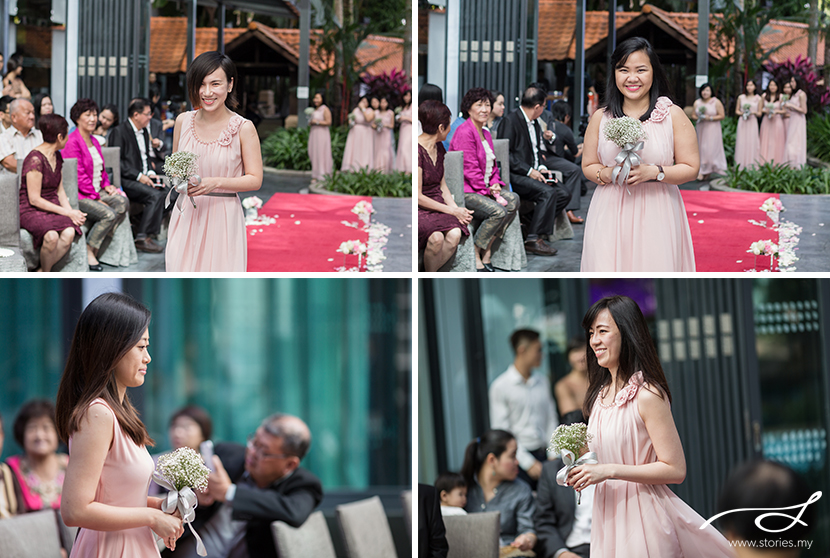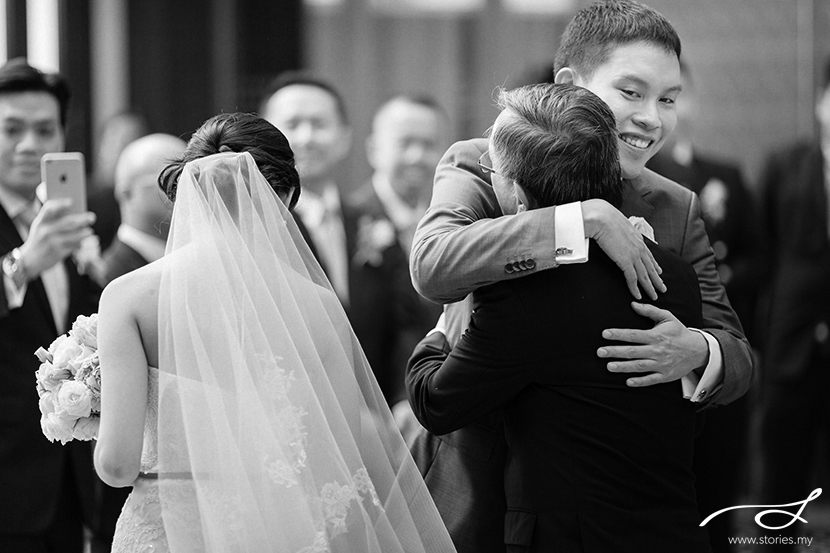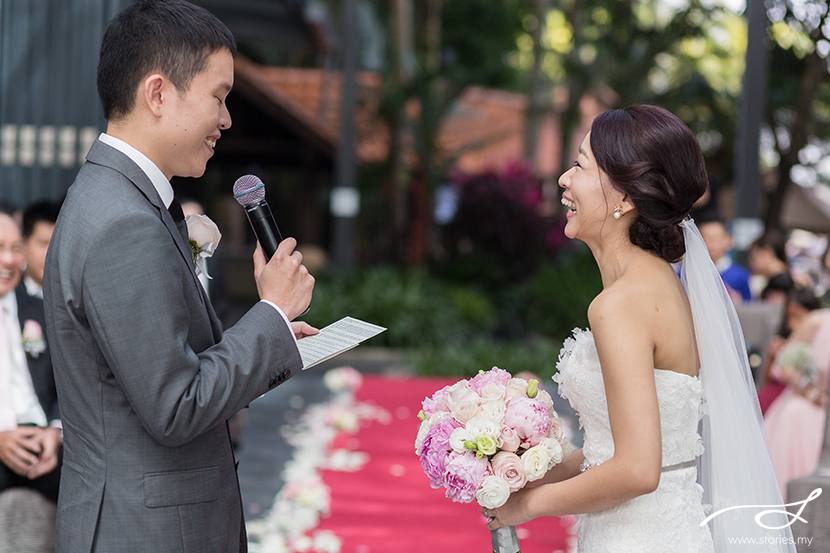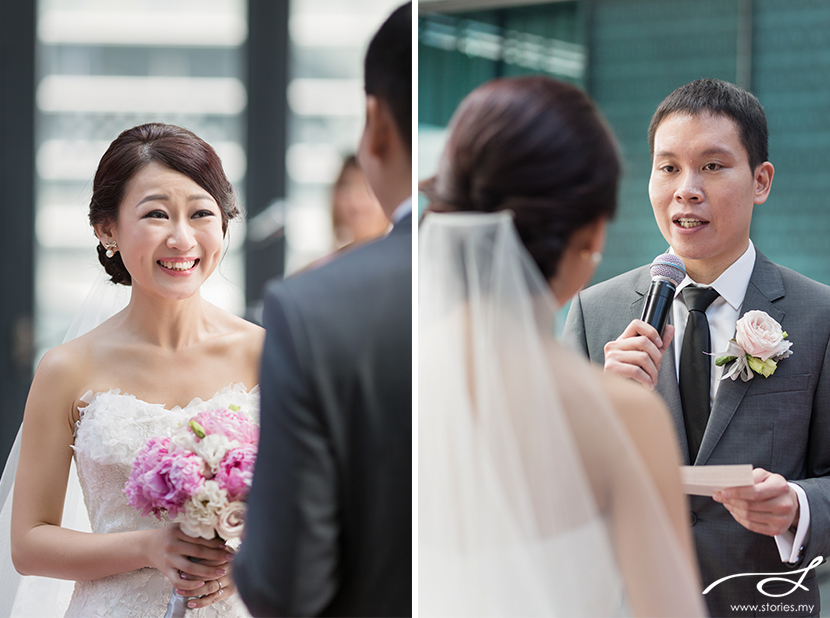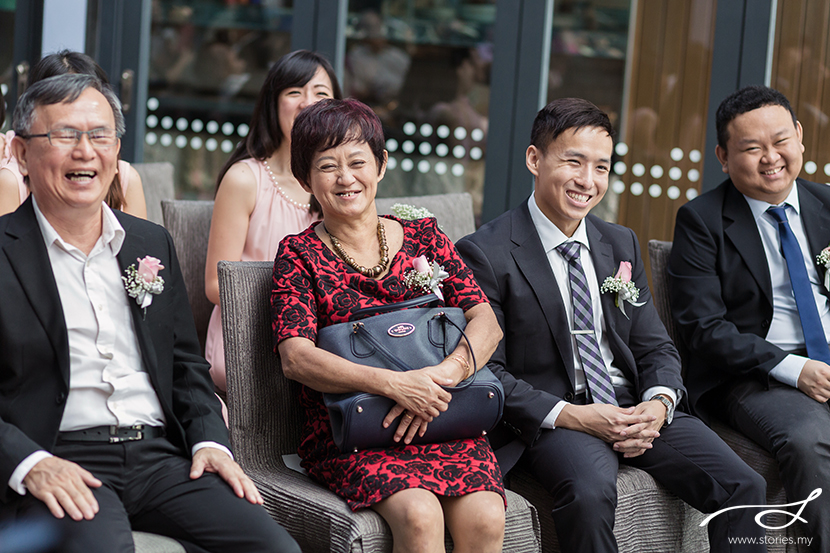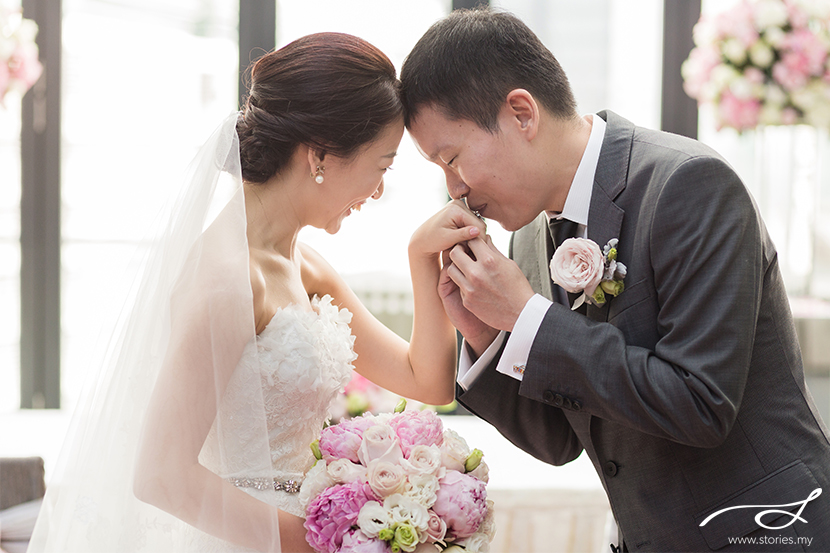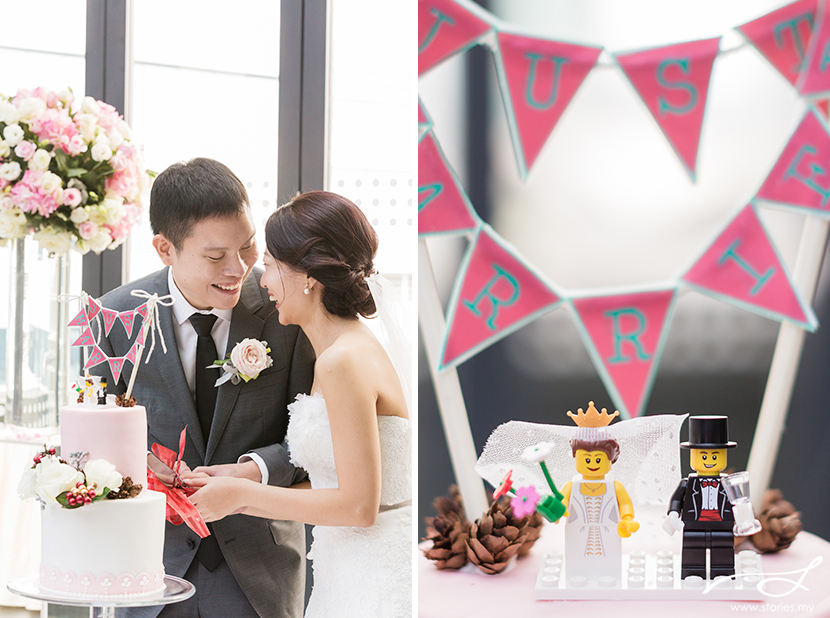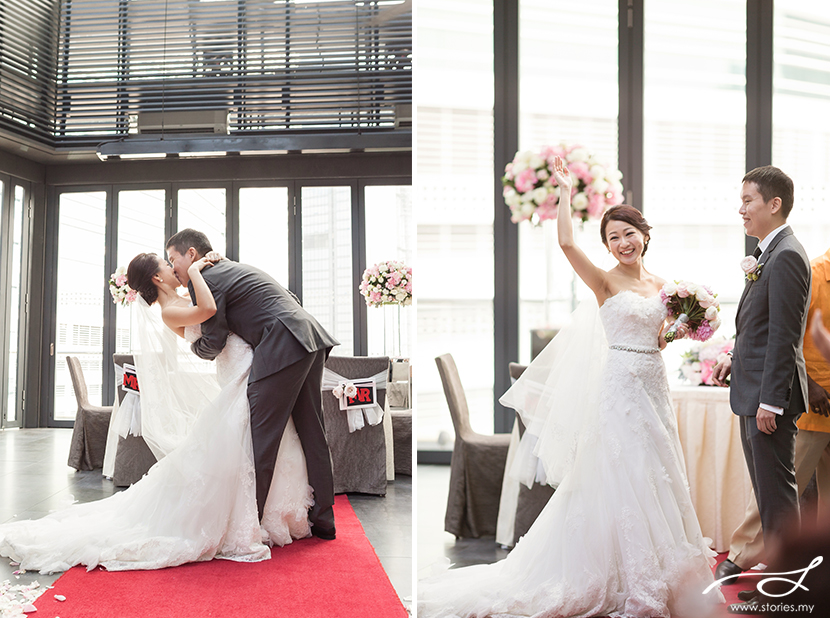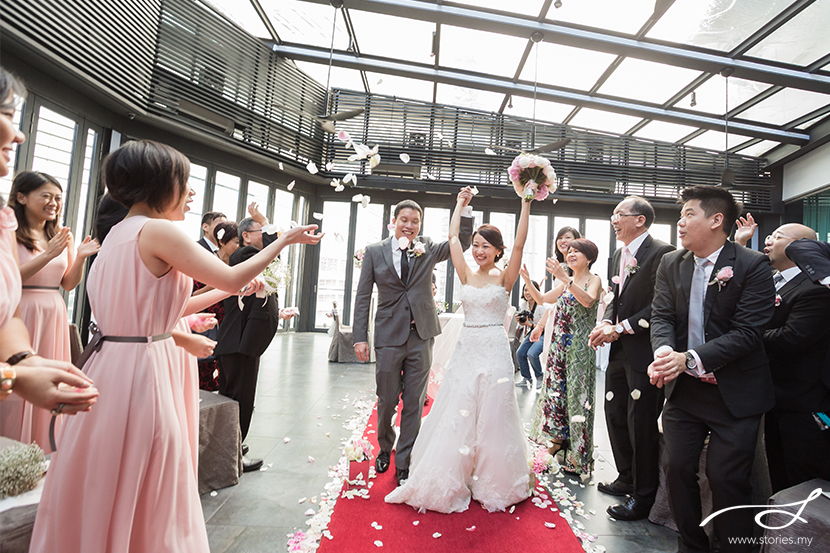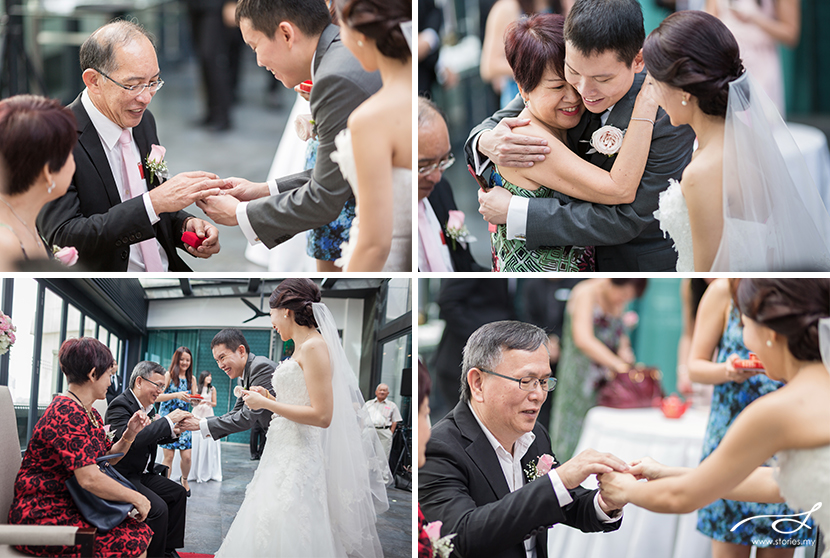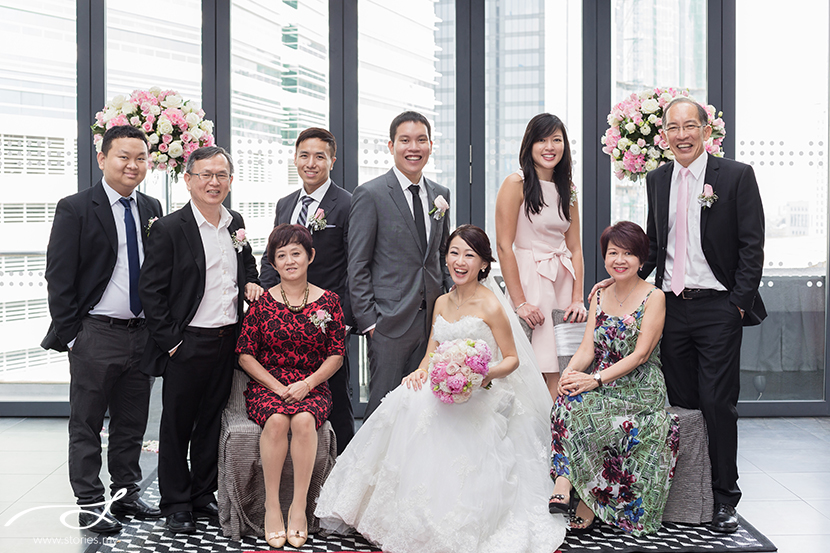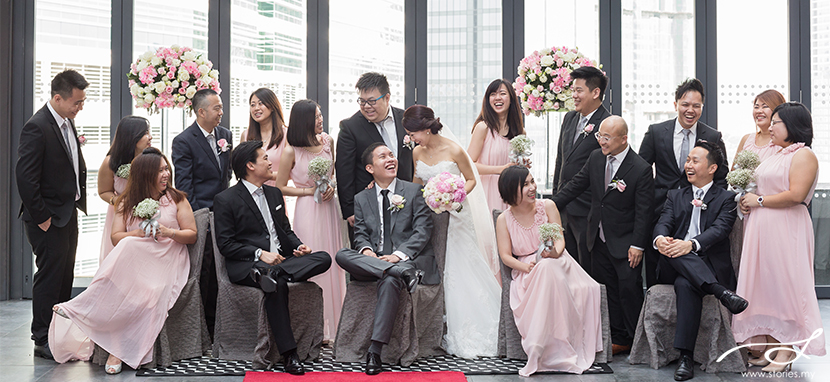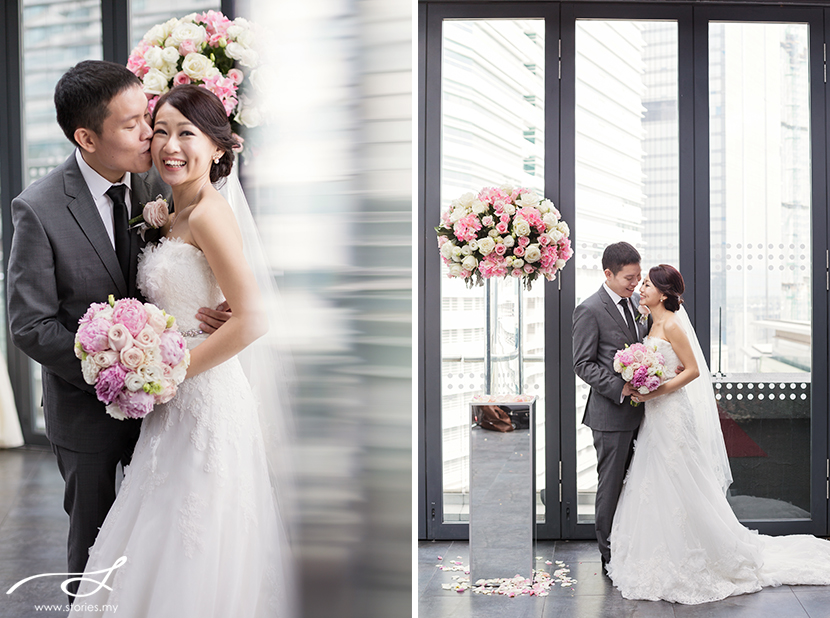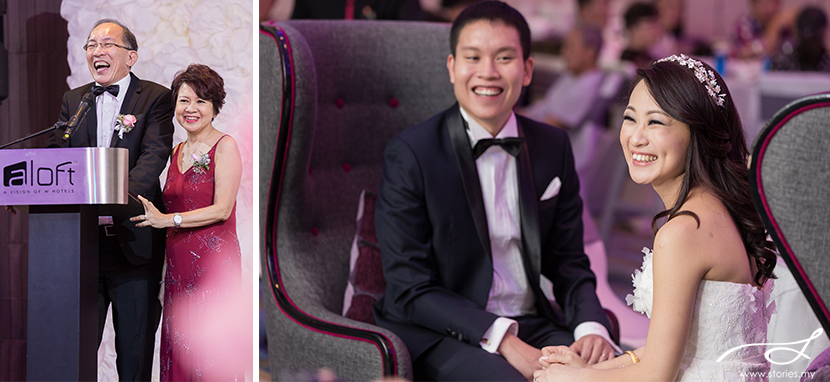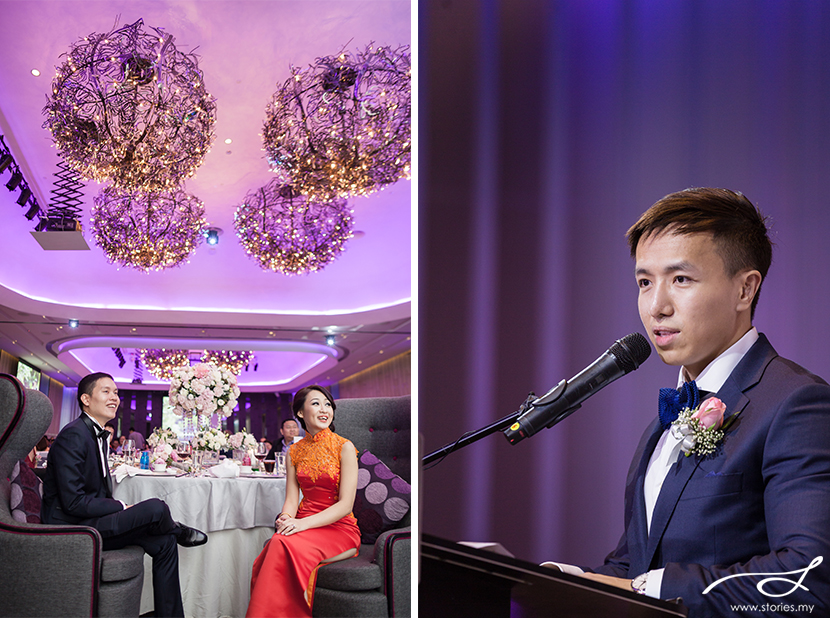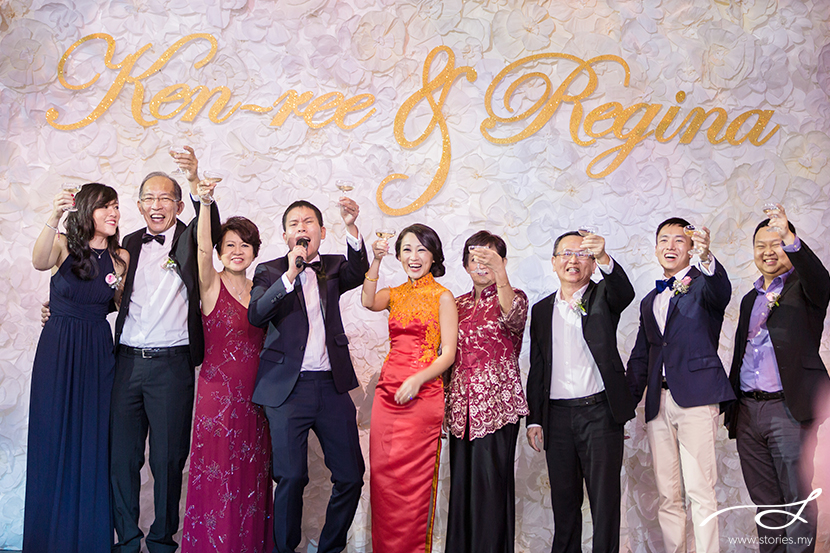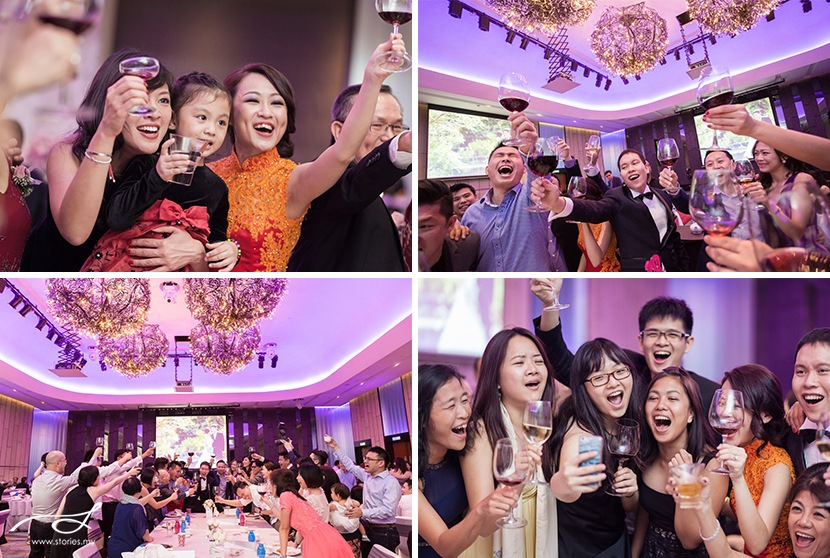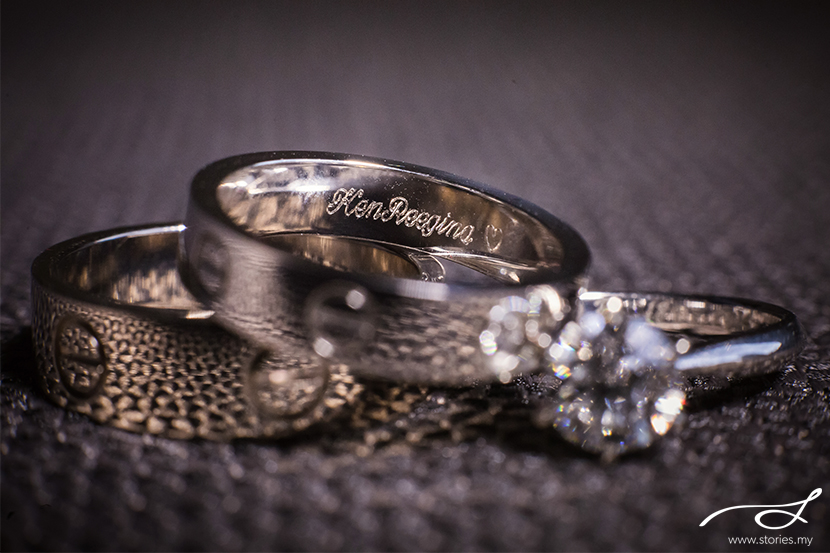 To close, we would like to give special thanks…
To Grace and Jamie – for the wonderful pre-wedding photoshoot in Bali. It is certainly an exciting journey from trekking the muddy rice fields, going into some random antique shop, climbing up Balangan cliffs. Must say that it is an experience and definitely a memorable one. Also, thanks for packing for us the famous babi guling lunch so that we do not have to starve while getting ready for the photo shoot.
To Weiming, Nigel and Hui En – It is certainly not easy for you guys to have captured so many different expressions of us, our family and friends and still be in your toes and smiling after 10 hours. The expressions captured are priceless. You guys are magnificent! When we first saw the montage during our dinner reception, we were completely blown away! Absolutely stunning! And you know what, most of our guests have full praises of the photos.
To Delvin and Kit – for patiently and diligently capturing our vows and all the many speeches that we have on our wedding day. Although the video is a snapshot of events throughout the day, it will be one that will be watched and shared again and again with our family and friends for many years to come.
Watch their 10 minute video highlight here:
Credits:
Photographers and Videographers: Stories Team (Weiming, Nigel, Delvin & Kit)
Ceremony Location & Cake: Le Meridien Kuala Lumpur
Groom's Attire: Morning – Hugo Boss, Evening – Gulati Bespoke
Wedding Gown: Atelier Lyanna, Designer Bridal Room
Evening Gown: That Special Occasion
Shoes: Groom: Salvatore Ferragamo & Aldo, Bride: Walter Steiger Paris & Ted Baker
Make up & hair: Veron Woon
Flowers & Decorations: Flower Frenzie
Dinner Entertainment: Rhumba Live Band