As the lights in the auditorium glittered like stars in the sky, Jason and Wai Wai said their vows to another. He only had eyes for her, and her radiant face glowed with love. All those years of Jason surprising Wai Wai with flowers were just the start of something beautiful (he still surprises her with flowers even after marriage!). Their church wedding was held at the Luther Centre. Their navy blue theme was striking, and I love the unity cross that they used to symbolize their marriage coming together in Christ. Wishing the both of you a wonderful marriage together, may you always have that sparkle in your eye as you look at each other through the years!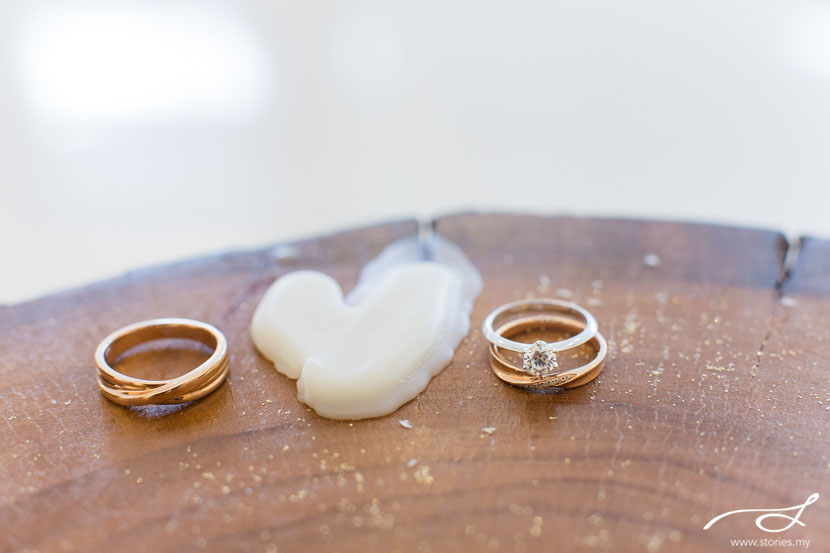 Wai Wai: I can't remember the exact moment I became friends with Jason… I do remember that he was always the funny guy in SMDU Christian Fellowship who came up with the silliest games to play. He was always looking out to have fun and I don't remember a time in our school days when he was not suggesting something wacky. Seeing that we lived in the same area and Jason and two of the other boys (our best man Ian Han and groomsman Abel Cheah) would often pile into my mum's car to hitch rides home after extra-curricular activities at school.
We eventually ended up being school prom dates and it was a blast, although looking back at the photos now, it was all a little awkward. Our matching lives continued on from there, both of us going to the same college, Taylor's College in Subang and we swapped my mum's car for the college bus, except now we had the freedom to drop off at One Utama every week for movie Fridays!
At this point, I was all ready to be in a relationship with Jason but I believe God had other plans for us then. Back in our days at SMDU Christian Fellowship, we had both decided on setting aside our younger years to be single for God and focusing on growing ourselves in Him. Jason had decided that he would be single till he was 21, and I was a heartbroken 18 year old! Looking back now, we were not exactly ready, we both had our own journeys to travel and I eventually left for Melbourne, Australia to pursue my medical degree while Jason stayed back to work on his law degree before leaving for Hobart.
I kept praying for the right Godly life partner and went through some trying seasons in my life throughout my medical school years and yet this old friend, Jason never quite left my life's horizon.Fast forward to my last year of medical school, one day during our annual catch up in PJ, I realised that I wasn't just talking to that wacky goofy guy from our CF days anymore and that Jason Lee had matured and grown into a serious Godly man who was driven in his career and passionate in his thirst for knowledge and learning. "Whoaaa! Who is this hot guy?"
Jason: Thanks to WhatsApp, the more I communicated with her the more I realised that she idealises many things I've been praying and looking for in a life partner. I remember going to South Korea's famed prayer mountain and praying for life partner, we were not together then and I must say, she did came to mind. I can only be ever so thankful to God as He guided me through the years in my journey towards self-discovery and discovering the love of my life! Wai Wai is someone I've been praying for and sometimes I have to remind myself that marrying her is not a dream! I always tell my friends that 'the stars were aligned' when I found her at the right time, in the right place, and definitely with the right person! ;)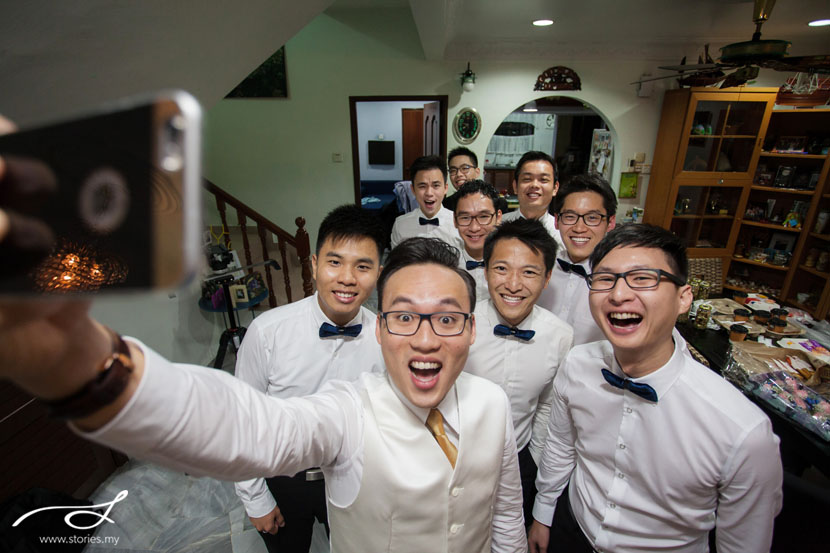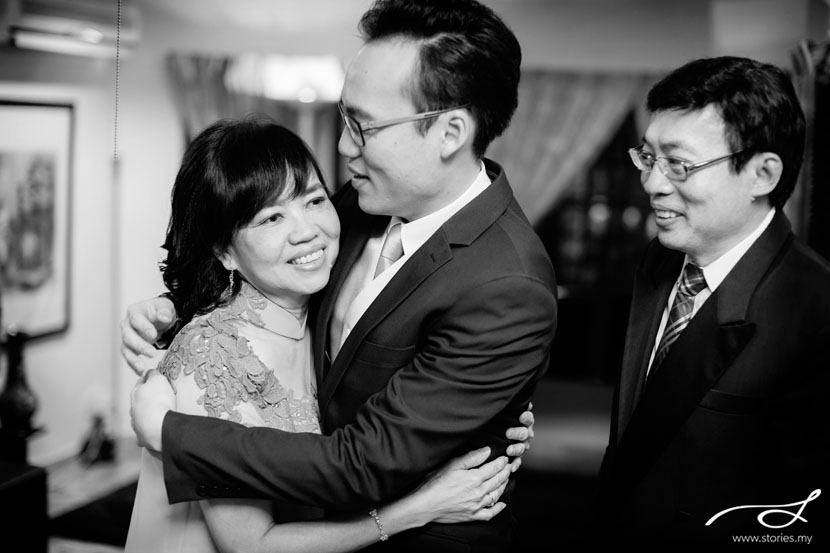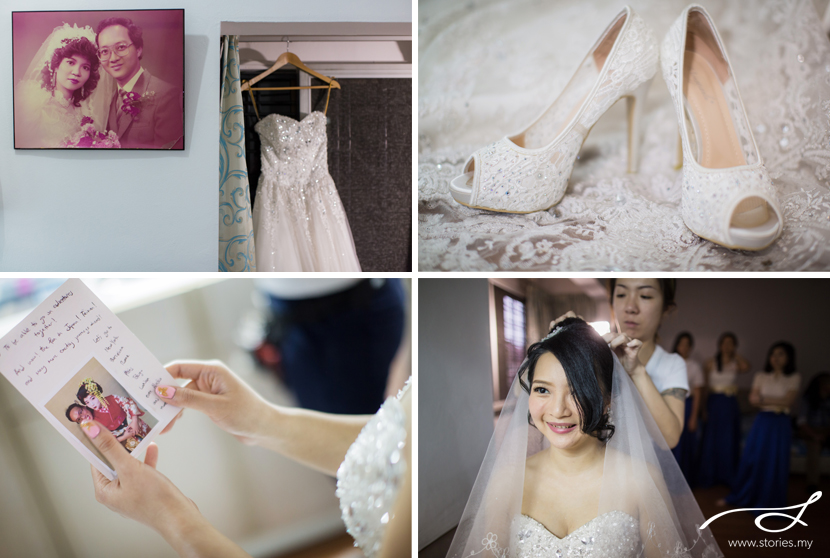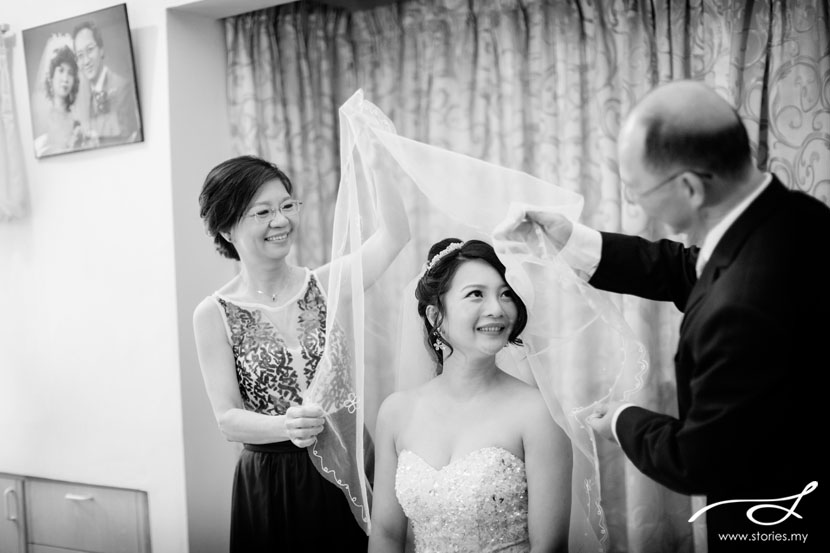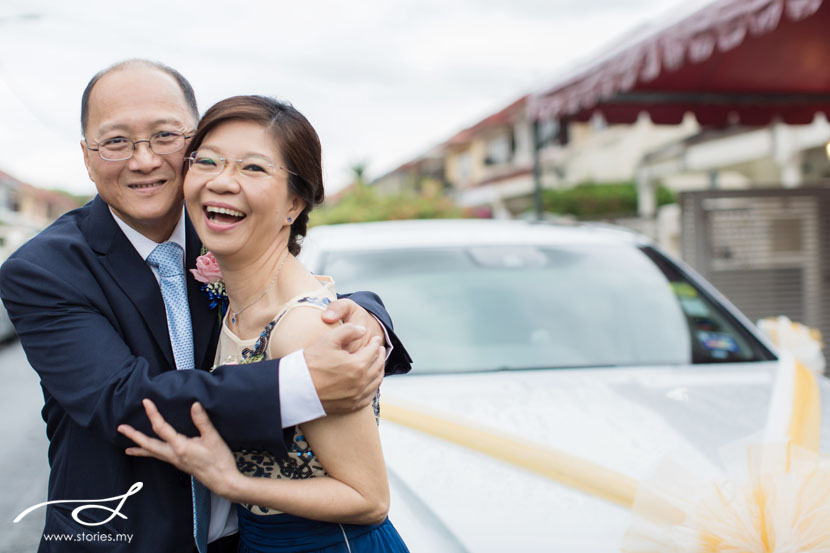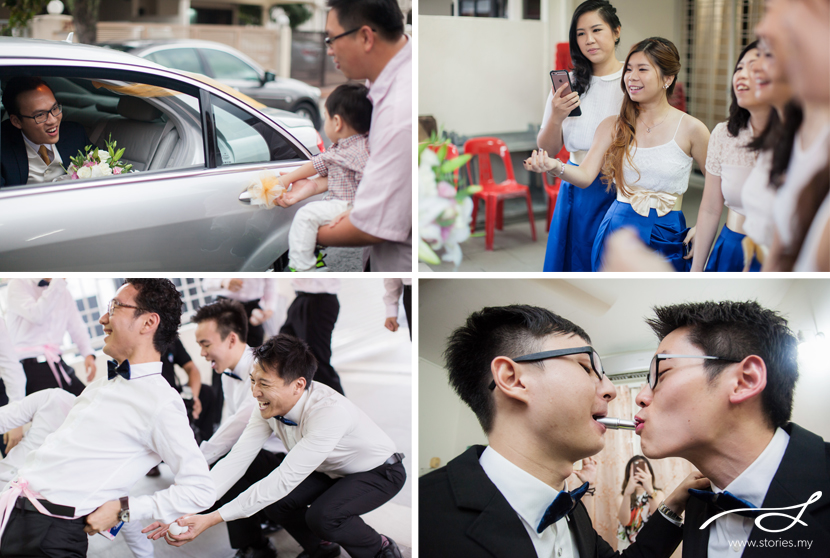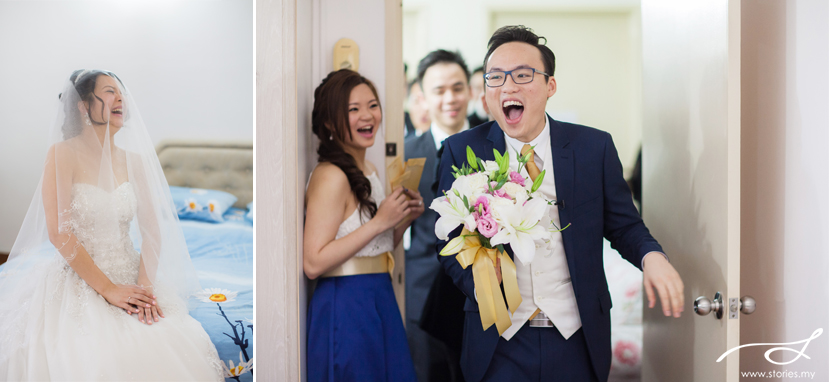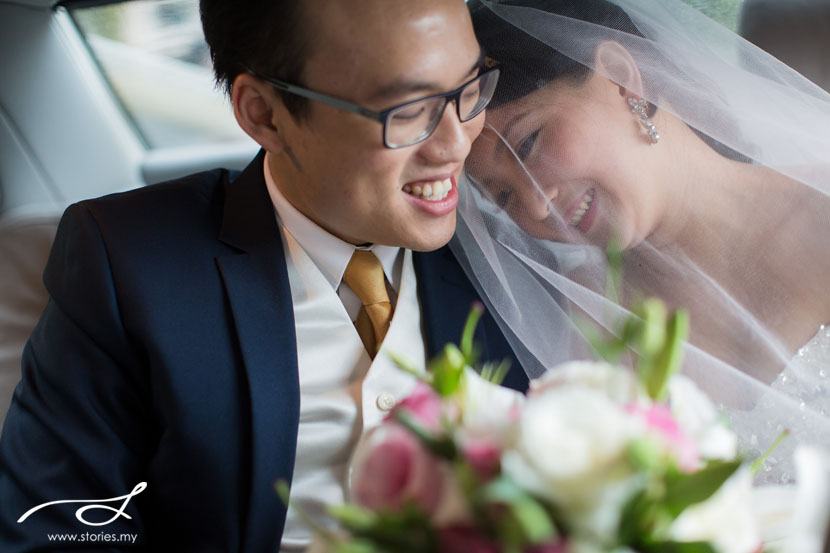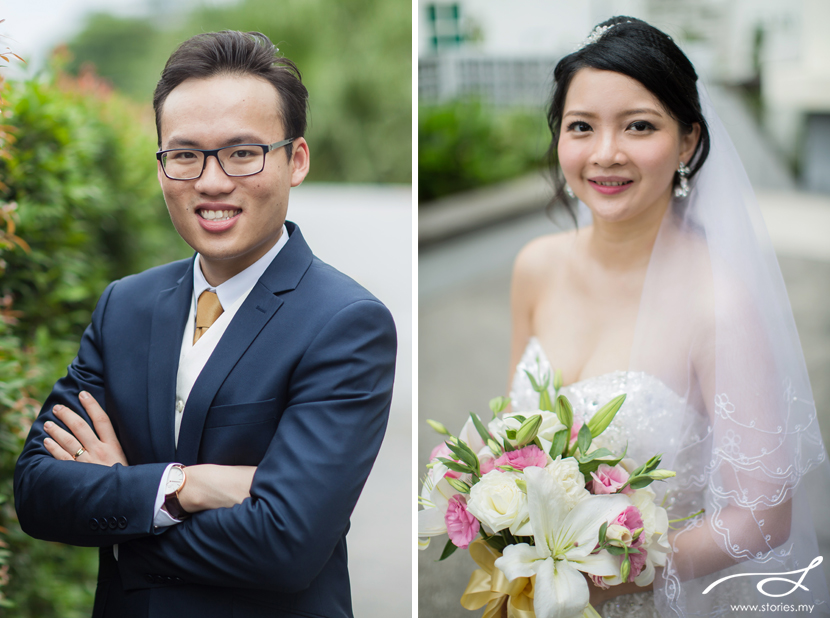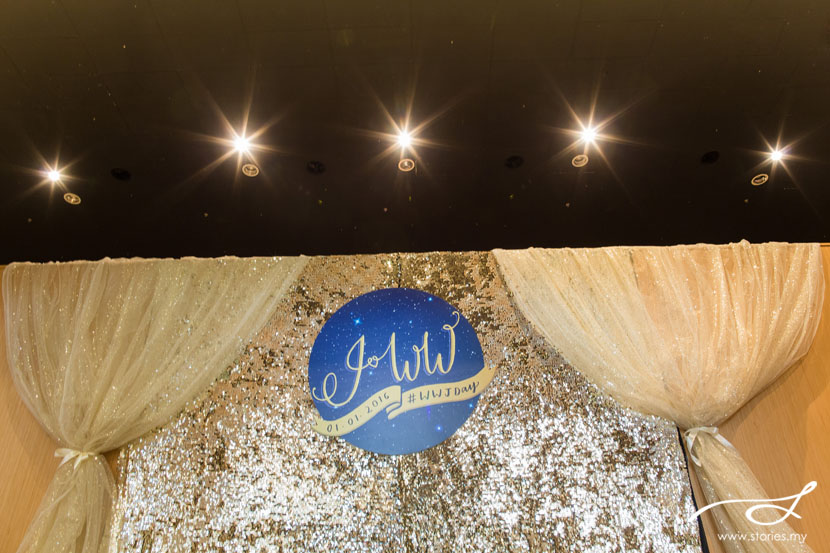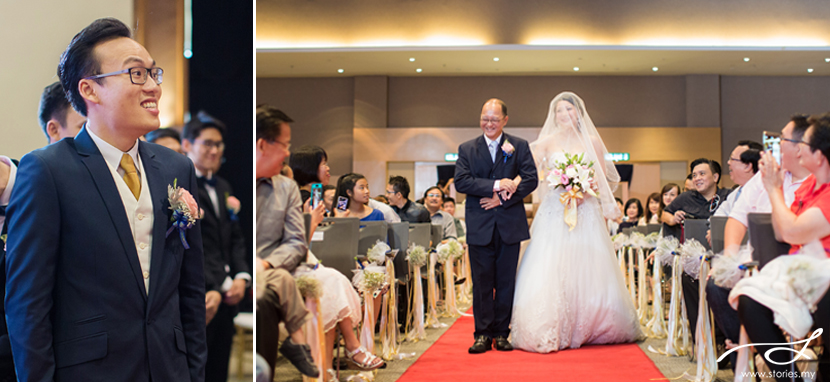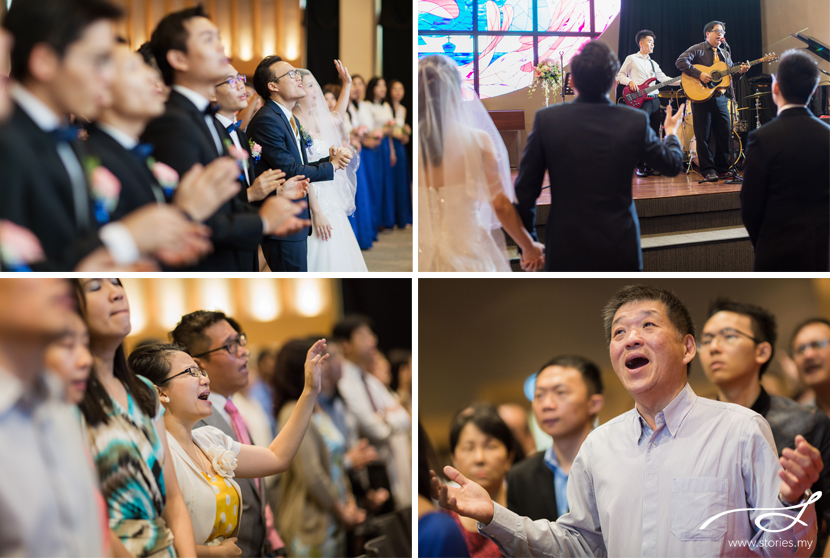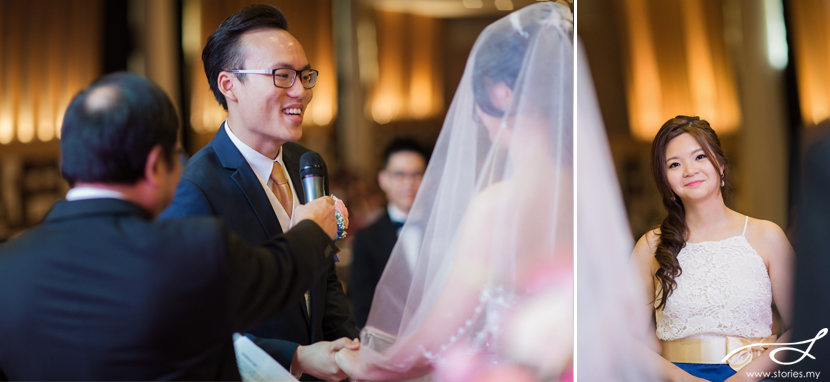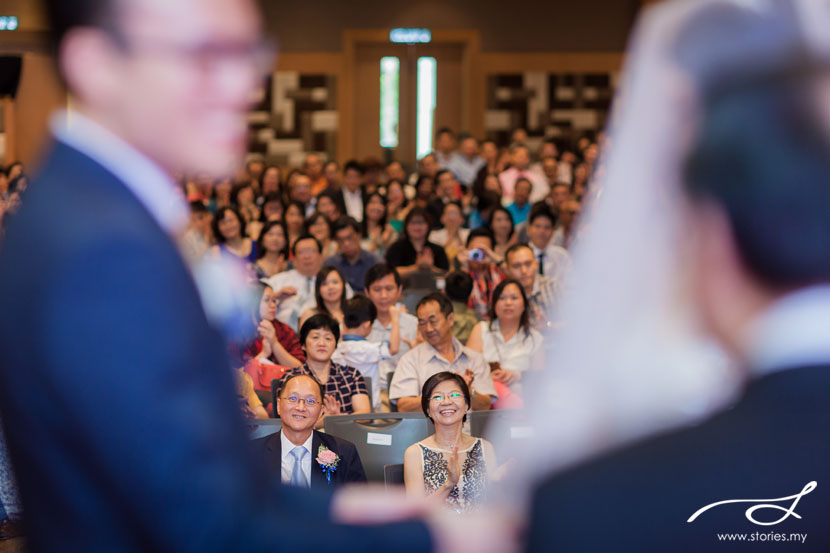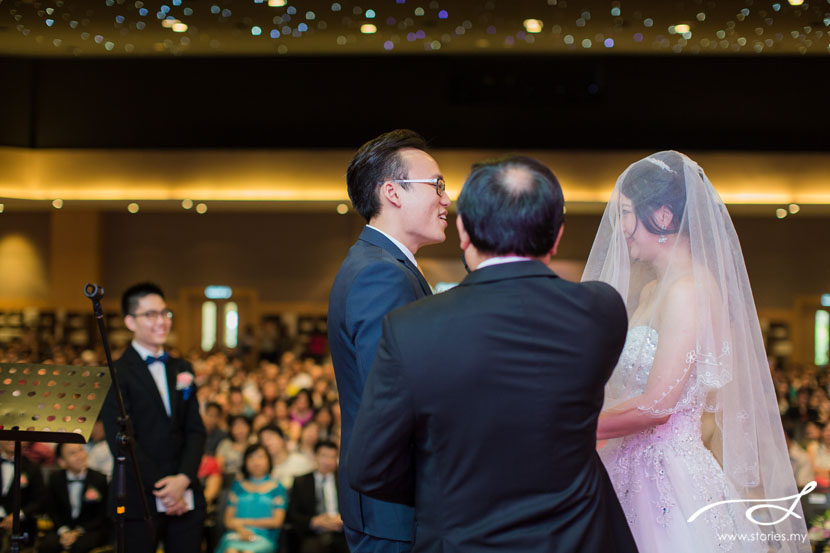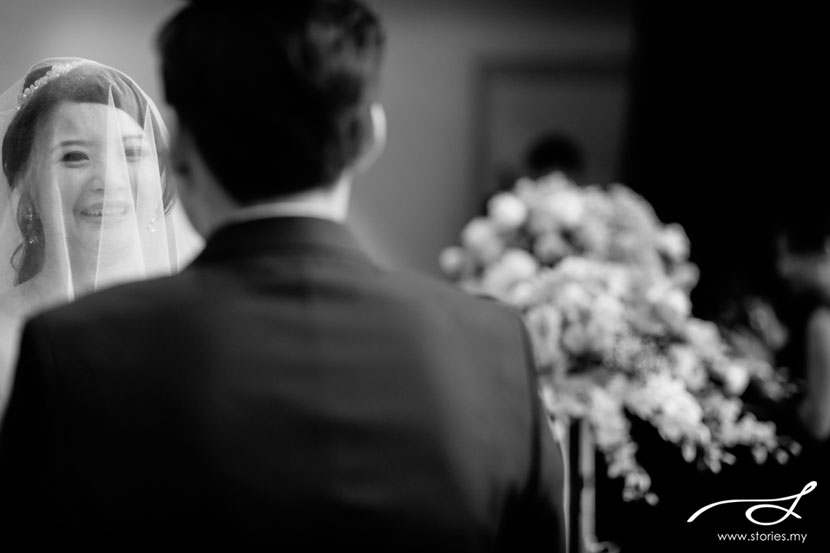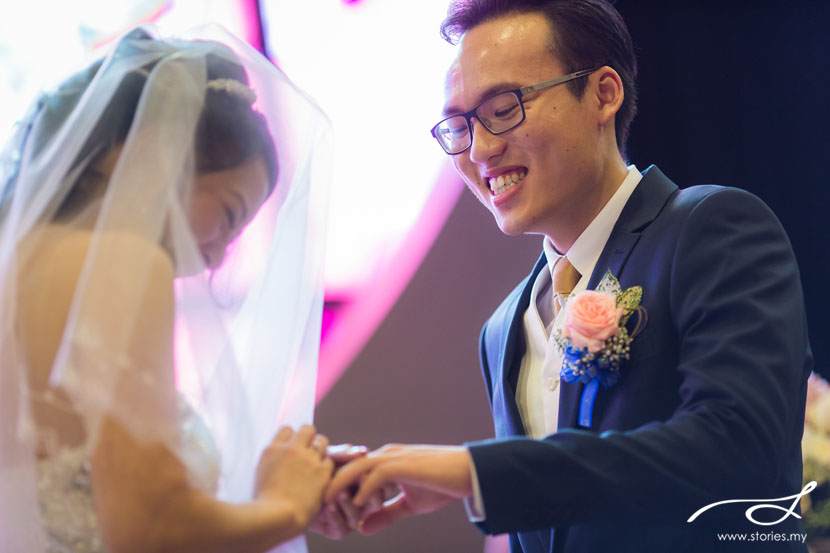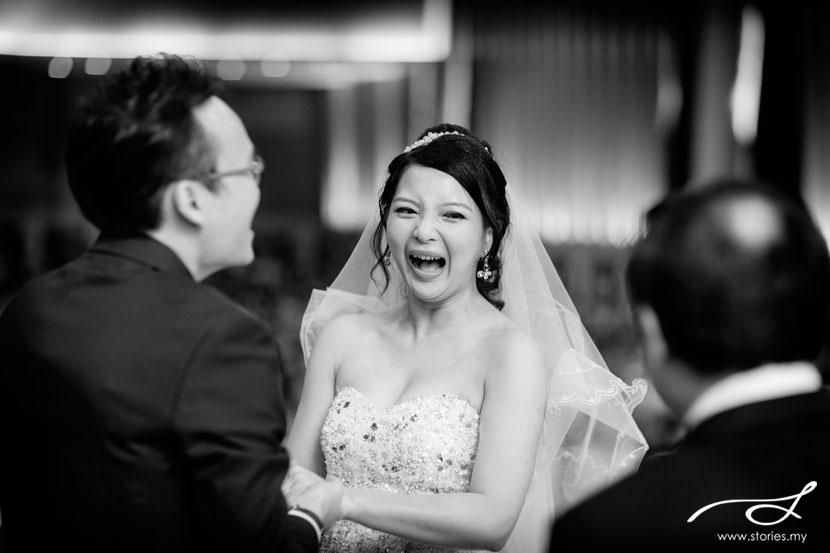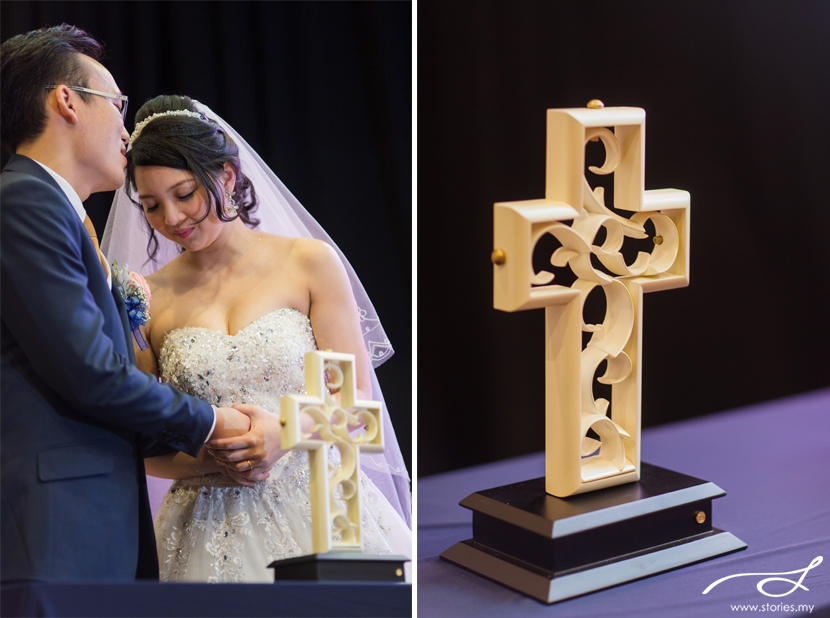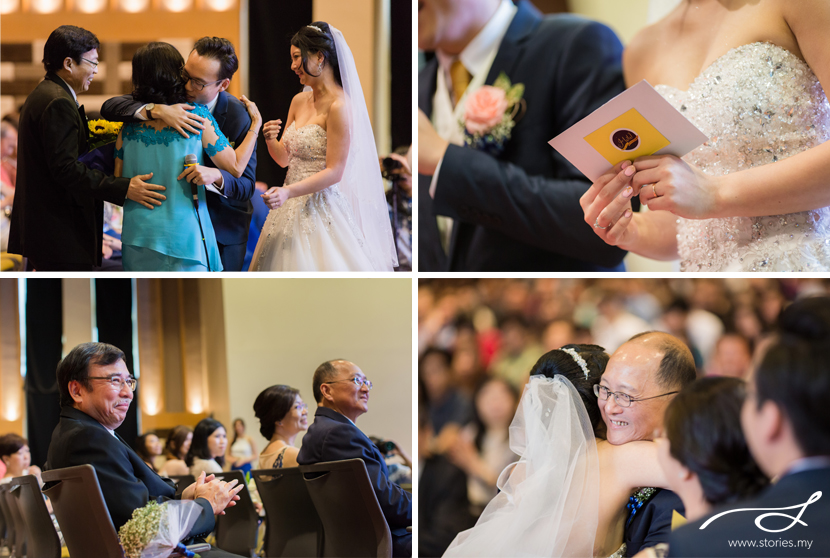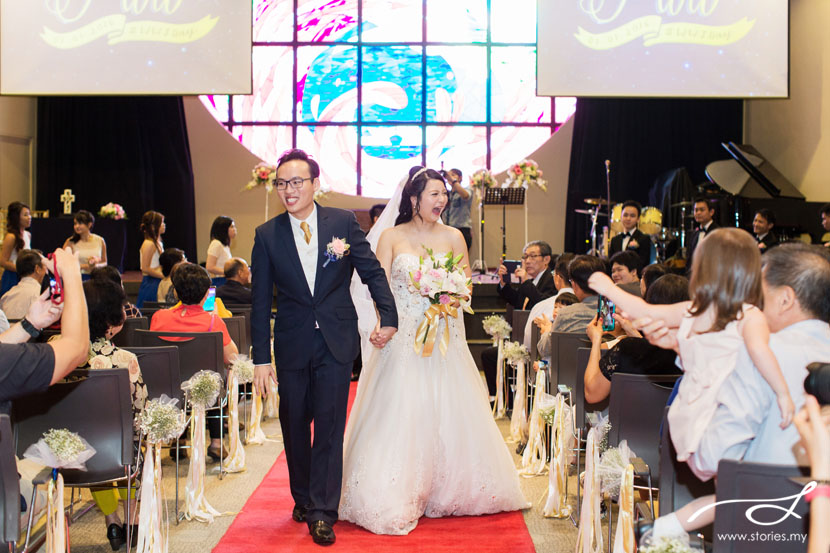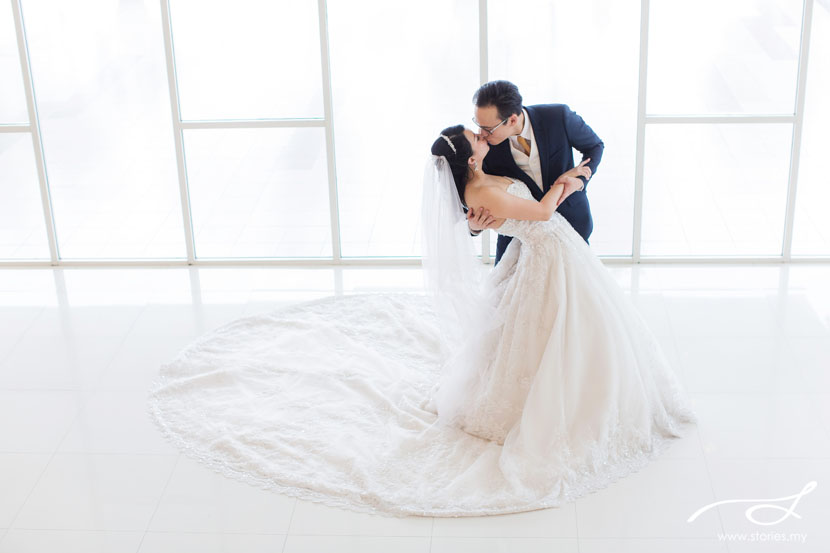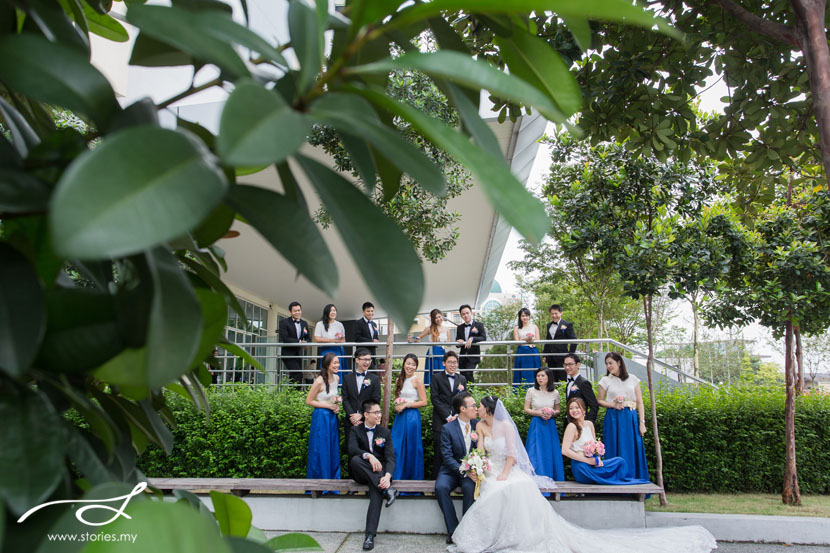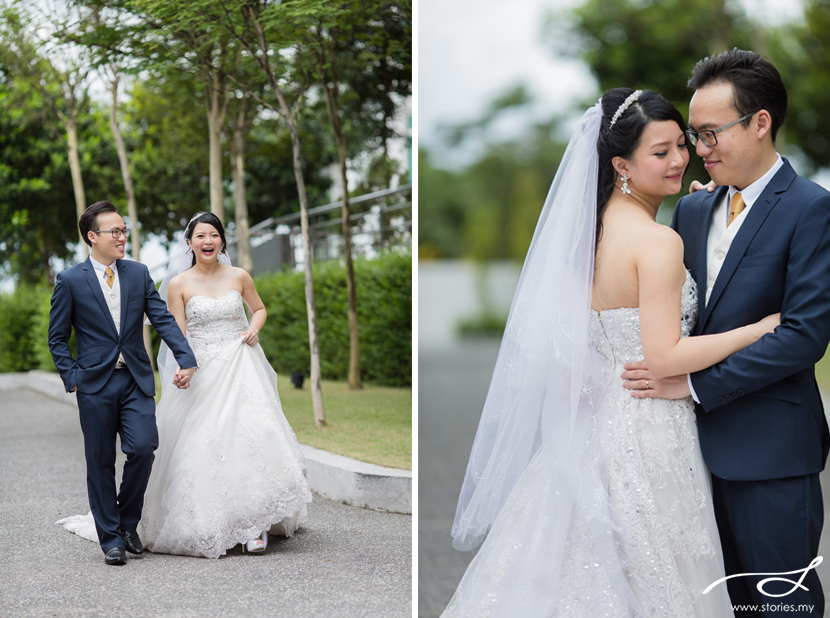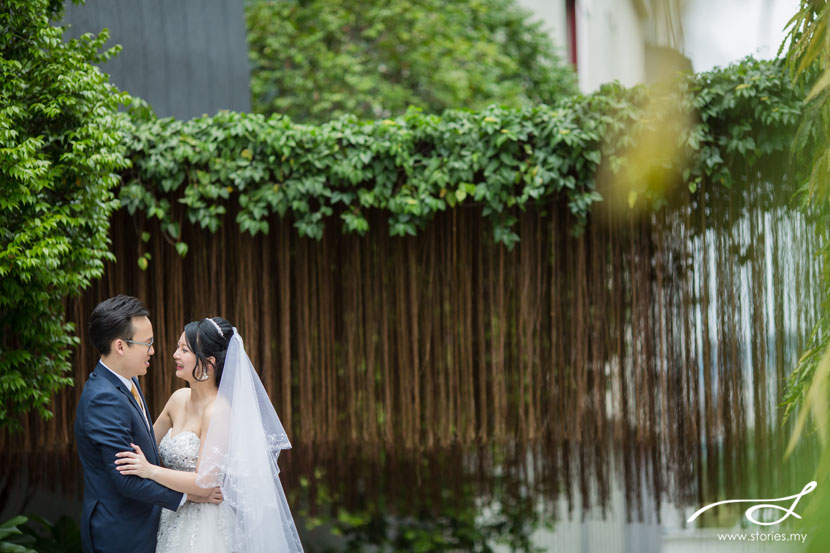 Credits:
Photographers: Grace & Johan (assisted by Eric – night & Hui En)
Church Ceremony: Luther Center
Dinner Reception: Tropicana Golf & Country Resort
Topman
Aspial
Shoes: Kiyo Singapore, Pazzion Singapore
Make up & hair: Chris Fong Make Up
Decorations: Jacintha Tagal
Bridal Bouquet & Aisle Flowers: Warmest Flowers and Gifts House (Centrepoint)
Stationery: Dianne Lim from Diannesaur
Dessert table: Dolce Cupcakes
Videographers: AK Studio House