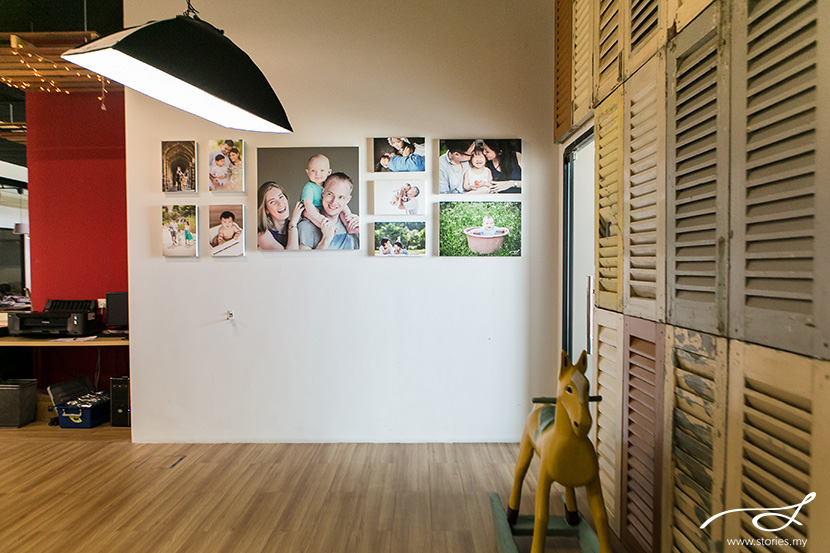 I believe canvases are a great way to brighten up a home – especially if it is filled with lovely images of your family. At Stories, we have designed canvas clusters for our clients through the years. All you need to do is to tell us the dimensions of your wall in inches and we will design it for you, free of charge. Here are some tips on how to plan for a beautiful canvas wall at your home:
Find a wall that is a feature in your home – meaning, the wall should be in a prominent location that is eye-catching. This could be above the couch in your living room or next to your dining table.
Avoid having too much clutter at the bottom of your feature wall. If the wall is next to a cabinet that is filled with children's toys, your eyes will be drawn to the clutter and not the images.
Install spotlights that direct your attention towards the images on the wall. This is especially good for night events!
When choosing images to include on the wall, think about some form of continuity – for example, are all the images taken in a nice outdoor environment but one is not? Do the images complement or distract each other? Is there a theme to the images selected? Do also include a series of candid and posed shots for best effect.
Communicate with your designer if you prefer to have designs that are neat (for example, all canvases fit into a perfect square) or if you prefer a more organic design that doesn't have to align perfectly with each other.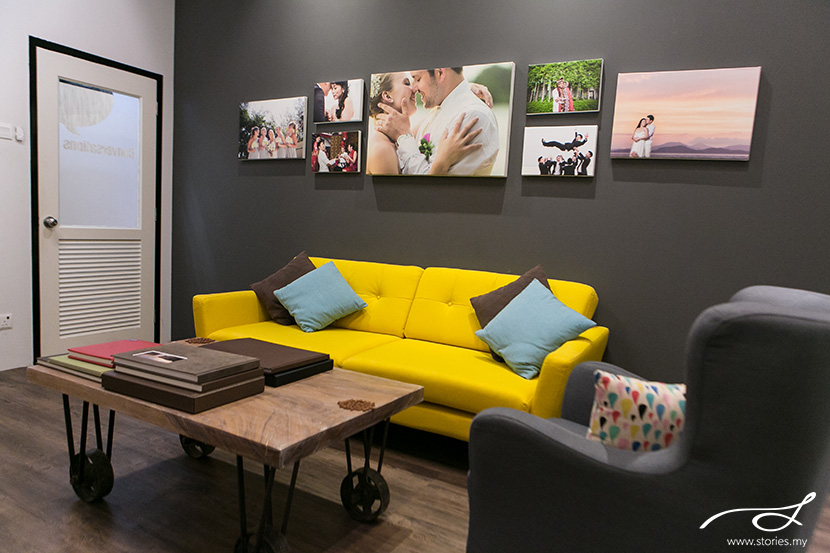 What do you think of the sample walls at our office?