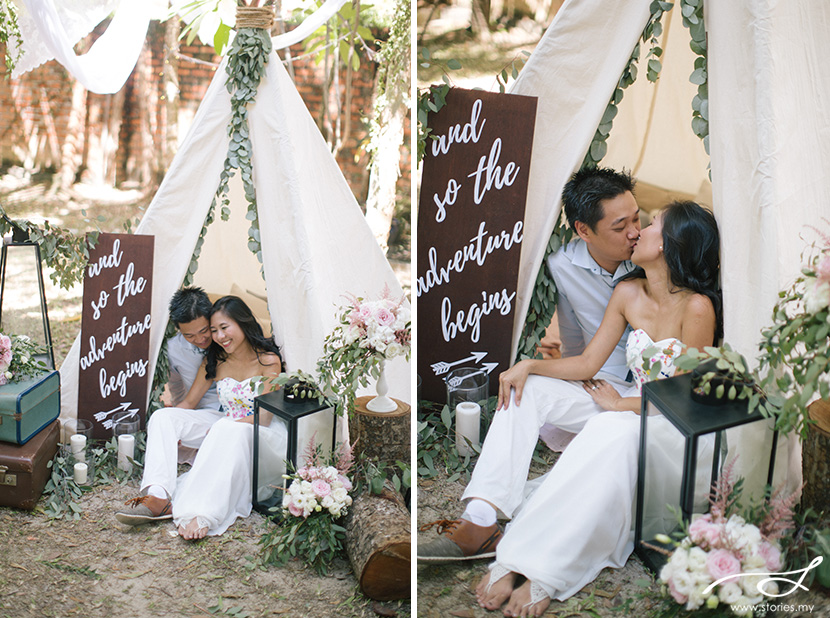 10 years ago, the adventure began when we said our vows to journey together through the calm seas and raging storms. Ever since then, we've gone through adventures together as we camped in the freezing White Dessert in Egypt and cycled through pitch black darkness to view the sunrise over temples in Bagan, Myanmar. We've also experienced challenging moments as my dad was diagnosed with Alzheimer's shortly after my wedding and deteriorated through the years until the remnant of the strong man he was, was gone.
We've worked through differences, argued about which way to press the toothpaste, made conscious decisions on how to live life God's way and also shed tears of joy when our two children, Krysta and Kyle were born. (we also shed tears when we had to carry them through the streets of Japan recently, but that's another story).
I can't believe 10 years flew by, just like that. Some people say we hardly aged, but that's a lie. I think my wrinkles are a testament to how much wiser I am now, but also how much joy I experience in life, through the relationships I share with friends and family. I learnt that it takes a lot of hard work to make a marriage exciting… the routines of life can easily drown you and soon, you start to take person next to you for granted. Even more so after kids arrive, as our focus tends to be on the children, hardly the spouse.
So we've done things like go on planned dates, holidays alone, random hugs in the middle of the day… just because.
Ever since I was a young child, I have been an idealist. I want to believe with all my heart that love can flourish and grow stronger through the years… that marriage can indeed prosper even when I am old and grey.
And so the adventure continues…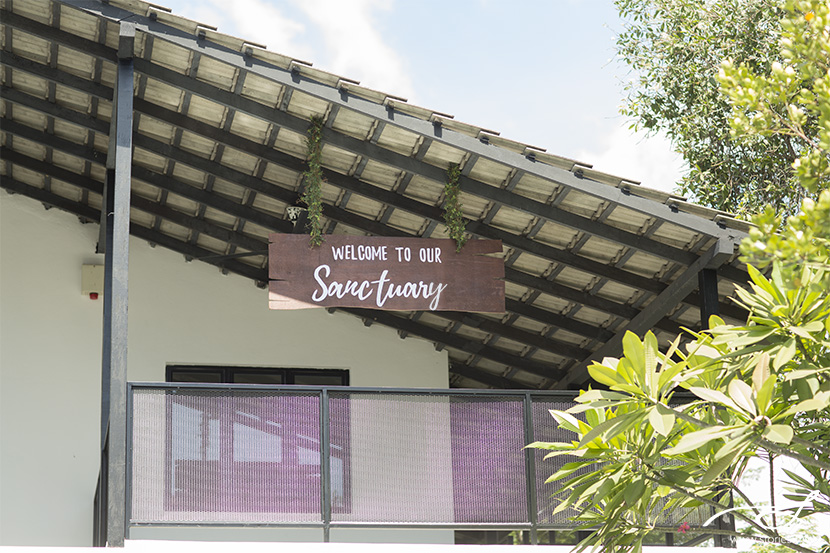 On the 13th of August, we had a party at our home to celebrate 10 years of marriage and moving in to a new home. We were blessed to have family and friends pray for us as we acknowledge God's goodness in our lives over the past 10 years. Pr Kee from DUMC who married us 10 years ago prayed for us, and Pr Shaun from Kingdomcity KL blessed our home as we use the space to connect with people from all walks of life. Rachel and Jin Ann's team did a great job with the styling (and yummy desserts!) and Michelle exercised her magic make up skills on myself and Krysta (who was delighted to have curly hair for one day). I am also appreciative of Jennifer, Chi Yin, Nigel and Johan who took some of these amazing photos you see here.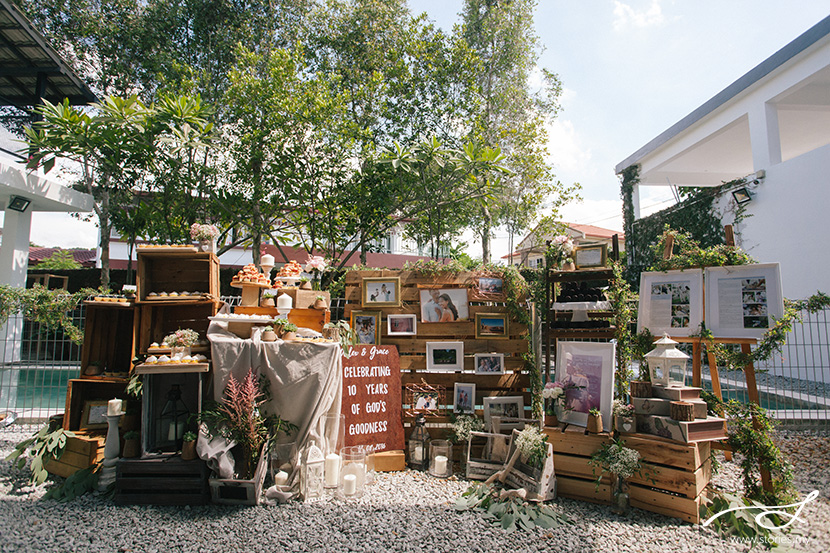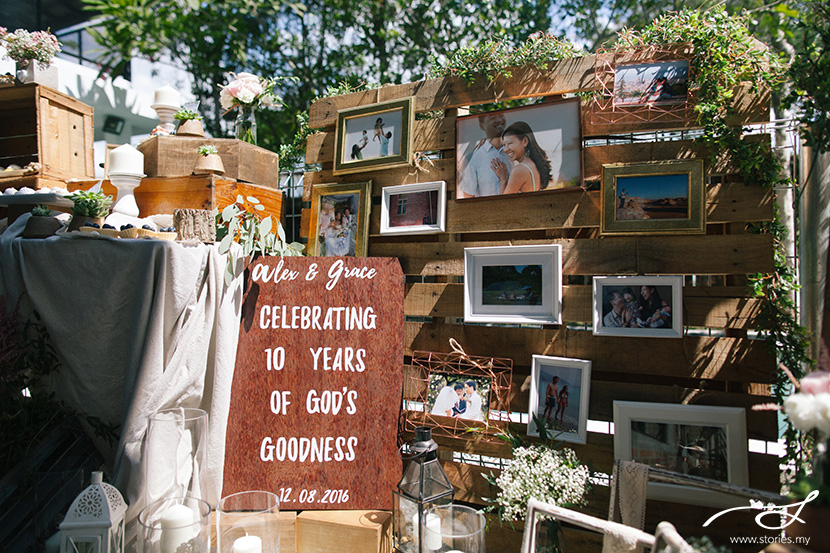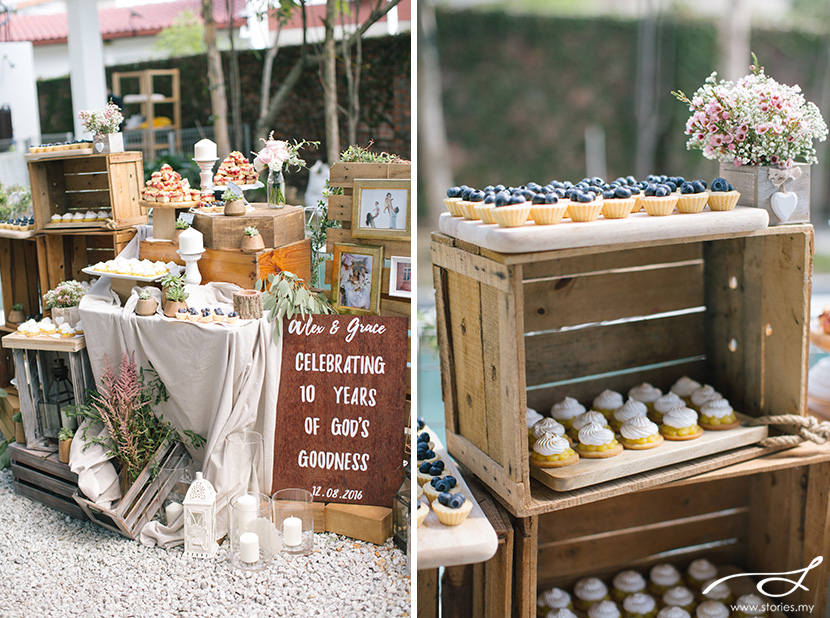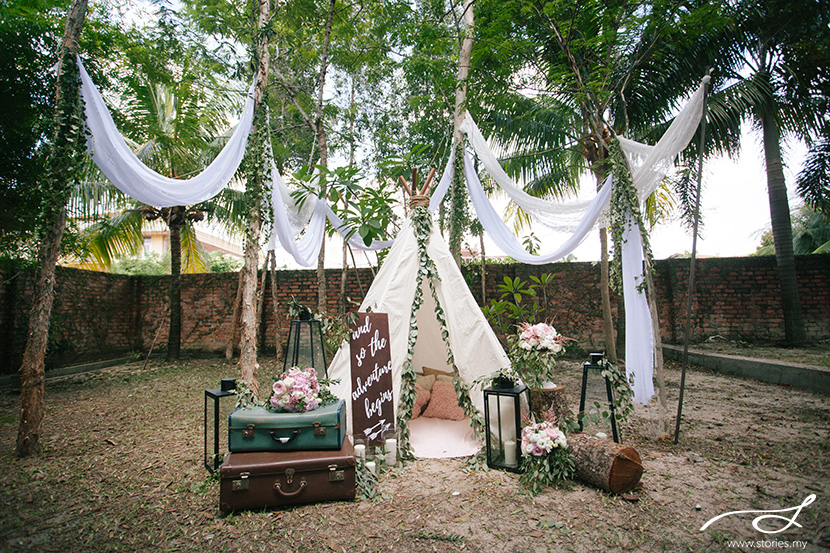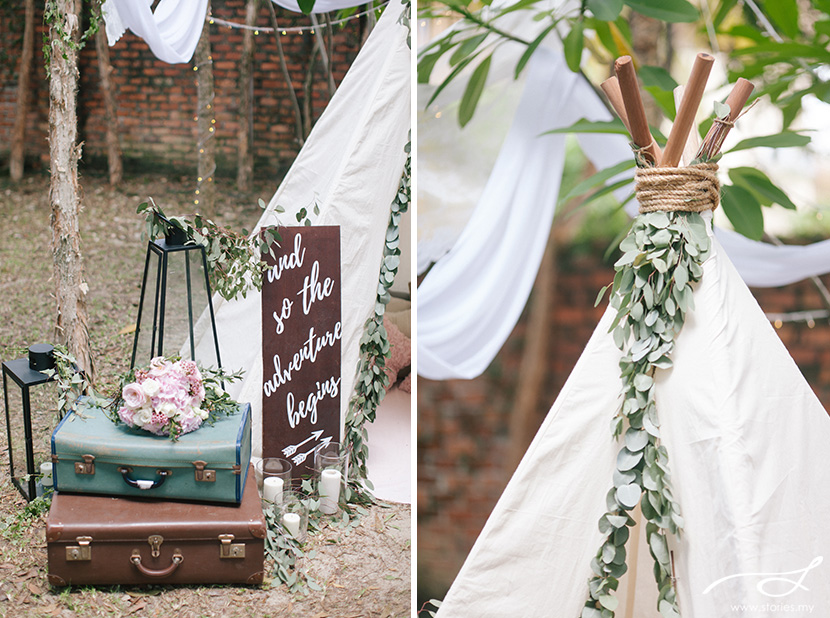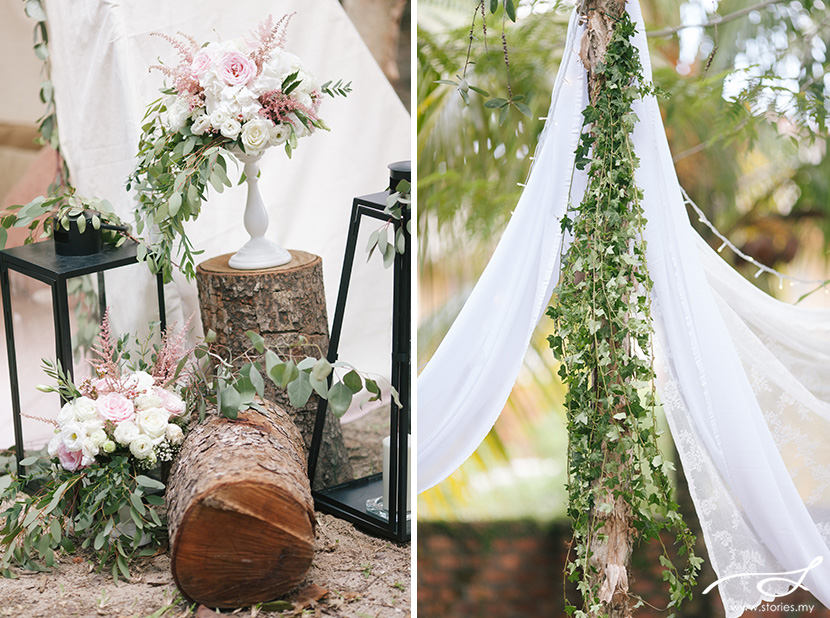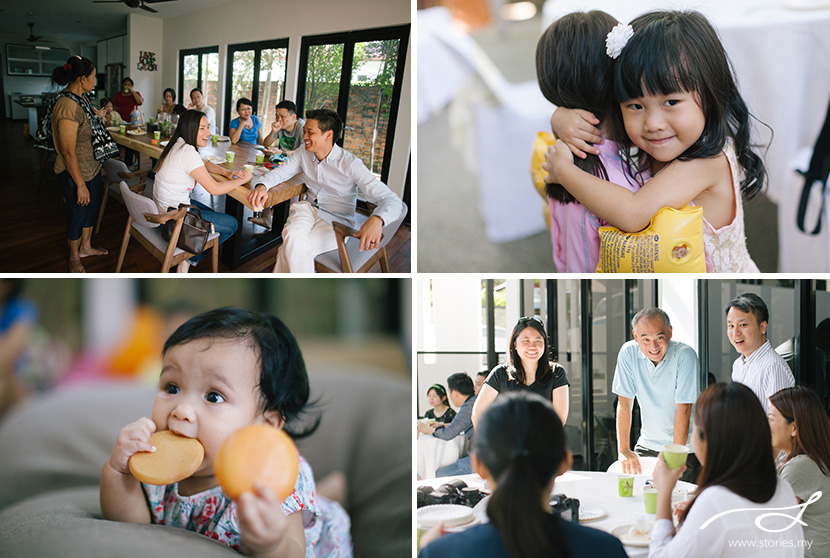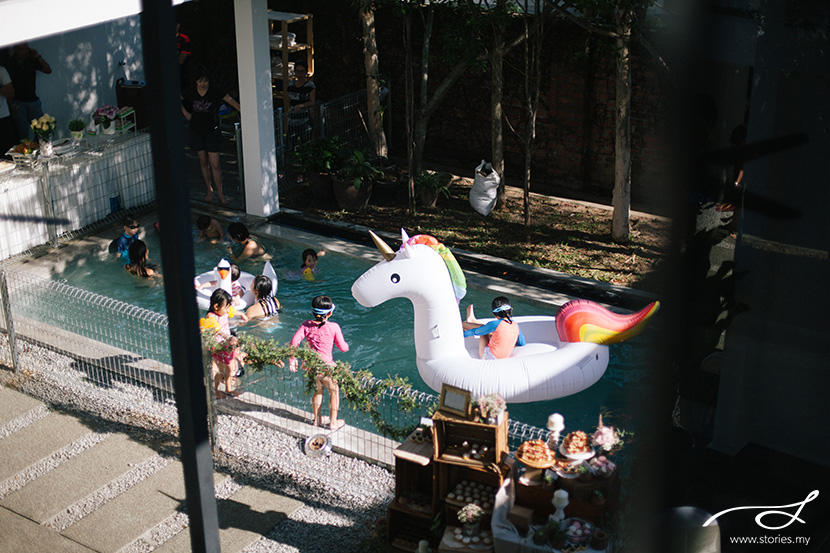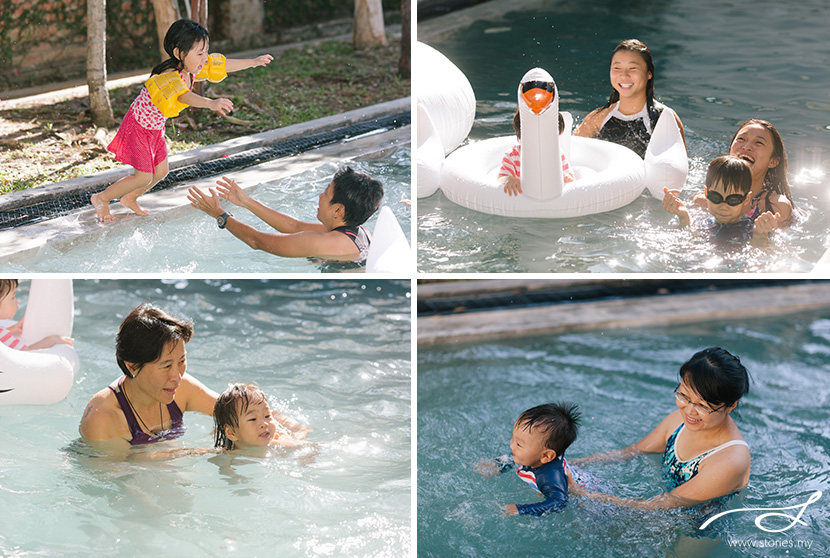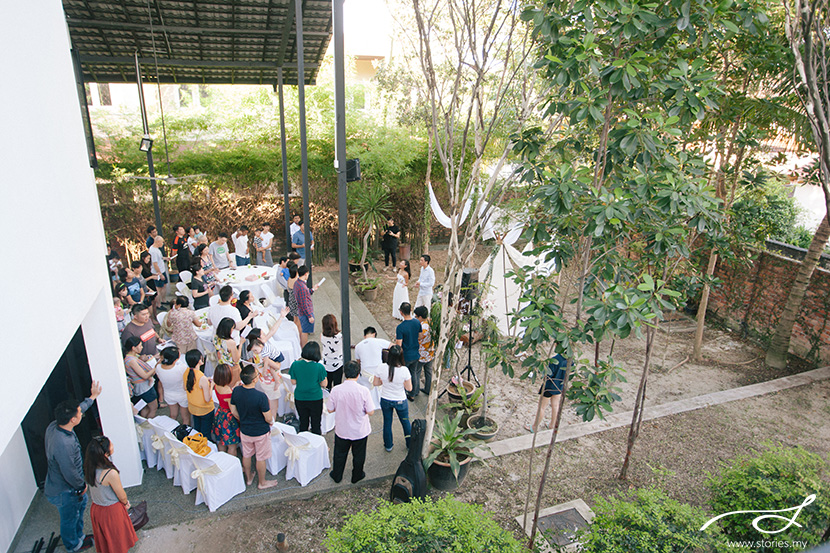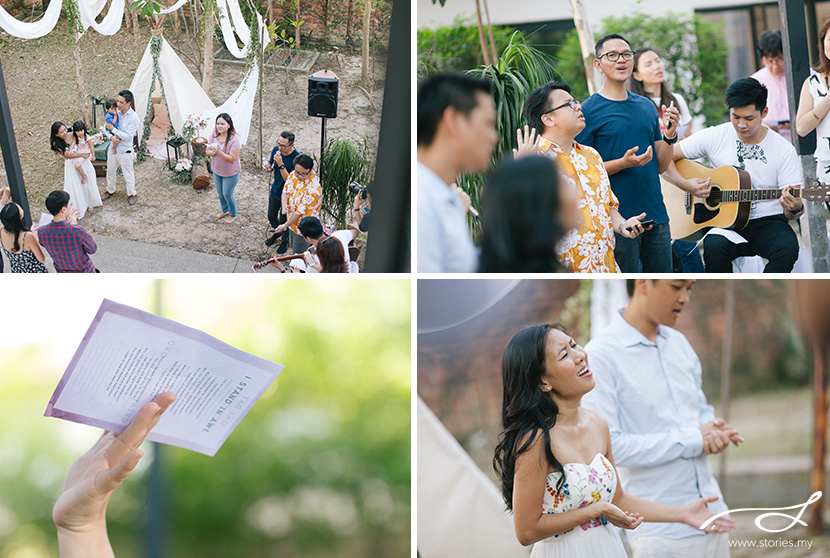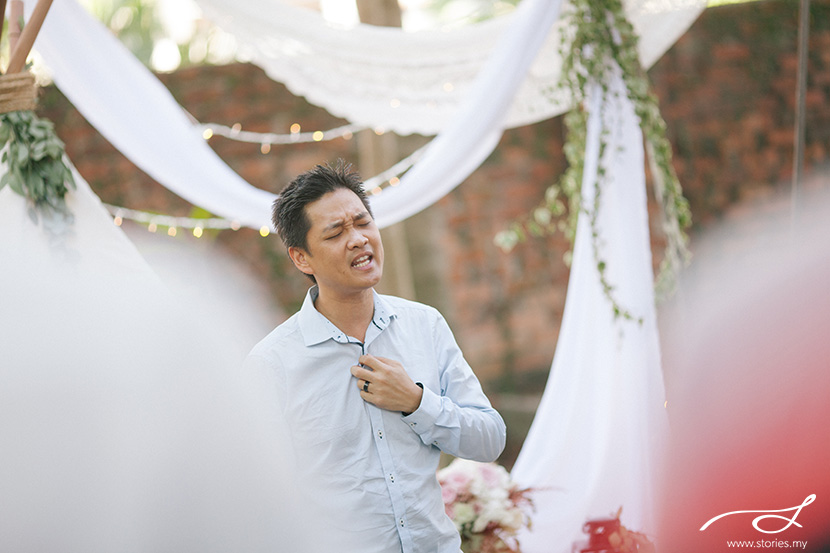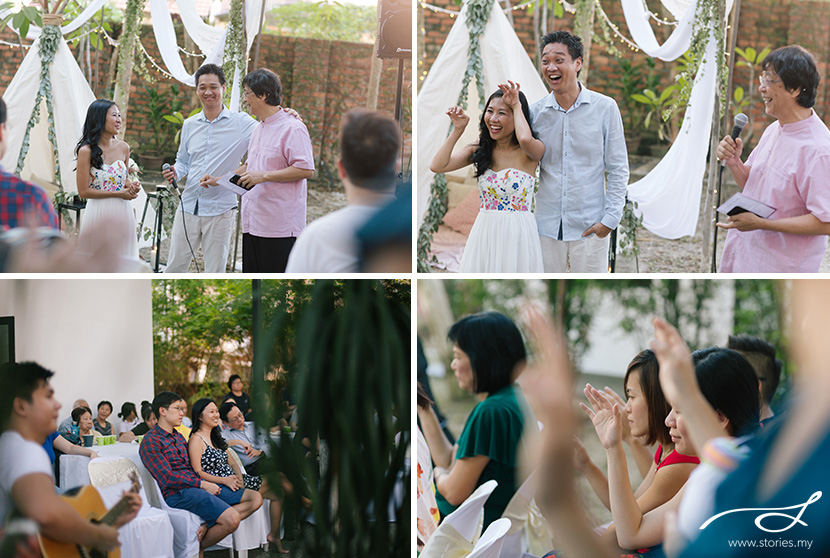 I wonder what Alex was saying… "To infinity and beyond?"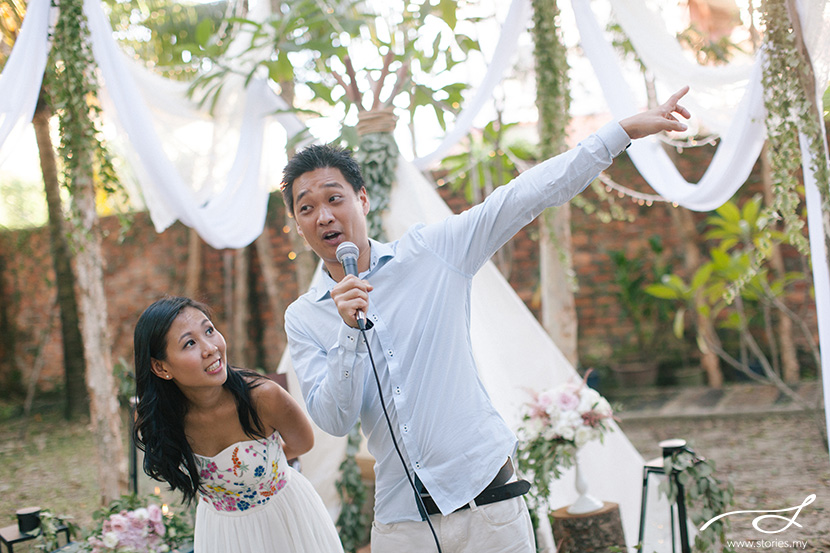 We didn't plan on having a vow renewal but Alex surprised me by giving me a new wedding band that day.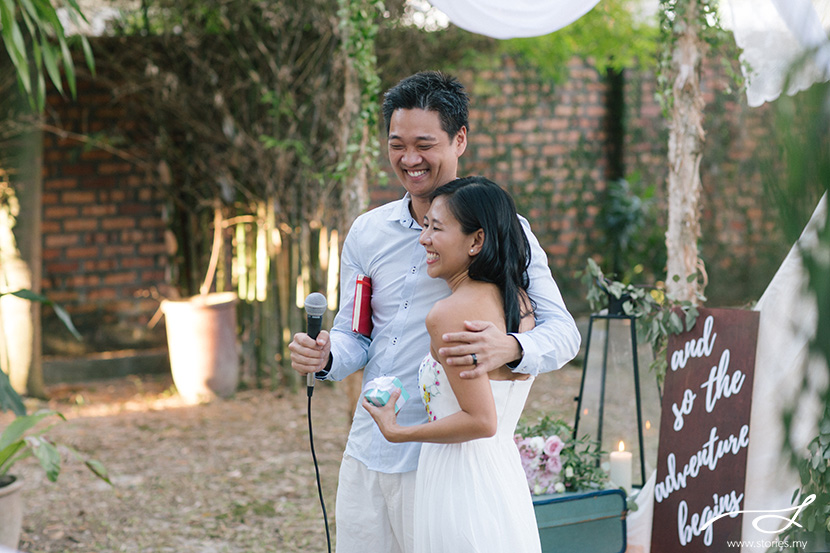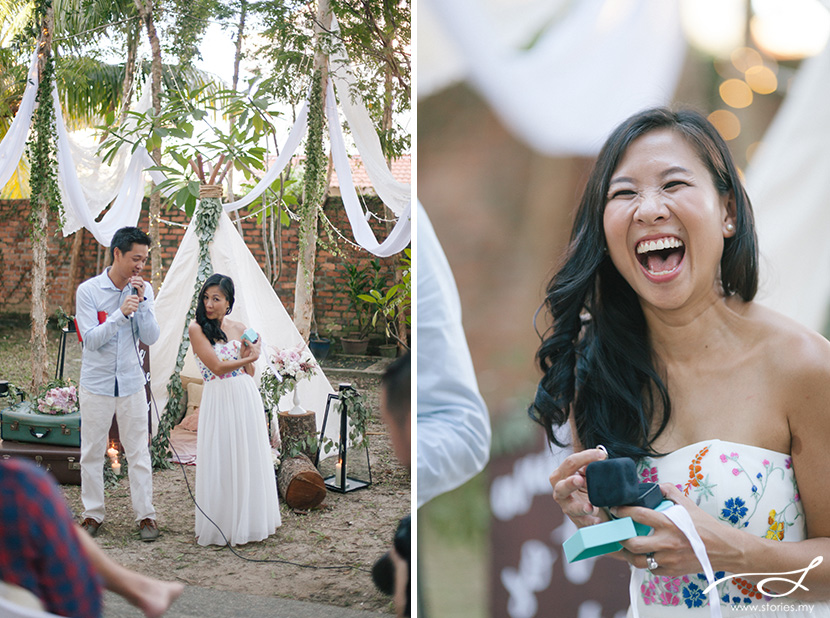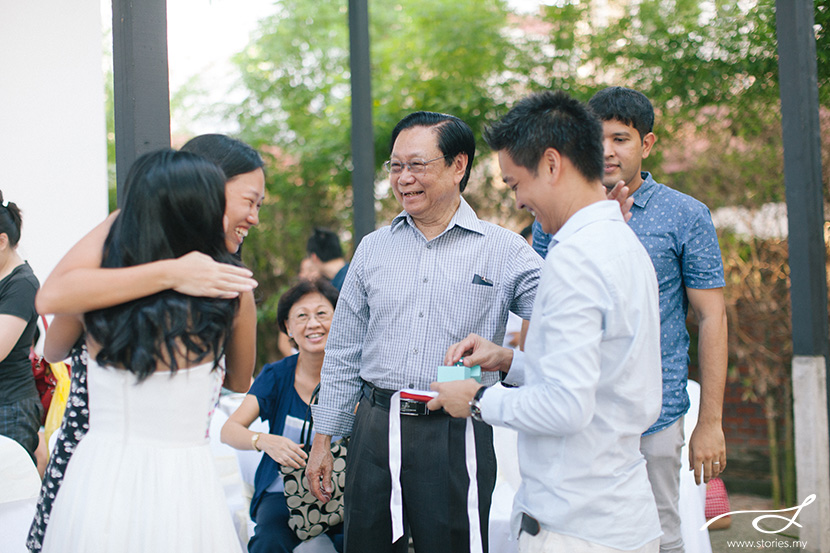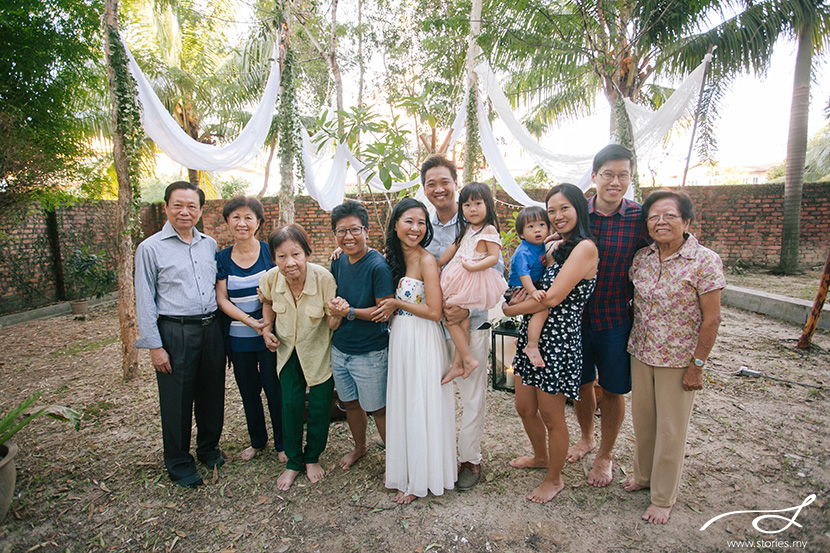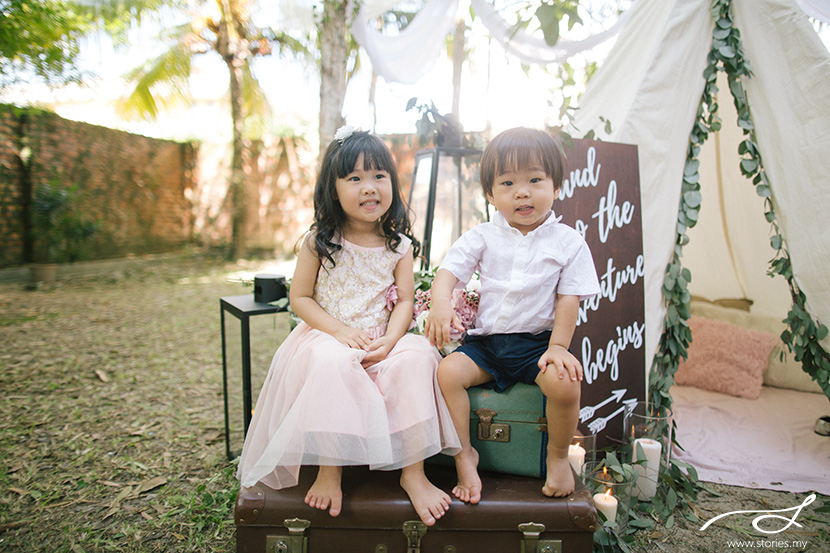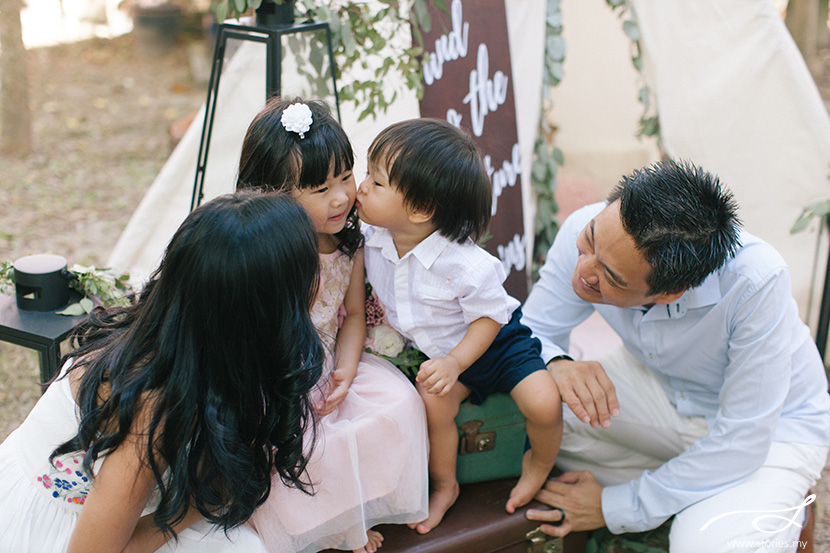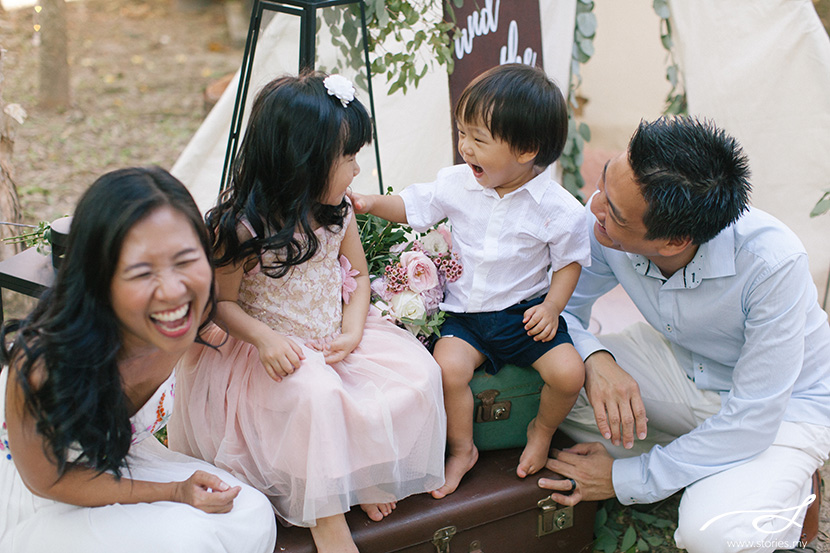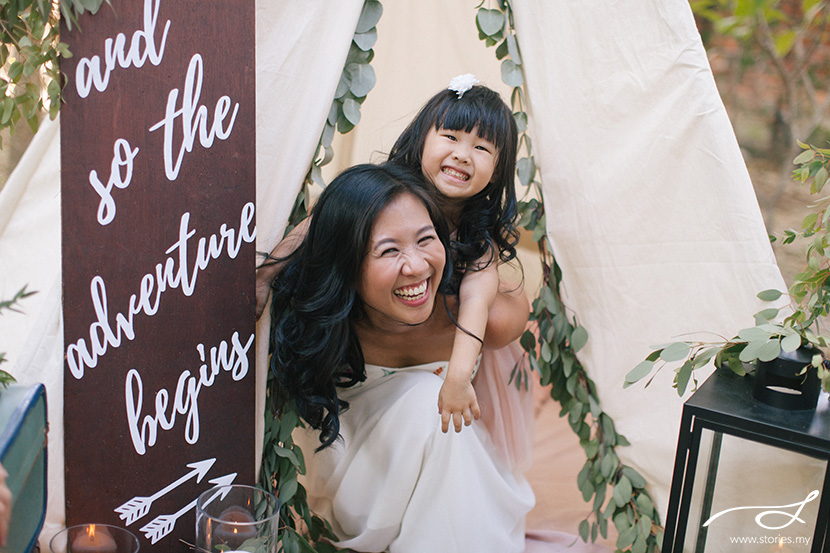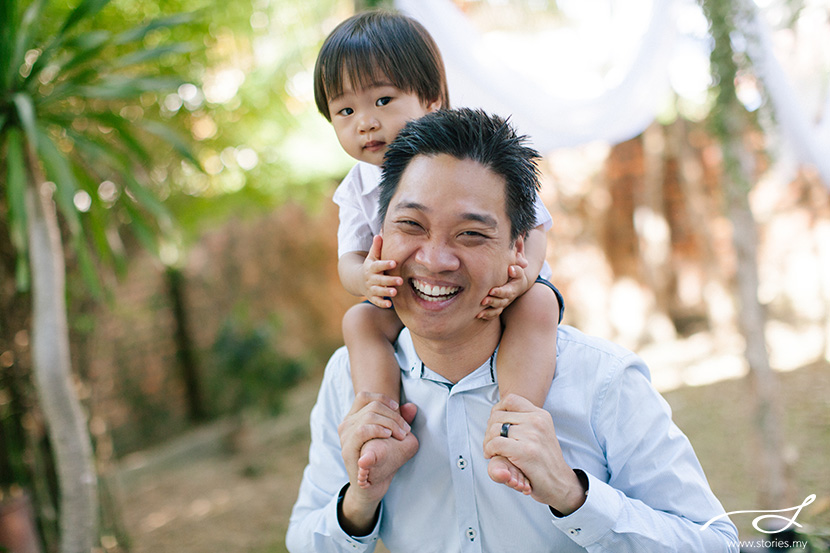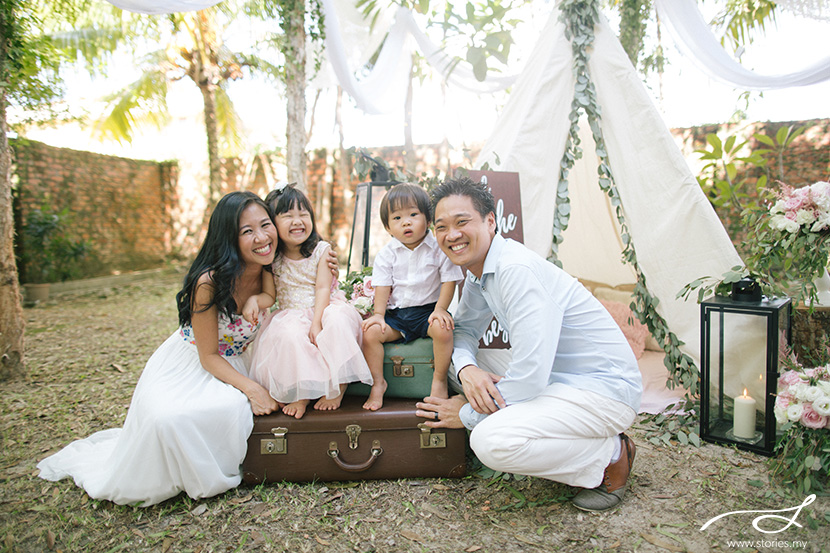 By the way, I was working as a video editor in the Malaysian TV industry 10 years ago, and told myself that I would edit my own wedding video that was shot by industry colleagues back then. Somehow, it never happened as I was always busy with other work, and I never saw the footage until this year, when Chi Yin agreed to take on the task of editing my tape based, DV-PAL footage. What an amazing job she did. Thank you for your creativity in making this so awesome!
I had a garden wedding at Palace of the Golden Horses, and an outdoor dinner reception (on the garden too) for 400 guests. Yup, we totally trusted God for the weather as our backup plan could only fit 350 tables if it wasn't pouring badly! Thank God the weather held up, and we had a beautiful ceremony on the garden. I had brought in a beca / trishaw from Malacca for the recessional / processional, custom made kebayas for my bridesmaids (because of my Nyonya heritage), DIY-ed a lot of the wedding decor, invite and favours. Also asked all my guests to wear white and family to wear purple. It was an incredible feat, but amazingly almost every one of my 400 guests complied. Looking back at it now, I think we pulled off an incredible wedding 10 years ago! Enjoy the video highlight below.
Credits:
10th year anniversary party:
Photographers: Various shots by Chi Yin, Jennifer, Nigel and Johan
Hair & Make Up: Michelle Touche
Decorations & Styling: Pretty Little Things
Wedding 10 years ago:
Videographers: Ken Fam & a Malay guy whom I unfortunately didn't get to know
Video Editor: Chi Yin
Photographers: Andy Lim, Edmund JP, Joseph Siew, Ezrena Marwan
Hair & Make Up: Susan Chaopradith
Decorations: DIY, sourced on our own and with the help of friends, wedding favours made with the help of parents and maids
Trishaw: Brought in on a lorry all the way from Malacca for about RM400
Wedding Gown & Groom's Suit: Bought in Thailand
Ceremony Location: Palace of the Golden Horses, KL
Dinner Entertainment: Sharizan Borhan
Church: DUMC