5 years after Kok Ming and Angeline tied the knot, their lives have been filled with excitement. They have started a business venture together, produced two lovely girls in the meantime, and relocated to a foreign country with no family support. But despite the challenges they faced, they are grateful for the good and bad times. Striving hard for their children's future has been the foremost agenda on their mind these days, but now that Angeline is a stay-at-home mom, she is even more thankful for the sacrifices that her parents have made in the past.
"I have been a whole lot more patient ever since I had kids. Been laughing more and happier since I have been a stay at home mom for the past few months. I worry I will forget about all my happy moments when I am old, that's why I want to have these pictures taken. How I wish time could slow down a little." – Angeline  
As a working mom, I am amazed at all stay-at-home moms, as I don't think I have the patience to deal with my children daily. I truly have respect for these mothers and sometimes wish I had the capacity to do such a job. I know that I pray daily for God's guidance, wisdom and patience in dealing with my kids! Angeline also shares about how her husband is a hands-on man, always doing his best to keep the girls occupied with his funny antics and hilarious comments, even playing dollhouse and having tea parties with them frequently!
I really commend Kok Ming for his involvement. Truly, in a world where we can be so distracted, disinterested or uninvolved with our kids, Kok Ming has made time for his family. We need more people like this in this world.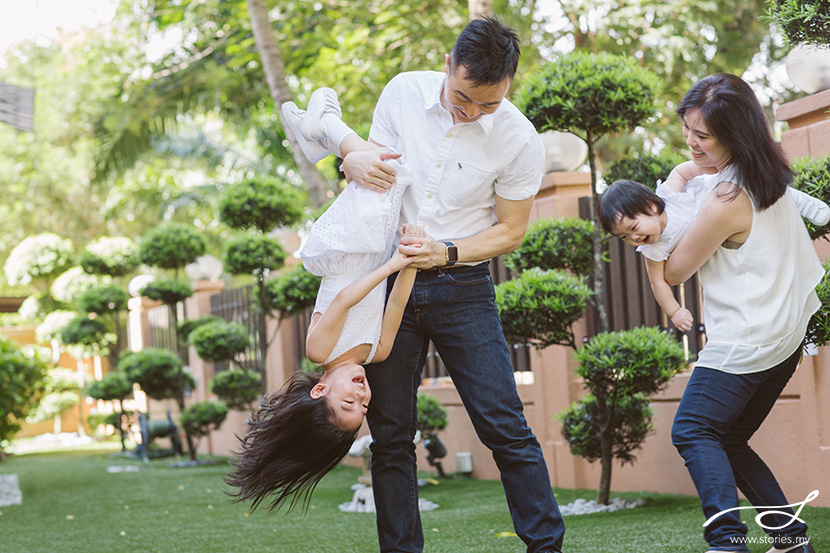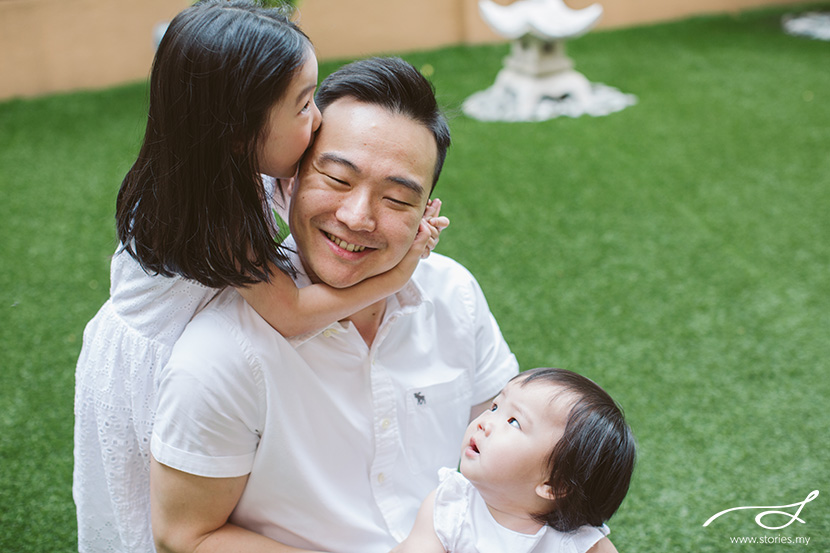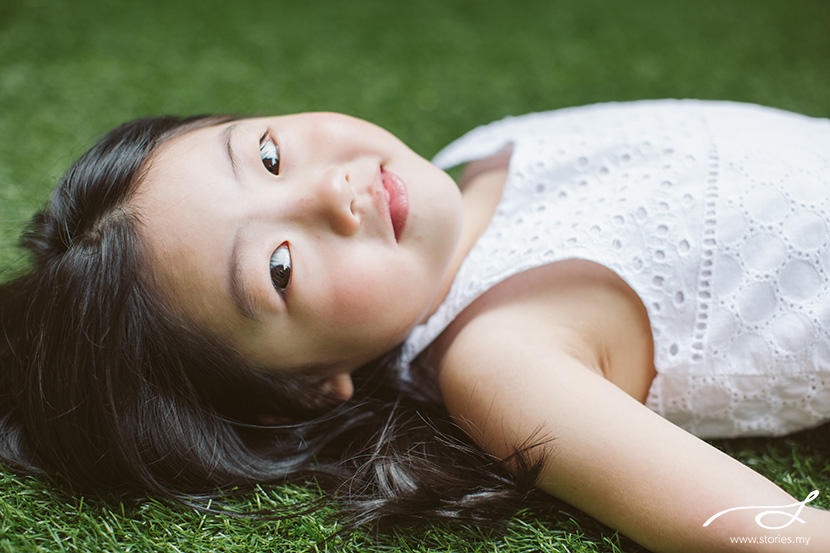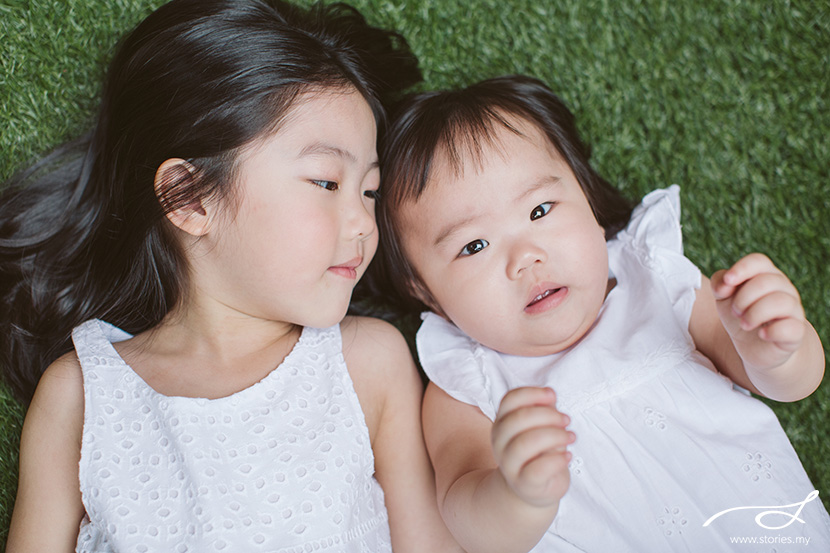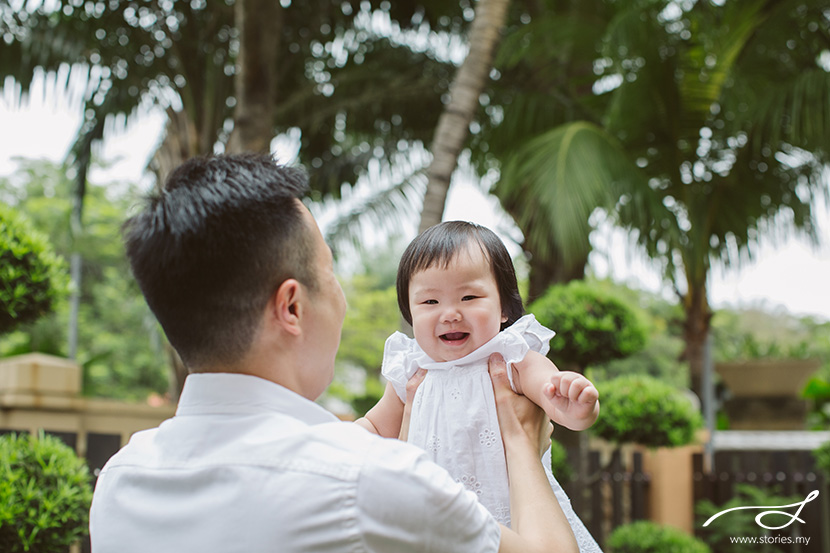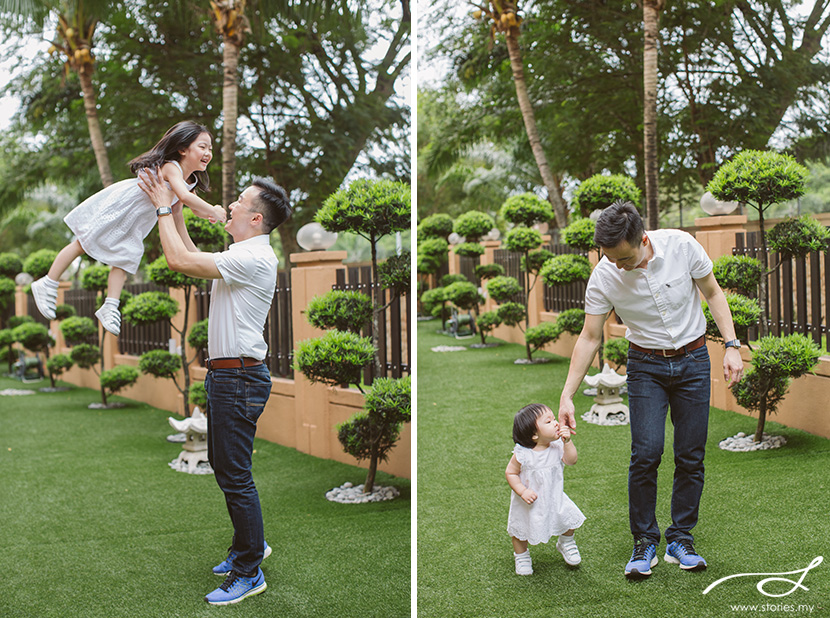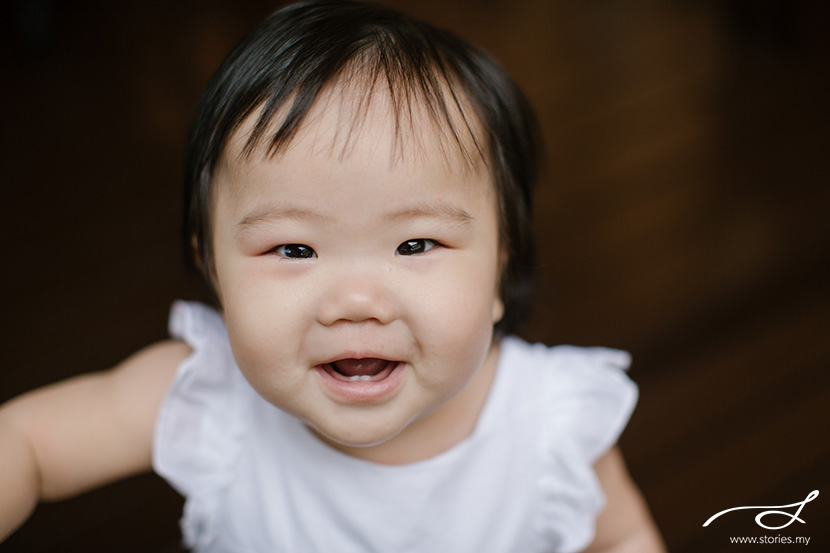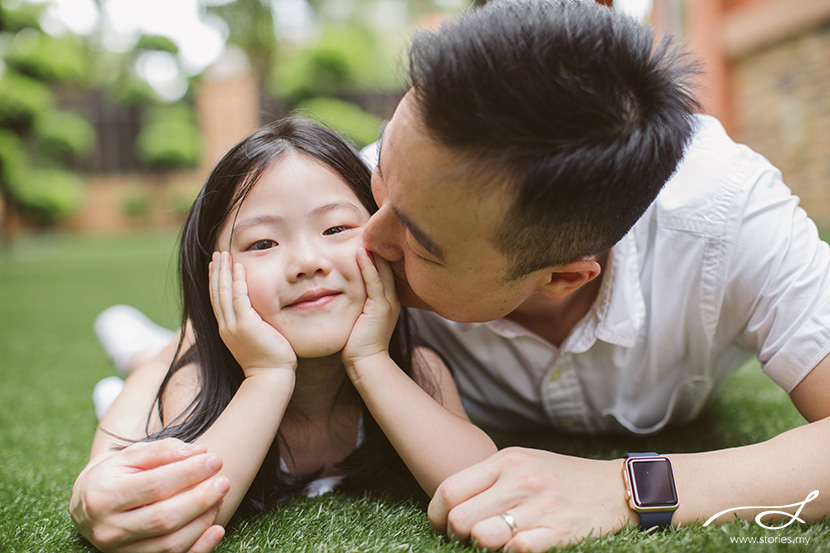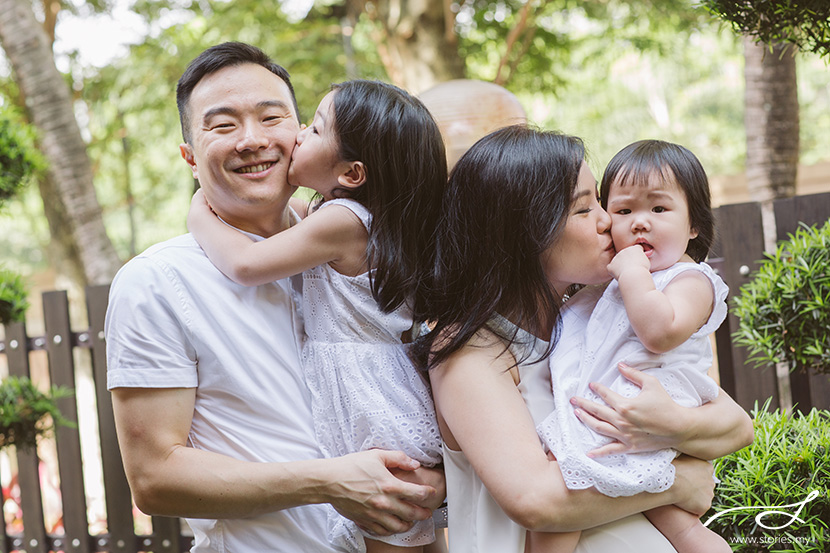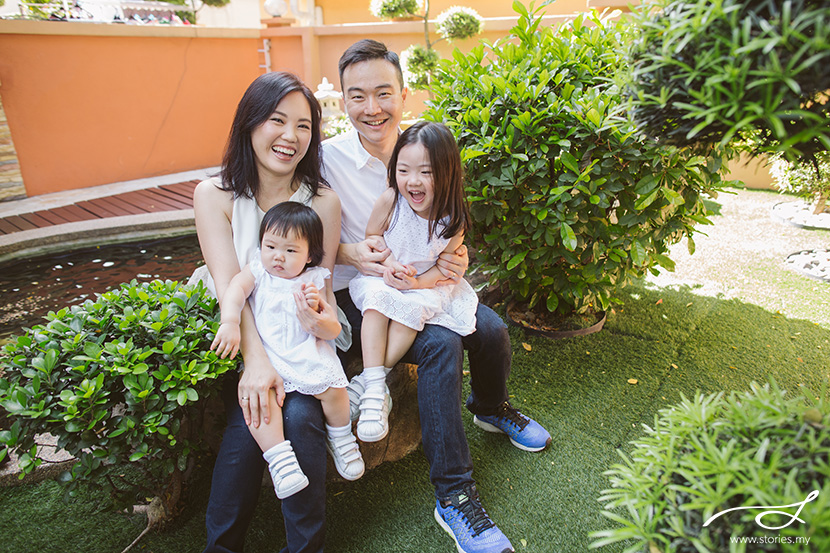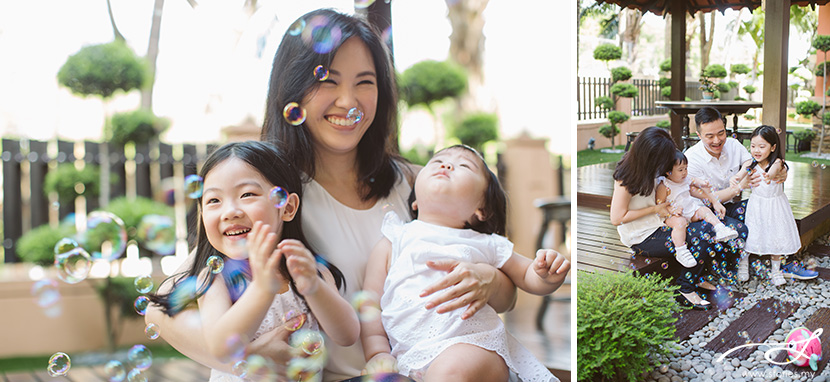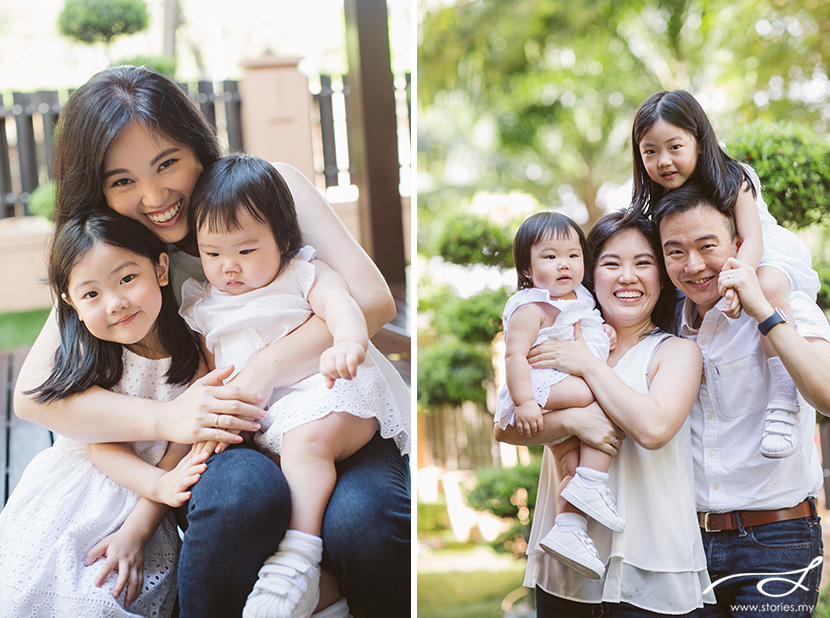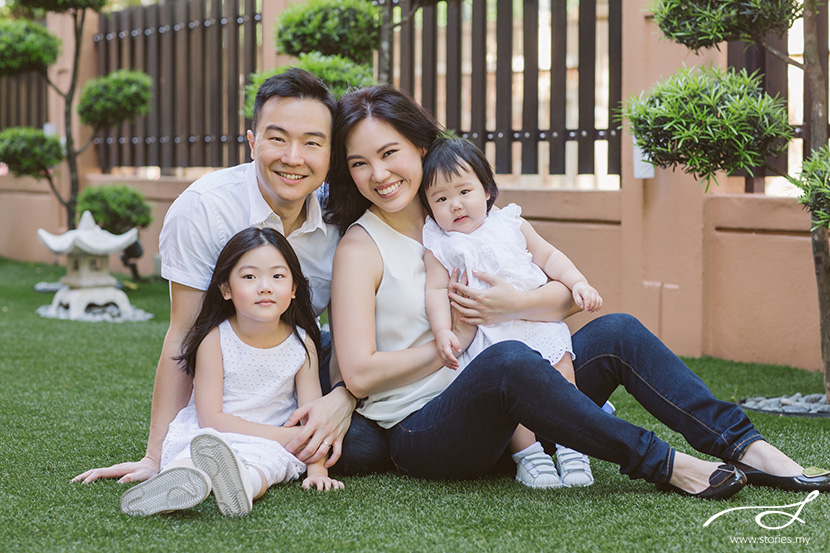 Credits:
Photographer: Grace
Hair & Make up: Jil Yong