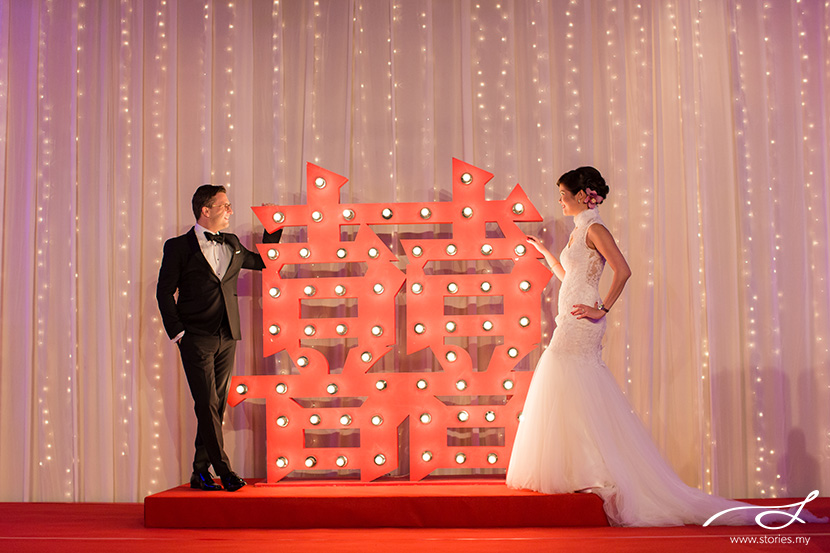 Christian and Sindee first met in Vienna years ago when she was a student there. After being together for 15 years (which is amazing on it's own), they flew back to Malaysia in 2016 for their wedding. For both the tea ceremony and the evening reception they wanted to have simple, elegant and fresh décor. They had an oriental touch with Chinese elements, such as lanterns, the double happiness stand, and local flowers which matched very well with the 1930s chinese jazz music the band was playing. The best part of the evening was their grand entrance with a lion dance performance!
Personally, I love seeing a blend of different cultures coming together like this. It tickles me to see all these 'mat salleh' in our local terms (or rather, foreigners) playing fun games and eating chicken feet to get to the bride. You can't tell from these photos, but Chris was suffering from bad food poisoning the morning of the wedding. He was such a trooper, and didn't allow the tummy aches from robbing his joy! It was a lovely day filled with wonderful moments and we are so glad to be part of this celebration.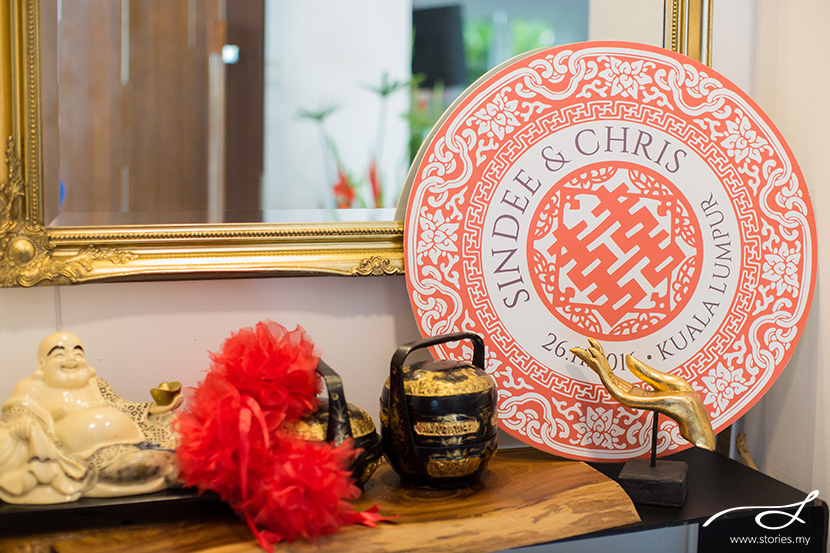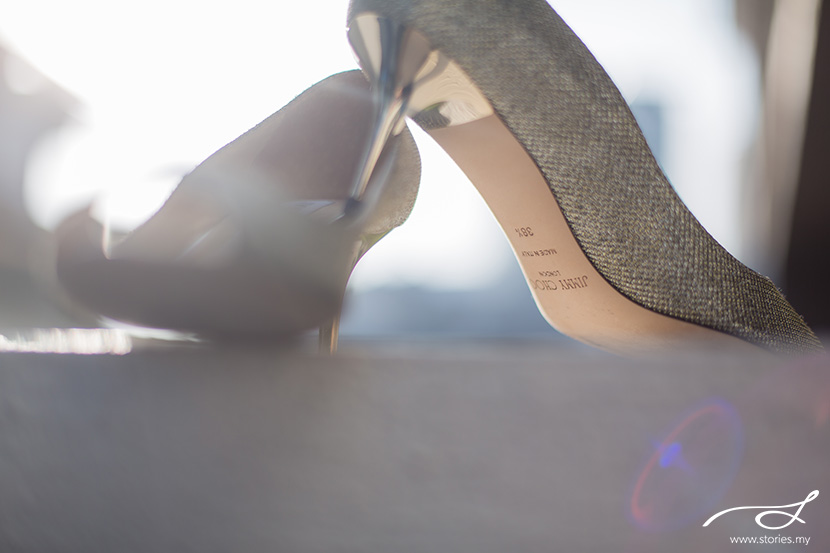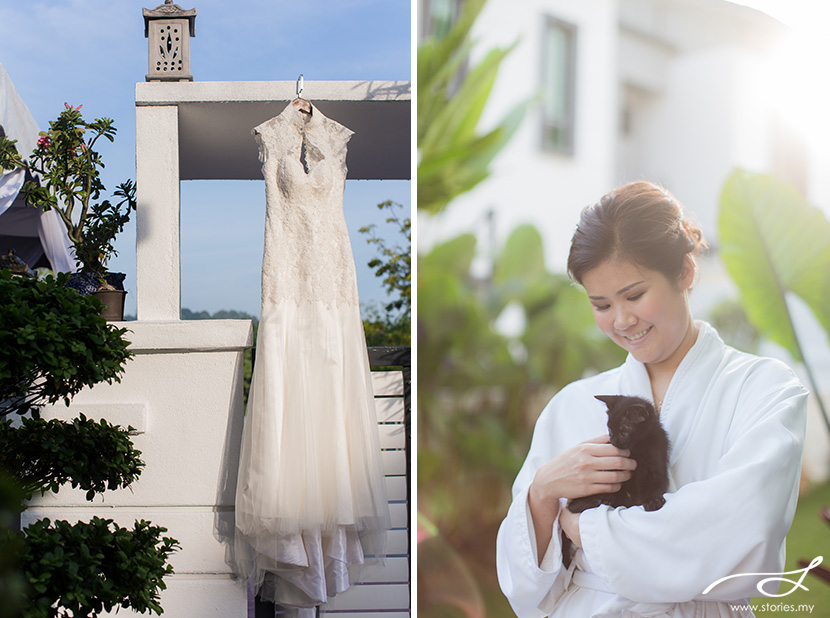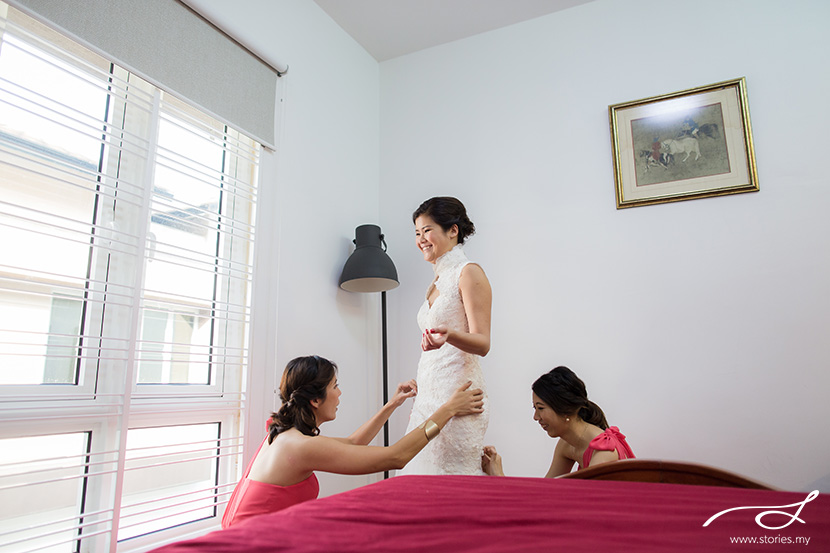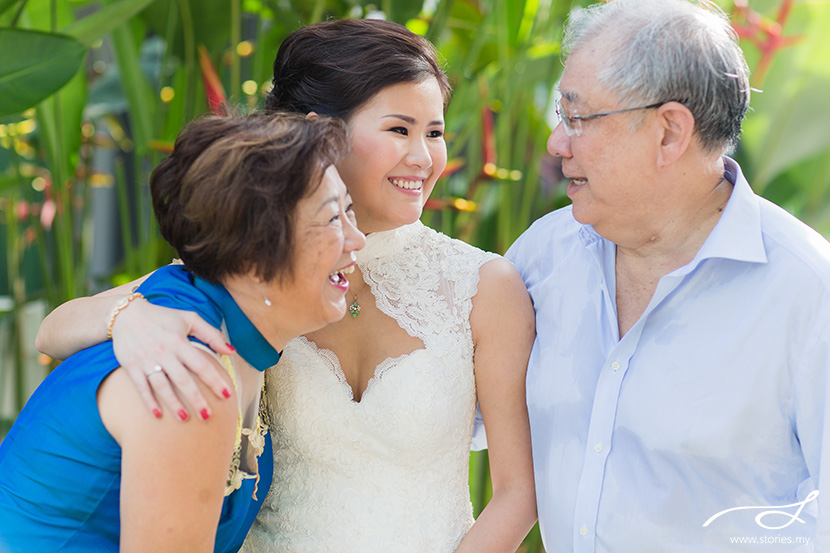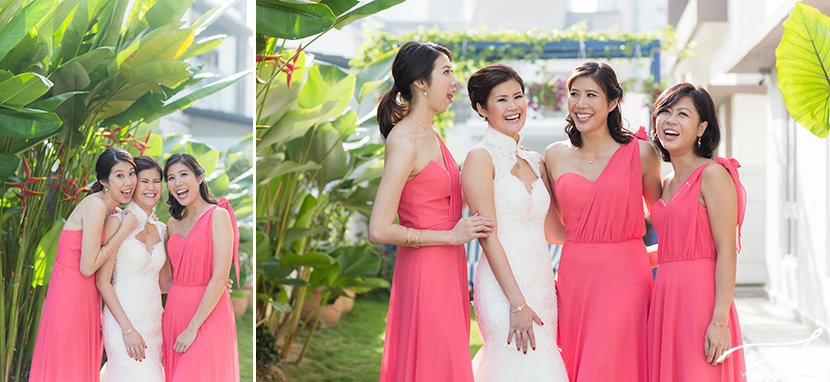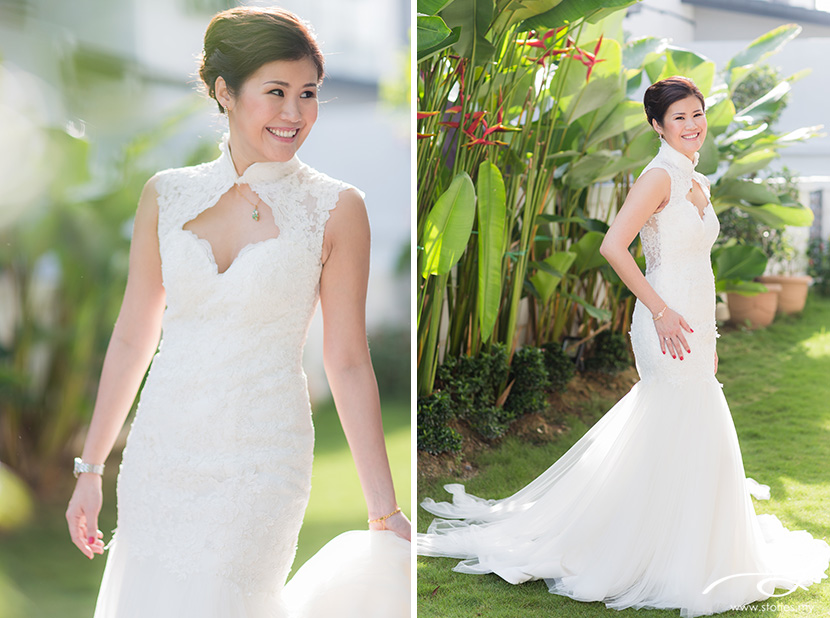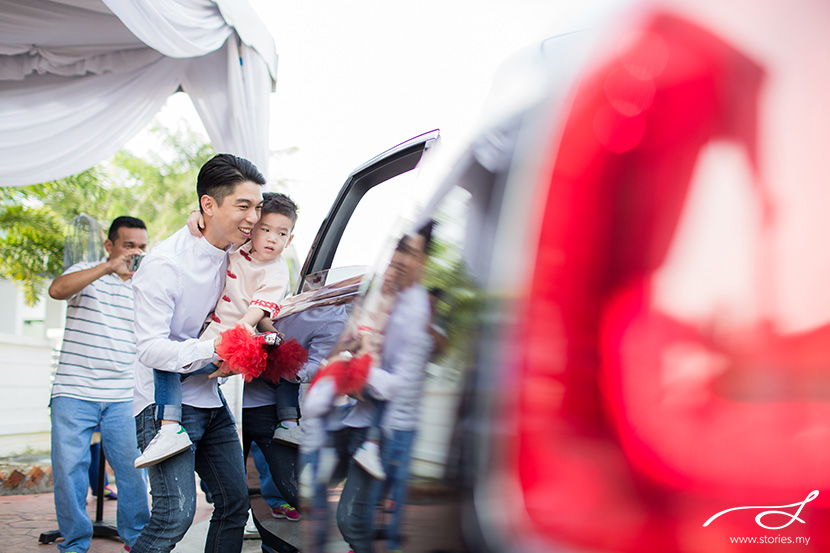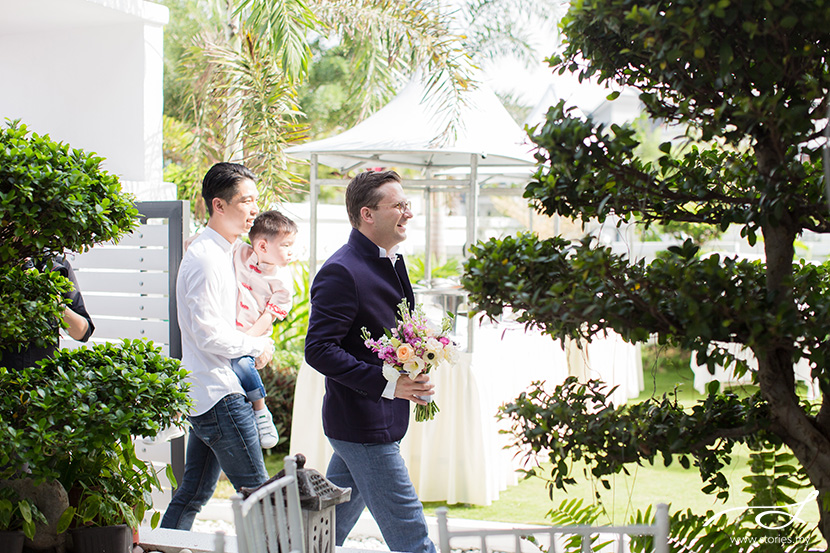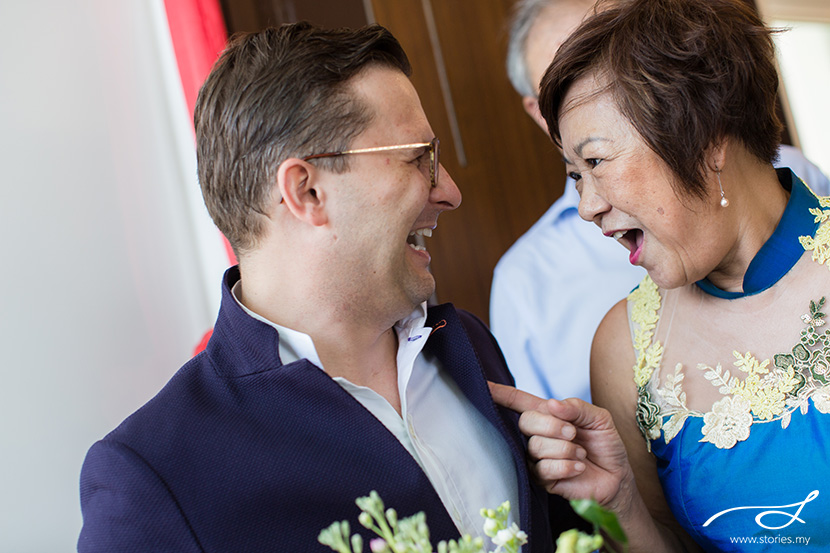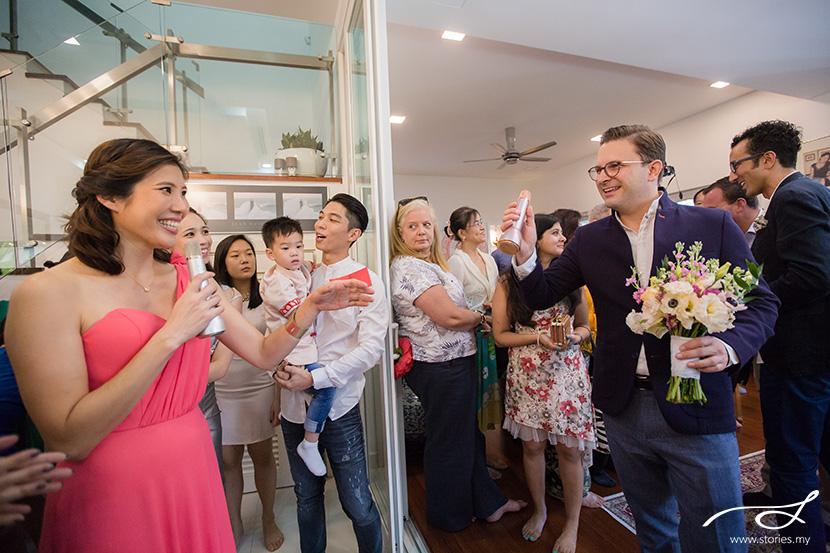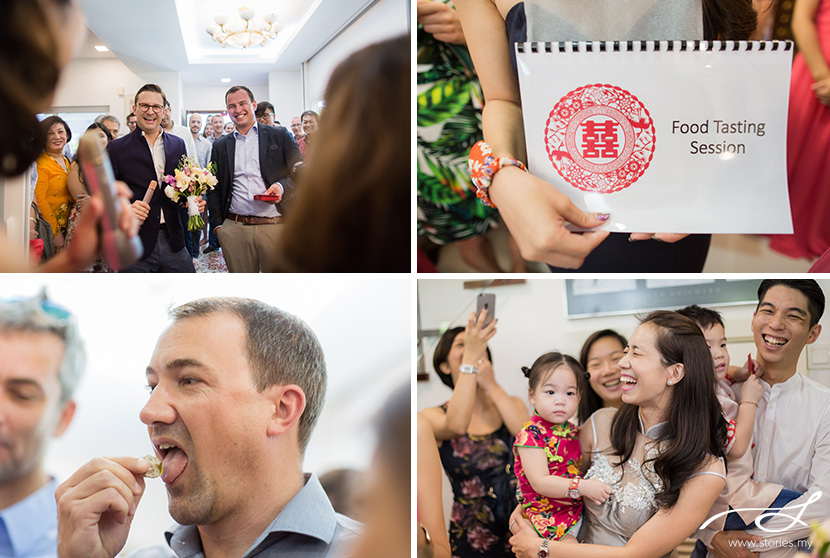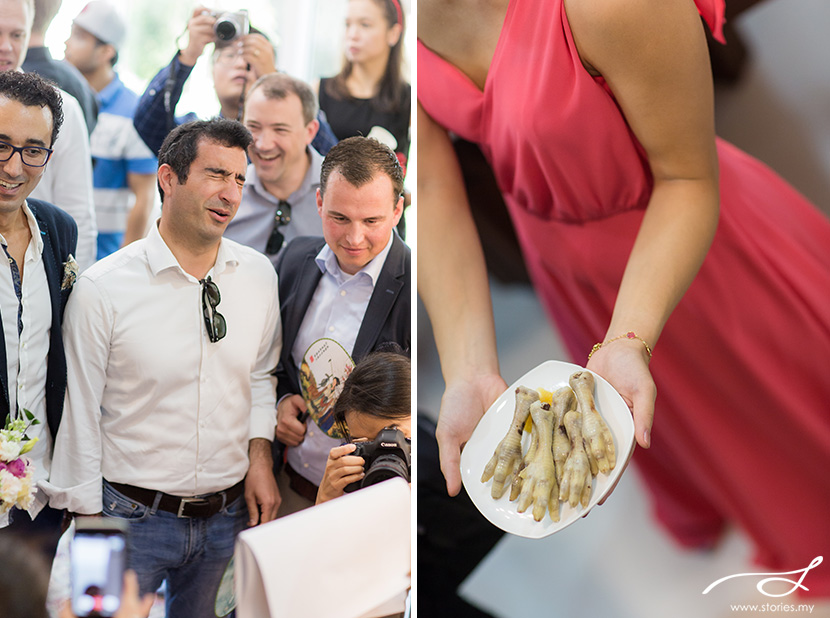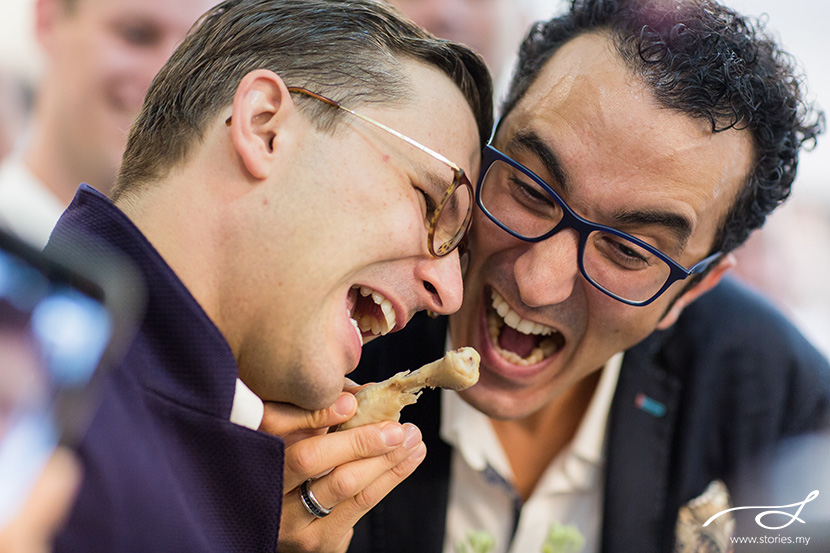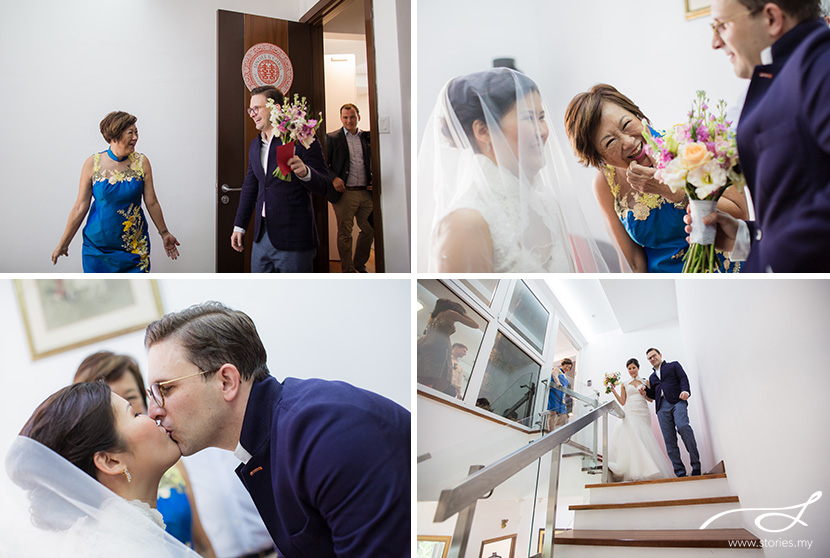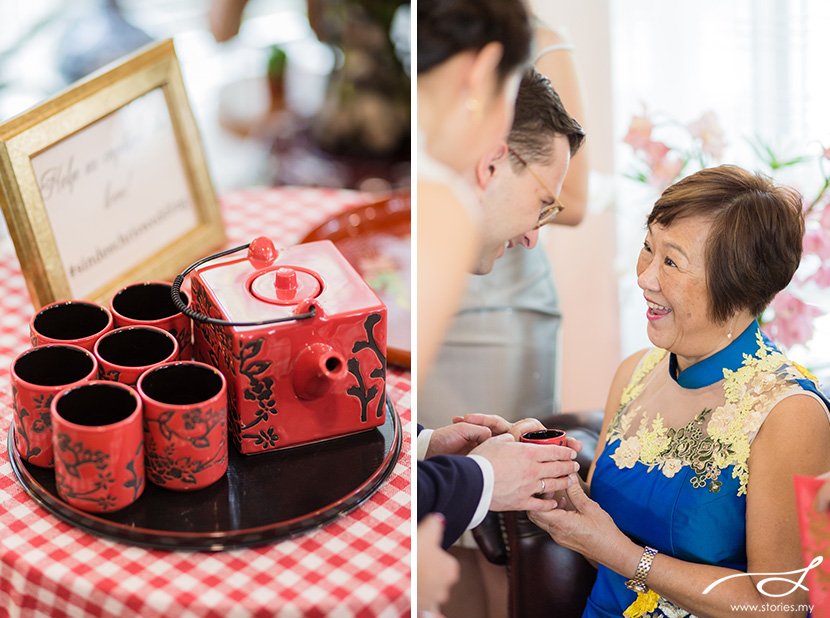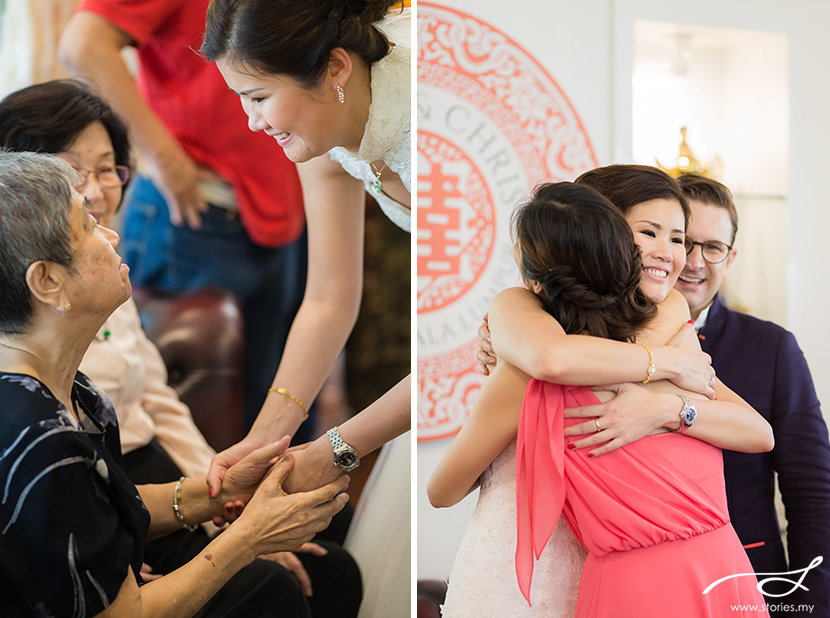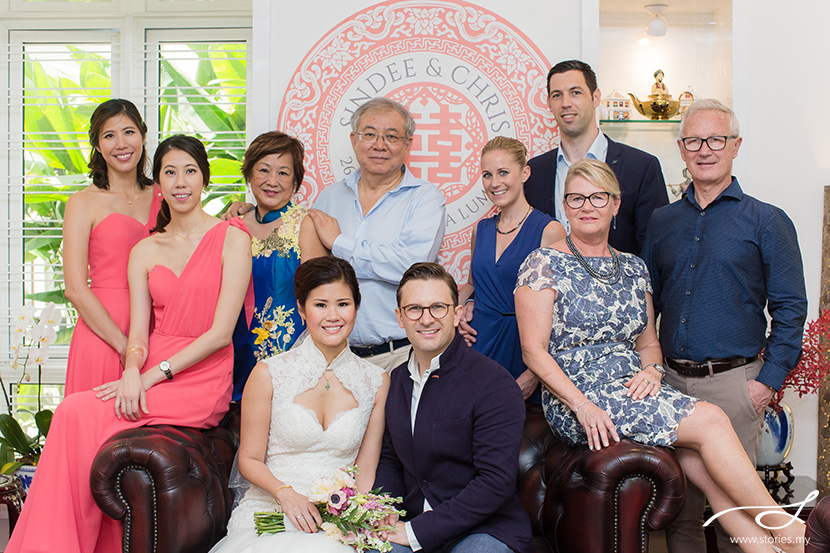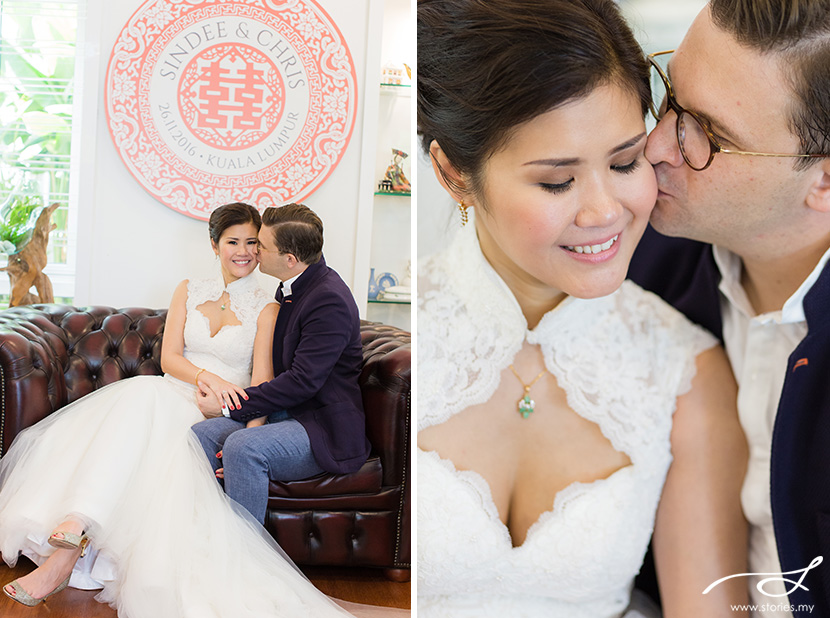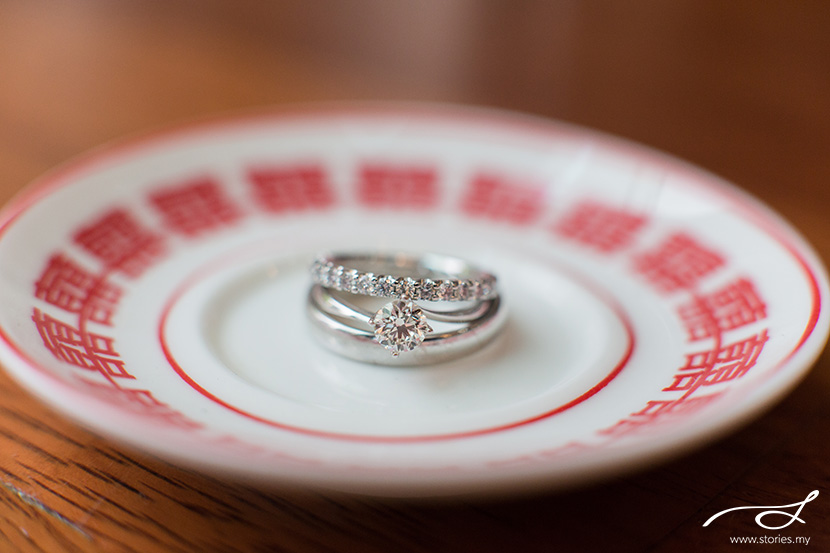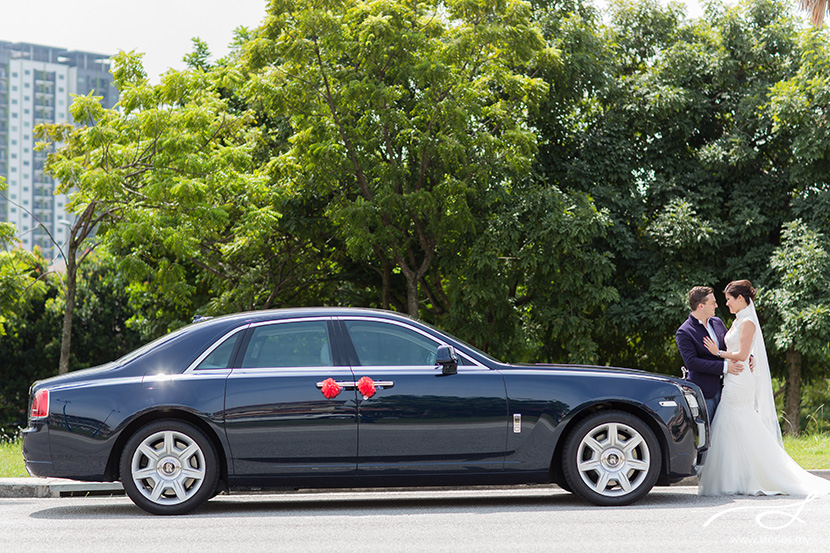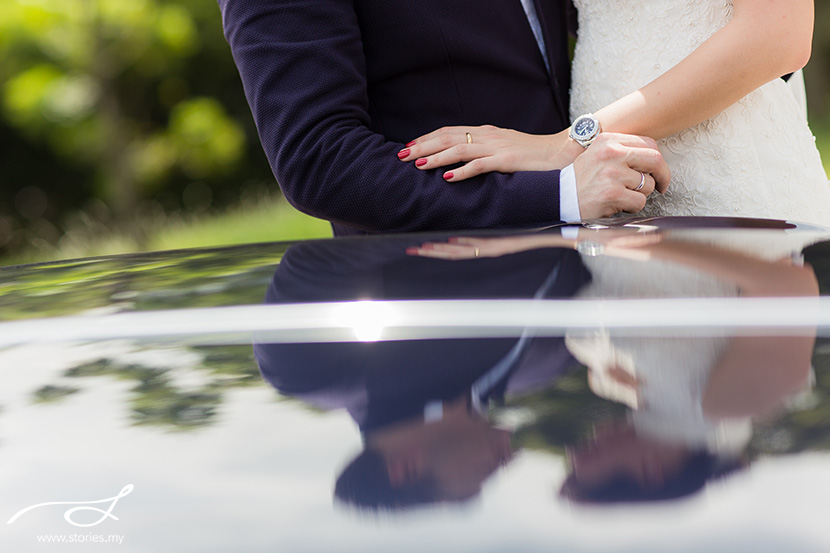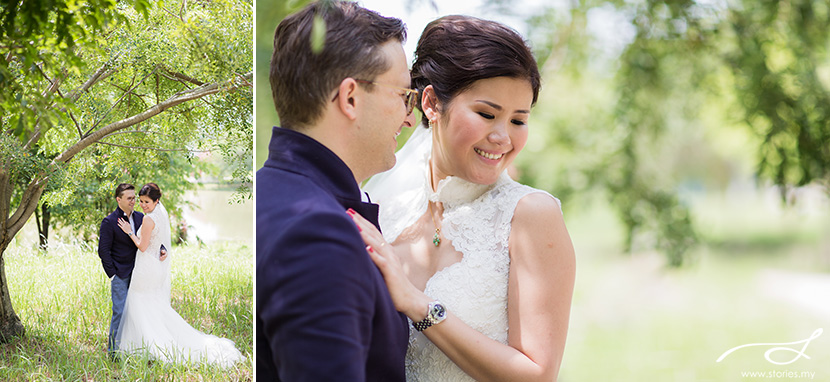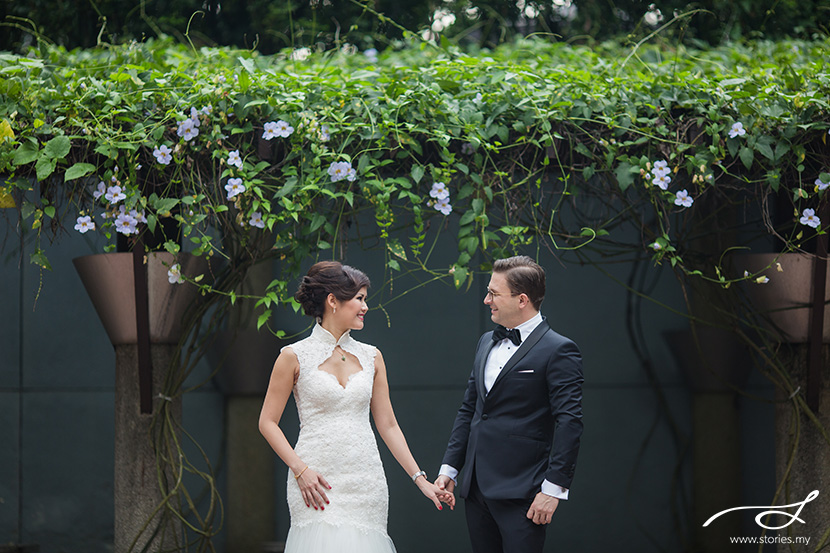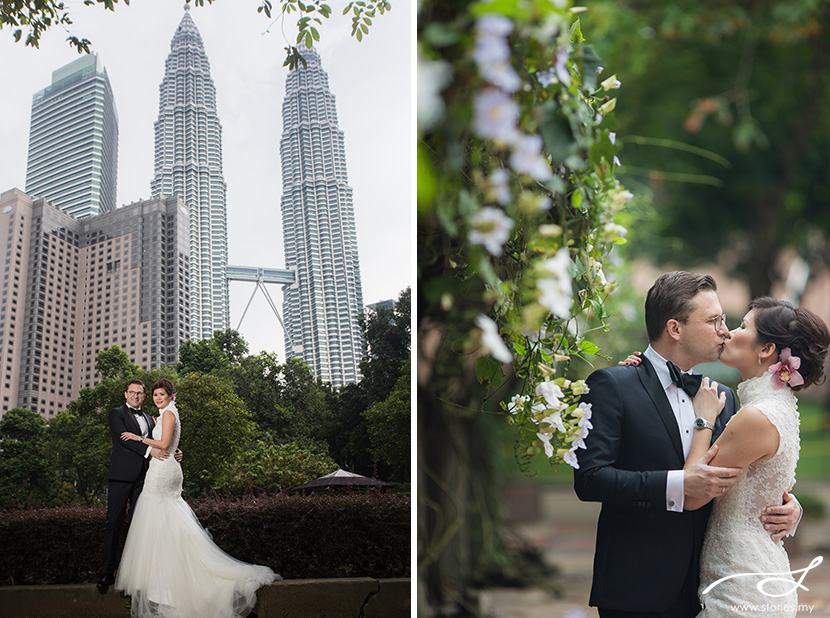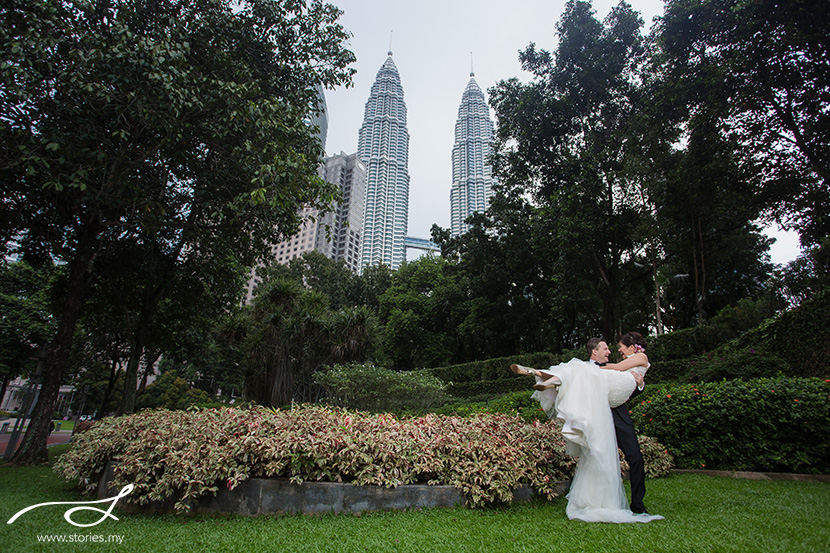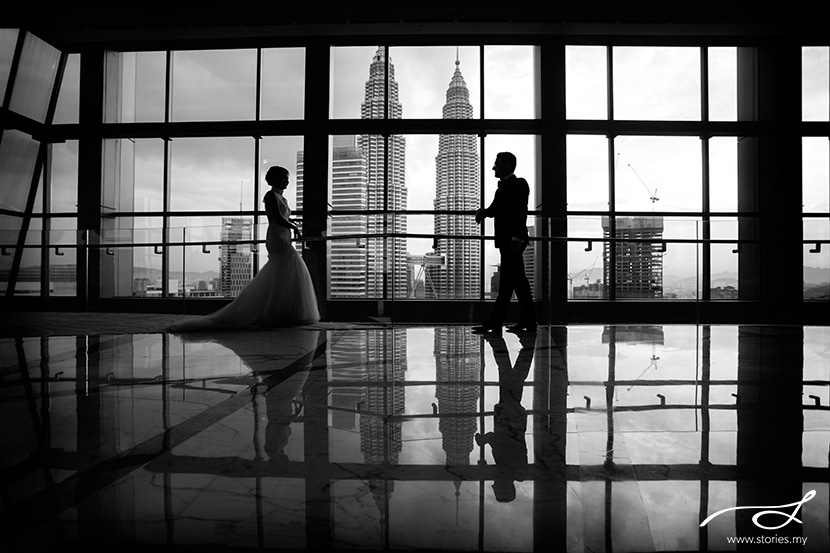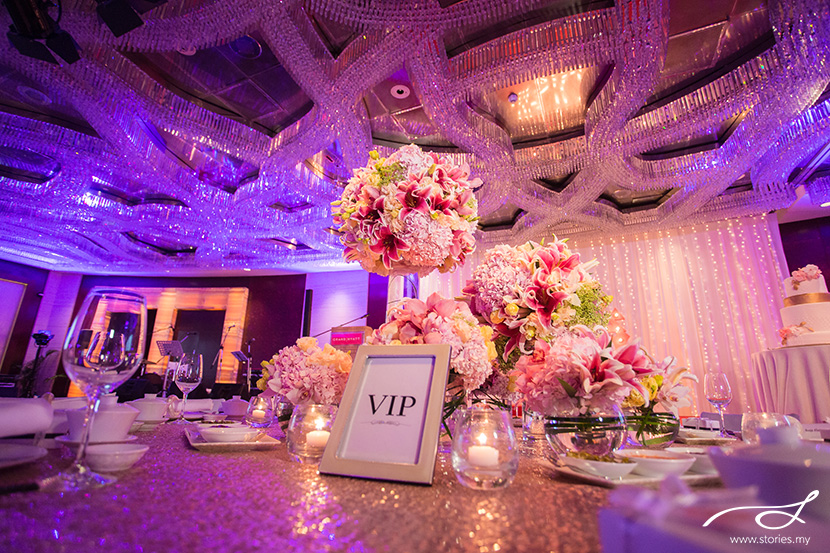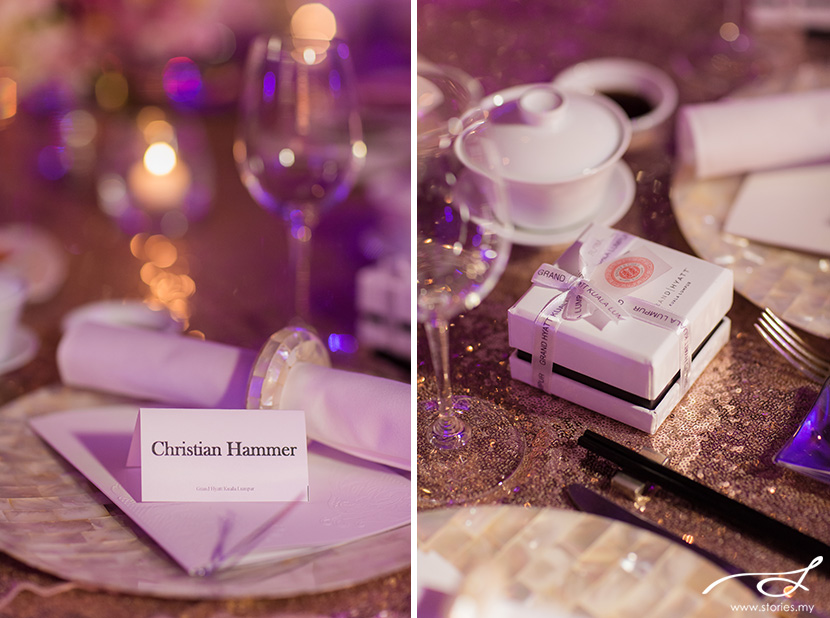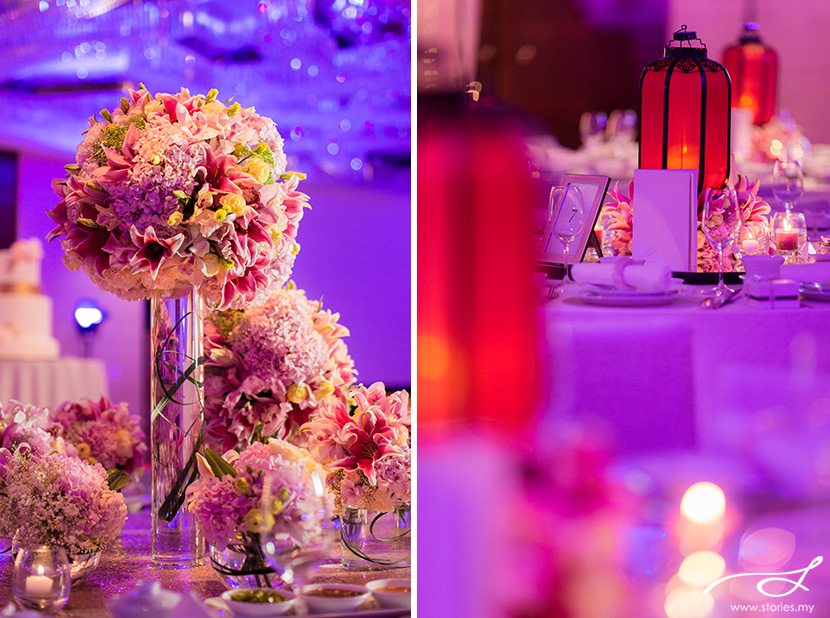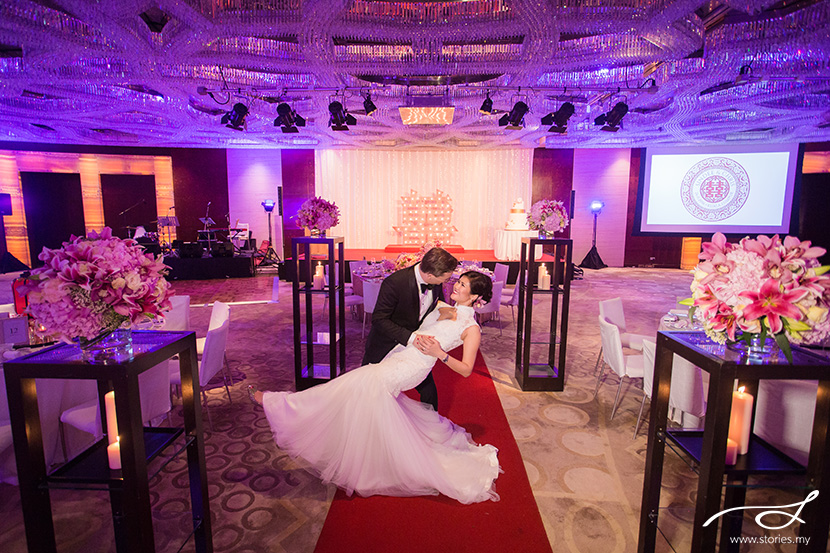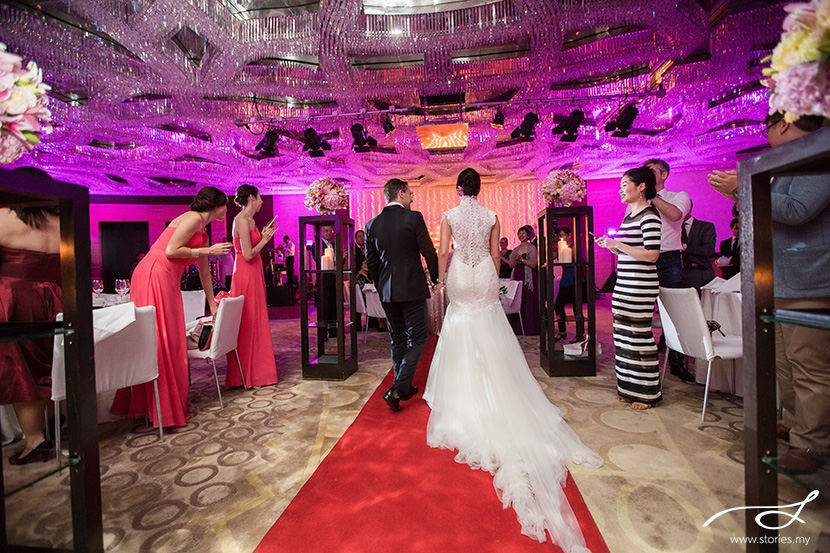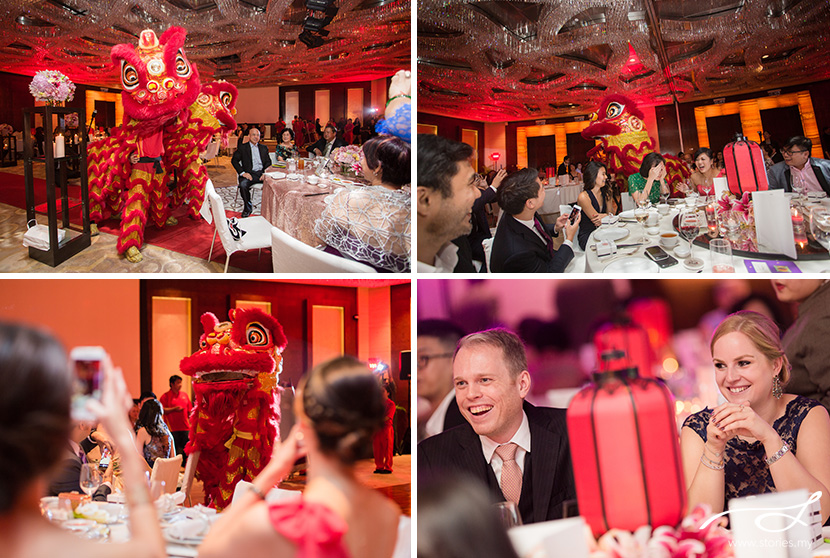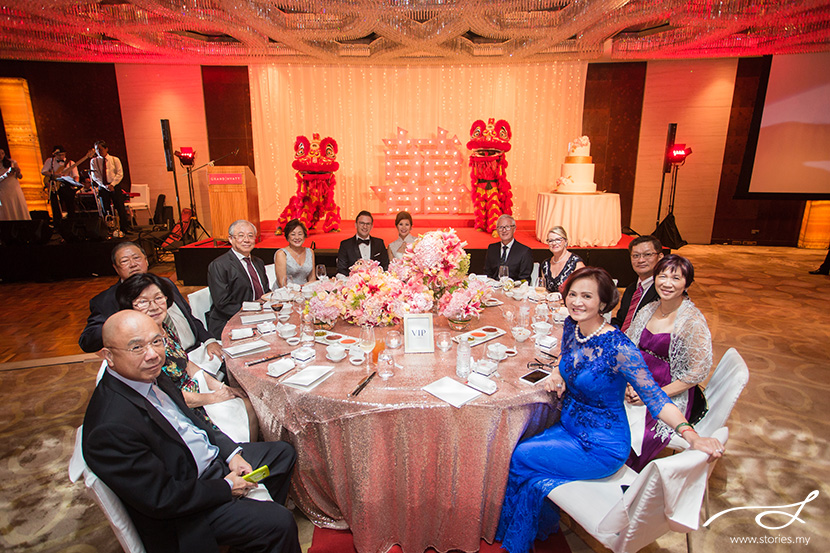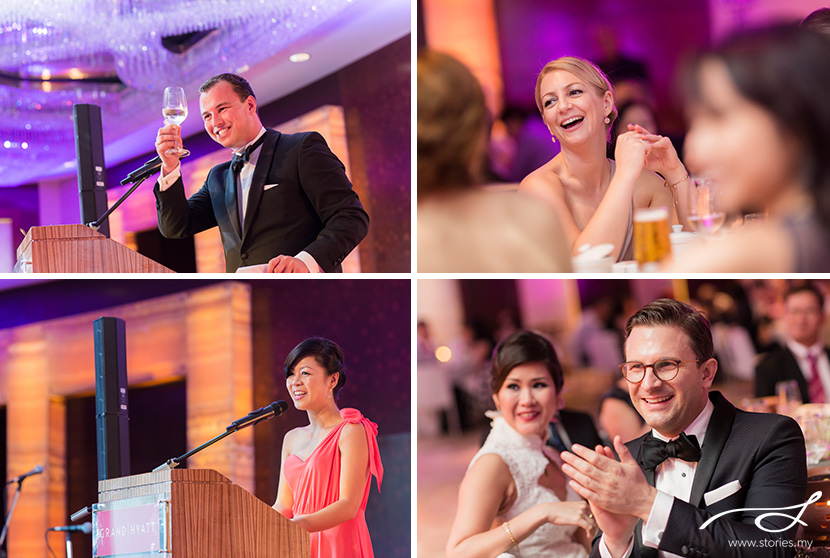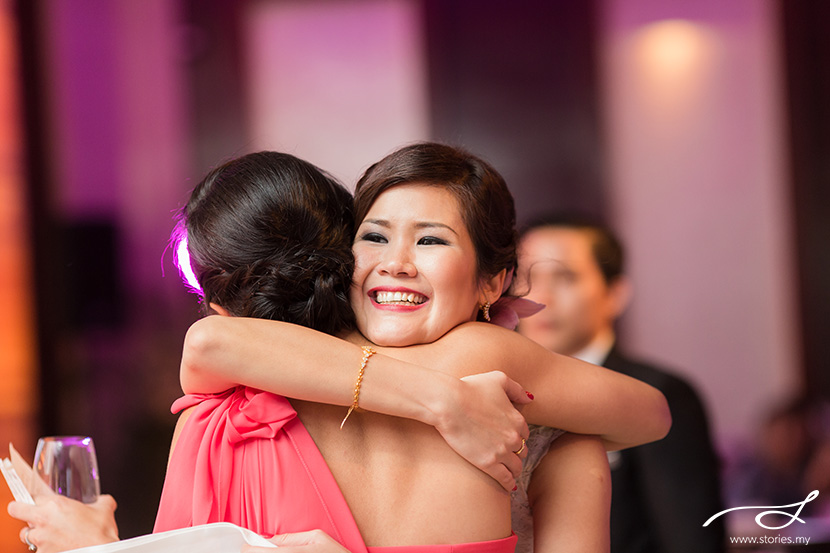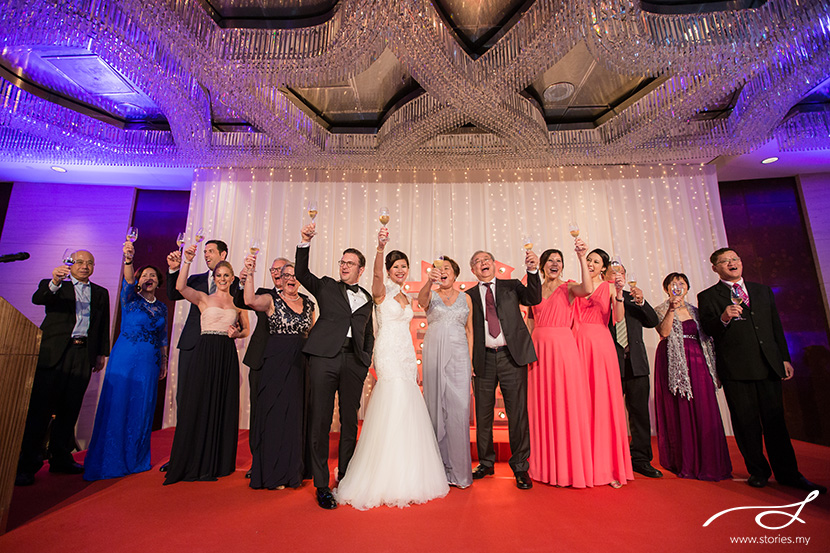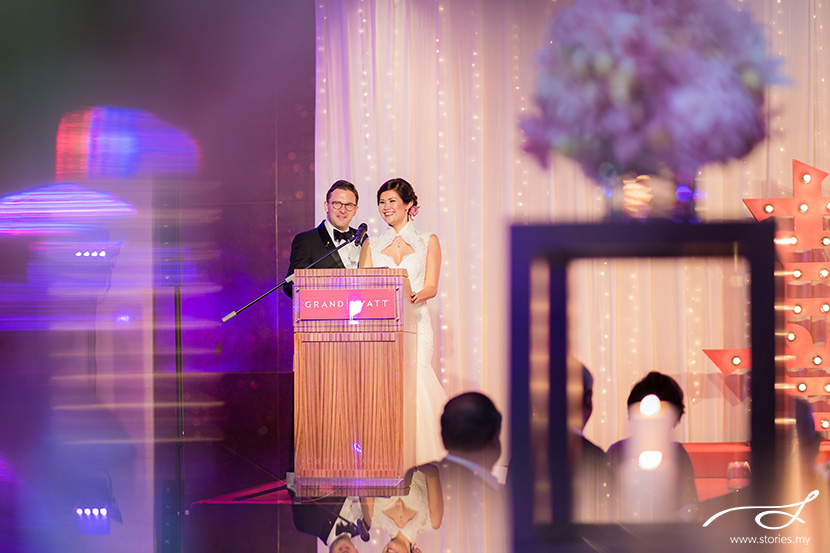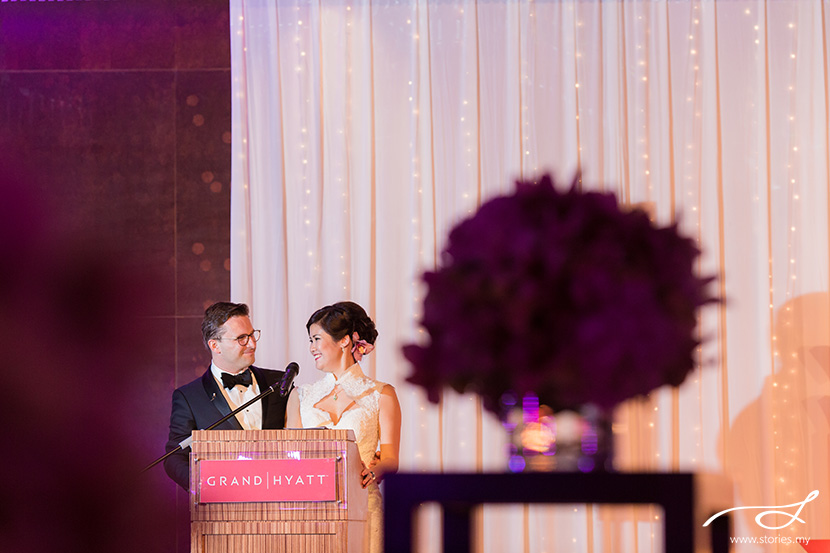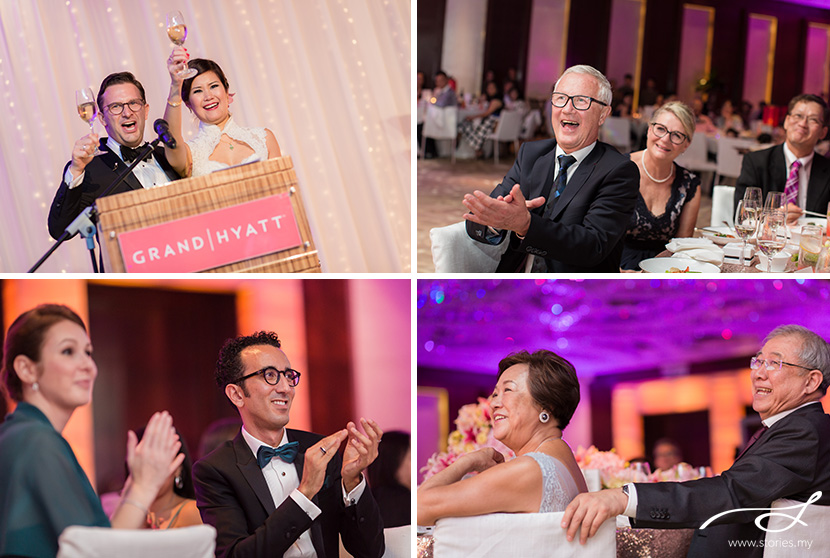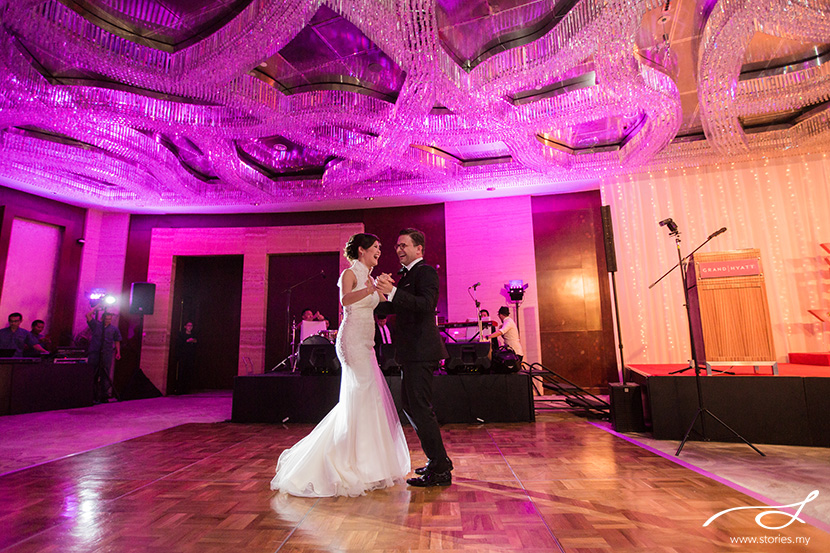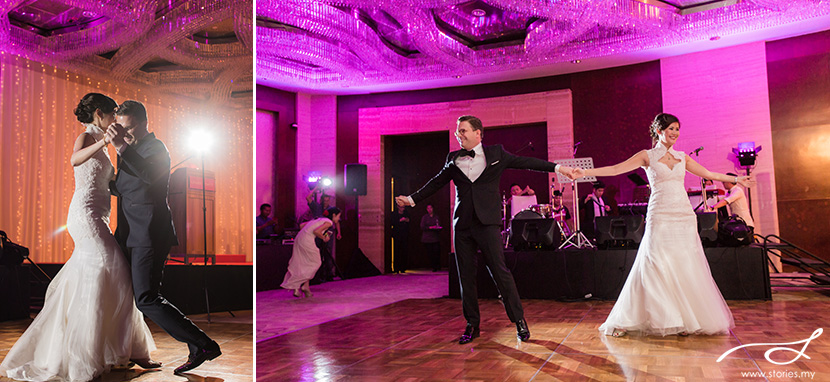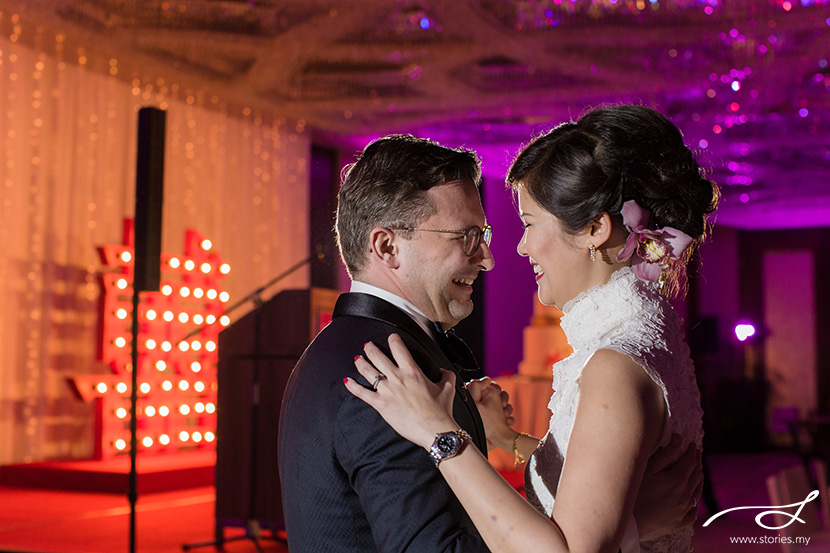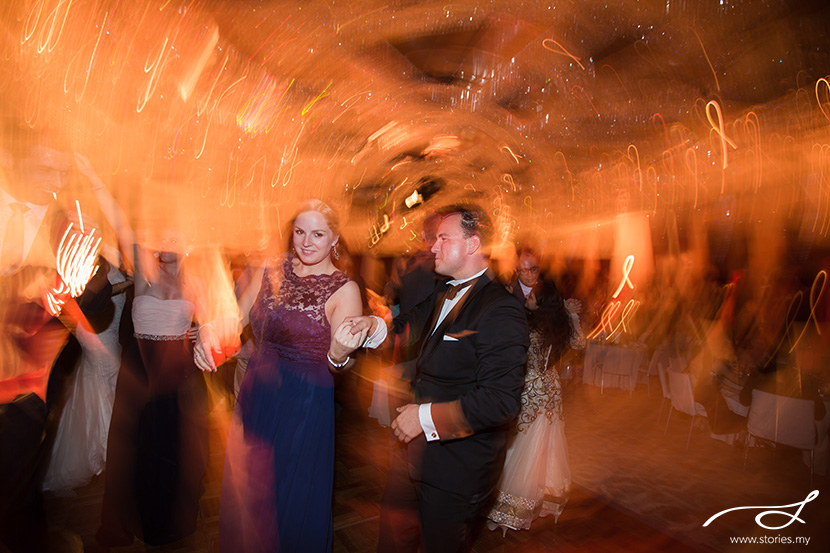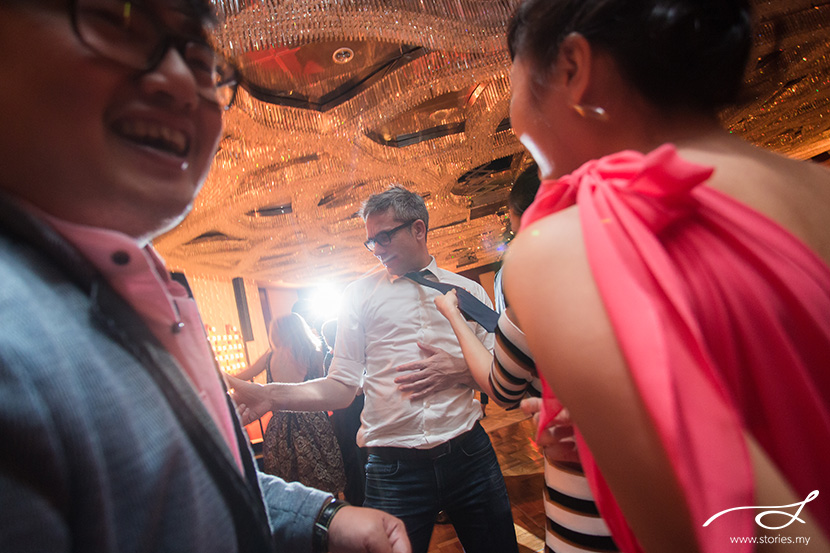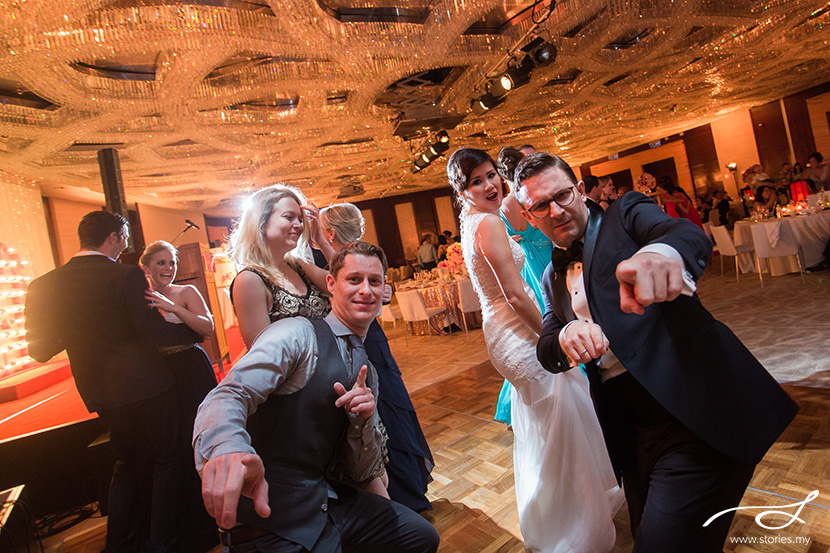 Christian and Sindee:
The entire day was fantastic. Besides getting finally married after 15 years, we've been touched by our closest 200 friends and family that joined us on this day from across the globe. Our advise if you are planning a wedding from overseas would be… get a wedding planner whom you can trust, but make sure you're coming back to Malaysia every couple of months to take the most important decisions face-to-face and review the status.
Stories has been the best photographers and storytellers we could have wished for. Super responsive, very professional, a huge pleasure to work with. We were delighted by the way the team handled the photo shoots during the wedding and how they interacted with our guests. The presentation they prepared for the dinner reception was fantastic, a wonderful story with great photos. The photos themselves are perfect and the handling of album creation, reviews, etc. is brilliant. Thank you so much for that!
Credits:
Photographers: Grace, Jamie & Jennifer
Dinner Reception: Grand Hyatt, Kuala Lumpur
Wedding Planner: Moments
Groom's Attire: Shanghai Tang
Wedding Gown: Eleusis
Shoes: Jimmy Choo
Make up & hair: Cindy Hor
Decorations: Wishing Tree