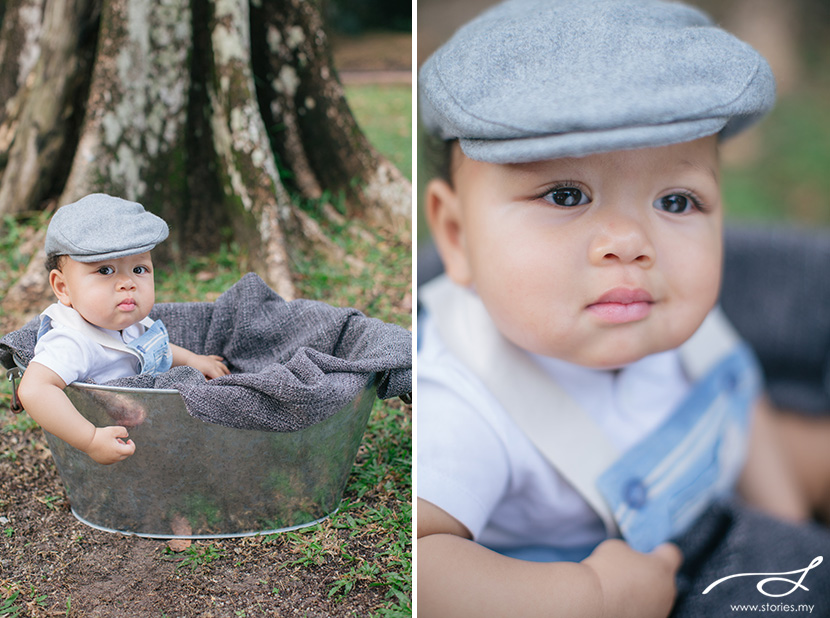 The shoot idea started out as a gift from Hui Teen, her husband (Njau) and brother (Jun Yong) to her parents so that they would have more recent formal family pictures. The last shoot they did as a family was almost 10 years ago! As the idea became more concrete they thought that it would be a good idea to do it on or close to Hui Teen's son's first birthday as it would be a lovely memory for all of them and they would actually have something to commemorate her son's first birthday. And as it happens, the date they did the shoot was his first birthday.
As a photographer, I encounter many scenarios like these… I suppose the idea of bringing your family to a photography studio 10-20 years ago was really a luxury. In the past 10 years, the idea of photographing your family constantly and regularly became more of a norm, especially since the price of cameras have become more affordable and phone camera specs have improved by leaps and bounds! Personally, I think family photography should not be seen as a luxury that only a select few can afford. I believe every family should look at their family photos as an investment… an heirloom that they can give to their future generation. It's a record of life!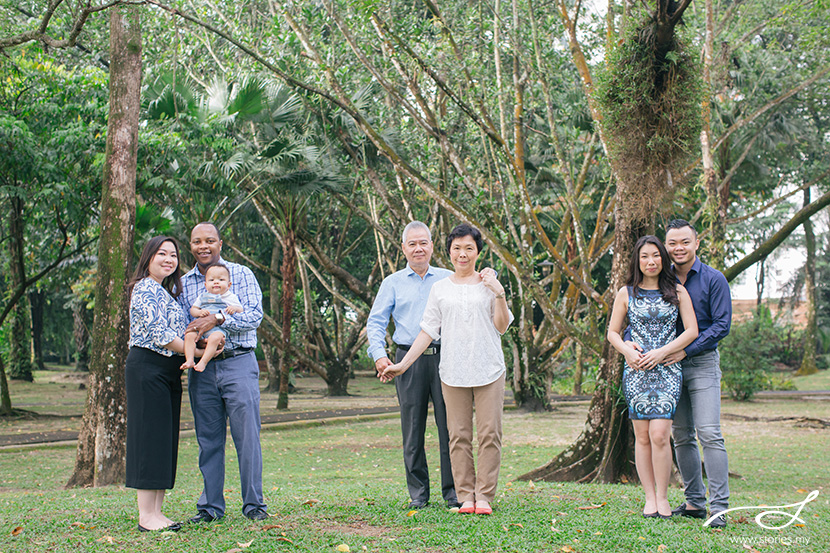 Hui Teen says: Njau, Mukuha (the baby) and I live in Kenya. My brother's fiancée lives and works in Singapore and our extended family member and longtime nanny (almost 27 years now), Ninay is a Filipino who now splits her time between her home in the Philippines and KL with my parents and brother. It just so happened that all of us were going to be around on that date so we were very fortunate to have been able to include future and extended family in the shoot.
We actually arrived in KL the afternoon before the shoot so the baby was a little dazed in the morning especially with his body clock still being on Kenyan time. We appreciated the fact that Grace brought along some props that made the shoot a little more creative and also included an assistant so that we could get more shots in during the little time we had. We thought you were quite good with the baby trying to get him to react/ smile to the camera. To be honest we thought you were great with my dad too – he's not the most relaxed guy in front of the camera. All in all we all had a great experience and even my parents were pleased with the results. The service post shoot was also professional and fast.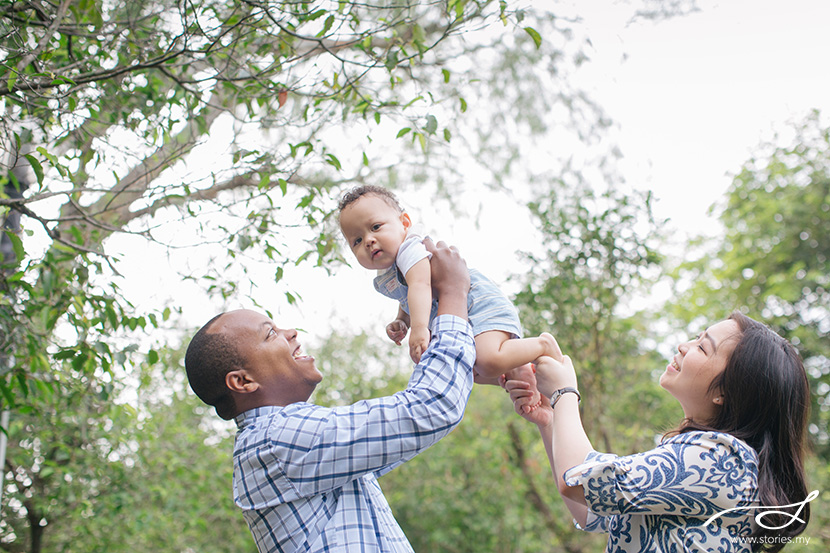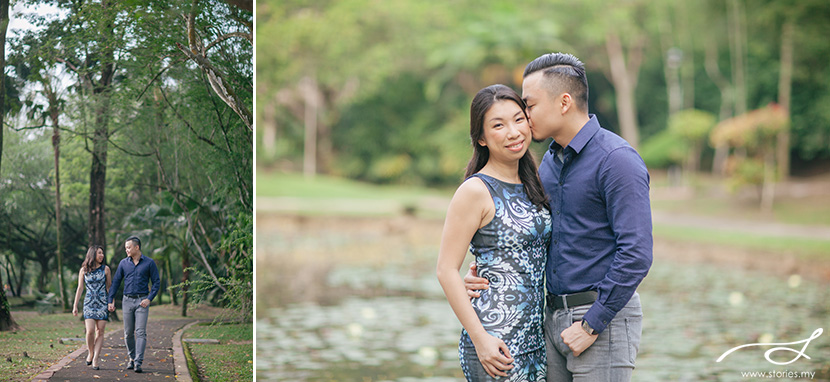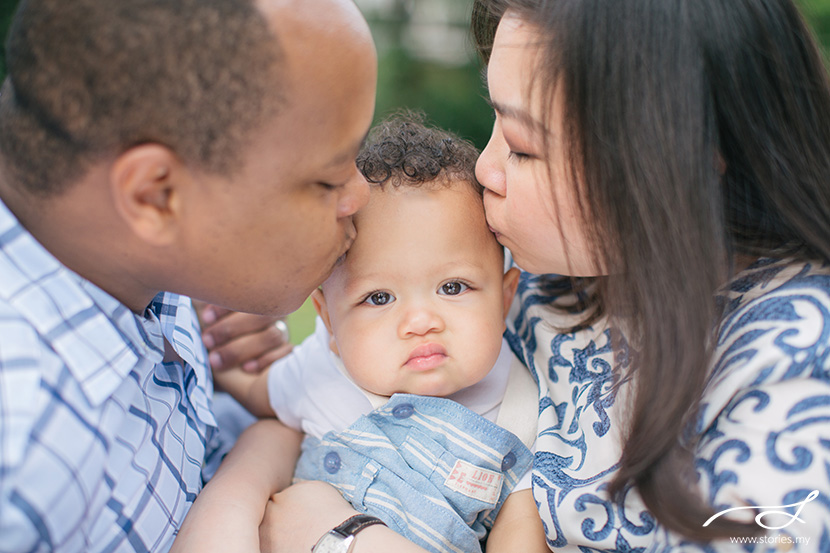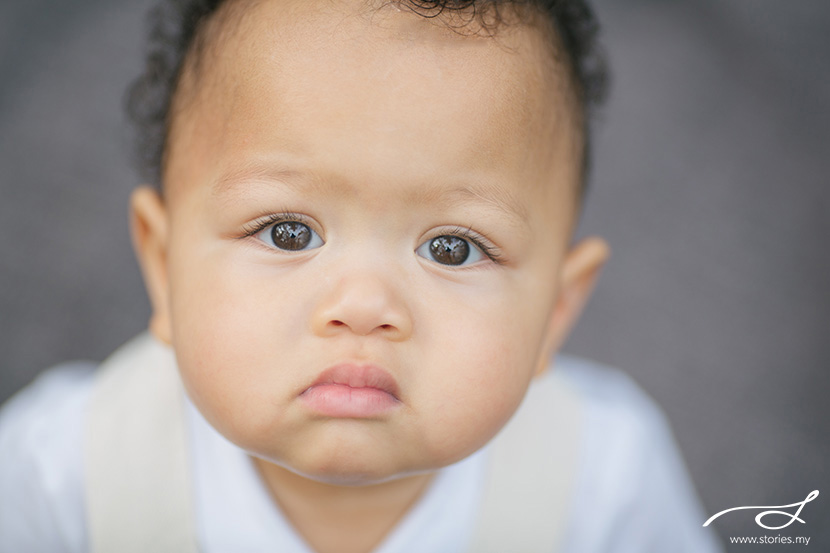 Hui Teen's family shoot started early in the morning at a park and then we headed over to my studio for more photos indoors! Poor jet lagged little Mukuha was sleepy but he perked up after a while.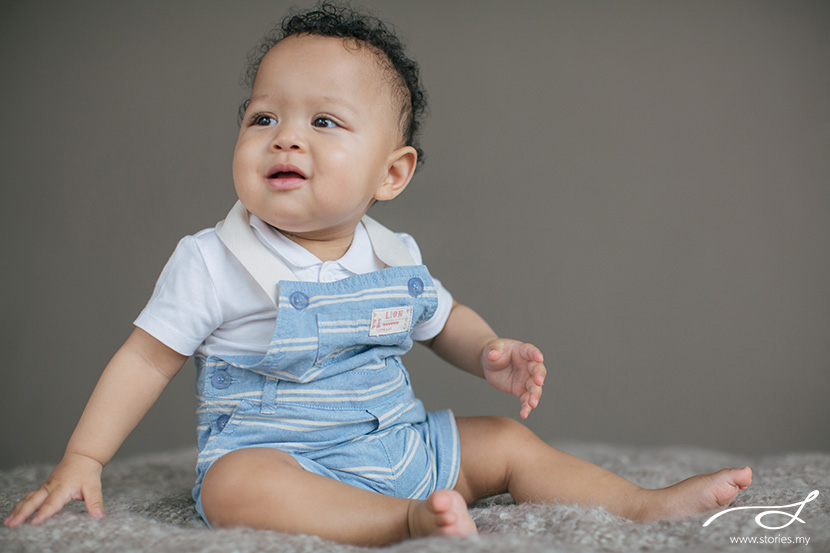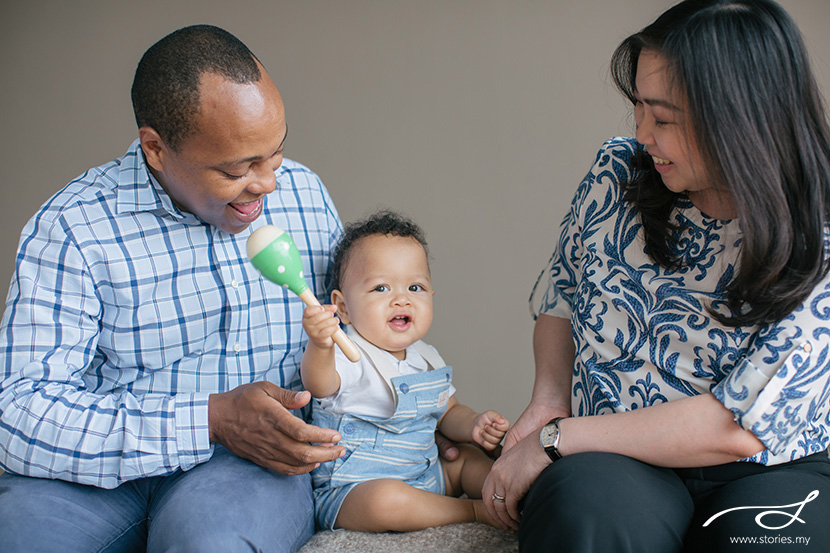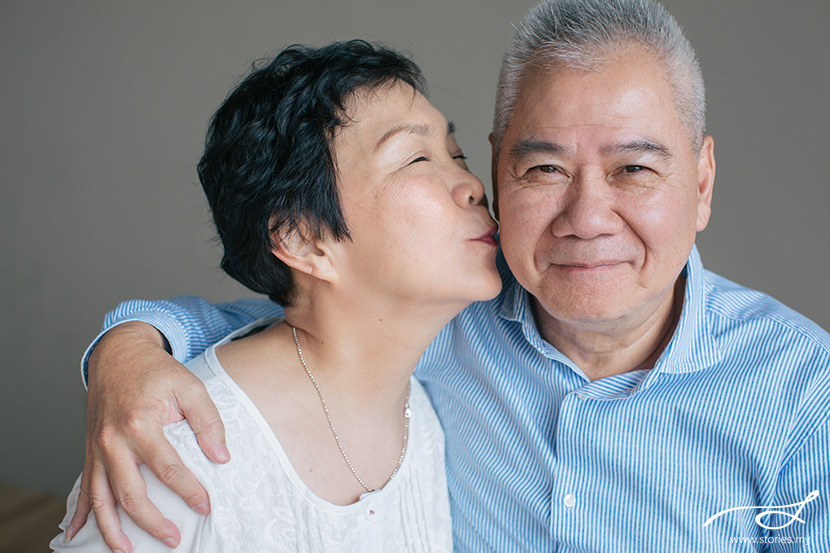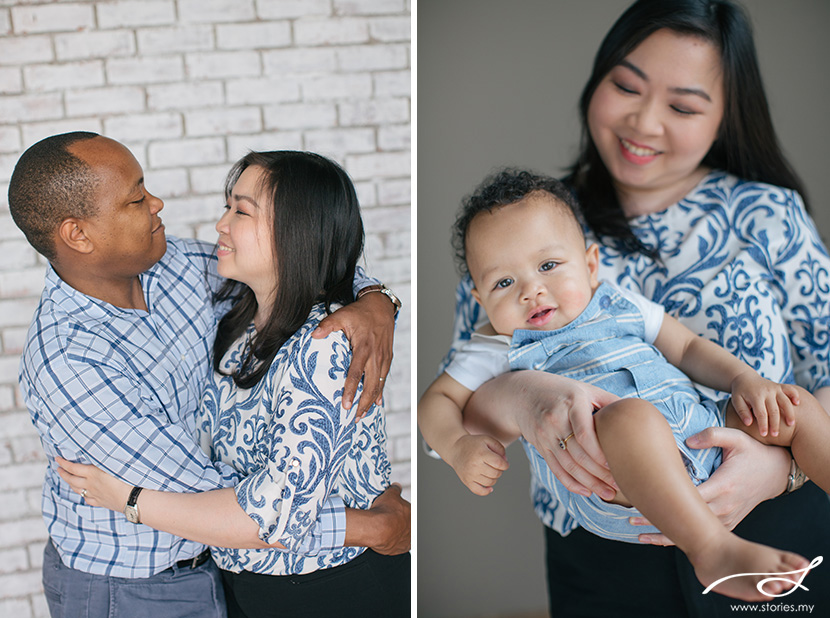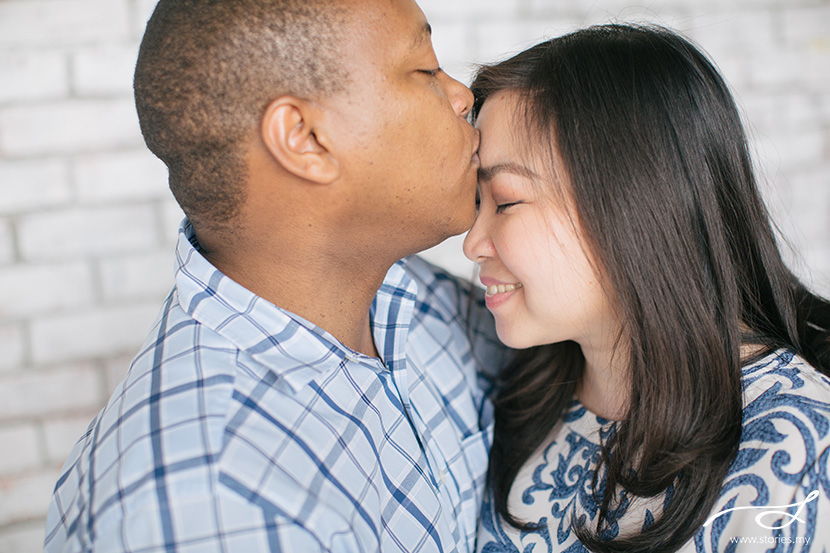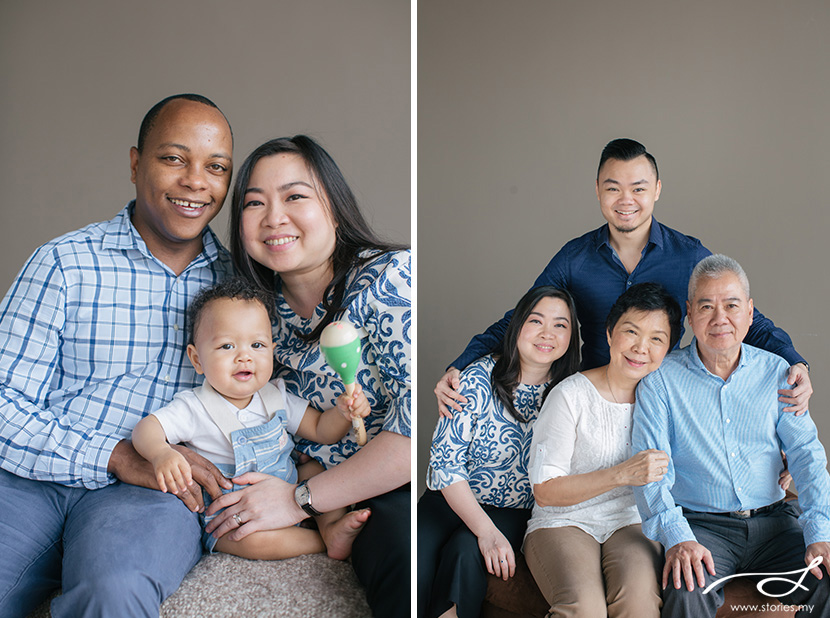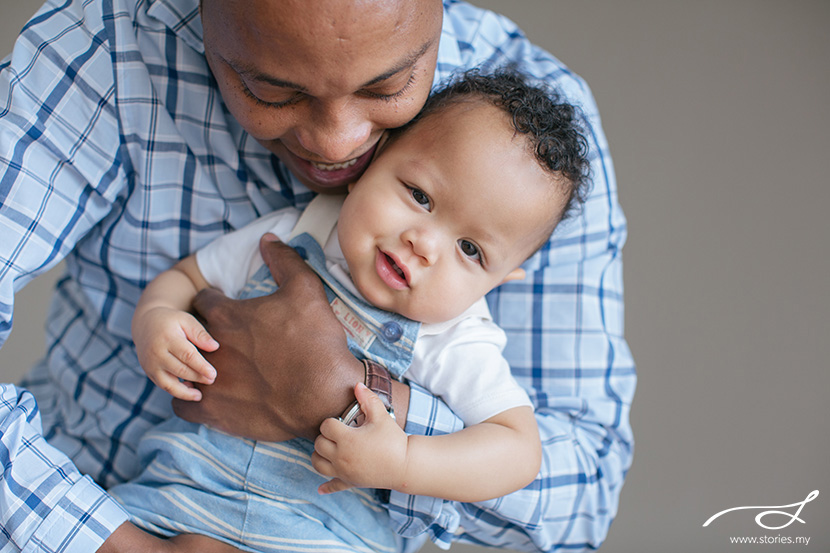 After a while, I guess he had enough! By the way, if any of you are wondering, crying babies are a norm at every shoot we do. Sometimes it is coupled together with a roll-on-the-ground temper tantrum (multiplied if you have more than 1 kid), kids falling asleep midway the session, or kids just refusing to co-operate. Please don't get upset when that happens. We try our best to be baby whisperers, but sometimes, the best remedy is sleep (or food). Moments like these are a normal part of parenting, so we cherish images like these too!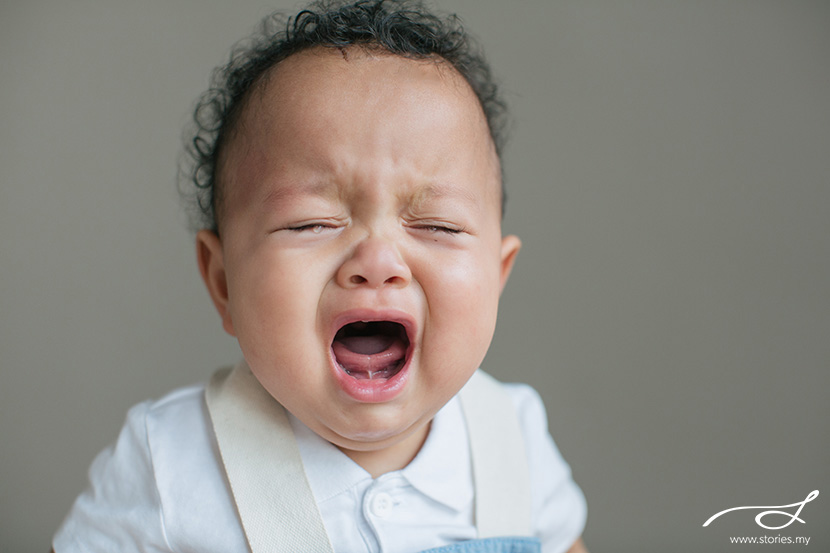 Credits:
Photographer: Grace, assisted by Jennifer
Location: Taman Rimba Kiara & Stories studio
Make up & Hair: Lee Kuen