When Aflaah left his home country Maldives for studies in Malaysia, he might not have imagined that he would one day come back with a wife. It all started 9 years ago in college and they have been together ever since. When they started working, they also began a long distance relationship that lasted 4 years. It's never easy maintaining a long distance relationship, but they made it work by finding time for each other. They travelled back and forth whenever they had the chance.
And when they were apart, they focused on their careers and growth as individuals. On hindsight, Aflaah and Cher Waye felt that this time apart made their relationship stronger as they discovered new and exciting things about each other. Now they live in Maldives (gasp, surrounded by the deep blue sea!). Travelling and food are their greatest passions, so I asked them what holidays are like for them since they are already living in holiday paradise. They replied, no beach holidays for them! Haha so I guess that was why they chose the green Banjaran Hotsprings Retreat as the venue for their pre-wedding photo shoot.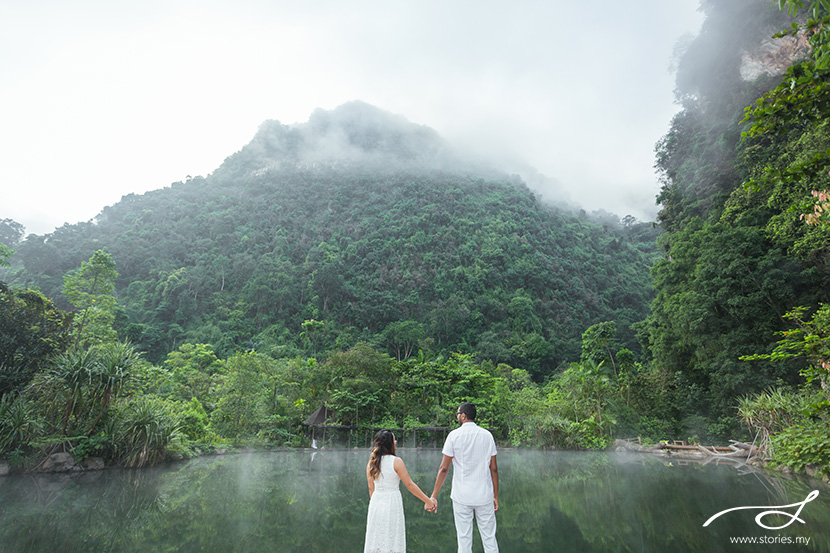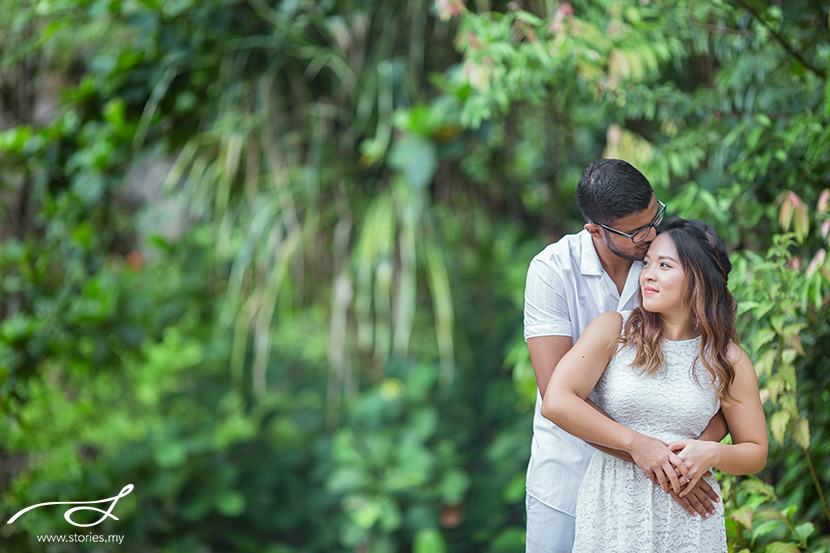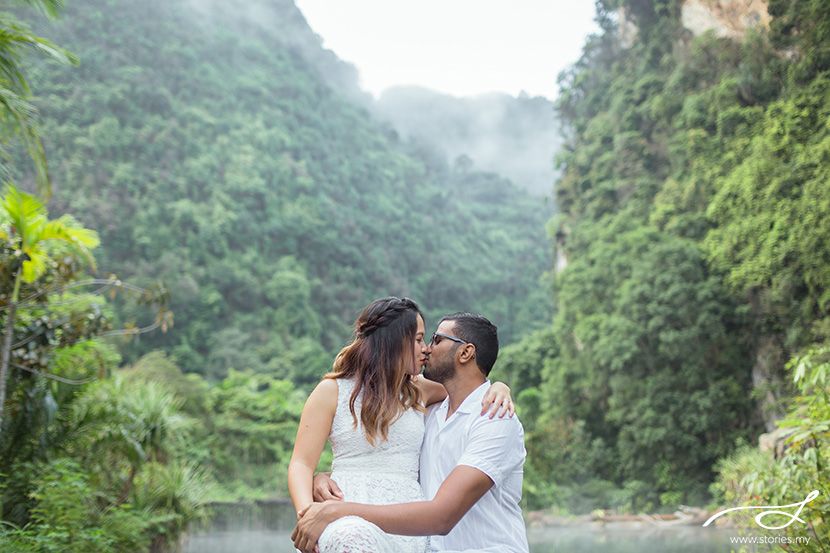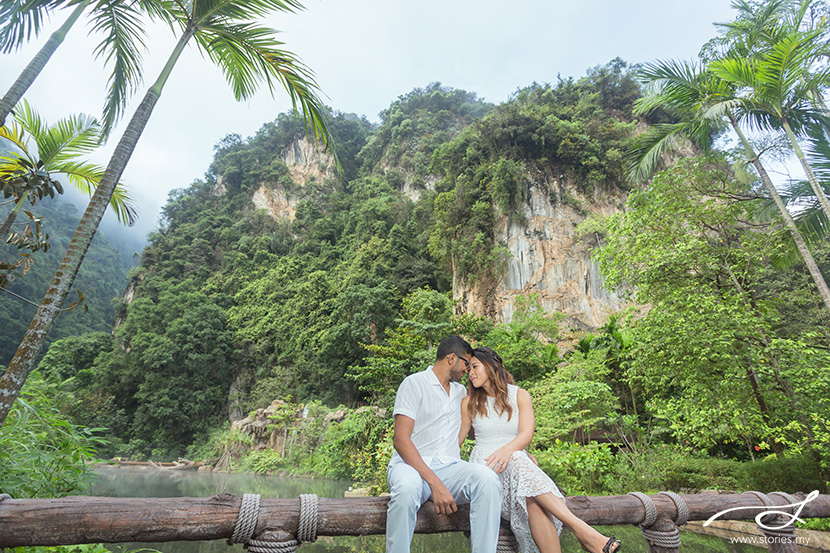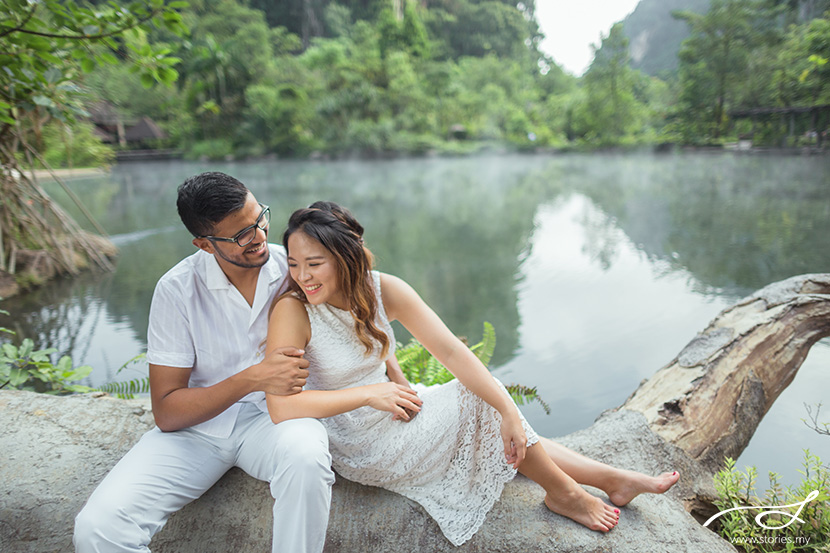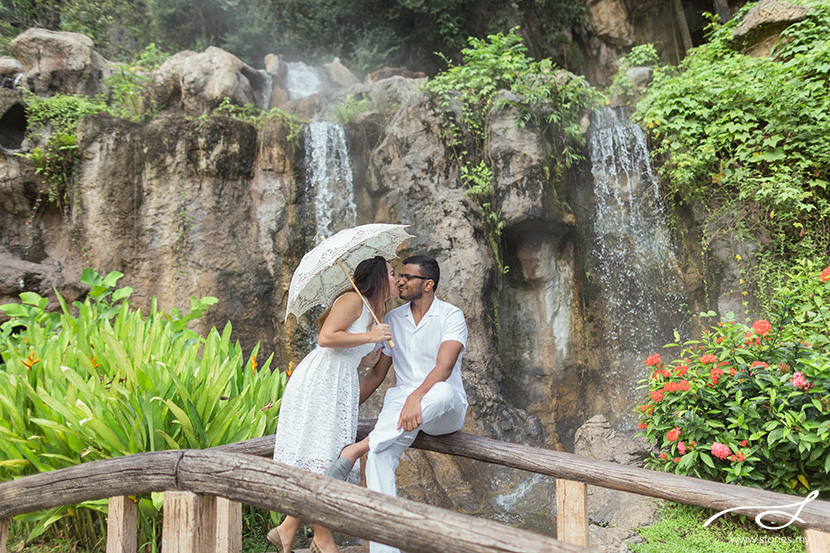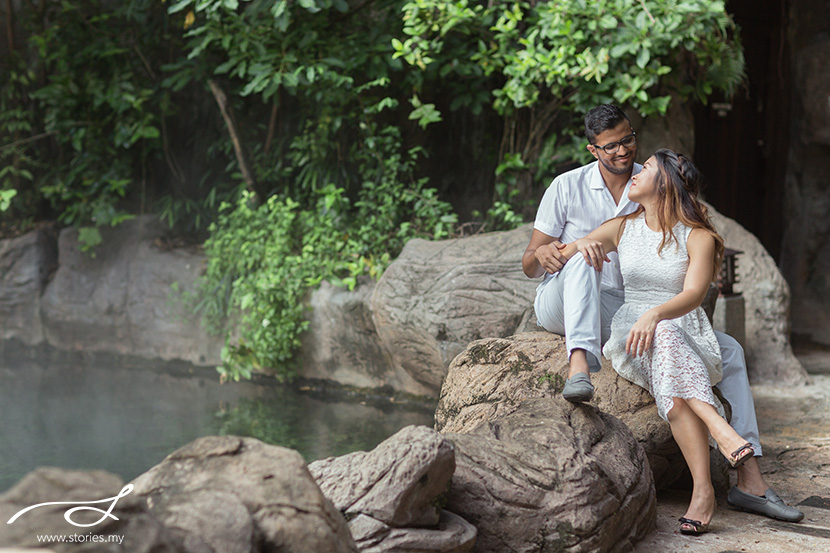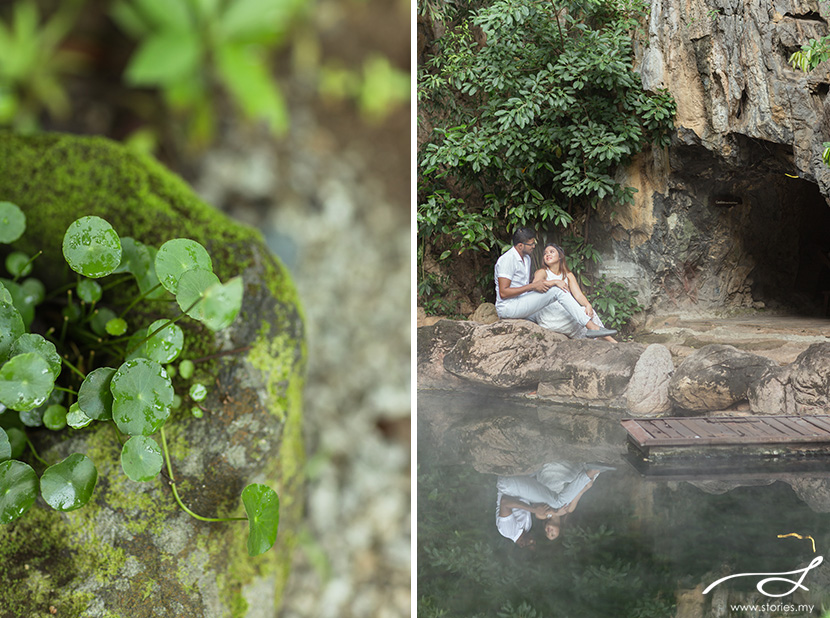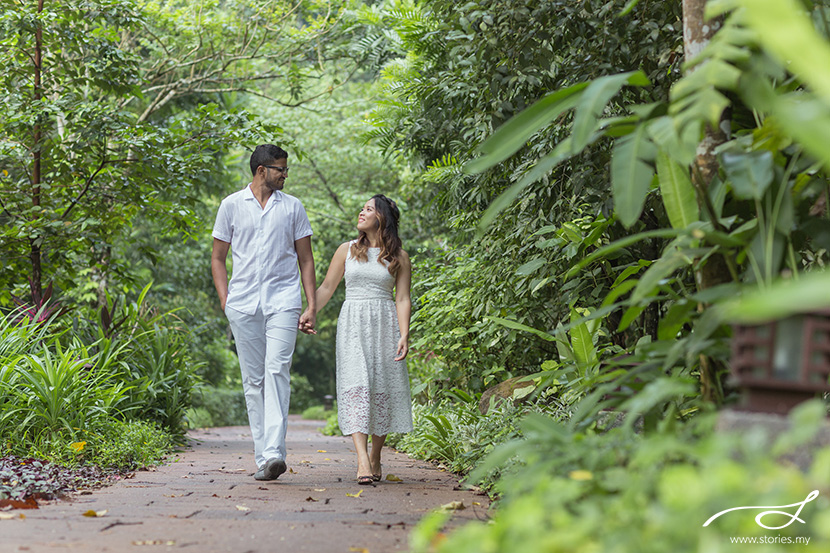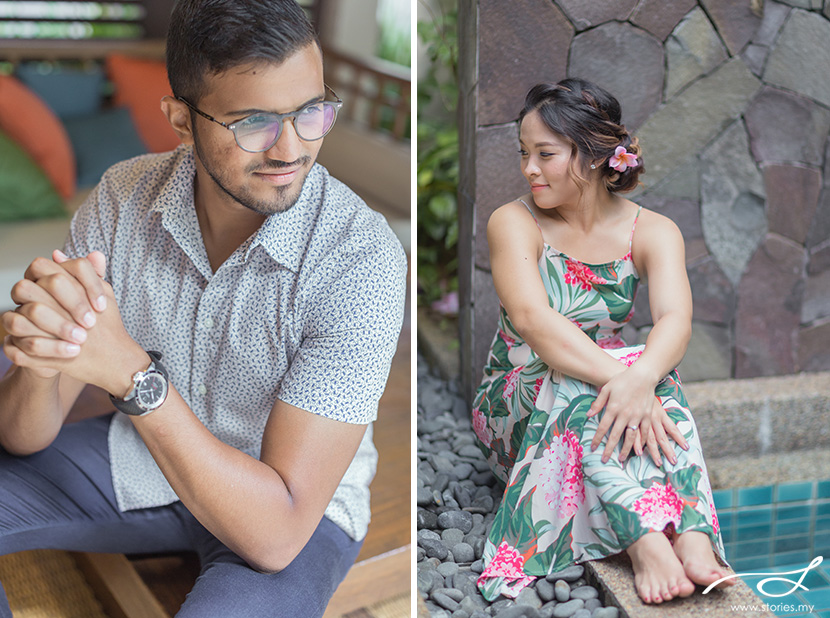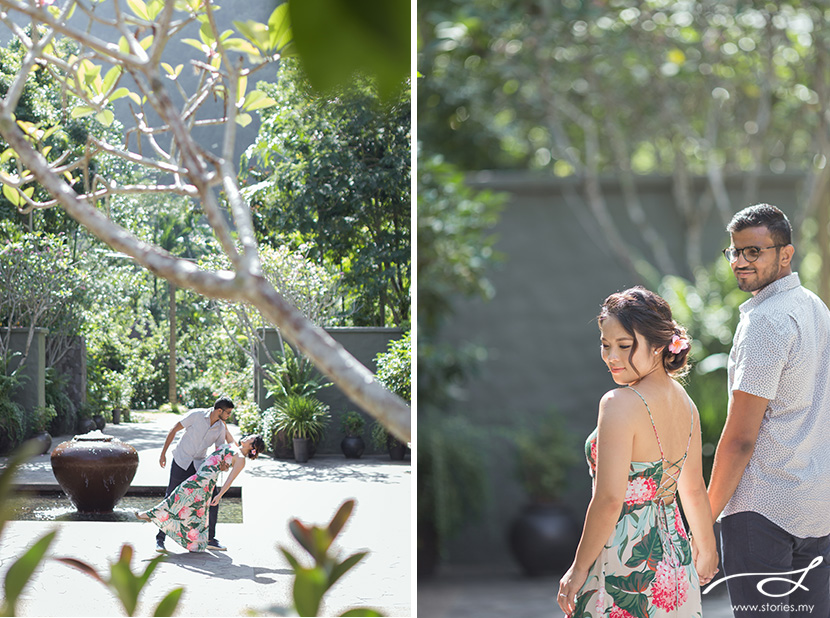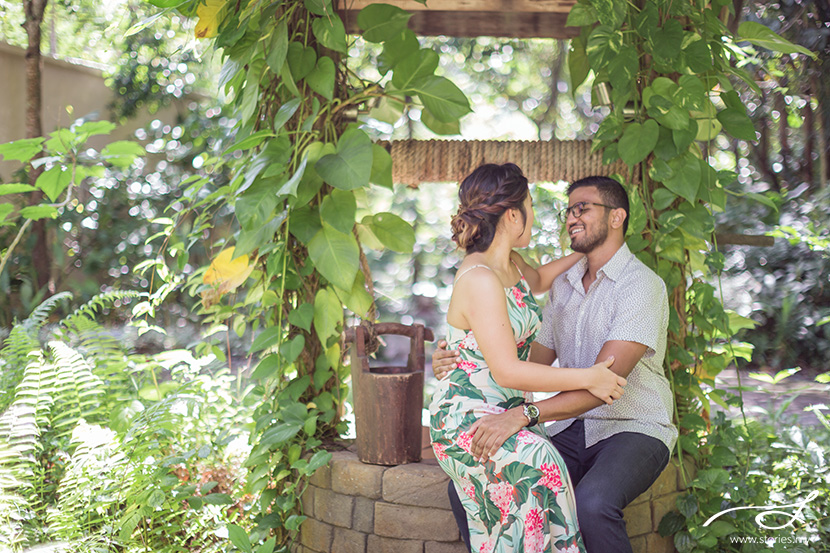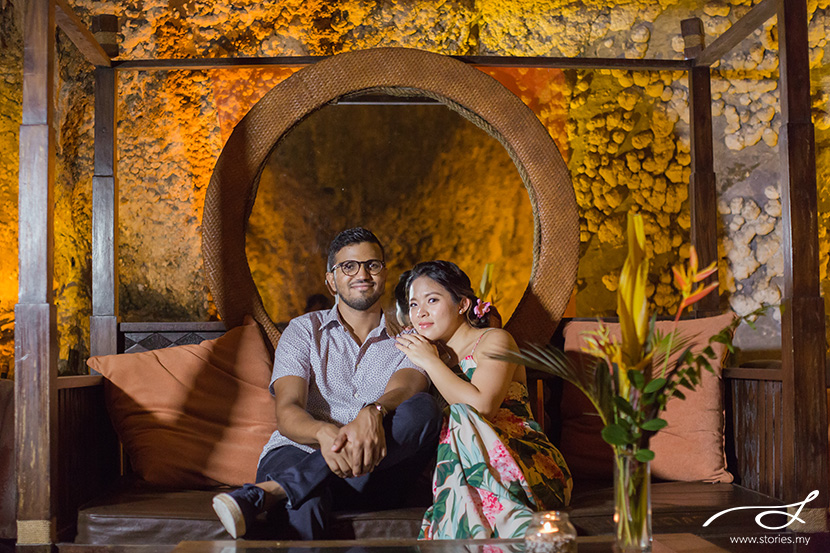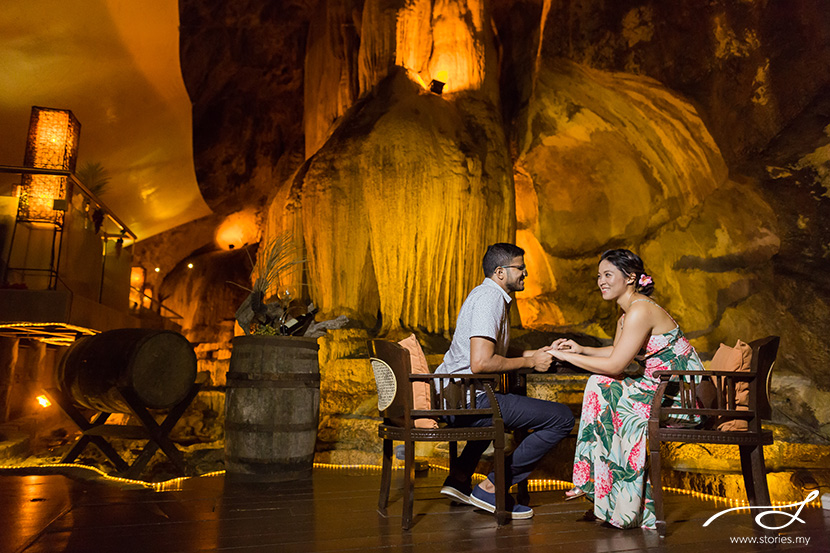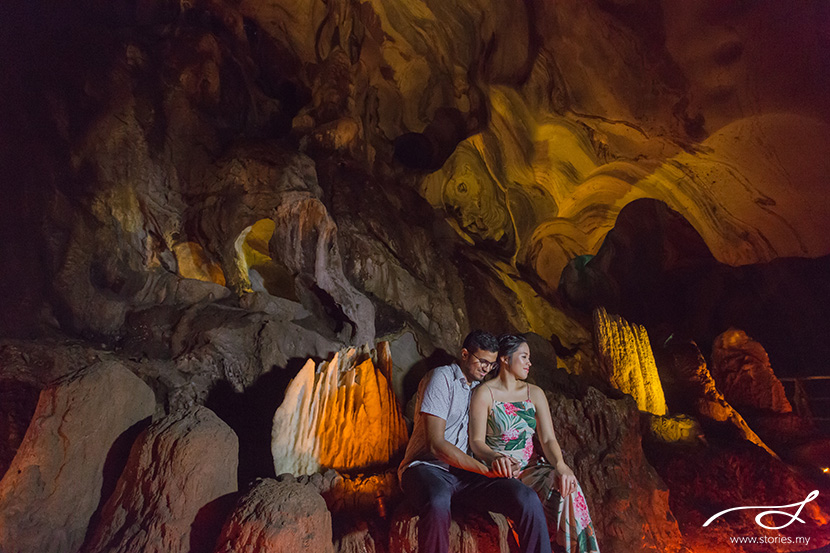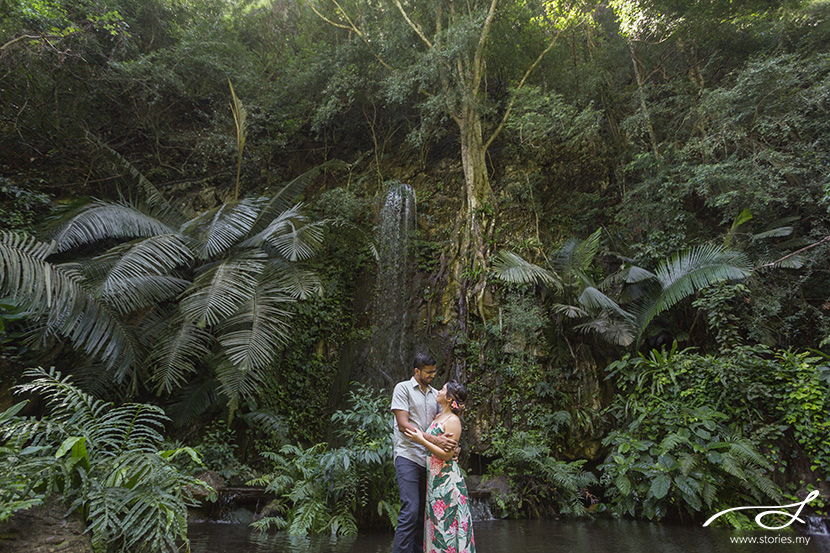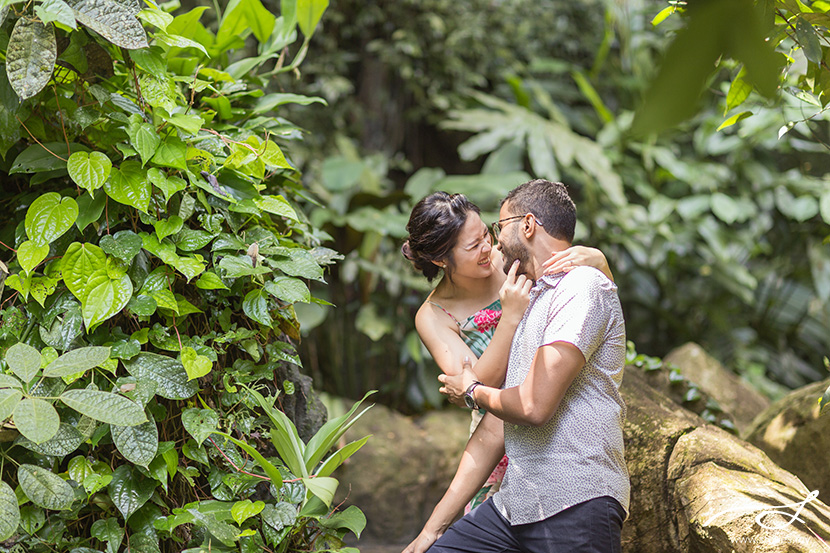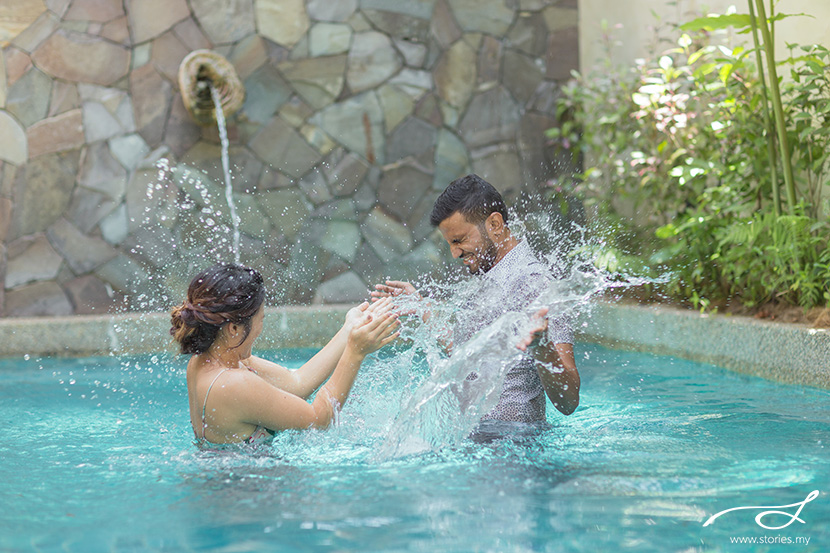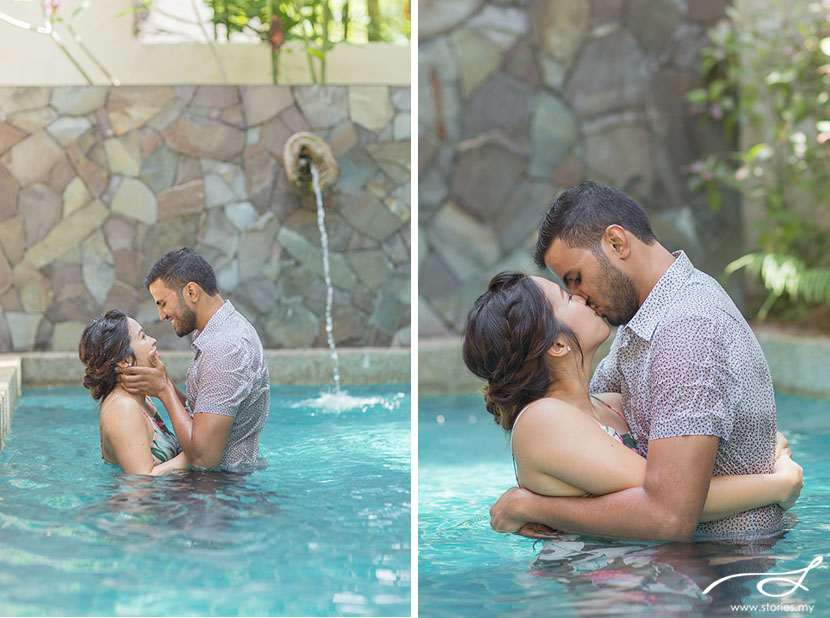 All the best for the massive wedding celebration spanning 2 countries starting next week! Lots of love!
Credits:
Photographer: Grace, assisted by Jennifer
Location: The Banjaran Hotsprings Retreat, Ipoh
Hair & Make Up: Ben Bernard Bridal Make up