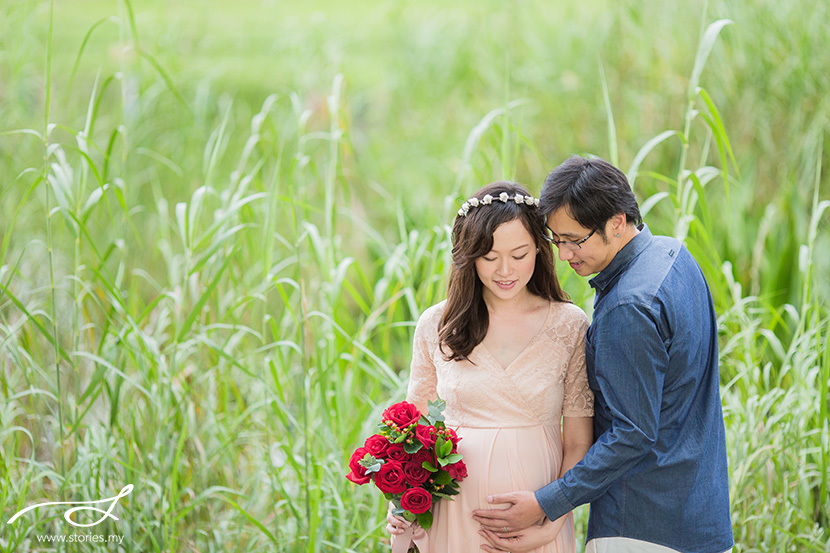 Every pregnancy is a journey of self-discovery for the mother. No matter how many times you have gone through it, the experience is never the same. Recording every single milestone of this beautiful journey can be an exciting project, which you can share with your children in time to come.
There are mothers who are a little shy and insecure about looking frumpy in their maternity photos, but fear not! Here are some tips for you to achieve beautiful pregnancy images. Of course, if you can hire a professional photographer to shoot your maternity pictures, that would be ideal!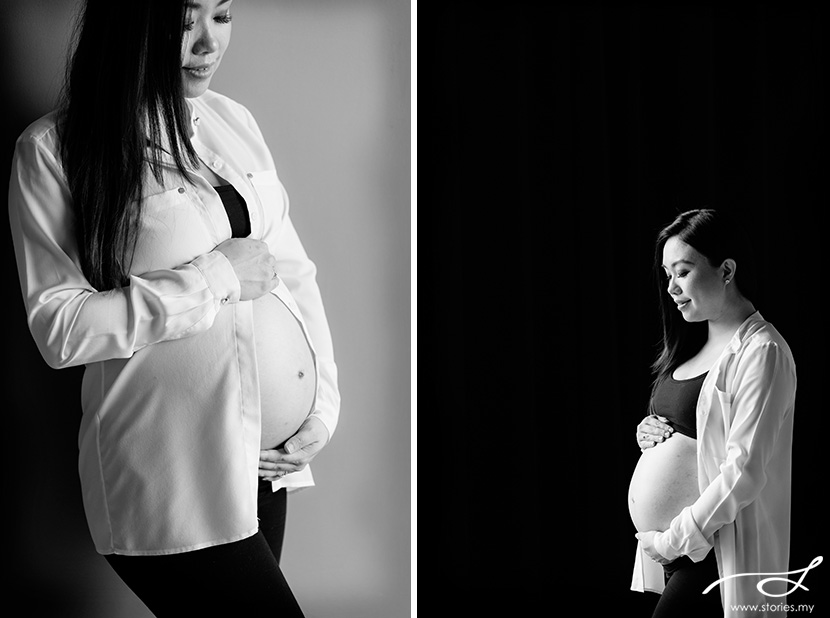 1. Timing
If you'd like to keep a record of your baby bump growing, try to take the same shot with the same angle every month so that you can compare the size as your belly grows. Alternatively, if you are hiring a photographer for your maternity photos, the best timing to shoot would be around the 7th month as you are still energetic after your 2nd trimester. You can still choose to wait a little longer if you want to photograph a larger belly, but don't leave it till the last minute!
2. Outfits
Choose outfits that accentuate the shape of your belly, or even expose it. You can opt to wear a short tube top paired with a skirt, a body fitting dress, or a sexy shirt, unbuttoned at the bottom. Sexy lingerie does the trick too. Don't hide your protruding belly… it is what makes pregnant women so beautiful!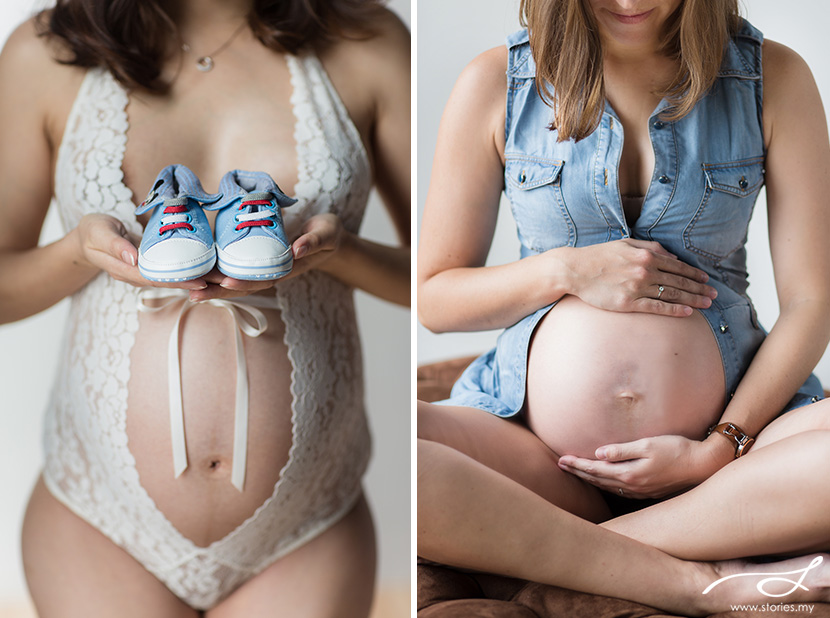 3. Good lighting
Keep it natural. Take photos next to windows or in areas that has lots of natural light. Avoid taking photos in fluorescent or down lights, as they create an unflattering, yellow-coloured cast on your belly. If there isn't much natural light in your home, your house porch will do the trick!
For an outdoor shoot in the park, try not to head out when it's too hot. The best timing would be in the morning before 9am or late evening after 5pm.
4. Props
Perhaps you might want to incorporate some props into your photo shoot, like letters that spell your baby's name, cute little shoes, or the ultrasound scan. It's a great way of personalising your photos.
5. Pamper yourself
You need to know you're beautiful even thought your body looks different while being pregnant, despite the swollen legs and probable weight gain. Before your photo shoot, treat yourself to a nice bubble bath and get a makeup artist to give you a makeover. If you feel beautiful, you'll exude confidence through your images!
Maternity photos can be a special way to help you cherish the moments as it unfolds.
If you are interested in doing a maternity shoot, contact us here to book one! Our studio is well-equipped with props, comfortable furniture, clean changing rooms, and lovely natural lighting.