The studio was abuzz with excitement over a styled shoot we were doing in collaboration with The Wedding Scoop, Shaun Teo Creations and Marble & Co. It was exciting because this was a Unicorn Galaxy – Themed Wedding Dessert Table styled shoot!
When the unicorn cake was brought out, everyone let out "oohs" and "ahhs" in unison. It was so pretty! And the cupcakes, cake pops, chocolates and pudding cups were equally as mesmerizing. The folks from Marble & Co went to work with laying out the lavish dessert table with all the goodies while we snapped away and videoed the whole process.
Nobody could bring themselves to cut into the unicorn cake but the honour went to the man who made the masterpiece, Shaun. We can testify that the cake tasted as good as it looked! It was such a fun session which was brought together by The Wedding Scoop, and we think a dessert table like this at your wedding would look stunning!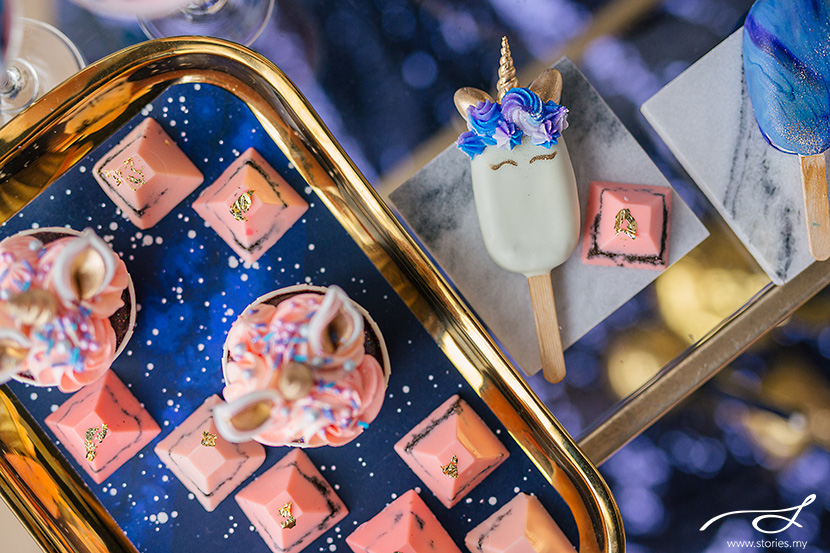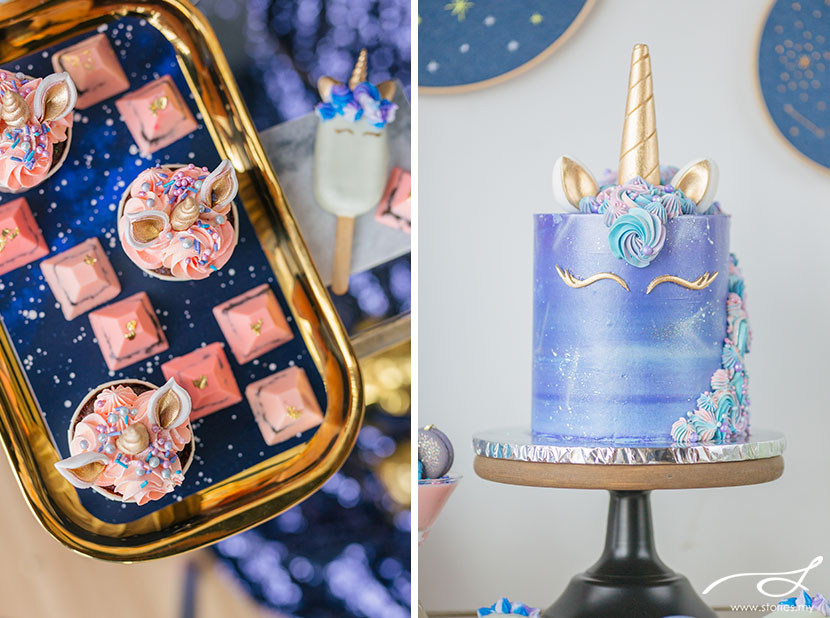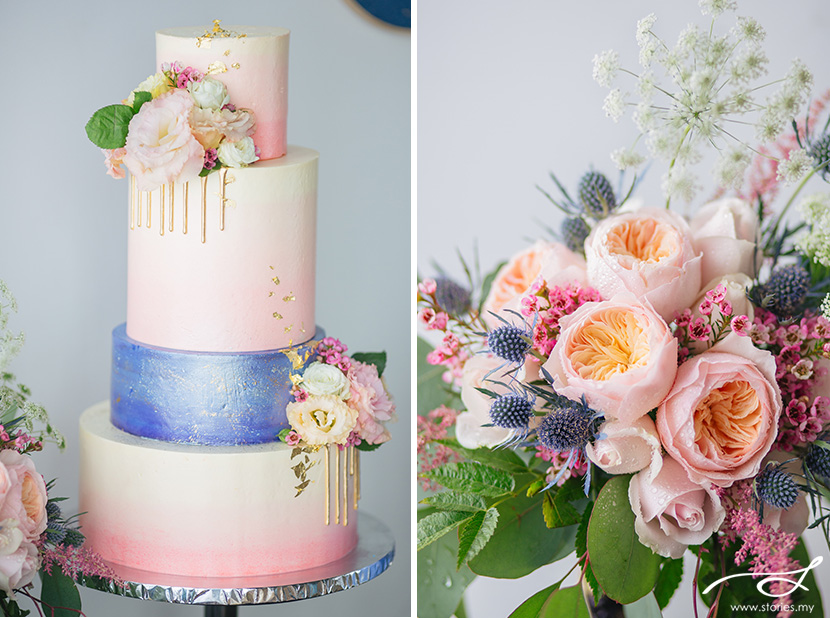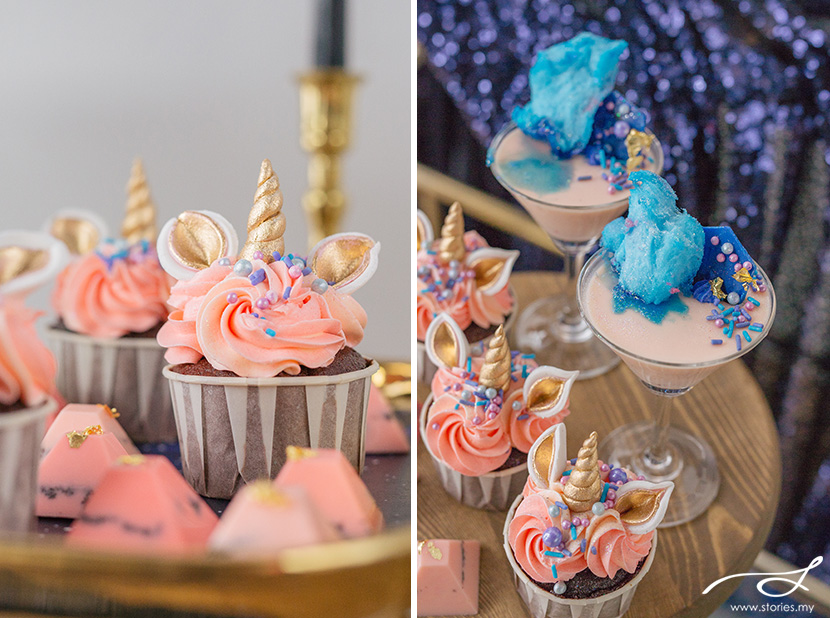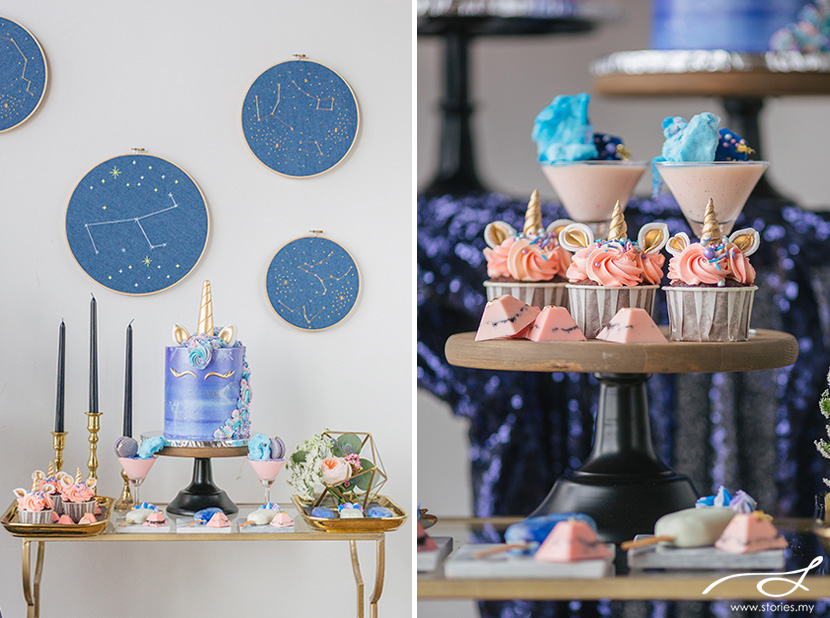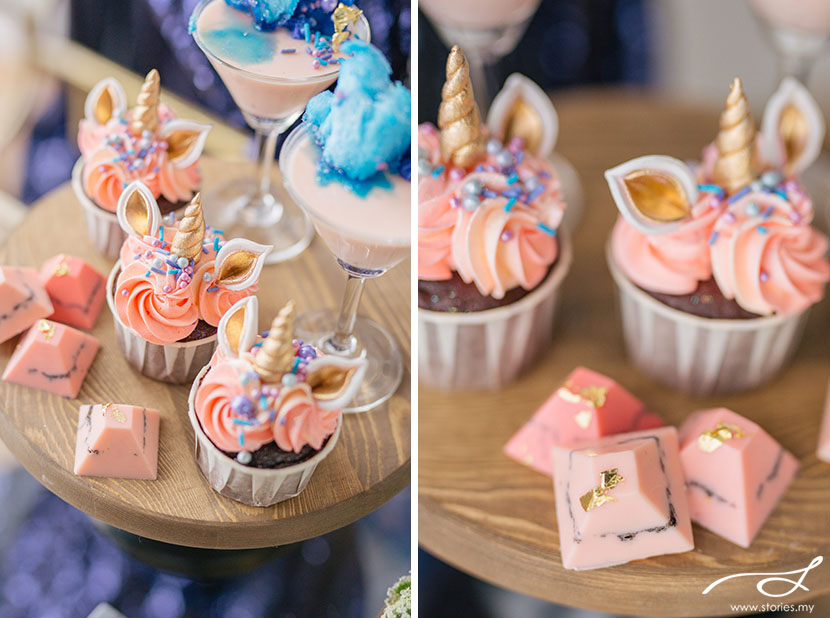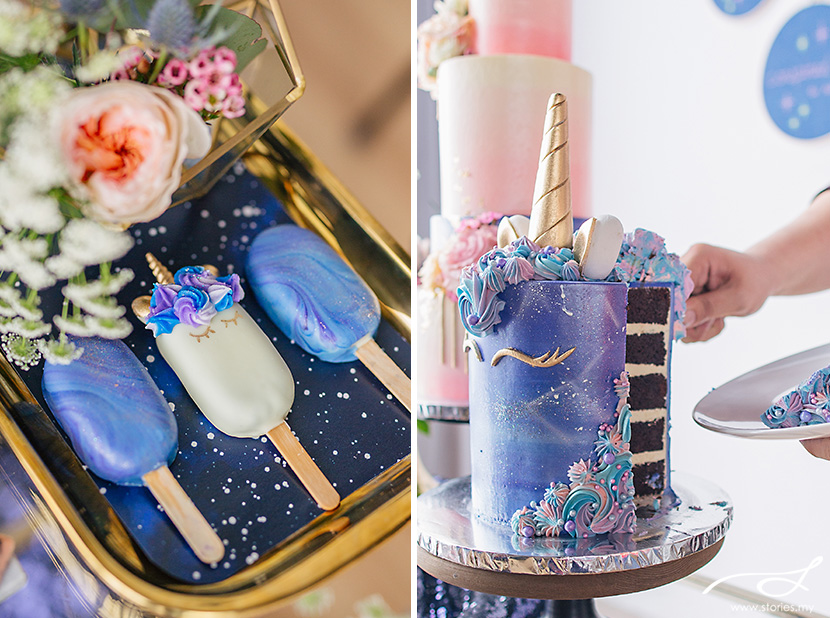 Credits:
Concept, Co-production and Exclusive Publisher: The Wedding Scoop
Cakes and Desserts: Shaun Teo Creations
Concept, Styling and Flowers: Marble & Co
Photography and Videography: Stories.my – International Wedding & Portrait Photography