I am always really honored whenever a couple decides to fly my team and I to another country to photograph their wedding. It really is a big deal, because it meant that they chose you over every other vendor they found in that city. I was also really excited when I found out their wedding location – a beautiful Victorian mansion named Quat Quatta. I love the classic interior and exteriors! What was special about this wedding were all the loving, detailed planning that Benny and Esther did for their wedding. I love the turquoise colour theme, the Volkswagen Kombi that was so chic, and also how they incorporated their love of coffee into the wedding with a coffee mixing ceremony! Even their wedding ring 'pillow' was a unique book!
The dinner decorations at the Sandringham Yacht Club were beautiful with the huge arch above the main table (it had mandarin oranges in it!). We were also blown away at the delicious looking wedding cakes, not one, but three! Thank you, Benny and Esther, for bringing us all the way to Melbourne, Australia. Wishing you years of marriage bliss and may the honeymoon continue years and years from now!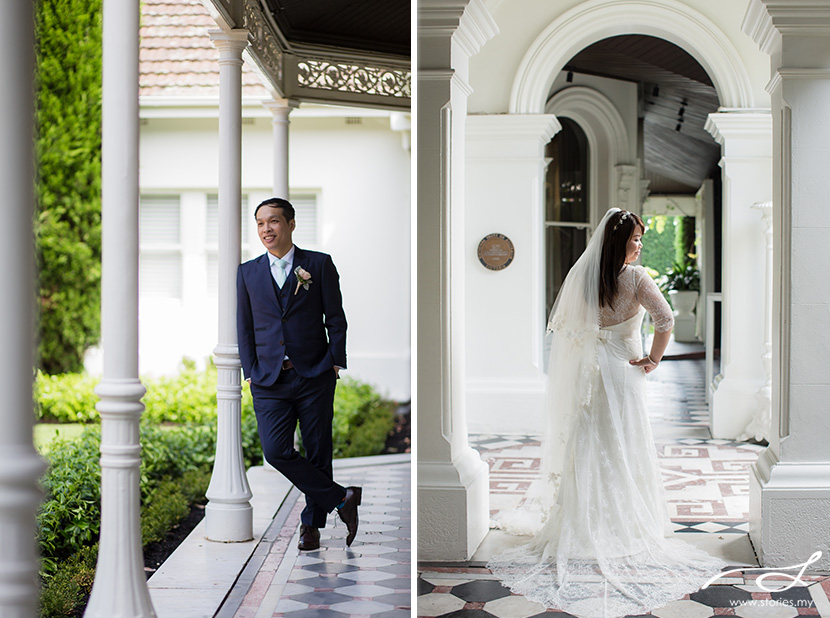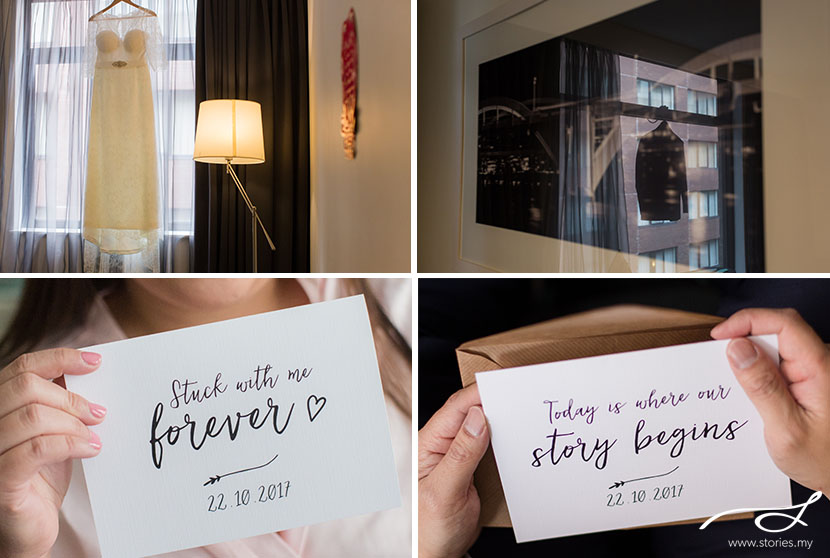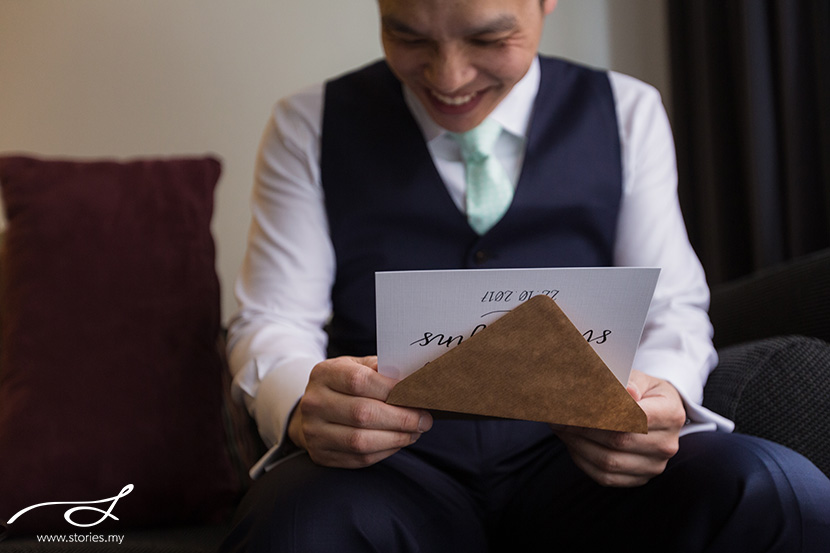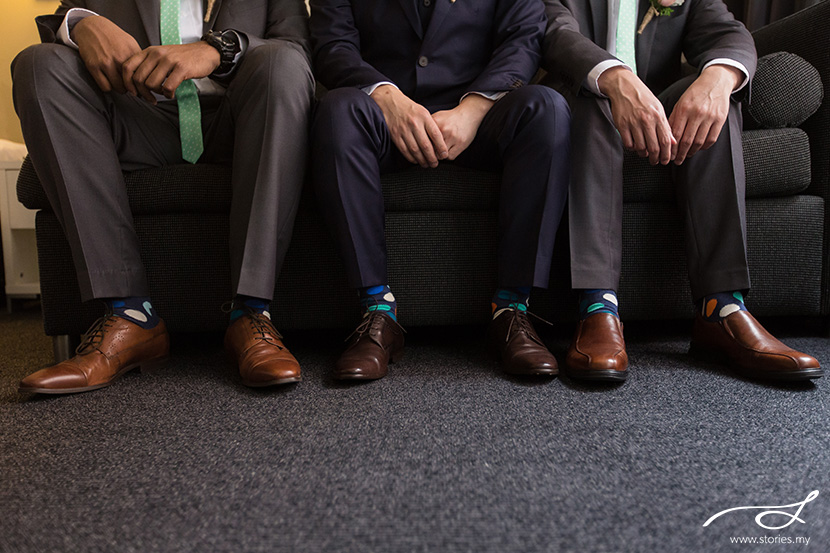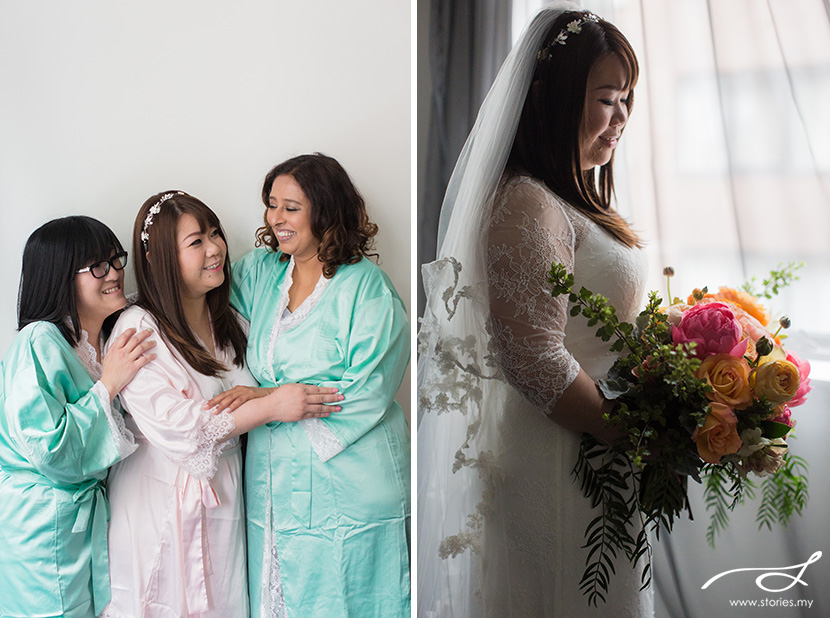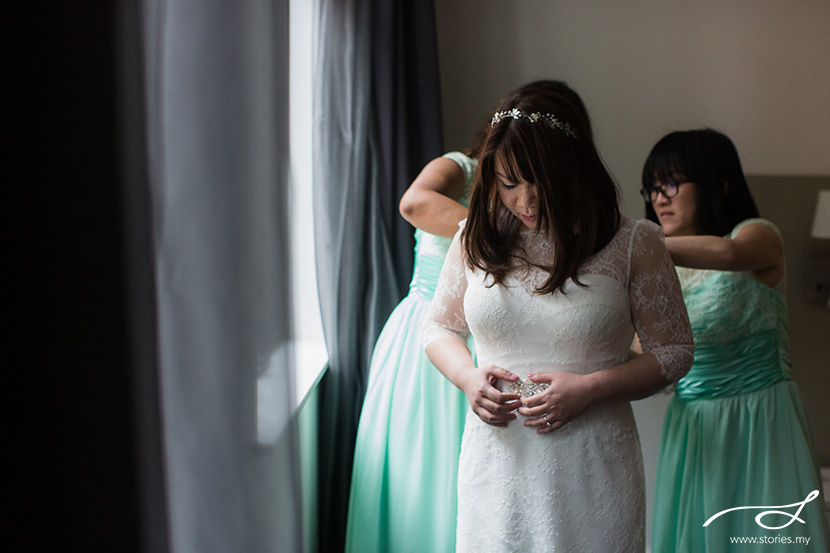 About Benny & Esther:
We bonded over coffee and travels, and we both work in the same industry. We are opposites in many many ways, but yet compatible, and have found this journey one of the most interesting experiences, learning to grow and embracing different things and being open to new adventures with each other. We have a lot of fun laughing and being silly together, and find joy in simple and special moments. We are immensely grateful for having each other as a companion in good and bad times.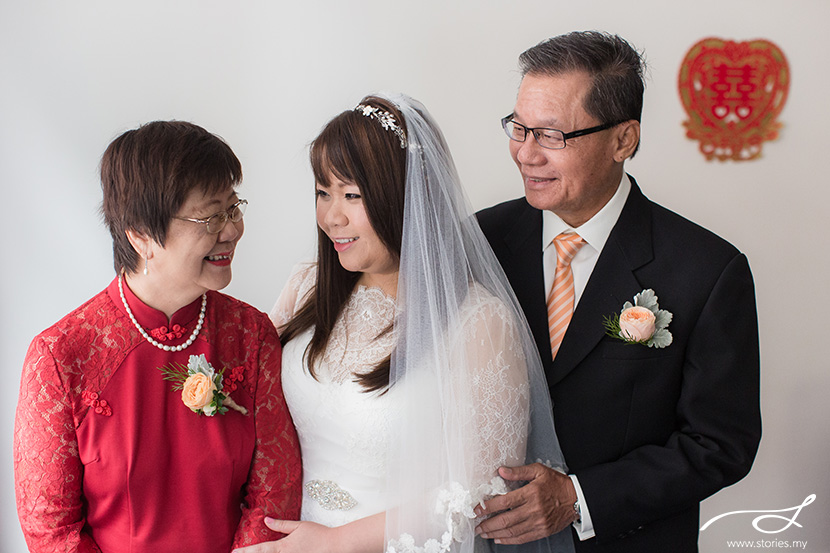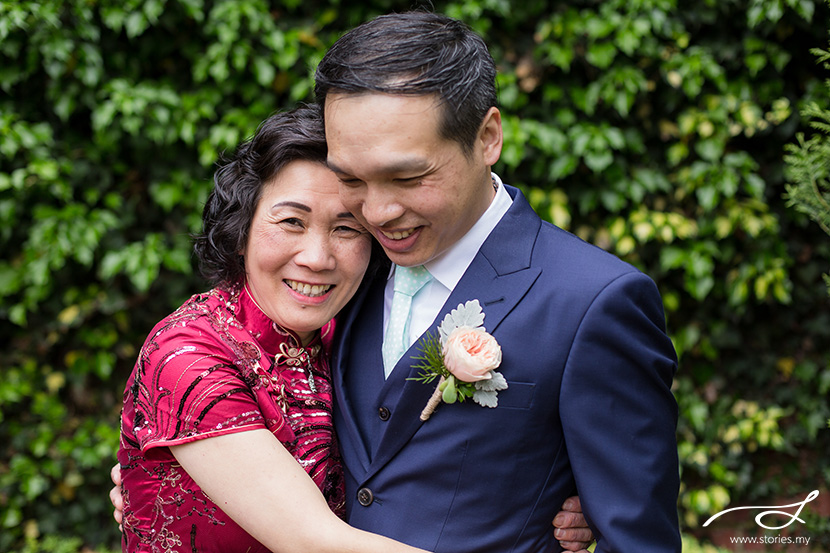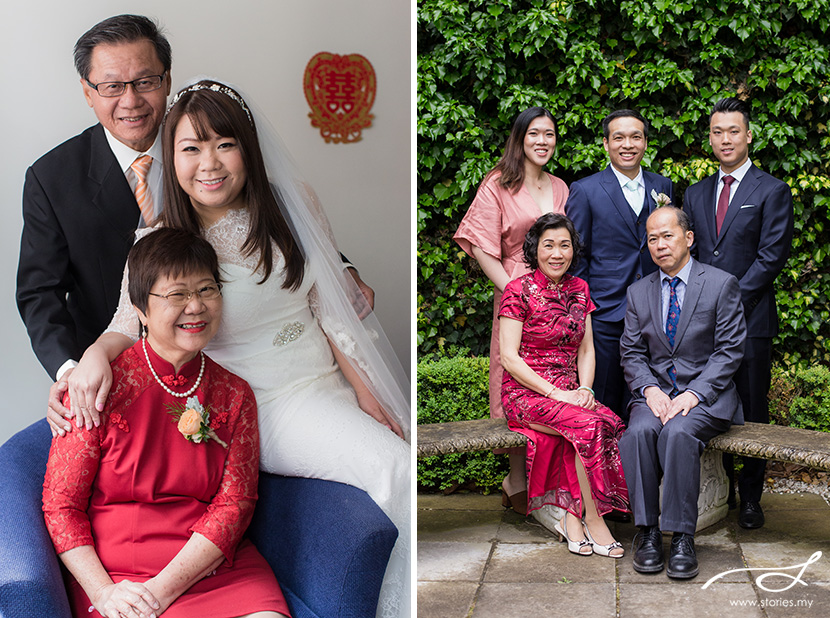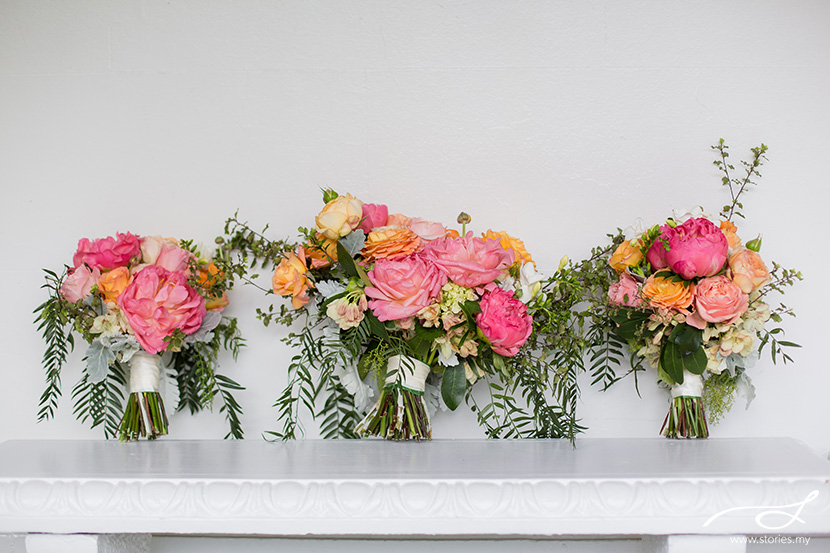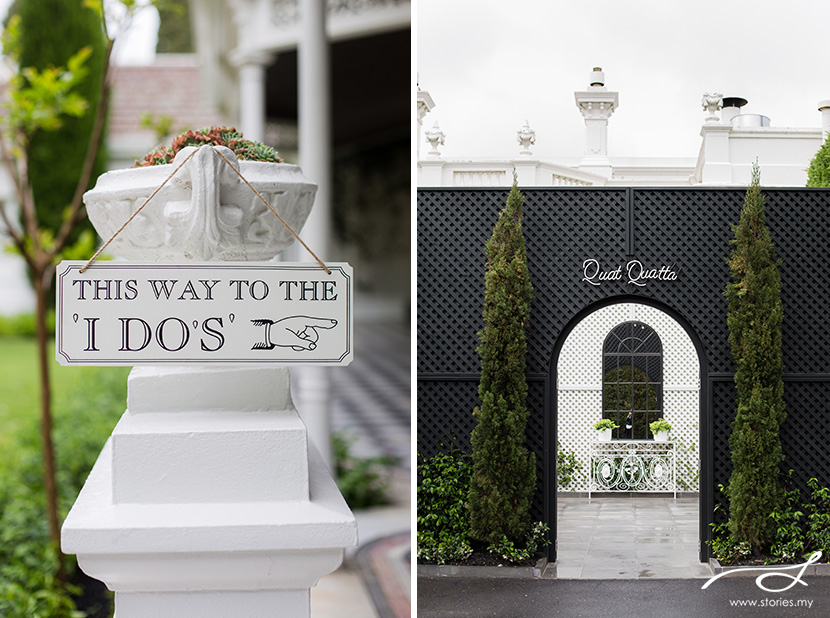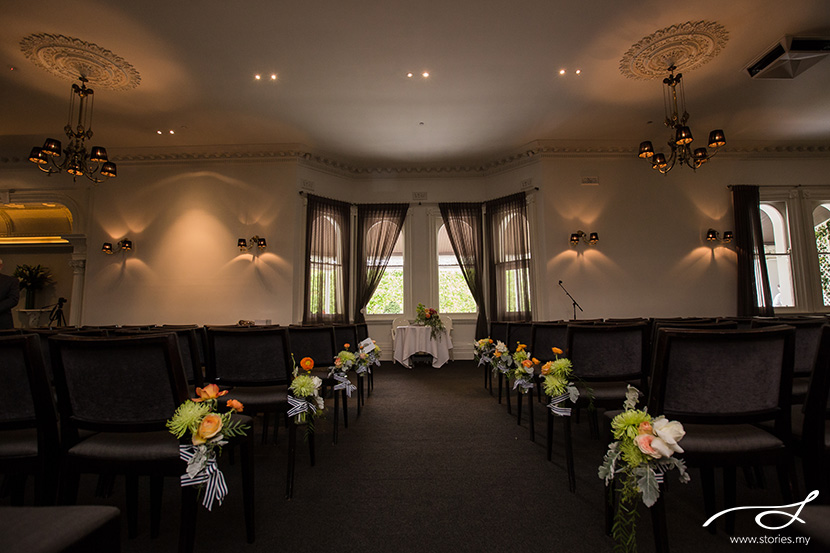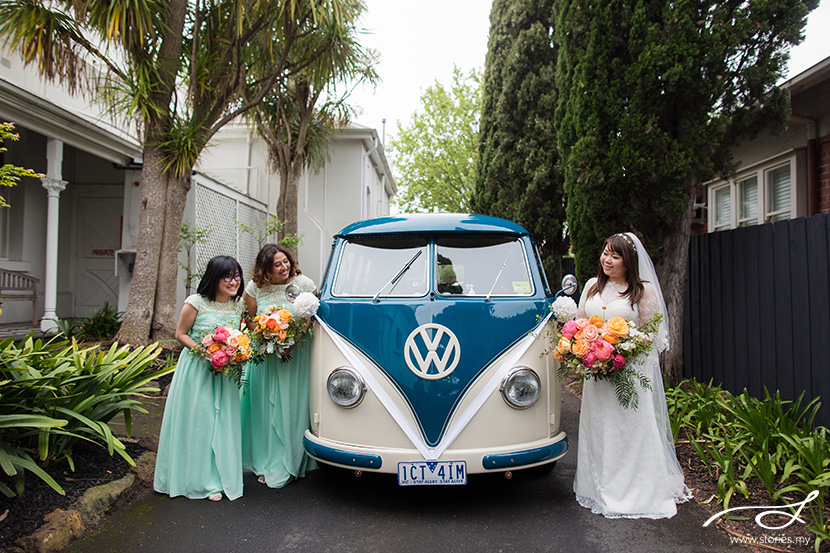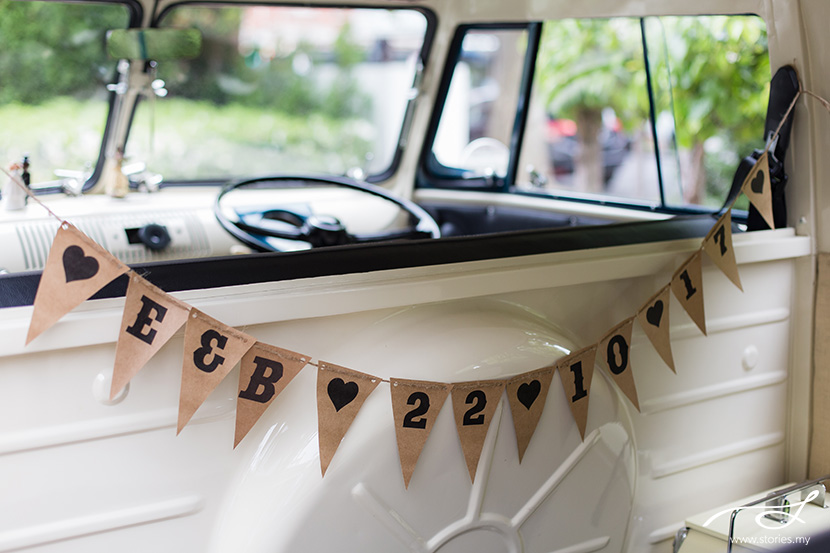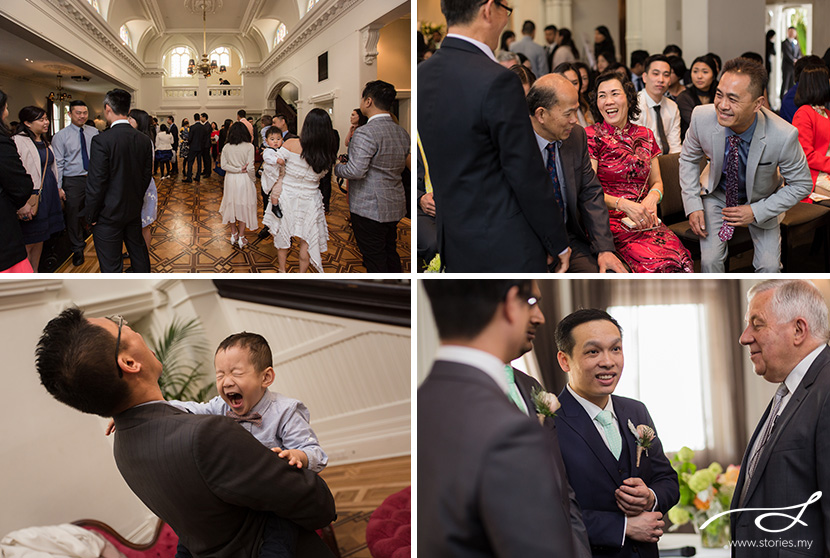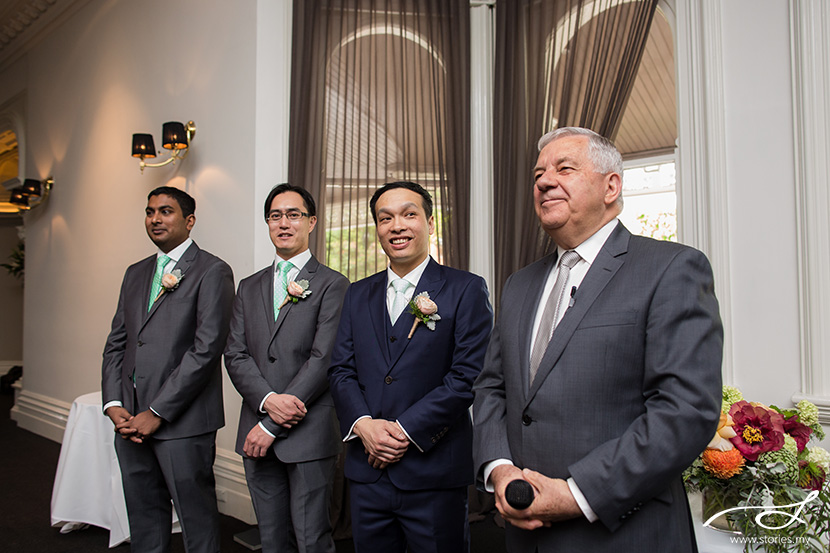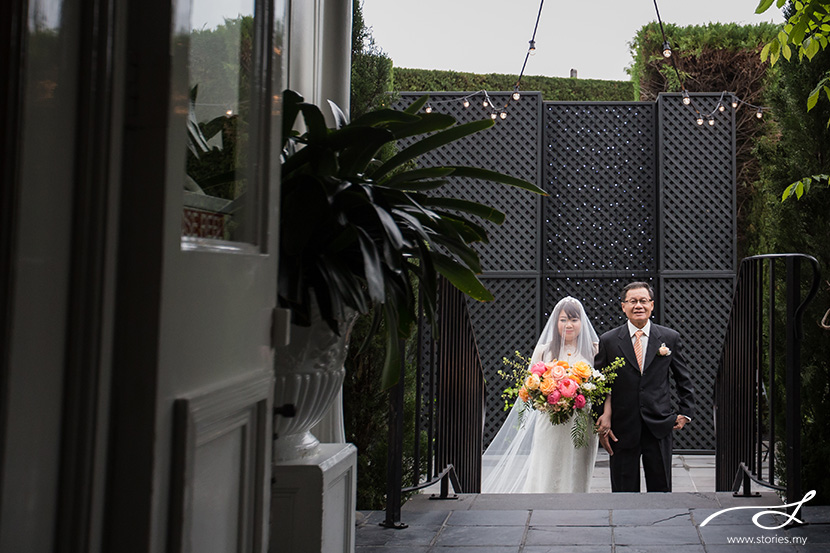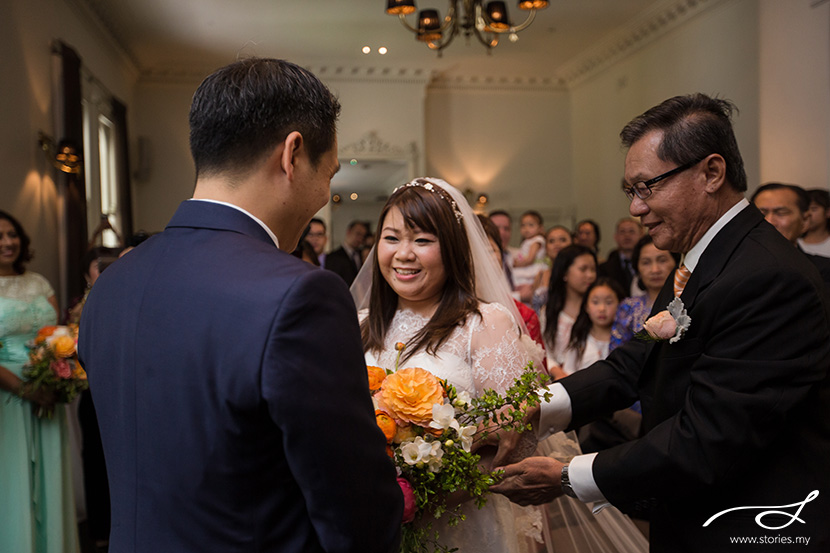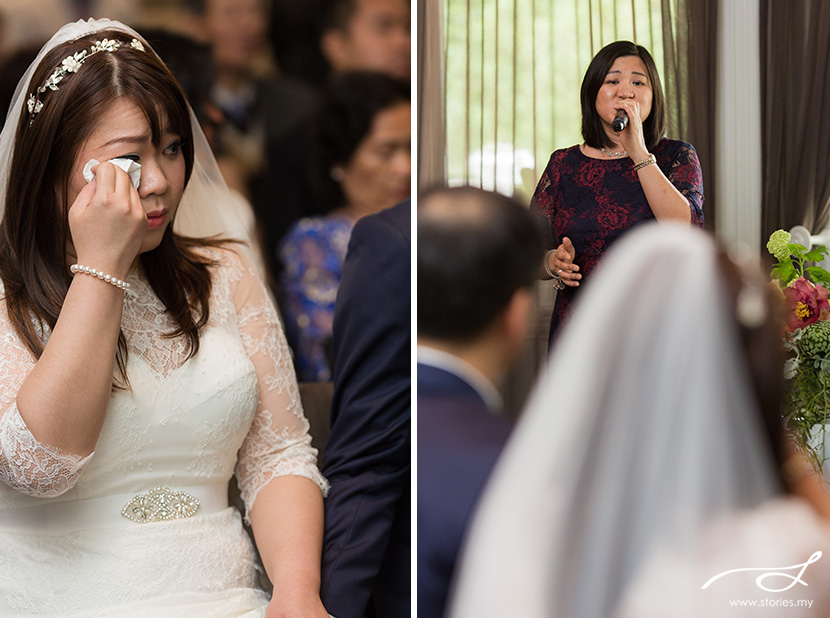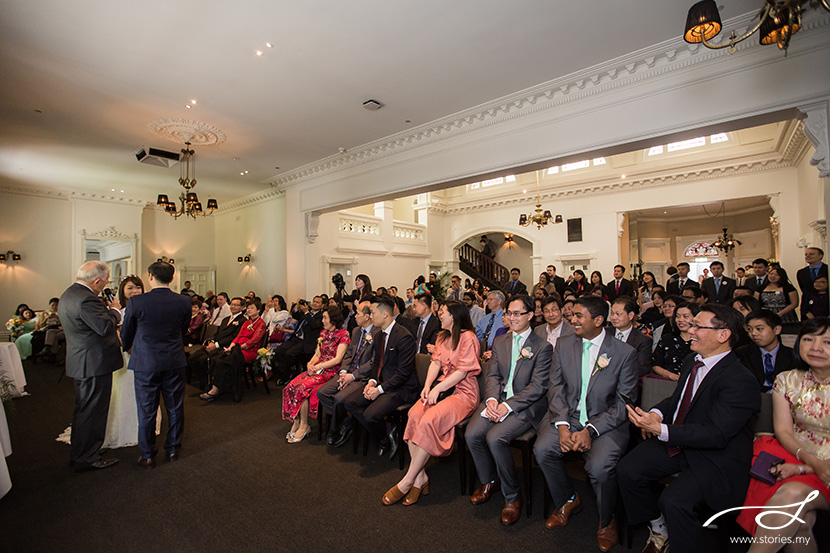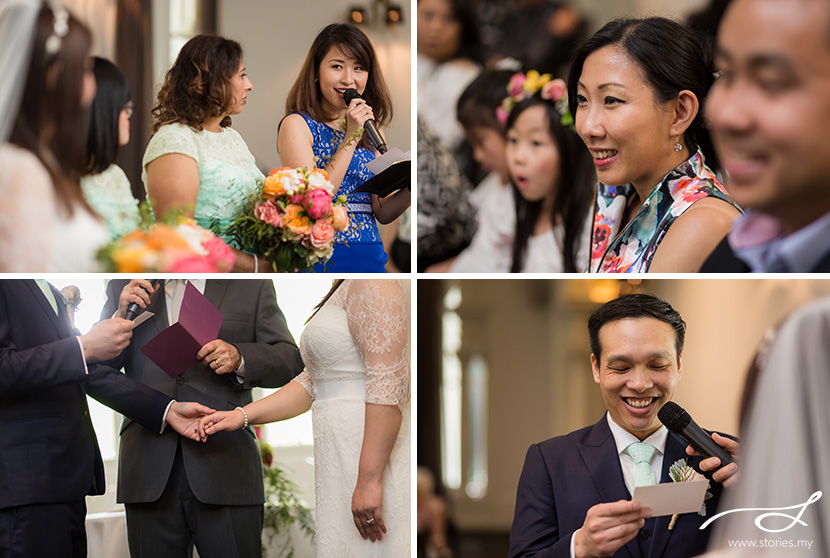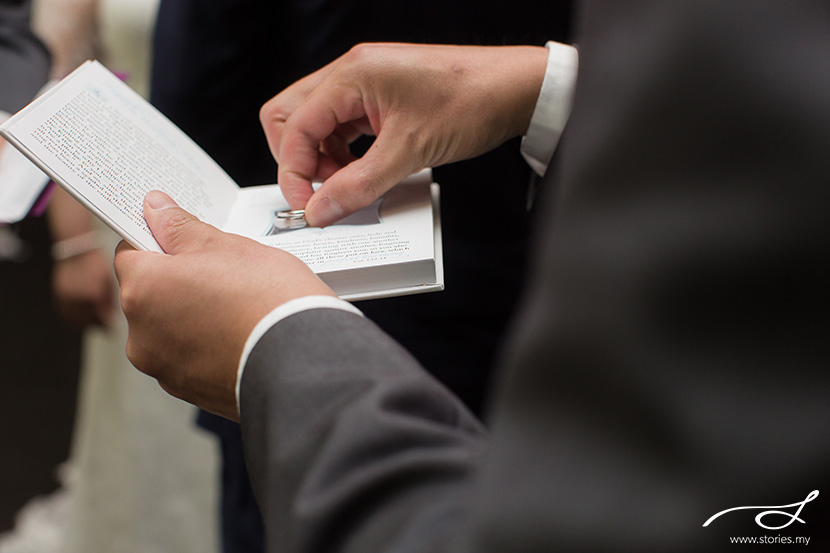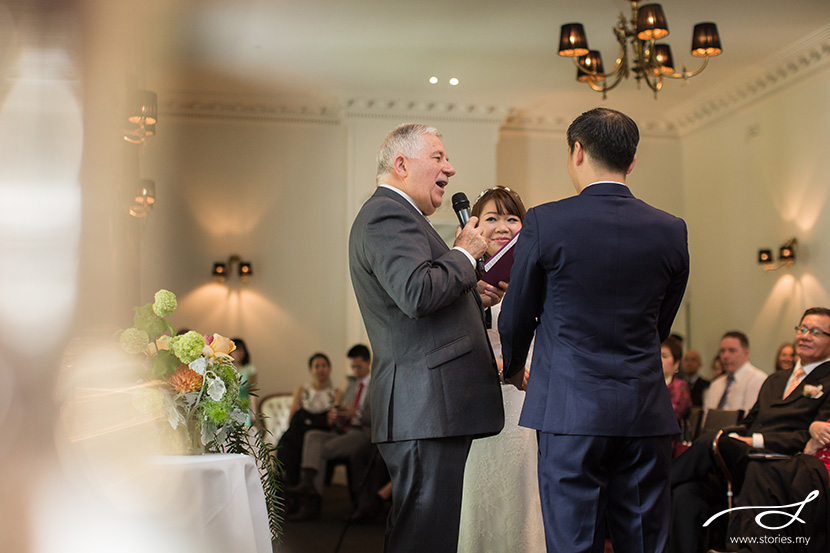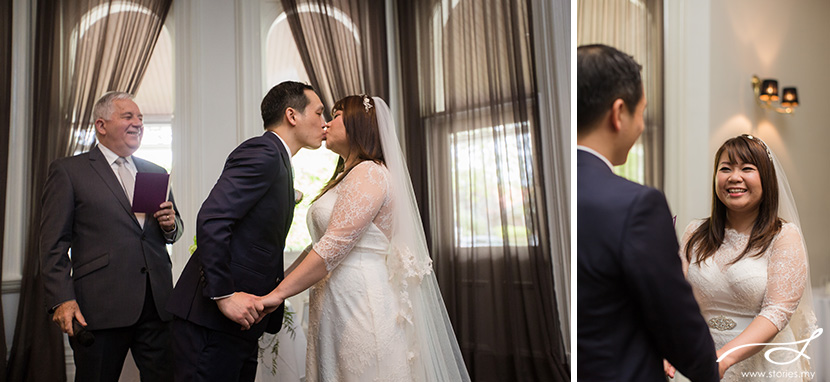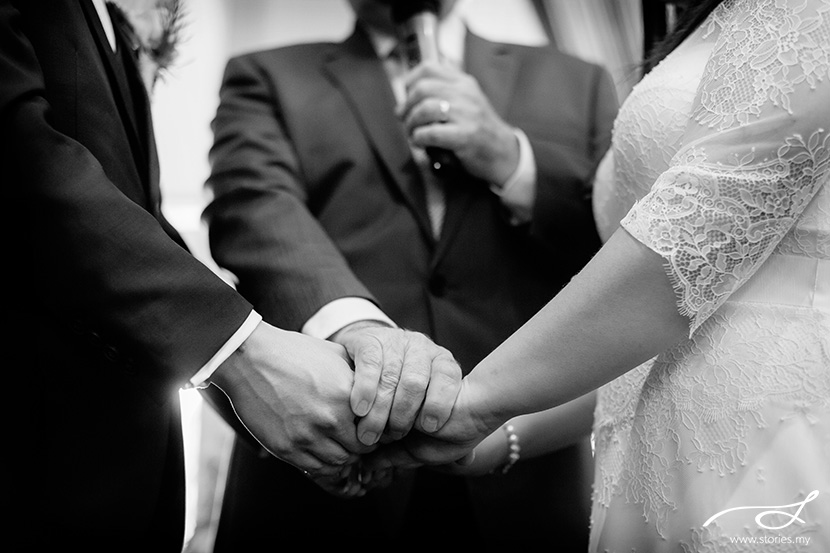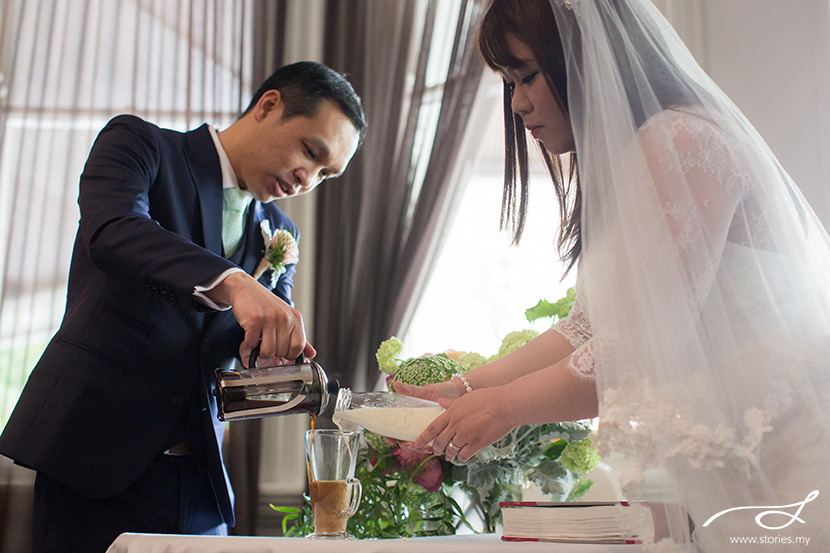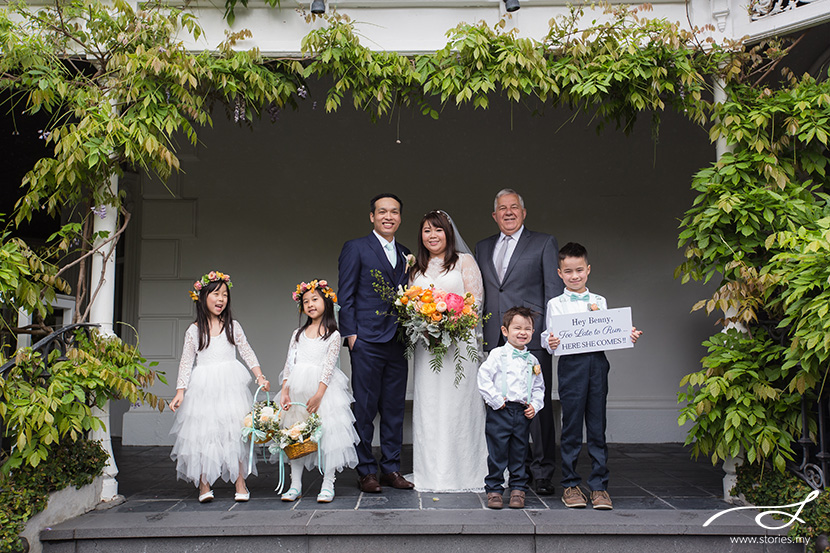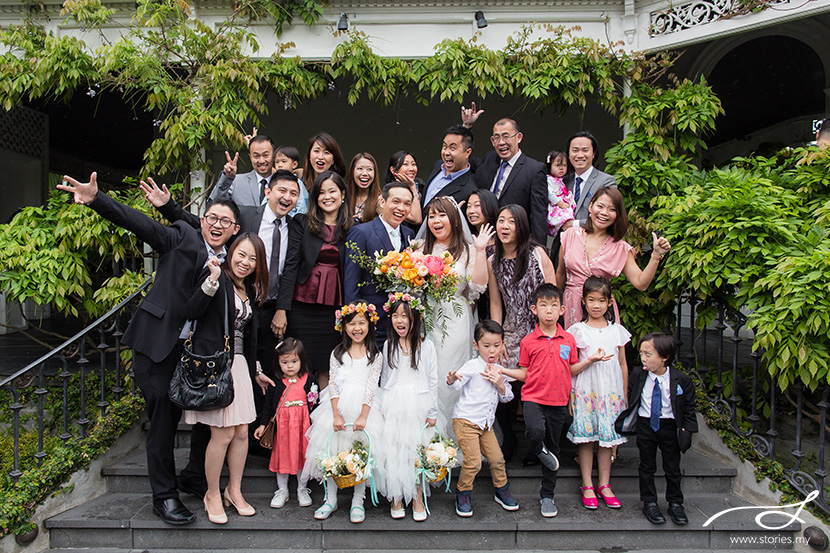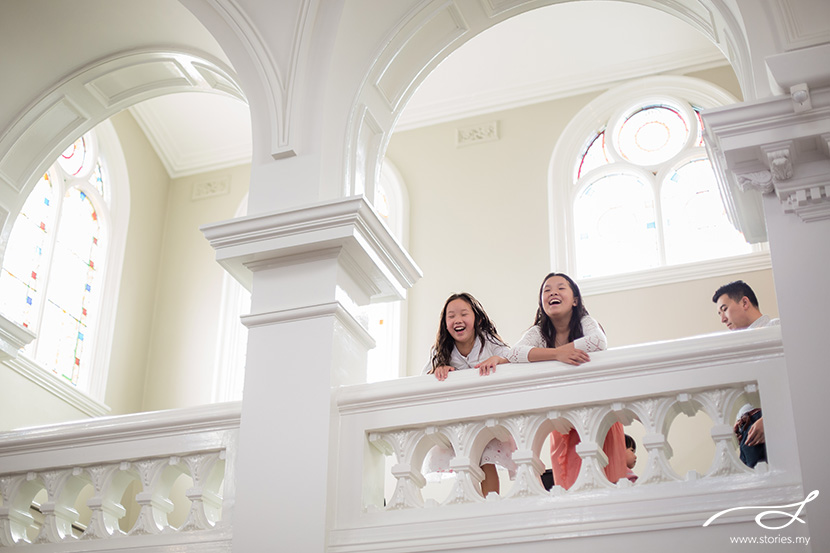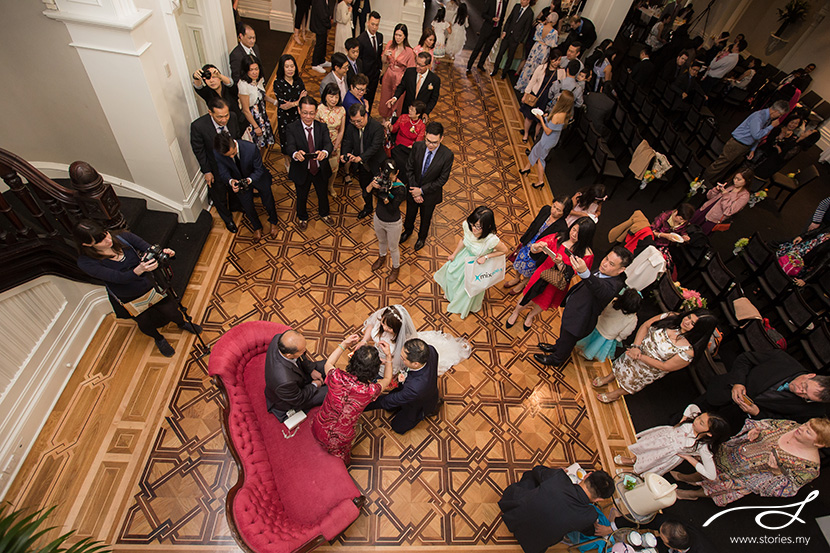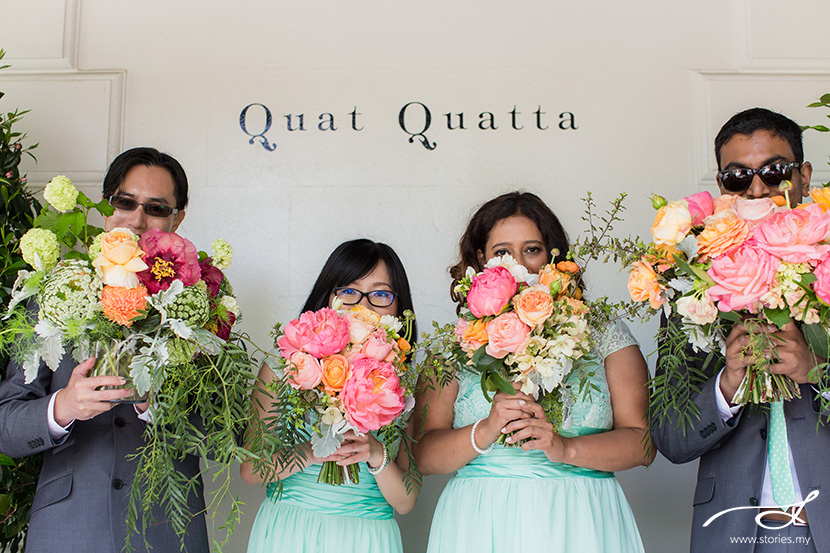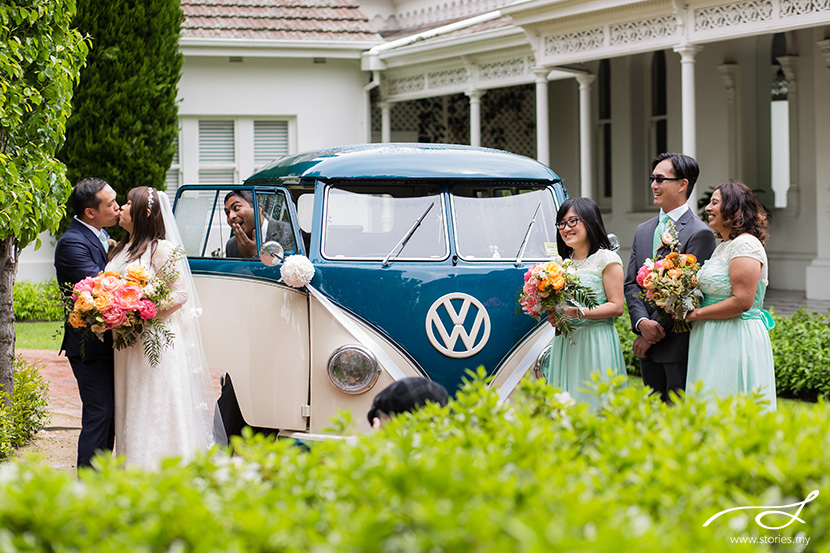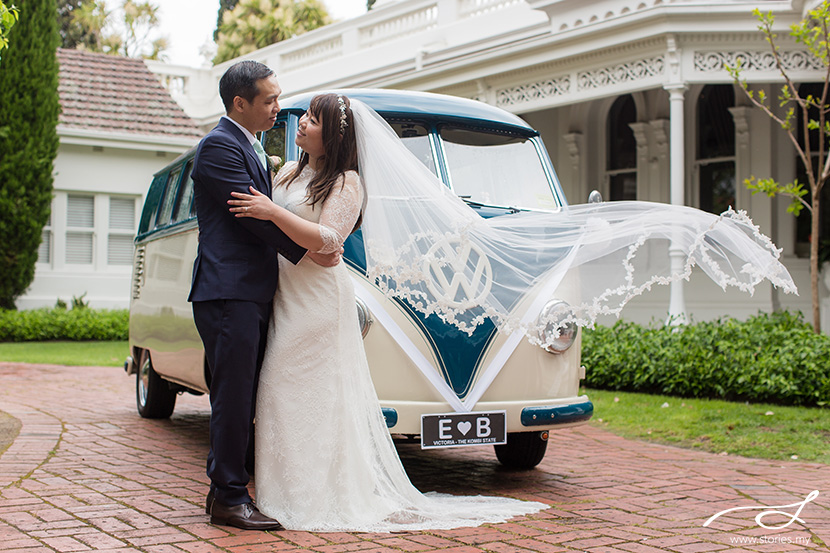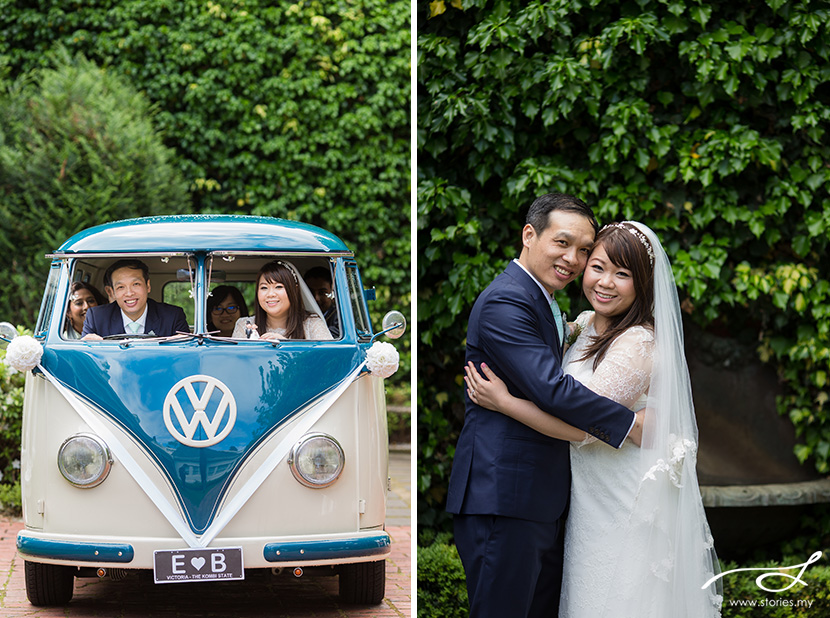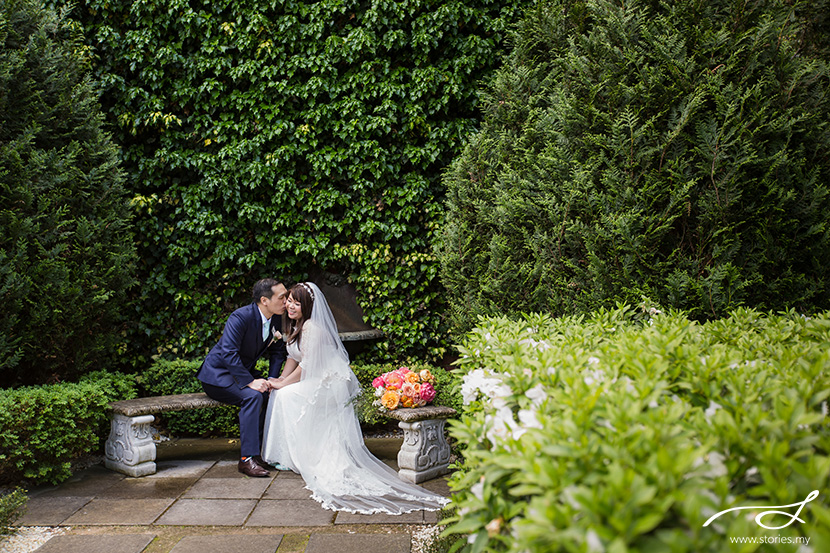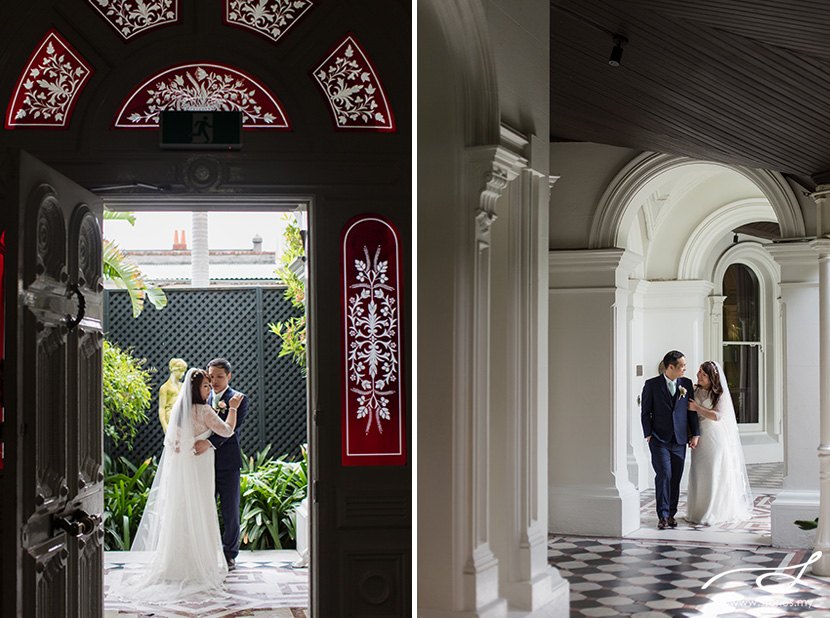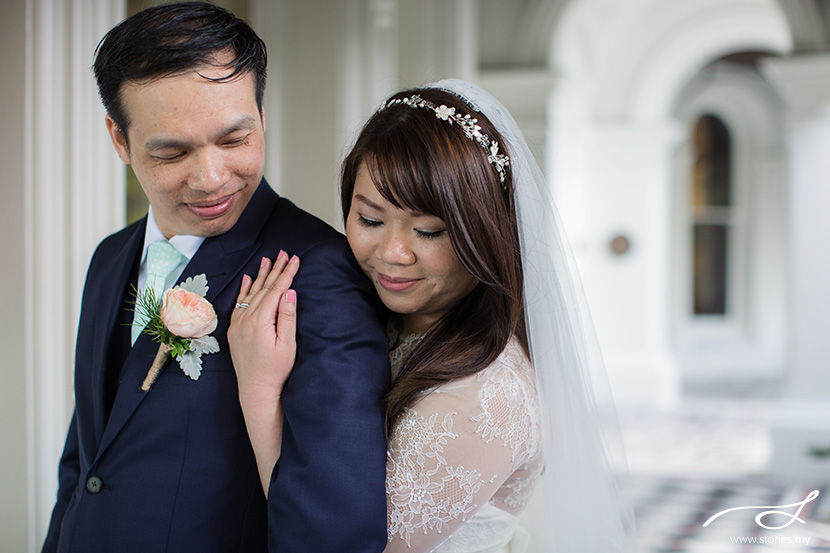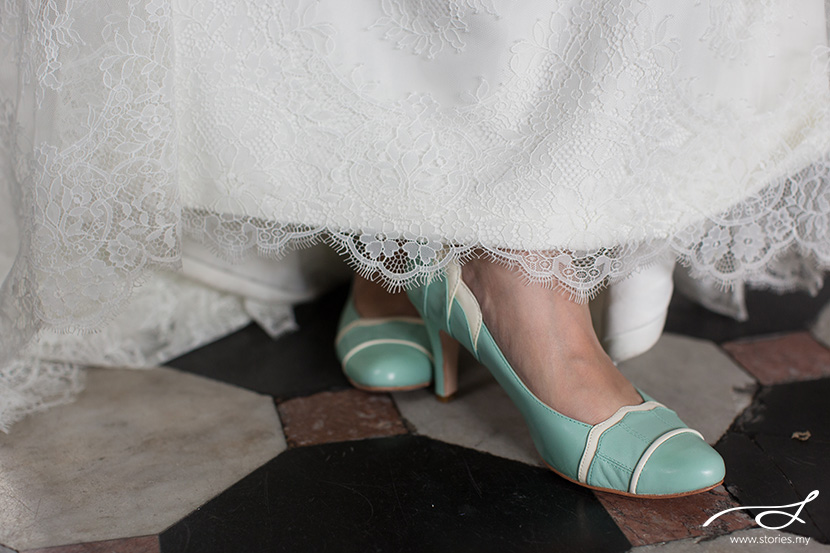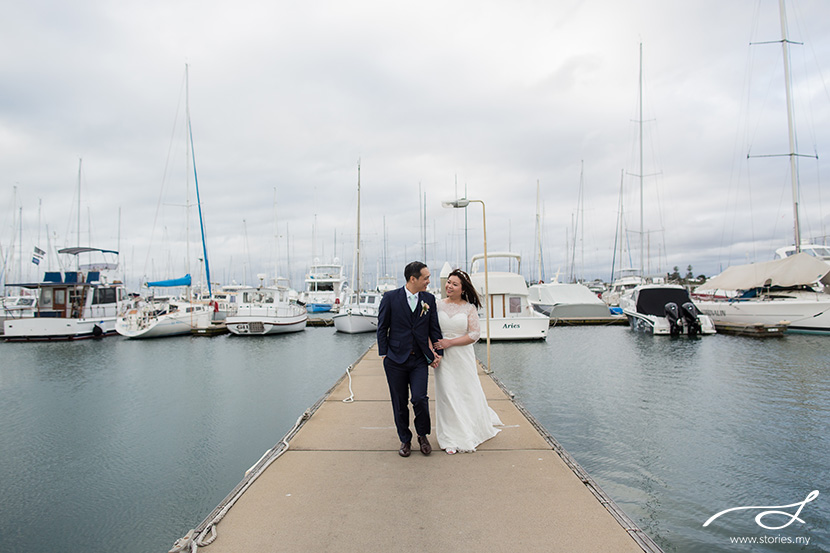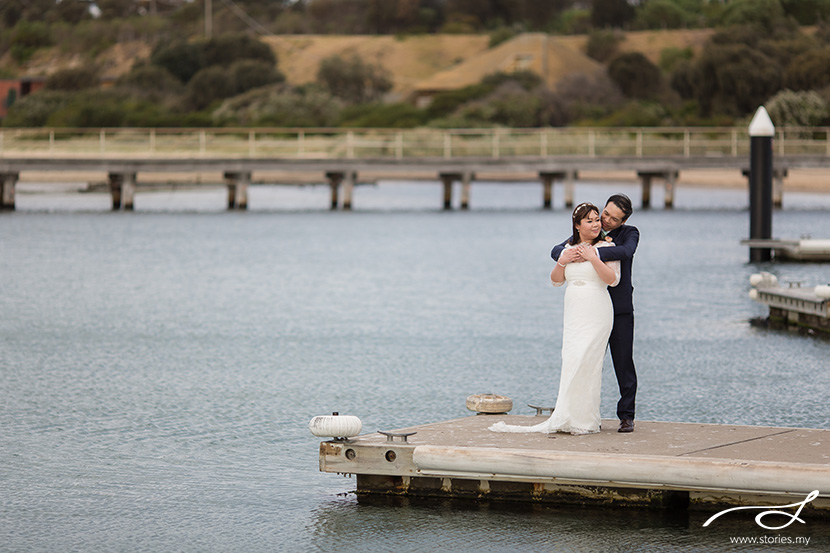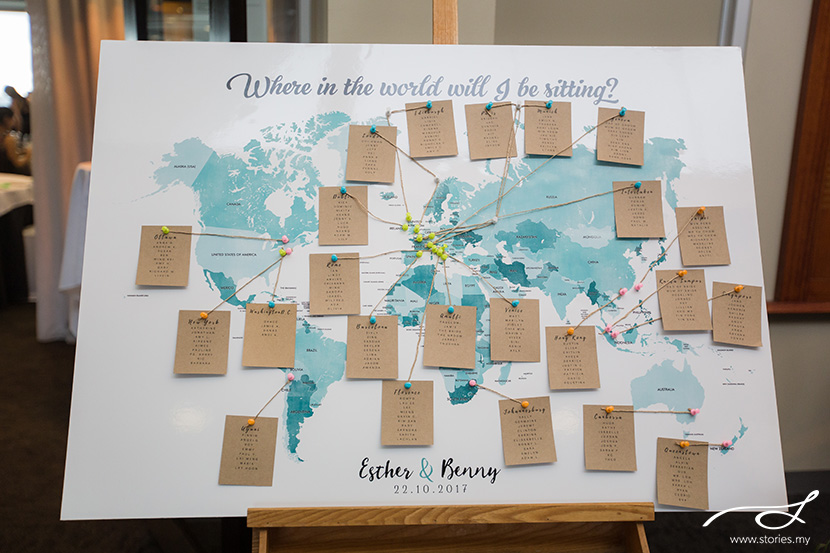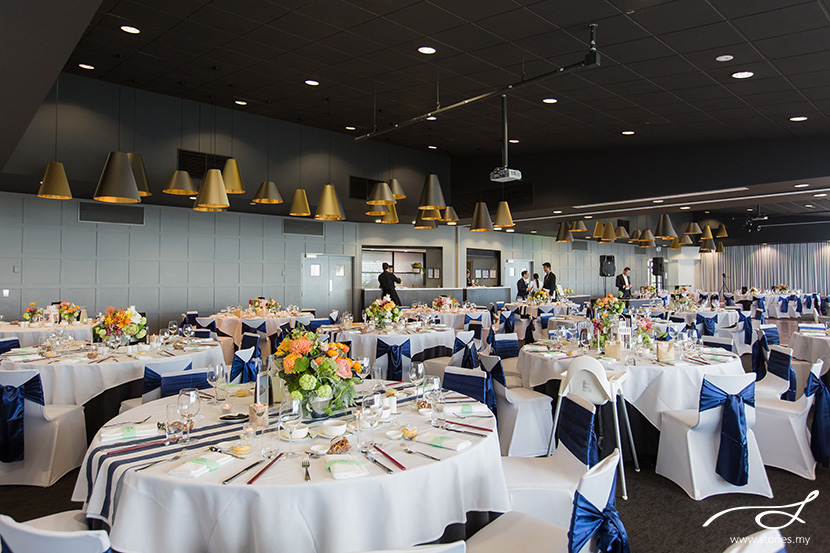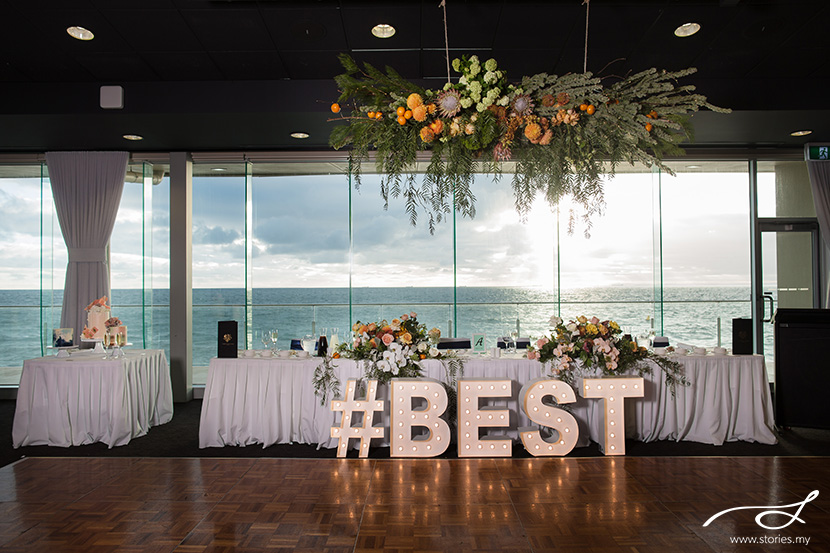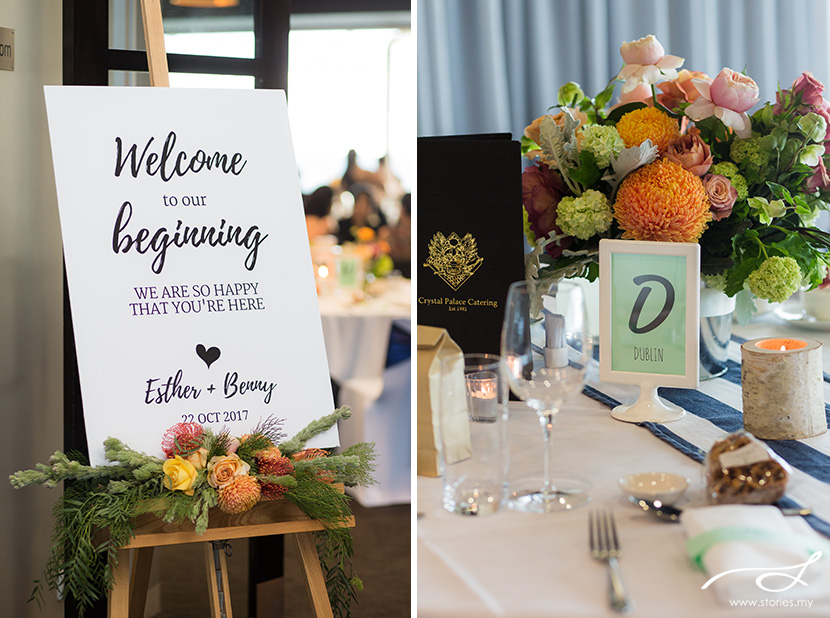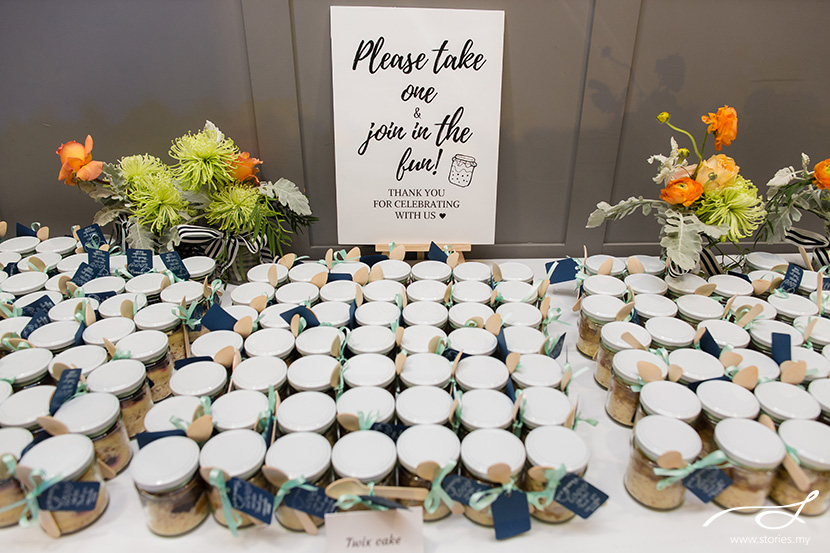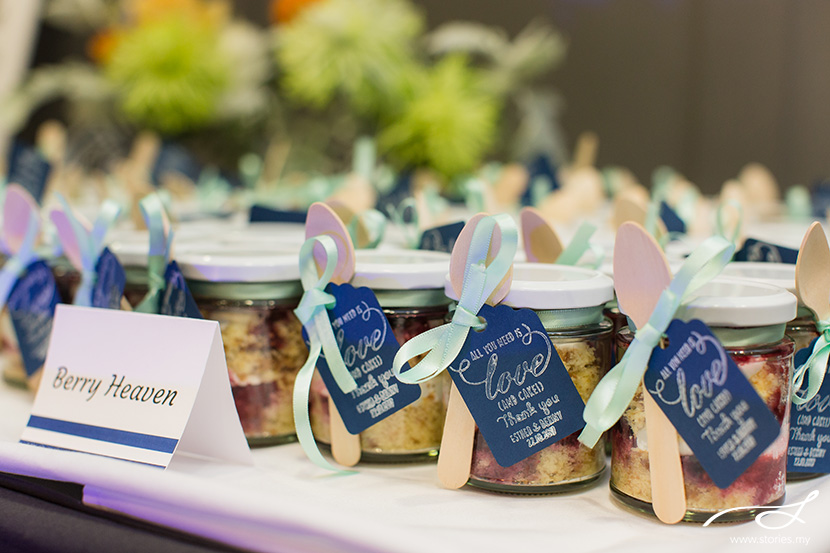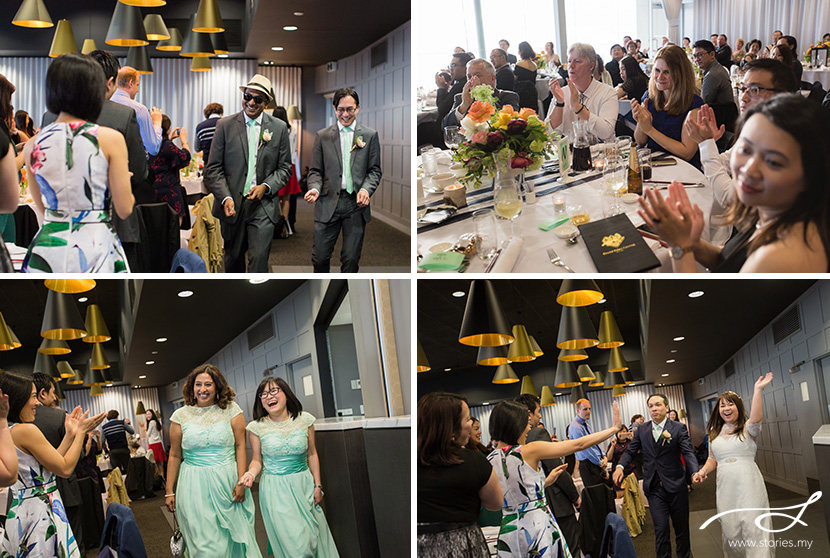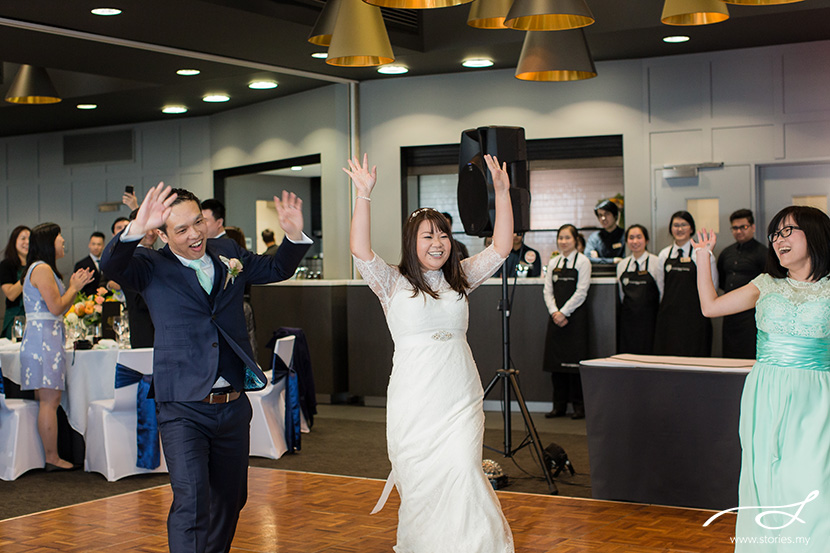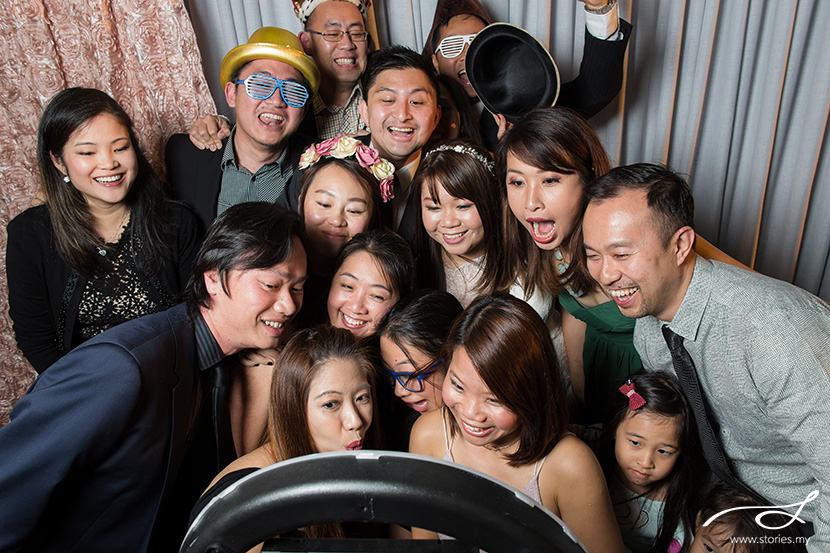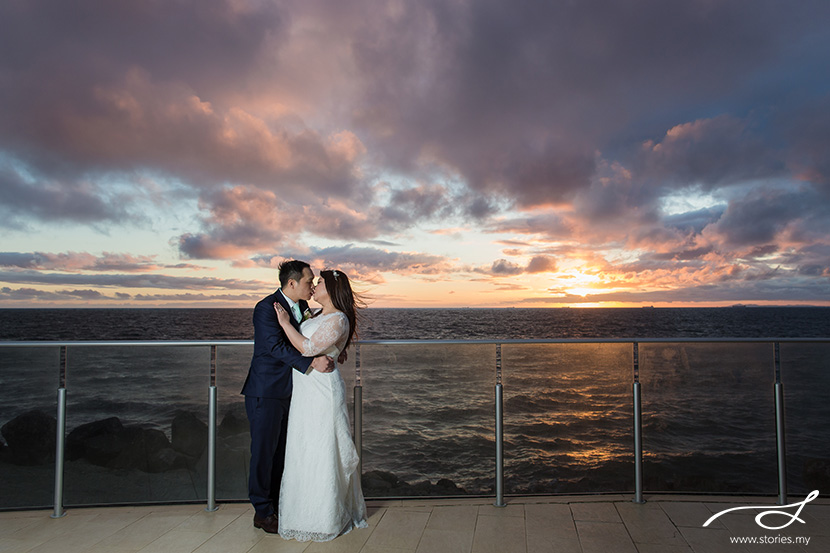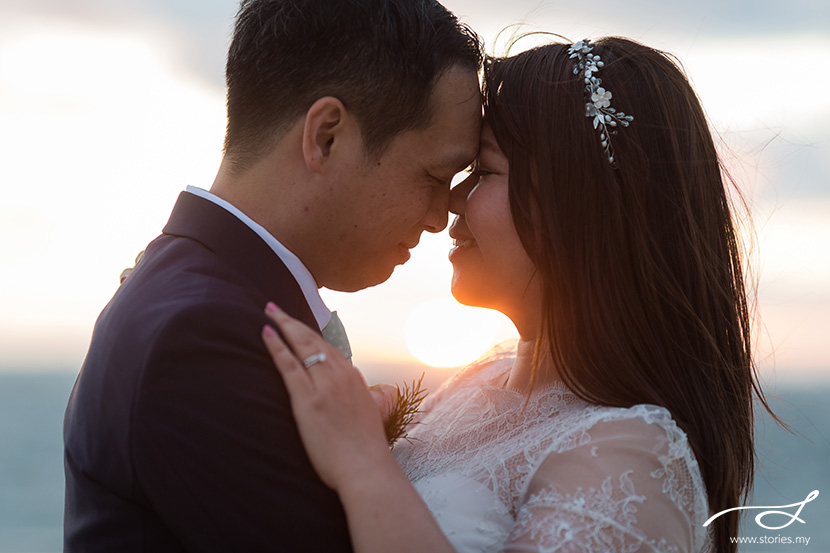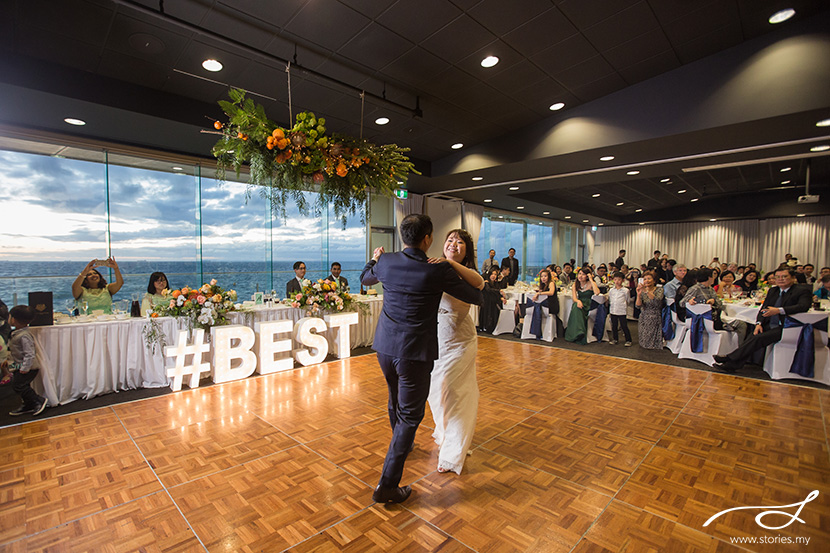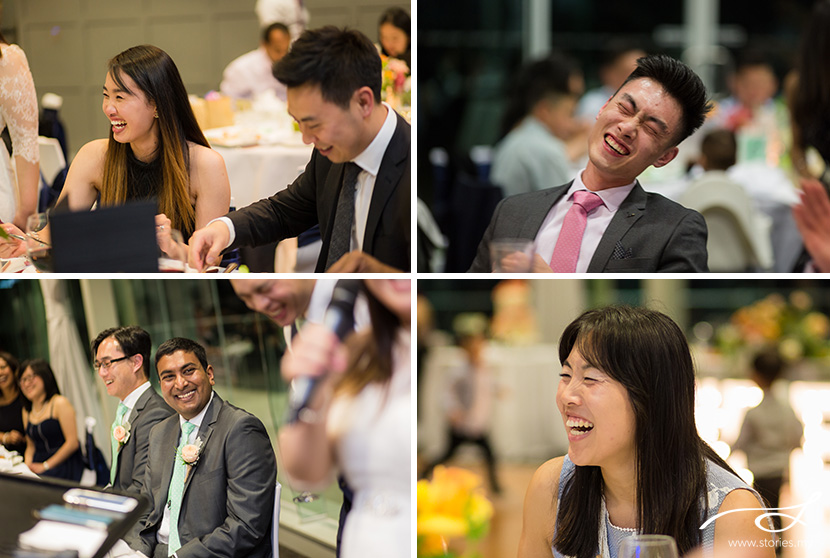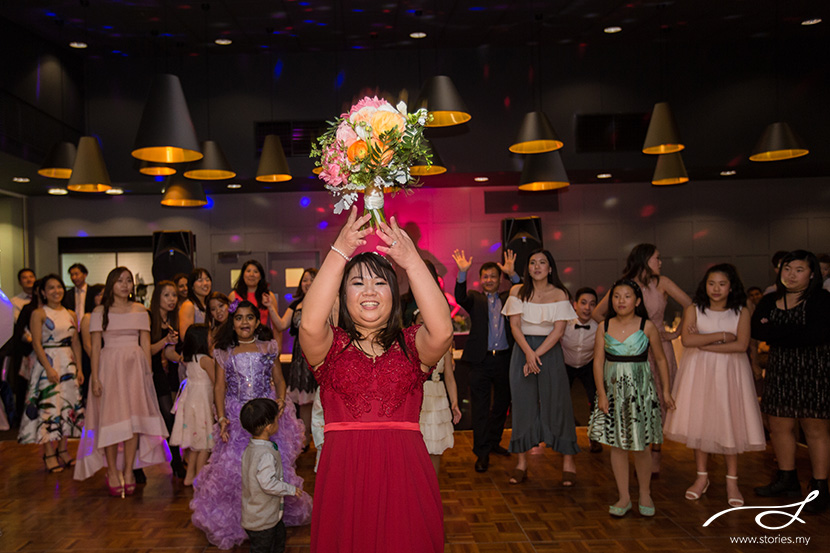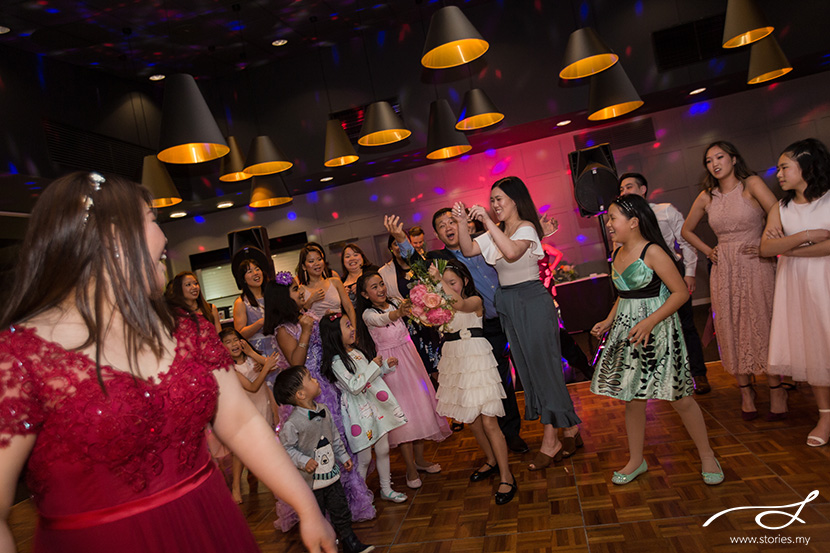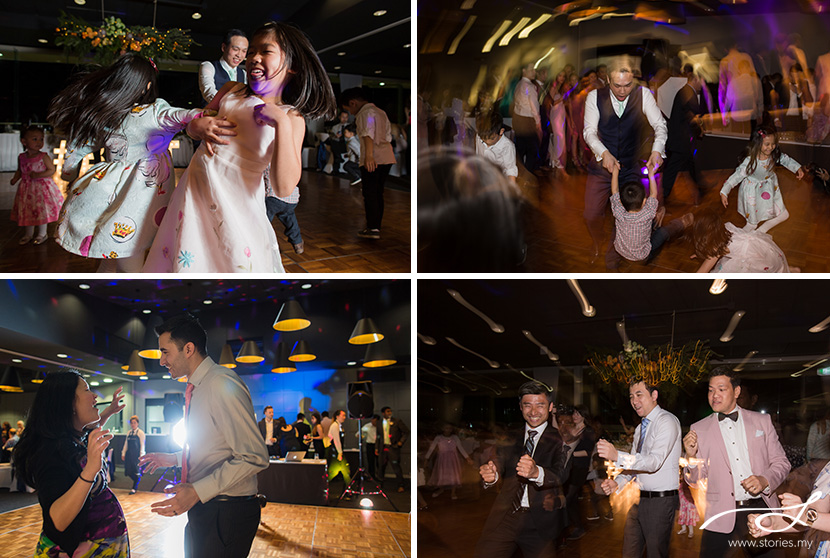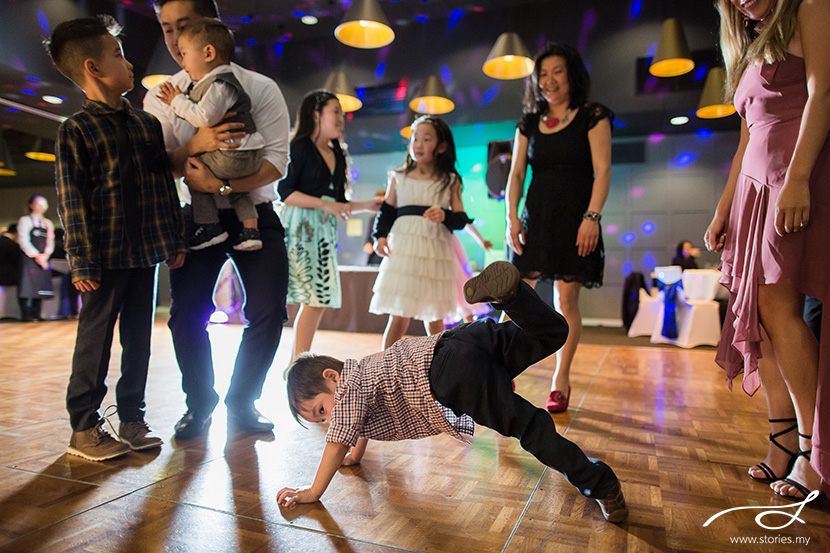 Credits:
Photographers: Grace & Jamie
Wedding Ceremony Location: Quat Quatta, Melbourne, Australia
Dinner Reception Location: Sandringham Yacht Club
Groom's Attire: Saibu No Akuma and George and King
Wedding Gown: Erin Clare
Evening Gown: Hannii Bridal
Wedding Shoes: Hey Lady and Jakii
Make up & Hair: S.A.S.S.Y. Hair & Makeup
Flowers & Decorations: Botanics of Melbourne
Wedding Kombi: Fisch & Co
Cake: Don't Tell Charles and Regnier cakes
Entertainment: Top Dog Entertainment
Videographer: Me and My Camera