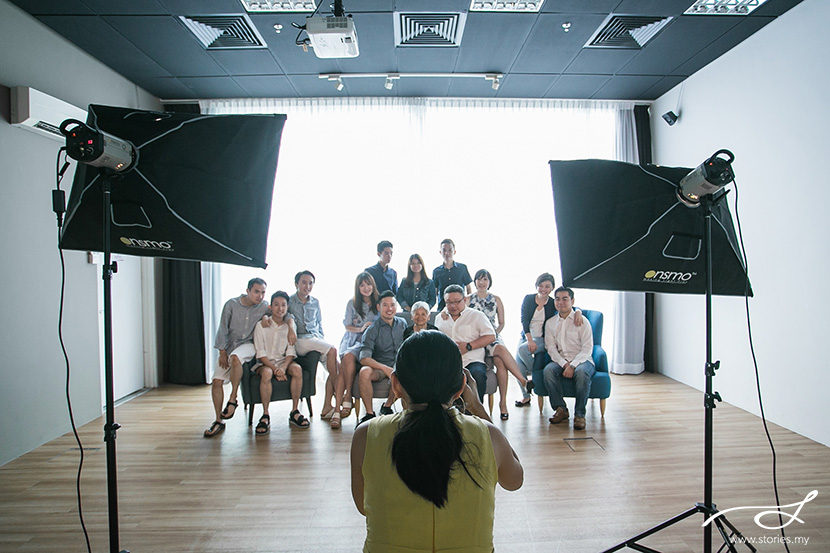 If you are looking for a cosy environment for your family or maternity portrait sessions, our studio is the perfect space for it. We are based at Oval Damansara, Jalan Damansara, which is just along the Sprint highway next to Taman Tun Dr Ismail. Another landmark would be Glo Damansara mall, which is a stone's throw away. If you are coming from KL city centre, it takes about 20-30minutes by car.
Here's a few reasons why we love our little nook so much:
1. There's just so much natural light!
While we have the backdrop and lighting for a more formal corporate shoot, we tend to use a lot of the beautiful natural light streaming through our ceiling to floor panels. It is perfect for family sessions with babies and young children. We can use our black out curtains and sheers to control the quality and quantity of light that comes into our studio. Our natural light studio looks best between 9am-4.30pm on a sunny / cloudy day.
2. It feels like home
We have arm chairs, sofas, bean bags and mattresses to make the space feel so cosy, almost like home. We even offer snacks, water, coffee or tea to ensure you have a comfortable session with us. While we do not require you to remove your shoes, our studio is cleaned regularly so that hygiene is maintained. If you need a steam iron, a hair dryer, gel, facial blotting paper or wet wipes, we have it all. We even have toys and bubbles to entertain your little ones when they get antsy!
3. We have various background options available
Our walls are painted white, brown and we have a white brick wall available as backdrop options. If required, we can set up seamless white or grey backgrounds for shoots that need it. While it might seem 'plain' to some, our style is to keep everything minimal and classic.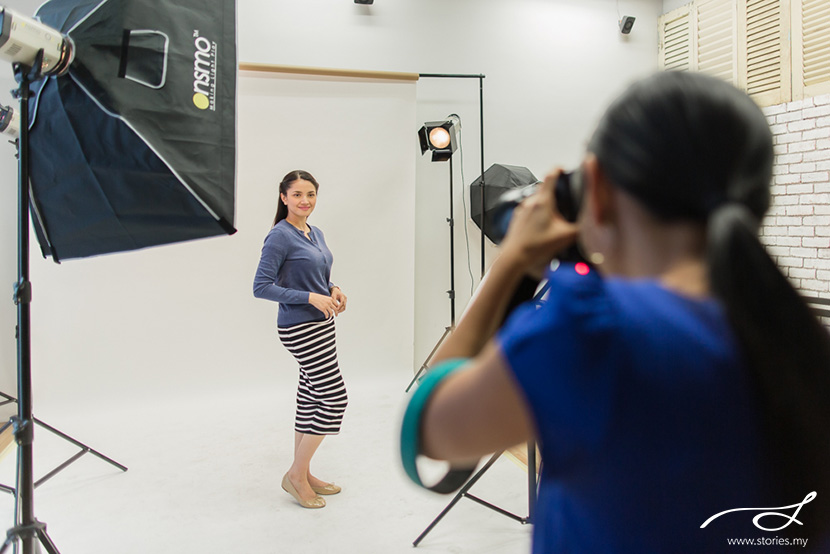 4. Need to make it more colourful with props? Yes, you can!
If you would prefer a more 'set up' look for the session, you can bring your own props or utilise some of the items we already have. For example, we have a child size tent, rocking horse, paper flowers in various shapes and colours, chalk boards, vintage luggage bags, Scrabble letters and more. Just share with us some thoughts about the theme or look you want to achieve, and we can contribute ideas to make it happen. Alternatively, we can recommend decorators that you can hire to style your shoot!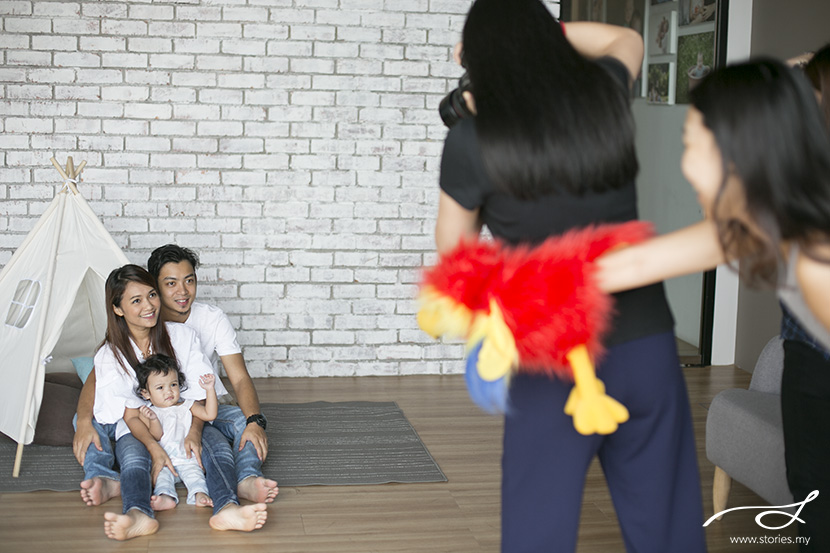 5. We can accommodate a large group
Our little nook is approximately 400 sq ft, so it can accommodate large groups as well. We have photographed up to 26 adults and children in our studio before! It just takes a bit of coordination and lots of patience from everyone as we work through the groupings. We also have a separate overflow space where family members can relax while the session is ongoing.
6. Easy access
We have 2 entrances to our studio, one through the lift from the main lobby if you need wheelchair access and the other directly from the carpark at zone F. We can reserve a parking lot for you at our carpark so it makes it convenient for you. The entrance from the carpark is our main entrance and it leads you through our shared office space with our other colleagues from Integricity.
We invite you to make an appointment and visit our studio if you would like to have a look at our space, or book it for your next family, maternity, couple, newborn or corporate headshot session! Have a look at some sample photo sessions taken at our studio.