I first heard about Janet through her mother, Joyce, at a BNI meeting I was attending. Joyce showed one of Janet's paintings, which was translated into a beautiful top of the same design. As I got to know Joyce, I also got to know Janet. Janet went through many challenges as she was growing up… she had uncontrollable seizures due to epilepsy and was diagnosed as intellectually and developmentally delayed.
Despite her challenges, she displayed determination to succeed in life. In 2011, she started her own business selling artwork, home baked cookies and fashion wear using her paintings as her main design. After years of hard work, Janet also graduated with a Diploma in Small Business Management in 2017.
She dreams of being financially independent by growing this business and to be recognized and accepted as one of us.
Janet's achievement in life has really inspired me! It goes to show that all things are possible if you truly put your heart to it. (backed by an amazingly supportive and entrepreneurial mother!).
If you would like to support Janet in what she does, please visit her website to view the products she has for sale. All the best to you in your journey, Janet!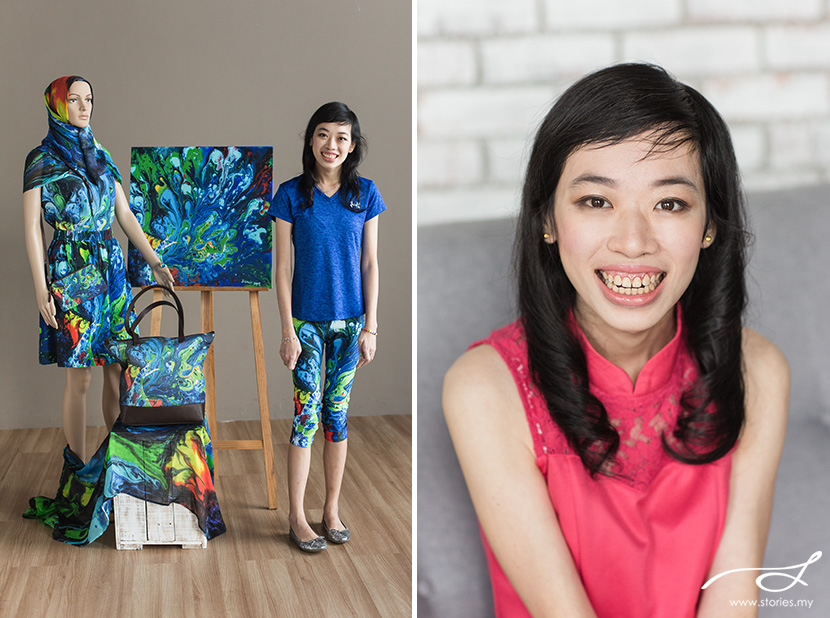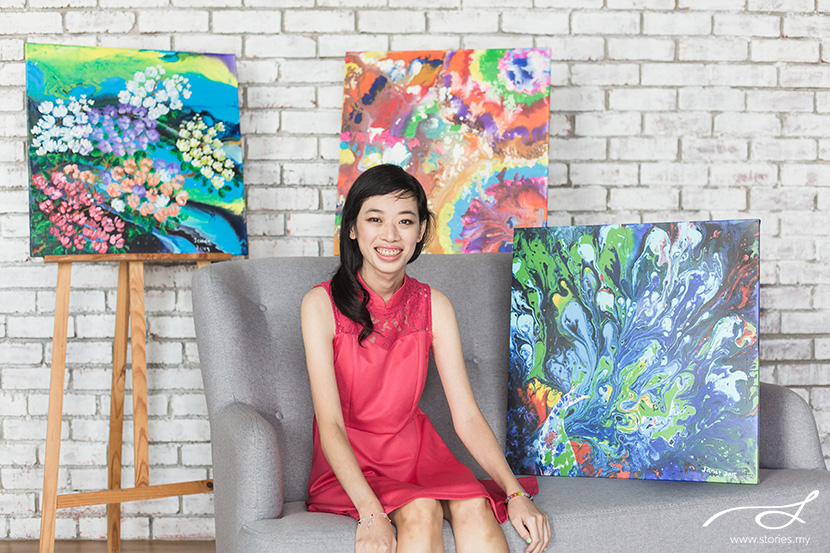 Credits:
Photographer: Grace
Hair & Make Up: Pearl Tan
Location: Stories studio