Getting married by the beach is such a dreamy idea.
The beautiful bride in her long, flowy dress. The groom looking dashing in his three-piece suit. The waves lapping behind the floral arch where the couple says "I do". Flowers line the path leading the bride to her groom. Guests with wind-blown hair sitting around, thinking it couldn't be any more perfect than it already is… except, are they really thinking of that? More likely your guests are wishing that their makeup isn't melting into mush, or that those pesky sandflies attack someone else for a change, and maybe everyone is a little concerned about their sweat-soaked suits and dresses!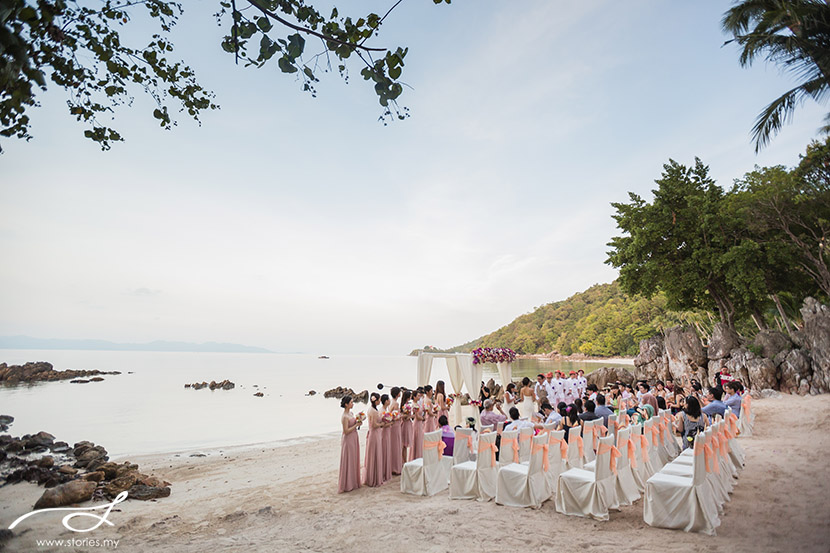 We're not saying one shouldn't consider a beach wedding because let's face it, it really is dreamy. So here's what you should look into prior to planning your destination beach wedding so it doesn't just look beautiful, but feels comfortable for everyone too.
1. A practical dress code
Think light, thin material. Suits should be a no-no (the groom and groomsmen will thank you!). Well, if you really want to, keep it to a minimum. Allow your guests to come in more casual and practical attire. Of course, it's ok to set some rules too as you don't want everyone coming in t-shirts and beach shorts to your wedding!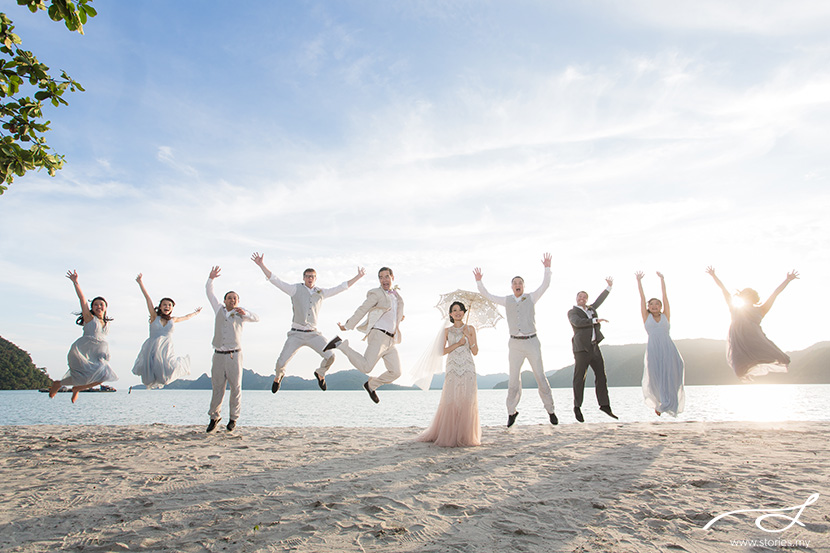 2. Goodie bags for the guests
You know what will score you some points? By simply providing your guests with a goodie bag filled with a pretty hand fan, an insect repellent spray and a bottle of water will win the hearts of everyone present! Such a simple but thoughtful gesture will let your guests know that you cherish their presence at your wedding.

3. Lighting
Dark dinner receptions by the beach are a photographer's nightmare. If you want to be able to see yourselves and your guests in the photos of your wedding reception, then consider placing lots of fairy lights around the area. They are a photographer's best friend in situations like this! A note of caution though, is to stay away from coloured spot lights which could ruin the ambience and how your photos turn out.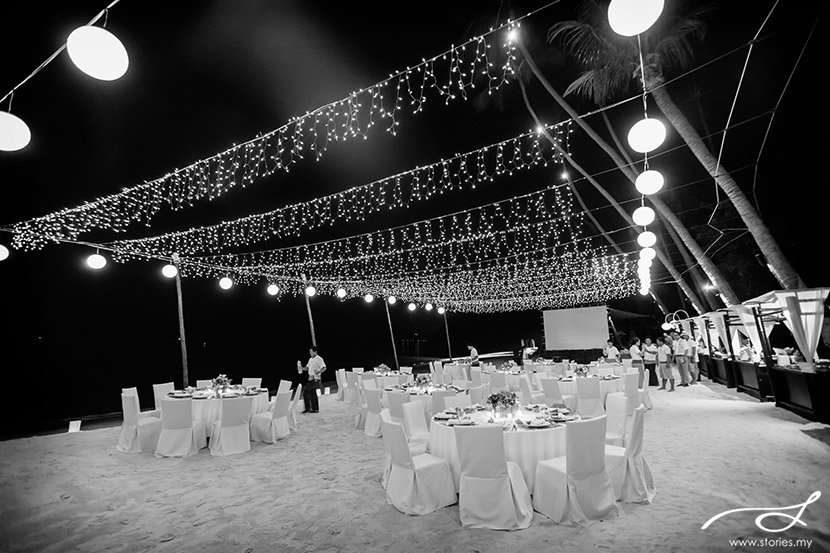 4. Magnified sounds
When you're by the beach just chilling, the sound of the waves is soothing to the soul. However, when you're saying your vows, you don't want to be shouting above the noise from waves crashing into shore! So do ensure the resort has a good sound system if you want your guests to hear you.
5. Sunset times
You've seen those photos. You know, the ones where the bride and groom are framed in the most gorgeous of sunsets. You can have that too! It just takes a little bit of homework and planning. Give yourselves ample time for the wedding ceremony and at least an hour for portraits before the sun sets and you'll be well on your way to having the most beautiful sunset shots. Of course, a good photographer is key to help you achieve that.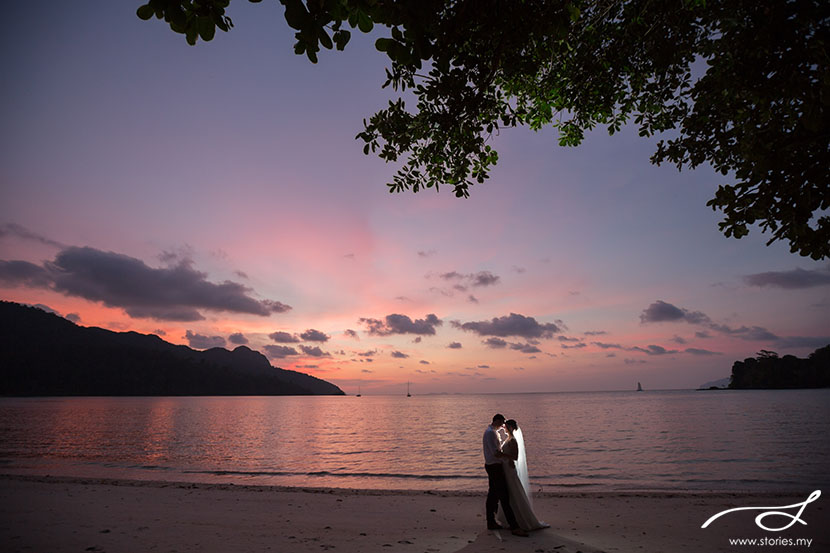 6. A local planner
If you've chosen your dream destination beach wedding location, then hiring a local wedding planner or one who is familiar with the area would be a wise thing to do. They know the best service providers who can deliver what is promised to ensure a seamless wedding.
We hope this has given you some insight into hosting a dreamy beach wedding, whether locally or out of the country. Besides focusing on how beautiful the setting will be, your comfort (and that of your guests!) should be a priority too. If you'd like to see some of the work in our beach wedding portfolio, click here.