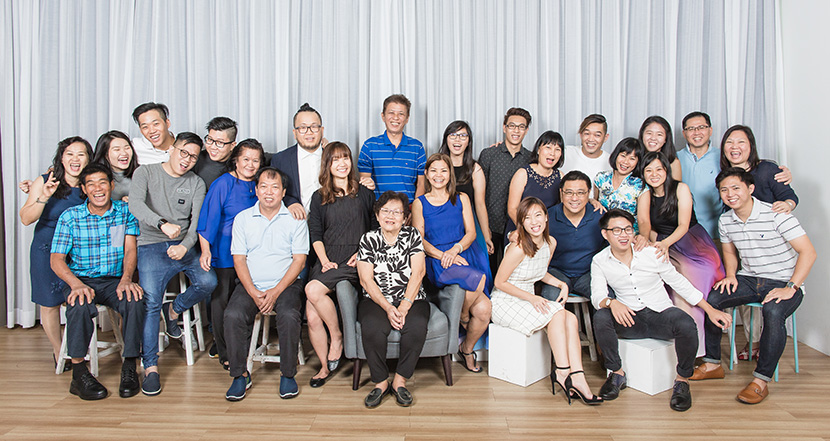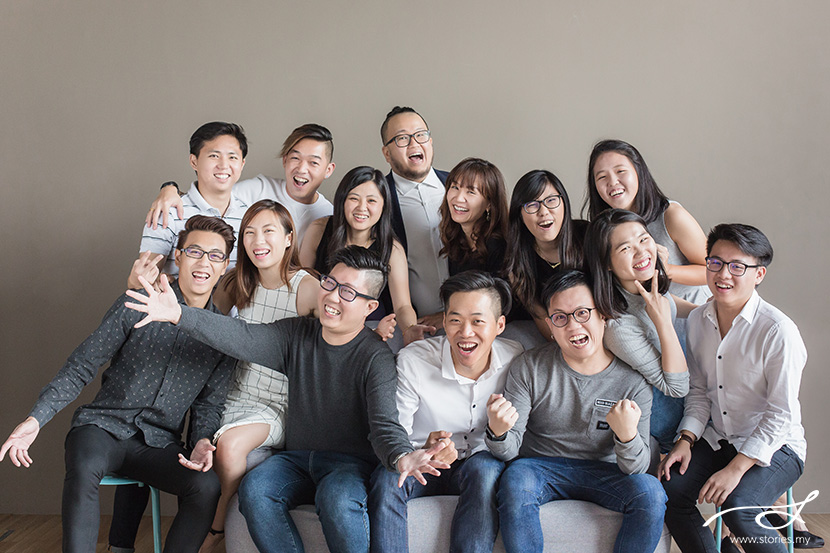 When 26 people get together for a large family portrait, there's bound to be chaos! In fact, my studio looked like it was hosting a giant Chinese New Year eve family gathering. There were 3 generations in this family shoot, but interestingly, all the married grandchildren did not have children of their own yet. It would be even more challenging if babies were added to the equation!
I've known Timmy Lai from the good old days of when I was in DUMC, so it was nice to get to know his entire family. His brother Jacky coordinated this session for his grandmother's 80th birthday. This is what he had to say…
"Our last family portrait was taken almost 23 years ago. Therefore, in conjunction with our grandmother's 80th birthday, we would like to retake our family portrait once again. This is also to create a new memory for all of us, so that, someday, we will be able to look back and cherish the beautiful moments and memories that will definitely put a smile on our face.
Family unity is very important to my grandmother. Even till this day, she still worries about all her children and grandchildren. She is a typical Hakka Lady, the one that works super hard and relentlessly for her family especially during her younger days.
The family that we are today, is not really perfect, but with the countless sacrifices that she made with her blood and sweat in order to keep the family united as one! As a young mother, who was also the breadwinner of the family back in the old days, she would always make sure that there was food on the table and a roof over her children's head. Today, I can say that she has passed down this great legacy to her children and also to us, her beloved grandchildren.
A lot of things had happened since our last photo-shot. There were plenty of ups and downs, joy and laughter, pains and regrets; but because of the strong foundation that my grandmother has built for us, we still stand united as one family. As we looked back at our previous family portrait, we noticed that our grandmother has definitely aged gracefully. Not forgetting her children, our parents, who have grown older with time too. The grandchildren will be moving on to their next stage of life where meeting each other would be rare. Therefore, seizing this opportunity while celebrating our grandmother's birthday, it would be an amazing moment for us to cherish and look back our this coming family portrait in future."
What a beautiful reason for a family portrait! We did something different this time for such a huge group. We tested out an idea we had of taking multiple shots of individual families and then compositing it into one large panoramic image below. What do you think of the result? The print looked really unique in my opinion!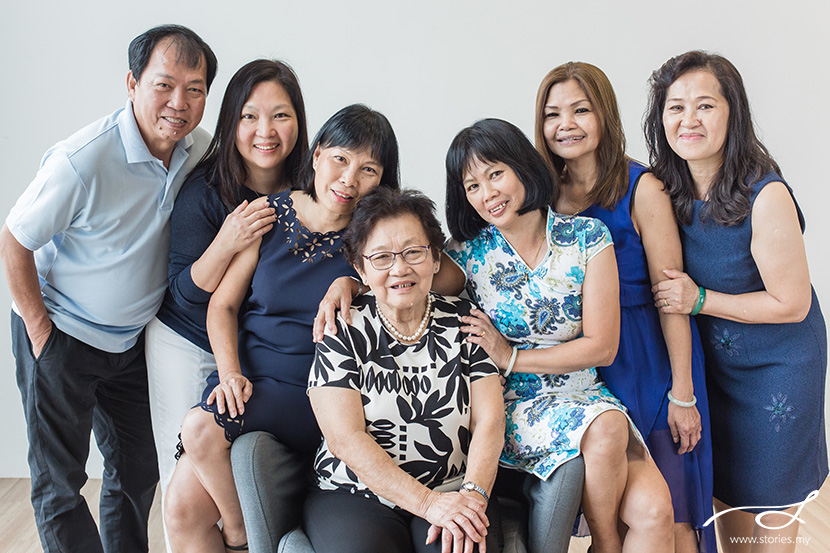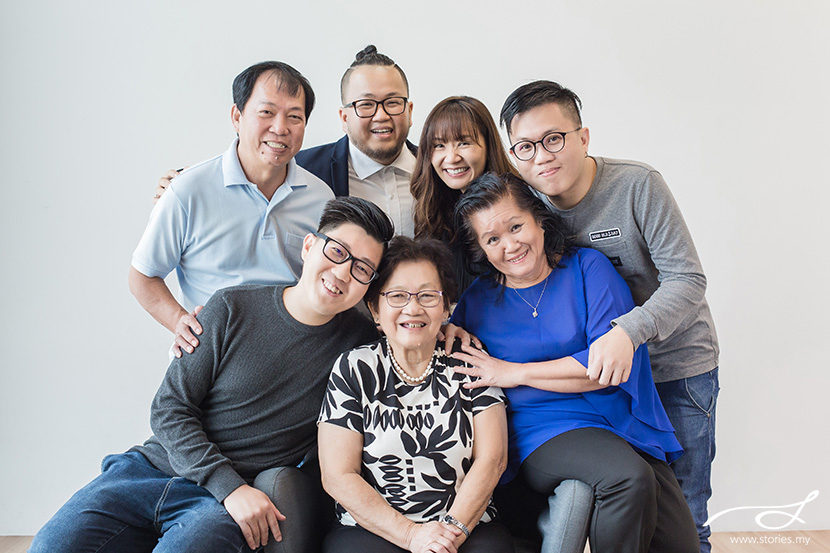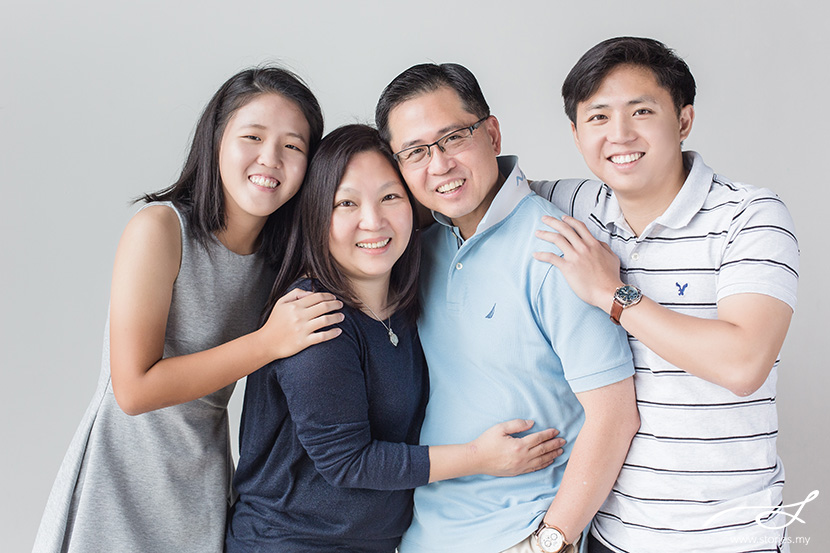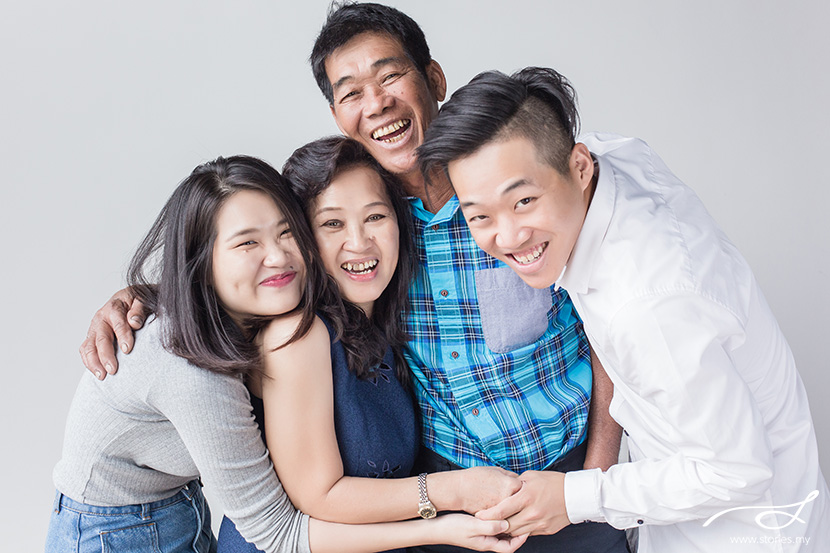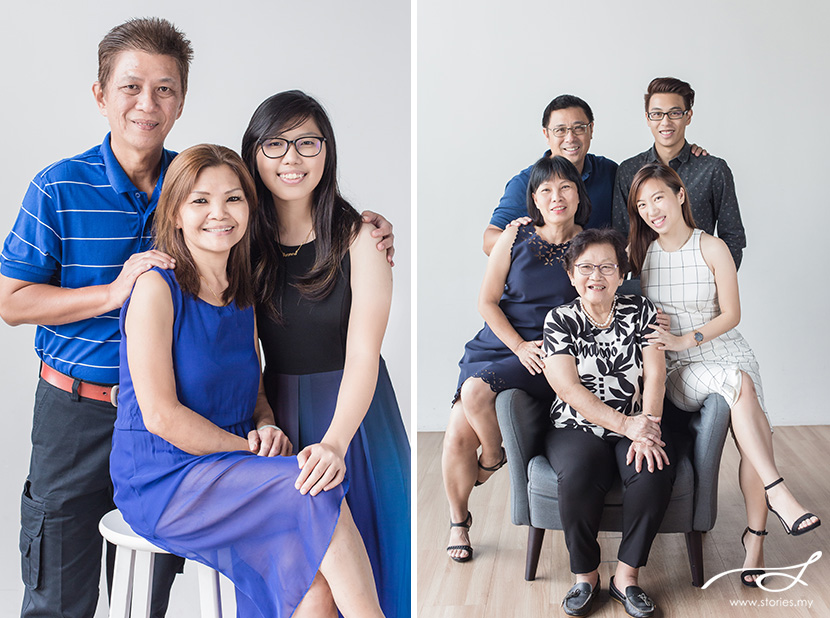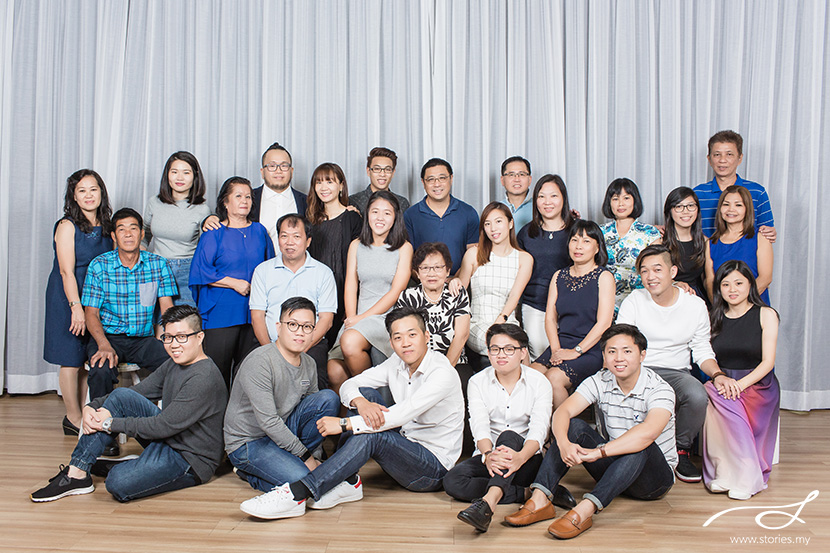 Credits:
Photographer: Grace
Location: Stories studio