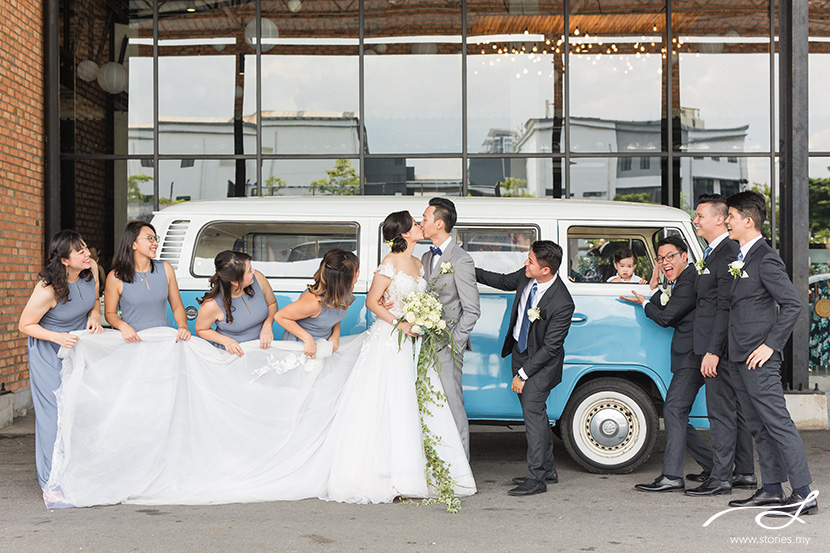 Shiyou
In November 2016, I was with two of my girlfriends in KL, Denise Tan and Jane Seb. Like any other girly conversations, we ended up talking about the kind of husband I was looking for. It was a very casual conversation, full of jokes and laughters. I gave Jane my list. She glanced at it and said… "You've got to meet Frankie!! This list is Frankie!" Who is Frankie? I was not interested and I did not want to pursue it further.
Frankie
Jane told me about this Singaporean girl I had to meet. All I said was… "another finance person? I'm not interested." I don't want to be with another accounting person.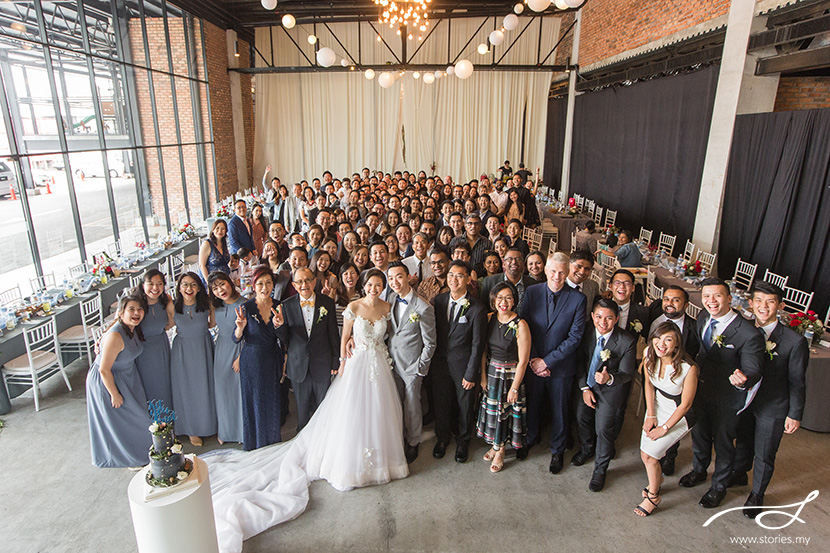 Shiyou
In January 2017, at the Kingdomcity Team Advance in KL, we met for the first time and were coerced into saying hi to each other. It was a very awkward situation as Andre Dique (our spiritual father/mentor/boss/friend) tried to get us to talk. There was nothing more than a awkward hi. I found out he was going to be the Kingdomcity KL Business Manager, so perhaps we would need to have some form of communication throughout the year. After all, I was taking care of Kingdomcity Singapore's finances then.
In May 2017, I went to KL for a KPMG audit conference. Derwin decided to organise dinner with me, together with Sean Chang and Frankie. I said sure, cause I mean, what else was there to do at night? Frankie and I had our first real "hang out" then. I thought he was arrogant and he thought I was snobbish. I was thinking "how can Andre think that I would ever want to date a man like this?" So that was it. We never spoke again.
In August 2017, I was attending one of my best friend's' wedding in Melbourne. I came to a point in my life where I told God that even if I were to stay single forever, and I am happy as long as I get to serve Him and His house. But at the same time, Frankie's name started popping in my head. I could not shake it off, so I told the girlfriend I was travelling with (Deborah Ng). We decided that there was nothing more I could do about it. I don't even know this man and had such little interactions with him. The only things I knew about him were from his social media (let's be honest, there's practically nothing on it.) So I left it on the shelf.
At some stage, I spoke to Andre about my life where I am all right being single. I did not speak about Frankie. Andre said it twice in our skype call that he felt that I was going to get married soon. I didn't take him seriously and thought of it as a joke but because he said it twice (once at the start of our conversation and one towards the end)… I just hid it in my heart. I didn't want my expectations to raise because I have wrestled with my singleness for years and I have just came to a point where I am truly okay with being single, and happy just serving God.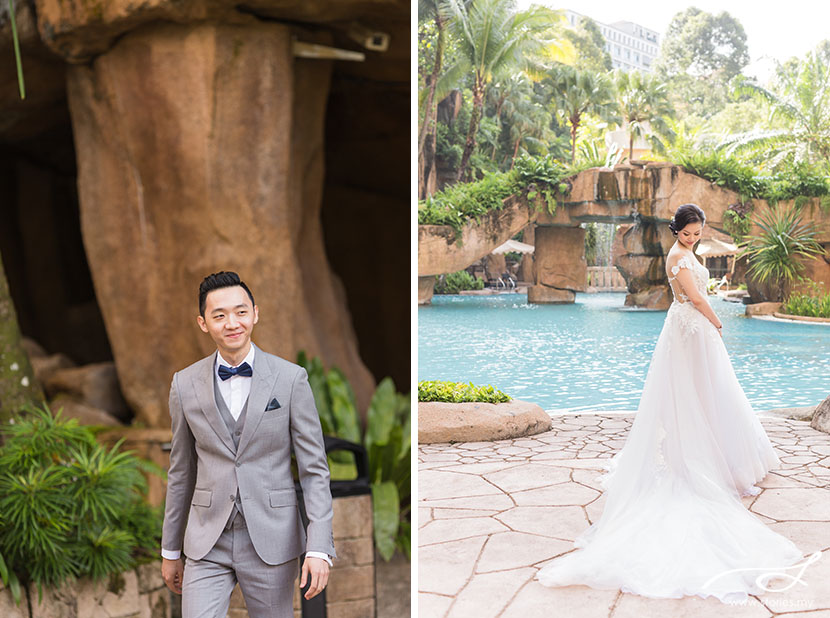 Frankie
A week or so before Global Team Camp and Global Gathering, I have been speaking to Andre about my past, and he prayed for me to be set free from the wound and hurt of the past. Coupled that with the word that Mike Maiden has spoken over me, something broke. I gave myself permission to be in a relationship. It was then, a desire to get to know her started growing. It was strange but I wanted to get to know her.
Shiyou
In September 2017, we met for the third time in our lives in KL. Strangely, he called me whether I could help him with some things in the office. I went up to his office and he started drawing things on his whiteboard and told me what I needed to do. He was not making any sense at all. He just kept saying that there is a lot going on, and he needed to borrow my headspace. Before I knew it, he said that he was running late and had to go to the airport to pick up a guest, Graeme Kirkwood. He offered to drop me back at Sunway before going to the airport.
However, somehow, we ended up going to KLIA together. It was peak hour traffic and Waze told us it would take more than an hour for us to get to KLIA. I thought I should pretend to sleep as I wanted to avoid any awkward conversations. But I also thought it would be quite rude to just sleep since I barely know this person. We started some small talk. I honestly don't remember what we spoke about. About half an hour or so into our conversation, I heard something in my head (or my heart?) "this is your husband… could this be my husband? Is this it?" In my mind, I resisted immediately – "NO!! This can't be it, he can't be my husband". Before I knew it, I said out loud "do you think you will stay in KL long term?" I wanted to climb into a hole the minute I asked that. What a personal question! Why would I ask that?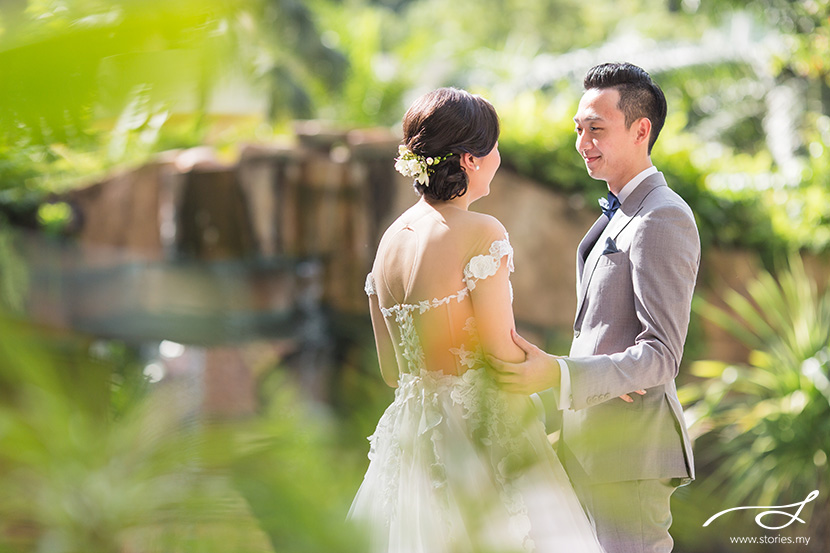 Frankie
When I was with her in the car, somehow I just knew in my heart that I'm actually with my wife. It is such a peaceful and comfortable assurance, strangely! But when she asked if I am going to stay in KL, I thought, something must be happening. I didn't want to freak her out so I asked questions to find out more about her without revealing what's going on in my heart. I thought to myself, this girl is something. I need to find out more about her.
Over the next few days of the Conference, many things were happening and we didn't get to talk much. I find opportunities to get to talk to her, but it was not many.
Shiyou
On 28 September 2017, we had a gathering briefing in the morning at 9am. Andre asked me whether I was free for a coffee. The only real takeaway from our conversation was this one sentence that Andre said "You don't only do things with excellence, you do it with elegance." Later on, I posted a photo that I took with Andre on instagram and my caption started with "Elegance x Excellence".
Little did I know elegance held a special meaning to Frankie's heart.  He told Andre previously that elegance was the thing he was looking for in his wife.
On 30 September 2017, we sent Graeme to the airport in the morning. Frankie asked Graeme if he had spent time with the other VIPs and Graeme said "yes, but not as much as the both of you have been". He then tapped my shoulder and said "I've got grandfather instincts". That brought the car ride to a whole new level of awkwardness because both Frankie and I haven't said a single thing to each other about how we felt. After dropping Graeme off at KLIA, Frankie said "I know people have been teasing us about us… but I really would like to get to know you better". My heart was racing and pounding so quickly, I didn't even hear anything else he said after.
Through a whole series of event, we eventually got together on 1 October 2017. I was already back in Singapore and he was in Malaysia. We spoke quickly about when we wanted to get married and actually locked a date down in November 2017 (less than 2 months after getting together). He spoke to my dad in January 2018 to ask for my hand in marriage (it was the second time he ever met my dad) and my dad gave his blessings. It was a crazy transition. I was going to leave my entire life behind in Singapore, my family and friends, my career, my own house etc. Life was good for me in Singapore, but I knew that marriage unlocks our destiny together and I had to move to KL and marry the one that God chose for me. There are far greater things ahead than what I was going to leave behind.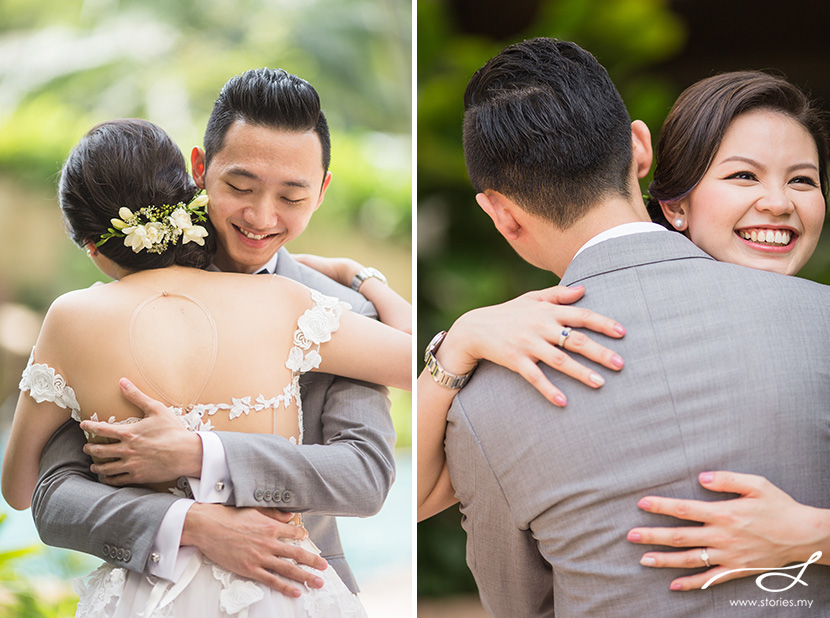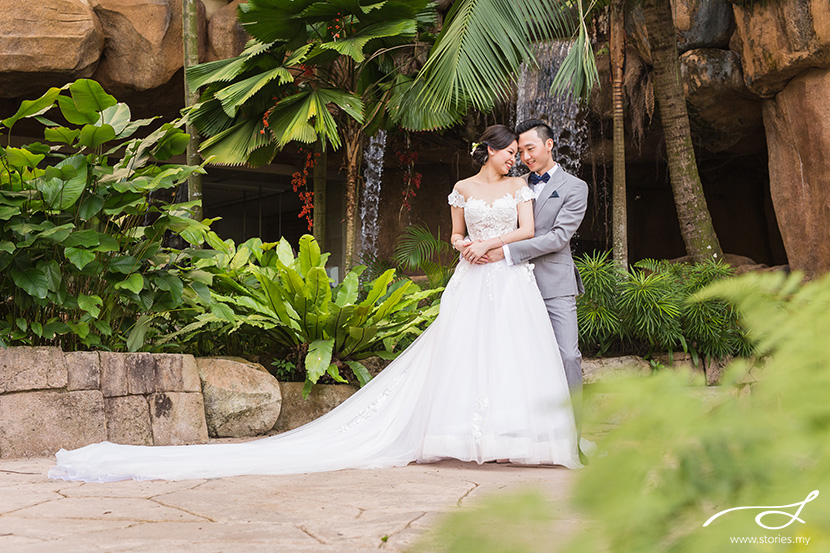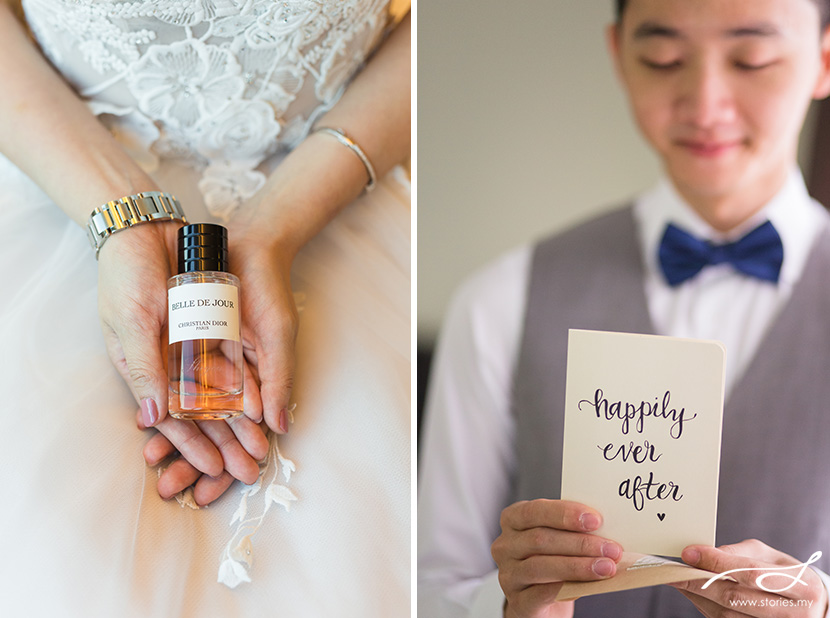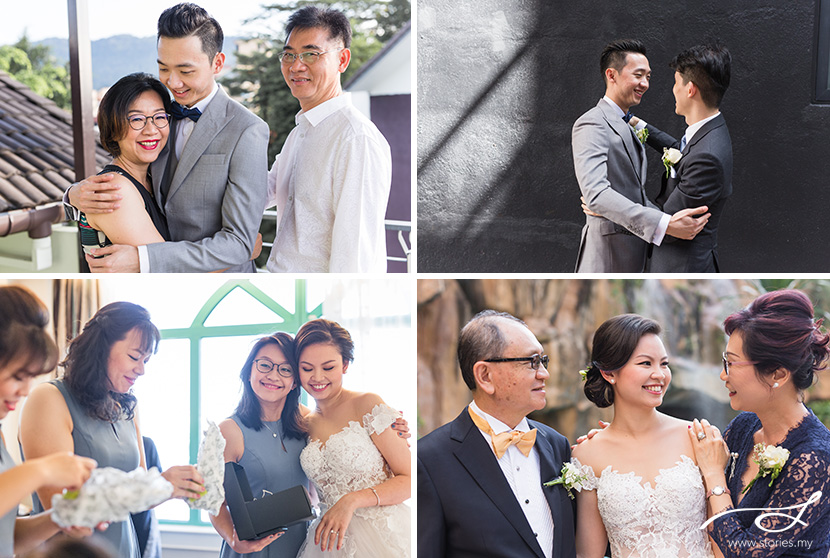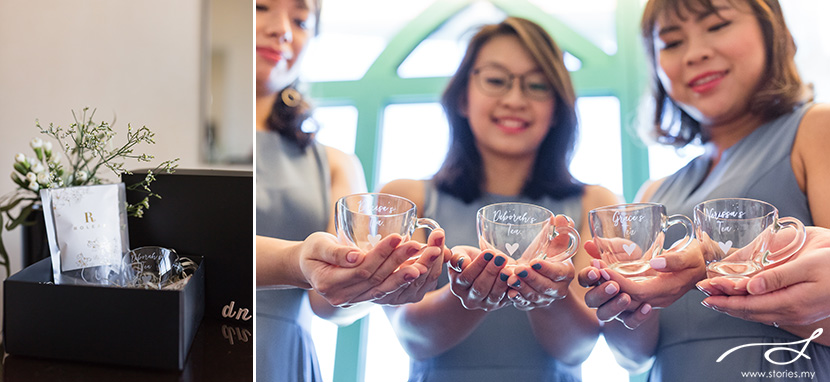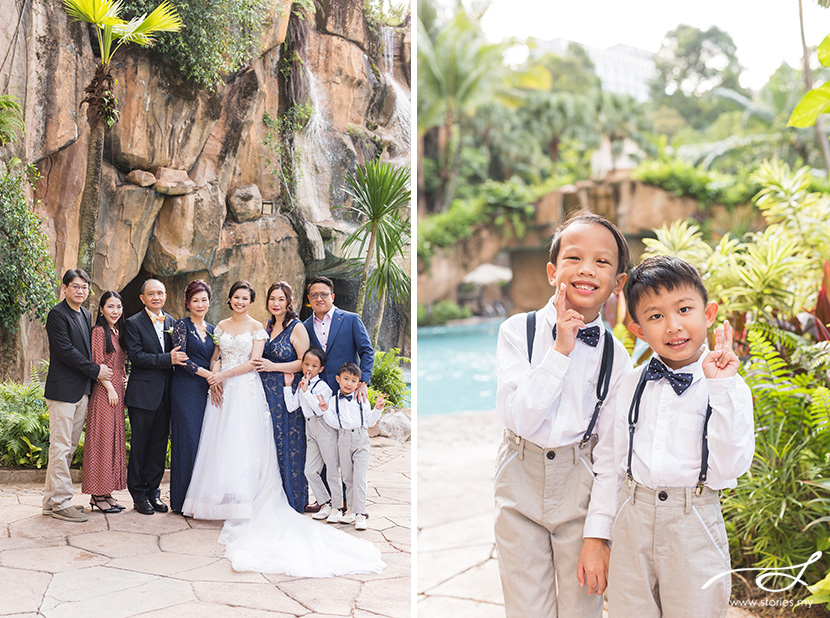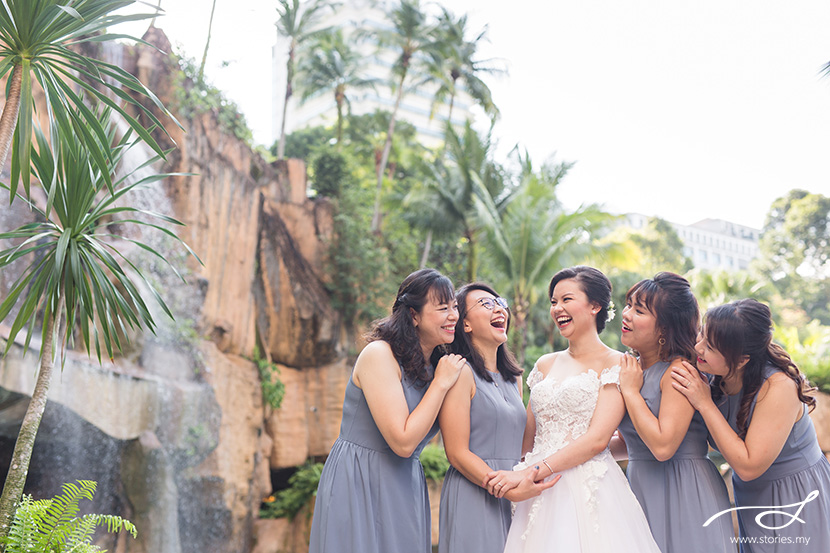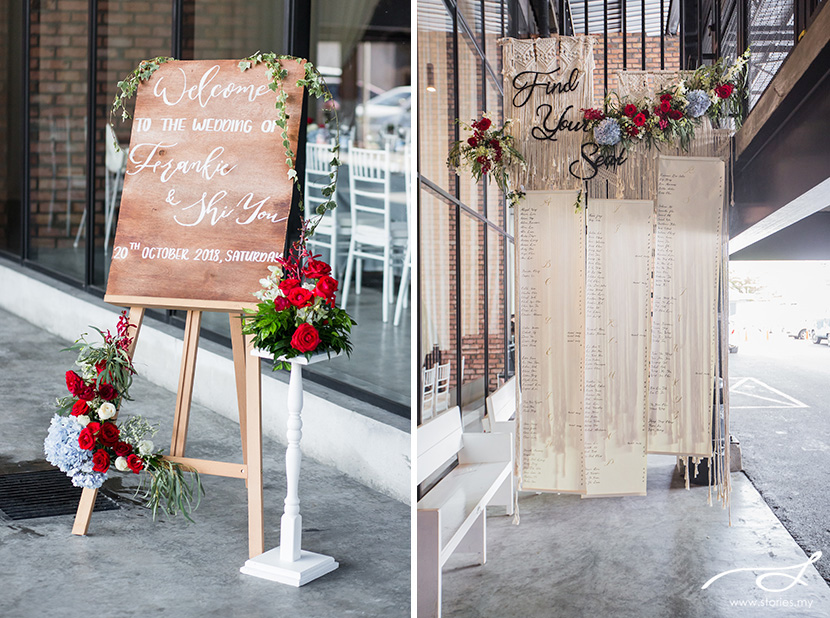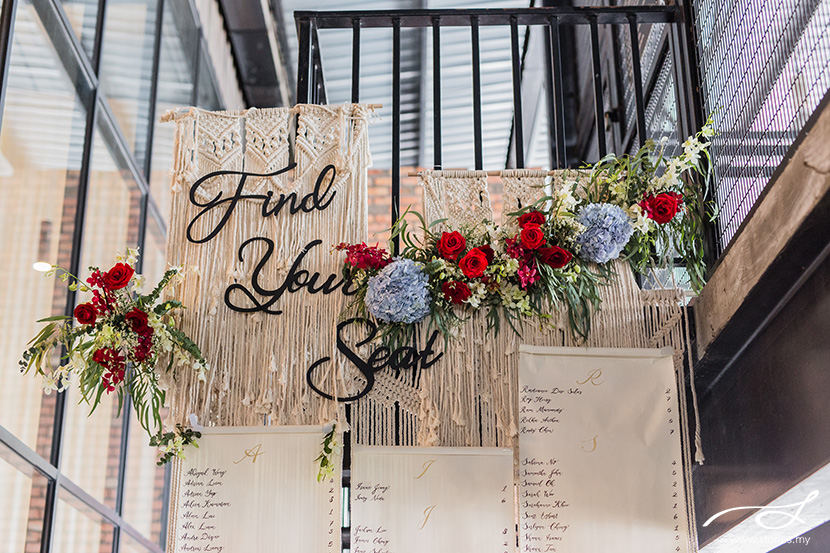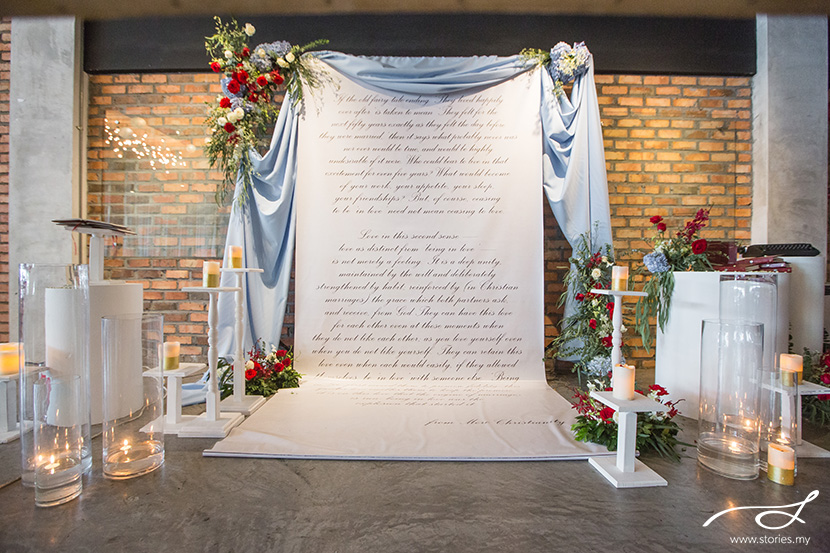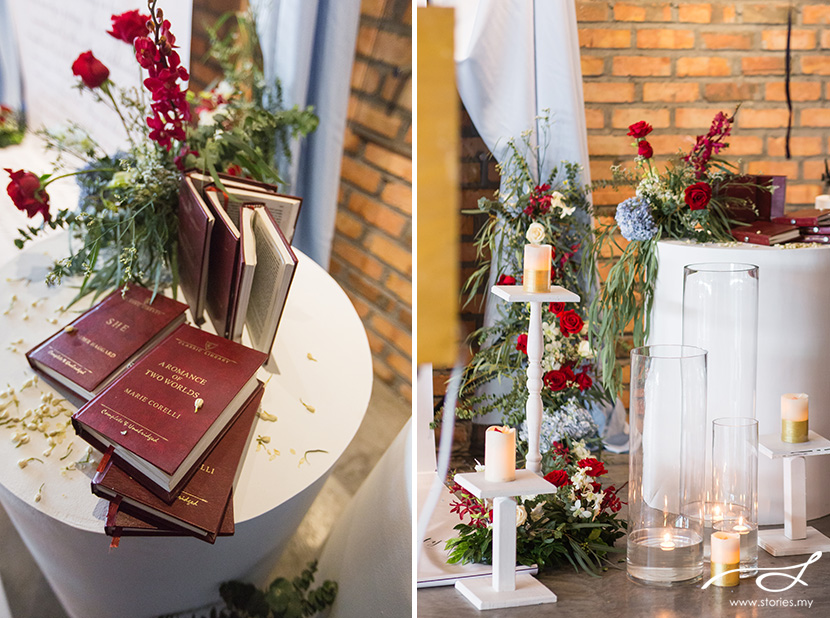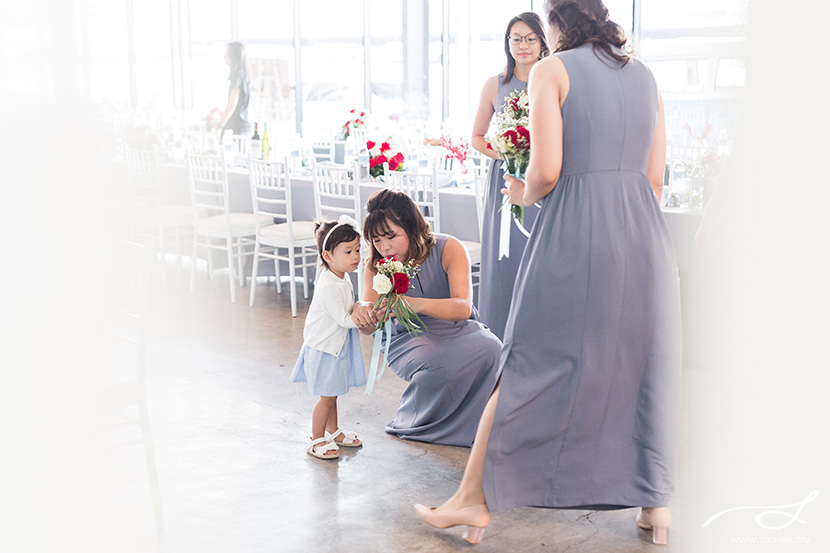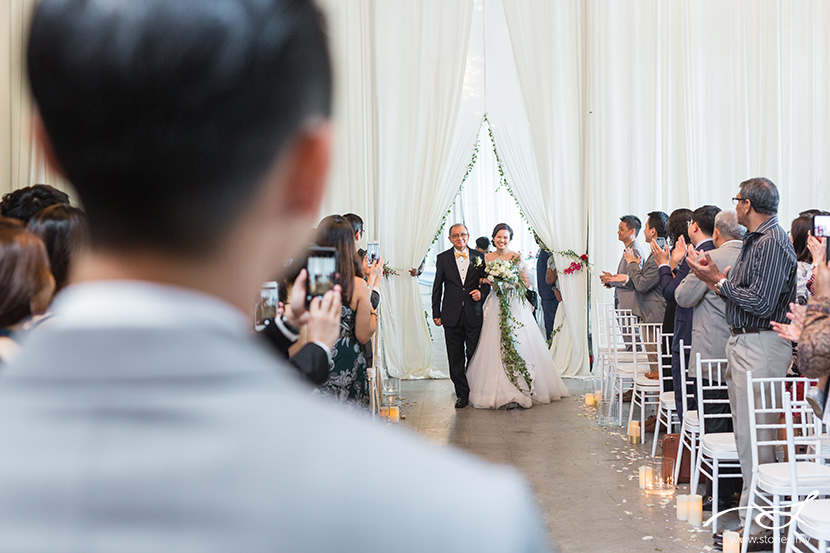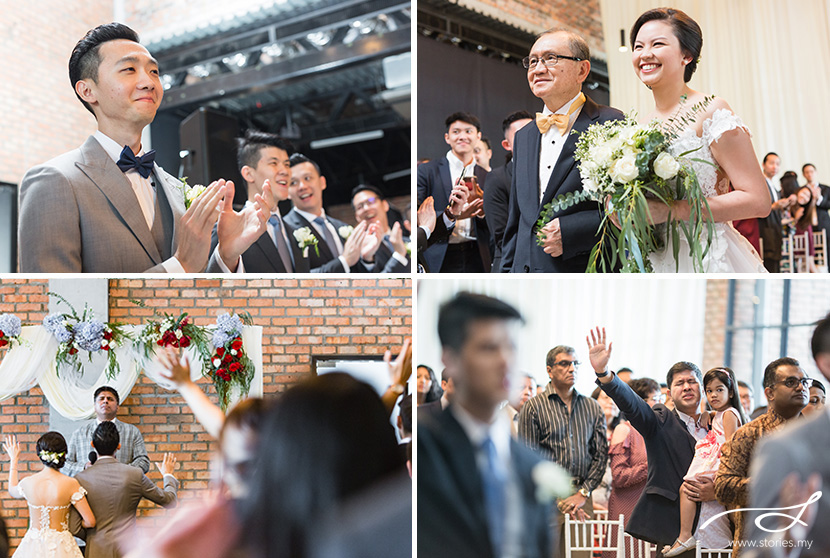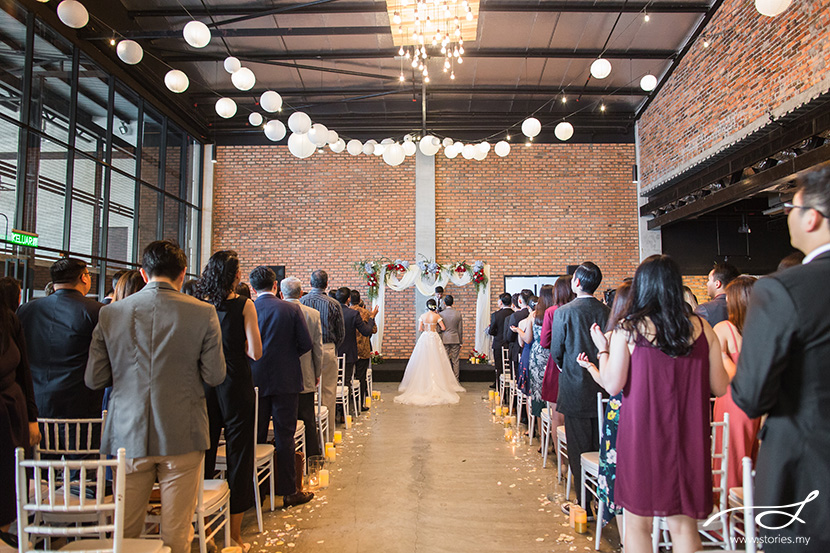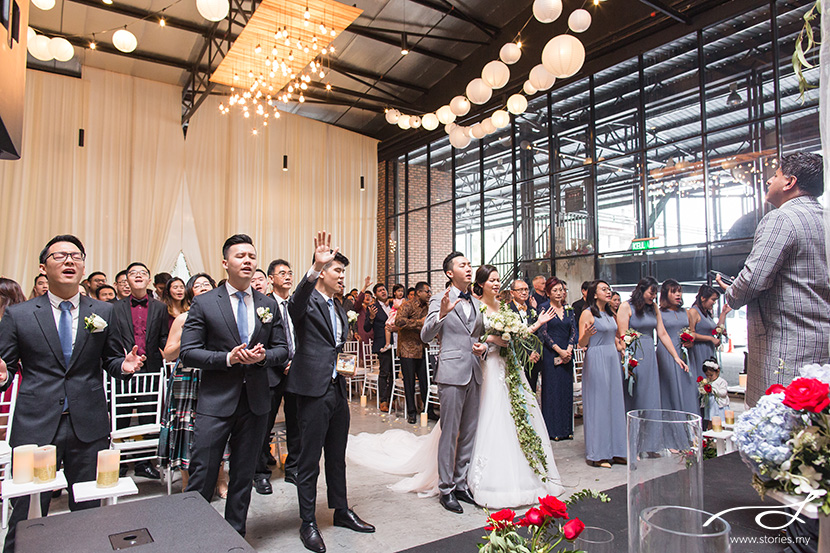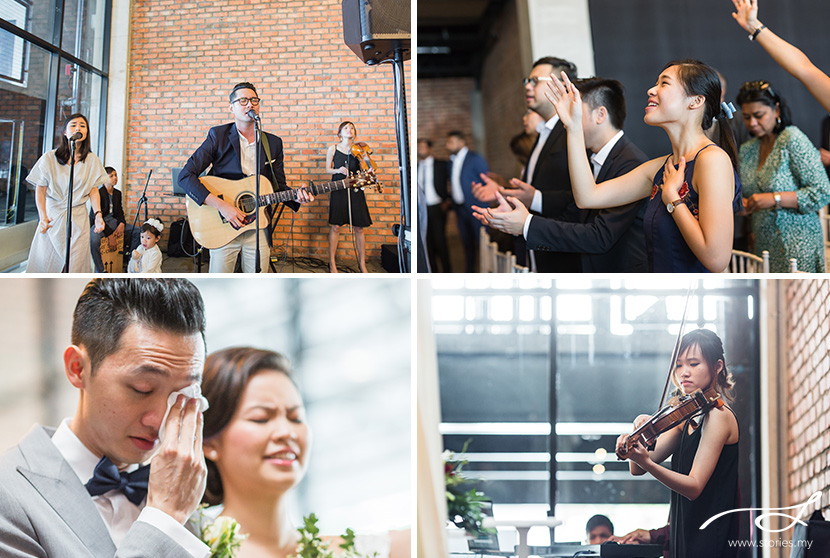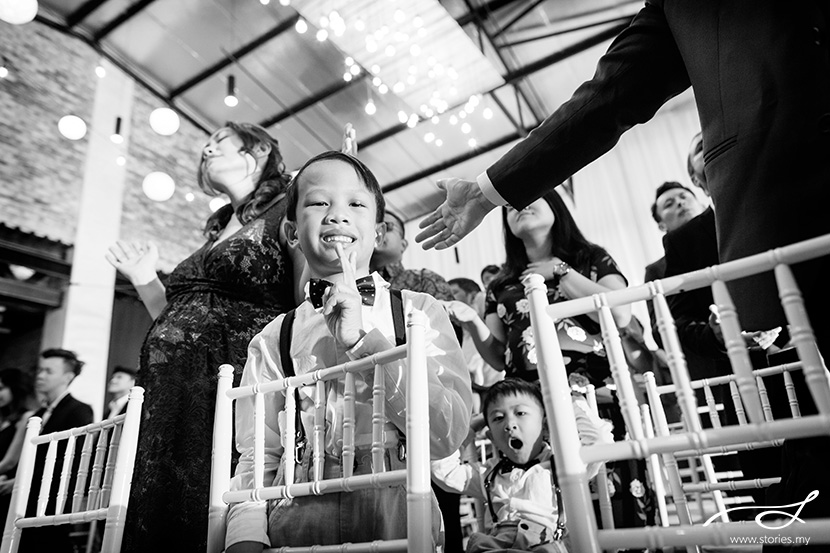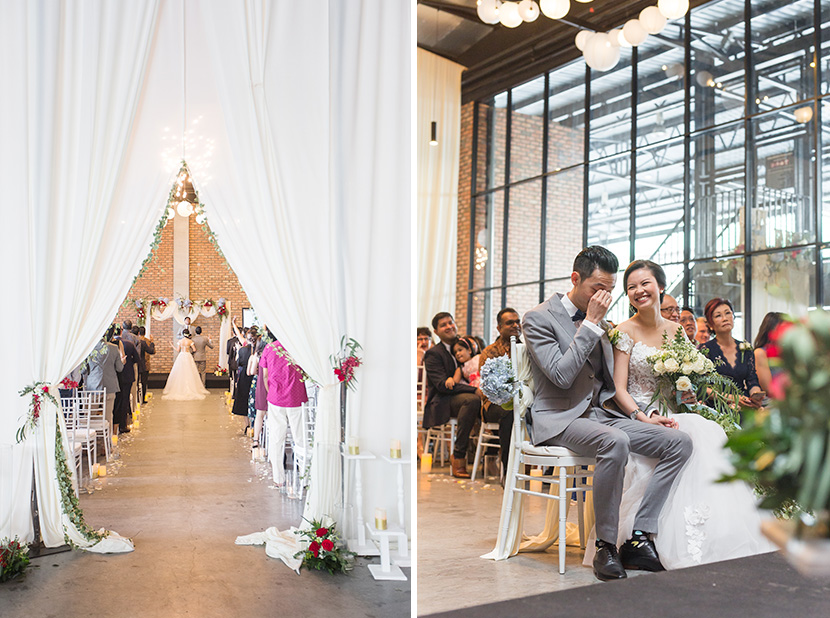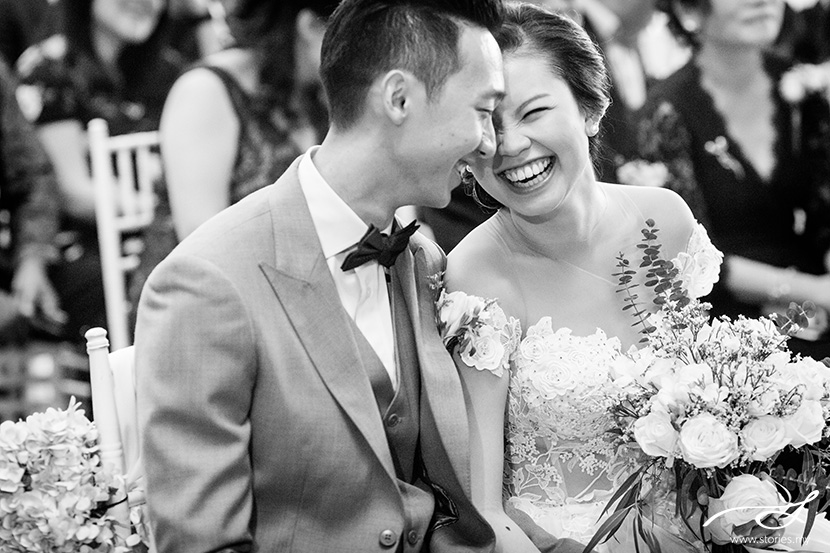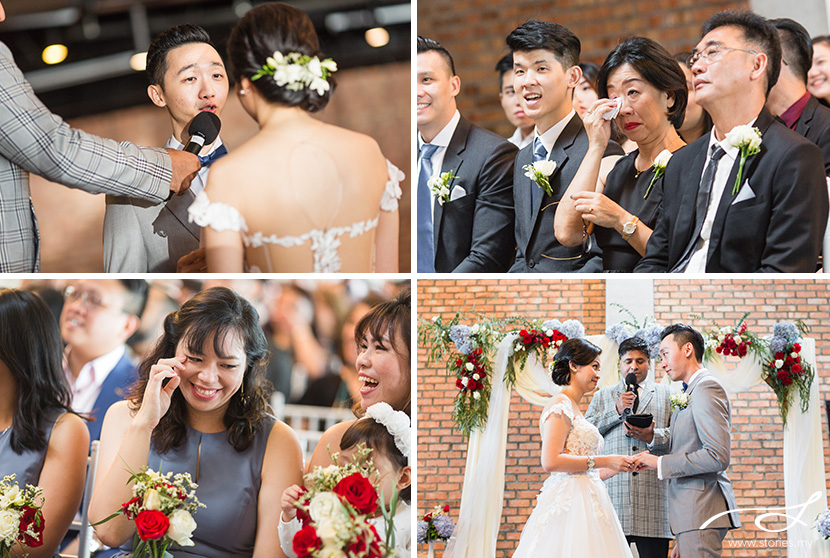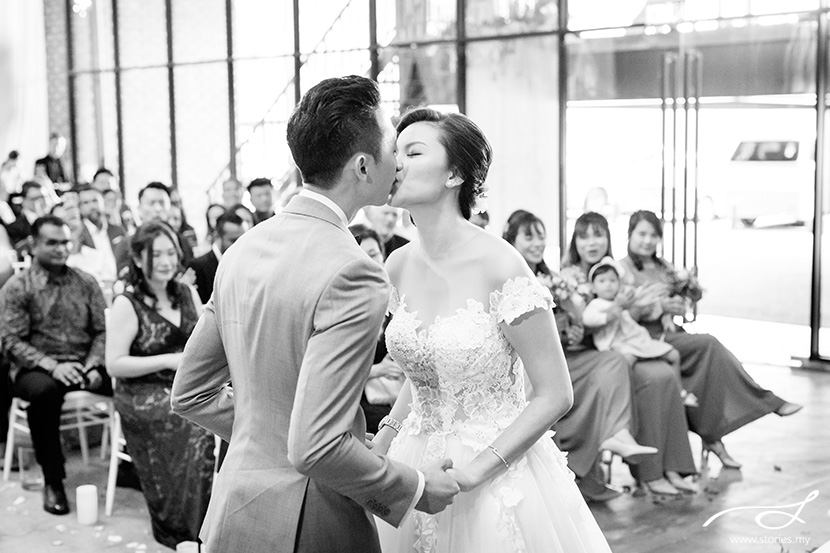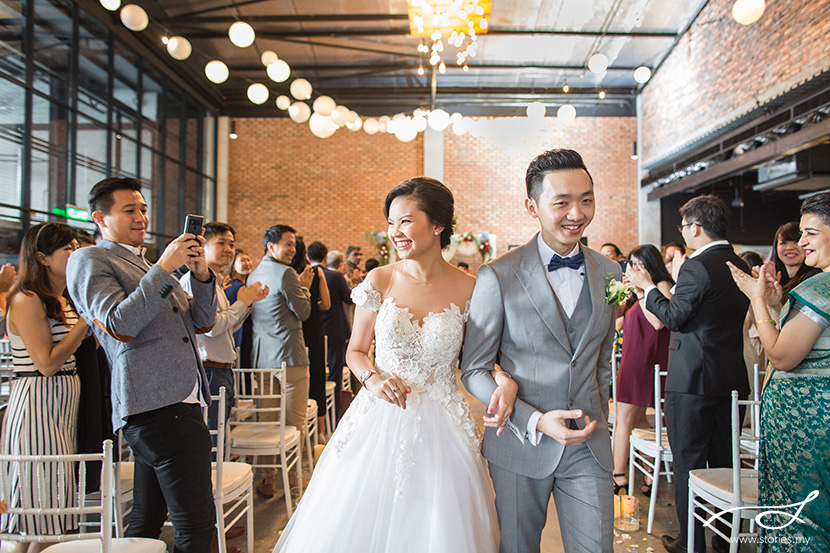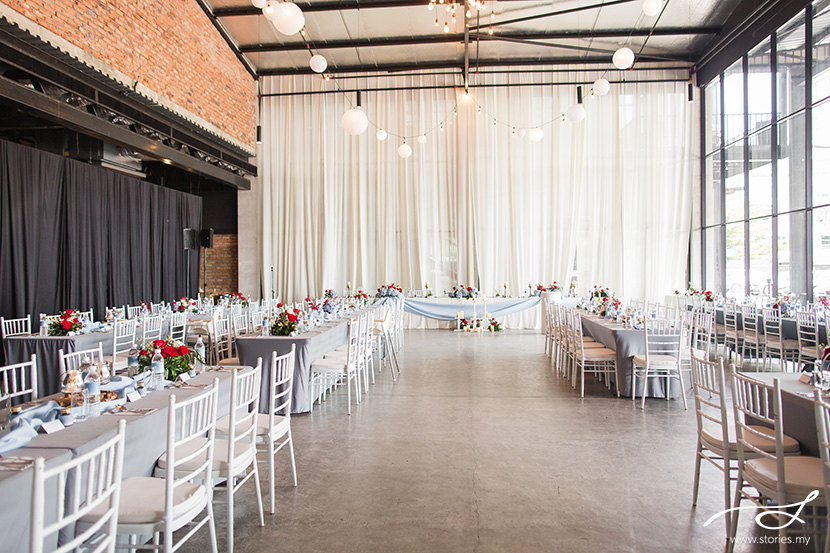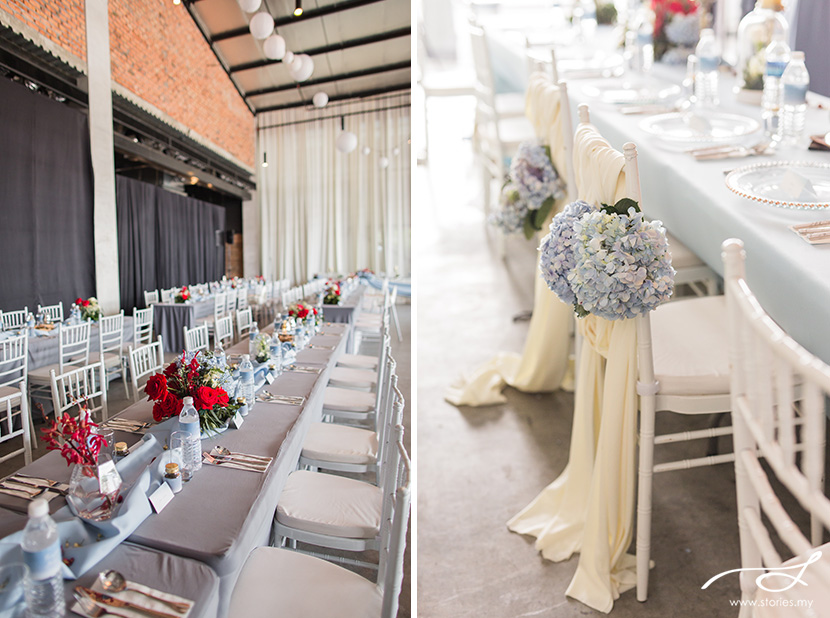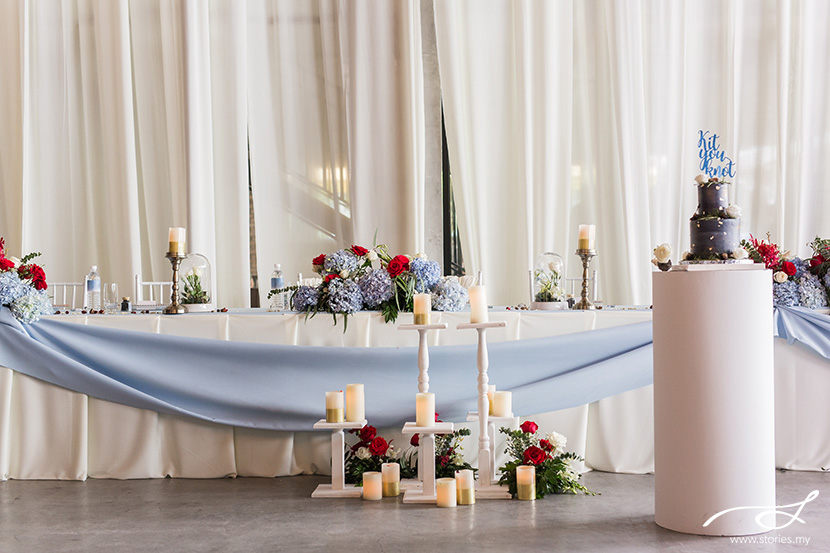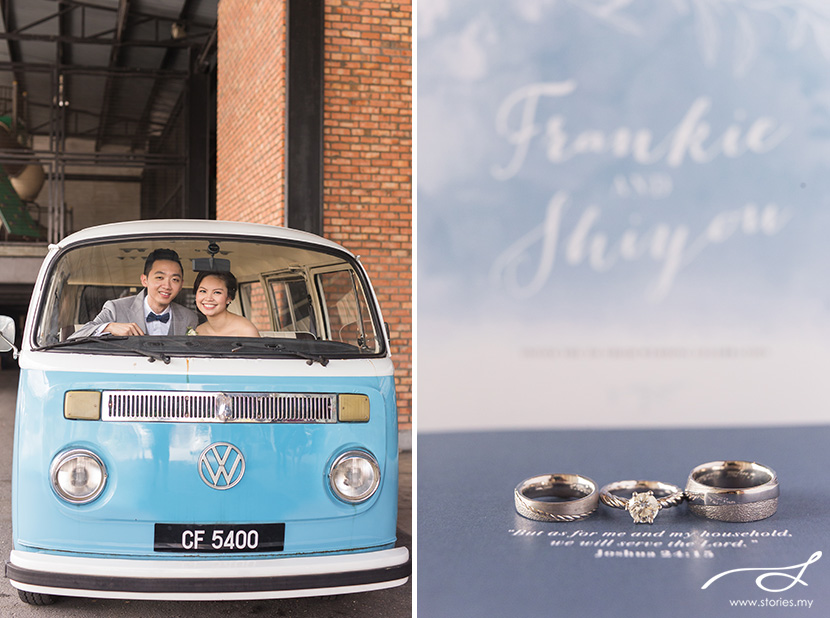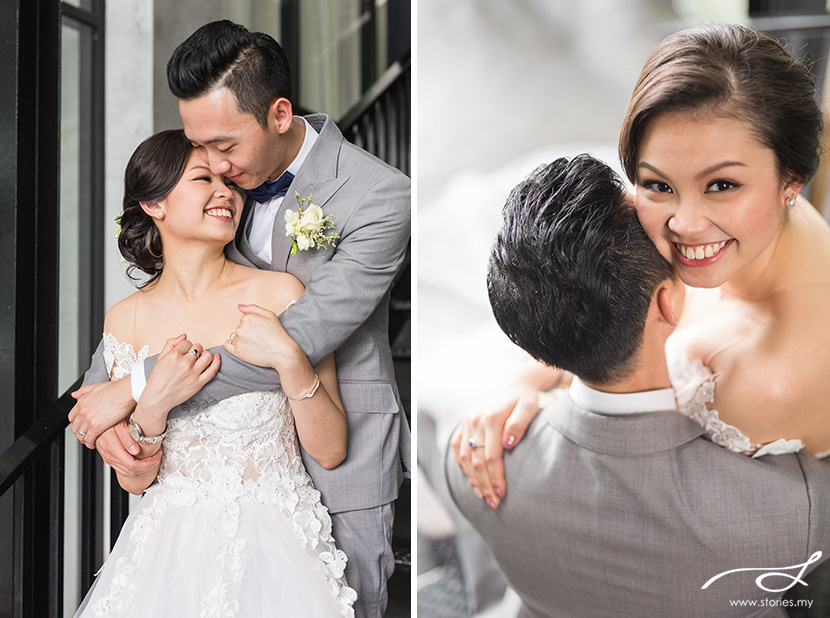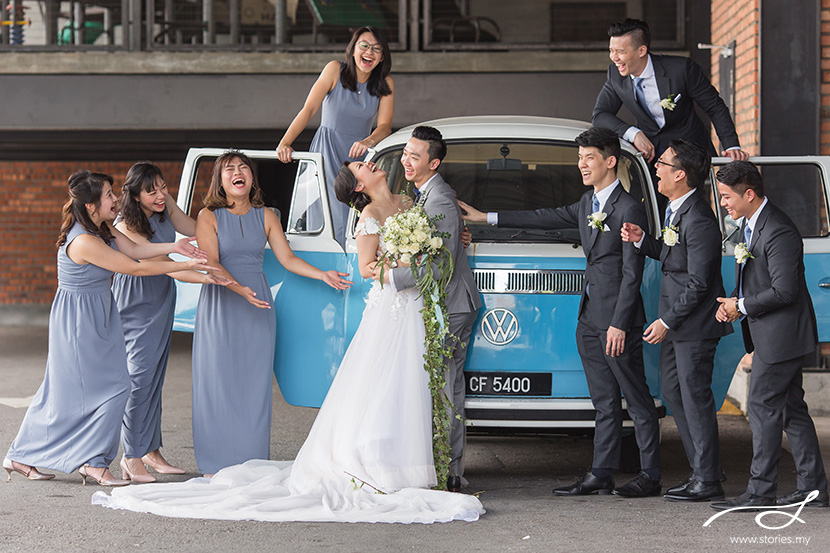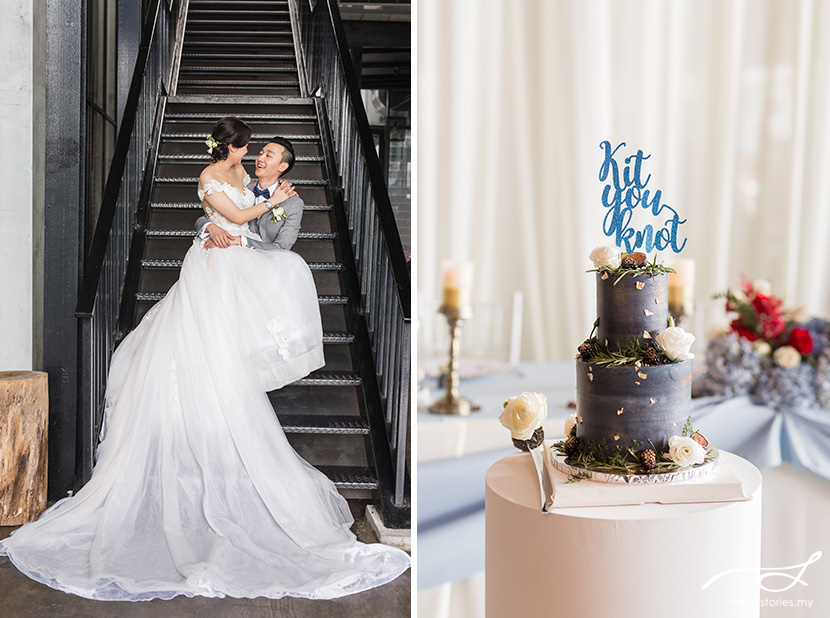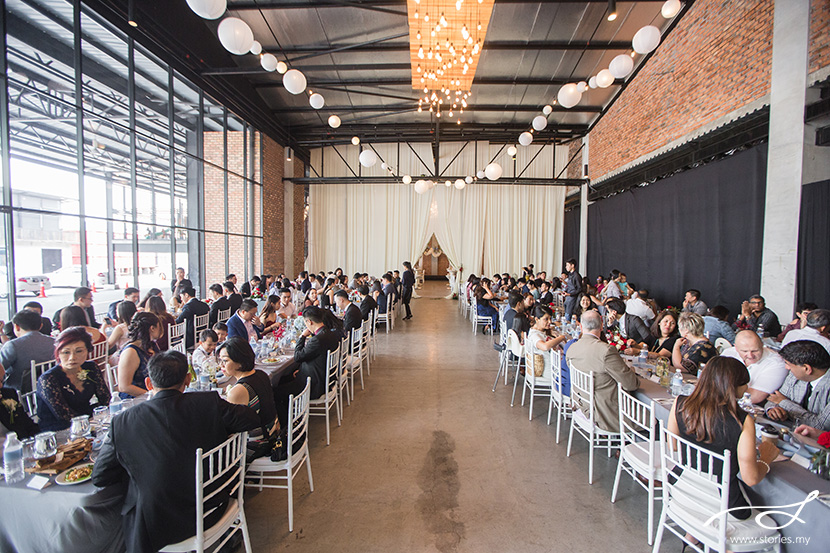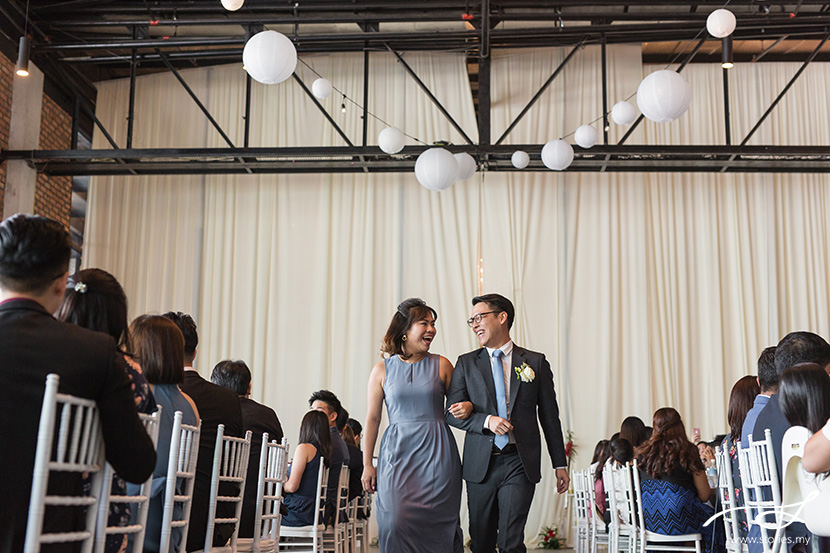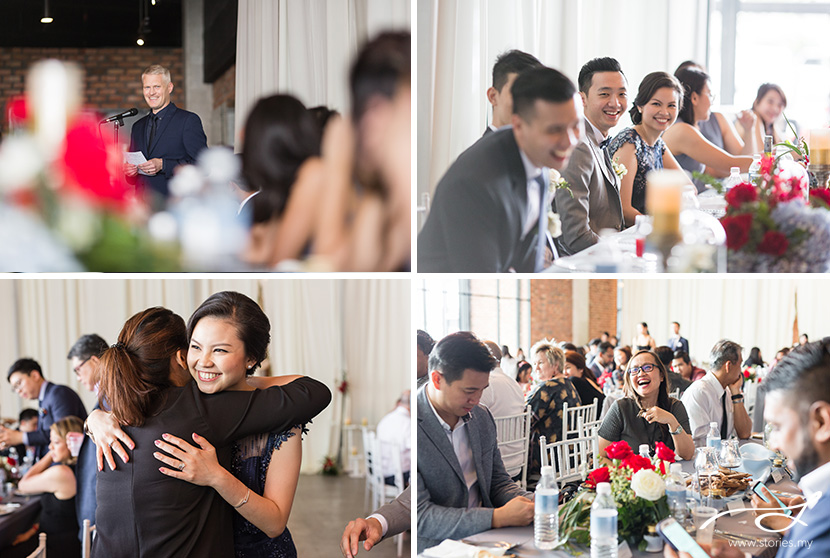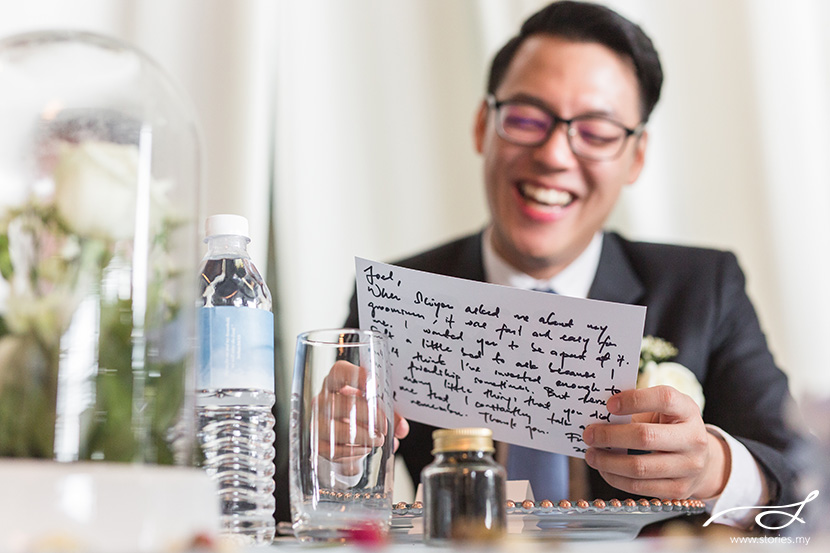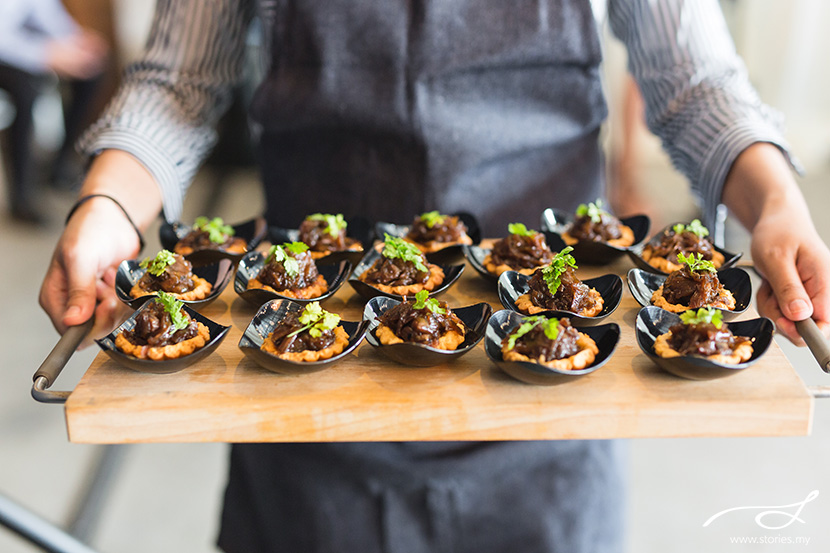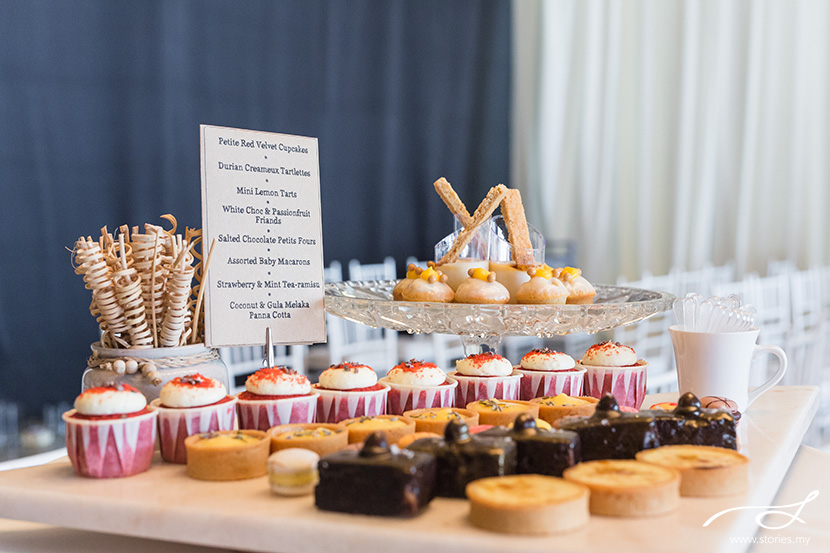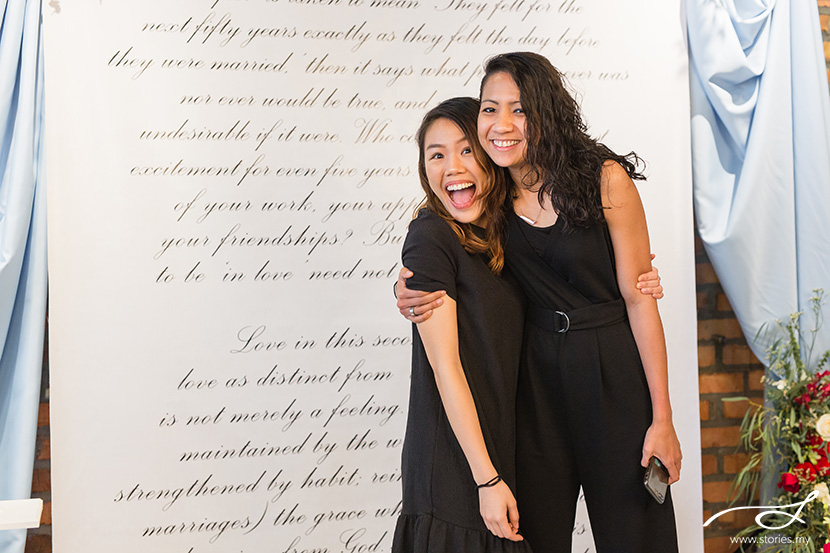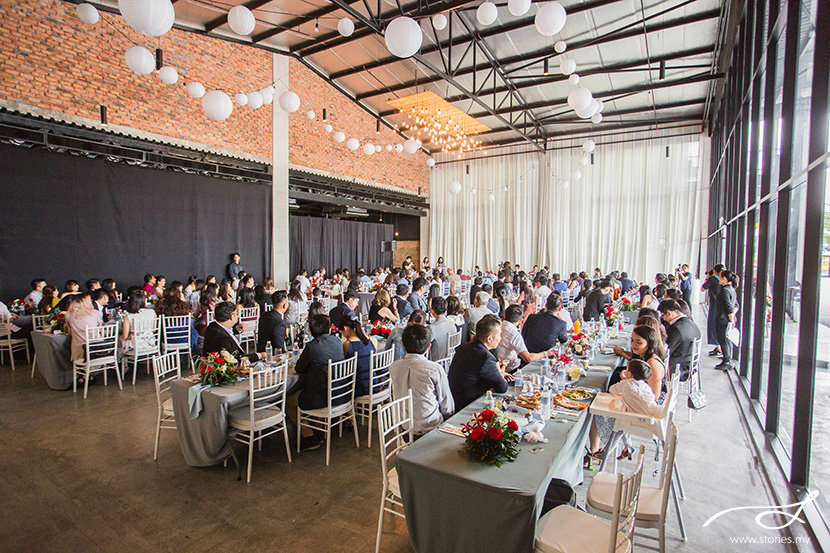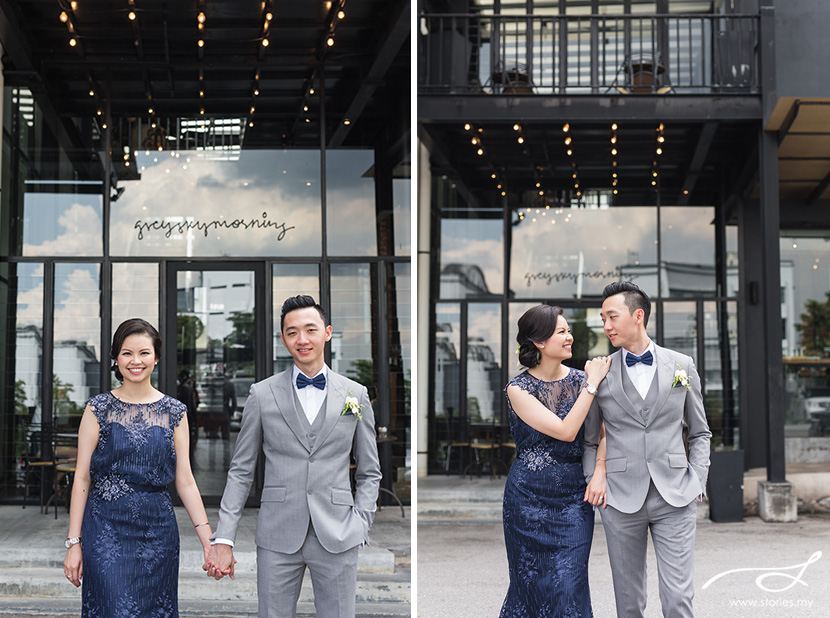 Credits:
Photographers & Videographers: Grace, Jennifer, Chi Yin, Abigail & Choo Cherk
Wedding Ceremony Location: Collective, KL
Groom's Attire: Hung Bespoke
Wedding Gown: Truly Enamoured (Singapore)
Evening Gown: After Twelve Gown
Shoes: Jimmy Choo
Makeup & Hair: Angie Ng
Stationery: Ivory Lim
Cake: Cake Saloon
Lunch Banquet: Whup Whup / Dessert from Miss Ellie Tea House