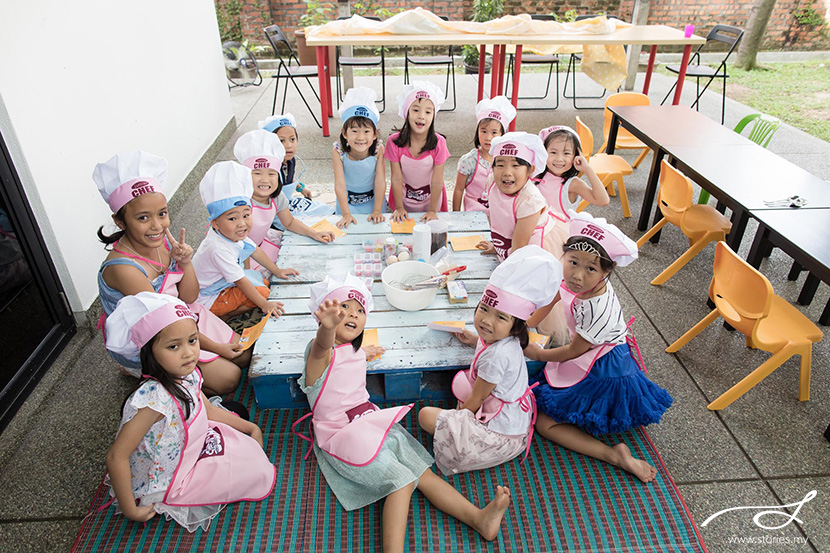 This year, my daughter turned 6. Every year, I tell myself to do something simple for her birthday, but it always ends up elaborate! I guess it's too much fun trying to think of party themes especially since she is at such a cute, young age. Last year, I had a lot of fun planning a unicorn party for Krysta and a fire station party for Kyle. If you'd like to view those photos, click here.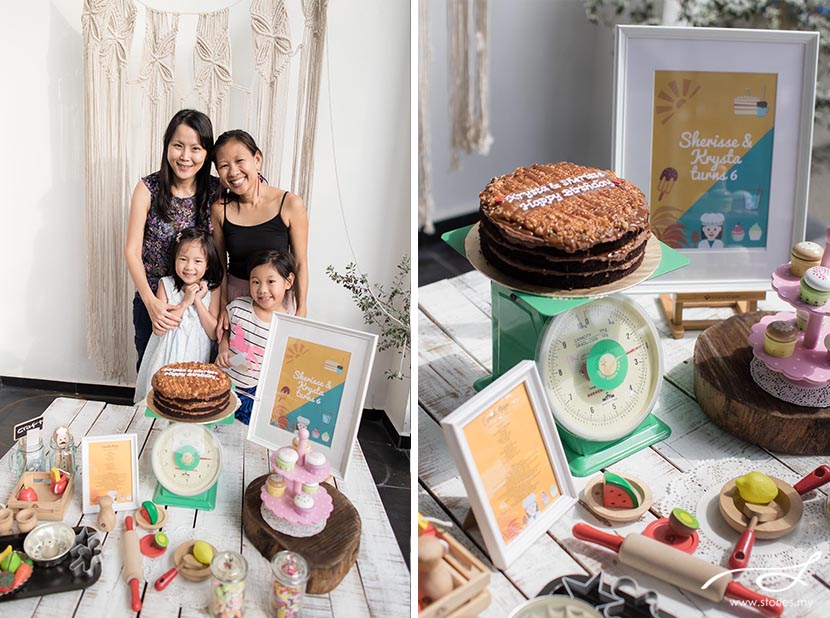 Thank God I had the help of another mother this year. We planned a joint chef / baking party for Krysta and Sherisse who were born 2 days apart. If you'd like some tips on how to plan a baking party, here's how we did it at a low cost:
1. Firstly, for the invitations, you can use free design websites like Canva because it is so easy with their templates. Just search for the right template and type in your details to customise! You do not need to be a designer to create a beautiful invite.
2. Order the apron & chef hats online – It was approximately RM10 per set from Shopee. Best to order at least 2 months before the party in case it doesn't arrive on time! Alternatively, you can buy just the aprons from Daiso or a more premium set from Toys R Us for RM41.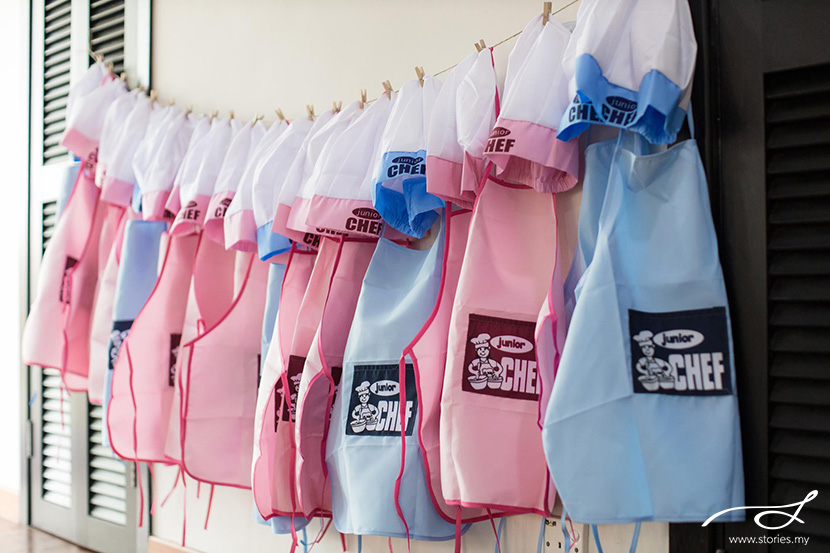 3. Compile all the cooking toys you can find in your house to use as decorations. I find that wooden toys look much better in photos.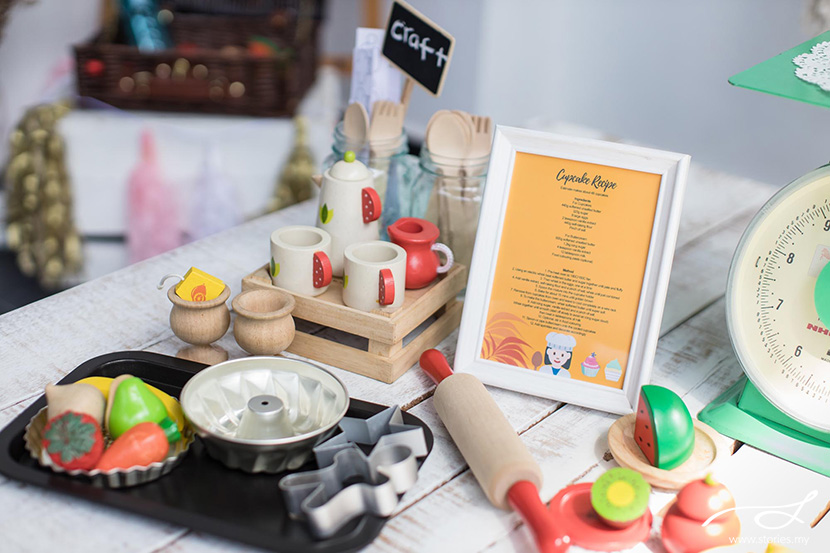 4. For gift packs, you can purchase fun character egg moulds for families to practice at home together. This one from Shopee is only about RM3 each. I also bought cute little hand towels for the kids to clean their hands from Kaison.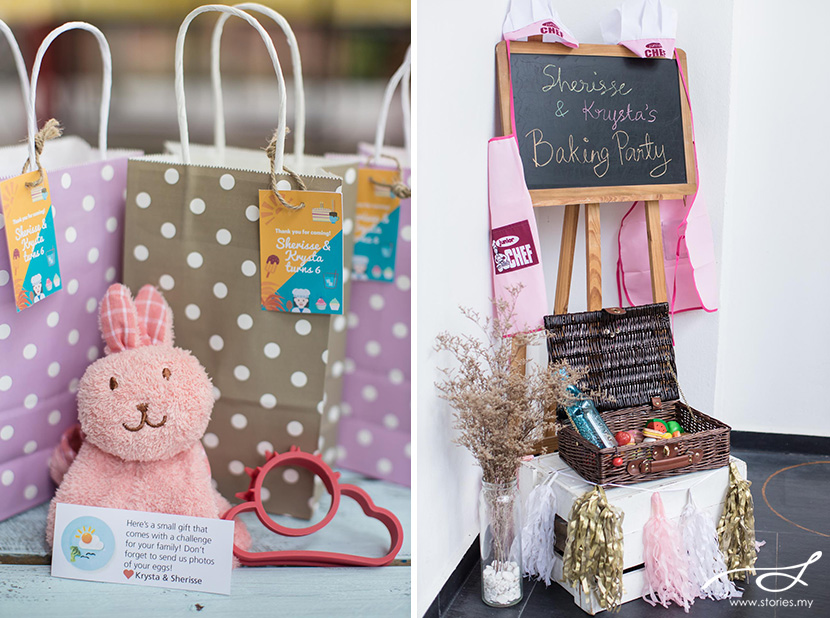 5. I decided to use an old weighing scale as the place to hold the birthday cake. Since my cake was not really fancy (but tasted delicious since I ordered it from Rekindle), I thought that the weighing scale added character to the whole look. I can't recall where I bought this weighing scale, but Jalan 1/12 at Old Town PJ is a great place to look for old school household items!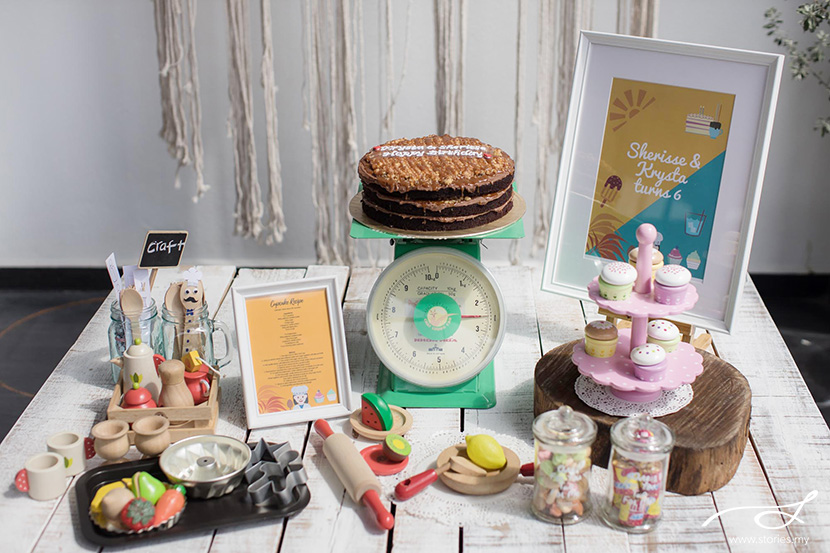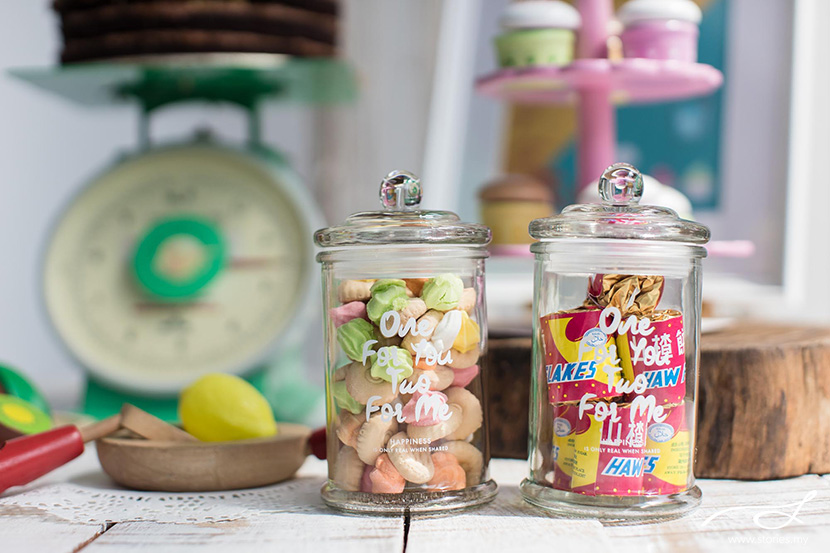 6. For fun craft activities, you can buy some wooden spoons and forks from Daiso to create cute chef characters! Good activity to keep them occupied if they have time in between.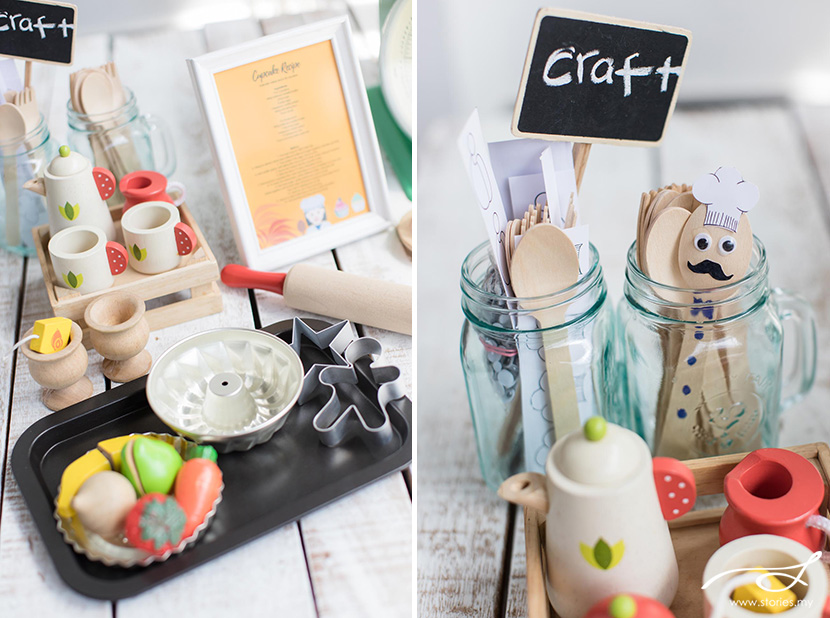 7. We had 25 kids for the party, which was crazy when you think about them trying to bake a cupcake all at once. So my friend Sue Ann helped to pre-bake some cupcakes prior to the party as back up. During the party, we had the kids mix one batch of batter and while that was baking, we whipped out the pre-baked cupcakes for them to decorate! For baking ingredients, you can get it from Bake with Yen as their prices are reasonable and you can get a lot of choices there. And that is it! Here's our recipe for the cupcakes if you need it!
CUPCAKE RECIPE

Estimate makes about 48 cupcakes
INGREDIENTS

For Cupcakes
440g softened unsalted butter
320g sugar
8 large eggs
2 teaspoon vanilla extract
440g self-raising flour
Pinch of salt
For Buttercream
600g softened unsalted butter
1.2kg icing sugar
4 teaspoon vanilla extract
12 tablespoon milk
Food colouring paste (optional)
METHOD
1. Pre-heat oven to 180C/160C fan
2. Using an electric whisk beat softened butter and sugar together until pale and fluffy
3. Then whisk in the eggs, one at a time
4. Add vanilla extract, self-raising flour and a pinch of salt, whisk until just combined
5. Spoon the mixture into the cupcake holder
6. Bake for about 15 mins until golden brown
7. Remove from cupcakes from oven and leave to cool completely on a wire rack.
8. To make the buttercream, whisk softened butter until super soft
9. Add icing sugar, vanilla extract and a pinch of salt. Whisk together until smooth (start off slowly to
avoid an icing sugar cloud) then beat in tablespoons of milk
10. Optional, stir in food colouring
11. Spoon or pipe buttercream onto the cooled cupcakes
12. Add sprinkles and decorate accordingly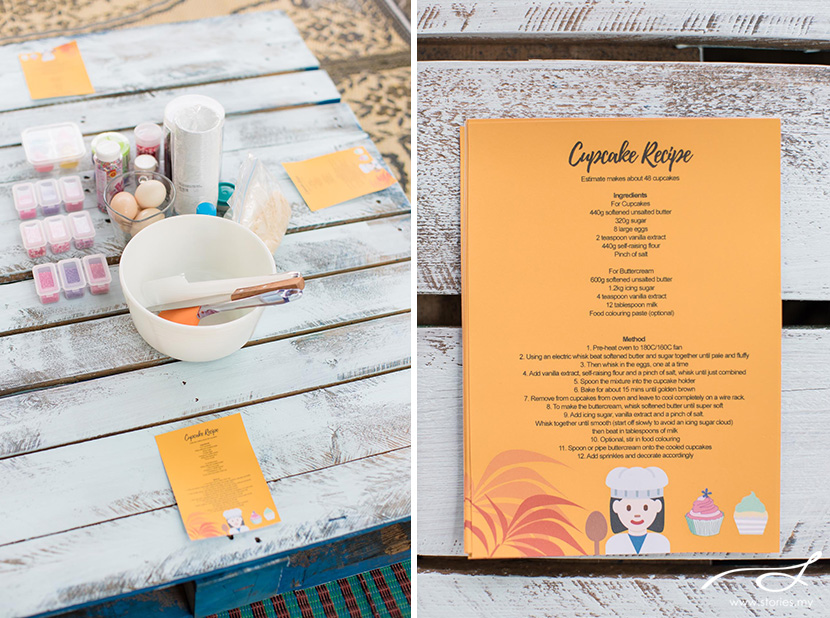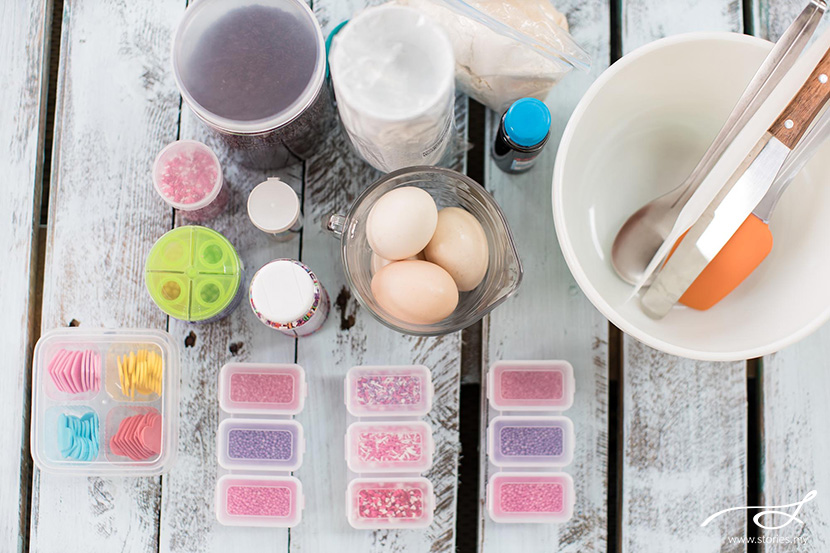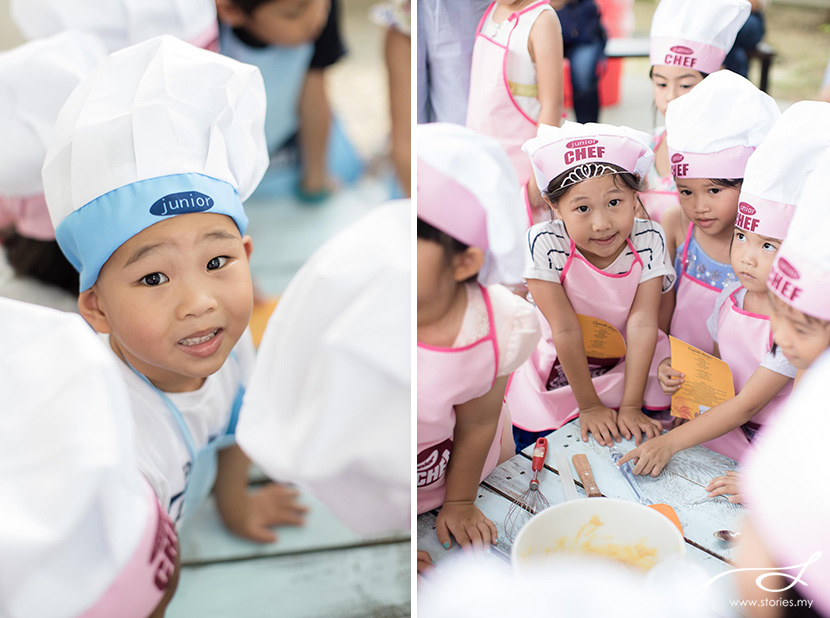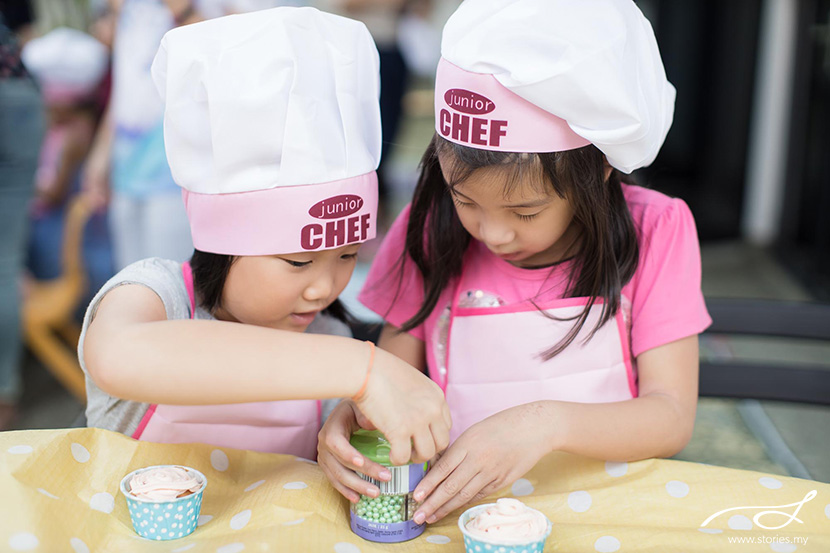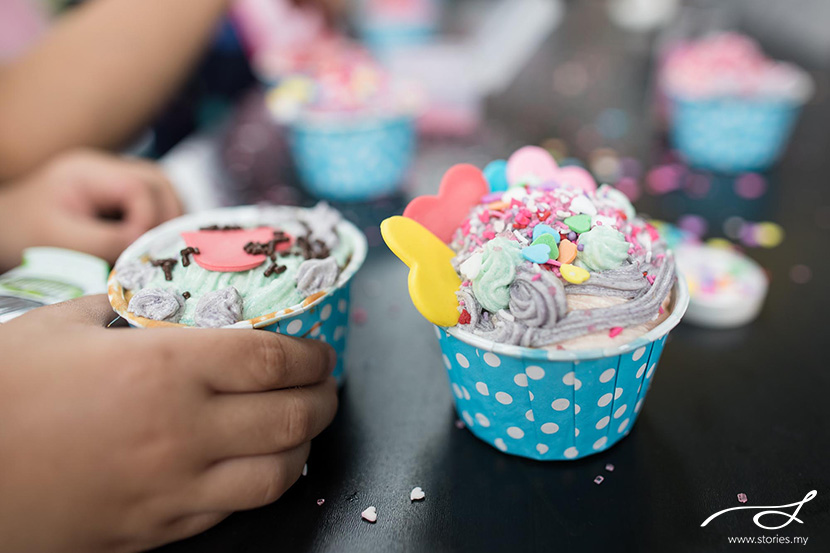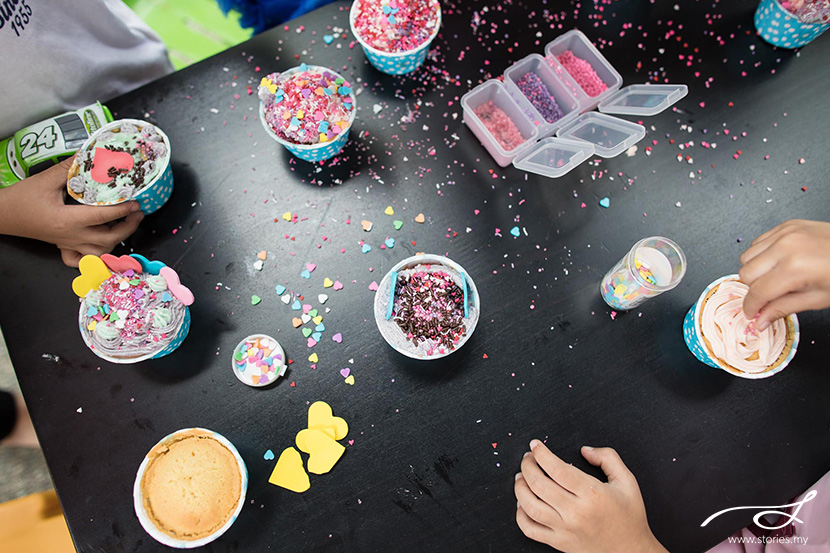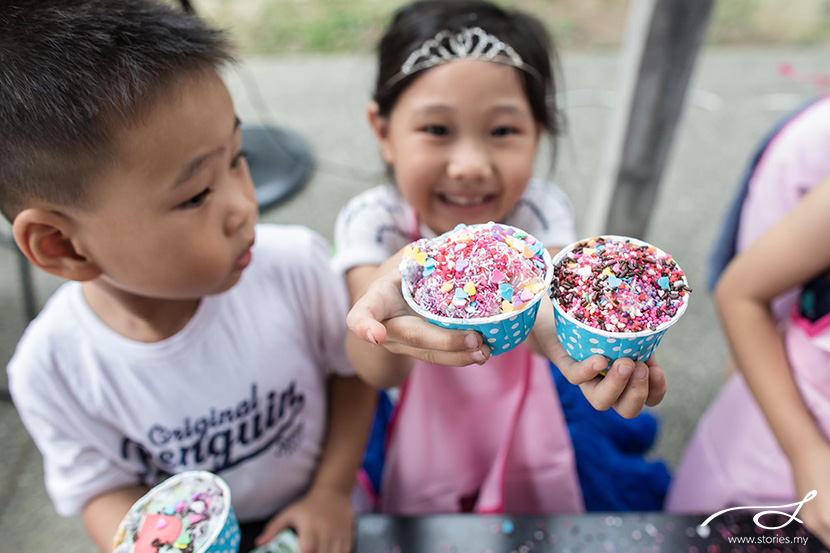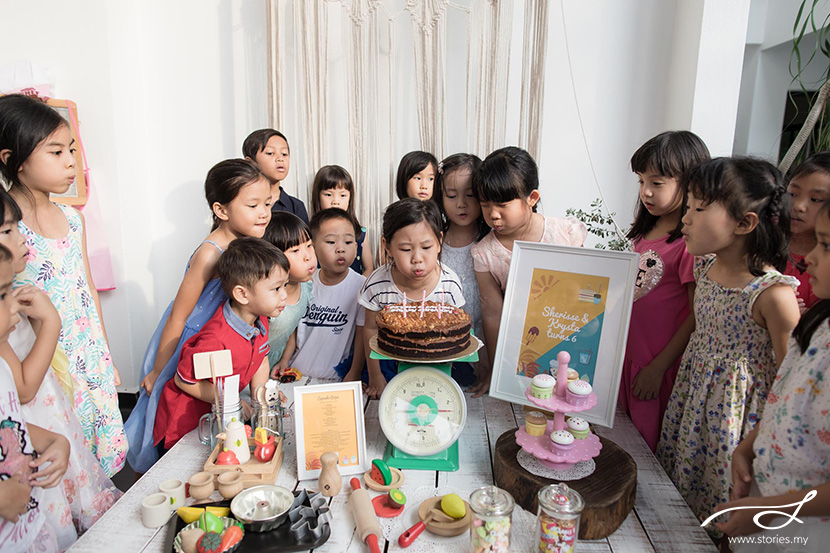 Credits:
Photographer: Grace & Alex