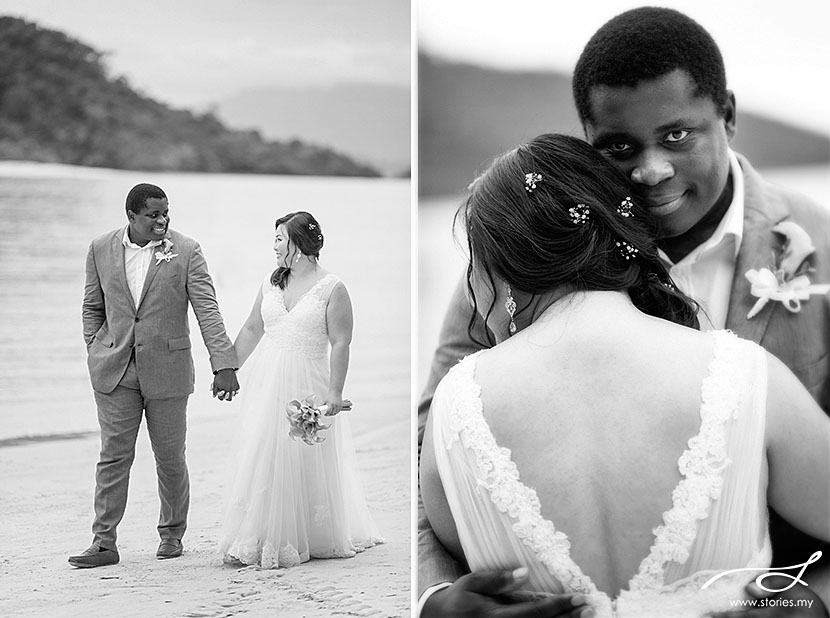 It is a beautiful story of how God brought two very different people together. One is from Nigeria. The other is from Malaysia. They met in London, and this is how their story began…
Enjee: 
I met Ese through Ndiana (his sister) when she invited a group of us from church (all of us volunteer together on Sunday) to their yearly BBQ event in the summer of 2013. We've all heard about Ndiana's mischievous younger brother. The BBQ was at their parents' massive garden and Ese came over to say hello to all of us (he wasn't attending the same church as us at that time). I have always had a thing for darker skinned guys so my first impression of him was – not a bad looking guy, very smiley and friendly. He ticked the boxes, black guy and from a good Christian family. I mean Ndiana is so lovely so surely her brother be that bad right?
We quickly became friends and as a group we welcomed Ese in. He started volunteering in church and eventually hanging out with us. It was in a conversation in a gathering that he said he'll take me out for dinner because we both love food and the restaurant scene in London. Our friends caught on and I think from then on they thought that Ese and I will be a couple. I was very flattered but he took about 2 years before he actually took me out!!!
He did it with a bang though, took me to Oblix at The Shard (tallest building in London). I tried my best to not take it any other way other than we are just friends enjoying good food. This "friend" dinner thing went on a few more times and each time I felt we were getting closer but nothing is actually happening! I was of course frustrated- over 6 months of "friends" dinner. So finally, it came to a stage where I said to myself, this is my last chance. I'm going to make my feelings obvious and if he still say or do nothing then I'm not going out with him anymore. We went to Ikea on a rainy Saturday, came home with all my purchases, had takeaways, watched a movie and then he kissed me after. I said to him "finally!" It was 14th November 2015.
Apparently Ese was battling with his feelings for me because I'm not his type. He was also very aware that as we have mutual friends, if we didn't work out, it would have been very awkward for our friends. However, as he spends time with me, he likes me more and more. He realised that he would just have to go for it. He would deny it publicly but he fell in love with me pretty immediately, declared he loves me after the first month! He blurted it out and was worried that he ruined it. I didn't reciprocate until Valentine's Day 2016.
We prayed about each other and found the peace that we are meant to be together. Ese and I promised that in everything God is our foundation and centre of everything and we strongly believe that Jesus is the reason why we are so good together.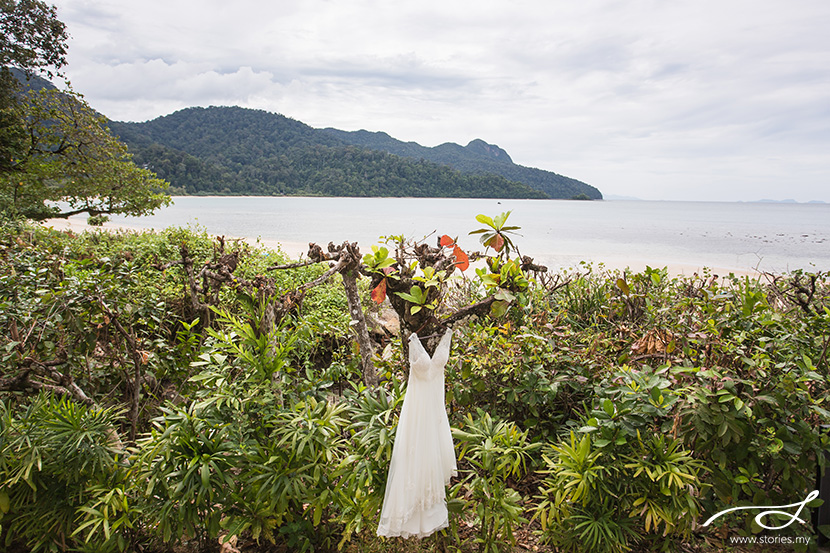 is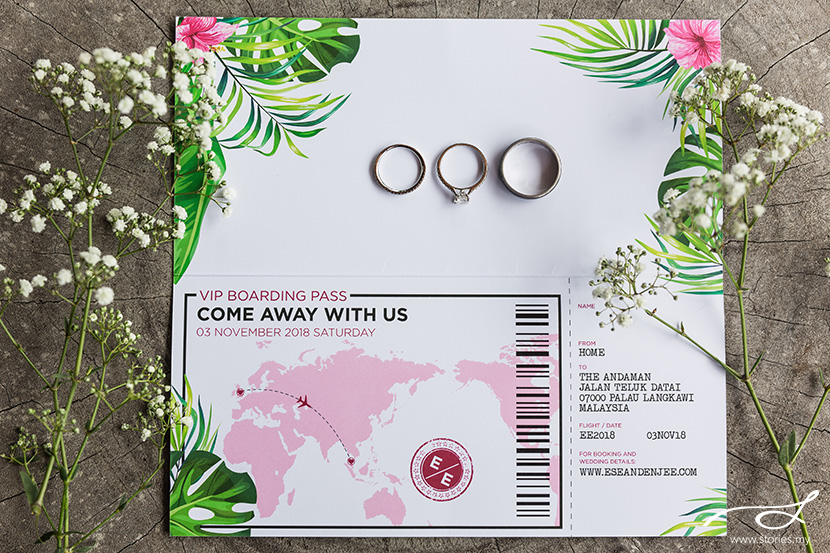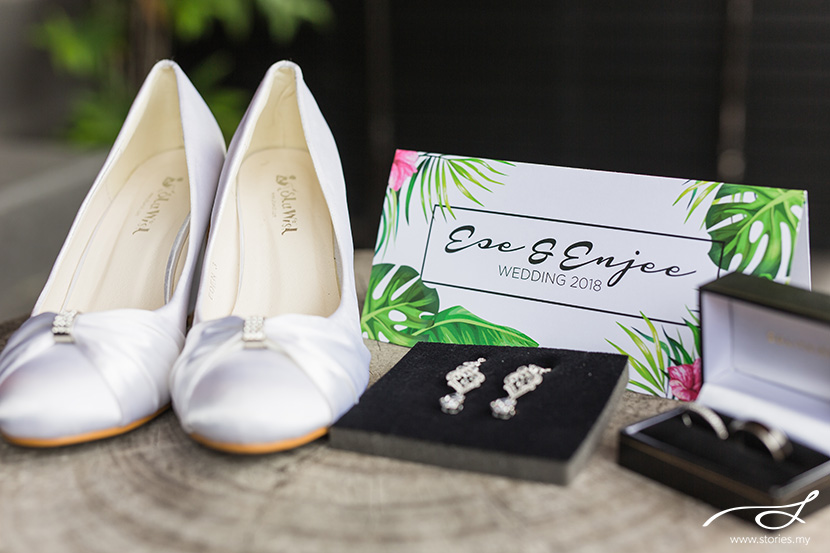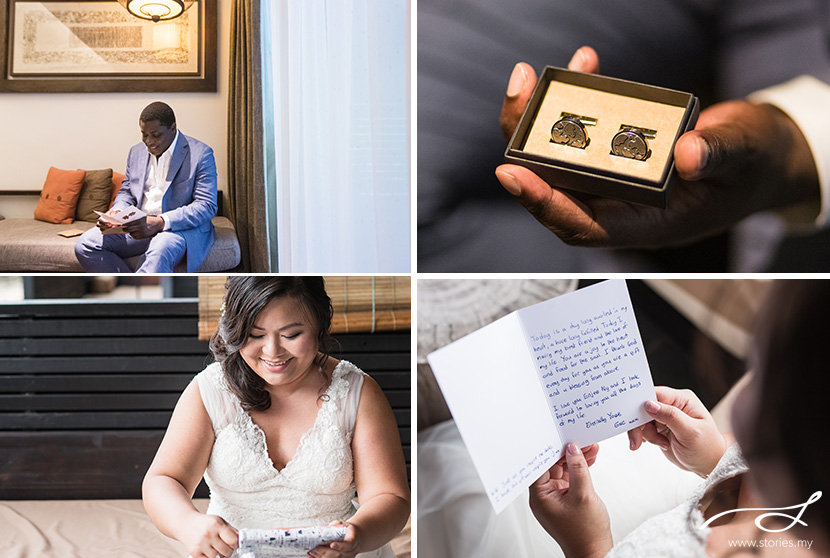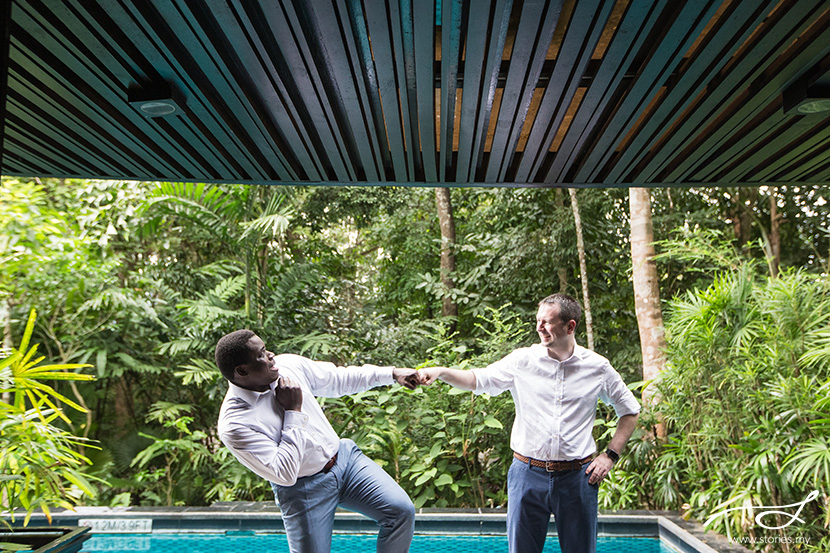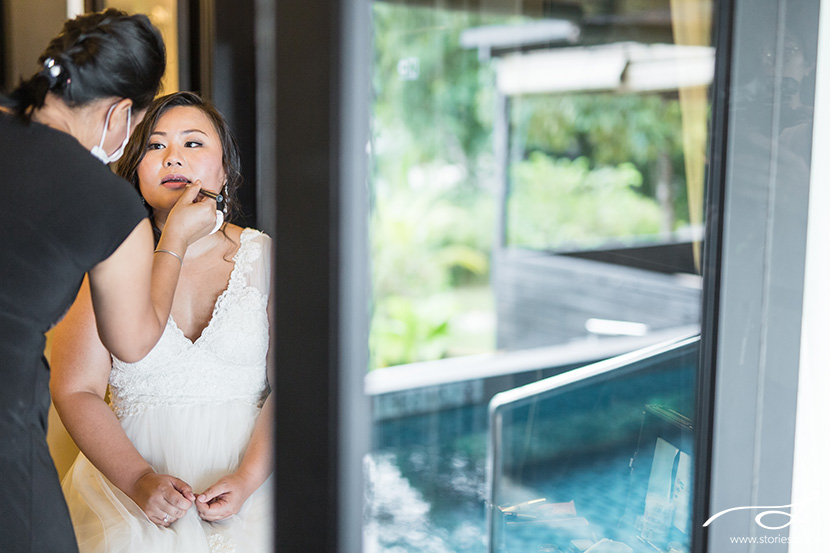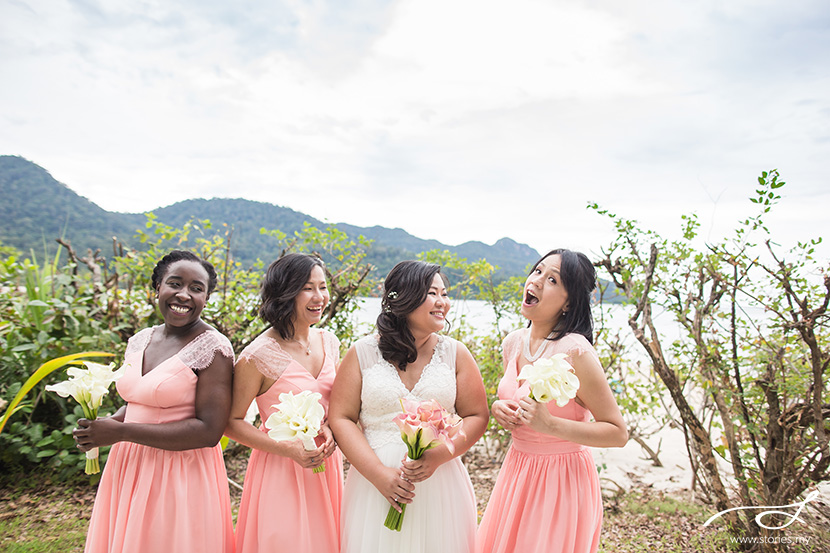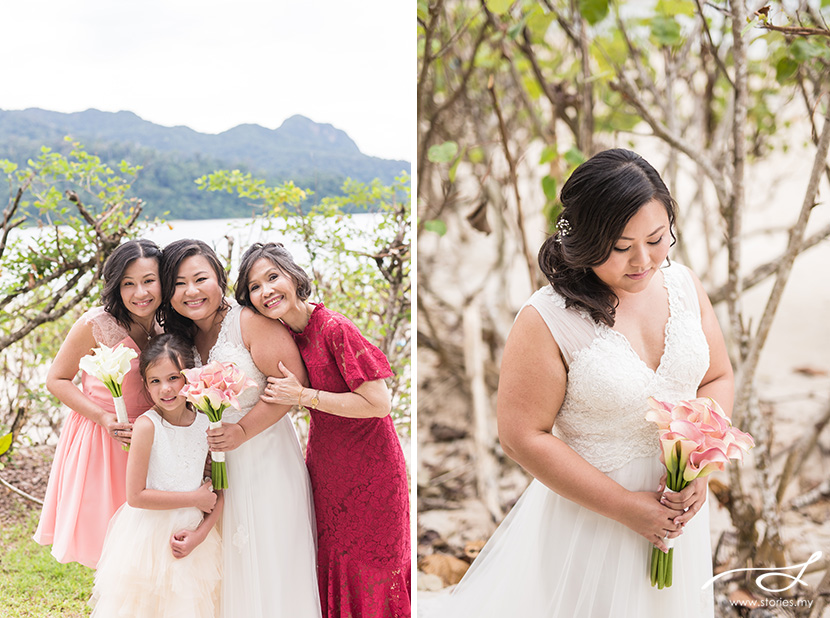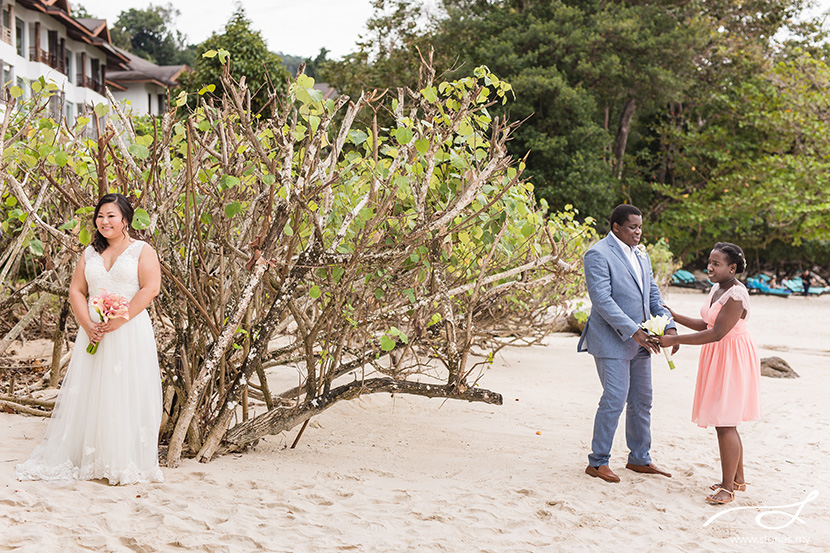 Ese and Enjee wanted to pray together before the ceremony, but didn't want to have an official 'first look'. So we brought him to her for their pre-ceremony prayer.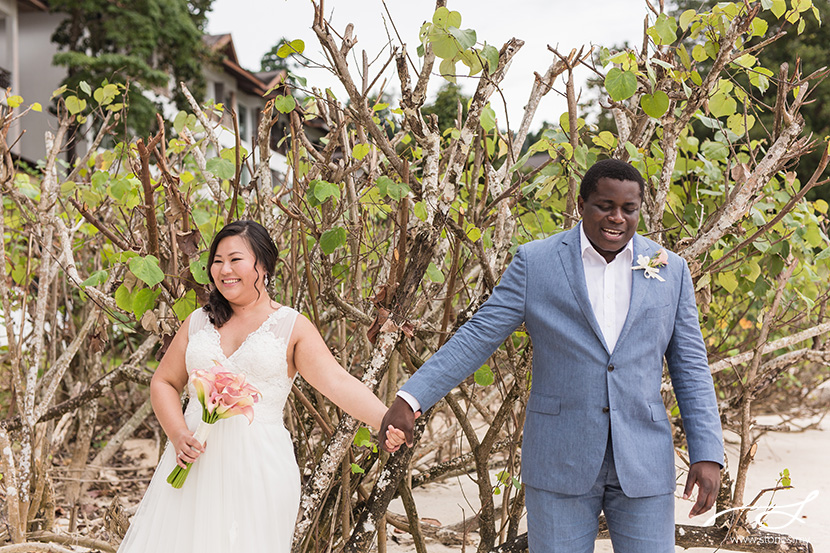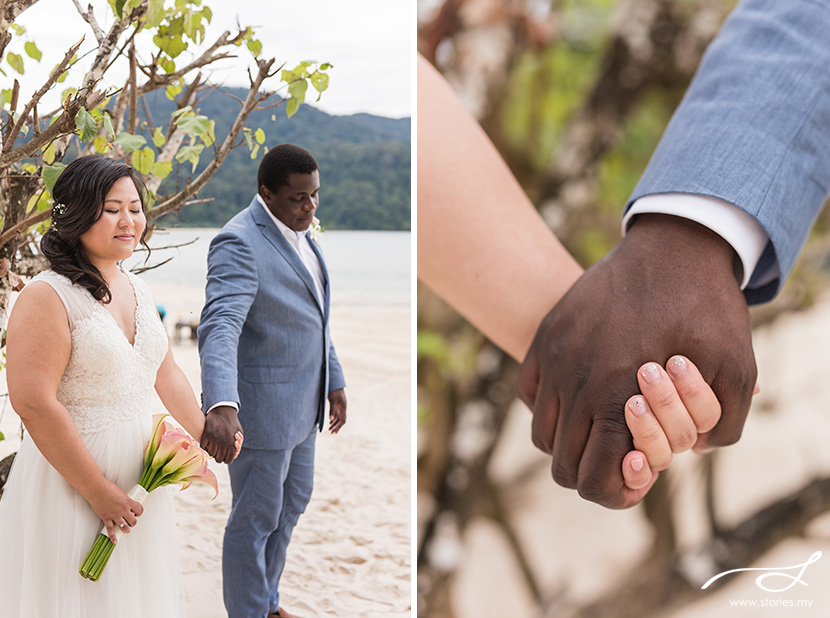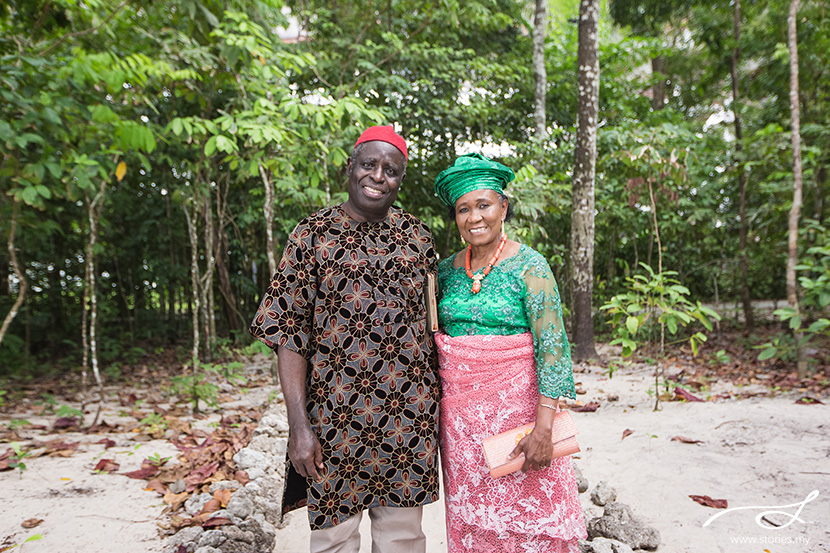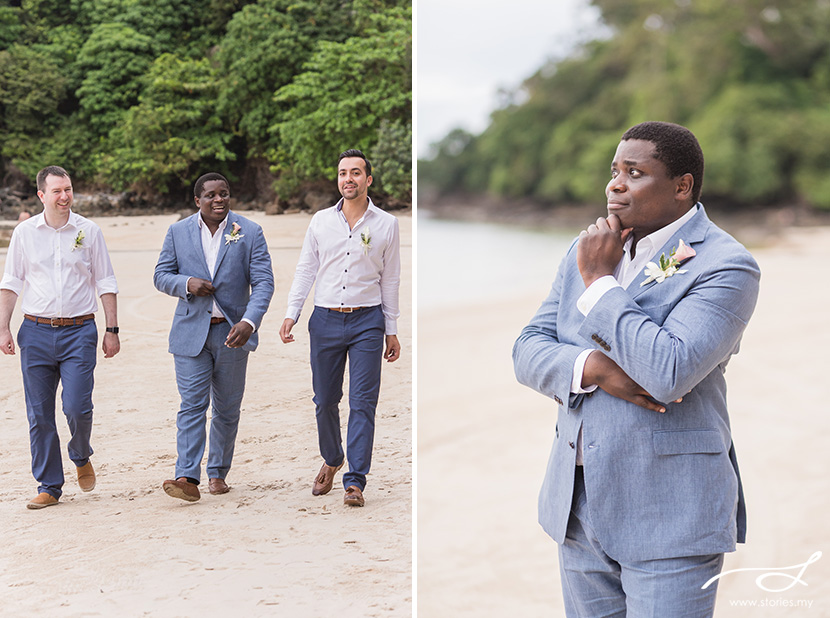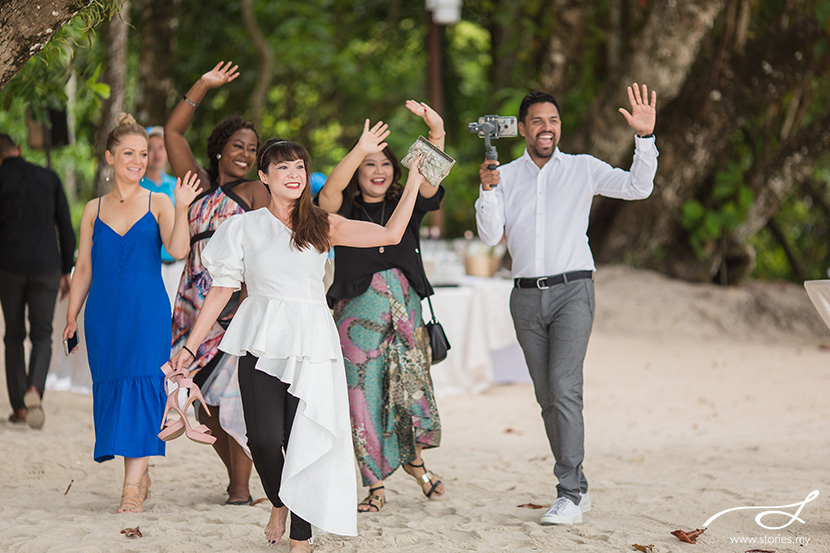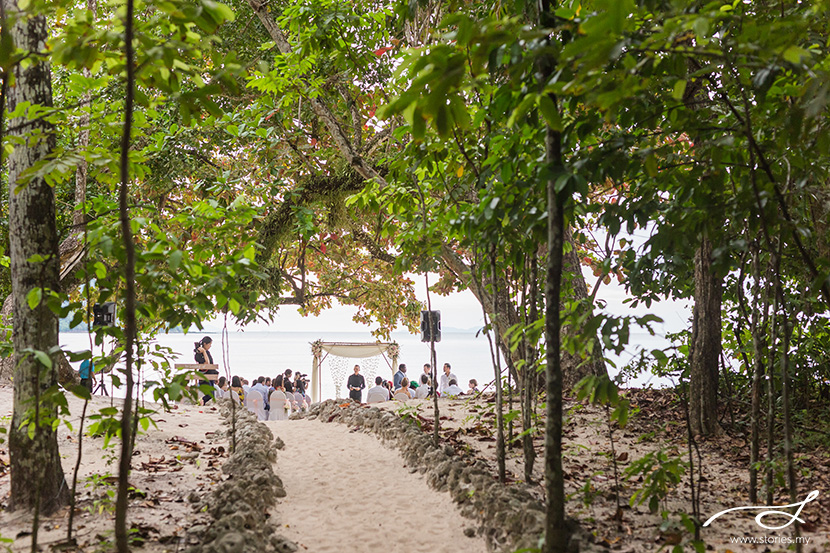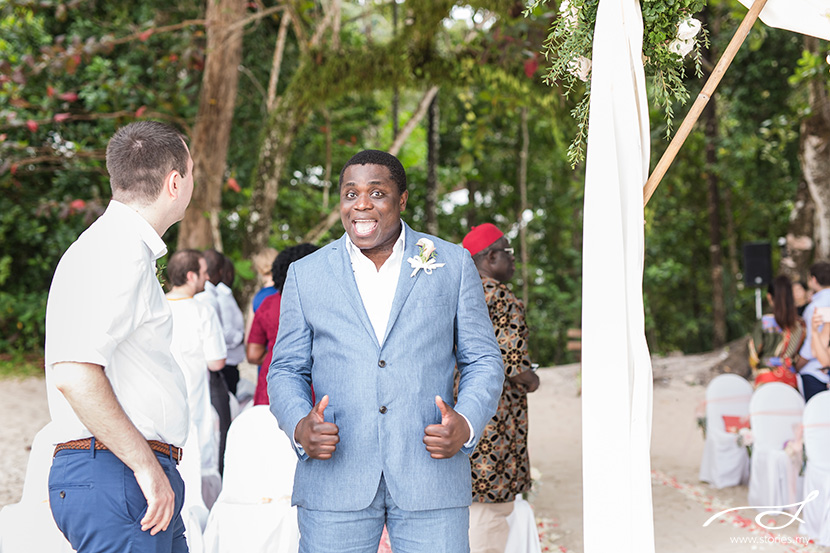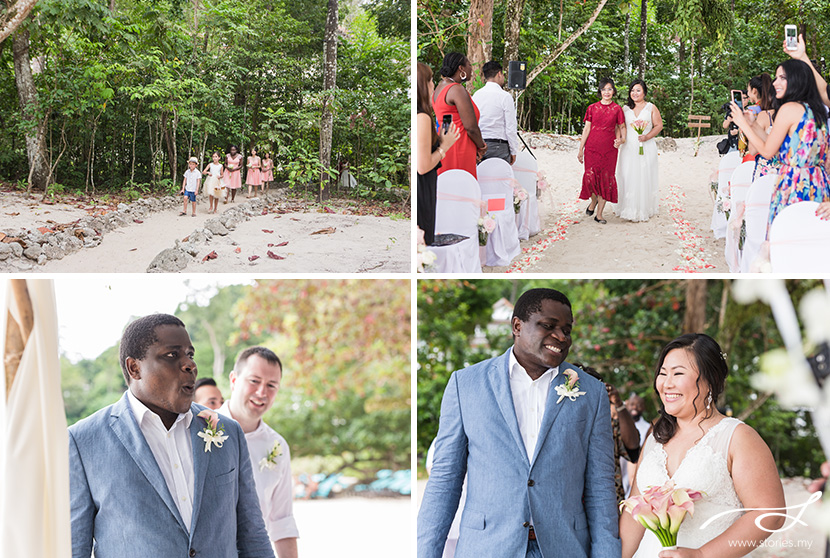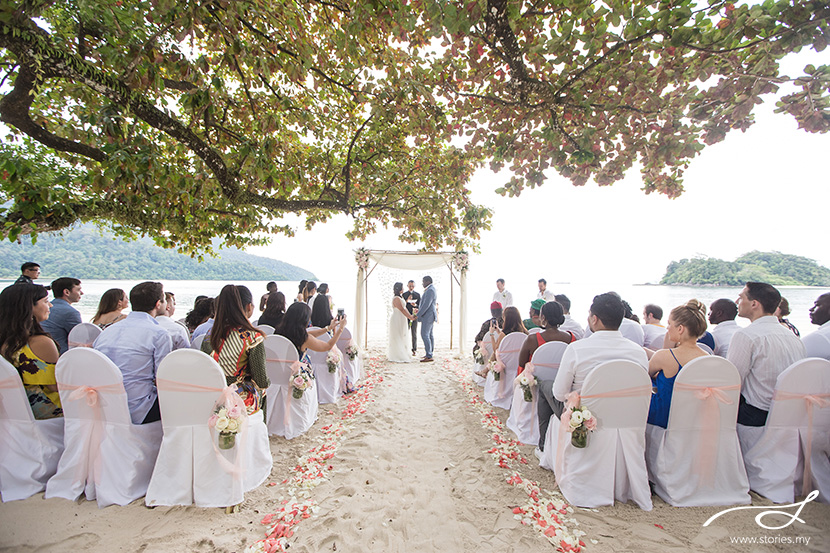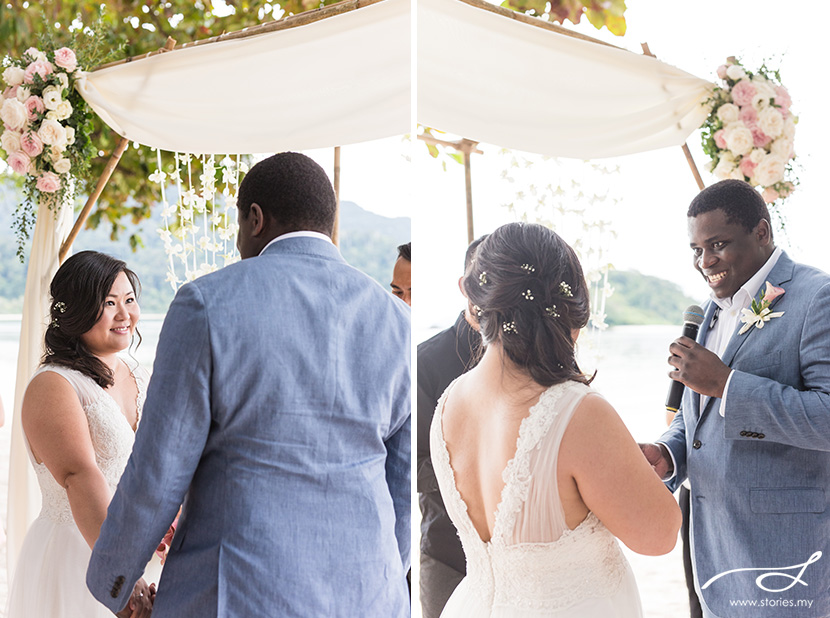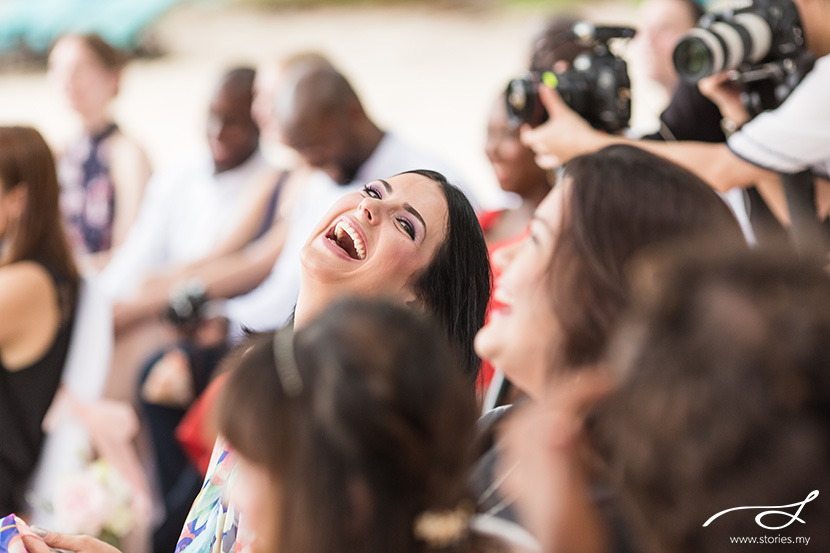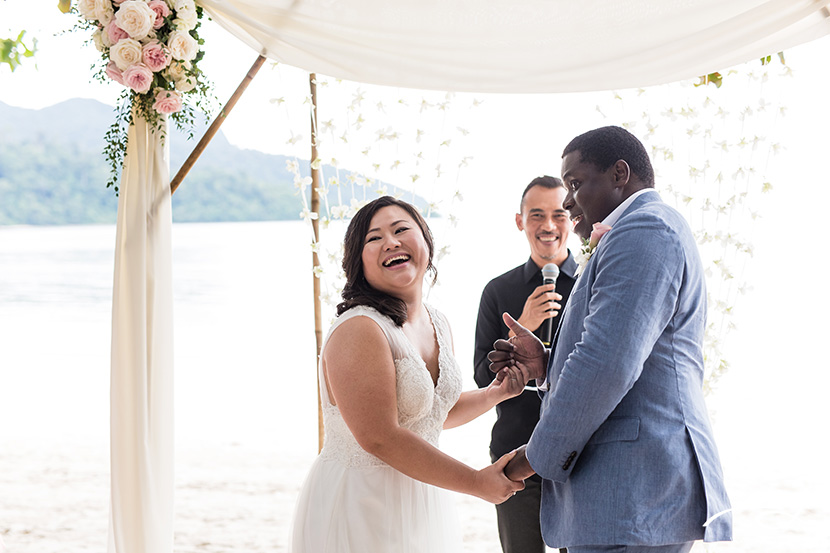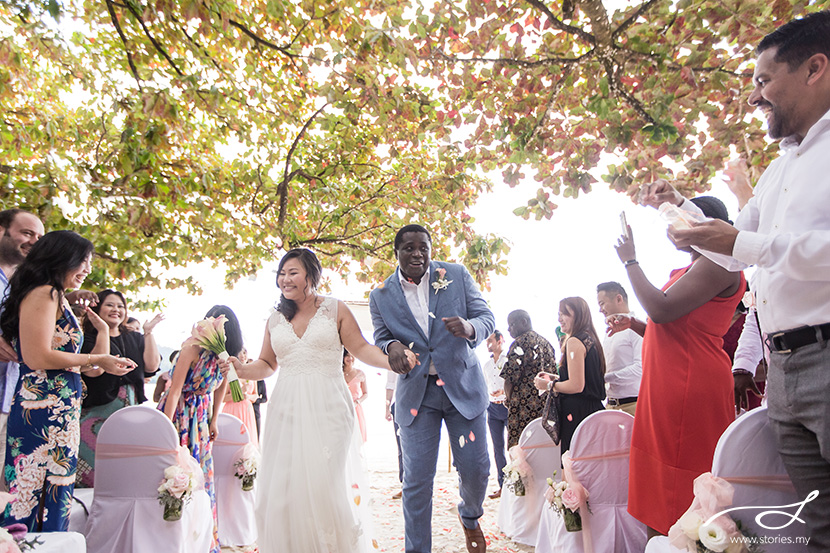 We love this multicultural family portrait!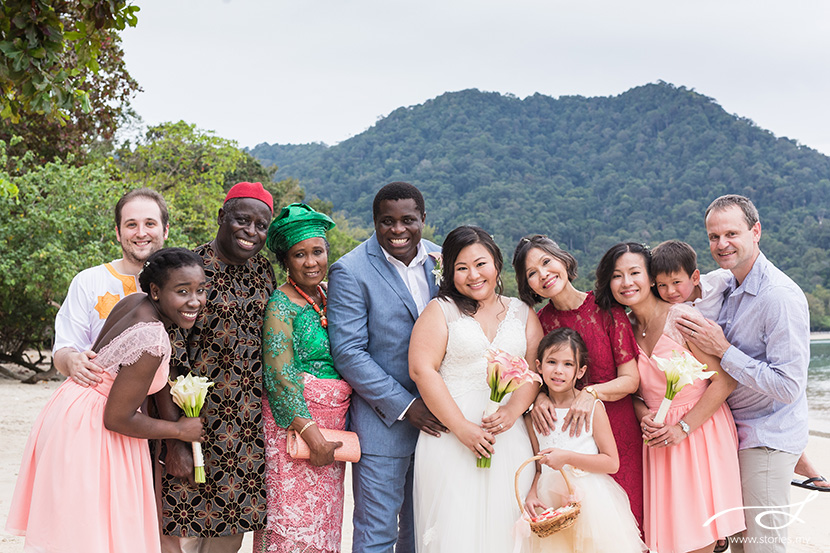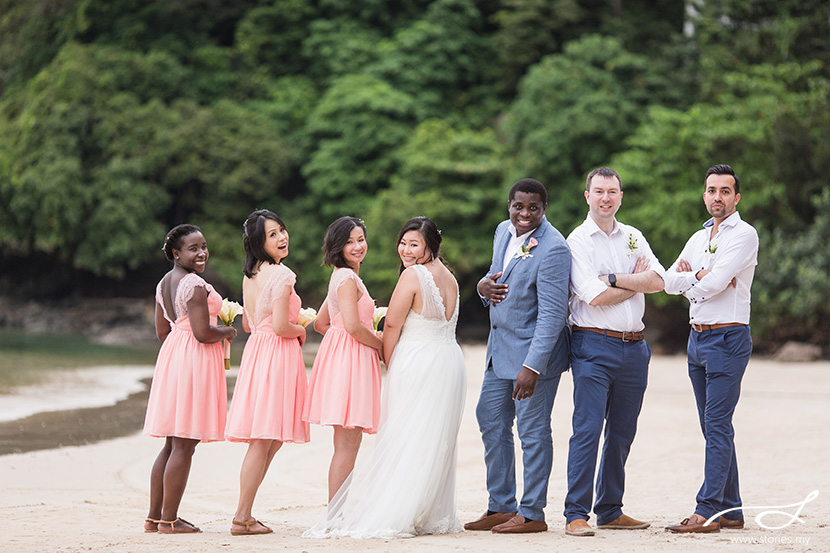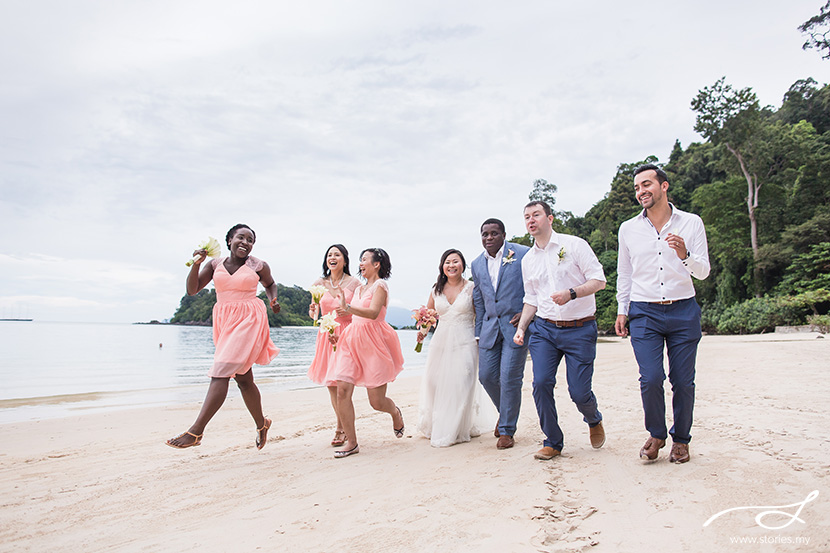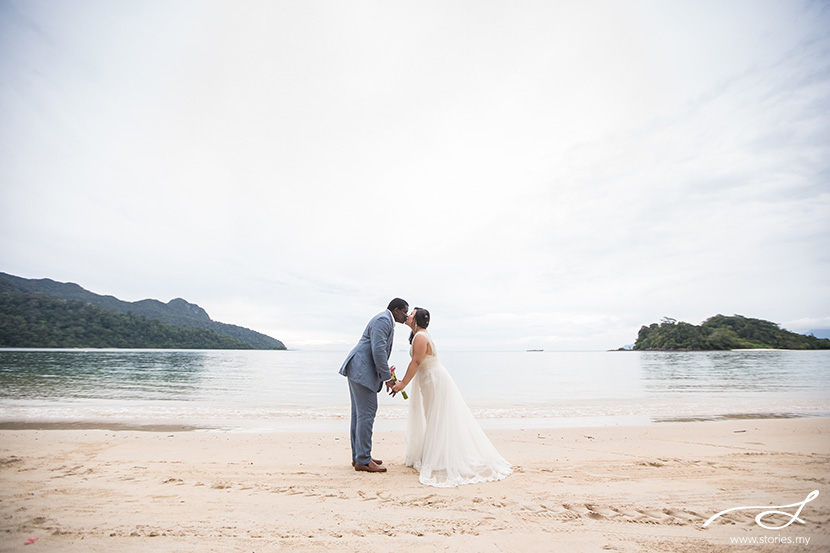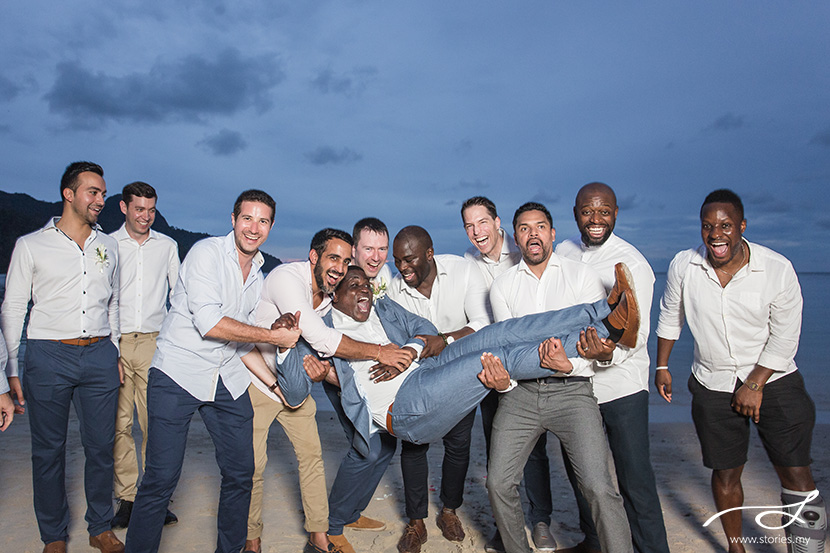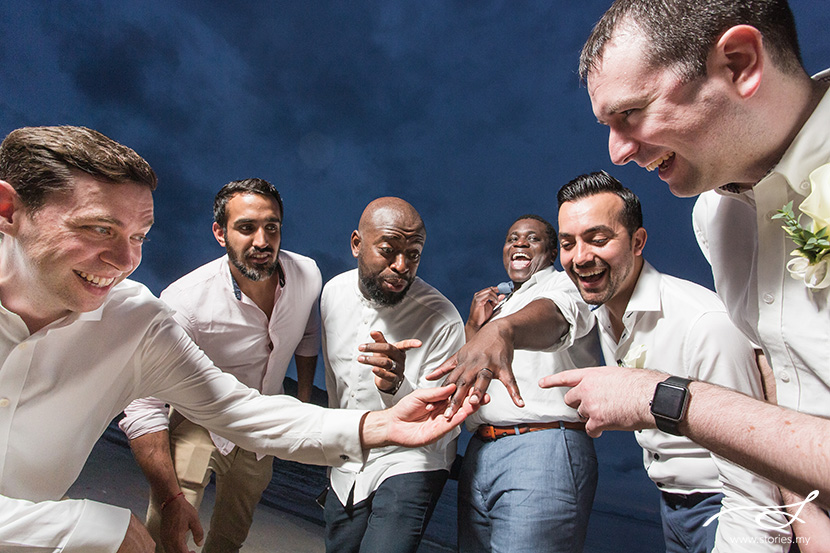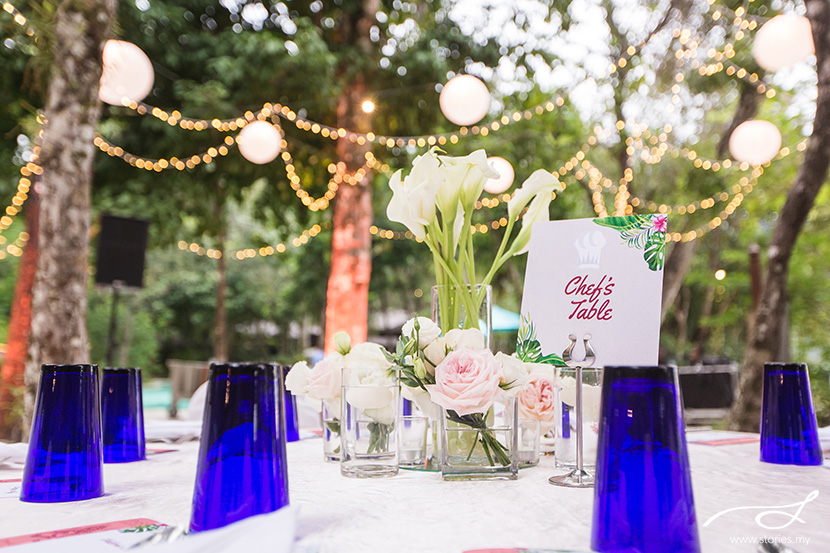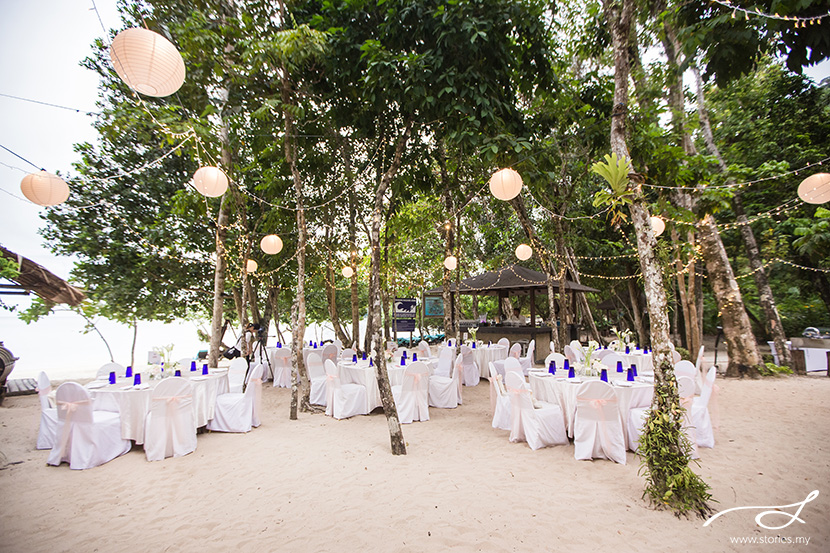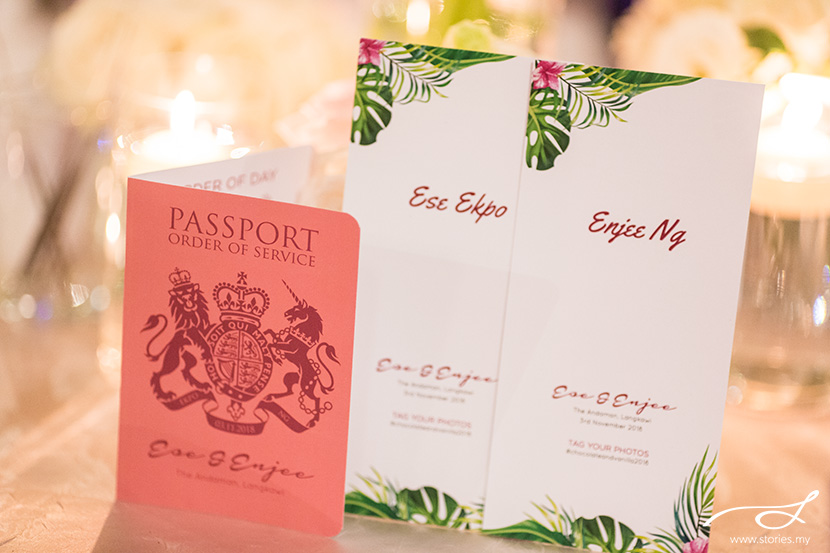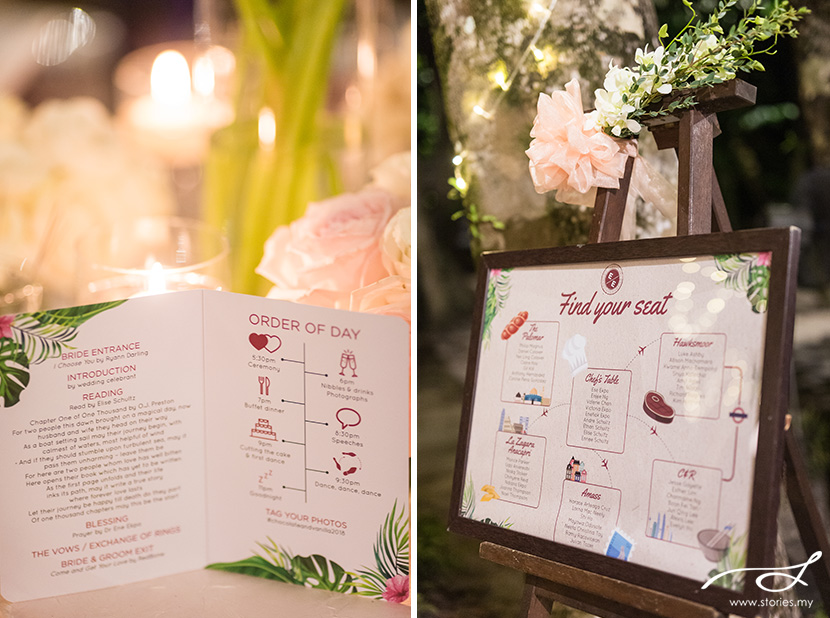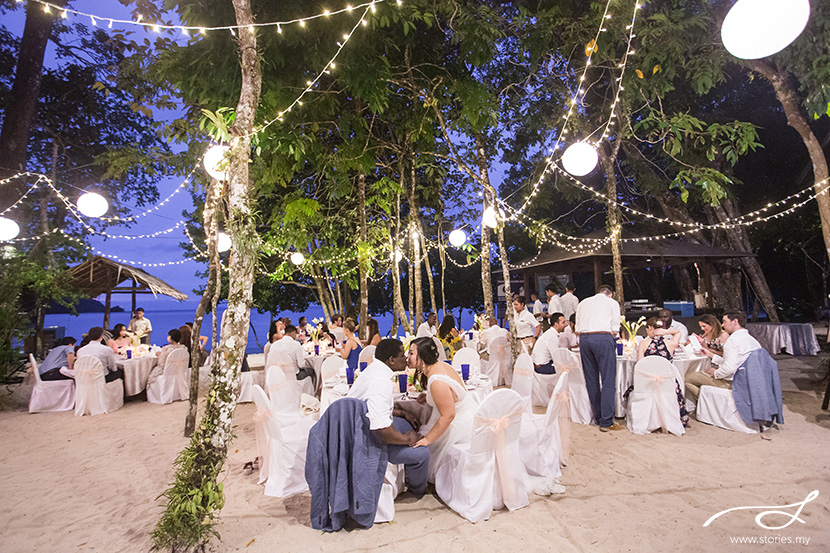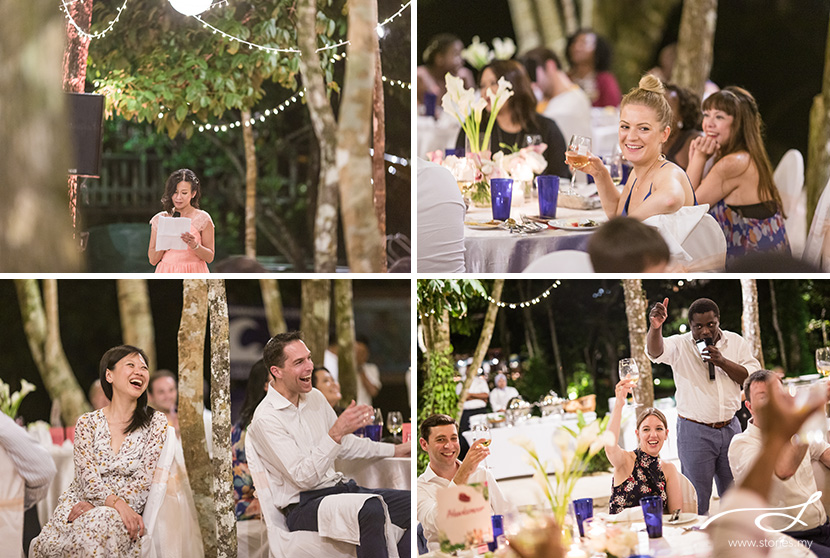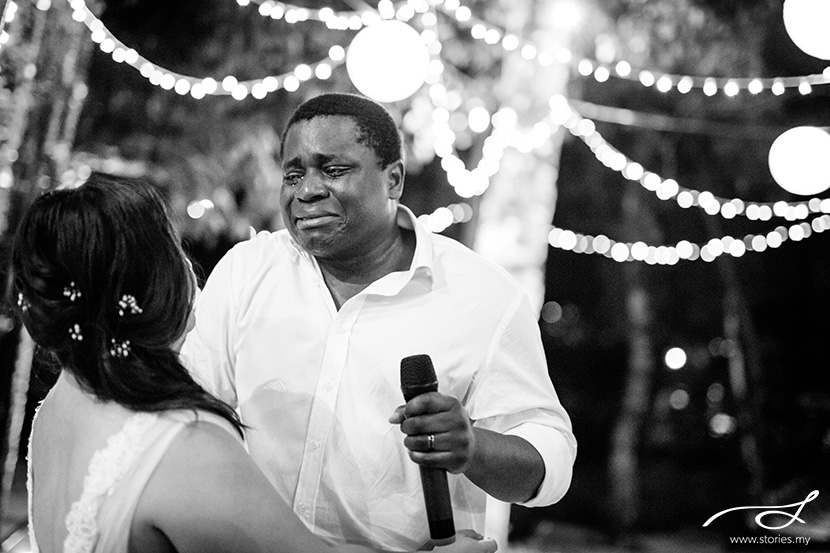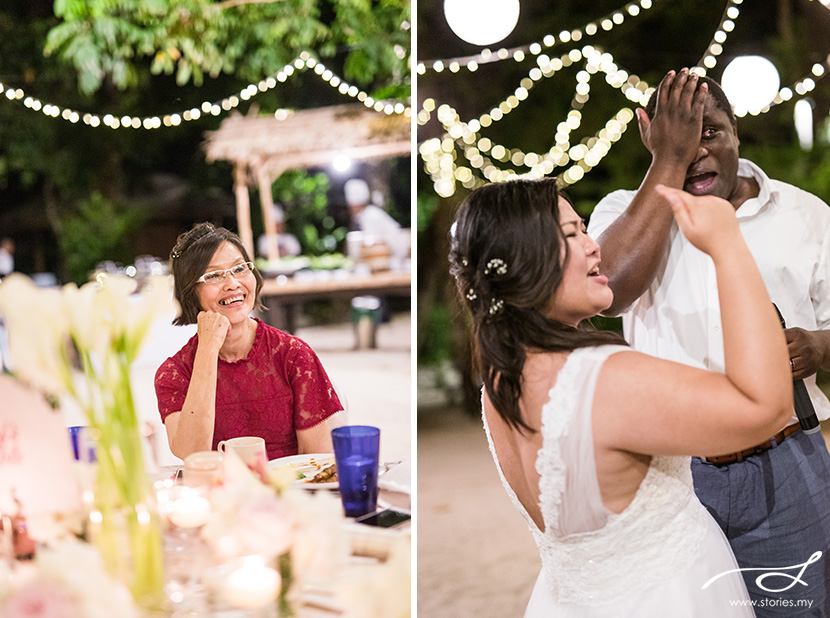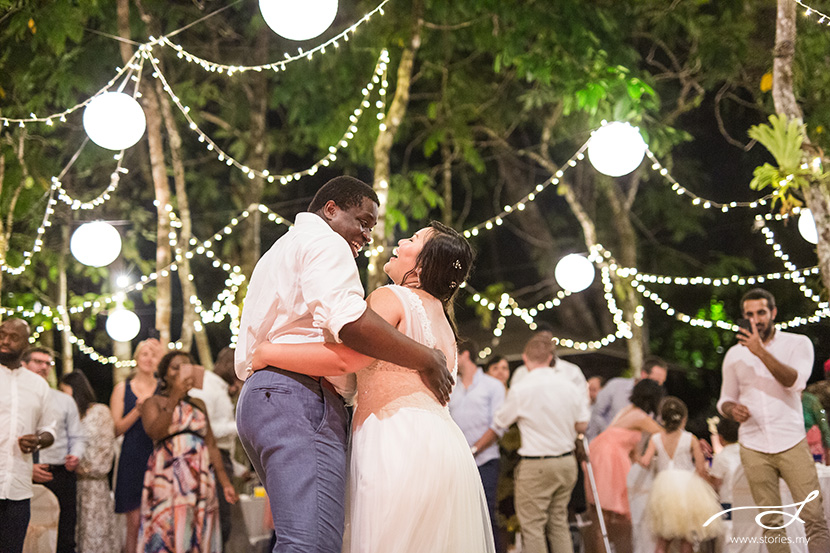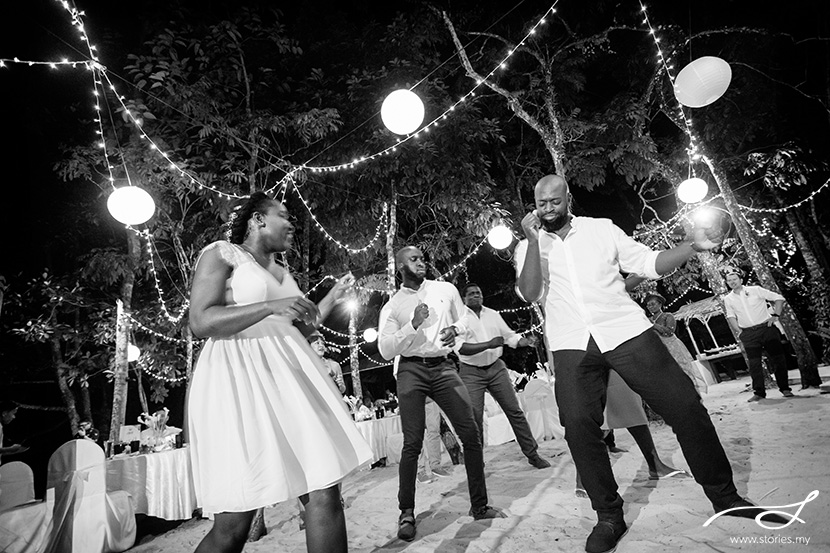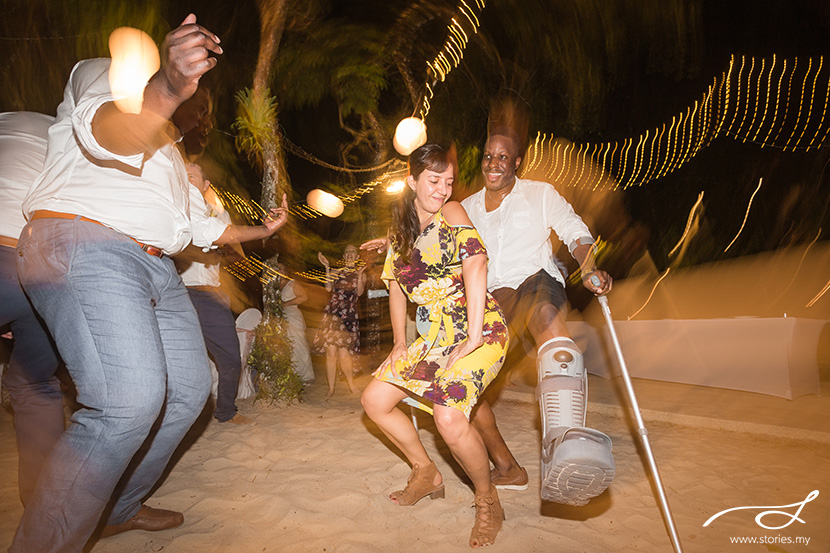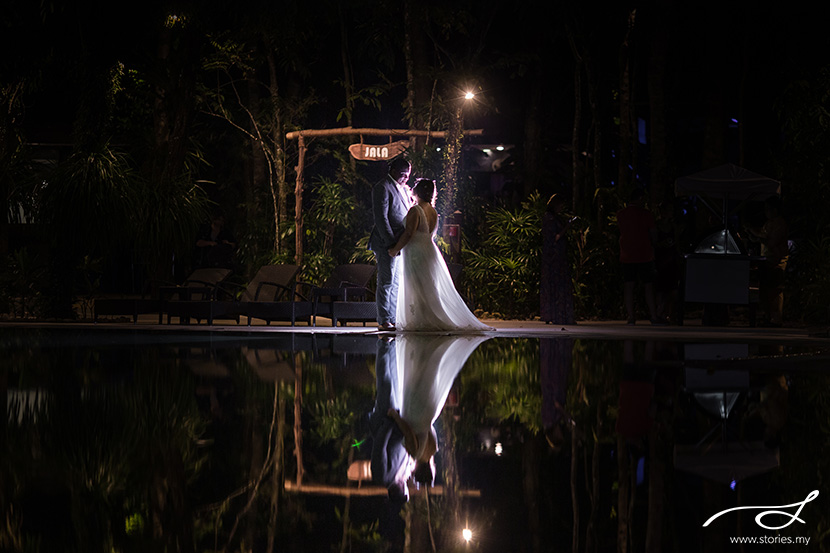 We had lots of fun creating this E&E image for them by running on the beach with the light from our handphone! Congratulations, Ese & Enjee, we are so pleased to be part of your beautiful day. Don't forget to watch their wedding video highlight below.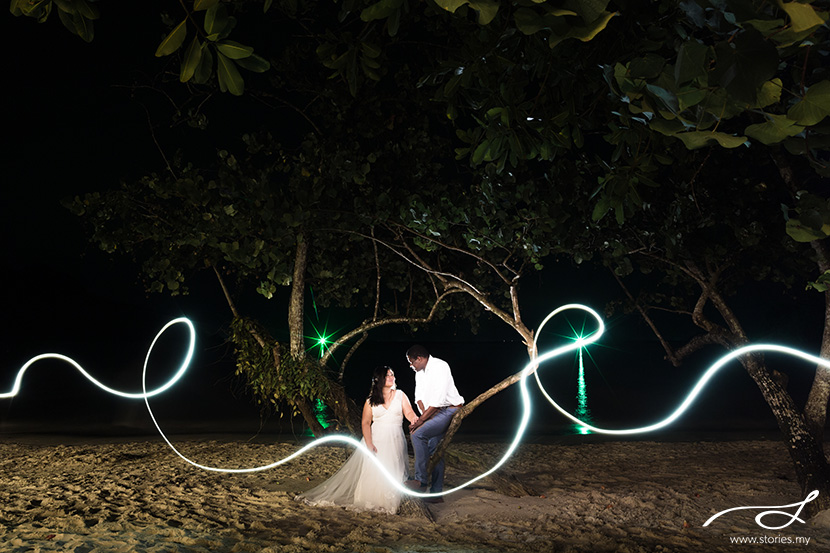 Credits:
Wedding Gown: Isabella Grace (Lusan Mandongus)
Ceremony Location: The Andaman, Langkawi
Stationery: Origami Fox Wedding Stationery
Photography & Videography: Stories team (Grace, Jennifer, Chi Yin, Delvin & Abigail)