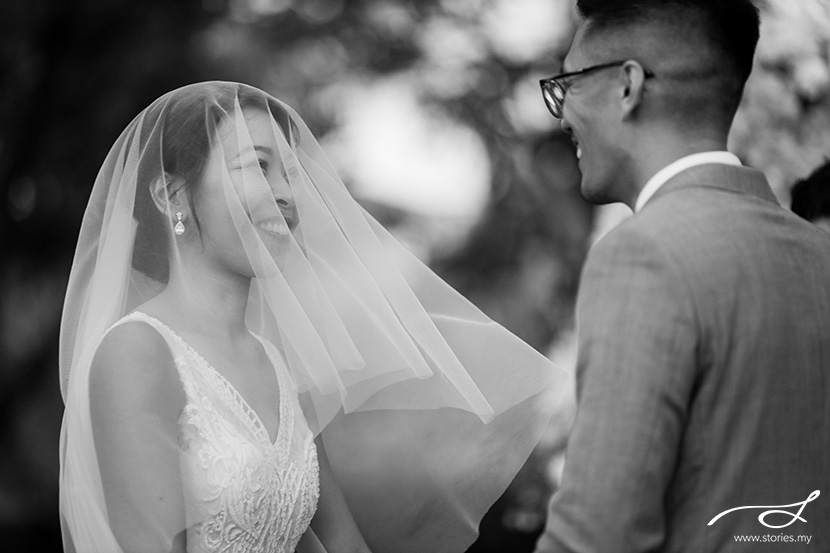 I have been meaning to write this post for quite a number of months! Jamie, our team's talented photographer finally said "I do" to the man of her dreams, Joseph. It was a meaningful wedding for me because I love these 2 people very much as we gotten quite close through the years. Joseph was our housemate for quite a long time until the wedding, and our children loved his playful nature. It was really an honour to be asked to photograph their portraits after the wedding ceremony ended. After the ceremony ended, the heavens opened and there were showers of blessing at the venue (actually, it felt like a storm) but thankfully, the rain stopped for us to take some these images before sunset.
K'Seena House is a very pretty place for pictures, and it was my first time there. I loved how Joseph's corsage was replaced with a rope, since the both of them are avid rock climbers! What a joy it was for us to witness Joseph and Jamie's wedding!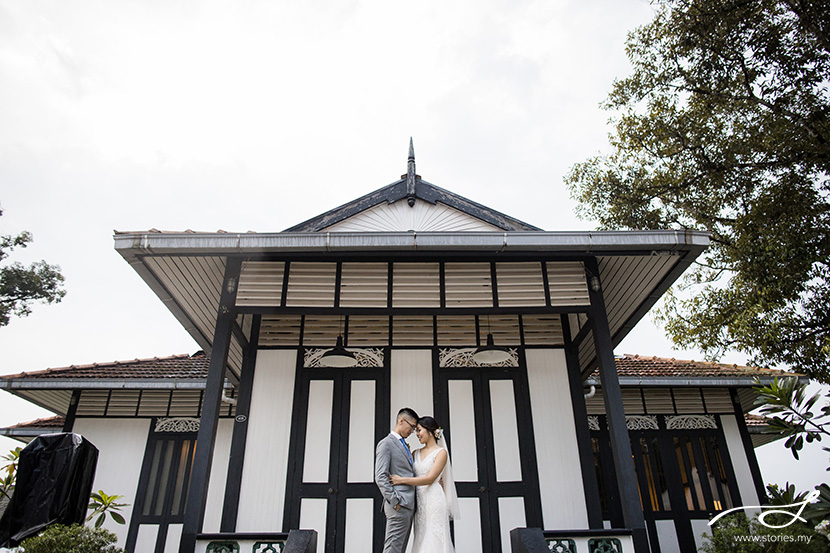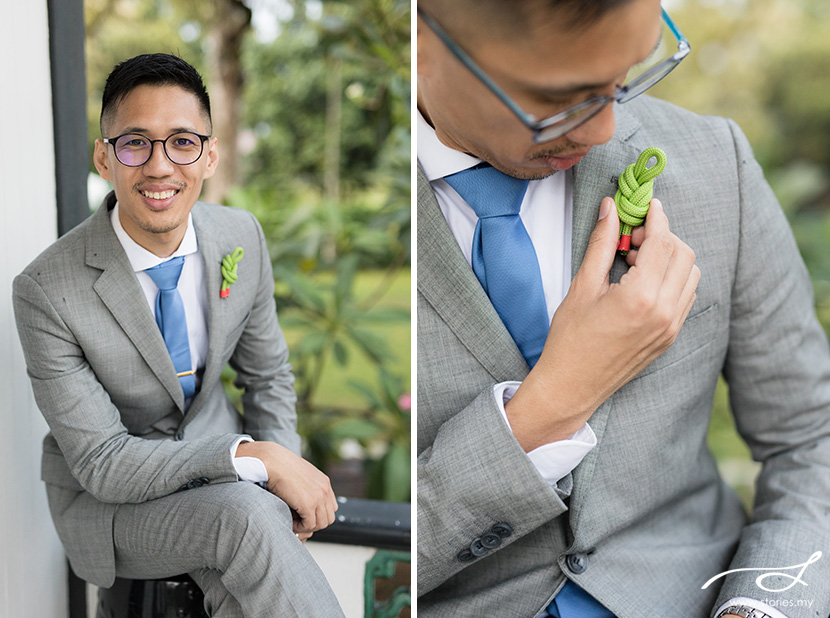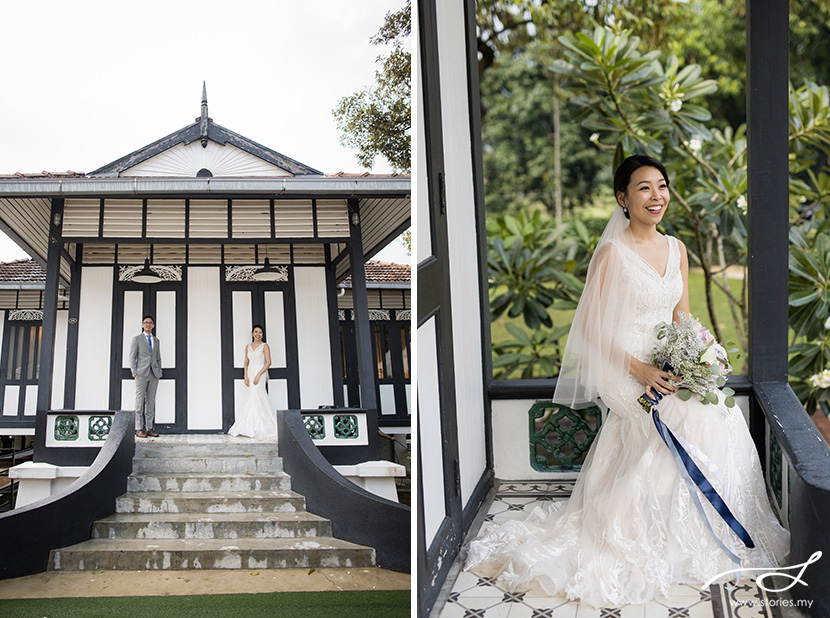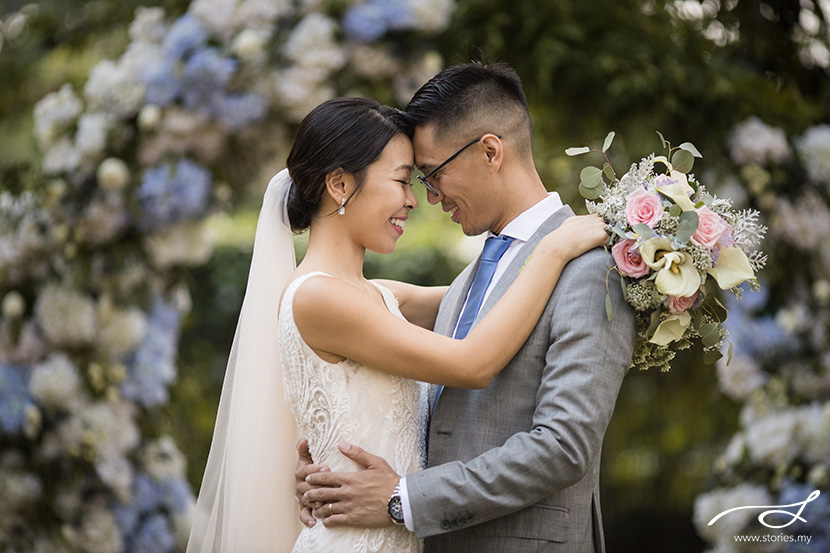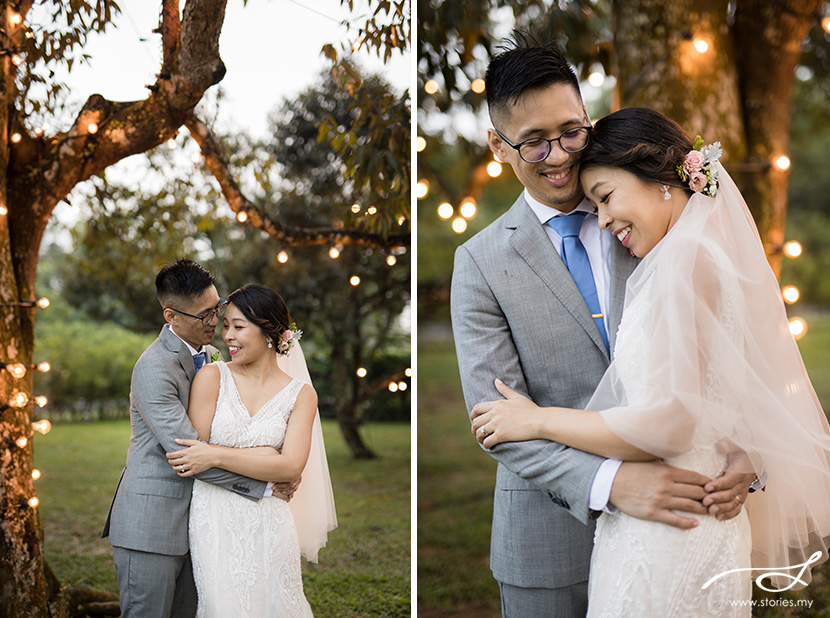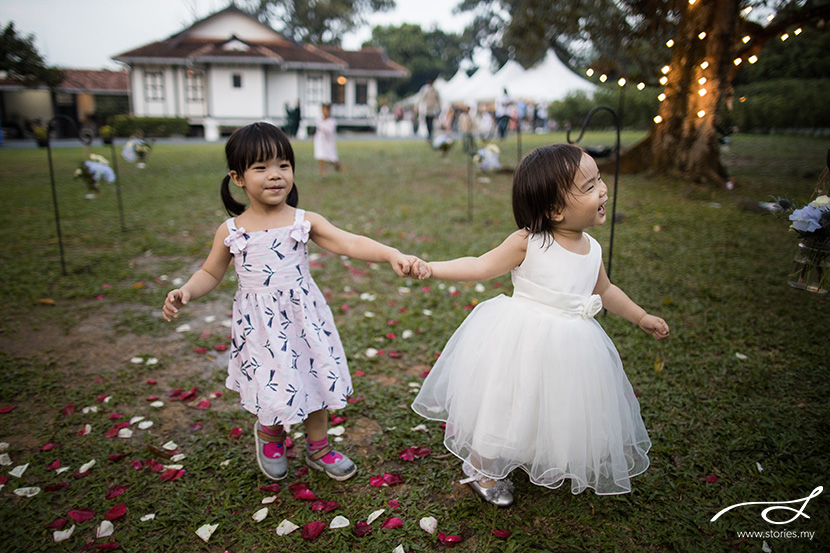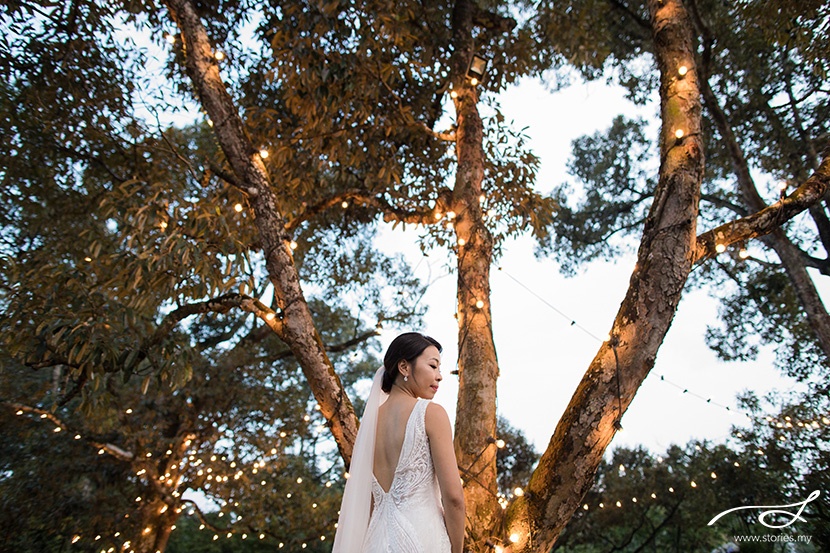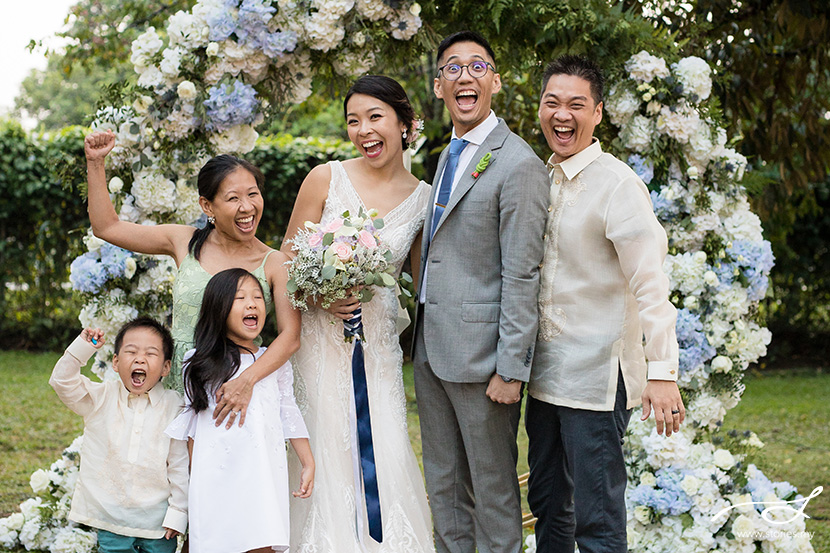 Our 'family' photo – we look more Filipino than Joseph.
Credits:
Location: K'Seena House
Photographer: Grace
Hair & Make Up: Ben Bernard
Wedding Gown: That White Dress