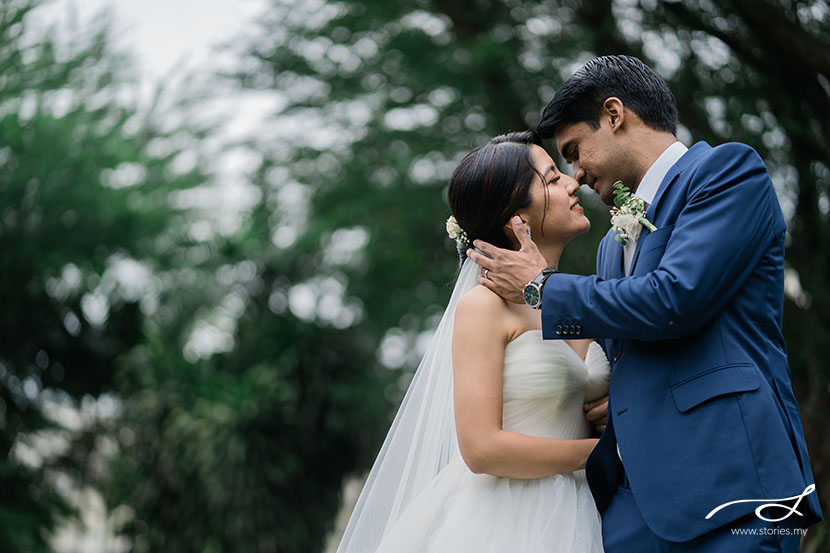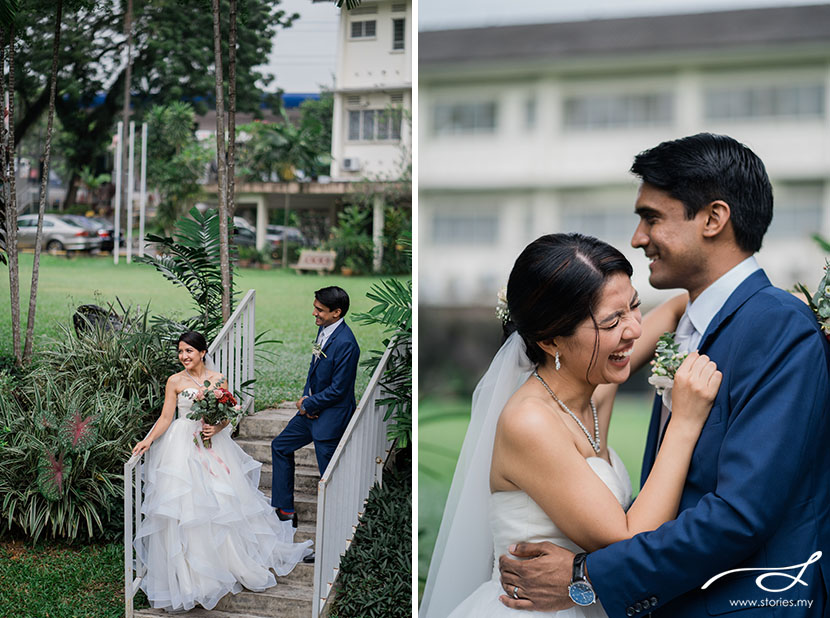 Daniel and Prisila's fate was brought together by a dental visit. She was a practising dentist and he was her patient. He needed to see a dentist urgently one day and got her number from a mutual friend. Making the appointment just the night before, he told us, "From her profile photo, I realised she was hot!"
He didn't have another reason to see her after that appointment but she definitely lingered on in his mind after. "She was very professional yet ever so sweet and gentle. She put on a surgical mask and started treating me. All I could see were her eyes and I couldn't help staring. I distinctly remember being mesmerised by them. I remember having drinks with some close friends that evening and telling them about how gorgeous she was," Daniel recalls.

9 months later, Daniel asked Prisila to do a house call for his mother who was bedridden. After his mum got the treatment, he managed to convince her to have a quick dinner with him and that's when they started getting to know each other! Needless to say, Daniel was on his way to courting his future bride – with the keen approval of his dog too.
Their wedding spanned two full days and we got to witness and document every single moment. On the first day, there was the church wedding, dinner, and after-party! These two sure know how to have fun and so do their friends. We had a great time partying the night away with them – cameras in hand of course. We'll show their temple ceremony in another blogpost. For now, you can enjoy these and pretend you were there too!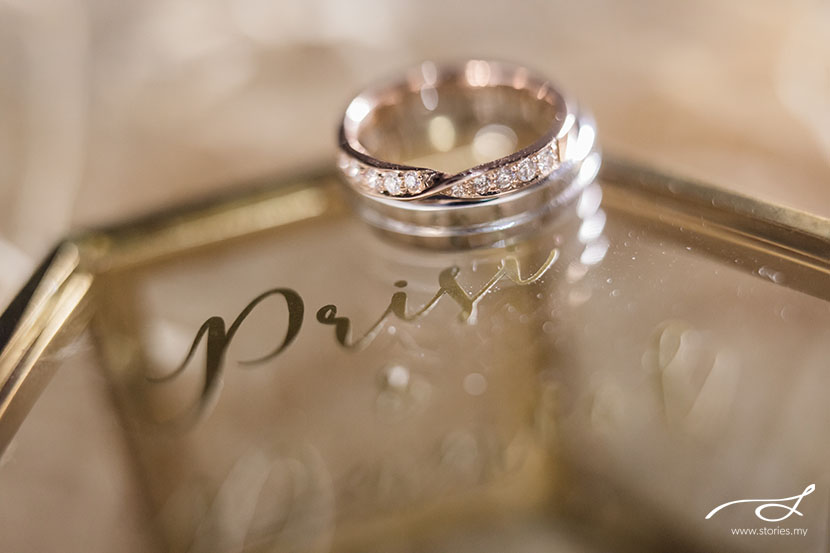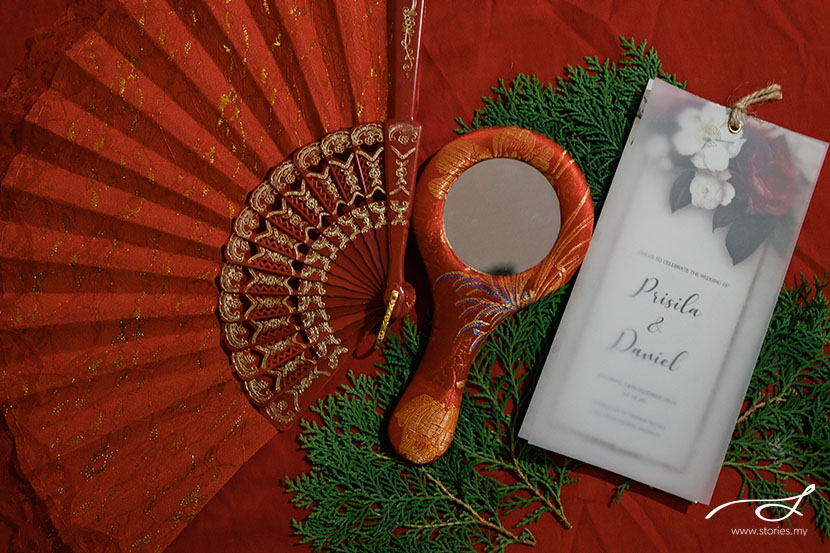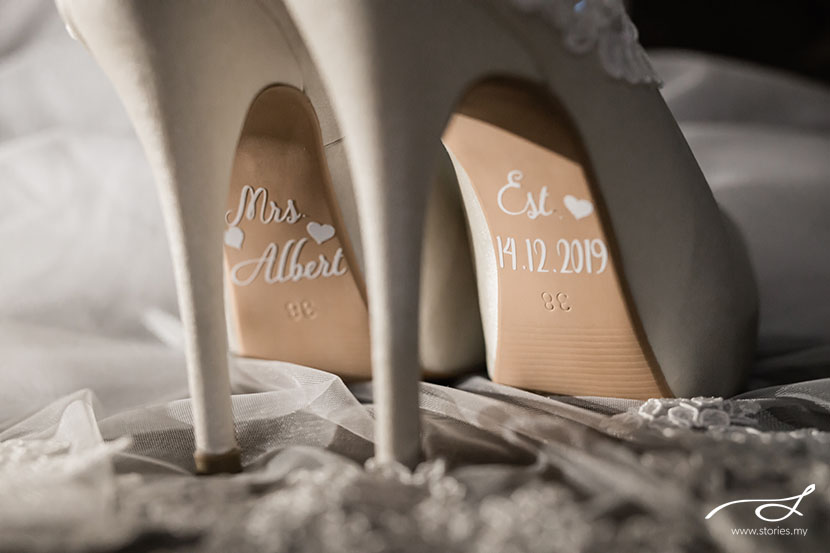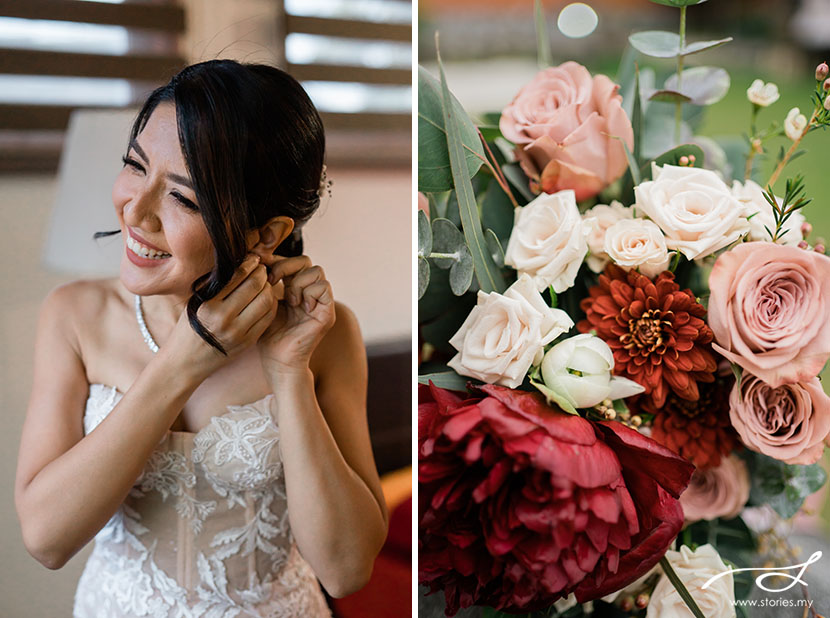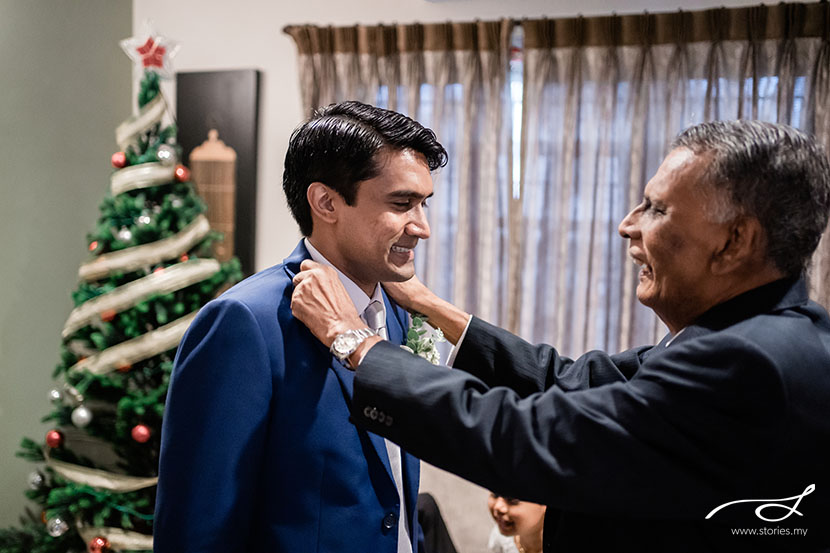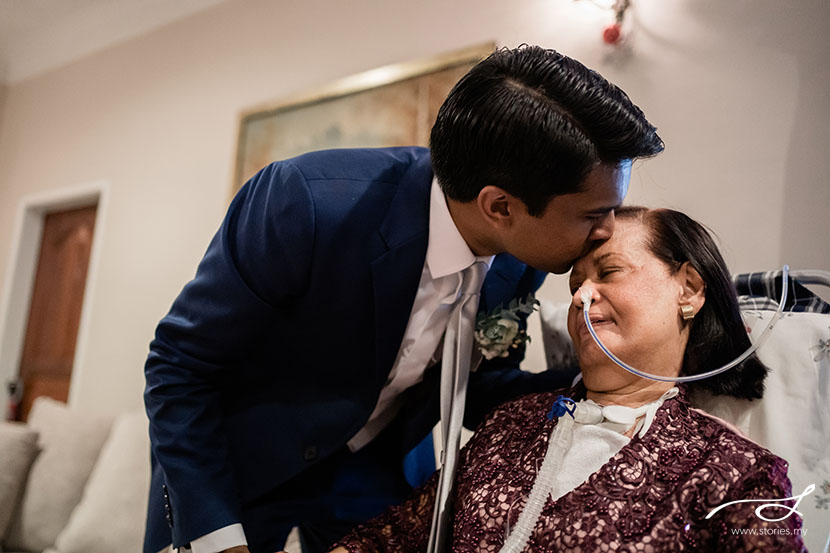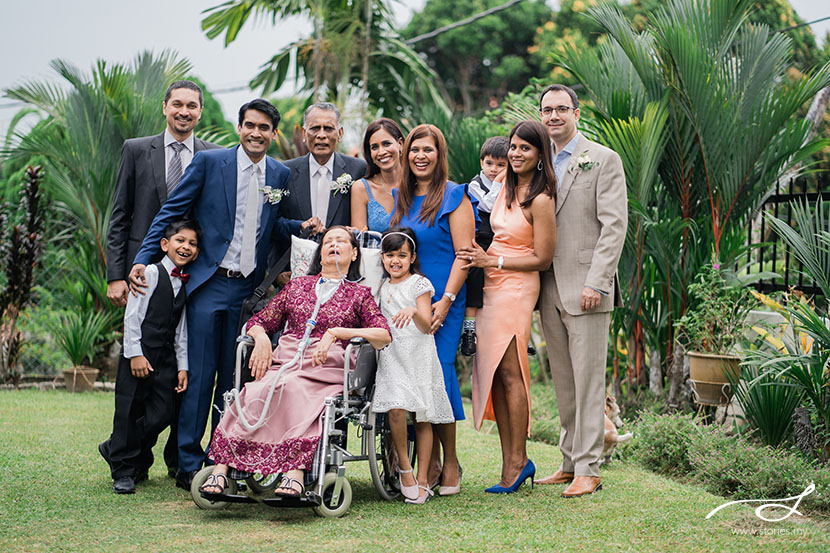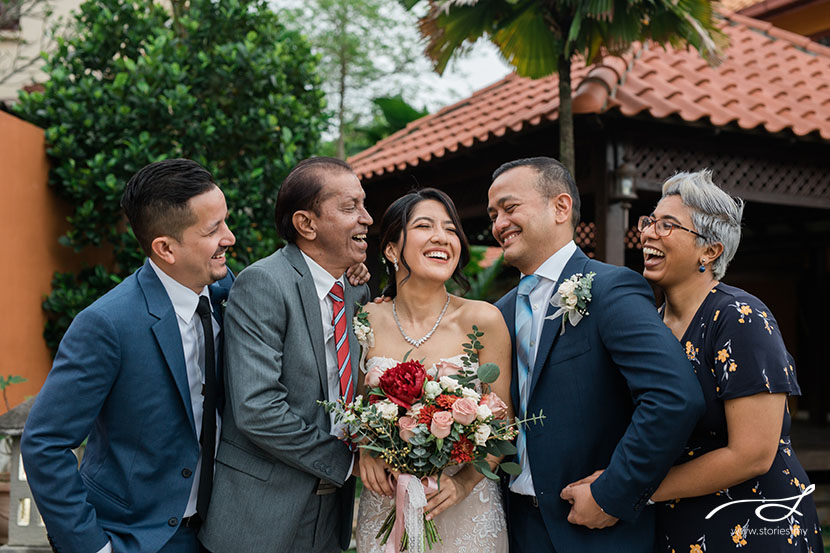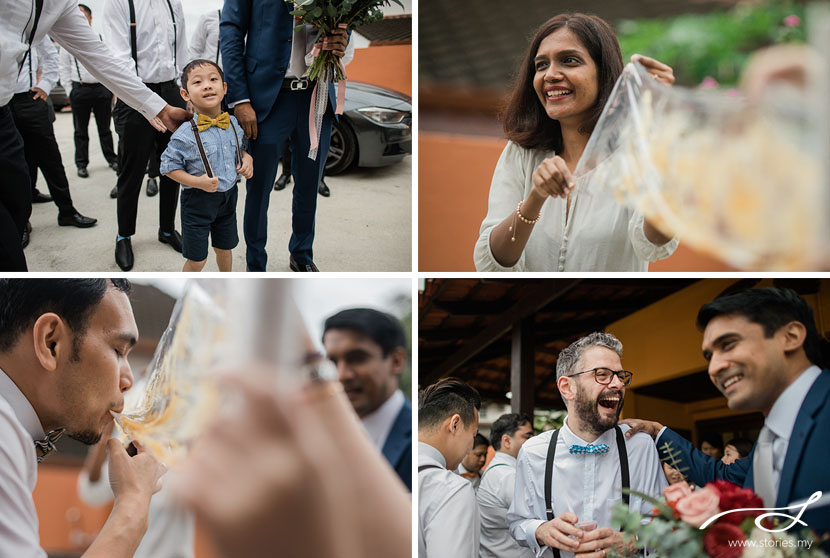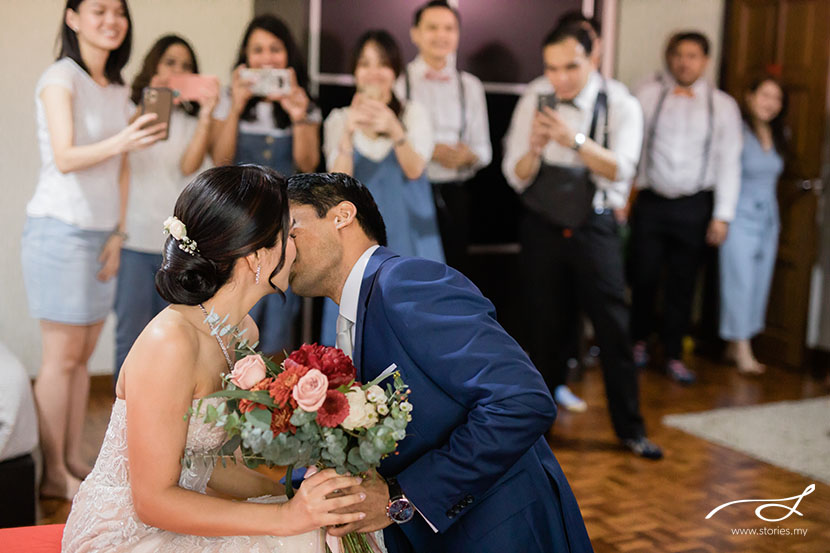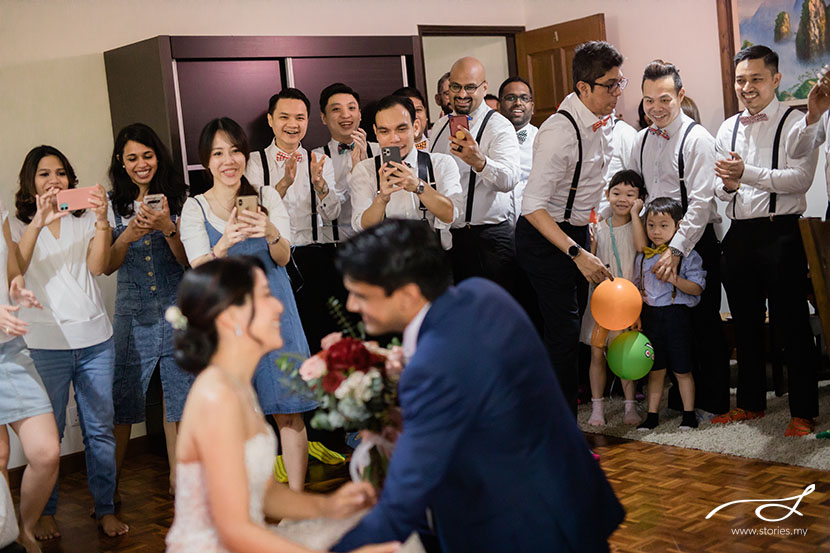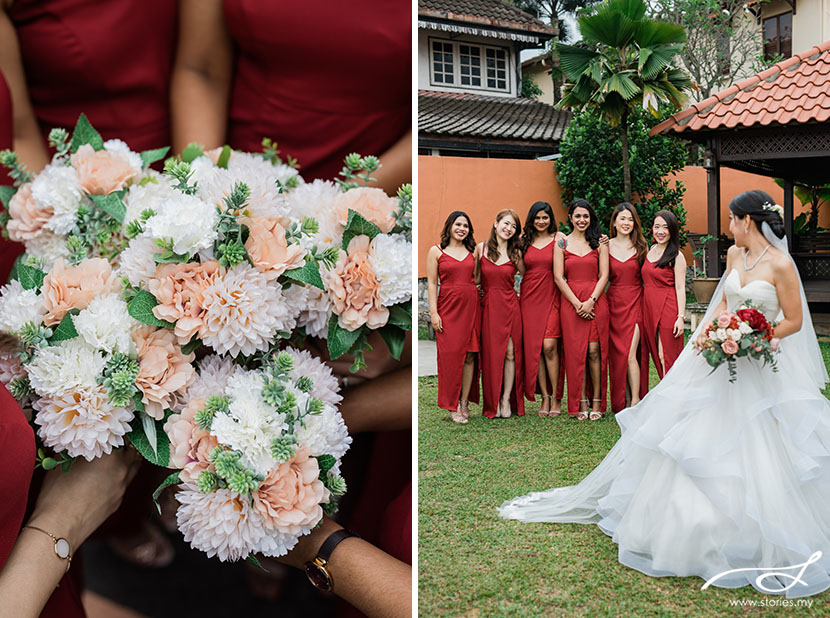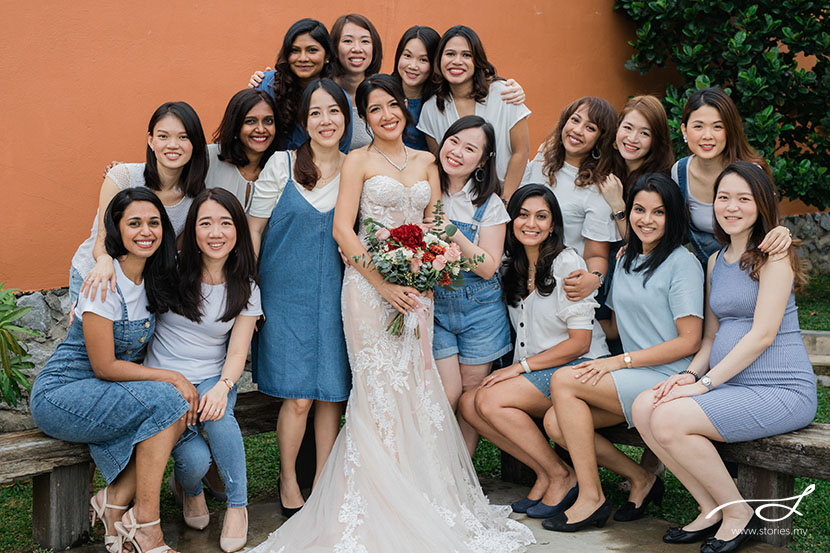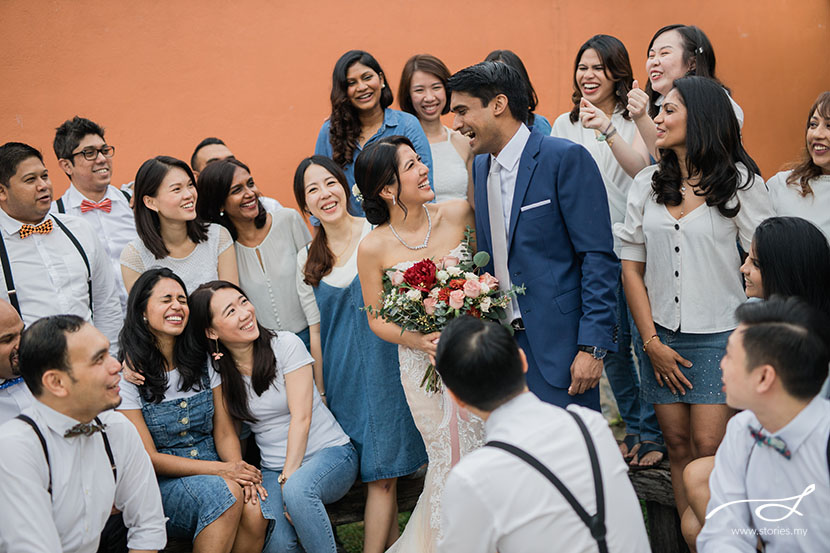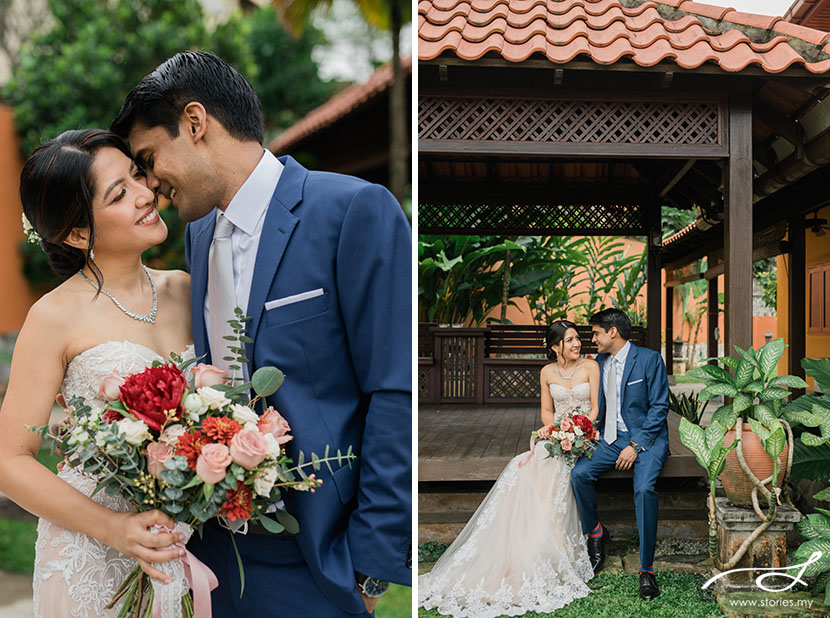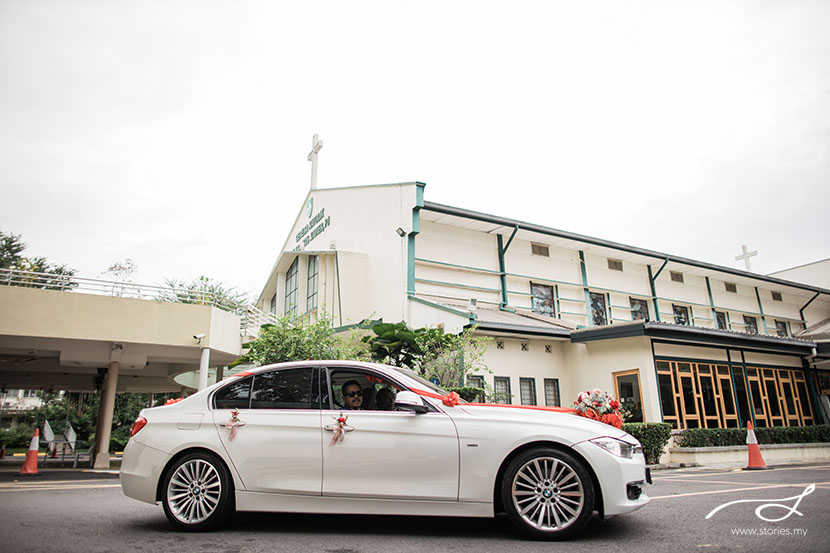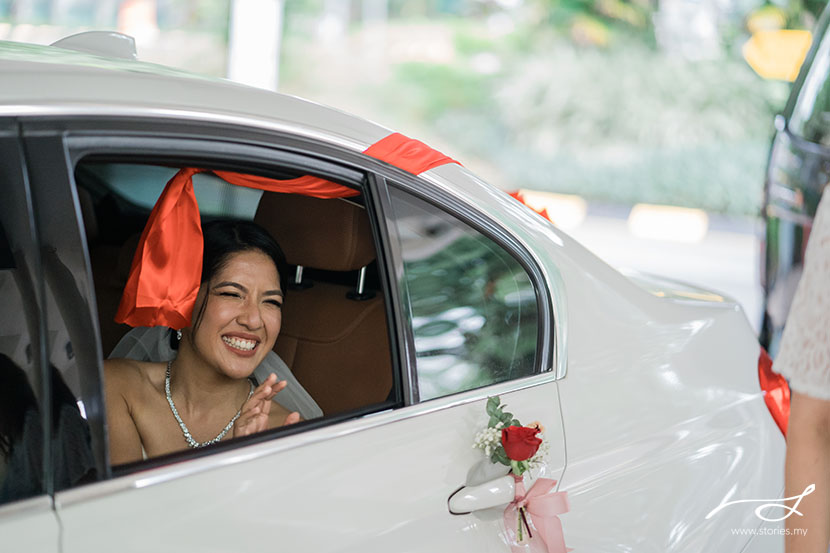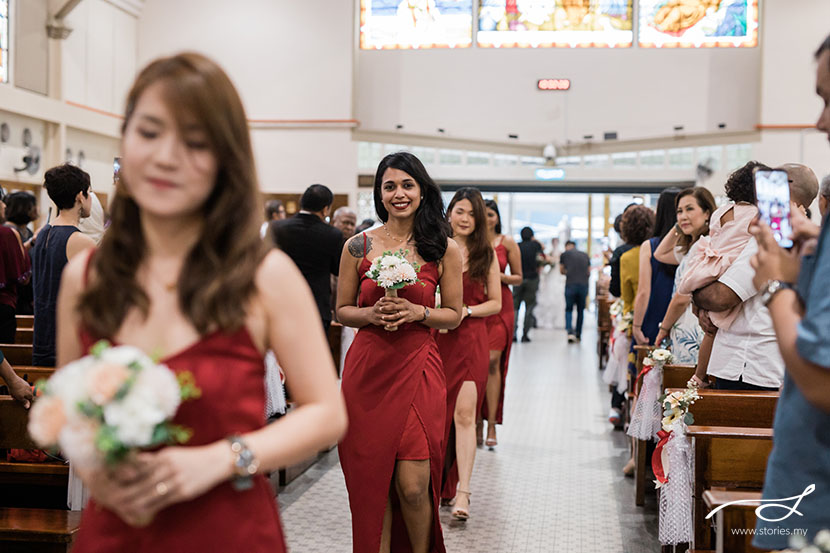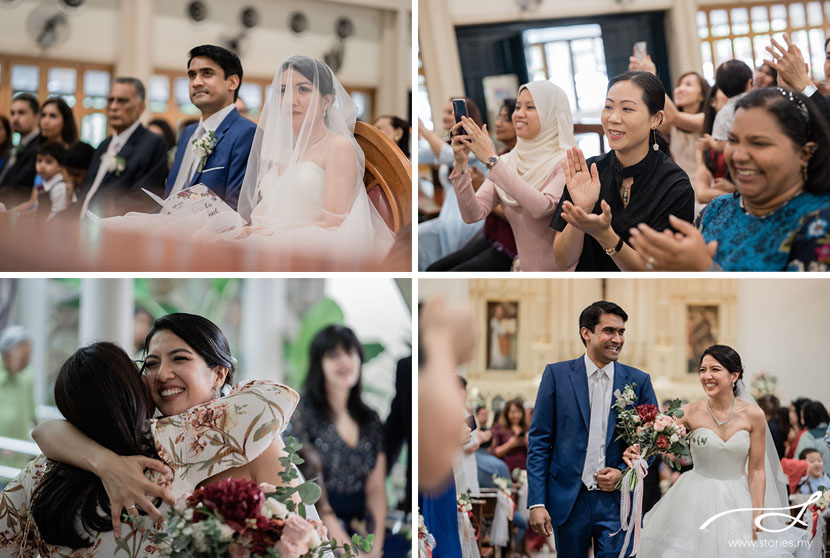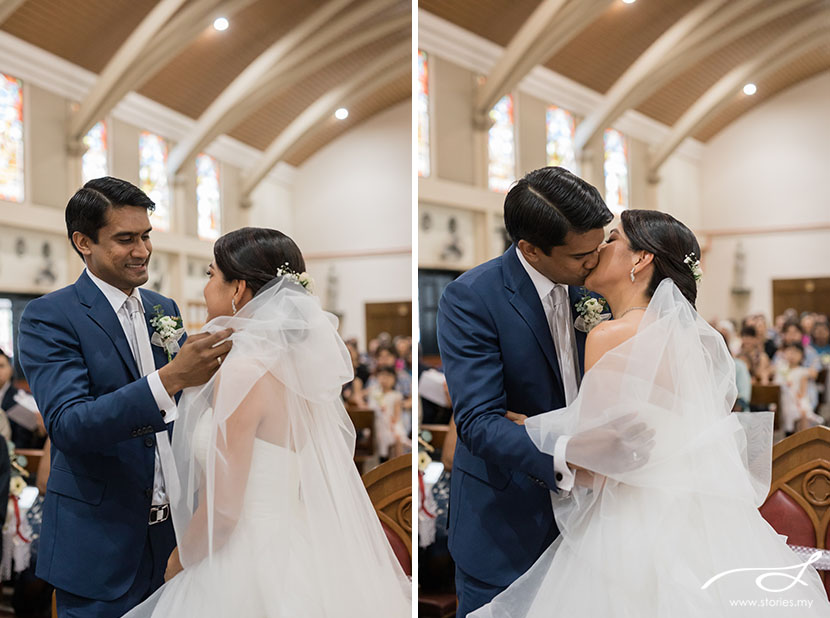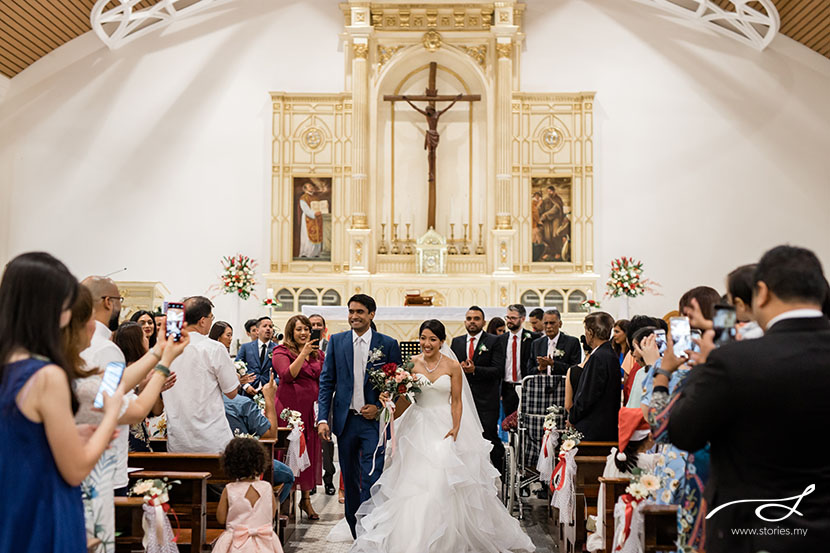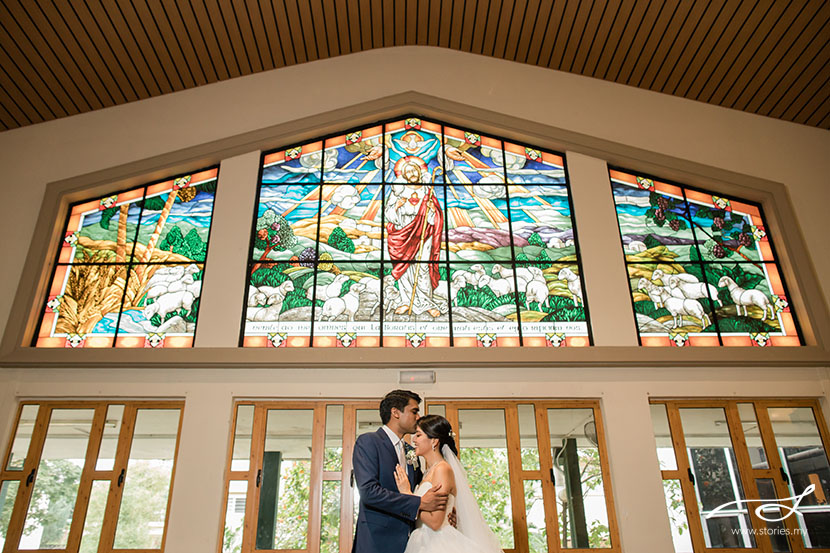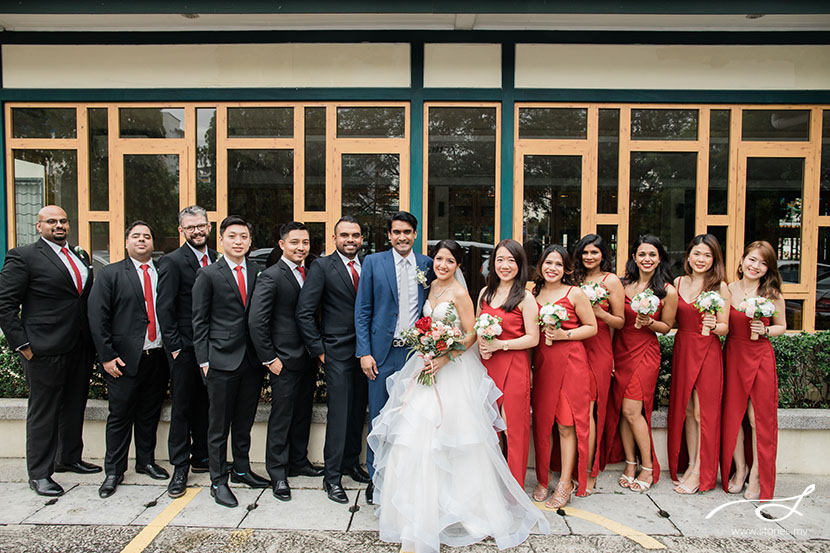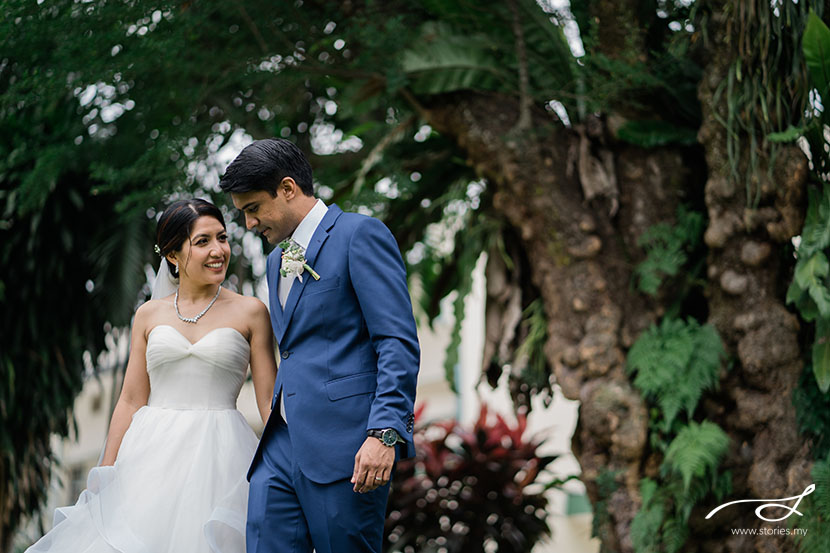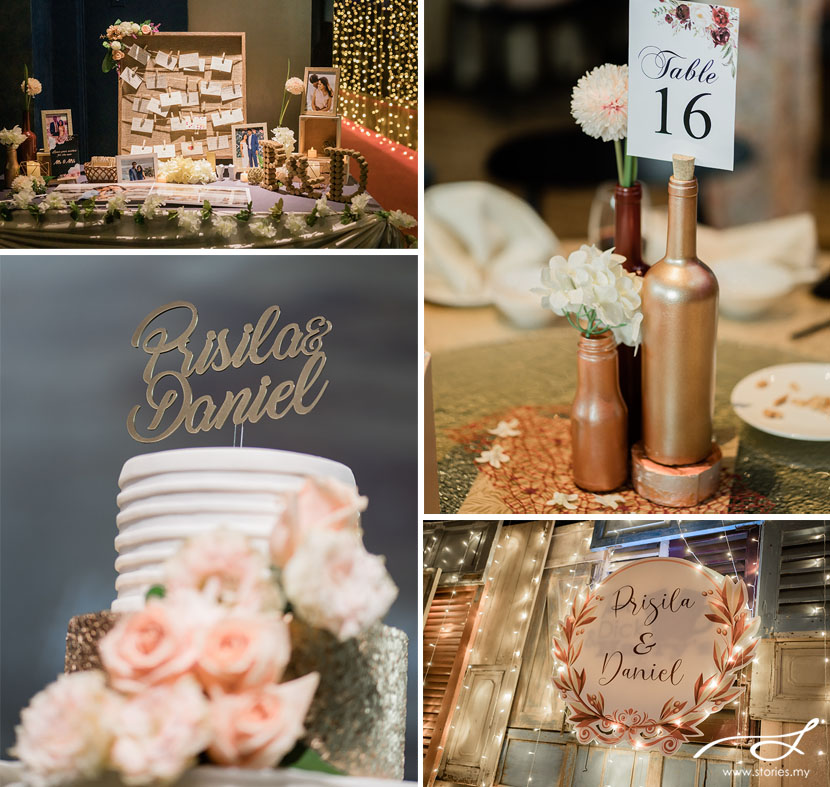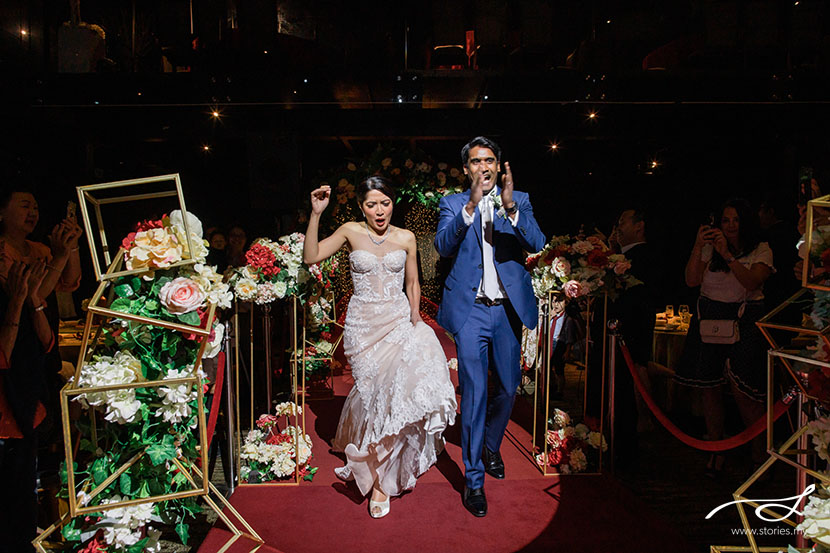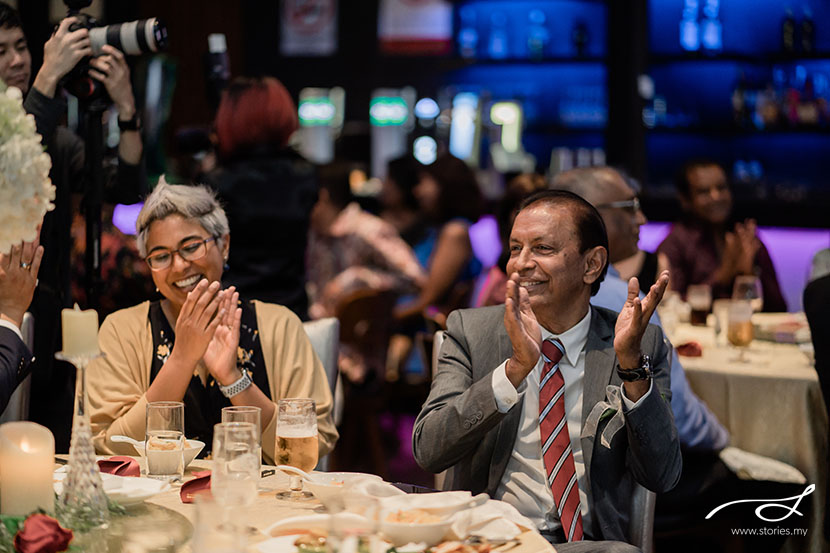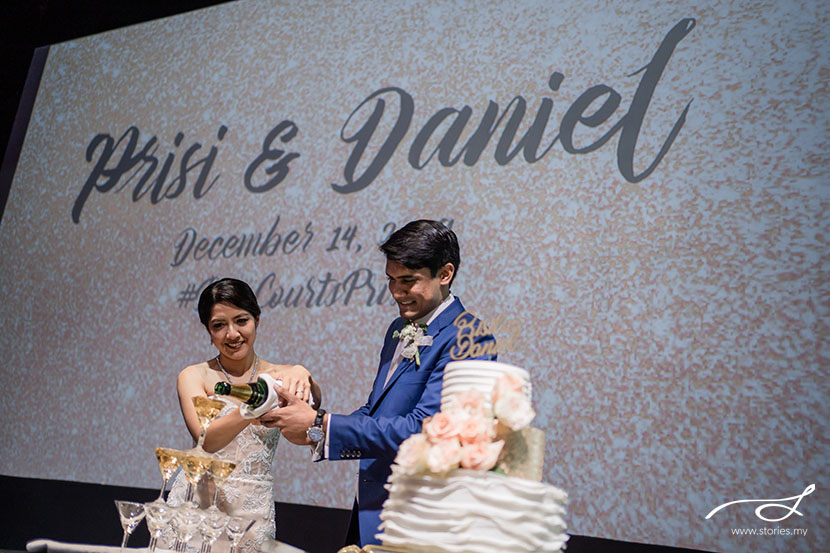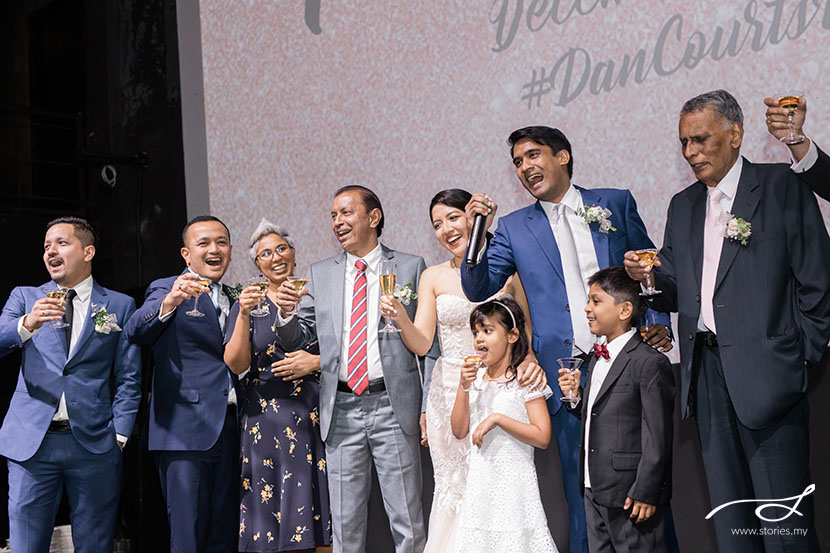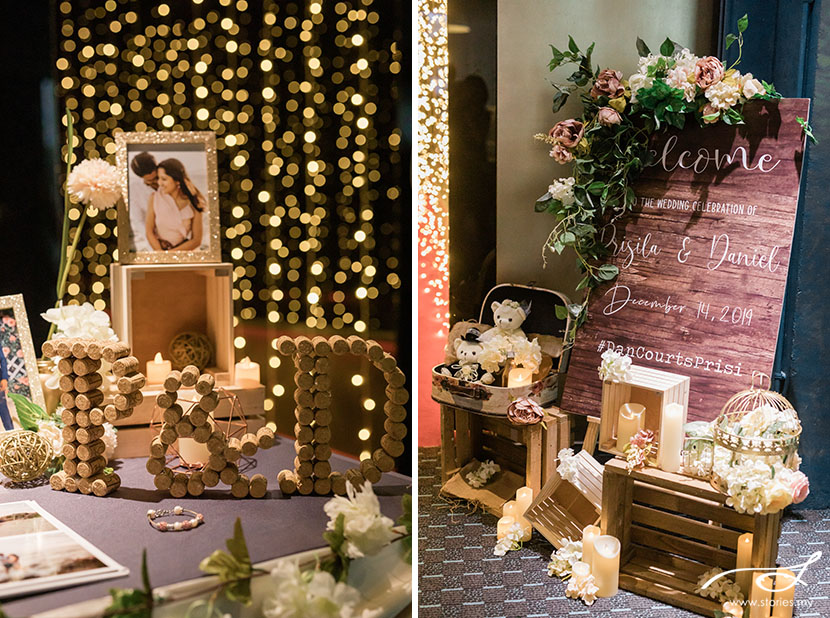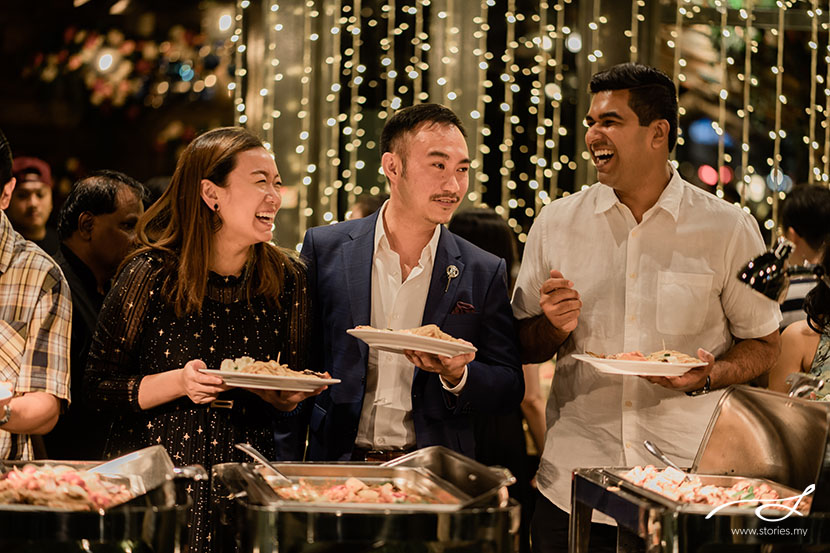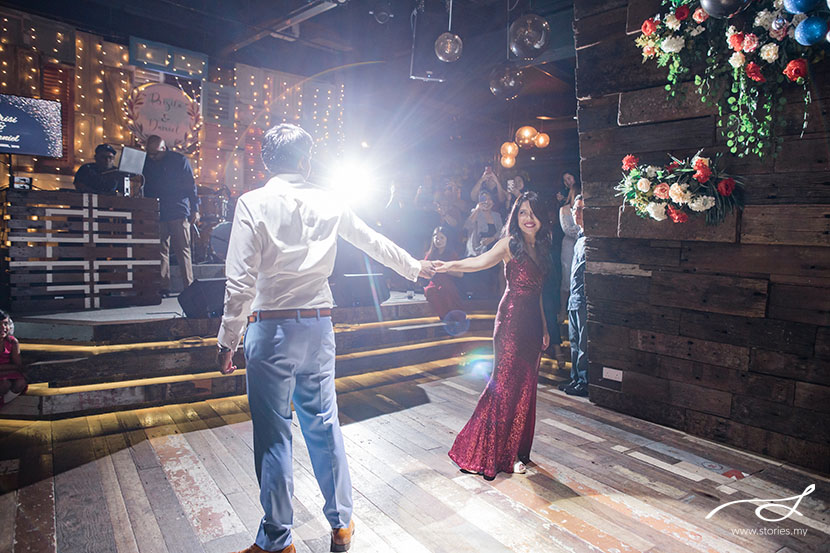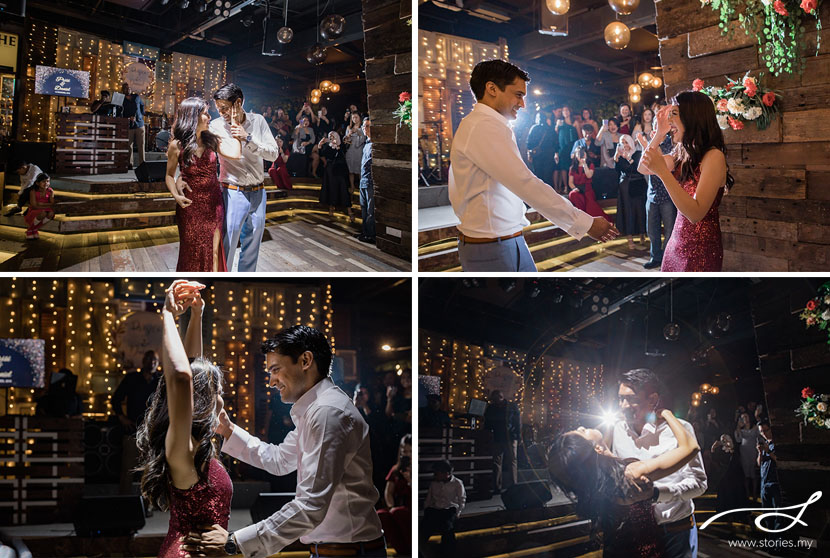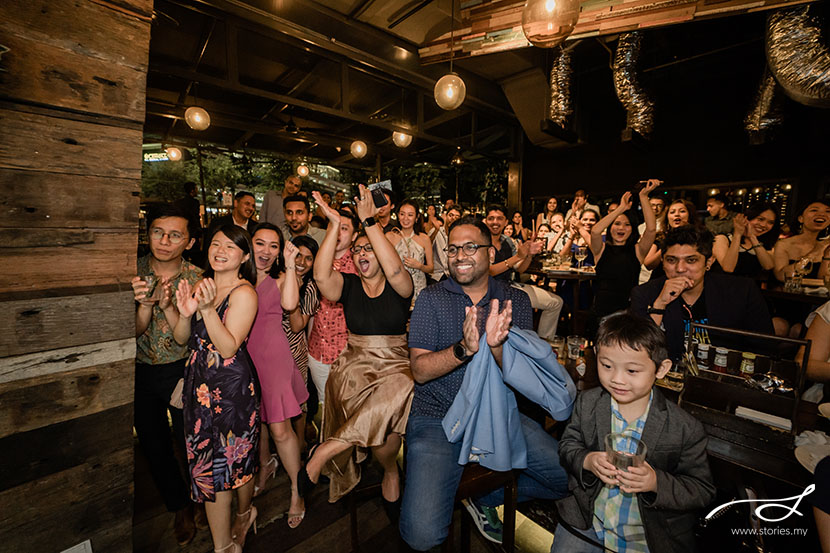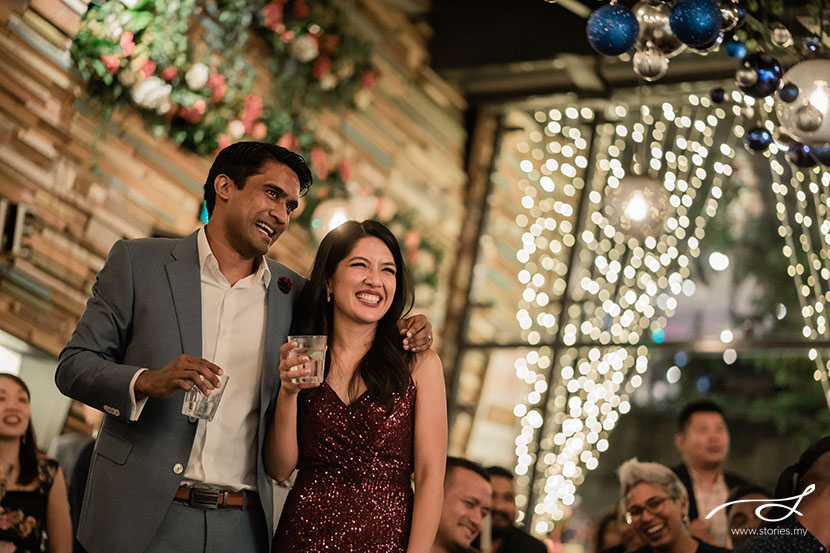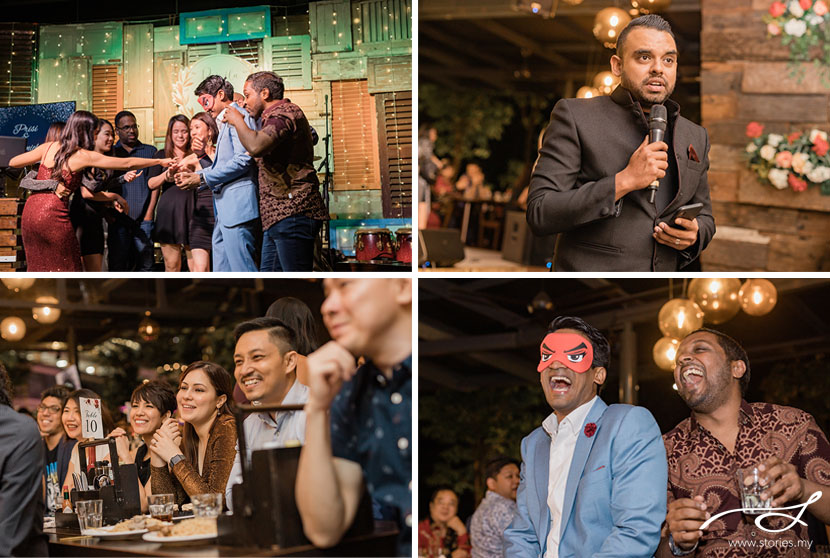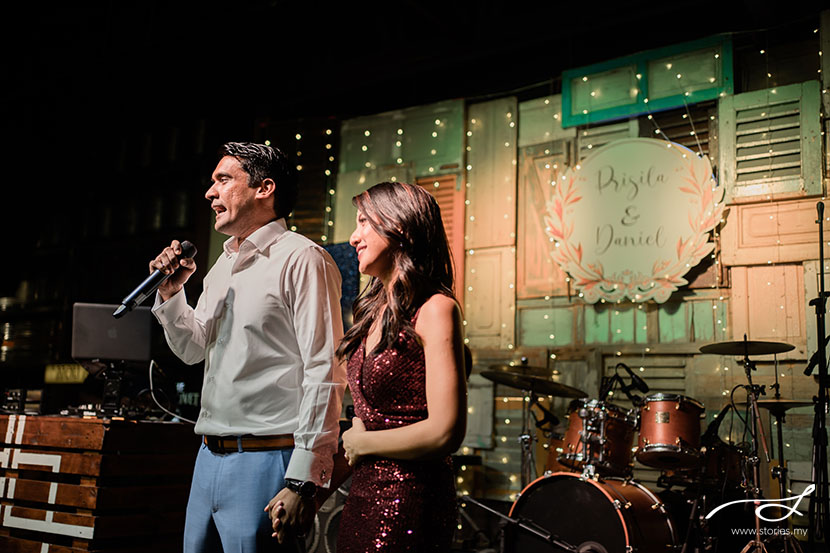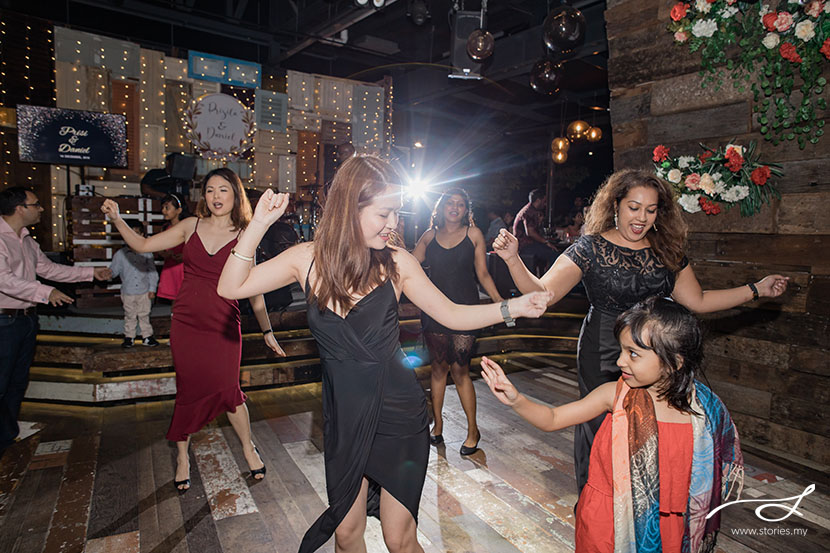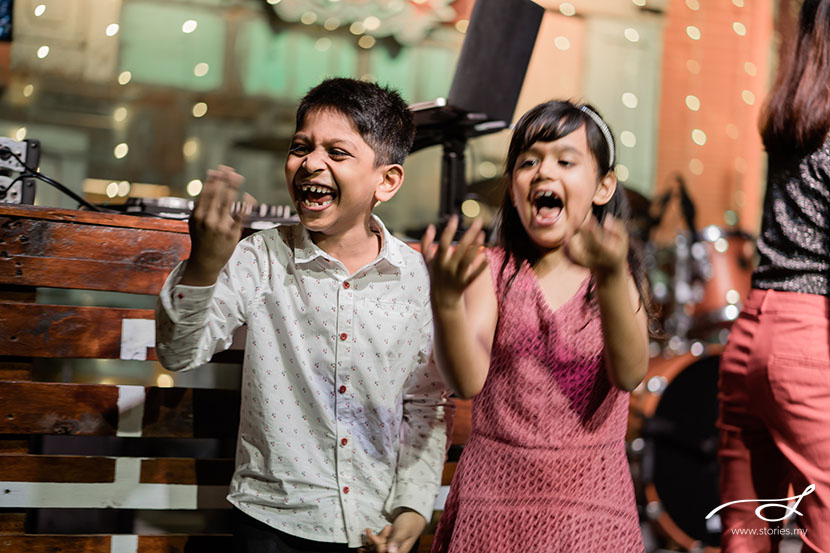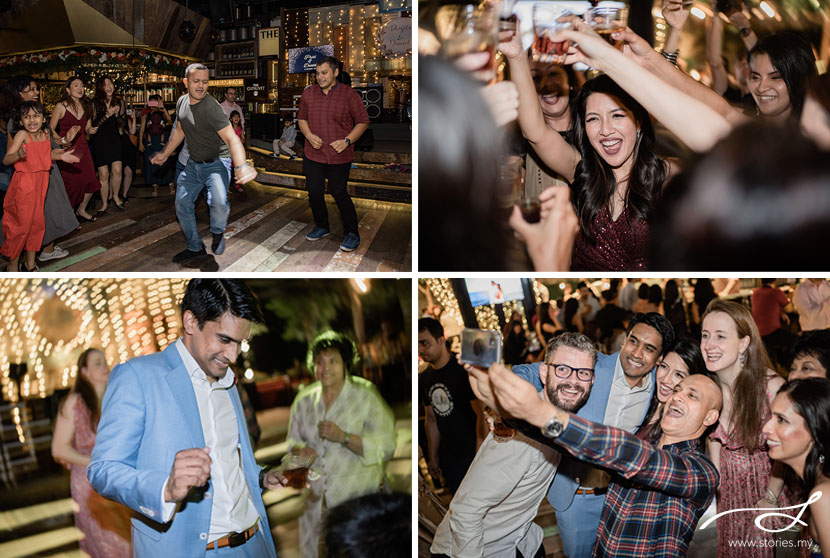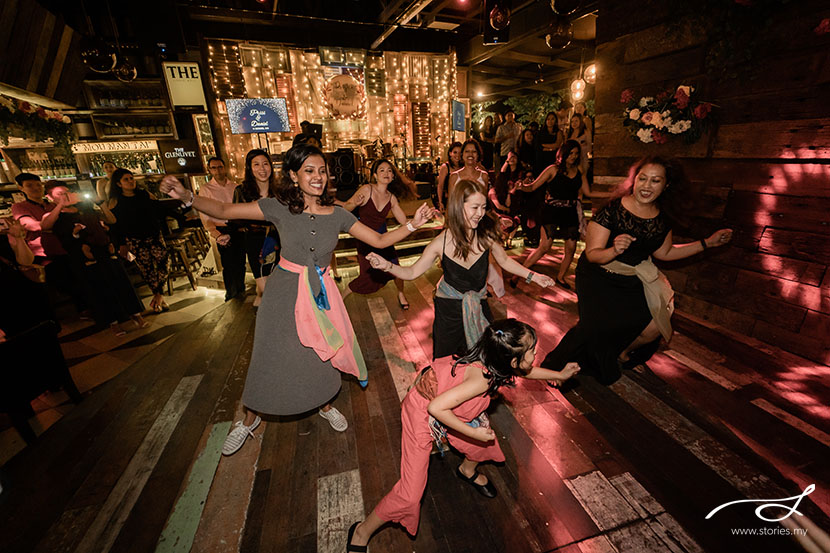 Credits:
Photographers & Videographers: Stories.my Team (Grace, Jake, Chi Yin, Abel and Choo Cherk)
Groom's attire: Lord's Tailor
Bride's Dress: Enya Mariene
Bride's Evening Gown: Glam Edge
Bride's Shoes: Christy Ng
Hair & Make Up: Mae Liew Atelier Workshop
Wedding Cake: The Family Affair Cupcakes
Ceremony Venue: Church of St Francis Xavier, Petaling Jaya
Lunch Venue: Ruyi & Lyn
Dinner party: Tom, Dick & Harry's, The Sphere, Bangsar South