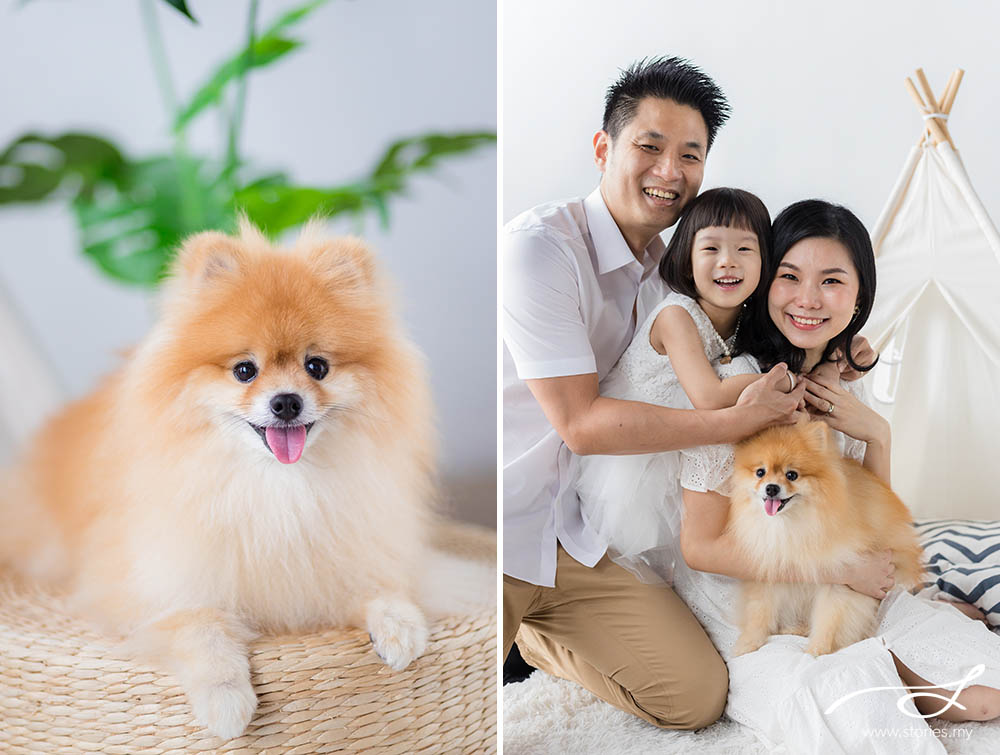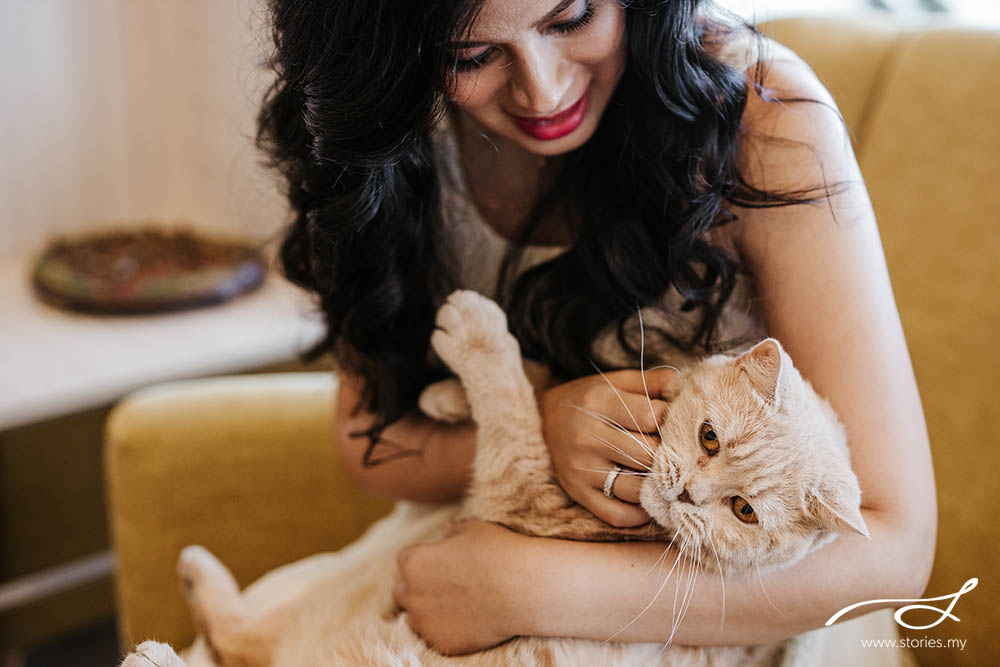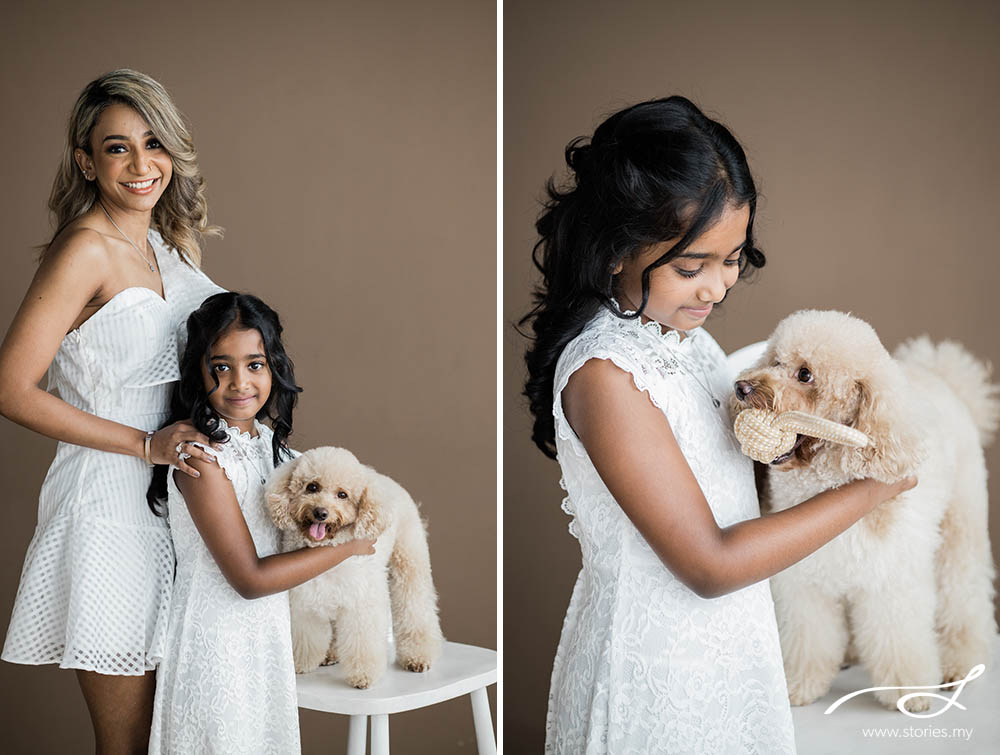 We invite all family members into our studio, including pets! Photographing pets can be quite challenging. They belong in the same category as the "terrible-two-toddlers-who-does-as-he-pleases." Instead of getting frustrated that your pet (or your toddler) doesn't behave the way you hoped, just go with the flow and take their lead! Whether you are shooting in our studio, your home or outdoors, here are some tips that would help create a better, more successful family photography session with pets.

1. Adopt a flexible mindset – There's nothing wrong with creating those Pinterest boards with 'perfect or ideal' shot ideas, but after you do so, just adopt a mindset that is determined to have fun, no matter how your pet behaves in the photography session. Whatever happens during the shoot, be flexible enough to adapt and go with the flow. You'll find that a more relaxed atmosphere makes your session more enjoyable. Animals are sensitive to your emotions, so if you are stressed, your pet will be stressed too.
2. Plan ahead – If you have a hyper-active dog, you might want to tire your pet first before the session so that he will be more calm and sit still for longer during the session. However, if your session is outdoors and you want fun, active images of your pet, then work around a timing that fits your pet's rhythm. Part of planning ahead also involves preparing a list of items that you think would be helpful for the pet, like a pet pee pad, diapers or a little bed.
3. Reward your pet – What motivates your pet to sit still? Or perhaps to play? You could consider bringing treats or toys that could be used during the session. For a dog, this could be delicious treats, a toy bone, or simply your love and attention. For cats, it could be a feather toy or catnip. Remember, these "models" deserve a treat for good behaviour!
4. Speak calmly – "Siitttt…. I said sitttt! Come here… no wait, don't go there!!" A barrage of excited, high pitched instructions can confuse your pet, or worse, scare them off. You can use hand signals to gesture for them to come over, or speak calmly during the photo session. Avoid over-calling your pet's name, because the more you do it, the more likely he is to tune out. (The same goes for kids!)
5. Work with your pet's personality – If your pet generally dislikes people and tends to be fierce around others, it would be a good idea to keep your pet close to you, perhaps with a leash. Our photographers can keep that distance too by shooting with longer lenses that allow us to "get closer" from afar.  Tell us more about your pet so that we are prepared before the session!
Contact us if you'd like to book a family portrait session with your pet!