Photographers: Grace & Johan, assisted by Eric Ooi
Make Up: Lee Kuen
Wedding Gown Boutique: Lasposa Bridal Gallery
Dinner Reception: One World Hotel, Petaling Jaya
Dinner Entertainment/Band: Love Story
Wai Kien and Jean have seen each other grow, literally. They have been childhood friends since kindergarten, primary school, secondary school and then college. I guess Wai Kien had lots of time to admire Jean from afar! Especially since she is a gorgeous girl. But their relationship only turned from friendship to courtship during their time in Taylor's college, when they started to carpool to college together. Then a looong four years of long distance relationship as they left to study in different continents.
Even those four years couldn't keep them apart, and now Wai Kien and Jean are happily married childhood buddies.
I had so many favourites from this shoot, I can't help but post waay too many photos! In every shoot, I look out for special things in the couple's home that can be photographed. Like this vintage looking cassette player/radio that is in Jean's room.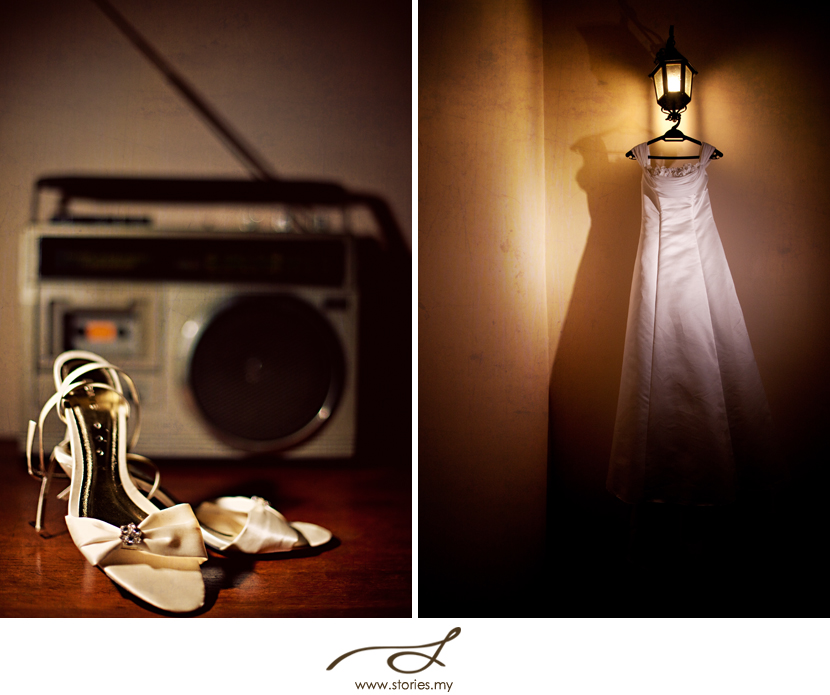 Or this gorgeous mirror reflecting Jean's beauty.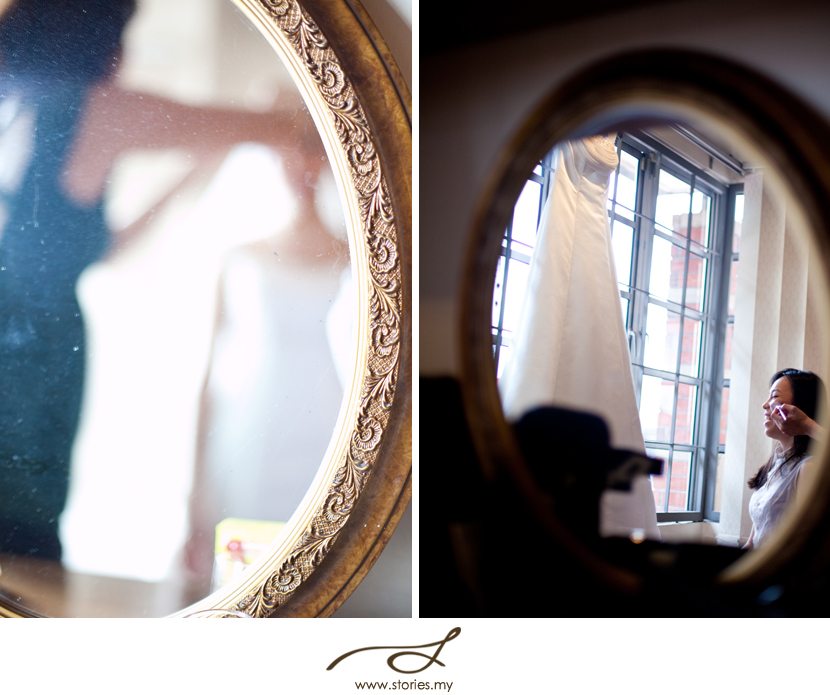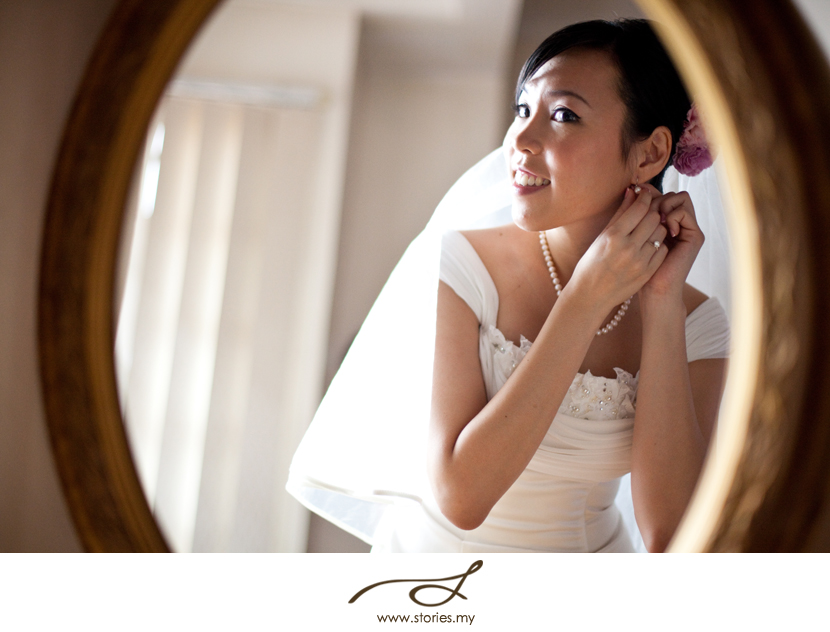 Or this awesome rattan chair that is begging to be sat on.