Photographers: Grace & Weiming
Videographers: Alex & Monica
Wedding Gown: DUMC wedding ministry
Groom's Suit: Alex's suit
Make up & hair: Grace Wang (bride) & Katy K'ng (bridesmaids)
On the 19th of July, Alex and I received a phone call from Pastor Margaret of our church. It was a call for help. Two Myanmar refugees, Zwe and Stellar were about to start their new lives as husband and wife, and they needed some help with the wedding.
If you did not read the background story as to how Alex and I got involved with this wedding, you'll need to do that in order to fully comprehend this post.
So at 10.30pm on the 20th of July, Alex and I drove to church for the wedding ceremony. I was elated to see the bride looking so radiant in a white bridal gown, provided by DUMC's wedding ministry. Amazingly, some months ago, someone had donated a handful of second hand wedding gowns to DUMC. Considering Stellar is a really petite girl (about my size, 5 feet!), it was miraculous that she managed to find a gown that fit her perfectly (ok maybe it is a tad bit long). Now if only my wedding gown was not in a box somewhere, I could have loaned Stellar my gown and the length would have been perfect.
If Zwe had chosen to wear Alex's wedding suit, that would have been pretty weird, to see someone else in my gown and in Alex's wedding suit! (not that I would have minded).
But Zwe chose one of Alex's beige suits instead, and I think he looked smashing in it!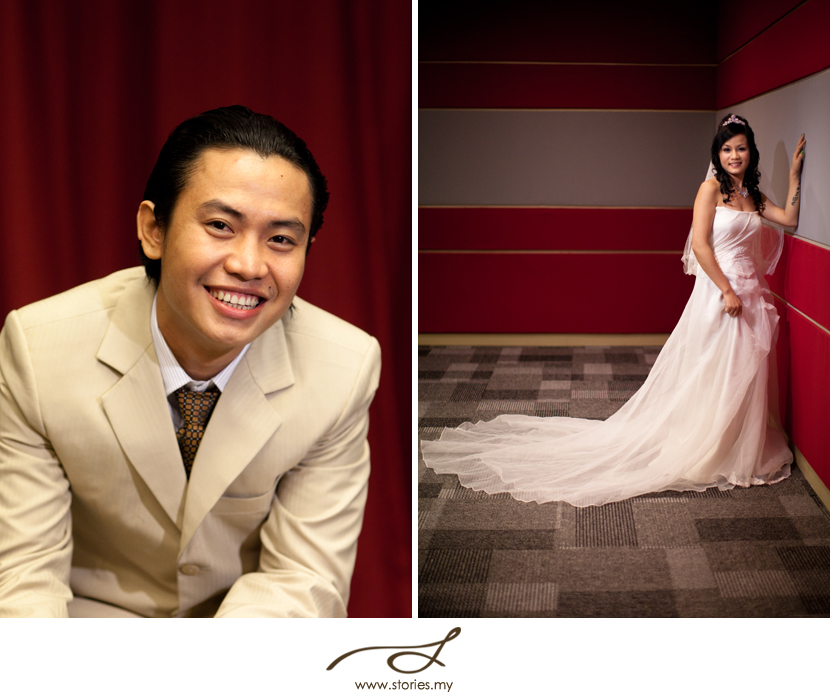 Did you know that in Myanmar, 55 million people speak a variety of 111 languages, but majority of them speak the Myanmar language.(source: myanmar.net). The Myanmar script draws its source from the Brahmi script.
Translated into English, the bible passage featured below talks about love:
Love is patient, love is kind. It does not envy, it does not boast, it is not proud. (1 Corinthians 13:4)