What a way to spend the 1st of January 2010! From the moment Ashley arrived, announcing it to the world on a loud hailer to the eating of Guinness soaked noodles, not a single moment was dull. The ceremony at Assumption church was very personal, conducted by Ashley's own uncle. Since the 1st of January also coincides with the launch of Stories, we decided to try something different with their same day slideshow. The idea to create a story using photos + video snippets is not exactly new, but this was the first time we tried it with a same day slideshow. And the response was great.
Here are some photos from the first half of their wedding. And don't forget to watch the slideshow! Photos taken by Grace & Johan.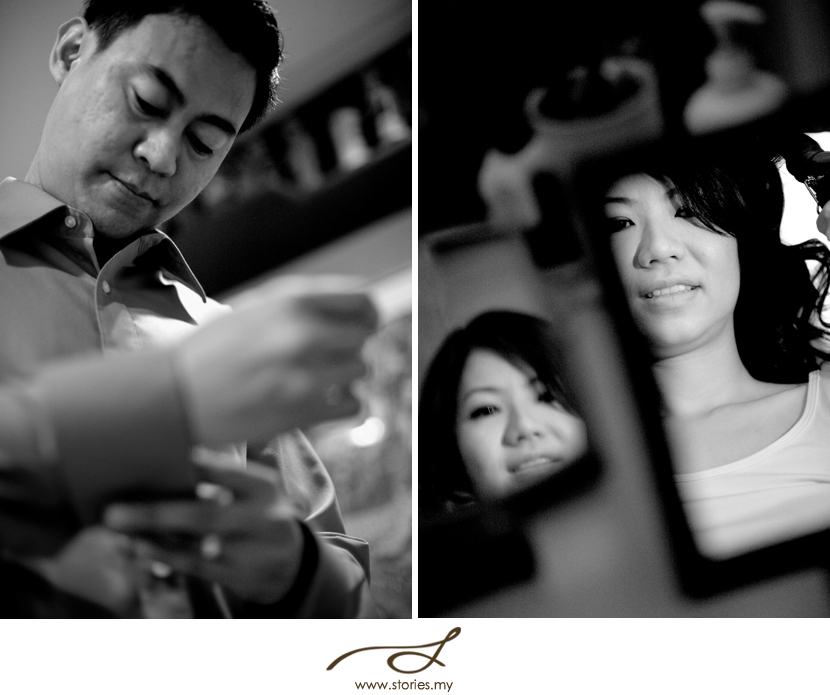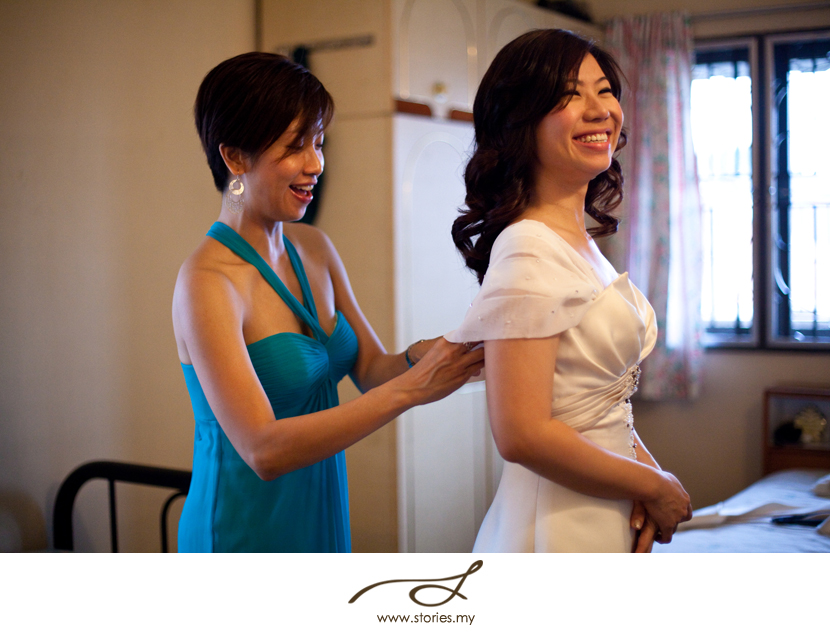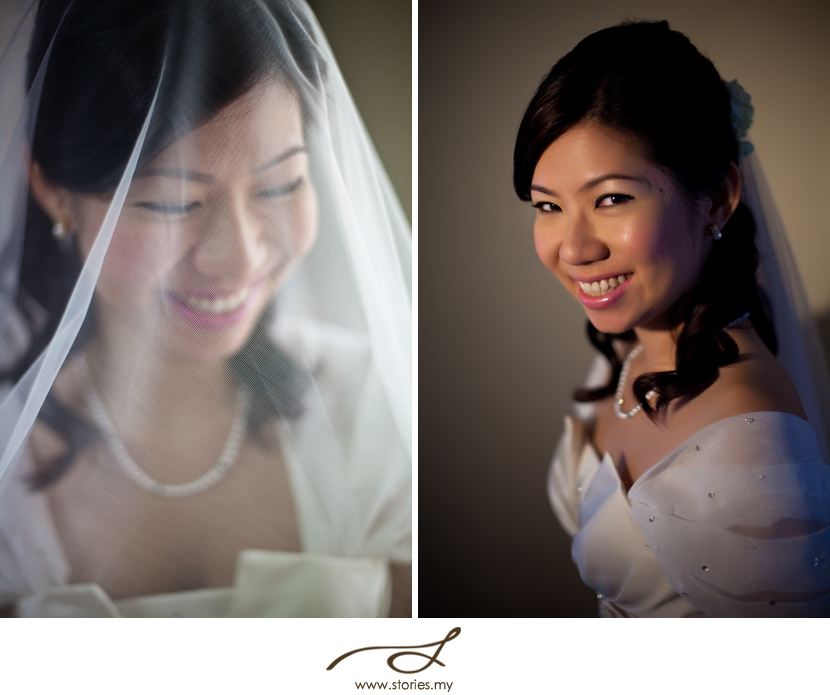 Aren't these little flower girls so adorable?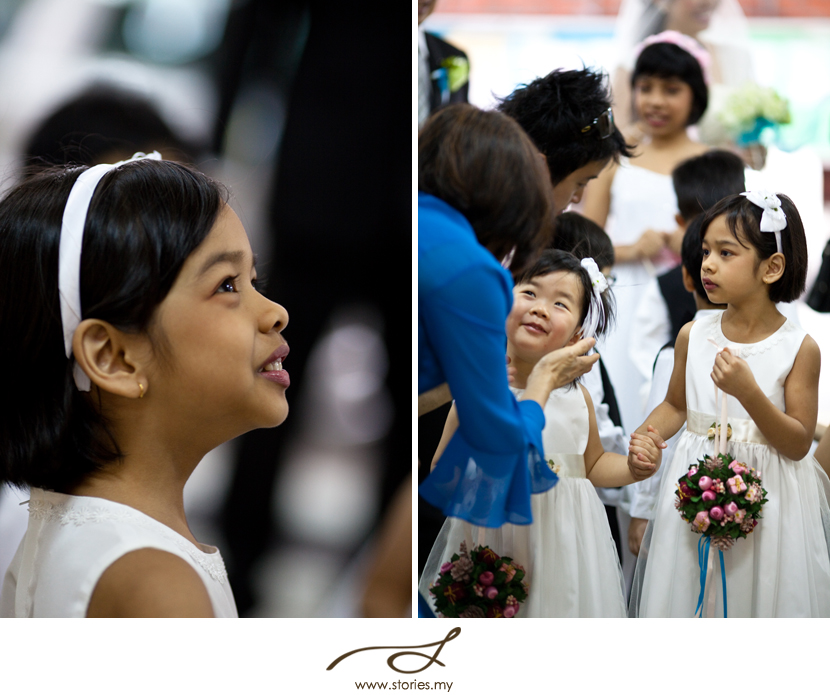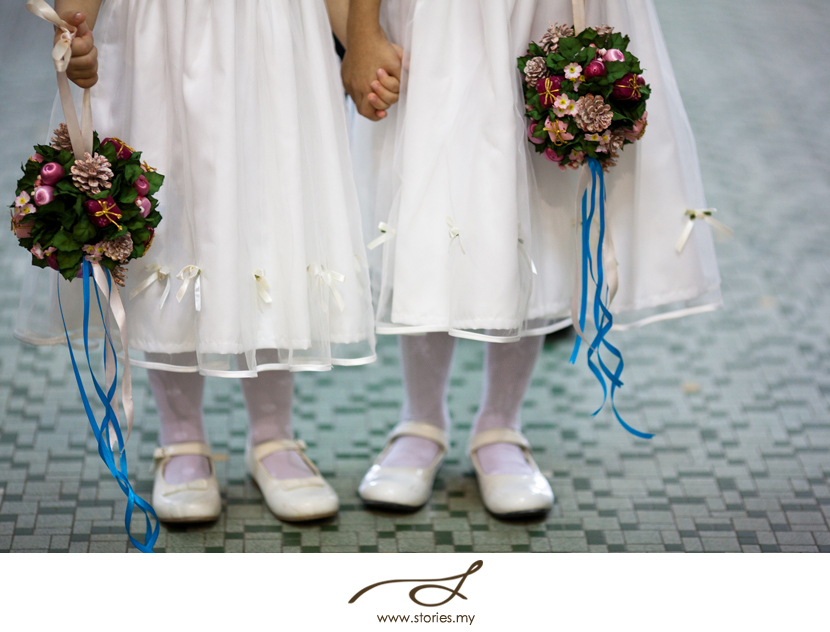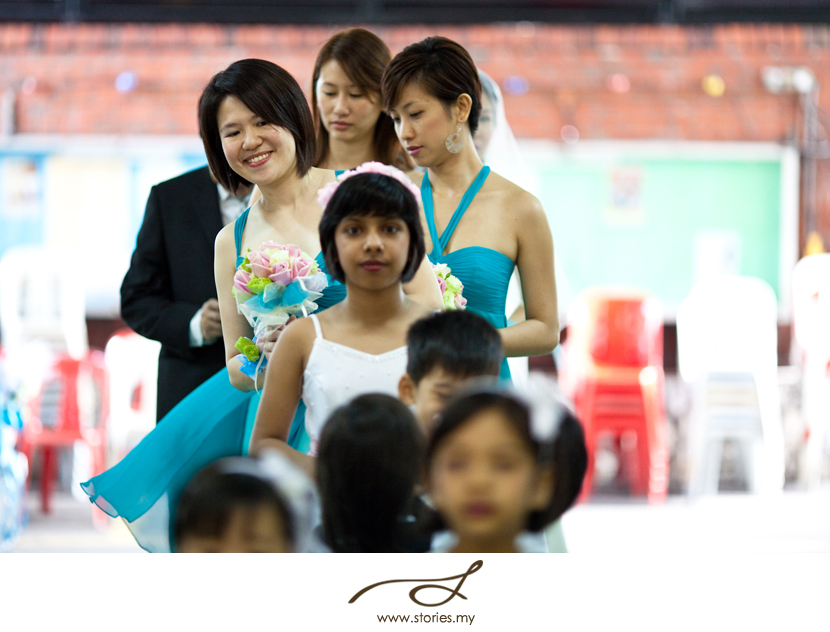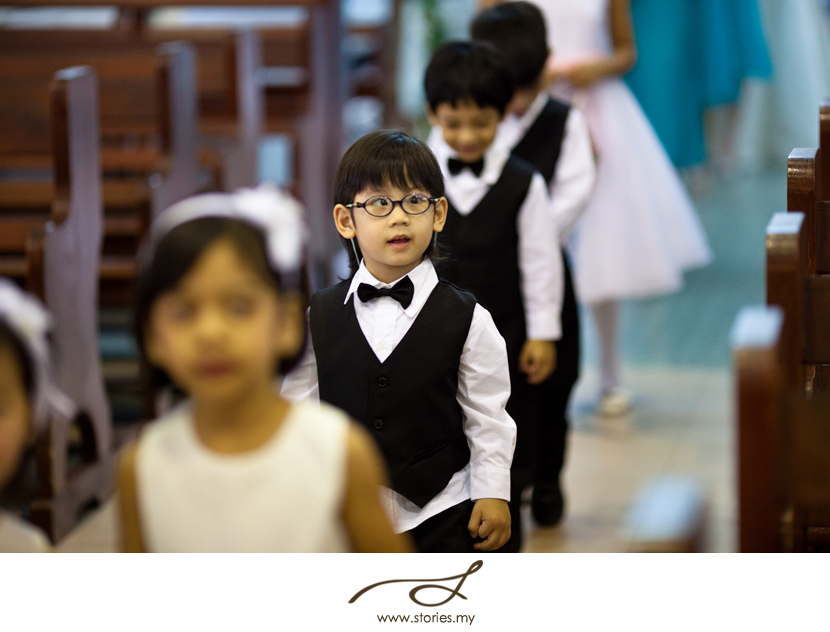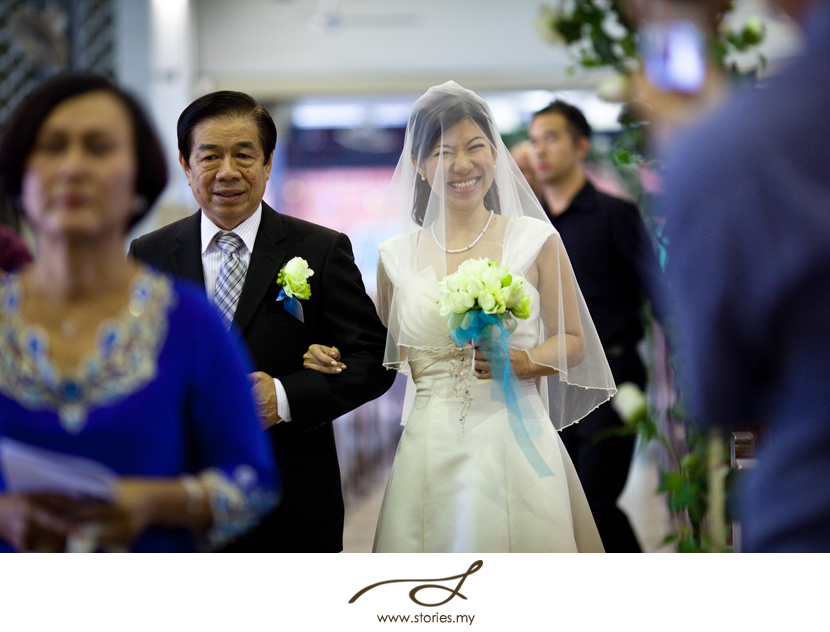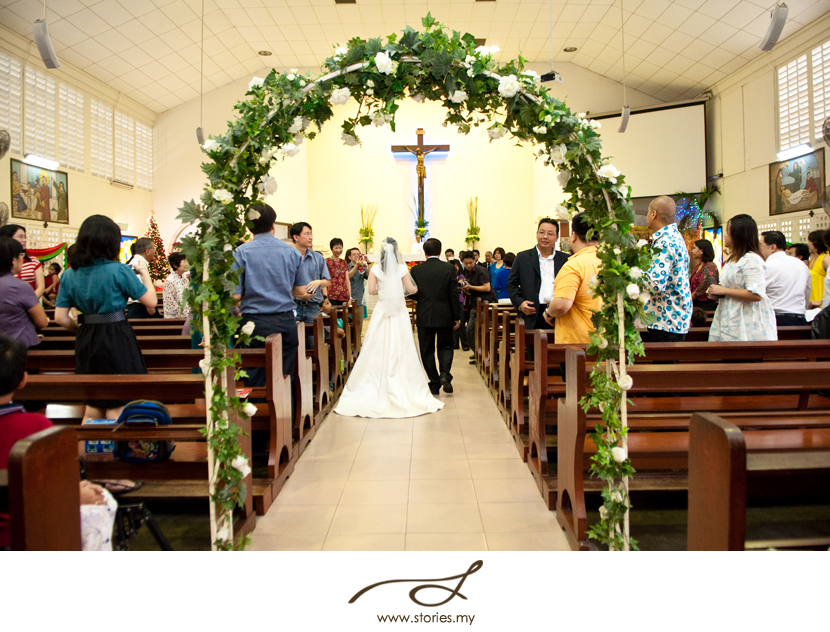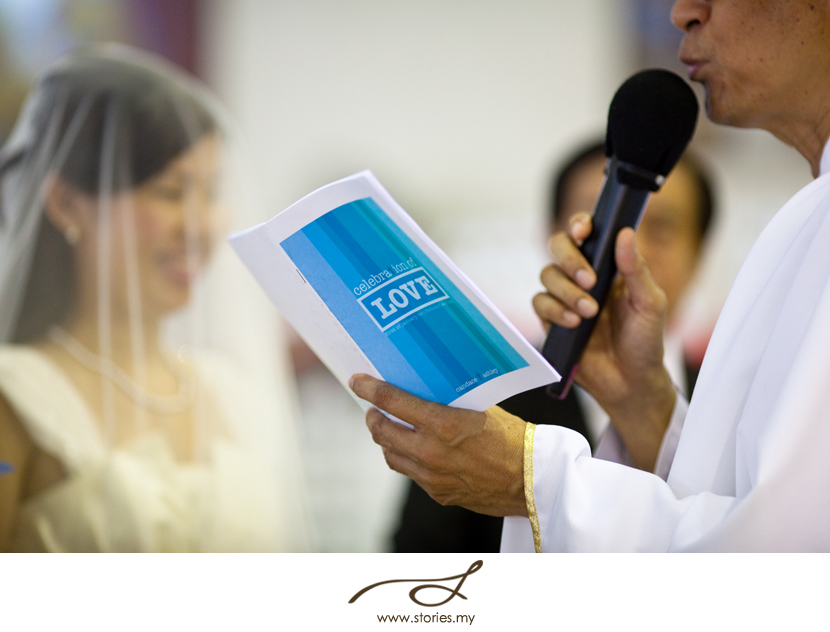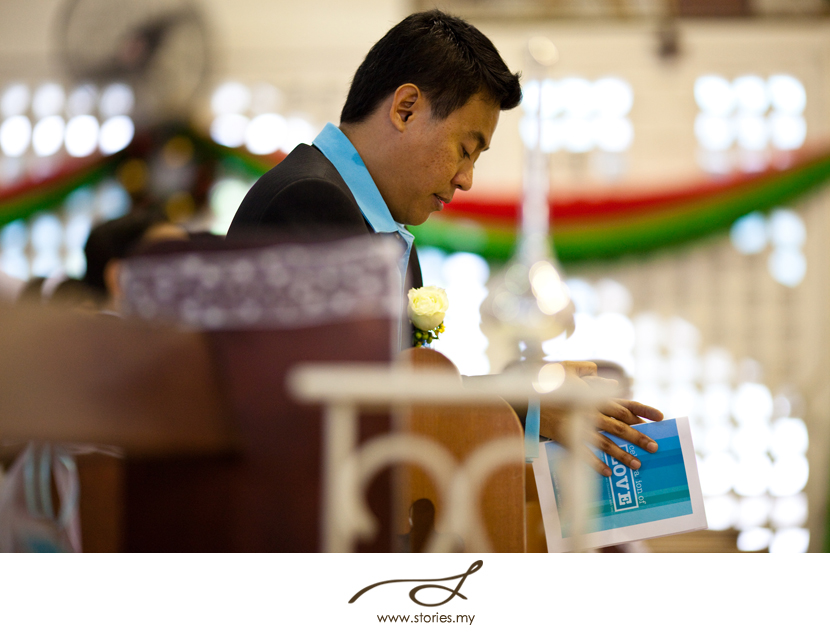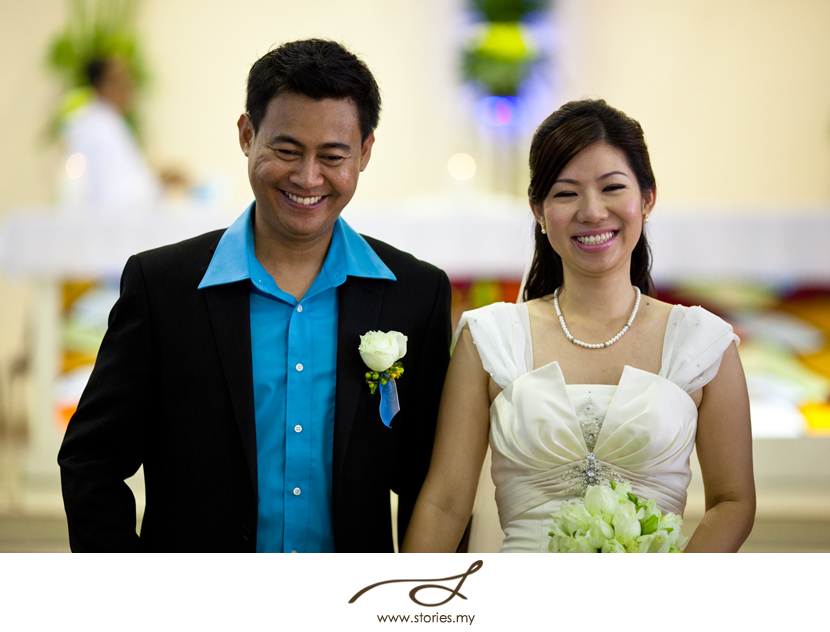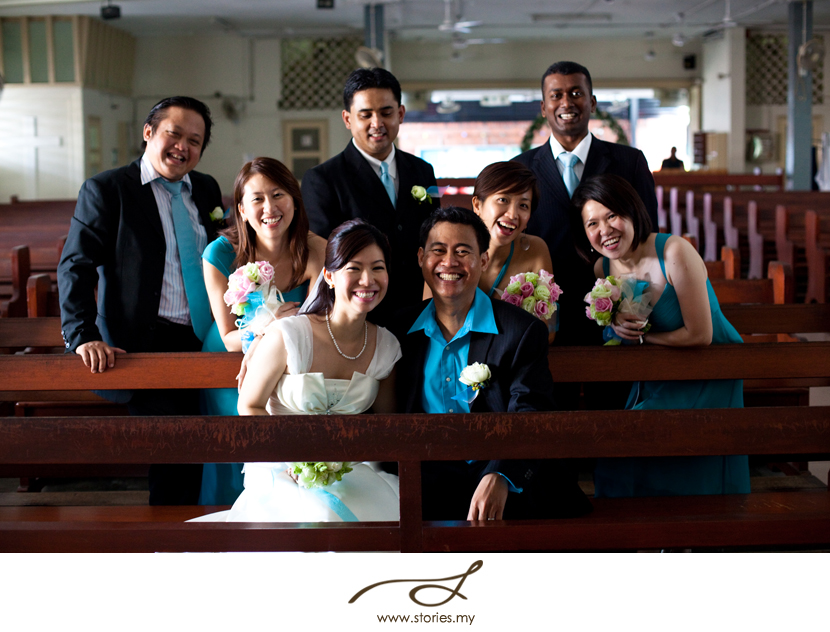 View the same day slideshow here:
Just before dinner started at the Marco Polo restaurant in Jalan Raja Chulan, I managed to steal some time with Candace for some portraits.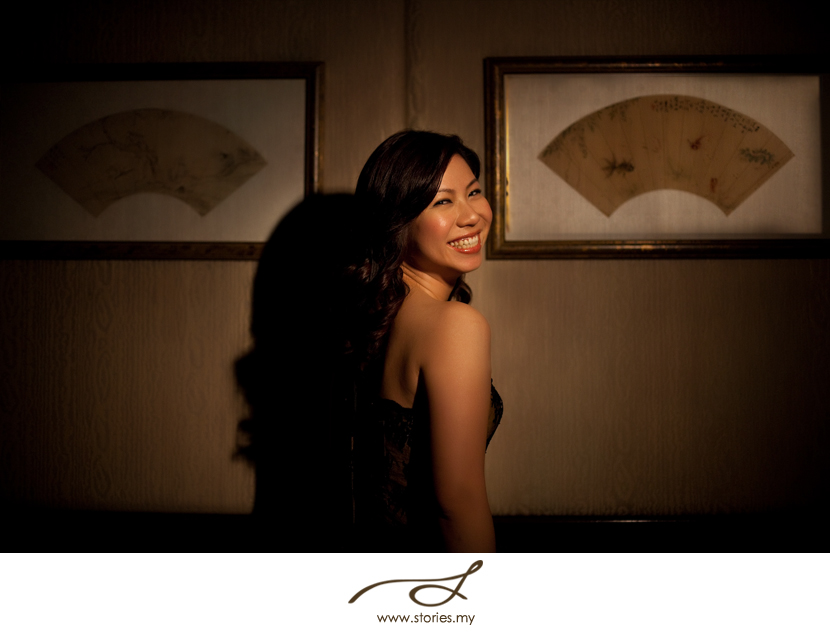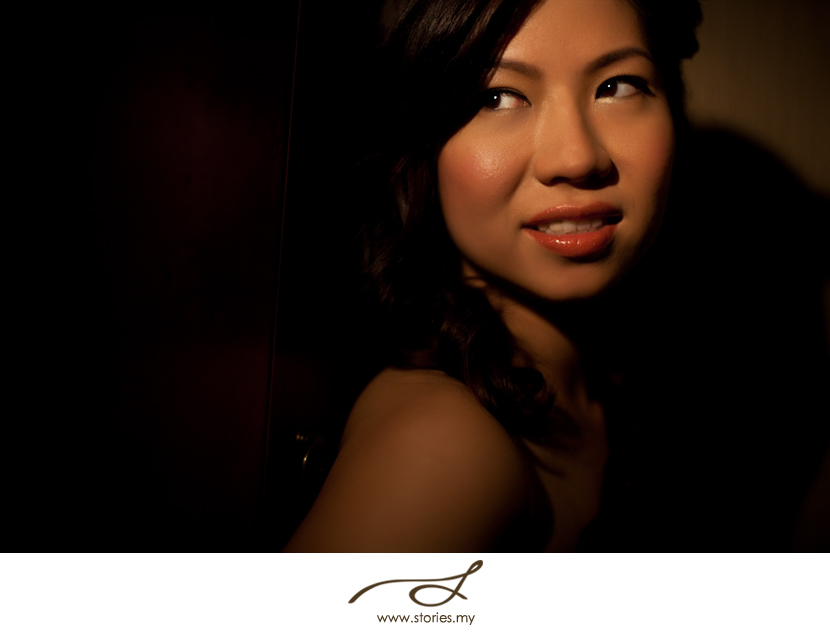 I love the way the hall was decorated with balloons.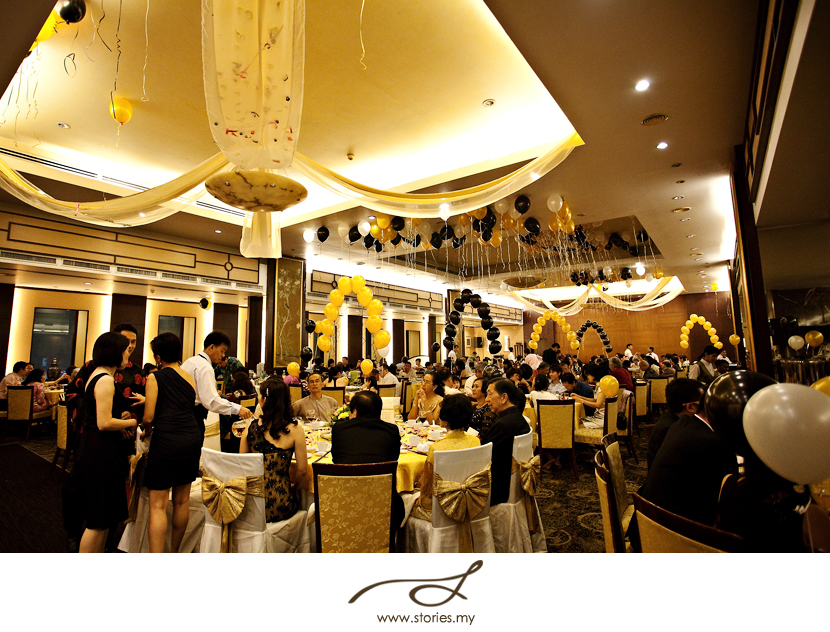 Are kids allowed to drink champagne during toasting too?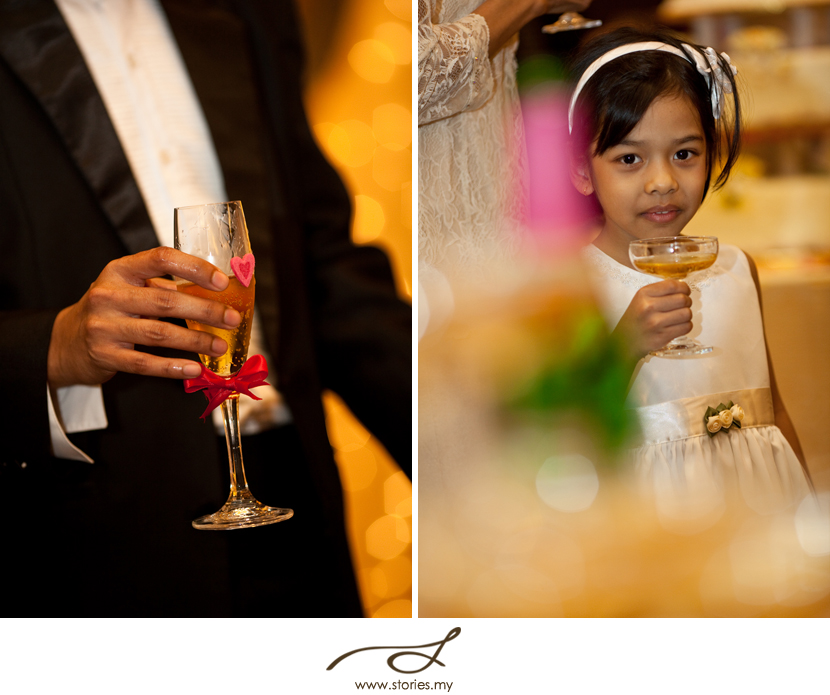 Ash's dad was superb at performing and singing too! What a cool father!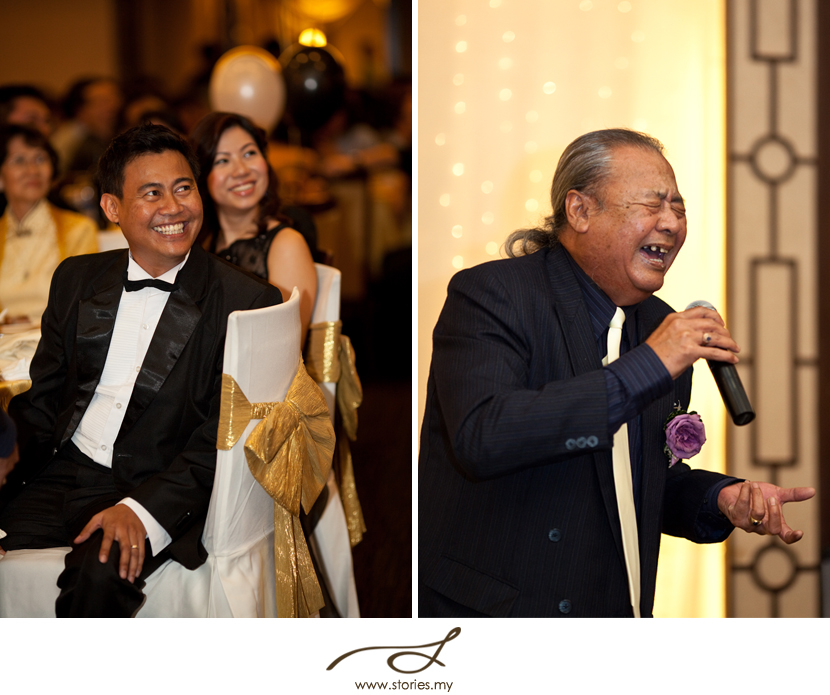 Thanks for allowing me to be part of your day, Ash & Candace. Looking forward to our Krabi photo shoot together!