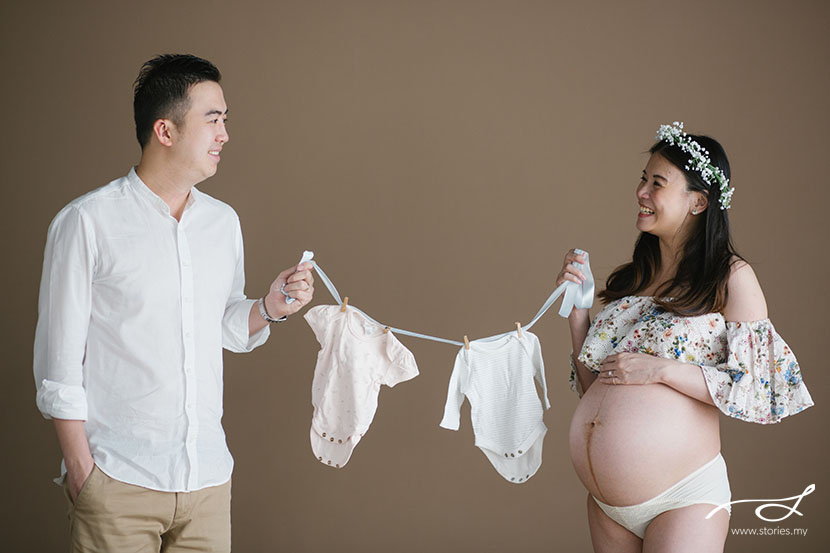 We love doing maternity portraits because it's one of the most significant moments in the life of a couple and family. It also challenges our creativity. We get new opportunities to put their excitement into visual representation through photographs.
May and her husband Gentry spent an hour at our studio for this shoot. We had a couple of props and furnishings set up against different backdrops. They brought two little pairs of shoes and onesies to symbolise the twins they were expecting in December 2019. They also brought a few other accessories and the ultrasound scans too of course.
If you're expecting soon, our founder Grace (who has two kids!) recommends scheduling your maternity portraits around 6-7 months into your pregnancy. You would probably have the most energy in your second trimester compared to the end of your third trimester. It's the best time to look radiant and fresh in your photos too, much like how May does in hers. Scroll on to see how they "packaged" their Christmas gifts!