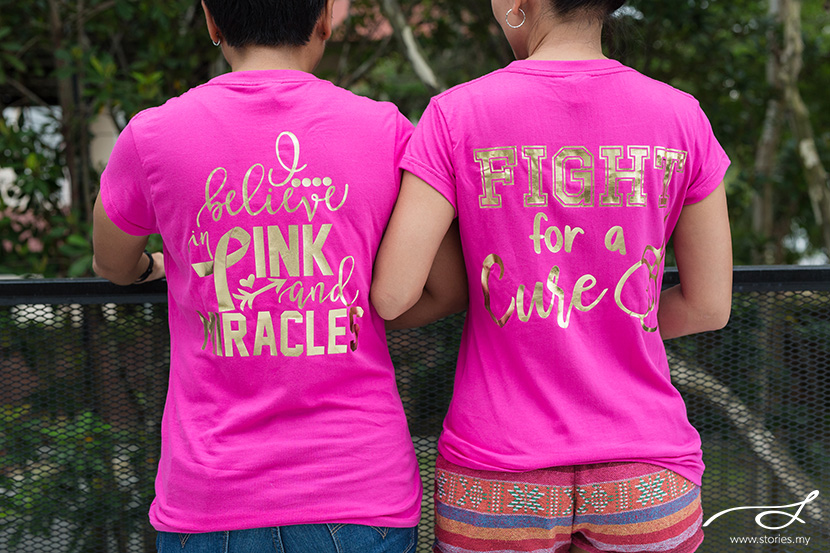 I believe that we should celebrate all stages in life, whether big or small. It could be the 1st birthday of your little one, the graduation of your child from university, or even celebrating health like being cancer free. Five years ago, my sister was diagnosed with breast cancer and it was a difficult time for the family. The future felt uncertain. My siblings and I had discussions about whether to go ahead with chemotherapy and what the next course of action would be. I still remember praying for my sister before her operation and I felt so clearly in my spirit then that the removal of the tumour would be complete and everything bad would be removed from her. I felt the peace of God just wash over me then.
Life carried on. She adopted a healthier lifestyle and everything seemed to resume to normal. It was only recently as I pondered upon it, that I realised 5 years had passed since she was cancer free. FIVE amazing years!
When I came across a friend of mine who was hand-making some amazing Breast Cancer Awareness t-shirts, I just had to ask her if I could order one from her. She did an amazing job, and gifted my entire family with not just 1, but 5 t-shirts! Thank you, Tanya Pong for your beautiful handiwork that reminds us… every woman who has ever fought breast cancer (or any form of cancer, really!) is indeed, a Wonder woman.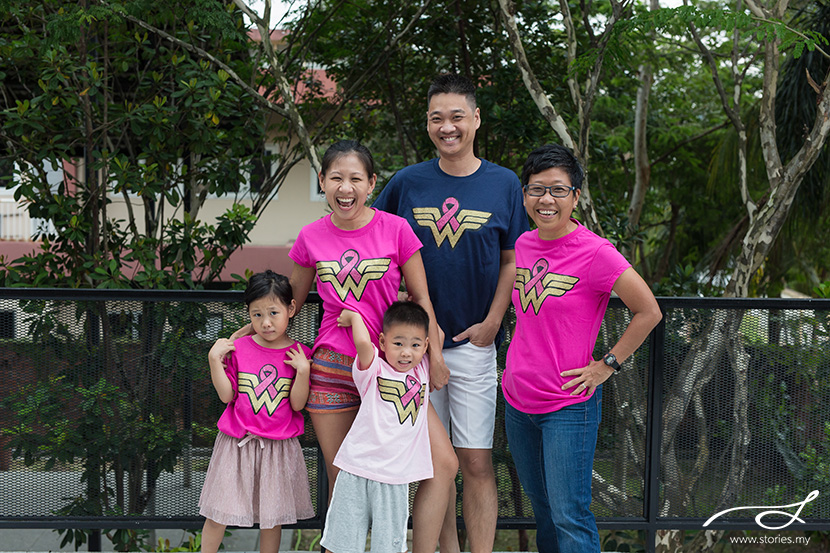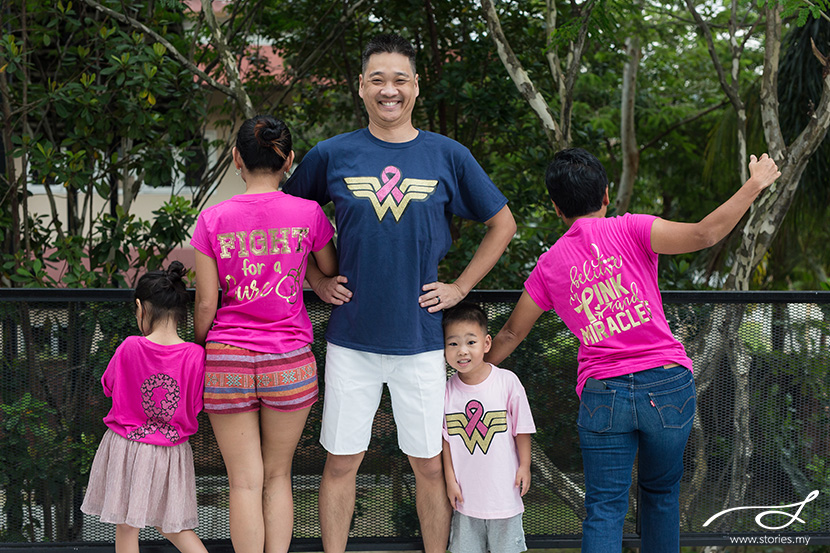 I think celebrating successes like these are so important. In the past, we have photographed some post-chemo clients even while they are still bald. It was a reminder to themselves that while illness is a fact of life we all have to face one day, at least for today, we can still smile, surrounded by people we love and who love us.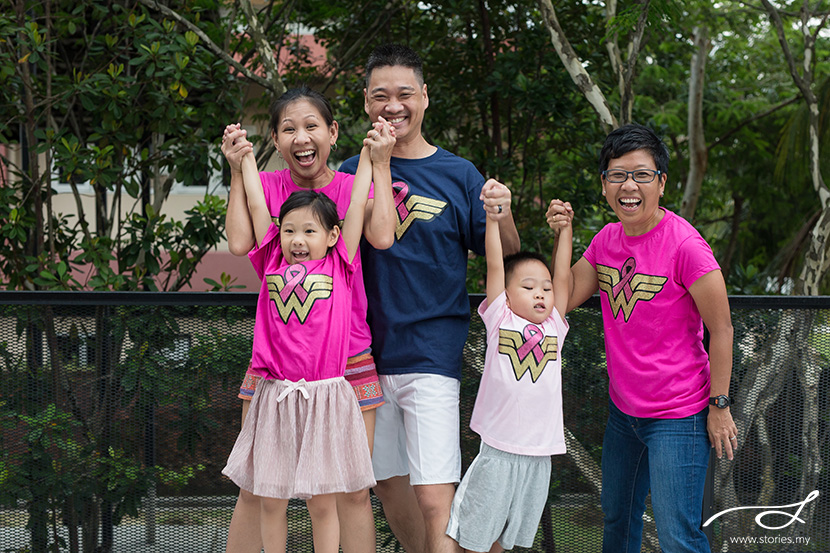 PS: It is always challenging executing your own family shoot when you are not behind the camera and your daughter is on grouchy mode. Thank you, Nat for helping us take these photos!