Some couples tell me that they are into candid shots and don't really want to do a pre-wedding shoot. All they want are candid shots that show how people are having a great time in their wedding. While that is absolutely important, I do think that it's equally important to shoot pre-wedding photos. Or post-wedding. Or set aside time on your wedding day, (if only for an hour!) for portraits.
Ok, I am not trying to sell you more of my services (though of course, I'd LOVE to shoot more pre-weddings!).
What's my reasoning for portraits? Well, how often in your life, have you done a professional photo shoot? And what's the best time for that than your wedding… when you have most probably slaved at the gym for months to be in your best shape, gone for beauty treatments and spent a thousand dollars or more on your gorgeous gown?
To be honest, I never had a pre-wedding shoot for my wedding, but I set aside some time on the wedding day for portraits. I did realize though that I was constantly chasing after time, (hurry, we gotta get from my house to your parent's place, or we gotta head to the hotel like NOW!!). On hindsight, I think I would have enjoyed a pre-wedding shoot, done on another day, at a more leisurely pace. Sometimes, I still have crazy ideas like donning my wedding gown (which I haven't tried on for 4 years, but still hangs in my cupboard, or is in a box?) and doing a post-wedding shoot!
Some of my clients come up with absolutely creative ideas for their pre-wedding shoot, and I love that. I think the first thing that people think of when wanting to shoot a pre-wedding is the question, "Where should we go?". So here are some tips for brides and grooms who are planning on getting a pre-wedding shoot done.
1. What is your personality like?
Are you a bubbly person, an extrovert who loves to laugh a lot and chat nineteen to the dozen, or are you an introvert who prefers to sit with your books and enjoy quiet moments with just yourself and your hubby? Are you a hopeless romantic at heart? Your photos should reflect your personality. So if you're a quirky, non-conforming kind of person, the type of location you choose would reflect that.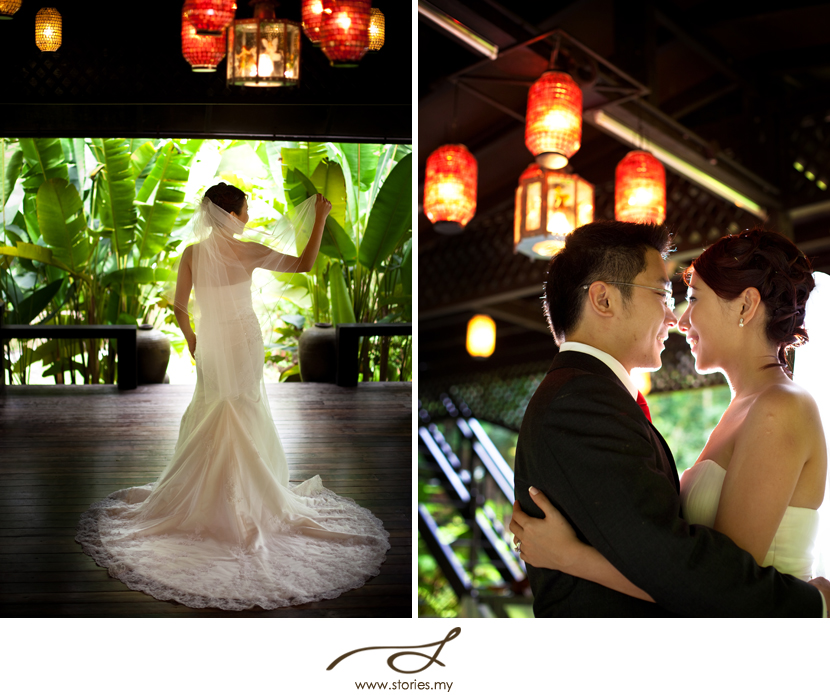 Simple and glamourous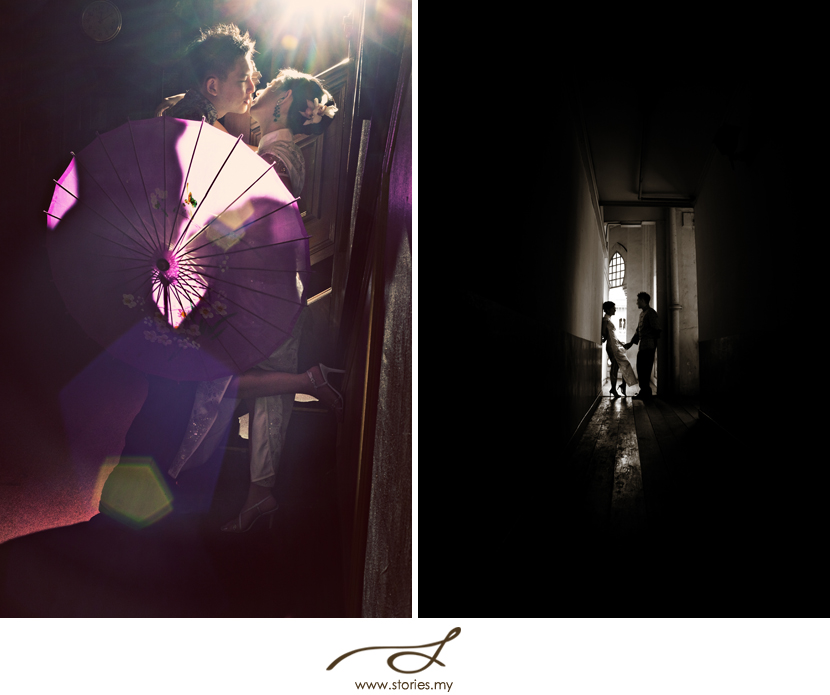 Dramatic and moody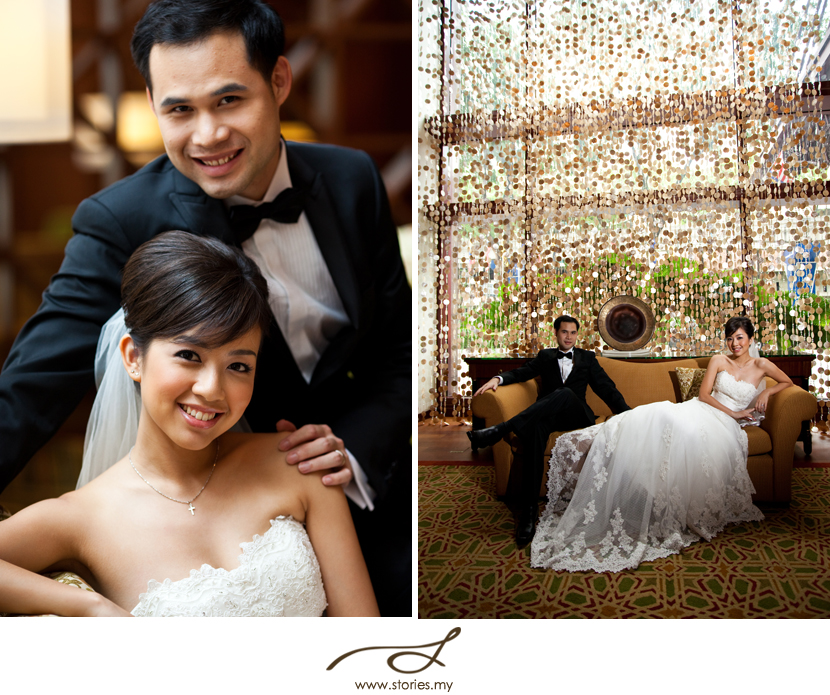 Classic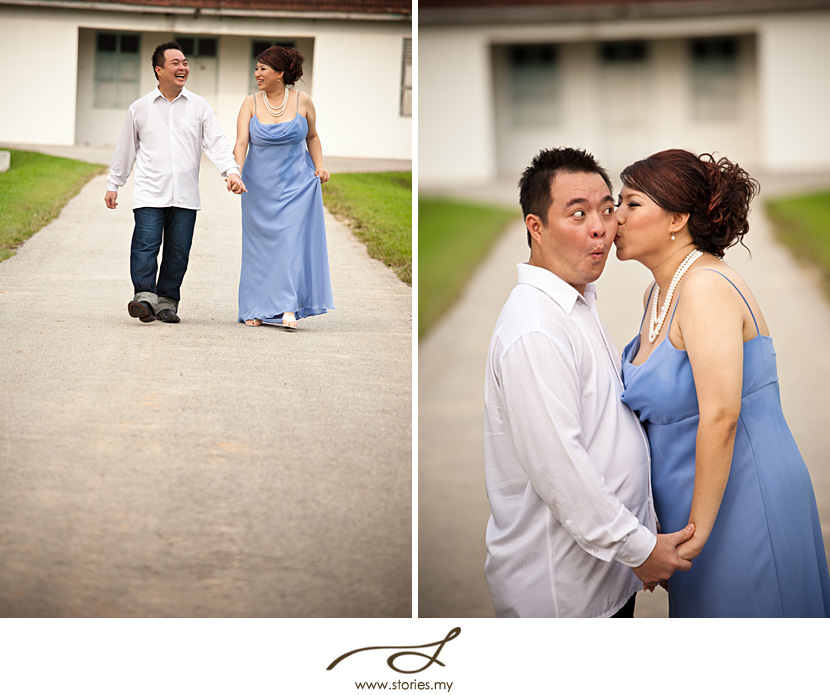 Just love to have fun!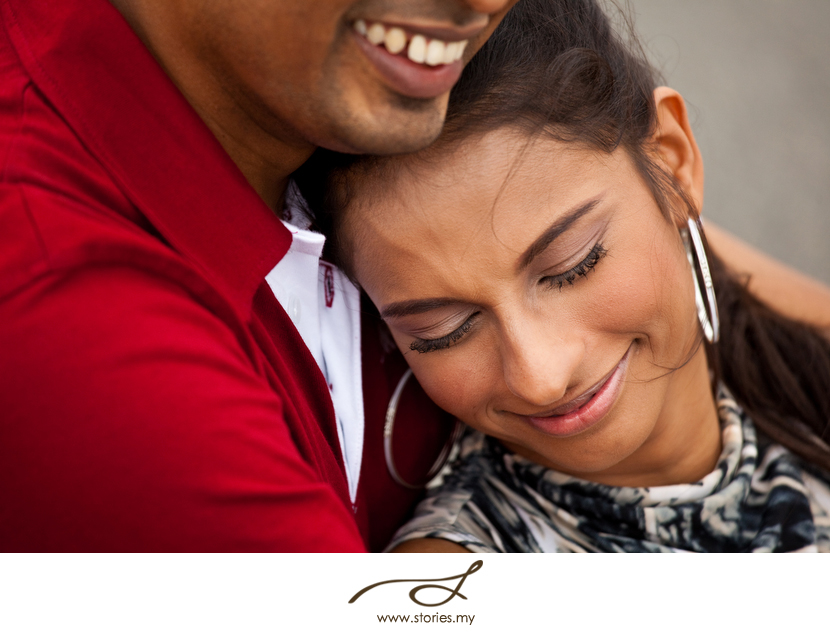 Simple contentment