Photographers: Mark & Andrew
The final post from Nabil & Maisha's wedding – the walima. It's the event where the men come dressed in their best suits, guests dine and enjoy each other's company.
When you have such beautiful weather (I love the cool weather!) and out in the open, the entire place decked with gorgeous decoration and my absolute favourite, fairy lights, a seemingly normal venue is turned into one that is just beautiful and magical. Nabil and Maisha did such a great job with the wedding. I did say that the weather was cold, because Andrew was really freezing through the night. But me, I just love the weather and the idea of having little pits of fire burning where guests could just go and stand by them to keep warm.
So much attention was paid to the little details, the decorations for each place setting for guests, the cut out pieces of butterflies, the colour scheme of the tents, the waterfall behind the bride and the groom and all down to the choices of flowers and stage decorations. It was truly a sight to behold.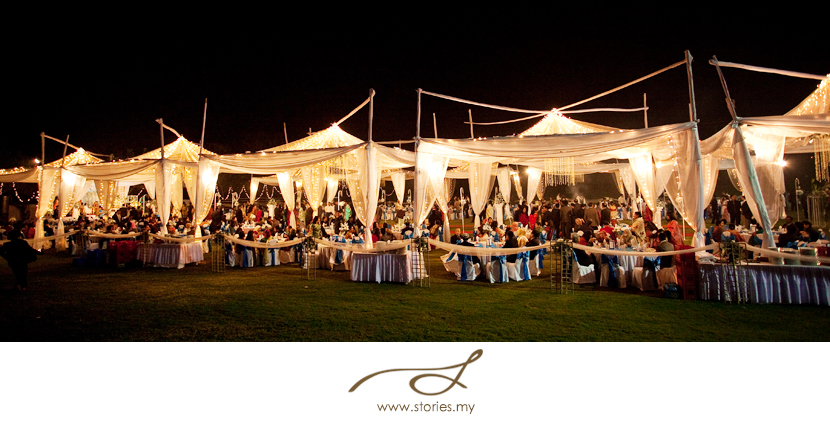 Check out the customized tag on the Giorgio Armani suit.