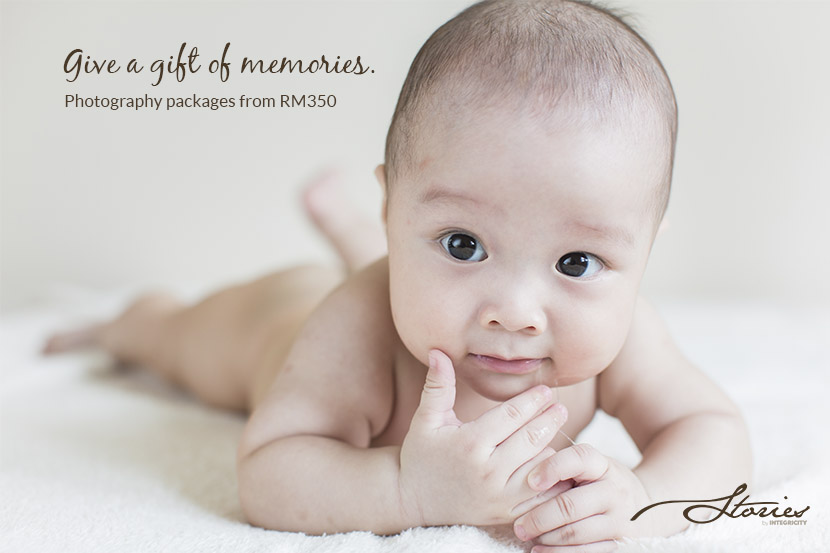 If any of you are looking for a unique gift for a friend or family this Christmas, why not purchase a photography gift pack from us? It works just like a voucher purchase; you buy the gift, write a personalised message, we post the gift pack out, and your friend can claim the shoot within a year of receiving the gift!
We have 3 different packages for you to choose from – priced at RM350, RM600 and RM800. Find out more about the details of each package and purchase a gift pack online through our store.
Also, if you are buying this gift for a family with babies under the age of 1, there is the limited edition First Year Baby Milestones book that comes free with package 1 and 2. To get the free book, you need to purchase these gift packs from 3 participating stores – Kiddie Casetta in Atria, The Baby Outlet, Tropicana City Mall and Babydash online store.
Now, this is a gift that will definitely be remembered through the years.