If you are not a Lego fan, you'll definitely be one after you see the images from this wedding! I love how Derek and Rachel personalised their love story through little Lego sets. Of course, Derek painstakingly (or should I say, happily?) assembled all the pieces together for the wedding. Everything from the corsages to the ring pillow, to the decorations at the dinner reception… everything had bits of Lego thrown in. Add to that, an element of travel – one of Rachel's favourite activity… and there you have it… a Lego and Travel themed wedding. Oh, did I mention that a few super heroes made their appearance at the wedding too?
This is the cute but delicate ring pillow made of Lego!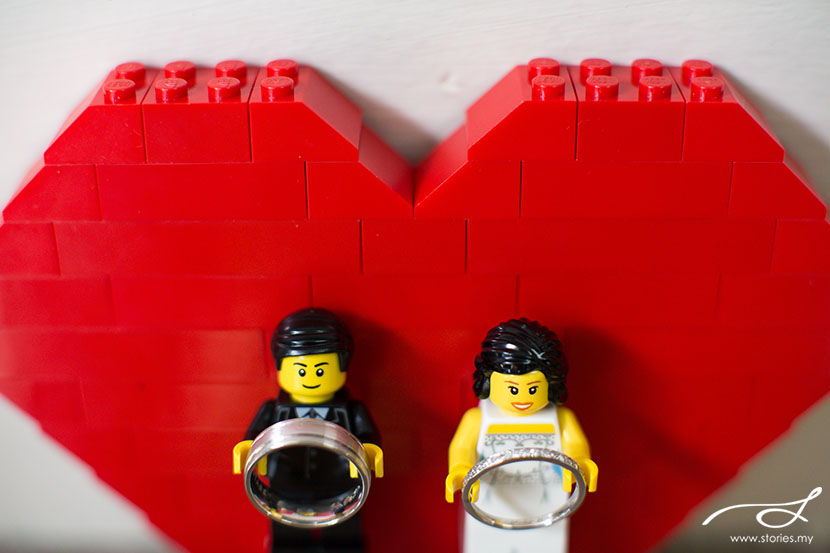 Their Love Story (as written by Derek)
We first met years ago as kids who attended the same church with our families (Trinity Methodist Church PJ) and participated in the same youth fellowship and activities. It was so long ago that we can't really remember the exact time we both first met, but our earliest memory of interacting with each other is when we attended a camping trip in Kuala Selangor in 2000.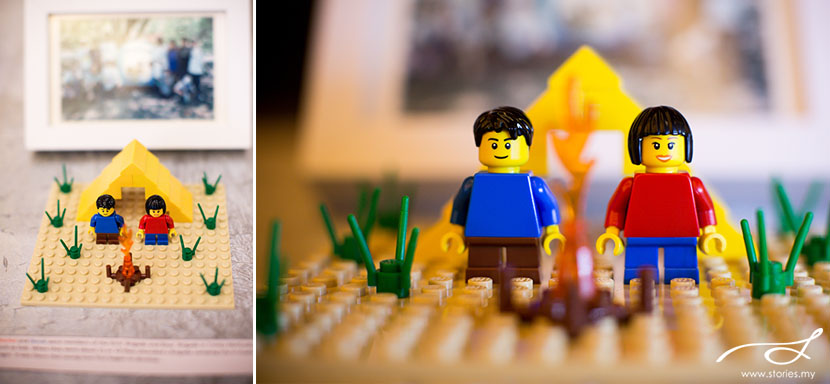 It was there that I first had a crush on her, even with her nerdy glasses and Chinese school haircut. Her parents had a rule at the time that she could not have a boyfriend until she turned 18; which was fine by me since I only had to wait 6 years (*note the sarcasm). But in hindsight that was a blessing in disguise since I would have been too scared to ask her out properly anyway (in my defence, I was really young and awkward around girls!) and it allowed us to get to know each other as friends first. So over the next few years, we grew closer as friends, but we both knew there was a mutual attraction that we weren't allowed to act upon so there was never anything "official".