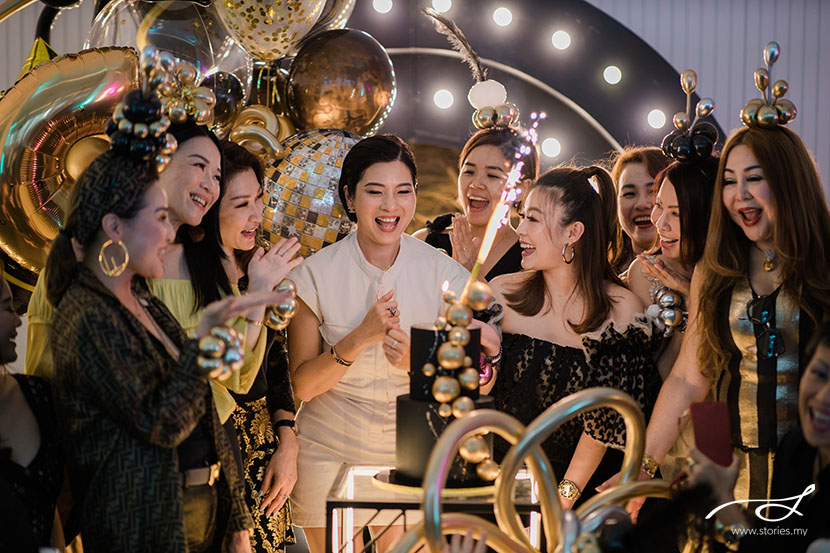 What better way to celebrate life than with good friends and a little bit of glamour? Okay, maybe a lot of glamour! This gorgeous setup was the result of a fantastic collaboration with our friends from SupaDupaCircus, I Heart Party, Ynghuey Cake Design, Magician Charls, and De.Wan 1958 – a restaurant and event space by none other than Chef Wan.
Elroy from SupaDupaCircus made a dazzling pair of gold balloon wings for the birthday lady, and everyone who arrived received a fancy racing headpiece for the party. The I Heart Party team did such a fantastic job with the décor that almost everywhere you looked became a great backdrop for fun photographs!
If you love throwing parties just like Sherlyn's, we're offering a package deal with this amazing team. Have a look at the photos below and get in touch with us to plan.