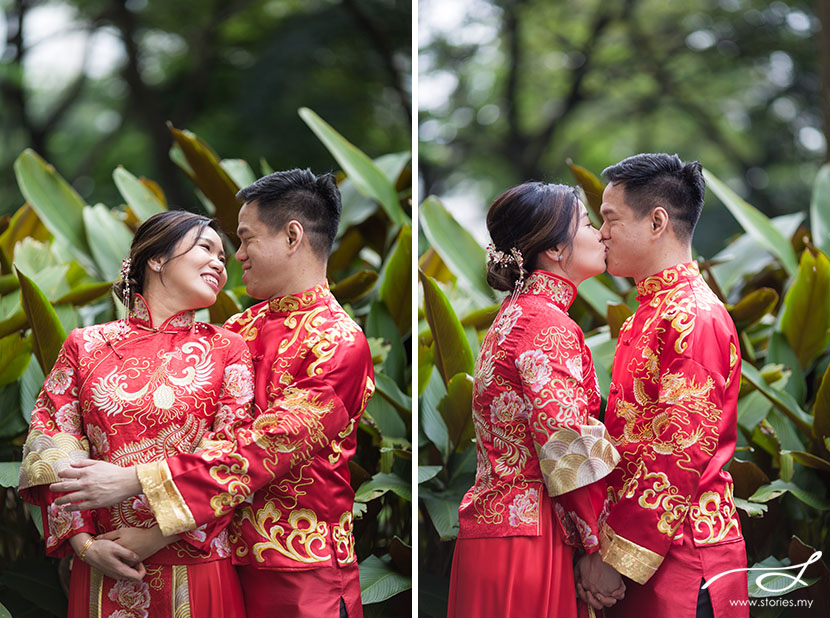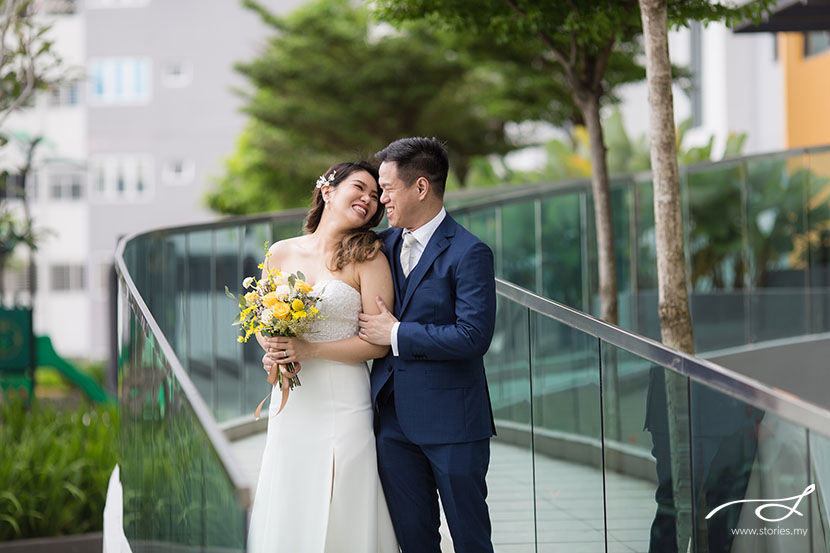 Witnessing couples like Felix and Serene get married despite all the uncertainty that a pandemic brings makes us so happy. The couple arranged everything to be done safely at their own home so it was a very intimate ceremony with only family members and closest friends – all masked up.
Felix's parents live in Kota Kinabalu and just a week before, he wasn't even sure if his parents could make it. Being the first child to get married would have been a milestone that his parents might have to miss. In the end, they managed to fly them in just in the nick of time. Phew!
His sister who was in Australia had to attend the wedding through a live-stream video that we set up. Thank God for technology though, it really brings people together in the moment. We could even her crying through the livestream video when the bride and groom were saying their vows. When the ceremony was over, they got a group photo with her through a iPad. A funny experience for all of them with lots of giggles in between.
This was a really special wedding for us to be a part of. Felix and Serene were also so thoughtful, they sent us a cake afterwards just to say thank you and wrote us this lovely message: