Photographers: Grace & Mark
5D Mark 2 Video: Alex & Shu Wan
Same Day Slideshow Editing: Shu Wan
Gown: Pretty in White
Make Up: Angie Ng
Dinner Reception: Jaya Palace Restaurant
Two days before their wedding, I spoke to Elsa, and she told me, "I am not sure whether we are going to have a tea ceremony in the evening or morning with my relatives… let's play by ear and see what happens" That's how laidback Mak & Elsa are when it came to planning their wedding. She told me that her friends fretted more than she did over the wedding! Despite all that fretting, things went well for Mak & Elsa, and their wedding day breezed along smoothly.
This was my first time at Balakong, and I am glad I didn't get lost finding Elsa's place! Thank God for google maps! But I think it is time for me to invest in a GPS.
Together with my team, we came up with this same day slideshow that was played that night at Jaya Palace Restaurant. Watch out for the cool ring shot thought up by Mark at the end of the slideshow!
Here are some of my favourite shots from their wedding.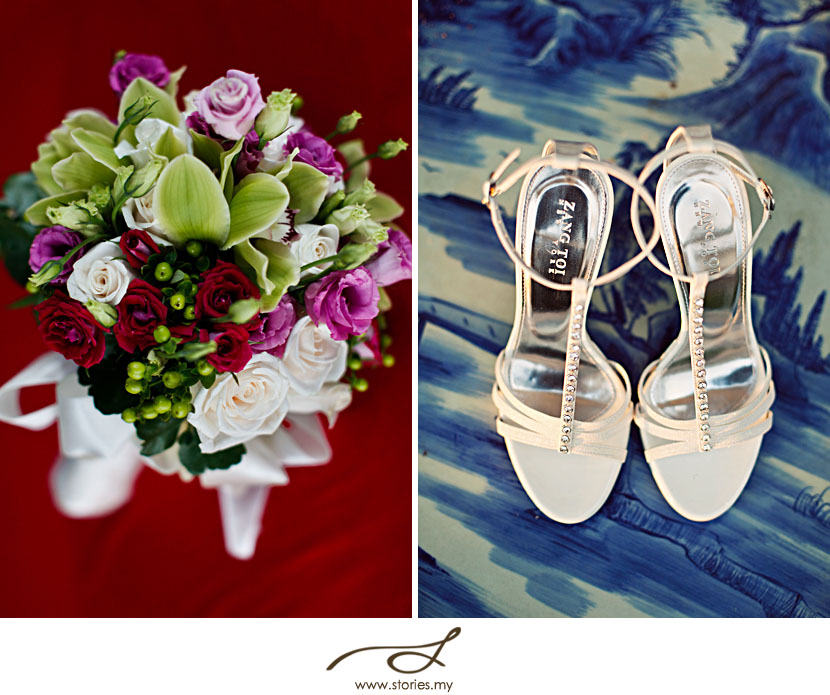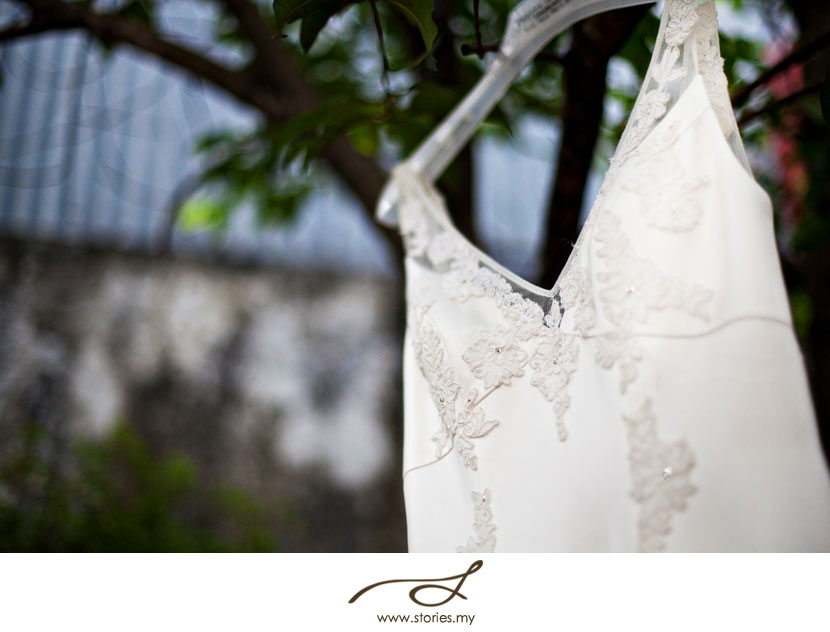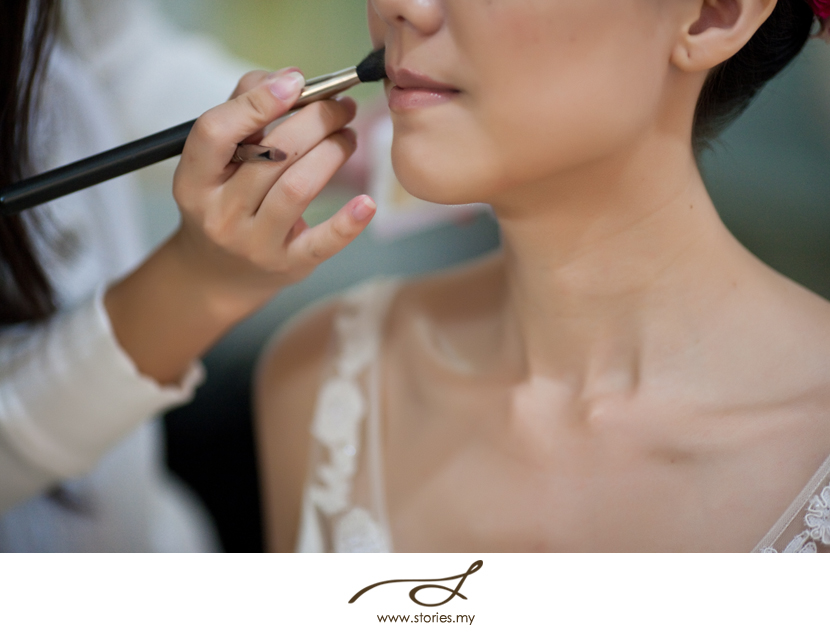 The lace on her gown is just exquisite!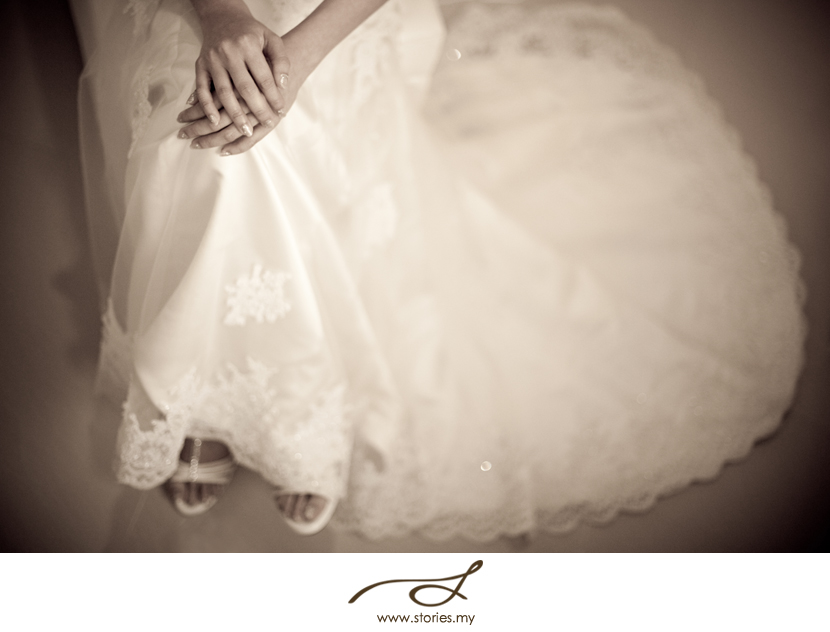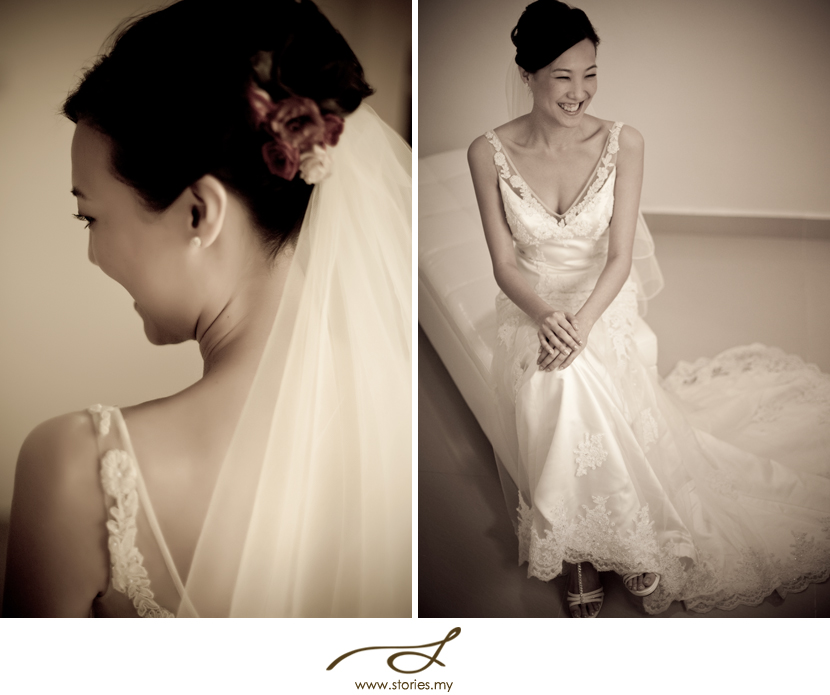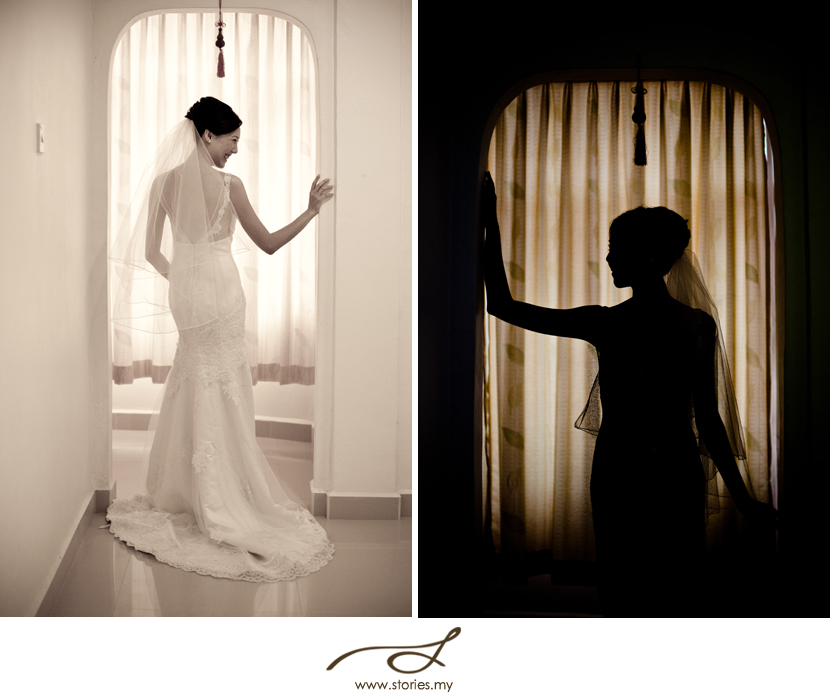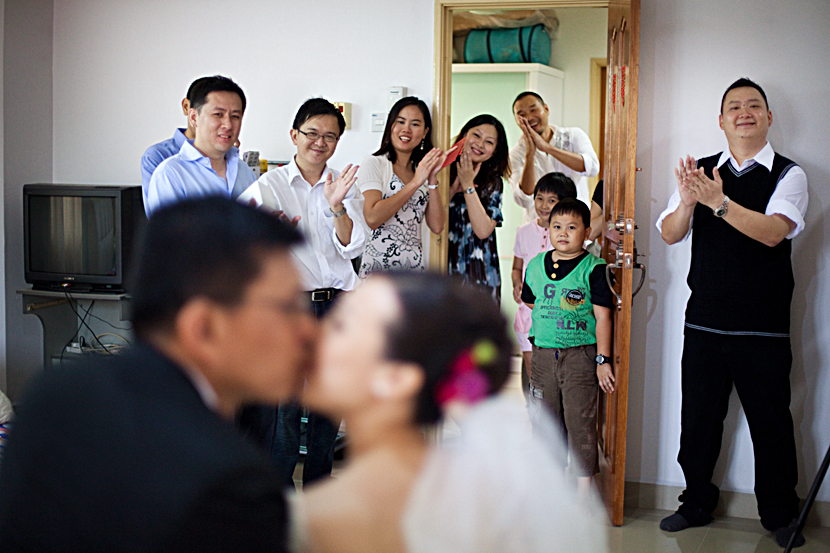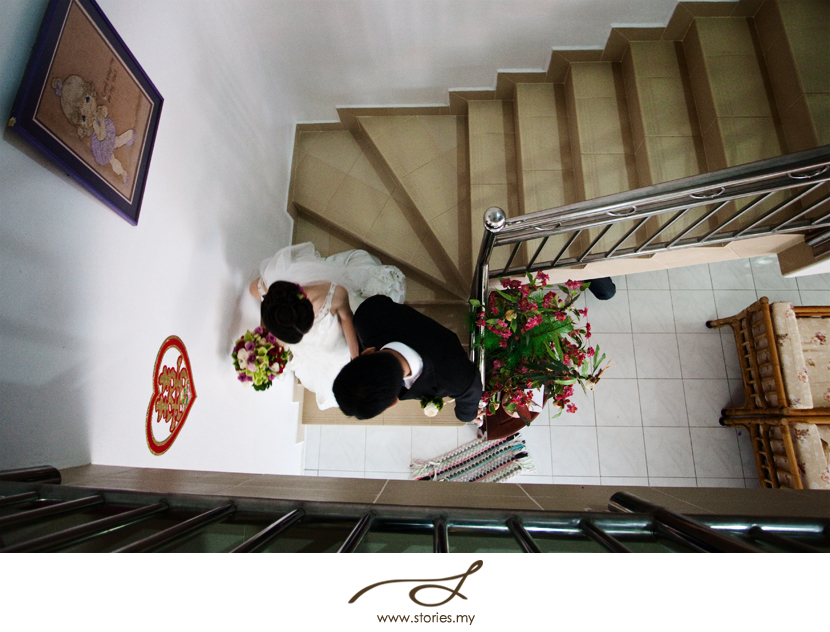 For this shot, Mark had to hold a reflector next to me, not to reflect the light on Mak & Elsa, but to shade them from the sun!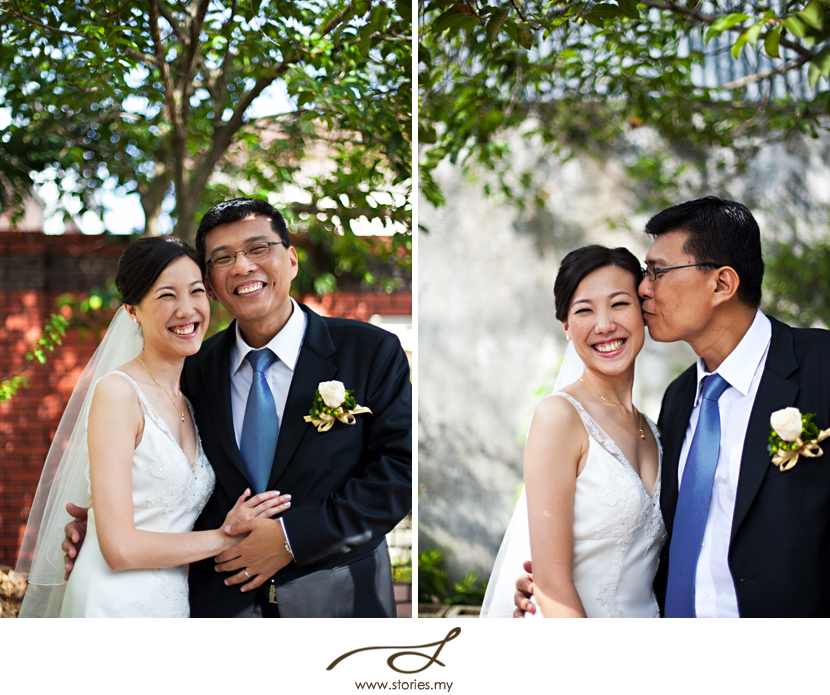 This is kind of how the place looked like: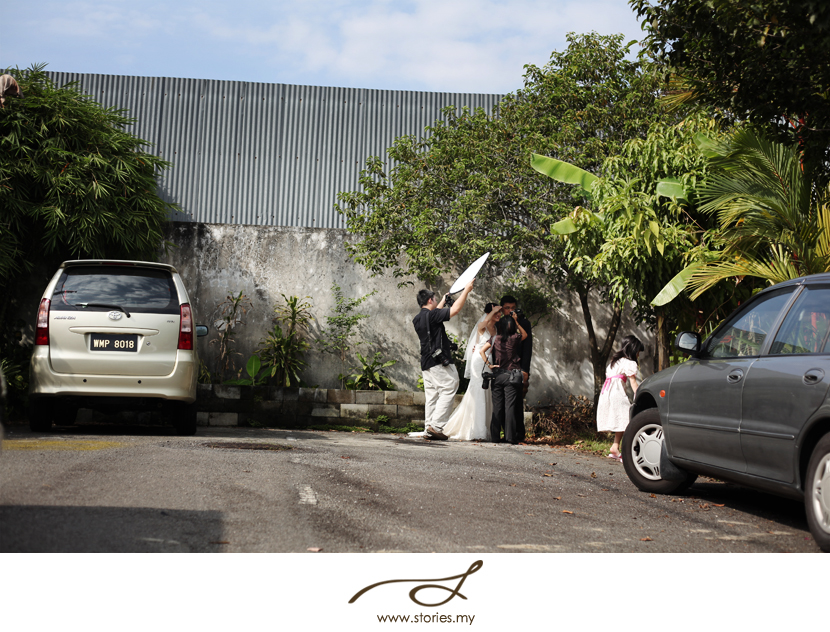 I didn't know it when I took this teapot shot, but it seems that teapots were going to be the theme for the day!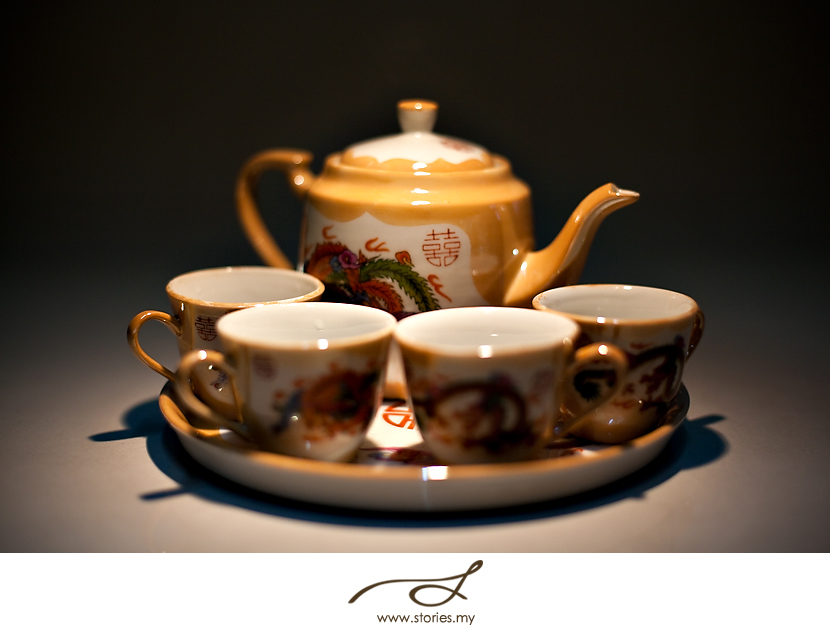 Especially at Jaya Palace Restaurant, where they had large pillars filled with cool teapots like these! We were a little worried that we'd knock into these teapots as we squeezed between tables…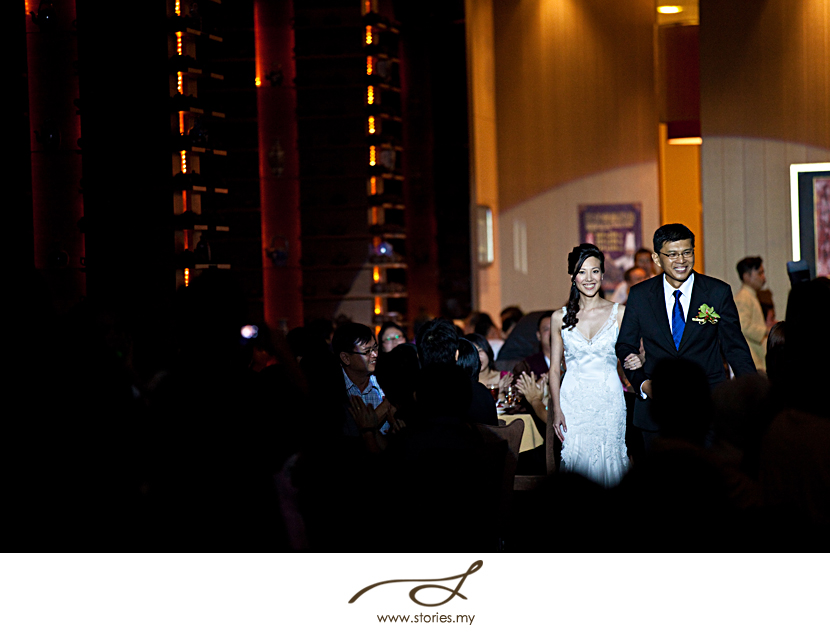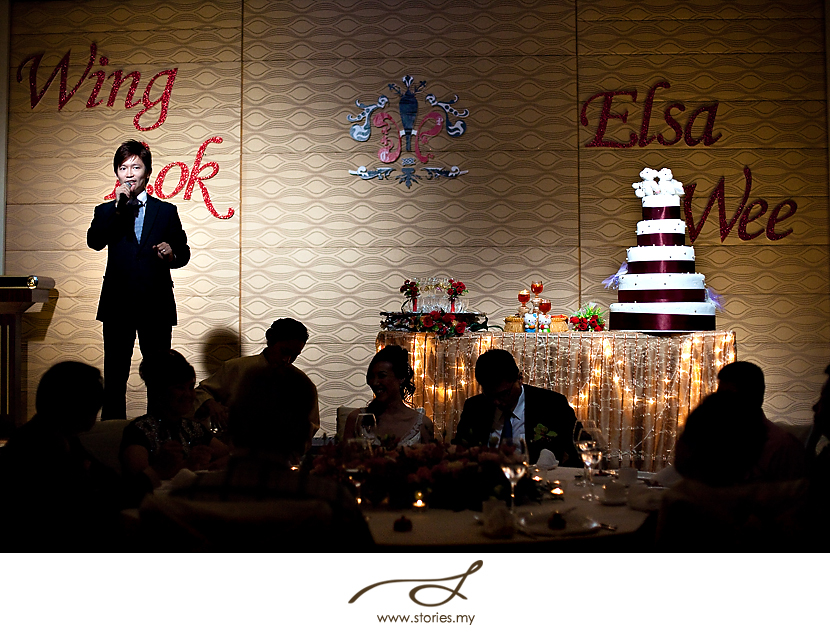 This restaurant had really really good food.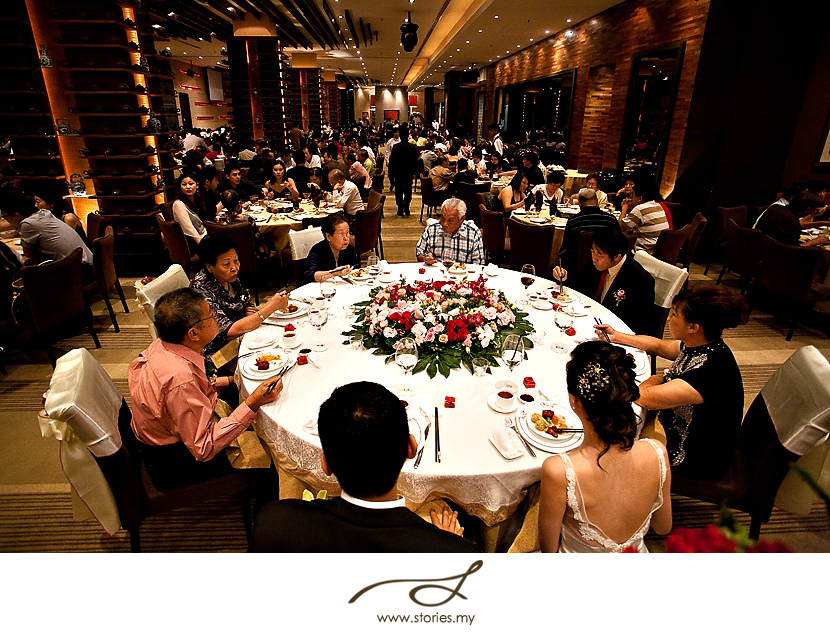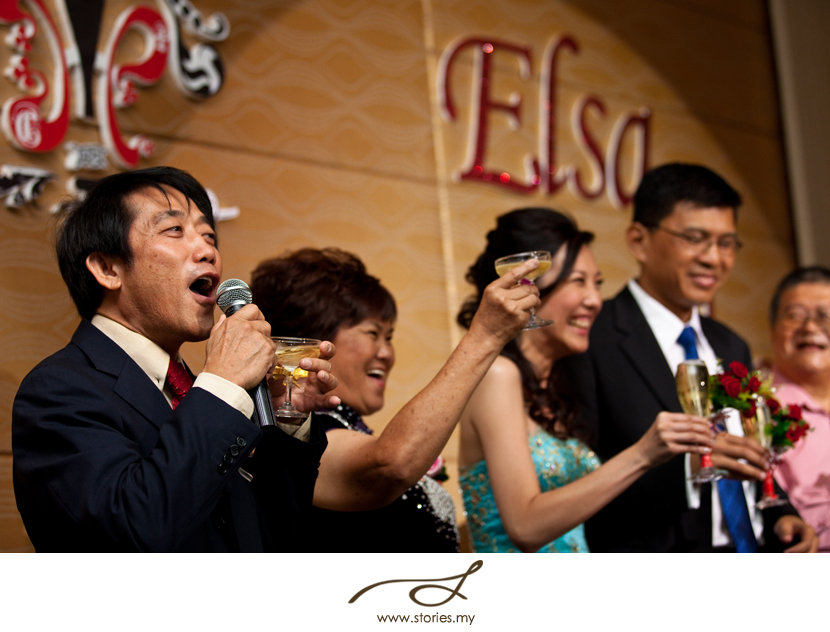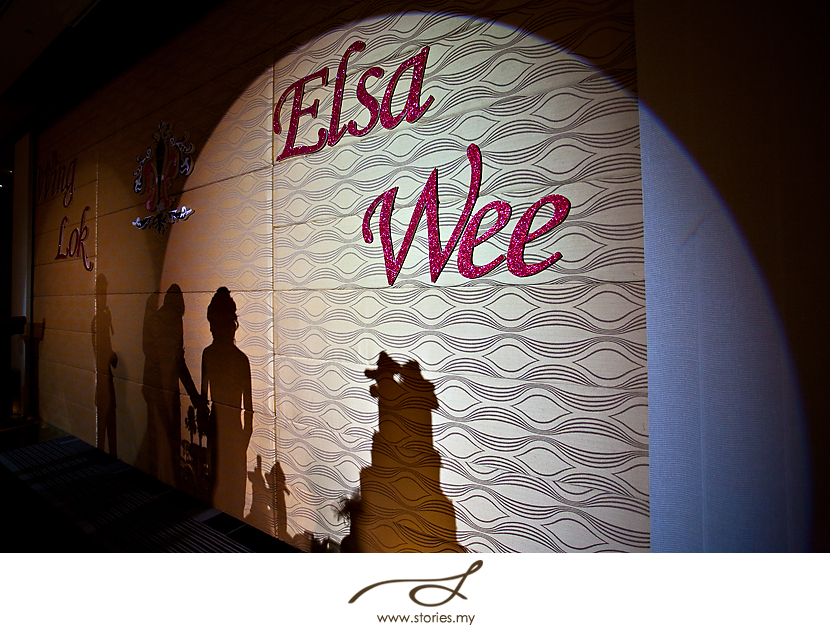 Thanks for being so welcoming and for taking care of my team, Mak & Elsa. Oh, and thanks for walking up and down the stairs a couple of times for us to get the ring shot, Elsa!! :)