Photographer: Grace, assisted by Weiming
Make Up & Hair: Angie Ng
Wedding Gown: That Special Occasion
Location: Malacca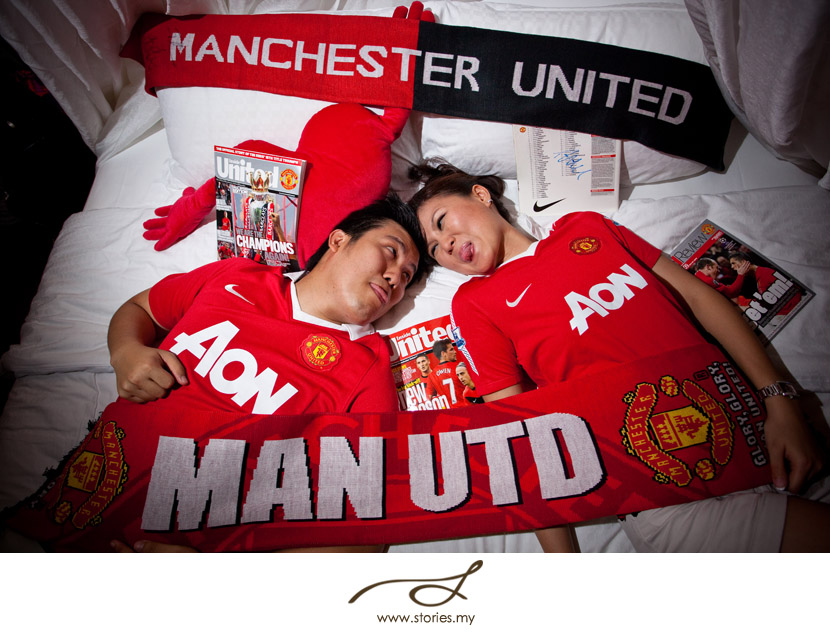 Football was what connected the both of them. It helped too that they both supported the same team, Man U! In between games, while cheering on their favourite team, slowly but surely, Kwan Seng was scoring with Jasmine too. And so it happened. Two individuals with similar interests started sharing time together. And now it's leading to a lifetime together.
Initially, it didn't start out all nice and rosy. In fact, on their first date, Jasmine had to pick Kwan Seng up and drive him to their date location… According to her, he didn't offer to drive. In another incident, a few dates later, he apparently 'forgot' to bring his wallet out. Guess who paid. But I guess it was all part of Kwan Seng's endearing plan to charm Jasmine. Good thing for him, Jasmine is a forgiving and accepting person. :)
It's been a while since I went back to my hometown for a photo shoot. I had heaps of fun doing their portraits, from classic poses to fun photos… you can tell that they are extremely versatile! We started our shoot at the beautiful Peranakan themed [email protected] hotel.