"To love at all is to be vulnerable. Love anything and your heart will be wrung and possibly broken. If you want to make sure of keeping it intact you must give it to no one, not even an animal. Wrap it carefully round with hobbies and little luxuries; avoid all entanglements. Lock it up safe in the casket or coffin of your selfishness. But in that casket, safe, dark, motionless, airless, it will change. It will not be broken; it will become unbreakable, impenetrable, irredeemable. To love is to be vulnerable." ~ C.S Lewis
While Huiyoong Yong shares  meaningful quotes on her Facebook wall, Ashish Mathews is the kinda guy who Facebooks about "Anyone else at work?". Weeks prior to the wedding day, Huiyoong plans everything to the tee, while Ashish hunts for his wedding shoes the night before their big day. Yes, they are a colourful couple.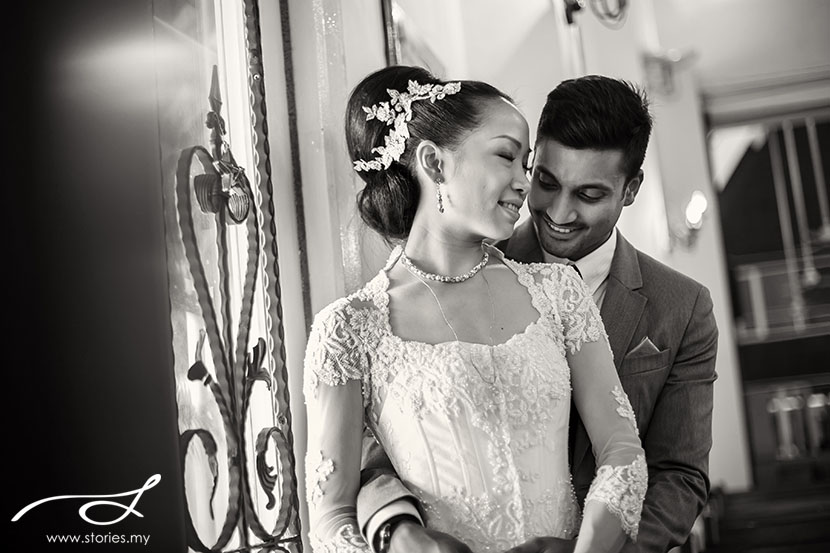 From the moment we met them both, there was this special something in the air. They are like two people who are worlds apart, and yet like Ying and Yang, you can feel that they were totally meant for each other. Unbreakable, Impenetrable, Irredeemable and yet completely in love. Being and living vulnerable is the glue that binds them together. This is Ashish and Huiyoong's story.