Jeremy and Sarah's wedding was held at the beautiful Christ Church in Malacca. Being an 18th-century Anglican church, its Dutch Colonial architecture style and colors are unmistakable, as was the chemistry between the Sarah and Jeremy.
Jeremy "likes to think of himself as an outdoorsy person". And by the way that sentence was constructed, yes, we know you wrote that about him, Sarah! Hehe. Apparently, he loves hiking, kayaking and soaking up the air too. When I close my eyes, I can almost see him hiking up a mountain and kayaking down a river valley, with the song "Ain't No Mountain High Enough. Ain't No Valley Low Enough" playing in the background. I'd say – Ain't no river wide enough, to keep Jeremy from getting to you, Sarah.
Then "they" describe Sarah as more of an extrovert who has a soft spot for animals and all things quirky. She loves creative writing (no wonder she works in the media industry!) and little does she know that we found out that she's actually published "The tale of a Malaysian girl in NUS" in 2012. Wow! Congrats Sarah!
By the way, a little bird also told us that Jeremy likes a Facebook page entitled "Sleeping with one leg out of the covers". Now, I bet you didn't know that about the groom.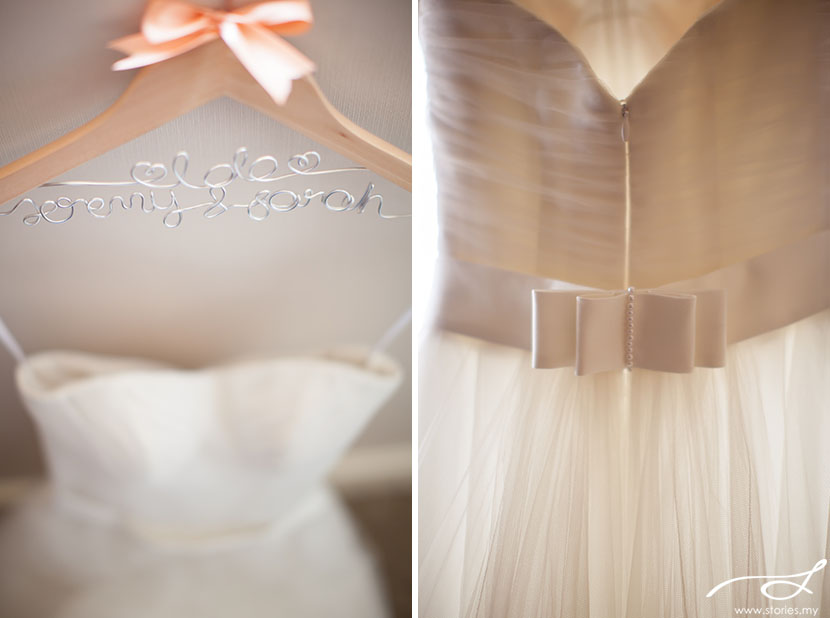 Continue Reading