My dad turns 79 today. It almost felt like yesterday that I sat on his lap as a child. I remember those moments when I refused to go to bed at night even when I was exhausted – I would pretend to be awake in front of the TV, but then he knew better. There were times when he picked me up and carried me up the stairs to my bedroom, and I was probably about 20+kg at that time! Not a bad feat for a 5 foot man whose frame is pretty small too.
I also remember moments when I was studying for my exams and would stress out completely about it, but his words to me were… "Just do your best." He was proud when I did well, but when I didn't do so well, he would just say, "Just do better next time."
My dad loved playing golf. Once, he got a hole-in-one and proudly hung his certificate on the wall of our home to show it off to everyone. There was one time too, when he swung his golf club a little over-enthusiastically inside our living room and accidentally knocked the chandelier, breaking it into a million pieces! (don't ask me why he was doing that INSIDE the living room).
Unfortunately for my mum, my dad was a typical old-school 'man' who never really lifted a finger in the kitchen. My mum was a great cook but the kitchen was her domain, so she never got much help there. My mum's a workaholic (just like how I am now!) so I do remember instances when he would lecture her into taking things easy and not stress out in the kitchen. Especially after she began having heart palpitations, but would still wake up at 5am to make hundreds of Chinese New Year cookies to fulfill the orders made by friends and neighbours.
Since I am the 3rd and final child in the family (with a huge age gap between my 2 older siblings!), I got away with a lot of things and was pampered as I was growing up. I used it to my advantage a lot (and also, though embarrassing to admit, I had temper tantrums too when I didn't get my way). I don't remember the rotan (cane) very much, like how my other siblings described their childhood, but now that I think back about it, I must have been a handful.
Due to my dad's Alzheimer's, I don't really talk very much about these things to him anymore. He doesn't realize it's his birthday today, but just because he doesn't remember, doesn't mean that he cannot feel. So we'll pop a small candle on Alex's home made brownie later and sing a birthday song to him.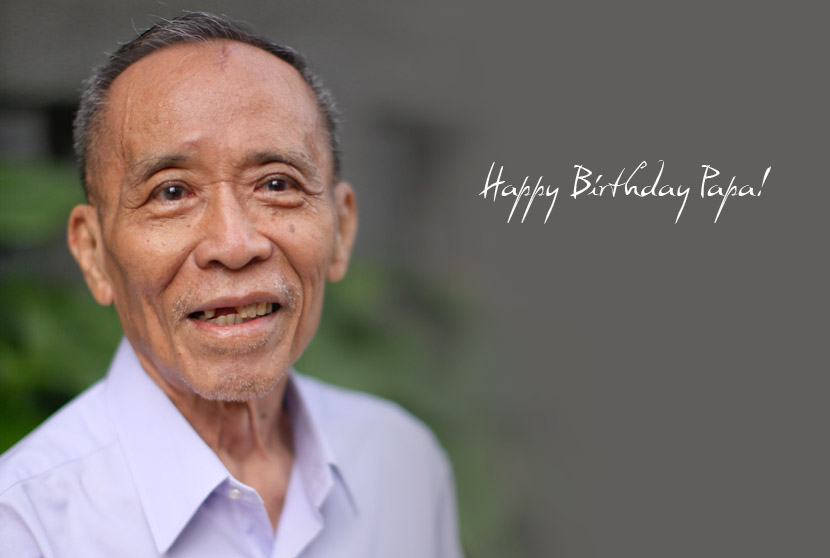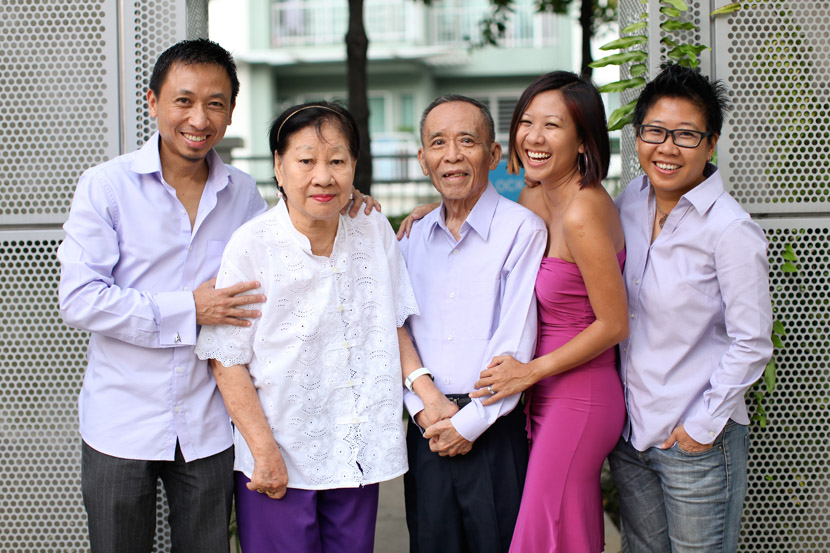 * Photos by Anna-Rina